For the plants that contain them, polyphenols help protect against sunlight damage (from ultraviolet radiation), deter herbivores, prevent microbial infections, and provide pigmentation (color). And for us humans, polyphenols play a number of important roles as well. Even though polyphenols aren't considered essential nutrients, numerous lines of evidence—from epidemiological studies, human trials, animal models, and mechanistic studies—suggest that polyphenols play a huge role in protecting against cancer, heart disease, diabetes, asthma, osteoporosis, neurodegenerative diseases, and other conditions associated with oxidative stress. In fact, a major reason foods like red wine and olive oil (as well as diets rich in both, such as the Mediterranean diet) show up as so beneficial may be due to their high polyphenol content! Along with chronic diseases, supplementing with polyphenols has been shown to protect against infections and reduce the signs of aging.
Polyphenols exert their most potent effects by acting as antioxidants—preventing cellular damage by neutralizing hazardous oxygen radicals and improving cellular health as a result (which, in turn, benefits virtually every system in the body). As a result of their antioxidant properties, polyphenols also boost the immune system and protect against both chronic and acute diseases. In addition, polyphenols can help regulate enzyme function, stimulate cell receptors, modulate the functions of inflammatory cells (including T and B lymphocytes, macrophages, platelets, and natural killer cells), alter adhesion molecule expression, affect nerve cells and cardiac muscle cells, and exert antiviral effects.
In fact, a 2013 study showed that overall mortality was reduced by 30% in participants who ate a diet rich in polyphenols (greater than 650 milligrams/day) as compared with participants who had low polyphenol intakes (less than 500 milligrams/day). For reference, fruits and vegetables typically contain 200 to 300 milligrams per 100-gram serving. In fact, apples are the main source of polyphenols in the American diet.
Polyphenols can be divided into subclasses based on chemical structure, including flavonoids, phenolic acids, flavonolignans, lignans, stilbenoids, tannins, chalcones, and curcuminoids.
now available for pre-order!
Ditch diet culture and get the most nutrients from your food with the no-guilt, personalized, and exciting new science that will change how you think about food and nourishment, from New York Times bestselling author Dr. Sarah Ballantyne.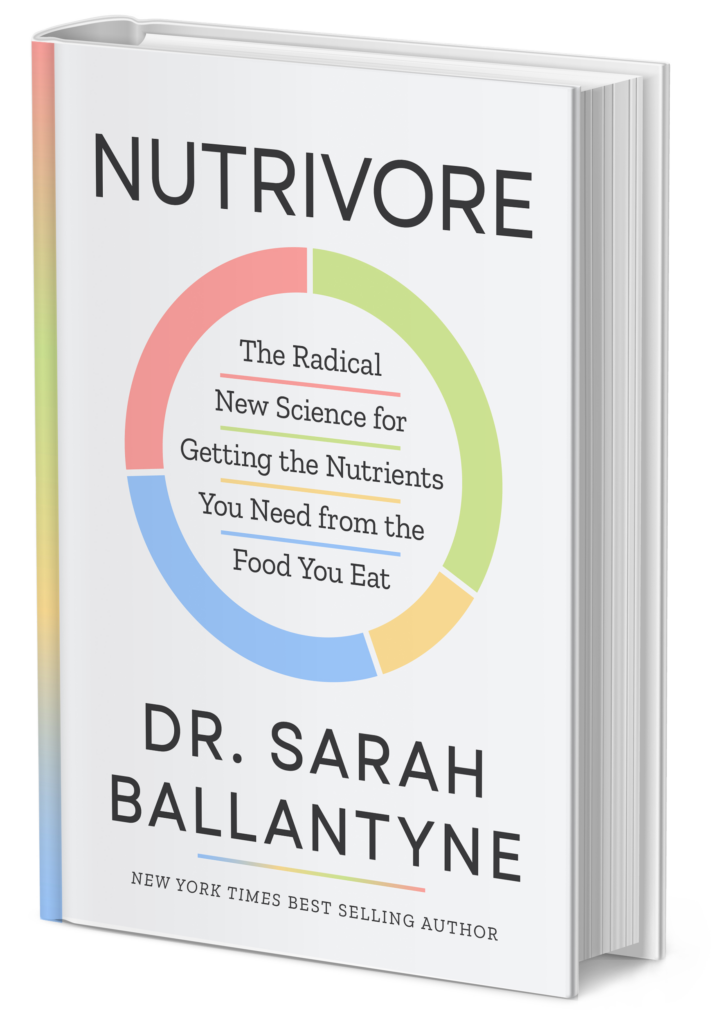 Want to know the top 25 foods for this awesome nutrient?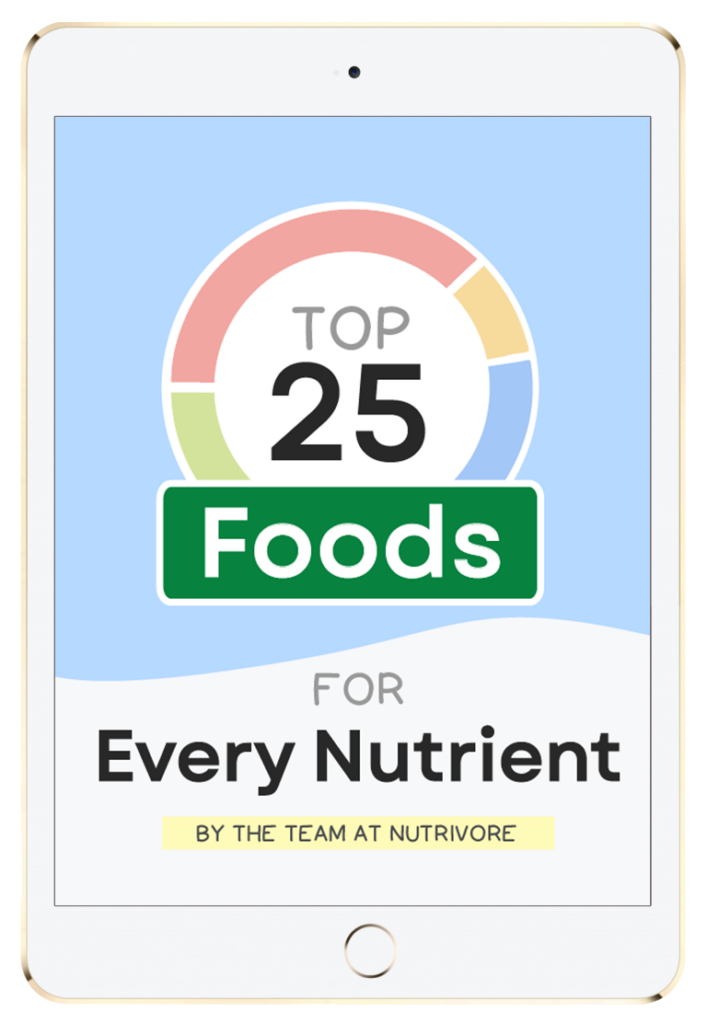 The Top 25 Foods for Every Nutrient
The Top 25 Foods for Every Nutrient e-book is a well-organized, easy-to-use guide to help you choose foods that fit your needs of 42 important nutrients while creating a balanced nutrient-dense diet.
Get two "Top 25" food lists for each nutrient, plus you'll find RDA charts for everyone, informative visuals, fun facts, serving sizes and the 43 foods that are Nutrient Super Stars!
Buy now for instant digital access.
Flavonoids
Flavonoids (also called bioflavonoids) are a diverse group of polyphenols (including more than 6,000 plant metabolites!) that may help reduce inflammation, exert antibacterial properties, and protect against heart disease and certain cancers. Although flavonoids have a range of different health effects, their benefits seem to be primarily due to helping regulate cell-signaling pathways (rather than by acting as antioxidants, which is a perk many phytonutrients offer).
Flavonoids can be classified into seven major classes: flavones, flavanones, flavonols, flavanonols, isoflavones, flavanols (also called flavan-3-ols) and anthocyanidins/anthocyanins.
Flavones
Flavones are a class of flavonoids with anticancer and anti-inflammatory properties. They include apigenin, luteolin, chrysin, and baicalein, and are most abundantly found in spices and red or purple fruits and vegetables—particular parsley, thyme, and celery.
Apigenin (very high in all parts of the celery plant—including seeds and heart, along with parsley, oregano, vine spinach, and chamomile) has antimicrobial activity against a number of potential pathogens. Chrysin (found in propolis and honey, as well as carrots, chamomile, and mushrooms) has been shown to interfere with the effects of dietary fructose at the intestinal level, along with reducing intestinal inflammation. And baicalein, found in the roots of a Chinese herb called Scutellaria baicalensis, has been shown to powerfully inhibit biofilm formation in Candida albicans, while also enhancing gut barrier function, and supporting a healthy, diverse gut microbiome.
Flavanones
Flavanones are a type of phytonutrient found abundantly in citrus fruit (and to a lesser degree, tomatoes and some herbs such as mint), and most notably include hesperidin (the main flavanone in sweet oranges), naringin (which gives grapefruit its bitter taste), and morin (found abundantly in strawberries).
Although more research in humans is needed, studies suggest flavanones in general are powerfully cardio-protective and may also reduce risk of other degenerative diseases, such as cancer. These compounds have been shown to reduce inflammation, reduce hypertension, lower blood lipids, increase insulin sensitivity, and exert antioxidant properties. In the gut, flavanones interact with and influence the microbiota, and these interactions may be responsible for many of the biological effects of flavanones.
Flavonols
Flavonols can offer major disease protection by potentially increasing plasma antioxidant capacity, decreasing lymphocyte (a type of white blood cell) DNA damage, increasing activity of an antioxidant enzyme called erythrocyte superoxide dismutase, and decreasing urinary markers of oxidative damage. Flavonols include the cancer- and cardio-protective phytonutrients kaempferol (which can interrupt the growth of a variety of cancers, reduce cardiovascular disease mortality, and protect against diabetes), myricetin (which can protect cells from carcinogenic mutations and protect neurons from oxidative stress while also inhibiting the activity of some viruses), and quercetin (which may suppress inflammation in the brain and promote a healthy gut barrier).
Rich sources of flavonols include onions, apples, chives, tomatoes, broccoli, cherries, kale, leeks, and pears.
Flavononols
Flavononols are another subgroup of flavonoids and includes genistein, taxifolin, engeletin, and astilbin. All of these compounds are metabolized by the gut microbiota, although more research is needed to discern the connection between the impact of flavononols on the gut and their subsequent host benefits (including their anti-inflammatory properties and their ability to modulate fat and carbohydrate metabolism).
The richest sources are grapes and wine, but flavononols can also be found in macadamia nuts, nectarine, onions, prickly pear, tamarind, sorrel and anise.
Isoflavonoids
Isoflavonoids (including isovlavones, isoflavanes, pterocarpans, and retenoids) and their derivatives are considered phytoestrogens, due to the fact that many of these compounds exert biological effects via estrogen receptor (as well as other biological activities that inhibit the synthesis of enzymes involved in estrogen metabolism). In general, isoflavonoids have antioxidant, antiproliferative, antimutagenic, antimicrobial, and cancer-preventative effects, particularly against hormone-related cancers (like prostate cancer, endometrial cancer, and breast cancer). The isoflavones daidzein, genistein, glycitein, formononetin, and daidzin are metabolized by the gut microbiota (particularly Clostridium and Eubacterium), and the subsequent metabolites appear responsible for the beneficial effects of soybeans found in some studies.
Most isoflavonoids are found in the Fabaceae family, which includes legumes such as soy.
Anthocyanidins and Anthocyanins
Anthocyanidins and anthocyanins appear to have anti-inflammatory, antidiabetic, anticancer, cardioprotective and neuroprotective effects and may even have pain-relieving properties due to an affinity for certain "pain-sensation" cell membrane receptors in the brain. Highly related, anthocyanins are glycosides whereas anthocyanidins are aglycones.
Anthocyanidins are uniquely and specifically capable of both crossing the blood-brain barrier and localizing in areas of the brain involved in learning and memory (e.g. hippocampus). In addition, they have powerful anti-oxidant and anti-inflammatory properties, which is important since oxidative stress and inflammation are thought to be key contributors to cognitive impairment.
Anthocyanins are said to exert neuroprotective effects through functioning as an antioxidant (induce the production of phase II detoxifying and antioxidant enzymes), promoting calcium homeostasis, by acting as anti-inflammatory agents and by inhibiting neuronal apoptosis. Anthocyanins have been associated with upregulation of phase II antioxidant and detoxifying enzymes and also with the restoration of p53 gene expression. Anthocyanins also have immunomodulatory effects, helping to increase the production of anti-inflammatory cytokines. This is linked to their ability to inhibit tumor formation. Benefits are mediated via anti-oxidant and anti-inflammatory effects, positive effects on plasma lipid levels, and modulation of glucose metabolism and endothelial function. Anthocyanins contribute to eye health; both in vitro and in vivo studies have shown their benefits in several areas including the protection of retinal cells, improved microcirculation, modulation of retinal enzyme activity, and accelerated resynthesis of rhodopsin.
These flavonoids give many fruits and vegetables a beautiful blue, purple, or deep red color (think: grapes, red cabbage, cherries, eggplant, blueberries, cranberries, raspberries, and blackberries!).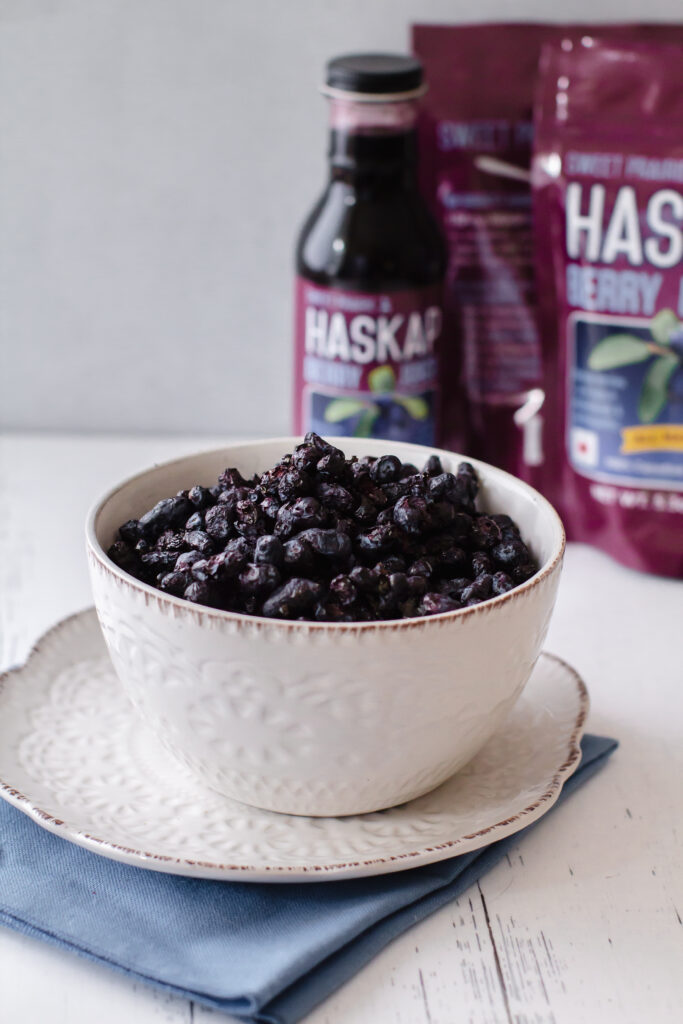 Have You Tried Haskap Berries?
Haskap berry juice and powder
6X more anthocyanins than blueberries
No additives, gluten-free, non-GMO and Vegan
Add to sparkling water, smoothies, desserts, dressings and sauces
Flavanols
Flavanols, also called flavan-3-ols, and not to be confused with flavonols (with two o's!) occur in two forms: catechins and proanthocyanidins (also known as condensed tannins). Flavanols play an important role in vascular health by supporting normal blood flow and maintaining the elasticity of blood vessels, and they may also have antimicrobial, anticancer, and neuro-protective properties.
Catechins help regulate blood pressure, support weight loss, enhance the activity of antioxidant enzymes, and exhibit neuroprotective activity. Catechins are found in many types of fruit (apricots are the richest source) as well as red wine and green tea, and proanthocyanidins give certain foods and beverages their astringency—including wine, tea, grapes, peaches, berries, pears, and bitter chocolate.
Proanthocyanidins are condensed tannins with demonstrated anti-cancer, antioxidant, anti-diabetic, anti-inflammatory, anti-arthritis, neuroprotective, and antimicrobial properties. They also appear to protect against some eye diseases. Proanthocyanidins are found in apples, cinnamon, cocoa beans, blueberries, hazelnuts, sorghum, apples, pears, grapes, grape seeds, red wines, cranberry, black currants, maritime pine bark, black tea, and green tea; the highest concentrations are found in coca beans. Red Delicious and Granny Smith are the highest among the apples.
Everything You Need to Jump into Nutrivore TODAY!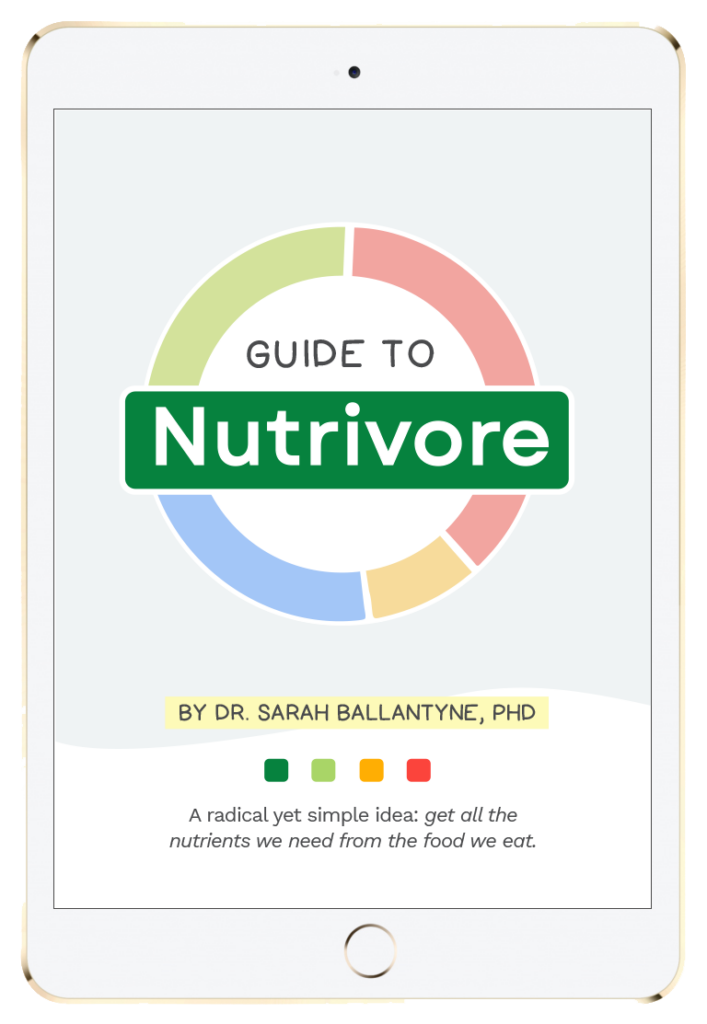 Guide to Nutrivore
The Guide to Nutrivore e-book explains why and how to eat a Nutrivore diet, introduces the Nutrivore Score, gives a comprehensive tour of the full range of essential and important nutrients!
Plus, you'll find the Top 100 Nutrivore Score Foods, analysis of food groups, practical tips to increase the nutrient density of your diet, and look-up tables for the Nutrivore Score of over 700 foods.
Buy now for instant digital access.
Non-Flavonoids
In addition to flavonoids, non-flavonoid polyphenols play some important roles. Non-flavonoids include flavonolignans, lignans, stilbenoids, tannins, chalcones, and curcuminoids.
Tannins
Tannins are astringent phytonutrients sometimes considered "antinutrients" due to their ability to bind protein and iron. But they actually offer a host of benefits for human health by serving as antioxidants, reducing blood pressure, improving blood lipids, and offering antimicrobial activity. Some tannins can benefit dental health by combating harmful oral bacteria and inhibiting plaque formation.
Wine and tea are some of the best-known sources of tannins, but other items include pomegranates, berries, nuts, persimmons, legumes, and certain herbs and spices (cloves, cumin, vanilla, cinnamon, tarragon, and thyme).
Stilbenes
Stilbenes aren't found in very high quantities in most foods, but one particular stilbene—resveratrol—had repeatedly shown up in the scientific literature as having strong anticancer properties. Along with its antioxidant effects, resveratrol can thwart all three stages of cancer development (initiation, promotion, and progression) by modulating the pathways involved in cell division, cell growth, cell death, inflammation, angiogenesis (the development of new blood vessels), and metastasis (the spread of tumors). Resveratrol is a major reason why red wine (and the grapes it's made from) is strongly disease protective: the richest source is grape skins!
Other stilbenes, like rhapontigenin, pinosylvin, and pterostilbene (an analog of resveratrol and the main antioxidant in blueberries), are also being explored for their potential to protect against (or fight existing) cancer, neurological diseases, inflammation, diabetes, heart disease, and stroke. In fact, pterostilbene is emerging as a possible therapy for Alzheimer's disease!
Coumarins
Coumarins are a family of polyphenol benzopyrene chemicals with anti-inflammatory, antioxidant, anticoagulant, antithrombotic, vasodilatory, antimicrobial (antiviral, antifungal, and antiparasitic), anticancer, antidiabetic, analgesic, and neuroprotective properties. At least 1300 different coumarins have been identified, many with strong pharmacological activity, in conjunction with low toxicity and few side effects, that make them excellent drug candidates. In fact, the blood thinners warfarin and coumadin are both coumarin compounds, as is the antibiotic Novobiocin and the anti-aggressive drug Batoprazine. The high coumarin content of Cassia cinnamon is why it can be toxic in large quantities, causing blood clotting problems that can result in bruising and nose bleeds, in addition to hepatotoxicity.
Lignans
Lignans are found abundantly in flax seeds and sesame seeds and in smaller amounts in broccoli, kale, apricots, cabbage, and Brussels sprouts.
After we eat lignan precursors, our intestinal bacteria convert them into enterolignans called enterodiol and enterolactone, which have a steroid structure and can mimic some behaviors of estrogens, categorizing them as phytoestrogens. Although more research is needed, enterolignans have the potential to protect against hormone-associated cancers (breast cancer, ovarian cancer, prostate cancer, and uterine cancer) by blocking the action of true estrogens. Other studies suggest a role for lignans in reducing inflammation, improving glycemic control, combatting viruses, and protecting against heart disease, but we need more research and better-controlled human trials to clarify whether lignans are responsible versus other components of plant foods. Lignans are related to the fiber class lignin, both being polyphenolics derived from lignols, but while lignans tend have a low molecular weight (often dimers), lignins are highly polymerized hence their behavior as a plant fiber.
Flavonolignans
Flavonolignans are composed of a phenylpropane unit (coniferyl alcohol) and a flavonoid unit (taxifolin), and have demonstrated a number of health properties across studies. For example, they help modulate various cell-signaling properties, inhibit arachidonic acid metabolism (resulting in lower formation of pro-inflammatory mediators), and even inhibit platelet aggregation, making them potentially helpful for cardiovascular disease. A number of flavonolignans have been isolated from the milk thistle plant, most notably silybin, but also silychristin and silydianin.
Chalcones
Chalcones give a yellow or orange color to foods and have a range of important biological activities that could benefit our health. For example, they've demonstrated antioxidant, antimicrobial, anti-cancer, anti-inflammatory, and immunosuppressive effects in a range of studies. These phytonutrients may be particularly valuable in fighting cancer, as they've been shown to interfere with all stages of carcinogenesis (initiation, promotion, progression, angiogenesis, invasion, and metastasis), as well as helping regulate cell cycle progressions to favor apoptosis of transformed cells. In vitro, different chalcones have exhibited cytotoxic effects against different cancer cells, making them particularly useful in developing anti-cancer drugs. Chalcones also have antimicrobial activity, including against methicillin-resistant Staphylococcus aureus (MRSA). Found in citrus fruits, apples, tomatoes, shallots, bean sprouts, potatoes, fingerroot, and licorice.
Curcuminoids
Curcuminoids are natural compounds found in turmeric, primarily consisting of curcumin, demethoxycurcumin, and bisdemethoxycurcumin. Although all three have demonstrated health-protective effects, some studies show synergistic activity that makes these curcuminoids more active when combined (i.e., consuming turmeric) than when taken individually, especially when it comes to reducing cancer cell viability.
The best-studied curcuminoid is curcumin (technically known as diferuloylmethane). It was first discovered about 200 years ago by researchers who isolated the "yellow-coloring matter" from the turmeric rhizome, and named it curcumin. This compound has potent anti-inflammatory effects that make it comparable to pharmaceutical NSAIDs; in fact, studies have been done comparing curcumin to phenylbutazone in rheumatoid arthritis patients and people healing from hernia surgery, and found the curcumin was just as effective as the NSAID treatment. It works by helping regulate a number of transcription factors, protein kinases, adhesion molecules, cytokines, and enzymes involved in inflammatory processes. There's also evidence that curcumin works as a cyclooxygenase (COX)-2 inhibitor by acting at the transcriptional level and possibly posttranslational level. It happens to be a powerful antioxidant as well, demonstrating an ability to reduce lipid peroxidation by supporting antioxidant enzymes (such as superoxide dismutase, catalase, and glutathione peroxidase), which play an important role in regulating lipid peroxidation. There's also some in-vitro evidence that curcumin can scavenge oxygen free radicals (like superoxide anions and hydroxyl radicals) and nitric oxide involved in the initiation of lipid peroxidation. Other studies show that curcumin may have antibacterial activity, as well as the potential to lower LDL cholesterol and triglycerides (and improve the HDL/total cholesterol ratio). It's been shown to boost brain-derived neurotrophic factor, which may play a role in combatting neurodegenerative diseases and depression. A number of studies also suggest it may inhibit tumor proliferation, making it a potentially useful adjunct to cancer treatment. Apart from all that, curcumin has strong (and somewhat complicated!) effects on the immune system. It can play a role in the activation of T cells, B cells, macrophages, neutrophils, natural killer cells, and dendritic cells, making it an important immune modulator.
Want to Know ALL the Easy Steps to Nutrivore?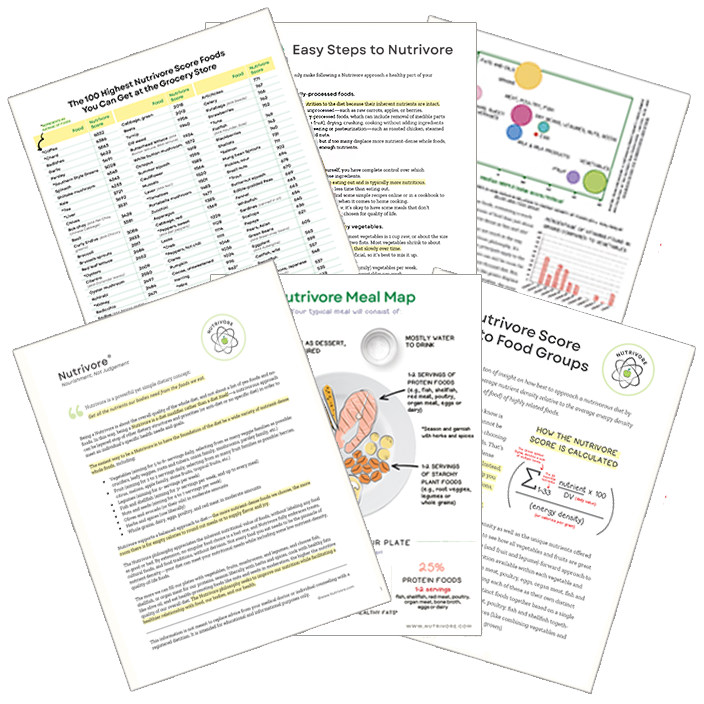 Get it Directly in Your Inbox!
The Nutrivore Newsletter is a weekly email that delivers bite-size fun facts, practical tips, recipes and resources. Sign up now and get 5 free guides directly to your inbox:
Easy Steps to Nutrivore 4-page guide
Nutrivore Foundational Foods 6-page guide
Nutrivore Score Guide to Food Groups 3-page guide
Nutrivore Meal Map
Top 100 Nutrivore Score Foods
Best Food Sources of Polyphenols
The following foods have high concentrations of polyphenols, containing at least 400 mg per serving, making them our best food sources of this important class of phytonutrients!
Want to know the top 500 most nutrient-dense foods?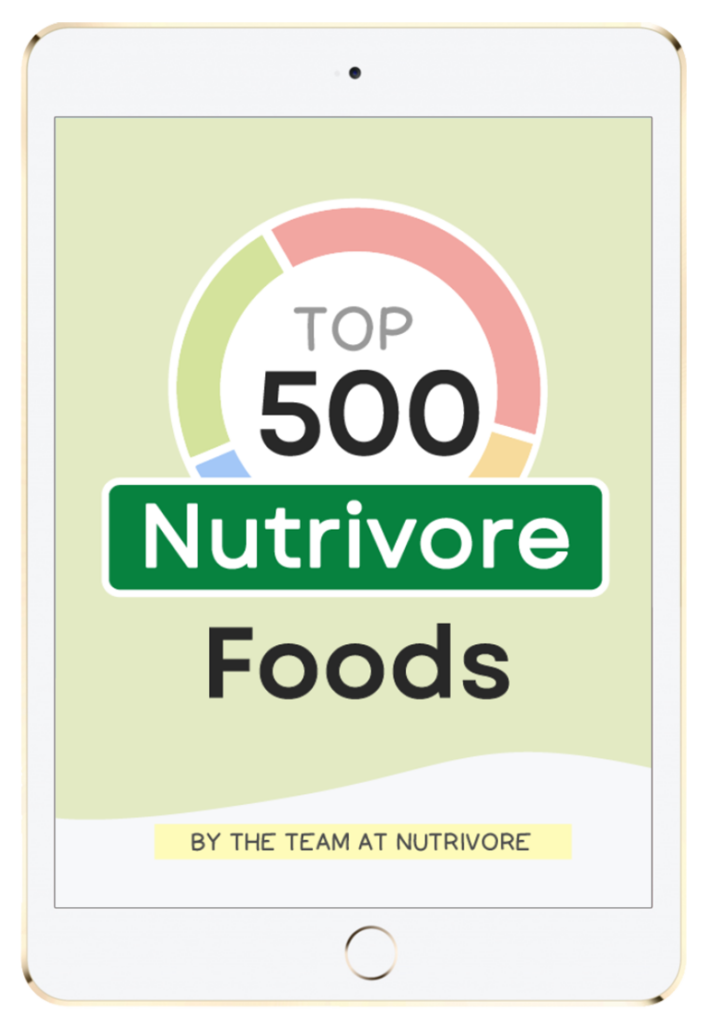 Top 500 Nutrivore Foods
The Top 500 Nutrivore Foods e-book is an amazing reference deck of the top 500 most nutrient-dense foods according to their Nutrivore Score. Think of it as the go-to resource for a super-nerd, to learn more and better understand which foods stand out, and why!
If you are looking for a quick-reference guide to help enhance your diet with nutrients, and dive into the details of your favorite foods, this book is your one-stop-shop!
Buy now for instant digital access.
Good Food Sources of Polyphenols
The following foods are also excellent or good sources of polyphenols, containing at least 80 mg (and up to 400 mg) per serving.
The Best Support to Build This Important Daily Habit!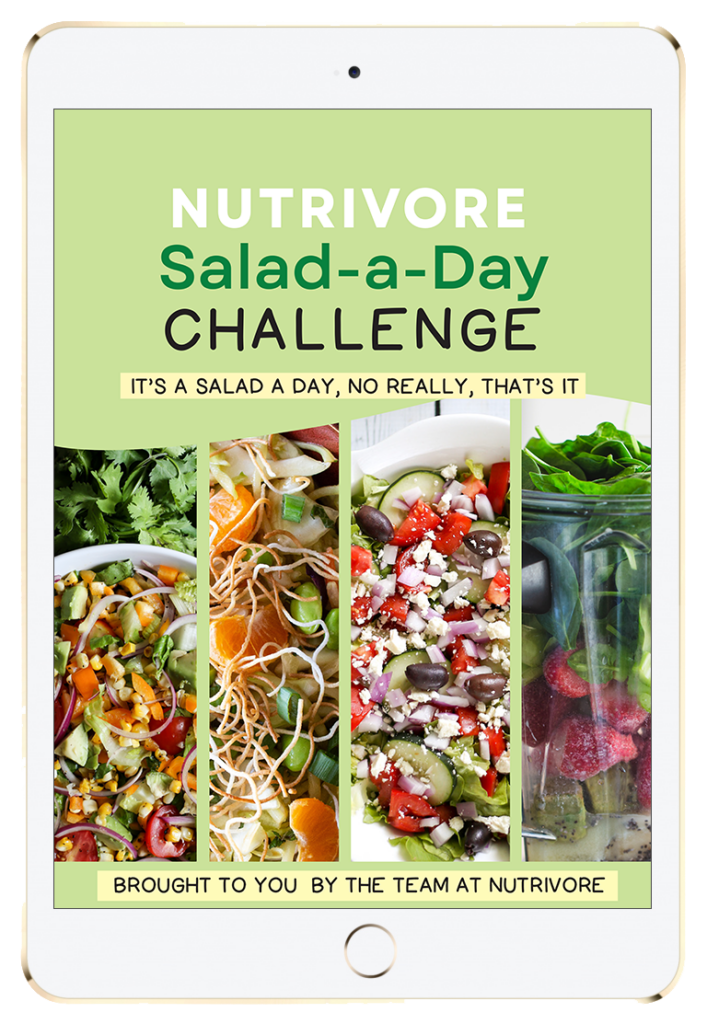 Nutrivore Salad-a-Day Challenge
The Nutrivore Salad-a-Day Challenge e-book explains all the ways a daily salad can improve your health, plus includes a collection of 10 handy visual guides and food lists, like the Nutrivore Salad Matrix.
Plus, you'll find 50+ recipes, including over 30 of our favorite salad recipes plus recipes for delicious dressings and tasty toppers.
Buy now for instant digital access.
Citations
Expand to see all scientific references for this article.

Adisakwattana S. Cinnamic Acid and Its Derivatives: Mechanisms for Prevention and Management of Diabetes and Its Complications. Nutrients. 2017 Feb 21;9(2):163. doi: 10.3390/nu9020163.

Afonso de Lima C, de Souza Bueno IL, Nunes Siqueira Vasconcelos S, Sciani JM, Ruiz ALTG, Foglio MA, Carvalho JE, Barbarini Longato G. Reversal of Ovarian Cancer Cell Lines Multidrug Resistance Phenotype by the Association of Apiole with Chemotherapies. Pharmaceuticals (Basel). 2020 Oct 21;13(10):327. doi: 10.3390/ph13100327.

Anand David AV, Arulmoli R, Parasuraman S. Overviews of Biological Importance of Quercetin: A Bioactive Flavonoid. Pharmacogn Rev. 2016 Jul-Dec;10(20):84-89. doi: 10.4103/0973-7847.194044.

Araújo AR, Araújo AC, Reis RL, Pires RA. Vescalagin and Castalagin Present Bactericidal Activity toward Methicillin-Resistant Bacteria. ACS Biomater Sci Eng. 2021 Mar 8;7(3):1022-1030. doi: 10.1021/acsbiomaterials.0c01698. Epub 2021 Feb 17.

Ashrafizadeh M, Ahmadi Z, Mohammadinejad R, Ghasemipour Afshar E. Tangeretin: a mechanistic review of its pharmacological and therapeutic effects. J Basic Clin Physiol Pharmacol. 2020 Apr 23;31(4):/j/jbcpp.2020.31.issue-4/jbcpp-2019-0191/jbcpp-2019-0191.xml. doi: 10.1515/jbcpp-2019-0191.

Baba AB, Nivetha R, Chattopadhyay I, Nagini S. Blueberry and malvidin inhibit cell cycle progression and induce mitochondrial-mediated apoptosis by abrogating the JAK/STAT-3 signalling pathway. Food Chem Toxicol. 2017 Nov;109(Pt 1):534-543. doi: 10.1016/j.fct.2017.09.054. Epub 2017 Sep 30.

Bajpai VK, Shukla S, Paek WK, Lim J, Kumar P, Kumar P, Na M. Efficacy of (+)-Lariciresinol to Control Bacterial Growth of Staphylococcus aureus and Escherichia coli O157:H7. Front Microbiol. 2017 May 3;8:804. doi: 10.3389/fmicb.2017.00804.

Beauchamp GK, Keast RS, Morel D, Lin J, Pika J, Han Q, Lee CH, Smith AB, Breslin PA. Phytochemistry: ibuprofen-like activity in extra-virgin olive oil. Nature. 2005 Sep 1;437(7055):45-6. doi: 10.1038/437045a.

Belcaro G, Cornelli U, Luzzi R, Cesarone MR, Dugall M, Feragalli B, Hu S, Pellegrini L, Ippolito E. Improved management of primary chronic fatigue syndrome with the supplement French oak wood extract (Robuvit®): a pilot, registry evaluation. Panminerva Med. 2014 Mar;56(1):63-72. Epub 2013 Nov 14.

Bialonska D, Kasimsetty SG, Khan SI, Ferreira D. Urolithins, intestinal microbial metabolites of Pomegranate ellagitannins, exhibit potent antioxidant activity in a cell-based assay. J Agric Food Chem. 2009 Nov 11;57(21):10181-6. doi: 10.1021/jf9025794.

Bijak M, Saluk-Bijak J. Flavonolignans inhibit the arachidonic acid pathway in blood platelets. BMC Complement Altern Med. 2017 Aug 10;17(1):396. doi: 10.1186/s12906-017-1897-7.

Bijak M. Flawonolignany – związki nie tylko leczące wątrobę [Flavonolignans – compounds not only for liver treatment]. Pol Merkur Lekarski. 2017 Jan 23;42(247):34-37. Polish.

Black HS, Boehm F, Edge R, Truscott TG. The Benefits and Risks of Certain Dietary Carotenoids that Exhibit both Anti- and Pro-Oxidative Mechanisms-A Comprehensive Review. Antioxidants (Basel). 2020 Mar 23;9(3):264. doi: 10.3390/antiox9030264.

Bowers LW, Lineberger CG, Ford NA, Rossi EL, Punjala A, Camp KK, Kimler BK, Fabian CJ, Hursting SD. The flaxseed lignan secoisolariciresinol diglucoside decreases local inflammation, suppresses NFκB signaling, and inhibits mammary tumor growth. Breast Cancer Res Treat. 2019 Feb;173(3):545-557. doi: 10.1007/s10549-018-5021-6. Epub 2018 Oct 26.

Božić DD, Milenković M, Ivković B, Ćirković I. Antibacterial activity of three newly-synthesized chalcones & synergism with antibiotics against clinical isolates of methicillin-resistant Staphylococcus aureus. Indian J Med Res. 2014 Jul;140(1):130-7.

Braune A, Blaut M. Bacterial species involved in the conversion of dietary flavonoids in the human gut. Gut Microbes. 2016 May 3;7(3):216-34. doi: 10.1080/19490976.2016.1158395. Epub 2016 Mar 10.

Cady N, Peterson SR, Freedman SN, Mangalam AK. Beyond Metabolism: The Complex Interplay Between Dietary Phytoestrogens, Gut Bacteria, and Cells of Nervous and Immune Systems. Front Neurol. 2020 Mar 13;11:150. doi: 10.3389/fneur.2020.00150.

Calderón-Montaño JM, Burgos-Morón E, Pérez-Guerrero C, López-Lázaro M. A review on the dietary flavonoid kaempferol. Mini Rev Med Chem. 2011 Apr;11(4):298-344. doi: 10.2174/138955711795305335.

Cárdenas C, Quesada AR, Medina MA. Anti-angiogenic and anti-inflammatory properties of kahweol, a coffee diterpene. PLoS One. 2011;6(8):e23407. doi: 10.1371/journal.pone.0023407. Epub 2011 Aug 9. Erratum in: PLoS One. 2011;6(11). doi:10.1371/annotation/38262cc6-07cc-4074-8ce7-2181d4d0fbdc.

Casadey R, Challier C, Altamirano M, Spesia MB, Criado S. Antioxidant and antimicrobial properties of tyrosol and derivative-compounds in the presence of vitamin B2. Assays of synergistic antioxidant effect with commercial food additives. Food Chem. 2021 Jan 15;335:127576. doi: 10.1016/j.foodchem.2020.127576. Epub 2020 Jul 25.

Casanova-Martí À, Serrano J, Portune KJ, Sanz Y, Blay MT, Terra X, Ardévol A, Pinent M. Grape seed proanthocyanidins influence gut microbiota and enteroendocrine secretions in female rats. Food Funct. 2018 Mar 1;9(3):1672-1682. doi: 10.1039/c7fo02028g. Epub 2018 Feb 23.

Chen B, Luo J, Han Y, Du H, Liu J, He W, Zhu J, Xiao J, Wang J, Cao Y, Xiao H, Song M. Dietary Tangeretin Alleviated Dextran Sulfate Sodium-Induced Colitis in Mice via Inhibiting Inflammatory Response, Restoring Intestinal Barrier Function, and Modulating Gut Microbiota. J Agric Food Chem. 2021 Jul 14;69(27):7663-7674. doi: 10.1021/acs.jafc.1c03046. Epub 2021 Jun 28.

Chen JC, Huang LJ, Wu SL, Kuo SC, Ho TY, Hsiang CY. Ginger and its bioactive component inhibit enterotoxigenic Escherichia coli heat-labile enterotoxin-induced diarrhea in mice. J Agric Food Chem. 2007 Oct 17;55(21):8390-7. doi: 10.1021/jf071460f. Epub 2007 Sep 20.

Chen TC, Fonseca CO, Schönthal AH. Preclinical development and clinical use of perillyl alcohol for chemoprevention and cancer therapy. Am J Cancer Res. 2015 Apr 15;5(5):1580-93.

Chung WY, Jung YJ, Surh YJ, Lee SS, Park KK. Antioxidative and antitumor promoting effects of [6]-paradol and its homologs. Mutat Res. 2001 Sep 20;496(1-2):199-206. doi: 10.1016/s1383-5718(01)00221-2.

Crowell PL, Gould MN. Chemoprevention and therapy of cancer by d-limonene. Crit Rev Oncog. 1994;5(1):1-22. doi: 10.1615/critrevoncog.v5.i1.10.

Crowell PL, Siar Ayoubi A, Burke YD. Antitumorigenic effects of limonene and perillyl alcohol against pancreatic and breast cancer. Adv Exp Med Biol. 1996;401:131-6. doi: 10.1007/978-1-4613-0399-2_10.

Dahham SS, Tabana YM, Iqbal MA, Ahamed MB, Ezzat MO, Majid AS, Majid AM. The Anticancer, Antioxidant and Antimicrobial Properties of the Sesquiterpene β-Caryophyllene from the Essential Oil of Aquilaria crassna. Molecules. 2015 Jun 26;20(7):11808-29. doi: 10.3390/molecules200711808.

Dai T, Shi K, Chen G, Shen Y, Pan T. Malvidin attenuates pain and inflammation in rats with osteoarthritis by suppressing NF-κB signaling pathway. Inflamm Res. 2017 Dec;66(12):1075-1084. doi: 10.1007/s00011-017-1087-6. Epub 2017 Aug 29.

de Lima RMT, Dos Reis AC, de Menezes APM, Santos JVO, Filho JWGO, Ferreira JRO, de Alencar MVOB, da Mata AMOF, Khan IN, Islam A, Uddin SJ, Ali ES, Islam MT, Tripathi S, Mishra SK, Mubarak MS, Melo-Cavalcante AAC. Protective and therapeutic potential of ginger (Zingiber officinale) extract and [6]-gingerol in cancer: A comprehensive review. Phytother Res. 2018 Oct;32(10):1885-1907. doi: 10.1002/ptr.6134. Epub 2018 Jul 16.

Di Meo F, Margarucci S, Galderisi U, Crispi S, Peluso G. Curcumin, Gut Microbiota, and Neuroprotection. Nutrients. 2019 Oct 11;11(10):2426. doi: 10.3390/nu11102426.

During A, Debouche C, Raas T, Larondelle Y. Among plant lignans, pinoresinol has the strongest antiinflammatory properties in human intestinal Caco-2 cells. J Nutr. 2012 Oct;142(10):1798-805. doi: 10.3945/jn.112.162453. Epub 2012 Sep 5.

Ekeuku SO, Pang KL, Chin KY. Effects of Caffeic Acid and Its Derivatives on Bone: A Systematic Review. Drug Des Devel Ther. 2021 Jan 22;15:259-275. doi: 10.2147/DDDT.S287280.

Engels C, Schieber A, Gänzle MG. Inhibitory spectra and modes of antimicrobial action of gallotannins from mango kernels (Mangifera indica L.). Appl Environ Microbiol. 2011 Apr;77(7):2215-23. doi: 10.1128/AEM.02521-10. Epub 2011 Feb 11.

Espíndola KMM, Ferreira RG, Narvaez LEM, Silva Rosario ACR, da Silva AHM, Silva AGB, Vieira APO, Monteiro MC. Chemical and Pharmacological Aspects of Caffeic Acid and Its Activity in Hepatocarcinoma. Front Oncol. 2019 Jun 21;9:541. doi: 10.3389/fonc.2019.00541. PMID: 31293975; PMCID: PMC6598430.

Etxeberria U, Hijona E, Aguirre L, Milagro FI, Bujanda L, Rimando AM, Martínez JA, Portillo MP. Pterostilbene-induced changes in gut microbiota composition in relation to obesity. Mol Nutr Food Res. 2017 Jan;61(1). doi: 10.1002/mnfr.201500906. Epub 2016 Aug 3.

Evtyugin DD, Magina S, Evtuguin DV. Recent Advances in the Production and Applications of Ellagic Acid and Its Derivatives. A Review. Molecules. 2020 Jun 13;25(12):2745. doi: 10.3390/molecules25122745.

Farràs M, Martinez-Gili L, Portune K, Arranz S, Frost G, Tondo M, Blanco-Vaca F. Modulation of the Gut Microbiota by Olive Oil Phenolic Compounds: Implications for Lipid Metabolism, Immune System, and Obesity. Nutrients. 2020 Jul 23;12(8):2200. doi: 10.3390/nu12082200.

Fattori V, Hohmann MS, Rossaneis AC, Pinho-Ribeiro FA, Verri WA. Capsaicin: Current Understanding of Its Mechanisms and Therapy of Pain and Other Pre-Clinical and Clinical Uses. Molecules. 2016 Jun 28;21(7):844. doi: 10.3390/molecules21070844.

Ferianec V, Fülöp M, Ježovičová M, Radošinská J, Husseinová M, Feriancová M, Radošinská D, Barančík M, Muchová J, Hȍgger P, Ďuračková Z. The Oak-wood Extract Robuvit® Improves Recovery and Oxidative Stress after Hysterectomy: A Randomized, Double-blind, Placebo-controlled Pilot Study. Nutrients. 2020 Mar 27;12(4):913. doi: 10.3390/nu12040913.

Figueiredo RDA, Ortega AC, González Maldonado LA, Castro RD, Ávila-Campos MJ, Rossa C, Aquino SG. Perillyl alcohol has antibacterial effects and reduces ROS production in macrophages. J Appl Oral Sci. 2020;28:e20190519. doi: 10.1590/1678-7757-2019-0519. Epub 2020 Apr 27. PMID: 32348444; PMCID: PMC7185983.

Fumimoto R, Sakai E, Yamaguchi Y, Sakamoto H, Fukuma Y, Nishishita K, Okamoto K, Tsukuba T. The coffee diterpene kahweol prevents osteoclastogenesis via impairment of NFATc1 expression and blocking of Erk phosphorylation. J Pharmacol Sci. 2012;118(4):479-86. doi: 10.1254/jphs.11212fp. Epub 2012 Mar 23.

Ganai AA, Farooqi H. Bioactivity of genistein: A review of in vitro and in vivo studies. Biomed Pharmacother. 2015 Dec;76:30-8. doi: 10.1016/j.biopha.2015.10.026. Epub 2015 Nov 10.

Ganesan D, Al-Sayed E, Albert A, Paul E, Singab ANB, Govindan Sadasivam S, Saso L. Antioxidant activity of phenolic compounds from extracts of Eucalyptus globulus and Melaleuca styphelioides and their protective role on D-glucose-induced hyperglycemic stress and oxalate stress in NRK-49Fcells. Nat Prod Res. 2018 Jun;32(11):1274-1280. doi: 10.1080/14786419.2017.1343324. Epub 2017 Jun 21.

Ganeshpurkar A, Saluja AK. The Pharmacological Potential of Rutin. Saudi Pharm J. 2017 Feb;25(2):149-164. doi: 10.1016/j.jsps.2016.04.025. Epub 2016 Apr 30.

García-Mantrana I, Calatayud M, Romo-Vaquero M, Espín JC, Selma MV, Collado MC. Urolithin Metabotypes Can Determine the Modulation of Gut Microbiota in Healthy Individuals by Tracking Walnuts Consumption over Three Days. Nutrients. 2019 Oct 16;11(10):2483. doi: 10.3390/nu11102483.

Georgaki S, Skopeliti M, Tsiatas M, Nicolaou KA, Ioannou K, Husband A, Bamias A, Dimopoulos MA, Constantinou AI, Tsitsilonis OE. Phenoxodiol, an anticancer isoflavene, induces immunomodulatory effects in vitro and in vivo. J Cell Mol Med. 2009 Sep;13(9B):3929-38. doi: 10.1111/j.1582-4934.2009.00695.x. Epub 2009 Feb 11.

Georgess D, Spuul P, Le Clainche C, Le Nihouannen D, Fremaux I, Dakhli T, Delannoy López DM, Deffieux D, Jurdic P, Quideau S, Génot E. Anti-osteoclastic effects of C-glucosidic ellagitannins mediated by actin perturbation. Eur J Cell Biol. 2018 Nov;97(8):533-545. doi: 10.1016/j.ejcb.2018.09.003. Epub 2018 Sep 24.

Giménez-Bastida JA, González-Sarrías A, Larrosa M, Tomás-Barberán F, Espín JC, García-Conesa MT. Ellagitannin metabolites, urolithin A glucuronide and its aglycone urolithin A, ameliorate TNF-α-induced inflammation and associated molecular markers in human aortic endothelial cells. Mol Nutr Food Res. 2012 May;56(5):784-96. doi: 10.1002/mnfr.201100677.

Gómez-Zorita S, González-Arceo M, Fernández-Quintela A, Eseberri I, Trepiana J, Portillo MP. Scientific Evidence Supporting the Beneficial Effects of Isoflavones on Human Health. Nutrients. 2020 Dec 17;12(12):3853. doi: 10.3390/nu12123853.

Gutierrez-Zepeda A, Santell R, Wu Z, Brown M, Wu Y, Khan I, Link CD, Zhao B, Luo Y. Soy isoflavone glycitein protects against beta amyloid-induced toxicity and oxidative stress in transgenic Caenorhabditis elegans. BMC Neurosci. 2005 Aug 25;6:54. doi: 10.1186/1471-2202-6-54.

Han Y, Sun Z, Chen W. Antimicrobial Susceptibility and Antibacterial Mechanism of Limonene against Listeria monocytogenes. Molecules. 2019 Dec 20;25(1):33. doi: 10.3390/molecules25010033.

Haq IU, Imran M, Nadeem M, Tufail T, Gondal TA, Mubarak MS. Piperine: A review of its biological effects. Phytother Res. 2021 Feb;35(2):680-700. doi: 10.1002/ptr.6855. Epub 2020 Sep 14. PMID: 32929825.

Hasan N, Osman H, Mohamad S, Chong WK, Awang K, Zahariluddin AS. The Chemical Components of Sesbania grandiflora Root and Their Antituberculosis Activity. Pharmaceuticals (Basel). 2012 Aug 23;5(8):882-9. doi: 10.3390/ph5080882.

He J, Chen L, Heber D, Shi W, Lu QY. Antibacterial compounds from Glycyrrhiza uralensis. J Nat Prod. 2006 Jan;69(1):121-4. doi: 10.1021/np058069d.

Hemmati S, Seradj H. Justicidin B: A Promising Bioactive Lignan. Molecules. 2016 Jun 23;21(7):820. doi: 10.3390/molecules21070820.

Ho SC, Chang KS, Lin CC. Anti-neuroinflammatory capacity of fresh ginger is attributed mainly to 10-gingerol. Food Chem. 2013 Dec 1;141(3):3183-91. doi: 10.1016/j.foodchem.2013.06.010. Epub 2013 Jun 11.

Horvathova M, Orszaghova Z, Laubertova L, Vavakova M, Sabaka P, Rohdewald P, Durackova Z, Muchova J. Effect of the French oak wood extract Robuvit on markers of oxidative stress and activity of antioxidant enzymes in healthy volunteers: a pilot study. Oxid Med Cell Longev. 2014;2014:639868. doi: 10.1155/2014/639868. Epub 2014 Aug 31. PMID: 25254080; PMCID: PMC4165385.

Hu S, Huang Y, Chen Y, Zhou R, Yang X, Zou Y, Gao D, Huang H, Yu D. Diosmetin reduces bone loss and osteoclastogenesis by regulating the expression of TRPV1 in osteoporosis rats. Ann Transl Med. 2020 Oct;8(20):1312. doi: 10.21037/atm-20-6309.

Huang F, Zhao R, Xia M, Shen GX. Impact of Cyanidin-3-Glucoside on Gut Microbiota and Relationship with Metabolism and Inflammation in High Fat-High Sucrose Diet-Induced Insulin Resistant Mice. Microorganisms. 2020 Aug 14;8(8):1238. doi: 10.3390/microorganisms8081238.

Huang K, Liu Y, Tang H, Qiu M, Li C, Duan C, Wang C, Yang J, Zhou X. Glabridin Prevents Doxorubicin-Induced Cardiotoxicity Through Gut Microbiota Modulation and Colonic Macrophage Polarization in Mice. Front Pharmacol. 2019 Feb 15;10:107. doi: 10.3389/fphar.2019.00107.

Hwang JH, Choi H, Hwang IS, Kim AR, Woo ER, Lee DG. Synergistic antibacterial and antibiofilm effect between (+)-medioresinol and antibiotics in vitro. Appl Biochem Biotechnol. 2013 Aug;170(8):1934-41. doi: 10.1007/s12010-013-0351-7.

Hwang JH, Hwang IS, Liu QH, Woo ER, Lee DG. (+)-Medioresinol leads to intracellular ROS accumulation and mitochondria-mediated apoptotic cell death in Candida albicans. Biochimie. 2012 Aug;94(8):1784-93. doi: 10.1016/j.biochi.2012.04.010. Epub 2012 Apr 16.

Imran M, Ahmad N, Anjum FM, Khan MK, Mushtaq Z, Nadeem M, Hussain S. Potential protective properties of flax lignan secoisolariciresinol diglucoside. Nutr J. 2015 Jul 28;14:71. doi: 10.1186/s12937-015-0059-3. PMID: 26215288; PMCID: PMC4517353.

Jang HI, Rhee KJ, Eom YB. Antibacterial and antibiofilm effects of α-humulene against Bacteroides fragilis. Can J Microbiol. 2020 Jun;66(6):389-399. doi: 10.1139/cjm-2020-0004. Epub 2020 Feb 19.

Jang YH, Park JR, Kim KM. Antimicrobial Activity of Chrysoeriol 7 and Chochlioquinone 9, White-Backed Planthopper-Resistant Compounds, Against Rice Pathogenic Strains. Biology (Basel). 2020 Nov 7;9(11):382. doi: 10.3390/biology9110382.

Johnson JJ. Carnosol: a promising anti-cancer and anti-inflammatory agent. Cancer Lett. 2011 Jun 1;305(1):1-7. doi: 10.1016/j.canlet.2011.02.005. Epub 2011 Mar 5.

Jordán MJ, Lax V, Rota MC, Lorán S, Sotomayor JA. Relevance of carnosic acid, carnosol, and rosmarinic acid concentrations in the in vitro antioxidant and antimicrobial activities of Rosmarinus officinalis (L.) methanolic extracts. J Agric Food Chem. 2012 Sep 26;60(38):9603-8. doi: 10.1021/jf302881t. Epub 2012 Sep 18.

Kang C, Wang B, Kaliannan K, Wang X, Lang H, Hui S, Huang L, Zhang Y, Zhou M, Chen M, Mi M. Gut Microbiota Mediates the Protective Effects of Dietary Capsaicin against Chronic Low-Grade Inflammation and Associated Obesity Induced by High-Fat Diet. mBio. 2017 May 23;8(3):e00470-17. doi: 10.1128/mBio.00470-17. Erratum in: MBio. 2017 Jul 5;8(4).

Kang YJ, Seo DG, Park SY. Phenylpropanoids from cinnamon bark reduced β-amyloid production by the inhibition of β-secretase in Chinese hamster ovarian cells stably expressing amyloid precursor protein. Nutr Res. 2016 Nov;36(11):1277-1284. doi: 10.1016/j.nutres.2016.10.002. Epub 2016 Oct 15.

Karković Marković A, Torić J, Barbarić M, Jakobušić Brala C. Hydroxytyrosol, Tyrosol and Derivatives and Their Potential Effects on Human Health. Molecules. 2019 May 24;24(10):2001. doi: 10.3390/molecules24102001.

Kershaw J, Kim KH. The Therapeutic Potential of Piceatannol, a Natural Stilbene, in Metabolic Diseases: A Review. J Med Food. 2017 May;20(5):427-438. doi: 10.1089/jmf.2017.3916. Epub 2017 Apr 7.

Khan N, Syed DN, Ahmad N, Mukhtar H. Fisetin: a dietary antioxidant for health promotion. Antioxid Redox Signal. 2013 Jul 10;19(2):151-62. doi: 10.1089/ars.2012.4901. Epub 2012 Dec 18.

Kim J, Wie MB, Ahn M, Tanaka A, Matsuda H, Shin T. Benefits of hesperidin in central nervous system disorders: a review. Anat Cell Biol. 2019 Dec;52(4):369-377. doi: 10.5115/acb.19.119. Epub 2019 Dec 31.

Kim JK. An update on the potential health benefits of carotenes. EXCLI J. 2016 Jan 6;15:1-4. doi: 10.17179/excli2015-664.

Kim M, Yin J, Hwang IH, Park DH, Lee EK, Kim MJ, Lee MW. Anti-Acne Vulgaris Effects of Pedunculagin from the Leaves of Quercus mongolica by Anti-Inflammatory Activity and 5α-Reductase Inhibition. Molecules. 2020 May 5;25(9):2154. doi: 10.3390/molecules25092154.

Kim MH, Kwon SY, Woo SY, Seo WD, Kim DY. Antioxidative Effects of Chrysoeriol via Activation of the Nrf2 Signaling Pathway and Modulation of Mitochondrial Function. Molecules. 2021 Jan 9;26(2):313. doi: 10.3390/molecules26020313.

Klauke AL, Racz I, Pradier B, Markert A, Zimmer AM, Gertsch J, Zimmer A. The cannabinoid CB₂ receptor-selective phytocannabinoid beta-caryophyllene exerts analgesic effects in mouse models of inflammatory and neuropathic pain. Eur Neuropsychopharmacol. 2014 Apr;24(4):608-20. doi: 10.1016/j.euroneuro.2013.10.008. Epub 2013 Oct 22.

Ko H, Jeon H, Lee D, Choi HK, Kang KS, Choi KC. Sanguiin H6 suppresses TGF-β induction of the epithelial-mesenchymal transition and inhibits migration and invasion in A549 lung cancer. Bioorg Med Chem Lett. 2015 Dec 1;25(23):5508-13. doi: 10.1016/j.bmcl.2015.10.067. Epub 2015 Oct 23.

Ko H. Geraniin inhibits TGF-β1-induced epithelial-mesenchymal transition and suppresses A549 lung cancer migration, invasion and anoikis resistance. Bioorg Med Chem Lett. 2015 Sep 1;25(17):3529-34. doi: 10.1016/j.bmcl.2015.06.093. Epub 2015 Jul 4.

Krauze-Baranowska M, Majdan M, Hałasa R, Głód D, Kula M, Fecka I, Orzeł A. The antimicrobial activity of fruits from some cultivar varieties of Rubus idaeus and Rubus occidentalis. Food Funct. 2014 Oct;5(10):2536-41. doi: 10.1039/c4fo00129j. Epub 2014 Aug 18.

Krisper P, Tisler V, Skubic V, Rupnik I, Kobal S. The use of tannin from chestnut (Castanea vesca). Basic Life Sci. 1992;59:1013-9. doi: 10.1007/978-1-4615-3476-1_62.

Kurokawa M, Hozumi T, Tsurita M, Kadota S, Namba T, Shiraki K. Biological characterization of eugeniin as an anti-herpes simplex virus type 1 compound in vitro and in vivo. J Pharmacol Exp Ther. 2001 Apr;297(1):372-9.

Larrosa M, González-Sarrías A, Yáñez-Gascón MJ, Selma MV, Azorín-Ortuño M, Toti S, Tomás-Barberán F, Dolara P, Espín JC. Anti-inflammatory properties of a pomegranate extract and its metabolite urolithin-A in a colitis rat model and the effect of colon inflammation on phenolic metabolism. J Nutr Biochem. 2010 Aug;21(8):717-25. doi: 10.1016/j.jnutbio.2009.04.012. Epub 2009 Jul 18.

Lavoie S, Côté I, Pichette A, Gauthier C, Ouellet M, Nagau-Lavoie F, Mshvildadze V, Legault J. Chemical composition and anti-herpes simplex virus type 1 (HSV-1) activity of extracts from Cornus canadensis. BMC Complement Altern Med. 2017 Feb 22;17(1):123. doi: 10.1186/s12906-017-1618-2.

Lee JC, Tsai CY, Kao JY, Kao MC, Tsai SC, Chang CS, Huang LJ, Kuo SC, Lin JK, Way TD. Geraniin-mediated apoptosis by cleavage of focal adhesion kinase through up-regulation of Fas ligand expression in human melanoma cells. Mol Nutr Food Res. 2008 Jun;52(6):655-63. doi: 10.1002/mnfr.200700381.

Lee JH, Kim YG, Lee J. Carvacrol-rich oregano oil and thymol-rich thyme red oil inhibit biofilm formation and the virulence of uropathogenic Escherichia coli. J Appl Microbiol. 2017 Dec;123(6):1420-1428. doi: 10.1111/jam.13602. Epub 2017 Nov 2.

Li HL, Wei YY, Li XH, Zhang SS, Zhang RT, Li JH, Ma BW, Shao SB, Lv ZW, Ruan H, Zhou HG, Yang C. Diosmetin has therapeutic efficacy in colitis regulating gut microbiota, inflammation, and oxidative stress via the circ-Sirt1/Sirt1 axis. Acta Pharmacol Sin. 2021 Jul 14. doi: 10.1038/s41401-021-00726-0.

Lin CY, Kao SH, Hung LC, Chien HJ, Wang WH, Chang YW, Chen YH. Lipopolysaccharide-Induced Nitric Oxide and Prostaglandin E2 Production Is Inhibited by Tellimagrandin II in Mouse and Human Macrophages. Life (Basel). 2021 Apr 30;11(5):411. doi: 10.3390/life11050411.

Liu C, Cai D, Zhang L, Tang W, Yan R, Guo H, Chen X. Identification of hydrolyzable tannins (punicalagin, punicalin and geraniin) as novel inhibitors of hepatitis B virus covalently closed circular DNA. Antiviral Res. 2016 Oct;134:97-107. doi: 10.1016/j.antiviral.2016.08.026. Epub 2016 Aug 31.

Liu F, Wang TTY, Tang Q, Xue C, Li RW, Wu VCH. Malvidin 3-Glucoside Modulated Gut Microbial Dysbiosis and Global Metabolome Disrupted in a Murine Colitis Model Induced by Dextran Sulfate Sodium. Mol Nutr Food Res. 2019 Nov;63(21):e1900455. doi: 10.1002/mnfr.201900455. Epub 2019 Sep 12.

Liu Z, de Bruijn WJC, Bruins ME, Vincken JP. Microbial Metabolism of Theaflavin-3,3′-digallate and Its Gut Microbiota Composition Modulatory Effects. J Agric Food Chem. 2021 Jan 13;69(1):232-245. doi: 10.1021/acs.jafc.0c06622. Epub 2020 Dec 21.

Loza-Tavera H. Monoterpenes in essential oils. Biosynthesis and properties. Adv Exp Med Biol. 1999;464:49-62. doi: 10.1007/978-1-4615-4729-7_5.

Luo L, Yan J, Chen B, Luo Y, Liu L, Sun Z, Lu Y. The effect of menthol supplement diet on colitis-induced colon tumorigenesis and intestinal microbiota. Am J Transl Res. 2021 Jan 15;13(1):38-56.

Ma X, Wang R, Zhao X, Zhang C, Sun J, Li J, Zhang L, Shao T, Ruan L, Chen L, Xu Y, Pan J. Antidepressant-like effect of flaxseed secoisolariciresinol diglycoside in ovariectomized mice subjected to unpredictable chronic stress. Metab Brain Dis. 2013 Mar;28(1):77-84. doi: 10.1007/s11011-012-9371-1. Epub 2012 Dec 22.

McCann SE, Freudenheim JL, Marshall JR, Graham S. Risk of human ovarian cancer is related to dietary intake of selected nutrients, phytochemicals and food groups. J Nutr. 2003 Jun;133(6):1937-42. doi: 10.1093/jn/133.6.1937.

Moharram FA, Marzouk MS, El-Toumy SA, Ahmed AA, Aboutabl EA. Polyphenols of Melaleuca quinquenervia leaves–pharmacological studies of grandinin. Phytother Res. 2003 Aug;17(7):767-73. doi: 10.1002/ptr.1214.

Natella F, Leoni G, Maldini M, Natarelli L, Comitato R, Schonlau F, Virgili F, Canali R. Absorption, metabolism, and effects at transcriptome level of a standardized French oak wood extract, Robuvit, in healthy volunteers: pilot study. J Agric Food Chem. 2014 Jan 15;62(2):443-53. doi: 10.1021/jf403493a. Epub 2014 Jan 6.

Neill AS, Ibiebele TI, Lahmann PH, Hughes MC, Nagle CM, Webb PM; Australian Ovarian Cancer Study Group and Australian National Endometrial Cancer Study Group. Dietary phyto-oestrogens and the risk of ovarian and endometrial cancers: findings from two Australian case-control studies. Br J Nutr. 2014 Apr 28;111(8):1430-40. doi: 10.1017/S0007114513003899. Epub 2013 Dec 13.

Oloke JK, Kolawole DO, Erhun WO. Antimicrobial effectiveness of six paradols. 1: A structure-activity relationship study. J Ethnopharmacol. 1989 Feb;25(1):109-13. doi: 10.1016/0378-8741(89)90050-0.

O'Neill EJ, Hartogh DJD, Azizi K, Tsiani E. Anticancer Properties of Carnosol: A Summary of in Vitro and In Vivo Evidence. Antioxidants (Basel). 2020 Oct 8;9(10):961. doi: 10.3390/antiox9100961.

Orlikova B, Tasdemir D, Golais F, Dicato M, Diederich M. Dietary chalcones with chemopreventive and chemotherapeutic potential. Genes Nutr. 2011 May;6(2):125-47. doi: 10.1007/s12263-011-0210-5. Epub 2011 Feb 4. PMID: 21484163; PMCID: PMC3092904.

Országhová Z, Waczulíková I, Burki C, Rohdewald P, Ďuračková Z. An Effect of Oak-Wood Extract (Robuvit®) on Energy State of Healthy Adults-A Pilot Study. Phytother Res. 2015 Aug;29(8):1219-24. doi: 10.1002/ptr.5368. Epub 2015 May 18.

Pang KL, Chin KY. The Biological Activities of Oleocanthal from a Molecular Perspective. Nutrients. 2018 May 6;10(5):570. doi: 10.3390/nu10050570.

Parise-Filho R, Pastrello M, Pereira Camerlingo CE, Silva GJ, Agostinho LA, de Souza T, Motter Magri FM, Ribeiro RR, Brandt CA, Polli MC. The anti-inflammatory activity of dillapiole and some semisynthetic analogues. Pharm Biol. 2011 Nov;49(11):1173-9. doi: 10.3109/13880209.2011.575793.

Park BY, Oh SR, Ahn KS, Kwon OK, Lee HK. (-)-Syringaresinol inhibits proliferation of human promyelocytic HL-60 leukemia cells via G1 arrest and apoptosis. Int Immunopharmacol. 2008 Jul;8(7):967-73. doi: 10.1016/j.intimp.2008.02.012. Epub 2008 Mar 26.

Patel K, Gadewar M, Tahilyani V, Patel DK. A review on pharmacological and analytical aspects of diosmetin: a concise report. Chin J Integr Med. 2013 Oct;19(10):792-800. doi: 10.1007/s11655-013-1595-3. Epub 2013 Oct 4.

Patra AK, Park T, Braun HS, Geiger S, Pieper R, Yu Z, Aschenbach JR. Dietary Bioactive Lipid Compounds Rich in Menthol Alter Interactions Among Members of Ruminal Microbiota in Sheep. Front Microbiol. 2019 Sep 4;10:2038. doi: 10.3389/fmicb.2019.02038.

Paul B, Royston KJ, Li Y, Stoll ML, Skibola CF, Wilson LS, Barnes S, Morrow CD, Tollefsbol TO. Impact of genistein on the gut microbiome of humanized mice and its role in breast tumor inhibition. PLoS One. 2017 Dec 21;12(12):e0189756. doi: 10.1371/journal.pone.0189756.

Peterson CT, Vaughn AR, Sharma V, Chopra D, Mills PJ, Peterson SN, Sivamani RK. Effects of Turmeric and Curcumin Dietary Supplementation on Human Gut Microbiota: A Double-Blind, Randomized, Placebo-Controlled Pilot Study. J Evid Based Integr Med. 2018 Jan-Dec;23:2515690X18790725. doi: 10.1177/2515690X18790725.

Prasad K. Secoisolariciresinol diglucoside from flaxseed delays the development of type 2 diabetes in Zucker rat. J Lab Clin Med. 2001 Jul;138(1):32-9. doi: 10.1067/mlc.2001.115717.

Qian W, Fu Y, Liu M, Wang T, Zhang J, Yang M, Sun Z, Li X, Li Y. In Vitro Antibacterial Activity and Mechanism of Vanillic Acid against Carbapenem-Resistant Enterobacter cloacae. Antibiotics (Basel). 2019 Nov 13;8(4):220. doi: 10.3390/antibiotics8040220. Retraction in: Antibiotics (Basel). 2020 Jun 12;9(6).

Qu Z, Song A, Feng W, Teng R, Gao J, Yi X. Grandinin down-regulates phosphorylation of epidermal growth factor receptor. Int J Clin Exp Pathol. 2014 Aug 15;7(9):5888-94.

Quintieri AM, Baldino N, Filice E, Seta L, Vitetti A, Tota B, De Cindio B, Cerra MC, Angelone T. Malvidin, a red wine polyphenol, modulates mammalian myocardial and coronary performance and protects the heart against ischemia/reperfusion injury. J Nutr Biochem. 2013 Jul;24(7):1221-31. doi: 10.1016/j.jnutbio.2012.09.006. Epub 2012 Dec 23.

Rabi T, Bishayee A. d -Limonene sensitizes docetaxel-induced cytotoxicity in human prostate cancer cells: Generation of reactive oxygen species and induction of apoptosis. J Carcinog. 2009;8:9. doi: 10.4103/1477-3163.51368.

Rafeeq M, Murad HAS, Abdallah HM, El-Halawany AM. Protective effect of 6-paradol in acetic acid-induced ulcerative colitis in rats. BMC Complement Med Ther. 2021 Jan 13;21(1):28. doi: 10.1186/s12906-021-03203-7. Erratum in: BMC Complement Med Ther. 2021 Feb 10;21(1):60.

Rahmani AH, Shabrmi FM, Aly SM. Active ingredients of ginger as potential candidates in the prevention and treatment of diseases via modulation of biological activities. Int J Physiol Pathophysiol Pharmacol. 2014 Jul 12;6(2):125-36.

Raj U, Aier I, Varadwa K.P. Taxifolin: a wonder molecule in making multiple drug targets. Ann Pharmacol Pharm. 2017;2:1083.

Ren J, Yue B, Wang H, Zhang B, Luo X, Yu Z, Zhang J, Ren Y, Mani S, Wang Z, Dou W. Acacetin Ameliorates Experimental Colitis in Mice via Inhibiting Macrophage Inflammatory Response and Regulating the Composition of Gut Microbiota. Front Physiol. 2021 Jan 18;11:577237. doi: 10.3389/fphys.2020.577237.

Ren Y, Wang C, Xu J, Wang S. Cafestol and Kahweol: A Review on Their Bioactivities and Pharmacological Properties. Int J Mol Sci. 2019 Aug 30;20(17):4238. doi: 10.3390/ijms20174238. PMID: 31480213; PMCID: PMC6747192.

Rivas da Silva AC, Lopes PM, Barros de Azevedo MM, Costa DC, Alviano CS, Alviano DS. Biological activities of α-pinene and β-pinene enantiomers. Molecules. 2012 May 25;17(6):6305-16. doi: 10.3390/molecules17066305.

Rodrigues CFB, Ferreira MJP, Belchor MN, Costa CRC, Novaes DP, Dos Santos Junior AB, Tamayose CI, Pinho MVT, de Oliveira MA, Toyama MH. Evaluation of the Inhibitory Potential of Casuarictin, an Ellagitannin Isolated from White Mangrove (Laguncularia racemosa) Leaves, on Snake Venom Secretory Phospholipase A2. Mar Drugs. 2019 Jul 8;17(7):403. doi: 10.3390/md17070403.

Romo-Vaquero M, Selma MV, Larrosa M, Obiol M, García-Villalba R, González-Barrio R, Issaly N, Flanagan J, Roller M, Tomás-Barberán FA, García-Conesa MT. A rosemary extract rich in carnosic acid selectively modulates caecum microbiota and inhibits β-glucosidase activity, altering fiber and short chain fatty acids fecal excretion in lean and obese female rats. PLoS One. 2014 Apr 14;9(4):e94687. doi: 10.1371/journal.pone.0094687.

Roy M, Sen S, Chakraborti AS. Action of pelargonidin on hyperglycemia and oxidative damage in diabetic rats: implication for glycation-induced hemoglobin modification. Life Sci. 2008 May 23;82(21-22):1102-10. doi: 10.1016/j.lfs.2008.03.011. Epub 2008 Apr 1.

Saghaei E, Nasiri Boroujeni S, Safavi P, Borjian Boroujeni Z, Bijad E. Diosmetin Mitigates Cognitive and Memory Impairment Provoked by Chronic Unpredictable Mild Stress in Mice. Evid Based Complement Alternat Med. 2020 Dec 21;2020:5725361. doi: 10.1155/2020/5725361.

Sakai E, Aoki Y, Yoshimatsu M, Nishishita K, Iwatake M, Fukuma Y, Okamoto K, Tanaka T, Tsukuba T. Sanguiin H-6, a constituent of Rubus parvifolius L., inhibits receptor activator of nuclear factor-κB ligand-induced osteoclastogenesis and bone resorption in vitro and prevents tumor necrosis factor-α-induced osteoclast formation in vivo. Phytomedicine. 2016 Jul 15;23(8):828-37. doi: 10.1016/j.phymed.2016.04.002. Epub 2016 Apr 23.

Salehi B, Fokou PVT, Sharifi-Rad M, Zucca P, Pezzani R, Martins N, Sharifi-Rad J. The Therapeutic Potential of Naringenin: A Review of Clinical Trials. Pharmaceuticals (Basel). 2019 Jan 10;12(1):11. doi: 10.3390/ph12010011.

Scazzocchio B, Minghetti L, D'Archivio M. Interaction between Gut Microbiota and Curcumin: A New Key of Understanding for the Health Effects of Curcumin. Nutrients. 2020 Aug 19;12(9):2499. doi: 10.3390/nu12092499.

Scazzocchio B, Varì R, Filesi C, D'Archivio M, Santangelo C, Giovannini C, Iacovelli A, Silecchia G, Li Volti G, Galvano F, Masella R. Cyanidin-3-O-β-glucoside and protocatechuic acid exert insulin-like effects by upregulating PPARγ activity in human omental adipocytes. Diabetes. 2011 Sep;60(9):2234-44. doi: 10.2337/db10-1461. Epub 2011 Jul 25.

Seeram NP, Aronson WJ, Zhang Y, Henning SM, Moro A, Lee RP, Sartippour M, Harris DM, Rettig M, Suchard MA, Pantuck AJ, Belldegrun A, Heber D. Pomegranate ellagitannin-derived metabolites inhibit prostate cancer growth and localize to the mouse prostate gland. J Agric Food Chem. 2007 Sep 19;55(19):7732-7. doi: 10.1021/jf071303g. Epub 2007 Aug 28.

Segura-Carretero A, Curiel JA. Current Disease-Targets for Oleocanthal as Promising Natural Therapeutic Agent. Int J Mol Sci. 2018 Sep 24;19(10):2899. doi: 10.3390/ijms19102899.

Selvaraj D, Muthu S, Kotha S, Siddamsetty RS, Andavar S, Jayaraman S. Syringaresinol as a novel androgen receptor antagonist against wild and mutant androgen receptors for the treatment of castration-resistant prostate cancer: molecular docking, in-vitro and molecular dynamics study. J Biomol Struct Dyn. 2021 Feb;39(2):621-634. doi: 10.1080/07391102.2020.1715261. Epub 2020 Jan 25.

Setchell KD, Brown NM, Lydeking-Olsen E. The clinical importance of the metabolite equol-a clue to the effectiveness of soy and its isoflavones. J Nutr. 2002 Dec;132(12):3577-84. doi: 10.1093/jn/132.12.3577.

Shahbazi Y. Chemical Composition and In Vitro Antibacterial Activity of Mentha spicata Essential Oil against Common Food-Borne Pathogenic Bacteria. J Pathog. 2015;2015:916305. doi: 10.1155/2015/916305. Epub 2015 Aug 16.

Sharifi-Rad M, Varoni EM, Iriti M, Martorell M, Setzer WN, Del Mar Contreras M, Salehi B, Soltani-Nejad A, Rajabi S, Tajbakhsh M, Sharifi-Rad J. Carvacrol and human health: A comprehensive review. Phytother Res. 2018 Sep;32(9):1675-1687. doi: 10.1002/ptr.6103. Epub 2018 May 9.

Shimoda H, Tanaka J, Kikuchi M, Fukuda T, Ito H, Hatano T, Yoshida T. Effect of polyphenol-rich extract from walnut on diet-induced hypertriglyceridemia in mice via enhancement of fatty acid oxidation in the liver. J Agric Food Chem. 2009 Mar 11;57(5):1786-92. doi: 10.1021/jf803441c.

Shimoda H, Tanaka J, Kikuchi M, Fukuda T, Ito H, Hatano T, Yoshida T. Walnut polyphenols prevent liver damage induced by carbon tetrachloride and d-galactosamine: hepatoprotective hydrolyzable tannins in the kernel pellicles of walnut. J Agric Food Chem. 2008 Jun 25;56(12):4444-9. doi: 10.1021/jf8002174. Epub 2008 May 22.

Shuaibu MN, Pandey K, Wuyep PA, Yanagi T, Hirayama K, Ichinose A, Tanaka T, Kouno I. Castalagin from Anogeissus leiocarpus mediates the killing of Leishmania in vitro. Parasitol Res. 2008 Nov;103(6):1333-8. doi: 10.1007/s00436-008-1137-7. Epub 2008 Aug 9.

Simmler C, Pauli GF, Chen SN. Phytochemistry and biological properties of glabridin. Fitoterapia. 2013 Oct;90:160-84. doi: 10.1016/j.fitote.2013.07.003. Epub 2013 Jul 10.

Sklenickova O, Flesar J, Kokoska L, Vlkova E, Halamova K, Malik J. Selective growth inhibitory effect of biochanin A against intestinal tract colonizing bacteria. Molecules. 2010 Mar 3;15(3):1270-9. doi: 10.3390/molecules15031270.

Song JX, Ren H, Gao YF, Lee CY, Li SF, Zhang F, Li L, Chen H. Dietary Capsaicin Improves Glucose Homeostasis and Alters the Gut Microbiota in Obese Diabetic ob/ob Mice. Front Physiol. 2017 Aug 25;8:602. doi: 10.3389/fphys.2017.00602. PMID: 28890700; PMCID: PMC5575157.

Sun H, Zhang P, Zhu Y, Lou Q, He S. Antioxidant and prebiotic activity of five peonidin-based anthocyanins extracted from purple sweet potato (Ipomoea batatas (L.) Lam.). Sci Rep. 2018 Mar 22;8(1):5018. doi: 10.1038/s41598-018-23397-0.

Sun W, Frost B, Liu J. Oleuropein, unexpected benefits! Oncotarget. 2017 Mar 14;8(11):17409. doi: 10.18632/oncotarget.15538.

Sun W, Yan C, Frost B, Wang X, Hou C, Zeng M, Gao H, Kang Y, Liu J. Pomegranate extract decreases oxidative stress and alleviates mitochondrial impairment by activating AMPK-Nrf2 in hypothalamic paraventricular nucleus of spontaneously hypertensive rats. Sci Rep. 2016 Oct 7;6:34246. doi: 10.1038/srep34246.

Sunil C, Xu B. An insight into the health-promoting effects of taxifolin (dihydroquercetin). Phytochemistry. 2019 Oct;166:112066. doi: 10.1016/j.phytochem.2019.112066. Epub 2019 Jul 17.

Takemoto M, Takemoto H. Synthesis of Theaflavins and Their Functions. Molecules. 2018 Apr 16;23(4):918. doi: 10.3390/molecules23040918.

Tan JW, Israf DA, Tham CL. Major Bioactive Compounds in Essential Oils Extracted From the Rhizomes of Zingiber zerumbet (L) Smith: A Mini-Review on the Anti-allergic and Immunomodulatory Properties. Front Pharmacol. 2018 Jun 20;9:652. doi: 10.3389/fphar.2018.00652. PMID: 29973880; PMCID: PMC6019502.

Taofiq O, González-Paramás AM, Barreiro MF, Ferreira IC. Hydroxycinnamic Acids and Their Derivatives: Cosmeceutical Significance, Challenges and Future Perspectives, a Review. Molecules. 2017 Feb 13;22(2):281. doi: 10.3390/molecules22020281.

Tomás-Barberán FA, González-Sarrías A, García-Villalba R, Núñez-Sánchez MA, Selma MV, García-Conesa MT, Espín JC. Urolithins, the rescue of "old" metabolites to understand a "new" concept: Metabotypes as a nexus among phenolic metabolism, microbiota dysbiosis, and host health status. Mol Nutr Food Res. 2017 Jan;61(1). doi: 10.1002/mnfr.201500901. Epub 2016 Jun 20.

Tung YC, Lin YH, Chen HJ, Chou SC, Cheng AC, Kalyanam N, Ho CT, Pan MH. Piceatannol Exerts Anti-Obesity Effects in C57BL/6 Mice through Modulating Adipogenic Proteins and Gut Microbiota. Molecules. 2016 Oct 25;21(11):1419. doi: 10.3390/molecules21111419.

Vanharanta M, Voutilainen S, Lakka TA, van der Lee M, Adlercreutz H, Salonen JT. Risk of acute coronary events according to serum concentrations of enterolactone: a prospective population-based case-control study. Lancet. 1999 Dec 18-25;354(9196):2112-5. doi: 10.1016/S0140-6736(99)05031-X.

Vanharanta M, Voutilainen S, Rissanen TH, Adlercreutz H, Salonen JT. Risk of cardiovascular disease-related and all-cause death according to serum concentrations of enterolactone: Kuopio Ischaemic Heart Disease Risk Factor Study. Arch Intern Med. 2003 May 12;163(9):1099-104. doi: 10.1001/archinte.163.9.1099.

Venkatesan J, Keekan KK, Anil S, Bhatnagar I, Kim SK. Phlorotannins. Encyclopedia of Food Chemistry. 2019:515–27. doi: 10.1016/B978-0-08-100596-5.22360-3. Epub 2018 Nov 30.

Wang L, Zhang Y, Fan G, Ren JN, Zhang LL, Pan SY. Effects of orange essential oil on intestinal microflora in mice. J Sci Food Agric. 2019 Jun;99(8):4019-4028. doi: 10.1002/jsfa.9629. Epub 2019 Mar 12.

Wang S, Kim MC, Kang OH, Kwon DY. The Mechanism of Bisdemethoxycurcumin Enhances Conventional Antibiotics against Methicillin-Resistant Staphylococcus aureus. Int J Mol Sci. 2020 Oct 26;21(21):7945. doi: 10.3390/ijms21217945.

Wang S, Wu C, Li X, Zhou Y, Zhang Q, Ma F, Wei J, Zhang X, Guo P. Syringaresinol-4-O–β-d-glucoside alters lipid and glucose metabolism in HepG2 cells and C2C12 myotubes. Acta Pharm Sin B. 2017 Jul;7(4):453-460. doi: 10.1016/j.apsb.2017.04.008. Epub 2017 May 9.

Wang YW, Chuang JJ, Chang TY, Won SJ, Tsai HW, Lee CT, Cheng HL, Tzai TS, Liu HS, Chow NH. Antiangiogenesis as the novel mechanism for justicidin A in the anticancer effect on human bladder cancer. Anticancer Drugs. 2015 Apr;26(4):428-36. doi: 10.1097/CAD.0000000000000203.

Wei X, Wang D, Yang Y, Xia M, Li D, Li G, Zhu Y, Xiao Y, Ling W. Cyanidin-3-O-β-glucoside improves obesity and triglyceride metabolism in KK-Ay mice by regulating lipoprotein lipase activity. J Sci Food Agric. 2011 Apr;91(6):1006-13. doi: 10.1002/jsfa.4275. Epub 2011 Feb 24.

Wu-Yuan CD, Chen CY, Wu RT. Gallotannins inhibit growth, water-insoluble glucan synthesis, and aggregation of mutans streptococci. J Dent Res. 1988 Jan;67(1):51-5. doi: 10.1177/00220345880670011001.

Xia J, Gu L, Guo Y, Feng H, Chen S, Jurat J, Fu W, Zhang D. Gut Microbiota Mediates the Preventive Effects of Dietary Capsaicin Against Depression-Like Behavior Induced by Lipopolysaccharide in Mice. Front Cell Infect Microbiol. 2021 Apr 27;11:627608. doi: 10.3389/fcimb.2021.627608.

Xie CI, Lin RC, Antony V, Lumeng L, Li TK, Mai K, Liu C, Wang QD, Zhao ZH, Wang GF. Daidzin, an antioxidant isoflavonoid, decreases blood alcohol levels and shortens sleep time induced by ethanol intoxication. Alcohol Clin Exp Res. 1994 Dec;18(6):1443-7. doi: 10.1111/j.1530-0277.1994.tb01448.x.

Yamaguchi MU, Garcia FP, Cortez DA, Ueda-Nakamura T, Filho BP, Nakamura CV. Antifungal effects of Ellagitannin isolated from leaves of Ocotea odorifera (Lauraceae). Antonie Van Leeuwenhoek. 2011 Mar;99(3):507-14. doi: 10.1007/s10482-010-9516-3. Epub 2010 Oct 5.

Yi ZC, Liu YZ, Li HX, Wang Z. Chebulinic acid and tellimagrandin I inhibit DNA strand breaks by hydroquinone/Cu(II) and H(2)O(2)/Cu(II), but potentiate DNA strand breaks by H(2)O(2)/Fe(II). Toxicol In Vitro. 2009 Jun;23(4):667-73. doi: 10.1016/j.tiv.2009.03.009. Epub 2009 Mar 27.

Yi ZC, Liu YZ, Li HX, Yin Y, Zhuang FY, Fan YB, Wang Z. Tellimagrandin I enhances gap junctional communication and attenuates the tumor phenotype of human cervical carcinoma HeLa cells in vitro. Cancer Lett. 2006 Oct 8;242(1):77-87. doi: 10.1016/j.canlet.2005.10.044. Epub 2005 Dec 9.

Yu L, Yan J, Sun Z. D-limonene exhibits anti-inflammatory and antioxidant properties in an ulcerative colitis rat model via regulation of iNOS, COX-2, PGE2 and ERK signaling pathways. Mol Med Rep. 2017 Apr;15(4):2339-2346. doi: 10.3892/mmr.2017.6241. Epub 2017 Feb 22.

Yuan JP, Wang JH, Liu X. Metabolism of dietary soy isoflavones to equol by human intestinal microflora–implications for health. Mol Nutr Food Res. 2007 Jul;51(7):765-81. doi: 10.1002/mnfr.200600262.

Zhang B, Su JP, Bai Y, Li J, Liu YH. Inhibitory effects of O-methylated isoflavone glycitein on human breast cancer SKBR-3 cells. Int J Clin Exp Pathol. 2015 Jul 1;8(7):7809-17.

Zhang Z, Wu X, Cao S, Wang L, Wang D, Yang H, Feng Y, Wang S, Li L. Caffeic acid ameliorates colitis in association with increased Akkermansia population in the gut microbiota of mice. Oncotarget. 2016 May 31;7(22):31790-9. doi: 10.18632/oncotarget.9306.

Zhao X, Chen R, Shi Y, Zhang X, Tian C, Xia D. Antioxidant and Anti-Inflammatory Activities of Six Flavonoids from Smilax glabra Roxb. Molecules. 2020 Nov 13;25(22):5295. doi: 10.3390/molecules25225295.
Help me to keep building Nutrivore.com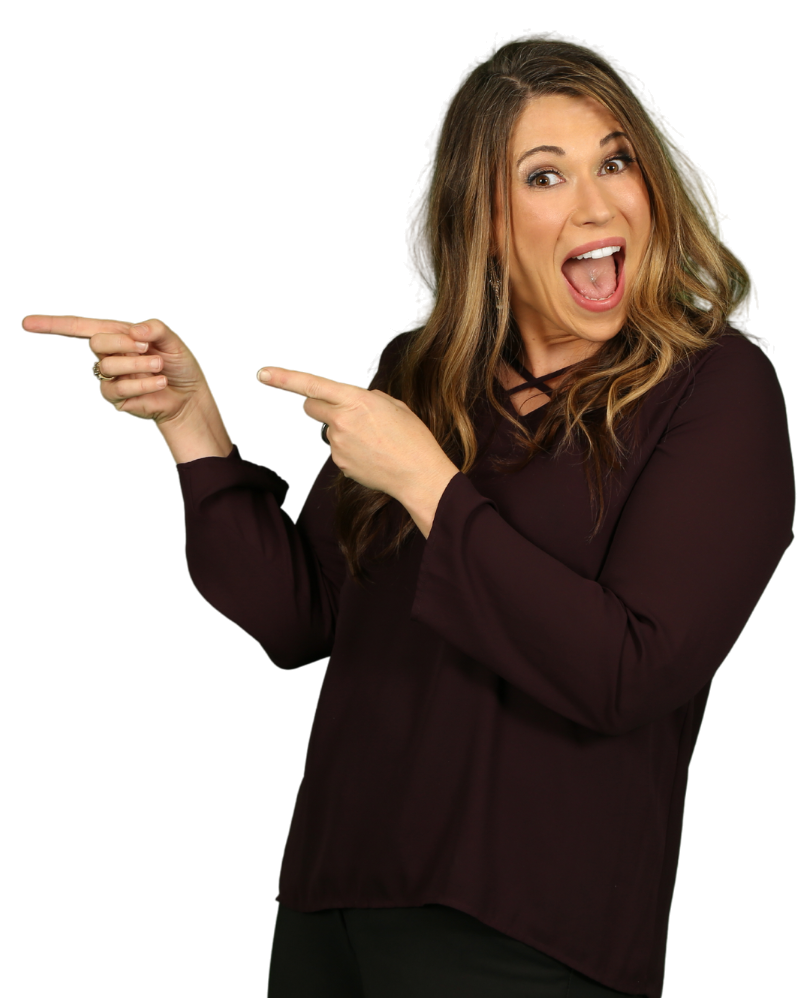 I'm working on writing more awesome articles on this topic to be featured right here on this webpage. If you're enjoying the content my team and I have created thus far and would like to see more, you can support our efforts to keep building out this site by joining the Nutrivore community on Patreon!
Plus, you'll gain exclusive access to the monthly Nutrivore Podcast, a NEW e-book every single month on a Nutrivore foundational food group, including 12 recipes, plus the entire, browsable Nutrivore Score database, and you can ask me all your Nutrivore questions directly! Sign up now and also get 5 free Nutrivore guides as a welcome gift! Win-win!