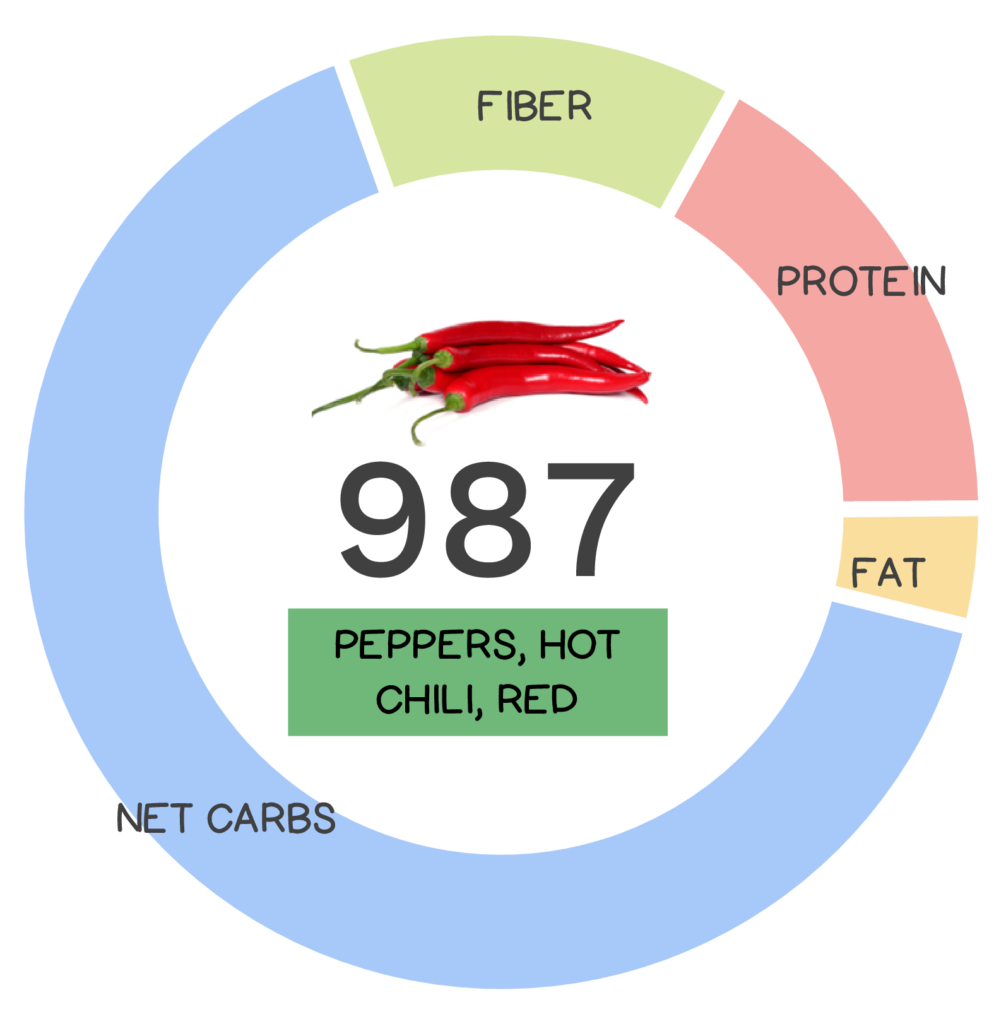 Looking to add a little pep to your day? For those of you that like it hot, look no further than the chili pepper – also known as chile and chilli (a pepper by any other name would taste as spicy)! This culinary veggie is widely used in many cuisines around the world to add pungent 'heat' to all kinds of popular dishes including arrabbiata pasta sauce, curry, jambalaya, jerk chicken, kung pao chicken, salsa, and sriracha hot sauce.
Technically, chillies are berries from the genus Capsicum which are members of the Solanaceae family. Members of this family are known as 'nightshades,' and there are more than 2,000 species, the vast majority of which are inedible and many of which are highly poisonous (like deadly nightshade, aka belladonna, and jimsom weed). Other edible members in the family include potatoes (but not sweet potatoes), tomatoes, eggplants, and tobacco. Members of this family don't always get the best reputation because of their association with inflammatory compounds, but for those of us who can tolerate them, they are definitely a worthy dietary addition!
Though the botanical definition for chillies would officially include bell peppers, these are considered separately because they don't produce the chemical capsaicin. Capsaicin and related compounds known as capsaicinoids are the substances which give "hot" peppers their characteristic spicy heat. This chemical is produced by the plant as defense against mammalian predators and microbes. Interestingly, birds do not have the same sensitivity to capsaicin because it targets a specific pain receptor found only in mammals (which is a good thing for seed dispersal!). On the other hand, elephants are so averse to this chemical that farmers have found chillies effective in crop defense – planting a few rows of this veggie around valuable crops creates a boundary that elephants are unwilling to cross! In humans, not only does capsaicin add flavor to food, it has a unique role in pain management and is also used to inflict pain as in pepper spray and some types of tear gas.
Chili peppers originated in Mexico and have been part of the human diet since about 7,500 BC, with evidence of cultivation some 6,000 years ago, making them one of the oldest cultivated crops in the Americas! From Mexico, cultivars of chillies spread across the world finding use as both food and traditional medicine. The first Europeans to encounter this veggie called them 'peppers' because they had a similar spicy, hot taste to black peppers (which are not related). Today, there are all sorts of chili peppers including popular varieties such as cayenne, jalapeños (the most popular in North America), Thai peppers, tabasco, piri piri, habanero, Scotch bonnet and of course the 1990s rock band Red Hot Chili Peppers (Hyuck)! Chili peppers can be eaten fresh or dried and ground into chili powder for use as a spice or seasoning, which accounts for one ninth of the global fresh production. Any way you consume them, they'll be sure to "spice up your life"!
Nutrivore Score for Red Chili Pepper – 987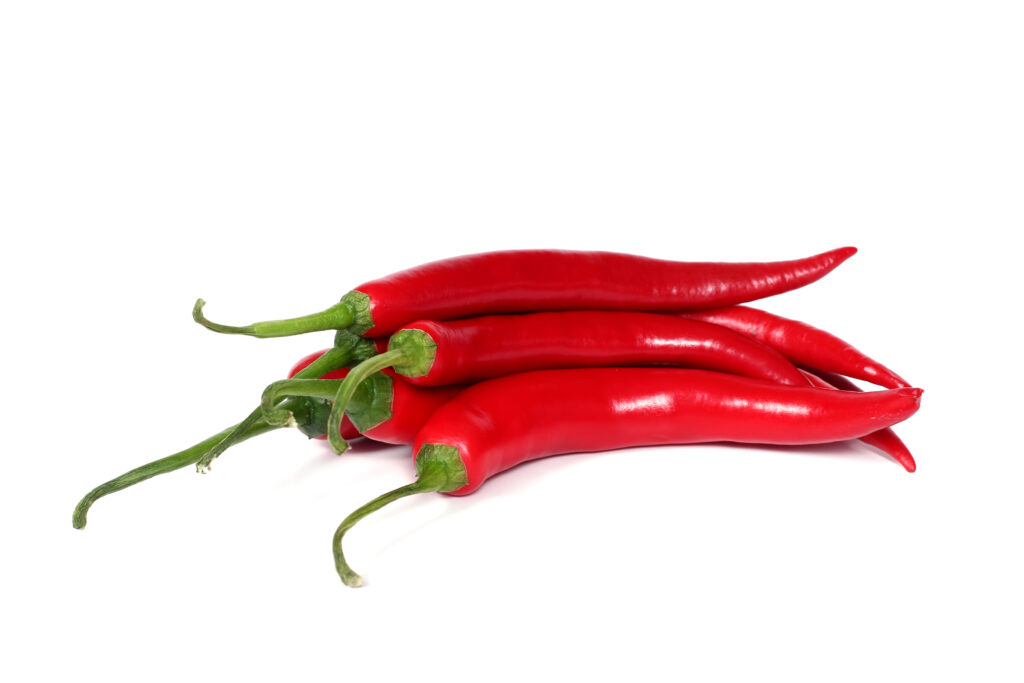 Red chili peppers have a Nutrivore Score of 987, making them a super nutrient-dense food! Plus, they are a low-carb and low-calorie-density food; the calorie count of red chili peppers is 60 calories per cup!
Per serving, red chili peppers are a best source (>50% daily value) of vitamin C; an excellent source (20-50% daily value) of polyphenols; and a good source (10-20% daily value) of vitamin B6 (pyridoxine).
Want to Know the Top 100 Nutrivore Score Foods?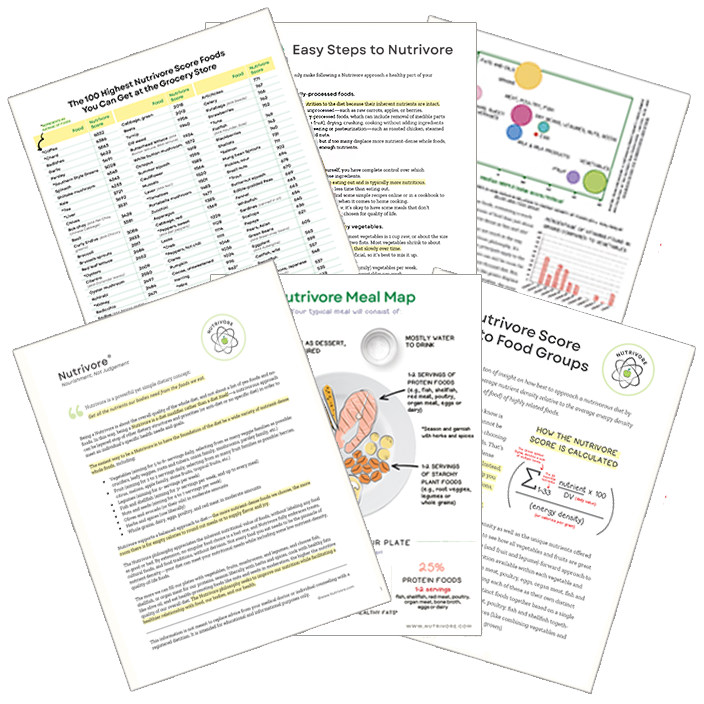 Get it Directly in Your Inbox!
The Nutrivore Newsletter is a weekly email that delivers bite-size fun facts, practical tips, recipes and resources. Sign up now and get 5 free guides directly to your inbox:
Easy Steps to Nutrivore 4-page guide
Nutrivore Foundational Foods 6-page guide
Nutrivore Score Guide to Food Groups 3-page guide
Nutrivore Meal Map
Top 100 Nutrivore Score Foods
Red Chili Pepper Nutrition Facts
One serving of red chili peppers is standardized to 1/4 cup, chopped or diced, or about 37.5 grams (1.3 ounces). A typical chili pepper weighs 45 grams, which is equivalent to a little more than one serving.
Red Chili Pepper Nutrition Facts Per Serving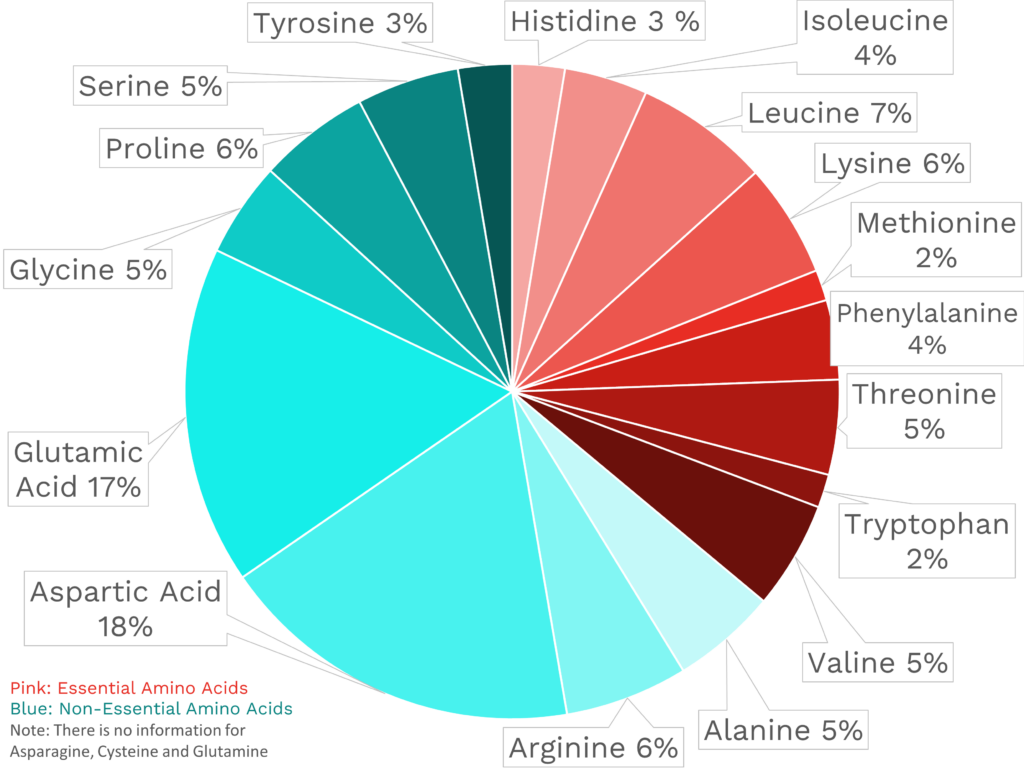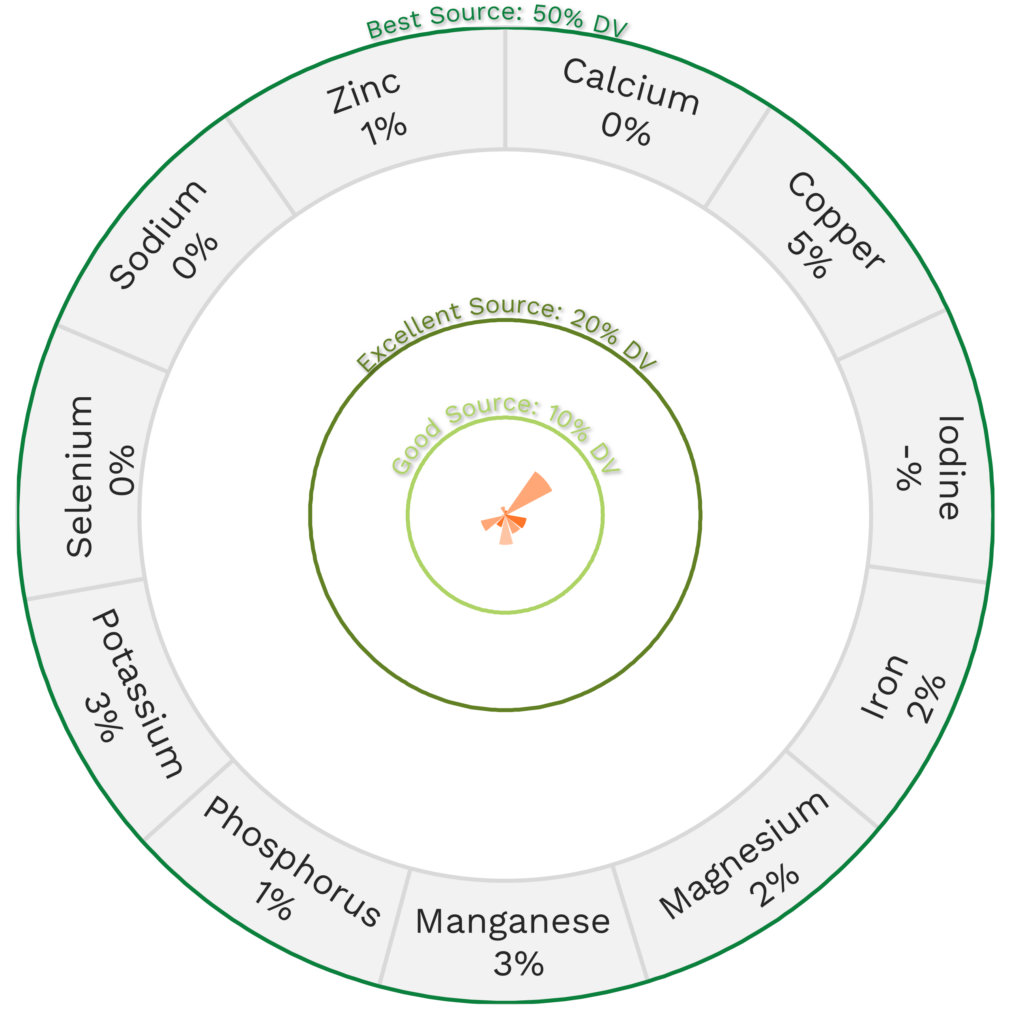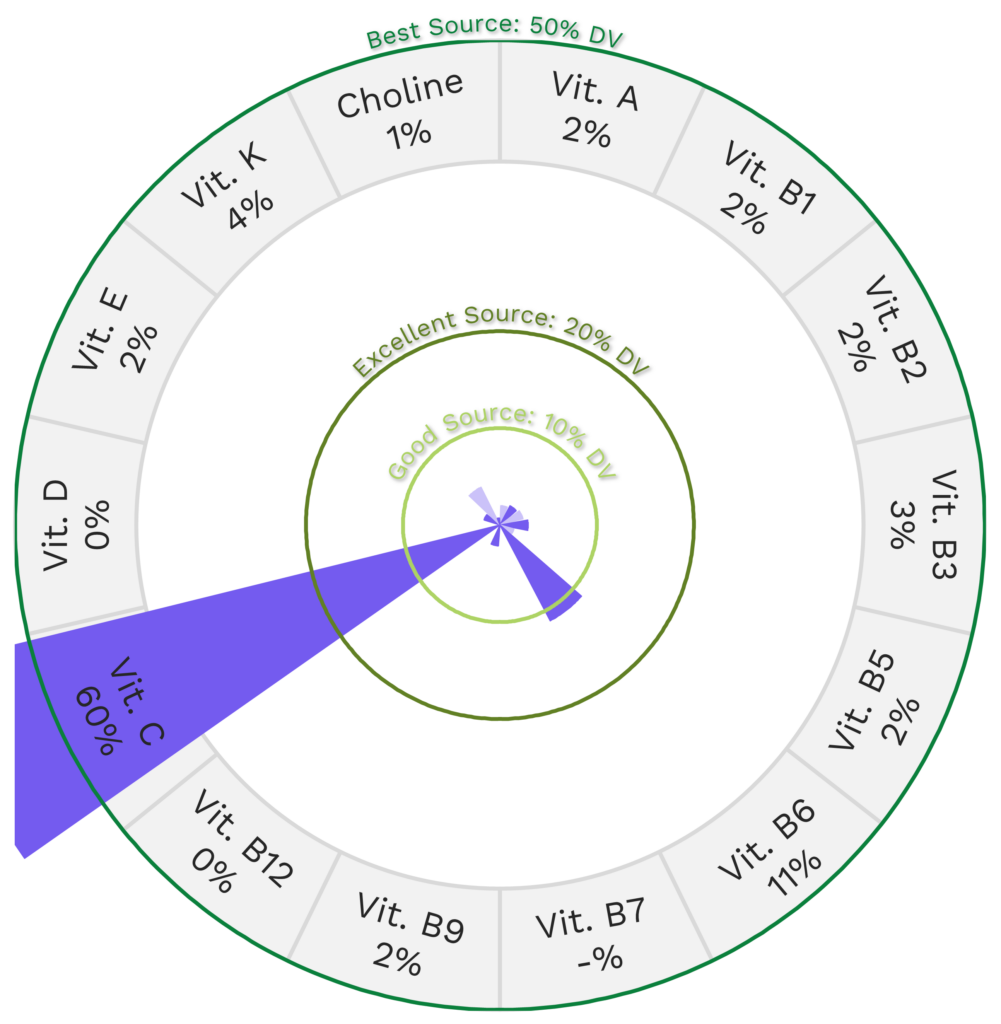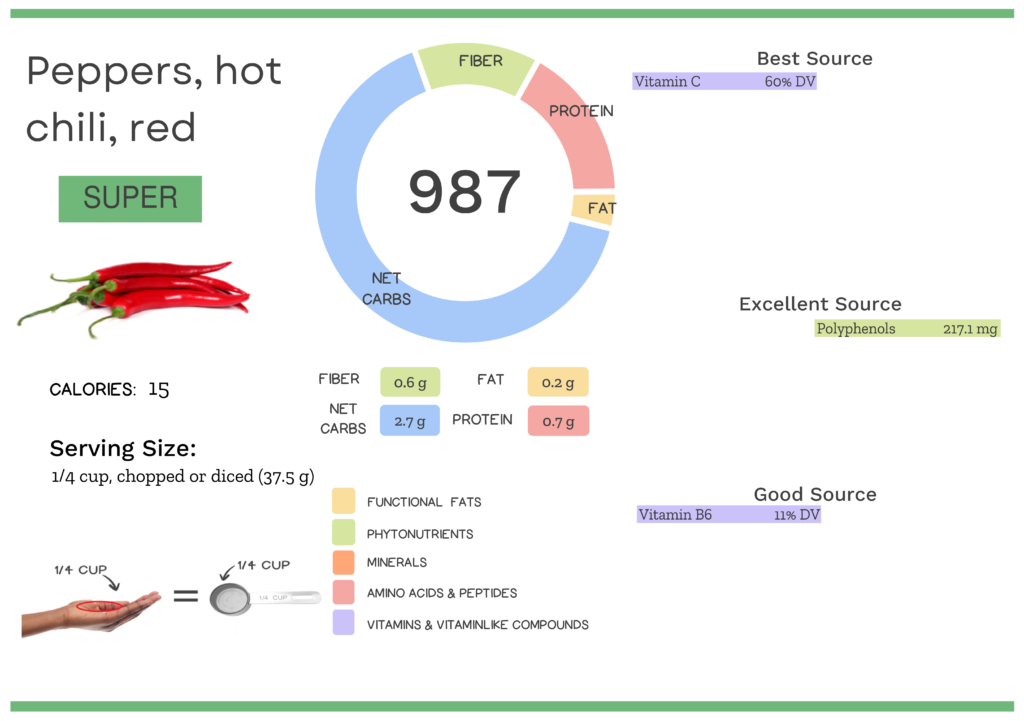 Red Chili Pepper Nutrition Varies With Processing
The Nutrivore Score of red chili pepper varies depending on how it has been processed. For instance, canned chili peppers are conveniently available from the grocery store. As well, chili powder is available for use as a spice or seasoning – for the most part red chili peppers are used for chili powder, while green peppers are typically eaten fresh.
| | NUTRIVORE SCORE |
| --- | --- |
| Chili powder | 660 |
| Red chili pepper sauce, canned | 5361 |
| Red chili peppers, canned, excluding seeds, solids and liquids | 14531 |
| Red chili peppers, raw | 987 |
1Nutrivore Score may be higher since 10 to 25% of data is missing.
Chili Pepper Nutrition Varies With Variety
There are many varieties of chili peppers, each with their own unique taste (and heat level!), in addition to differing nutrient profiles, which means their Nutrivore Scores vary too! Keep in mind that green chillies turn red as they ripen and are actually the same pepper, though they too have differing nutrient profiles. To maximize all the benefits that chili peppers have to offer try incorporating different types and colors in your diet.
| | NUTRIVORE SCORE |
| --- | --- |
| Banana peppers, raw | 789 |
| Green chili peppers, raw | 1234 |
| Hungarian peppers, raw | 8401 |
| Jalapeno peppers, raw | 1113 |
| Red chili peppers, raw | 987 |
| Serrano peppers, raw | 767 |
1Nutrivore Score may be higher since 10 to 25% of data is missing.
Impressed how "hot" the nutrition in chili peppers is? Maybe your friends will be too!
Health Benefits of Red Chili Pepper Nutrients
Let's take a closer look at all of the best and excellent source of nutrients found in a 1/4-cup serving of red chili pepper and see how they benefit our health.
Red Chili Pepper Provides 60% DV Vitamin C
Red chili peppers are a best source of vitamin C, providing 60% of the daily value per 1/4-cup serving!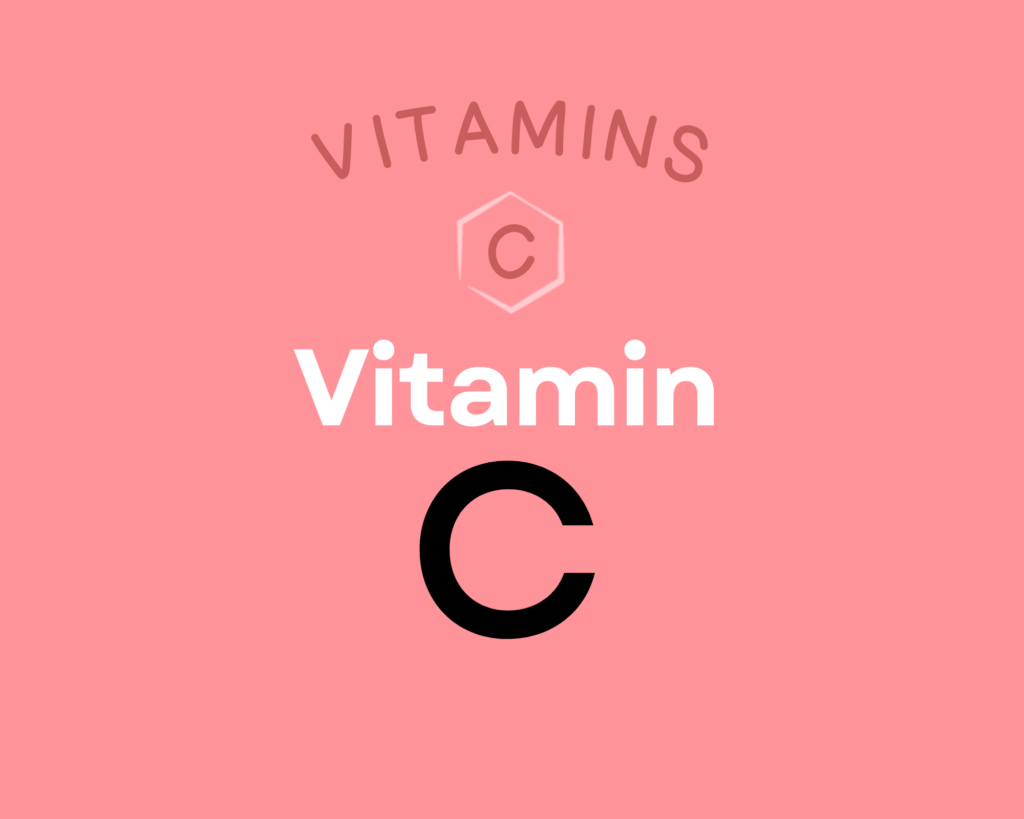 Vitamin C is a water-soluble vitamin that has powerful antioxidant properties (meaning it can help combat oxidative damage from free radicals and reactive oxygen species) and that serves as an enzyme cofactor (meaning it's needed for enzymes to do their job, for example vitamin C is necessary for collagen synthesis, which is essential for bones, joints, teeth, blood vessels, skin and eyes) and playing important roles in immune system and skin health. Higher intakes of vitamin C are linked to reduced risk of heart disease, some forms of cancer, type 2 diabetes, cataracts, age-related macular degeneration, and gout. Vitamin C can also help regulate the stress response and reduce anxiety, and there's preliminary evidence that it may also help prevent Alzheimer's disease. Learn more about vitamin C here.
Red Chili Pepper Provides 217.1 mg of Polyphenols
Red chili peppers are an excellent source of polyphenols, providing 217.1 mg of polyphenols per 1/4-cup serving!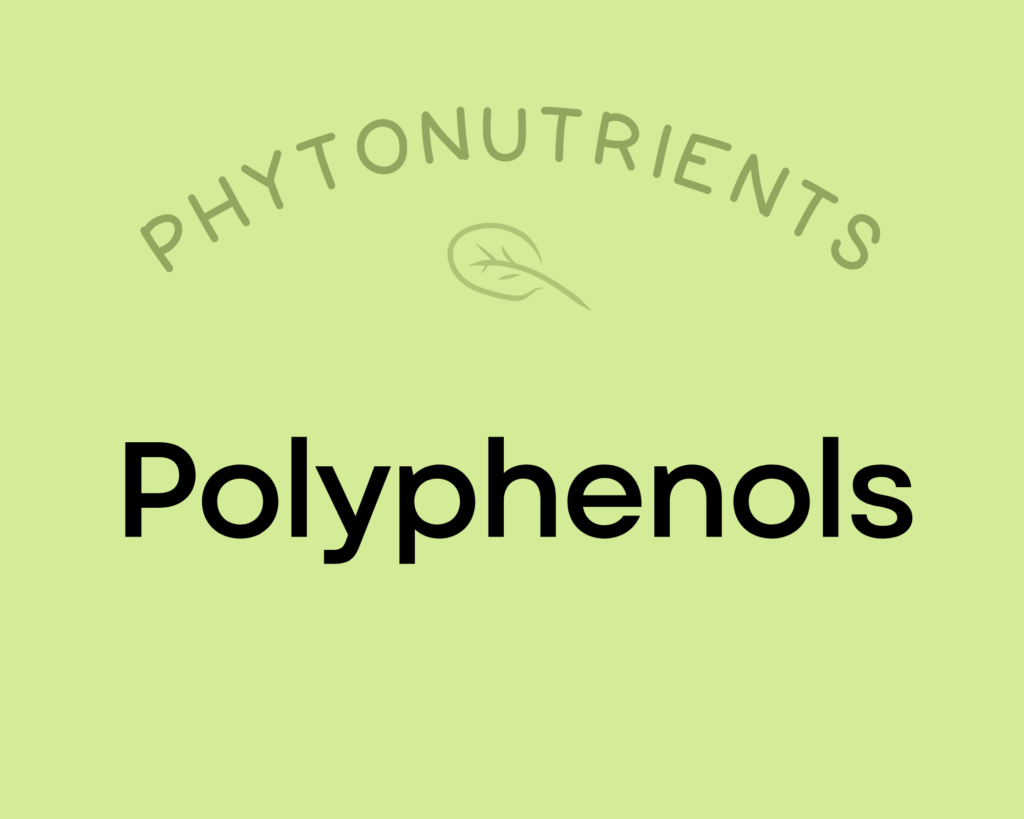 Polyphenols play a huge role in protecting against cancer, heart disease, diabetes, asthma, osteoporosis, neurodegenerative diseases, and other conditions associated with oxidative stress. In fact, a major reason foods like red wine and olive oil (as well as diets rich in both, such as the Mediterranean diet) show up as so beneficial may be due to their high polyphenol content! Along with chronic diseases, supplementing with polyphenols has been shown to protect against infections and reduce the signs of aging. Polyphenols exert their most potent effects by acting as antioxidants—preventing cellular damage by neutralizing hazardous oxygen radicals and improving cellular health as a result (which, in turn, benefits virtually every system in the body). As a result of their antioxidant properties, polyphenols also boost the immune system and protect against both chronic and acute diseases. In addition, polyphenols can help regulate enzyme function, stimulate cell receptors, modulate the functions of inflammatory cells (including T and B lymphocytes, macrophages, platelets, and natural killer cells), alter adhesion molecule expression, affect nerve cells and cardiac muscle cells, and exert antiviral effects. Learn more about polyphenols here.
Learn What Foods Are the Best Sources of Every Nutrient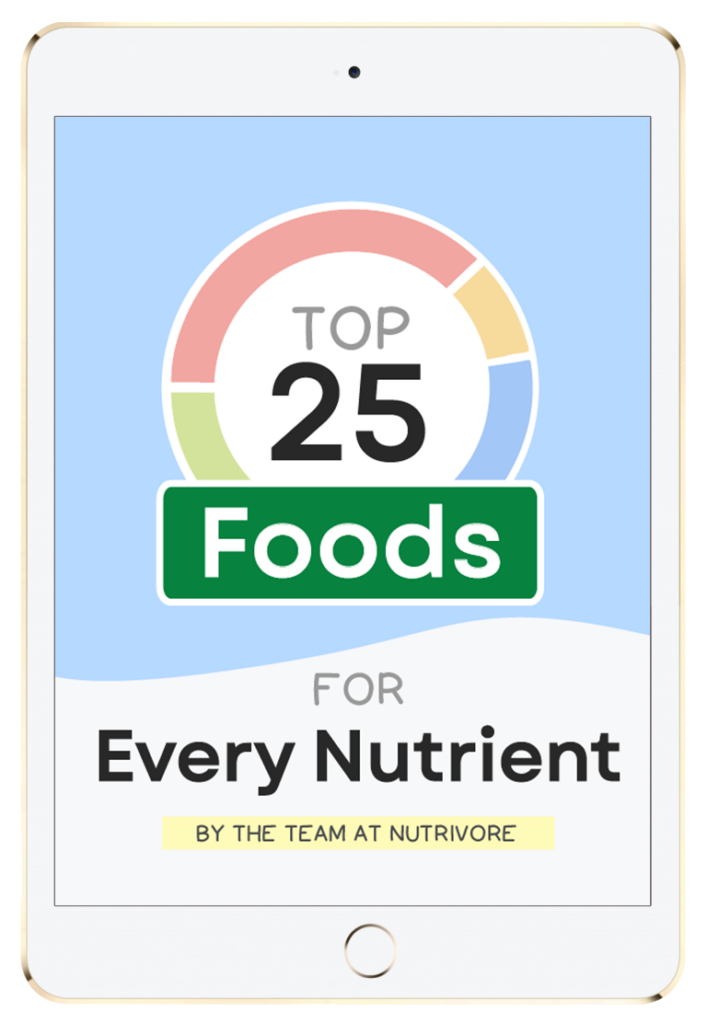 The Top 25 Foods for Every Nutrient
The Top 25 Foods for Every Nutrient e-book is a well-organized, easy-to-use guide to help you choose foods that fit your needs of 42 important nutrients while creating a balanced nutrient-dense diet.
Get two "Top 25" food lists for each nutrient, plus you'll find RDA charts for everyone, informative visuals, fun facts, serving sizes and the 43 foods that are Nutrient Super Stars!
How Much Red Chili Pepper Should We Eat Per Day?
Members of the nightshade family are packed with vitamins, minerals, fiber, and phytonutrients but may be problematic to some due to the presence of inflammatory compounds.
The health benefits attributed to herbs and spices, and particularly their phytonutrient content and volatile oils, are incredibly vast. In general, herbs and spices have been shown to have powerful antioxidant activity, exhibit anti-cancer effects (especially due to polyphenols, terpenes, vanilloids, and organosulfur compounds), reduce inflammation (for example, basil, bay leaves, sage, thyme, licorice, and oregano have been shown to improve cytokine profiles), and reduce cardiovascular disease risk.
There is evidence from human clinical trials showing that adding spices and herbs to our diet can improve serum lipid profiles (HDL cholesterol, LCL cholesterol and triglycerides) as well as glycemic control, blood pressure, inflammation, and oxidative stress. For example, a 2022 study added a mere 6.6 grams per day per 2100 calories of herbs and spices (that's about a teaspoon of seasonings throughout the whole day) to the diets of adults with risk factors for cardiovascular disease, with a crossover design comparing to a 3.3 grams of herbs and spices phase as well as a <0.5 grams herbs and spices phase. After four weeks consuming the higher level of herbs and spices, the participants had significant improvements in gut microbiome composition including growth of bacteria associated with reduced cardiovascular disease risk. A 2021 study by the same research group showed reductions in blood pressure after a single day of higher intake of herbs and spices. And a follow-up 2022 study showed reduced markers of inflammation after four weeks of the higher spice intake diet, including reduced fasting plasma IL-6 and postprandial plasma IL-1β, IL-8, and TNF-α. All in all, this makes a compelling case for aiming for a teaspoon of dried herbs and spices (or 1 tablespoon fresh) or more per day added to our meals! Learn more about herbs and spices here.
Just remember, it's always best to mix up the foods you eat day to day (aiming for a wide variety of different vegetables, fruits, and herbs throughout the week), and chili peppers definitely have a place at the table.
Easily track your servings of Nutrivore Foundational Foods!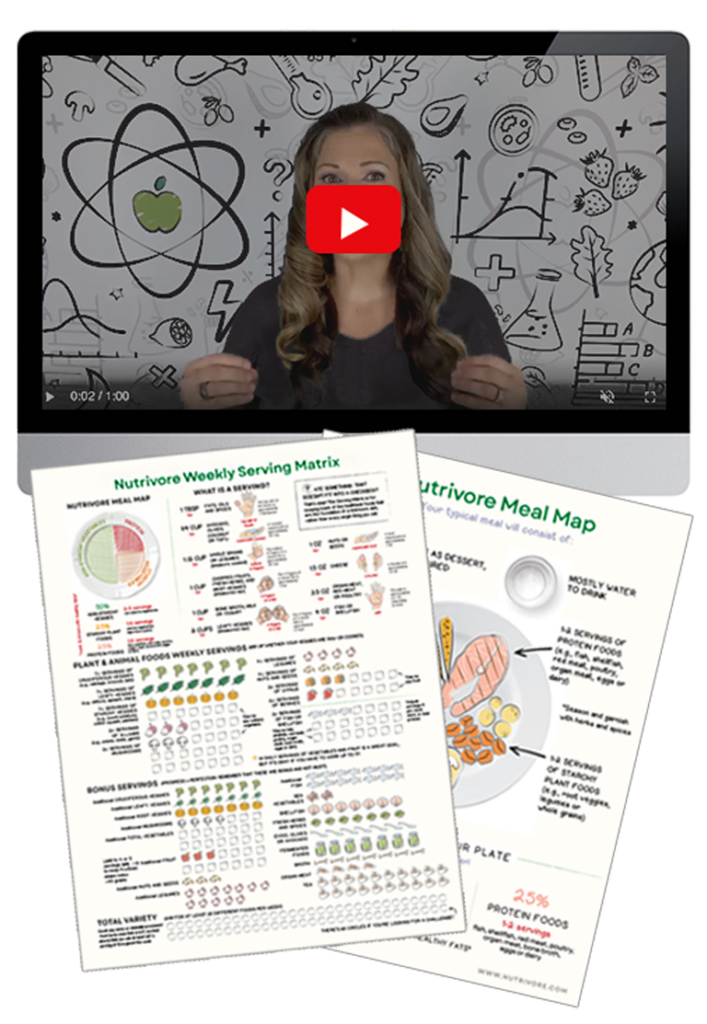 The Nutrivore Weekly Serving Matrix
The Nutrivore Weekly Serving Matrix digital resource is an easy-to-use and flexible weekly checklist designed to help you maximize nutrient-density and meet serving suggestions of Nutrivore foundational foods, all without having to weigh or measure your foods!
Includes a 1-hour video tutorial and downloadable interactive guides.
cITATIONS
Expand to see all scientific references for this article.