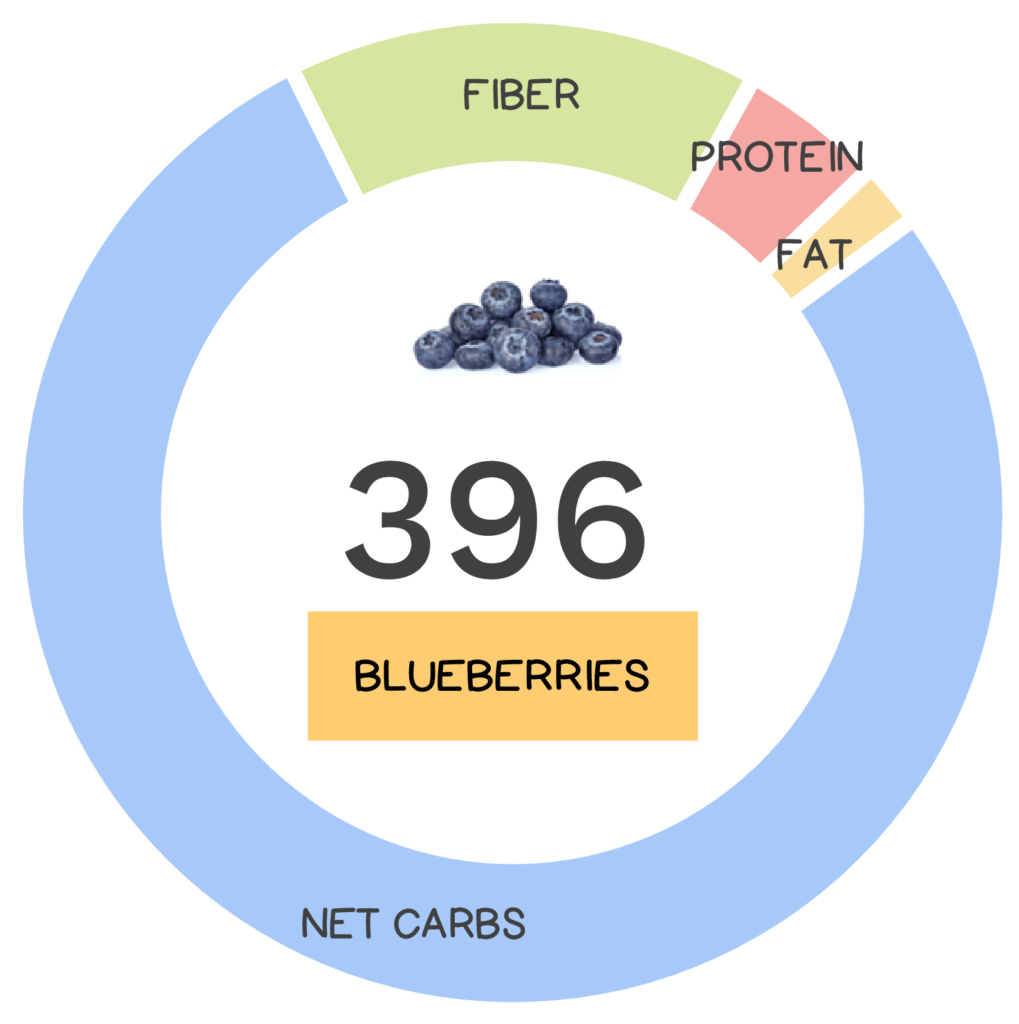 Blueberries are tasty, plump, juicy, little blue balls of goodness generally adored by kids and adults alike; but, did you know that people have been eating blueberries for more than 13,000 years!? Blueberries are one of the few fruits native to North America, where the First Nations people of Canada ate wild blueberries well before North America was colonized by Europeans. In fact, North American indigenous peoples used to call them "star fruits" because of the five-pointed star shape that is formed at the blossom end of the berry! These 'blue beauties' were actually exclusively found in North America until the 1930s; but now, many blueberries are commercially grown in Australia, New Zealand and South America, where the climate is warmer for a larger portion of the year.
Blueberries are perennial flowering plants in the genus Vaccinium, which also includes cranberries, bilberries, and huckleberries. One of the few naturally blue foods on Earth, both wild and domesticated blueberries are grown commercially. The United States and Canada (my 2 homes!) are the world's largest producers of this delightful super-food!
Everything You Need to Know about Berries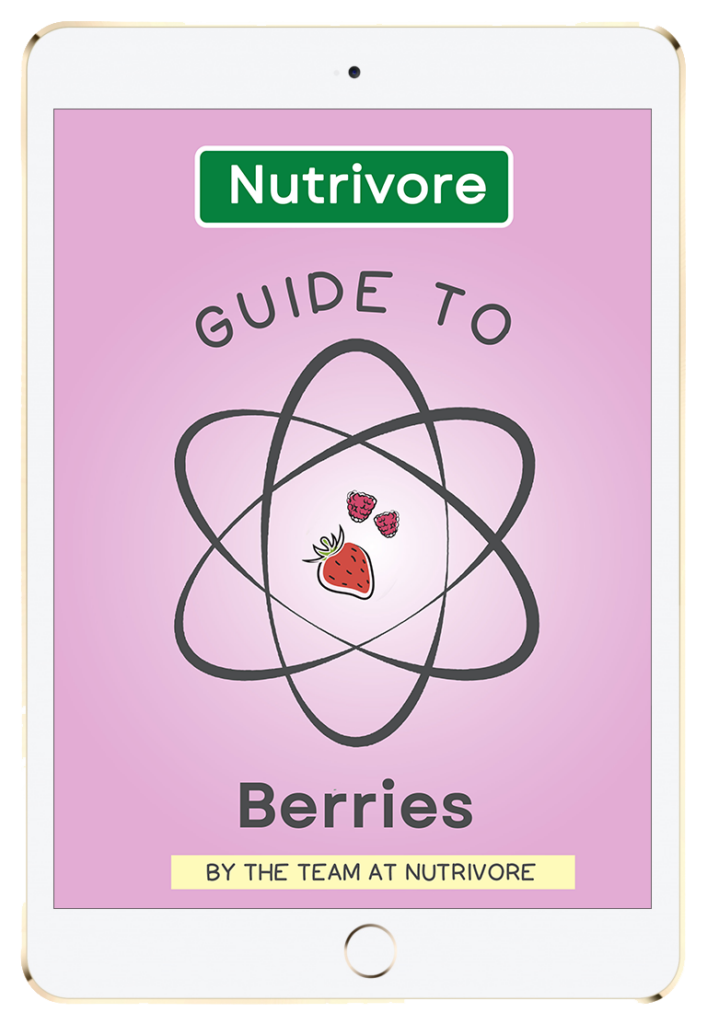 Nutrivore Guide to BeRRIES
The Nutrivore Guide to Berries e-book explains everything you need to know about berries and gives you a dozen awesome recipes to reap all the benefits of this foundational food family!
Plus, you'll 12 tasty recipes featuring berries to help you incorporate more of these awesome fruits into your weekly meal plans!
Nutrivore Score for Blueberries – 396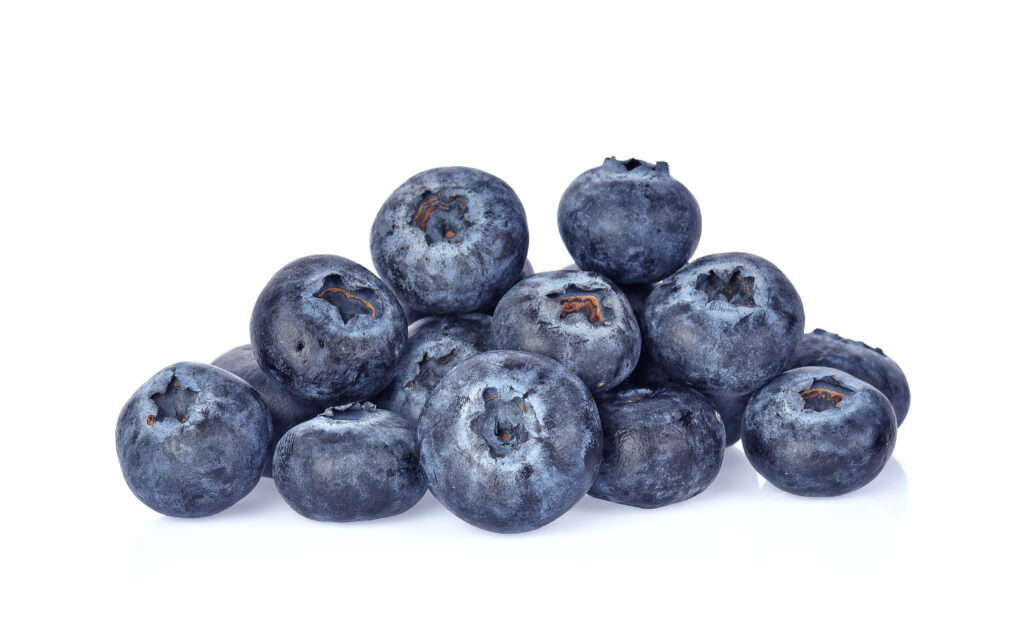 Blueberries have a Nutrivore Score of 396, making them a super nutrient-dense food! Plus, they are a low-calorie-density food; the calorie count of blueberries is 84 calories per cup!
Per serving, blueberries are a best source (>50% daily value) of polyphenols; an excellent source (20-50% daily value) of manganese and vitamin K; and a good source (10-20% daily value) of dietary fiber, vitamin B7 (biotin), vitamin C, and vitamin E.
Want to Know the Top 100 Nutrivore Score Foods?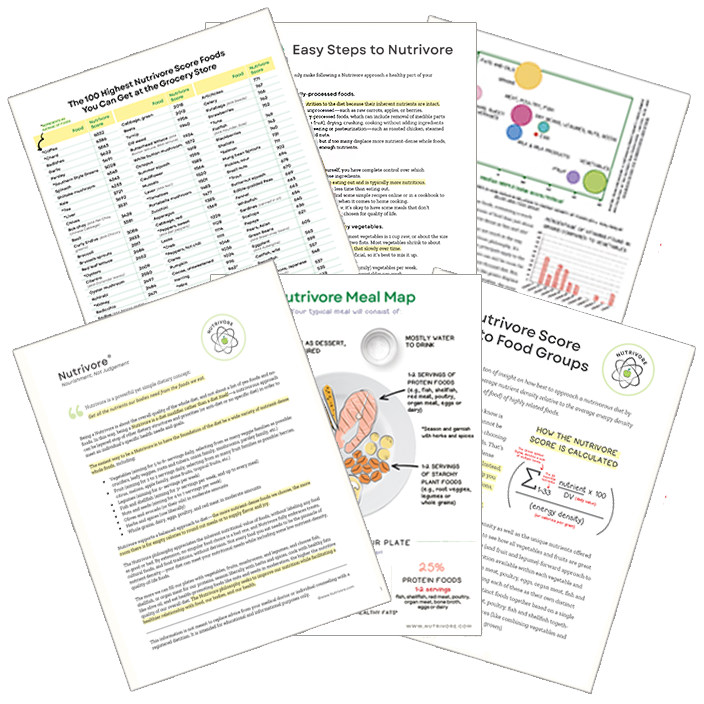 Get it Directly in Your Inbox!
The Nutrivore Newsletter is a weekly email that delivers bite-size fun facts, practical tips, recipes and resources. Sign up now and get 5 free guides directly to your inbox:
Easy Steps to Nutrivore 4-page guide
Nutrivore Foundational Foods 6-page guide
Nutrivore Score Guide to Food Groups 3-page guide
Nutrivore Meal Map
Top 100 Nutrivore Score Foods
Blueberry Nutrition Facts
One serving of blueberries is standardized to 1 cup or about 148 grams (5.2 ounces). Given that on average 50 blueberries weigh 68 grams: one serving of blueberries is roughly equivalent to 109 blueberries.
Blueberry Nutrition Facts Per Serving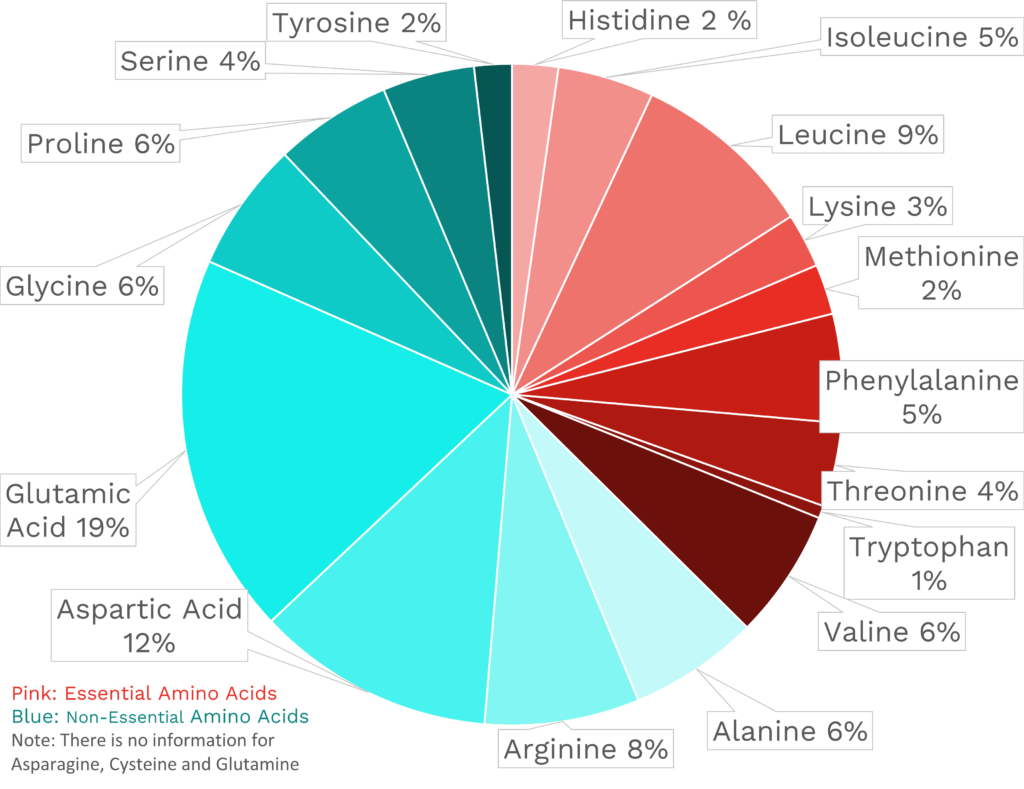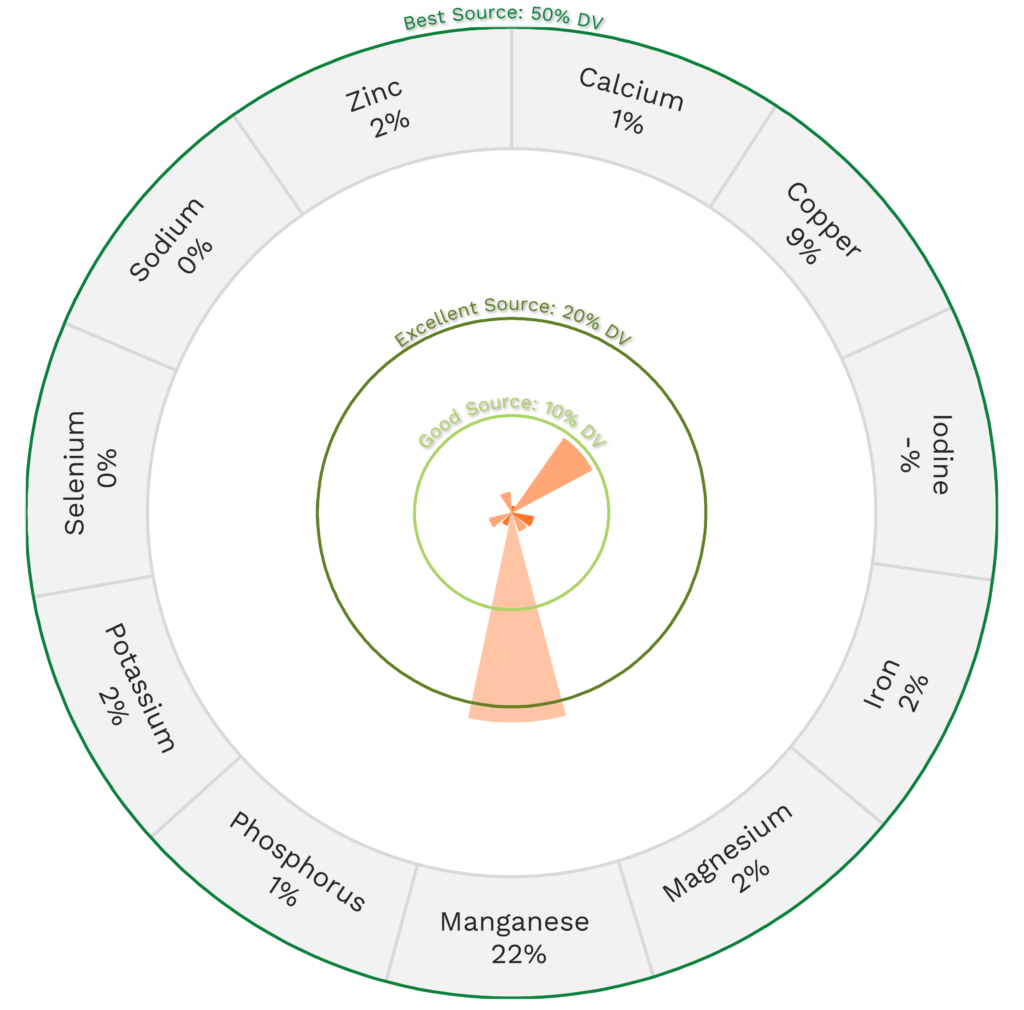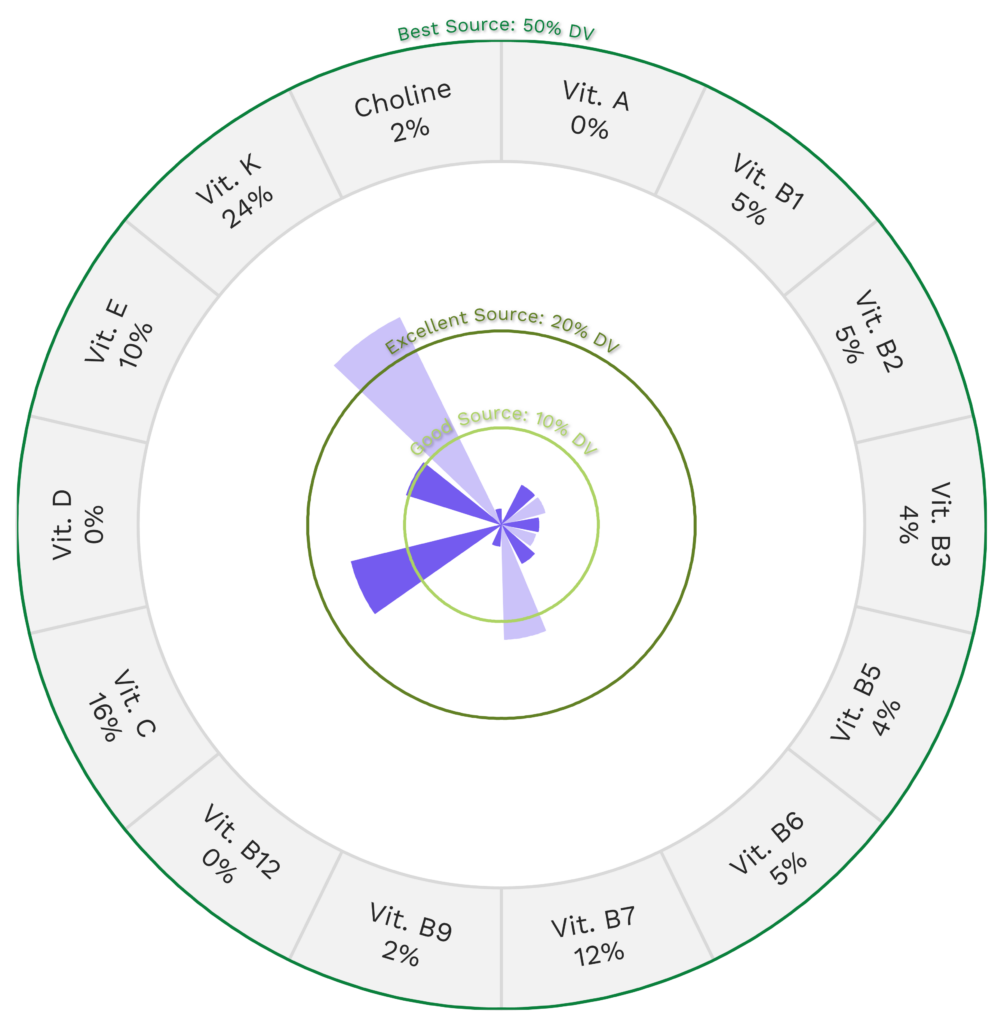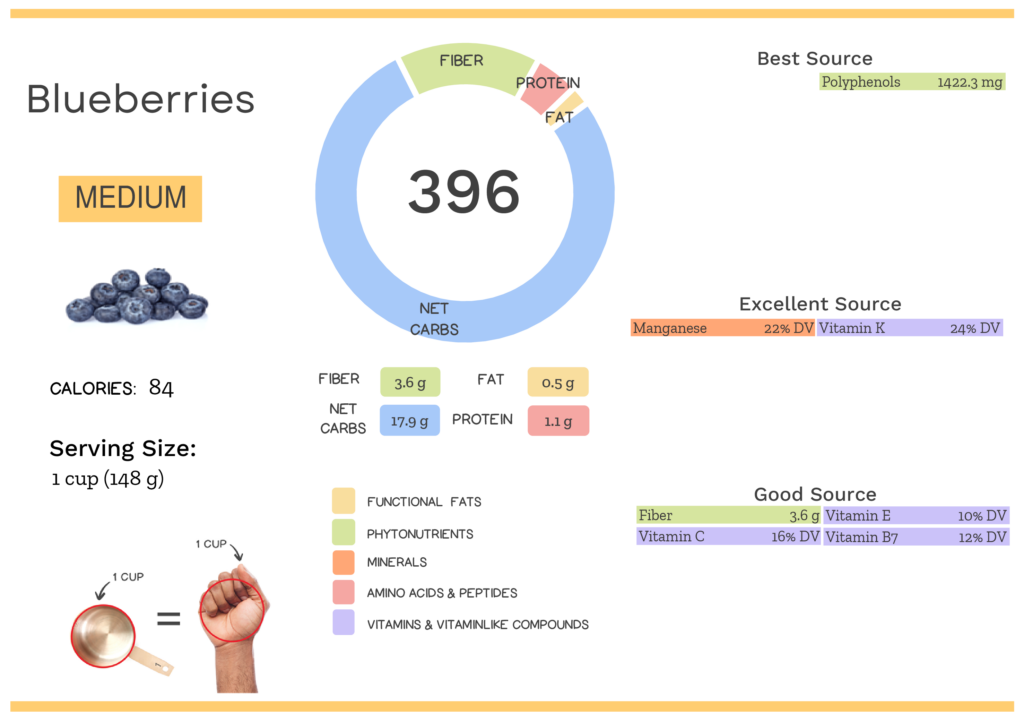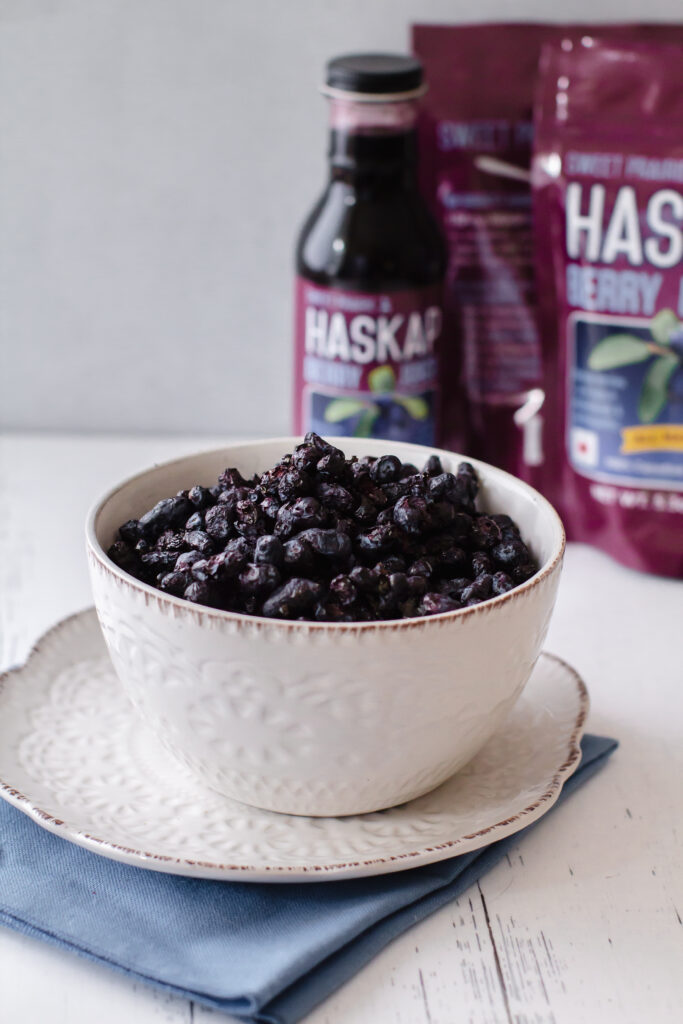 Have You Tried Haskap Berries?
Haskap berry juice and powder
6X more anthocyanins than blueberries
No additives, gluten-free, non-GMO and Vegan
Add to sparkling water, smoothies, desserts, dressings and sauces
Blueberry Nutrition Varies With Processing
The Nutrivore Score of blueberries varies based on how they have been processed. If you don't have access to fresh blueberries, dried and frozen blueberries are conveniently available year-round at many grocery stores. Frozen blueberries are a great option because the berries are typically picked at peak ripeness and frozen within 24 hours to minimize nutrient loss.
| | NUTRIVORE SCORE |
| --- | --- |
| Blueberries, raw | 396 |
| Blueberries, frozen, unsweetened | 371 |
Blueberry Nutrition Varies With Variety
There are many varieties of blueberries, all with their own unique flavors and nutrient profiles which means their Nutrivore Scores also vary. Try incorporating different types into your diet to maximize all the benefits blueberries have to offer! For instance, the two main types of commercial blueberries available are highbush and lowbush berries. Lowbush berries are also known as wild blueberries but keep in mind that "wild" is a marketing term and typically refers to berries that have been harvested from managed native lowbush blueberry plants and is not an indication that the berries are free from pesticides.
| | NUTRIVORE SCORE |
| --- | --- |
| Blueberries, raw | 396 |
| Bog blueberries, raw | 491 |
Impressed how "berry" nutritious blueberries are? Maybe your friends will be too!
Health Benefits of Blueberry Nutrients
Let's take a closer look at all of the best and excellent source of nutrients found in a 1-cup serving of blueberries and see how they benefit our health.
Blueberries Provide 1422.3 mg of Polyphenols
Blueberries are a best source of polyphenols, providing 1422.3 mg of polyphenols per 1-cup serving!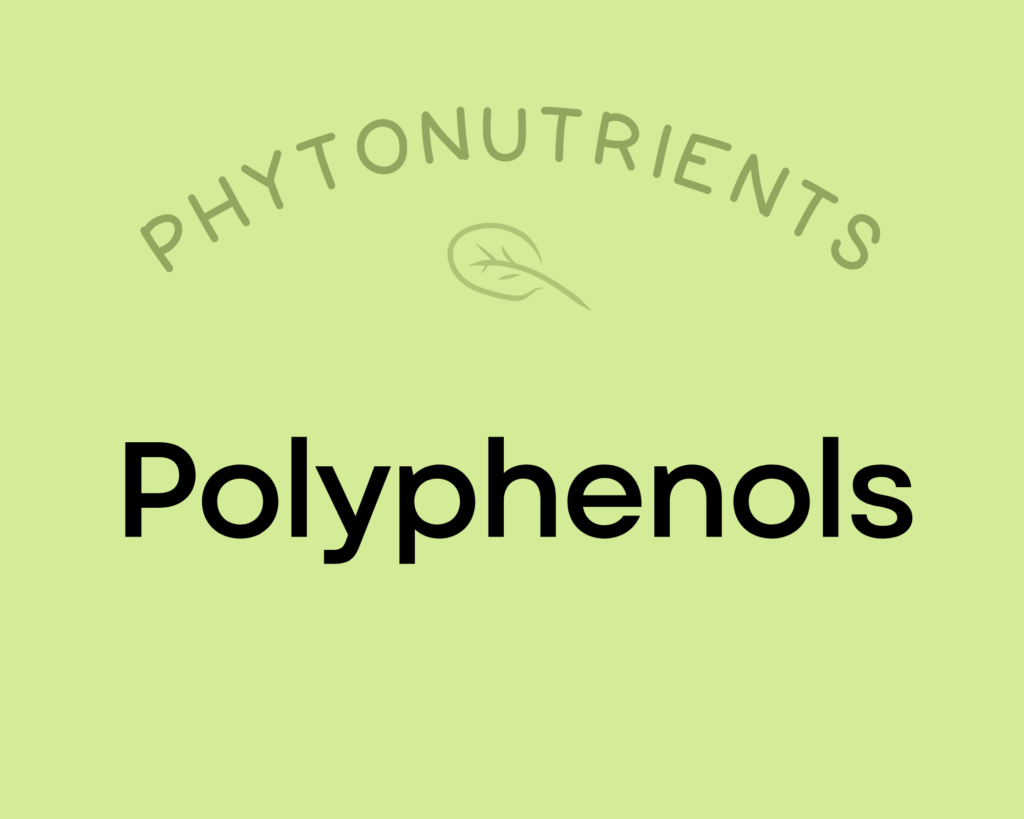 Polyphenols play a huge role in protecting against cancer, heart disease, diabetes, asthma, osteoporosis, neurodegenerative diseases, and other conditions associated with oxidative stress. In fact, a major reason foods like red wine and olive oil (as well as diets rich in both, such as the Mediterranean diet) show up as so beneficial may be due to their high polyphenol content! Along with chronic diseases, supplementing with polyphenols has been shown to protect against infections and reduce the signs of aging. Polyphenols exert their most potent effects by acting as antioxidants—preventing cellular damage by neutralizing hazardous oxygen radicals and improving cellular health as a result (which, in turn, benefits virtually every system in the body). As a result of their antioxidant properties, polyphenols also boost the immune system and protect against both chronic and acute diseases. In addition, polyphenols can help regulate enzyme function, stimulate cell receptors, modulate the functions of inflammatory cells (including T and B lymphocytes, macrophages, platelets, and natural killer cells), alter adhesion molecule expression, affect nerve cells and cardiac muscle cells, and exert antiviral effects. Learn more about polyphenols here.
Blueberries Provide 24% DV Vitamin K
Blueberries are an excellent source of vitamin K, providing 24% of the daily value per 1-cup serving!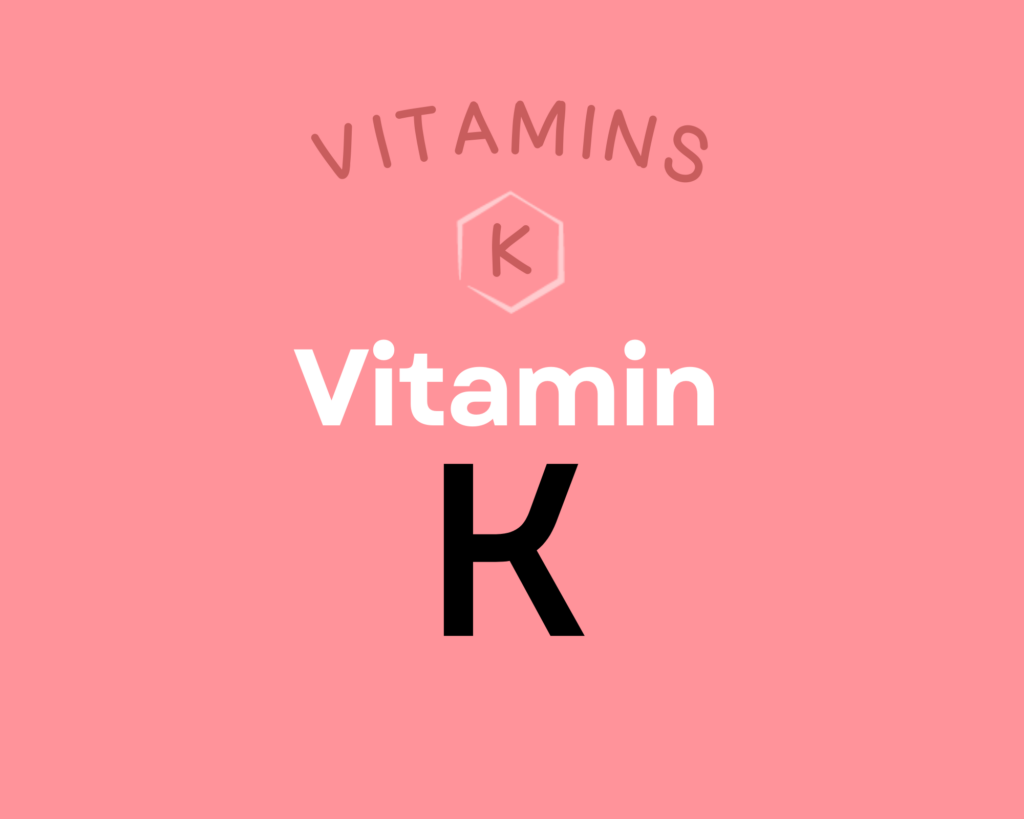 Vitamin K is actually a group of fat-soluble vitamins with a similar molecular structure, existing as K1, multiple isoforms of K2, and the synthetic form K3. This nutrient plays a vital role in coagulation, due to serving as a cofactor for proteins needed for blood clotting; it's also essential for bone metabolism, cellular function, and the prevention of soft tissue calcification. Getting enough vitamin K2 can help protect against cardiovascular disease, may improve bone mineral density and skeletal health, and may even support endocrine function and brain health; there's also some limited evidence it has anti-cancer and anti-inflammatory properties. Learn more about vitamin K here.
Blueberries Provide 22% DV Manganese
Blueberries are also an excellent source of manganese, providing 22% of the daily value per 1-cup serving!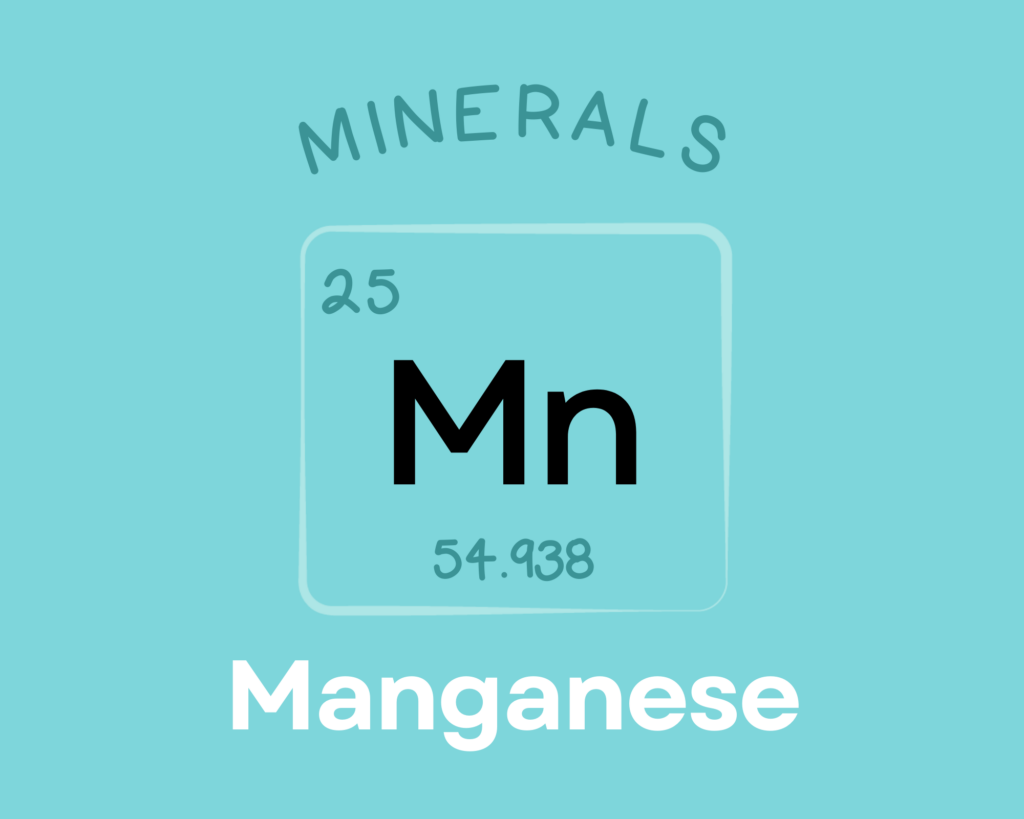 Manganese is an essential mineral that serves as a cofactor and component of numerous enzymes. Through these roles, it's involved in carbohydrate metabolism, amino acid synthesis, gluconeogenesis, detoxification, lipid processing, free radical defense, bone and collagen formation, and wound healing. Although the research so far is limited, some evidence suggests that manganese can protect against osteoporosis and diabetes, and may even be involved in seizure disorders. Learn more about manganese here.
Learn What Foods Are the Best Sources of Every Nutrient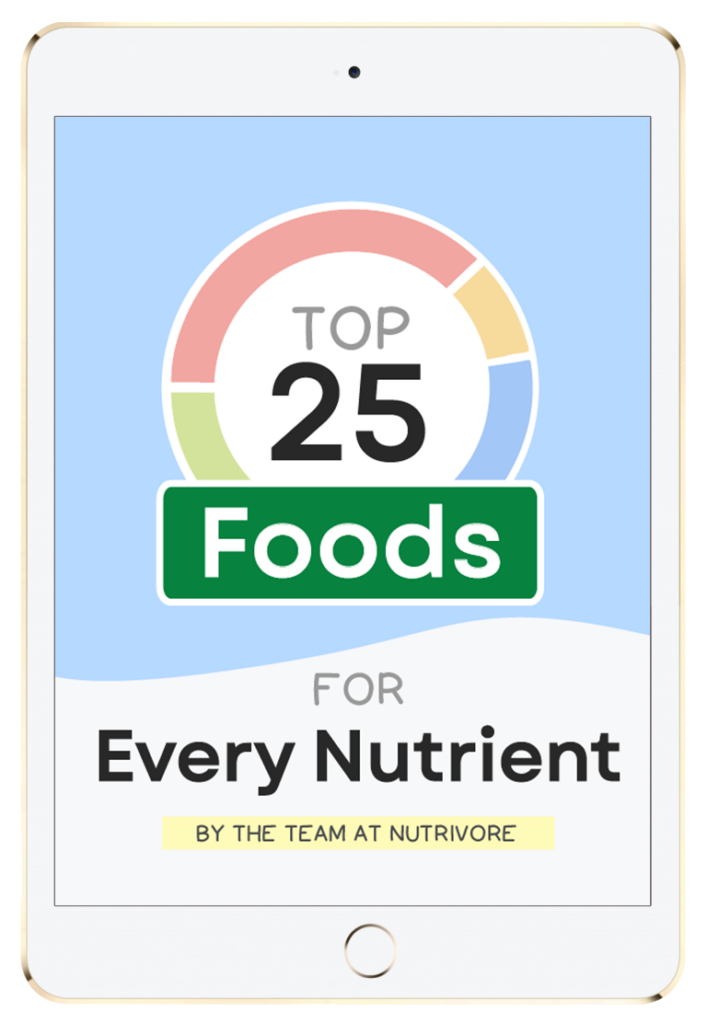 The Top 25 Foods for Every Nutrient
The Top 25 Foods for Every Nutrient e-book is a well-organized, easy-to-use guide to help you choose foods that fit your needs of 42 important nutrients while creating a balanced nutrient-dense diet.
Get two "Top 25" food lists for each nutrient, plus you'll find RDA charts for everyone, informative visuals, fun facts, serving sizes and the 43 foods that are Nutrient Super Stars!
How Much Blueberries Should We Eat Per Day?
Not only are berries adored by kids and adults alike, these delicious fruits are also nutrient-dense superfoods that are "berry, berry" good for us!
Consuming 800 grams of vegetables and fruits daily reduces all-cause mortality by 31% compared to eating less than 40 grams daily. A 2017 systemic review and meta-analysis looked at how all-cause mortality was impacted by varying intakes of 12 different food groups: whole grains and cereals, refined grains and cereals, vegetables, fruits, nuts, legumes, eggs, dairy products, fish, red meat, processed meat, and sugar-sweetened beverages. This analysis revealed non-linear relationships between how much of a particular food group we eat and how it impacts our health. While the results revealed no upper limit to the benefits of vegetable intake, the sweet spot for fruit intake was 300 grams daily. Intakes of fruit over 400 grams per day were not as beneficial as 300 grams, but the good news is that even intakes of 600 grams of fruits per day was superior to no fruit at all! This sweet spot for fruit intake translates to 2 to 3 servings of fruit daily.
Thus, a good rule of thumb is to aim for at least 500 to 600 grams of vegetables (5 to 8 servings, depending on the vegetable, and as much as you want above that) and about 300 grams of fruit (2 to 3 servings, depending on the fruit) per day. Fruit makes a convenient snack, a healthy dessert, a whimsical addition to salads, and a sophisticated flavoring agent in the form of salsas, jams, and chutneys. A serving is standardized to 1 cup chopped for raw vegetables and fruits (typically translates to 1/2 cup to 2/3 cup once cooked). Learn more in Importance of Vegetables and Fruit
Abundant research has shown that berries (like blueberries) offer a range of health benefits. For instance, eating 100 grams of berries (about 2/3 of a cup) per day on average results in an 8% decrease in all-cause mortality. In studies, when comparing those who ate the most berries versus those who ate the least, researchers showed a 26% decreased risk for type 2 diabetes and a 23% decrease in risk for Parkinson's disease. Berries have also been shown to help protect against cancer, reduce total cholesterol, LDL "bad" cholesterol, triglycerides, and blood pressure, while increasing HDL "good" cholesterol.
Just remember, it's always best to mix up the food you eat day to day (aiming for a wide variety of different vegetables and fruits throughout the week), and blueberries definitely have a place at the table.
Easily track your servings of Nutrivore Foundational Foods!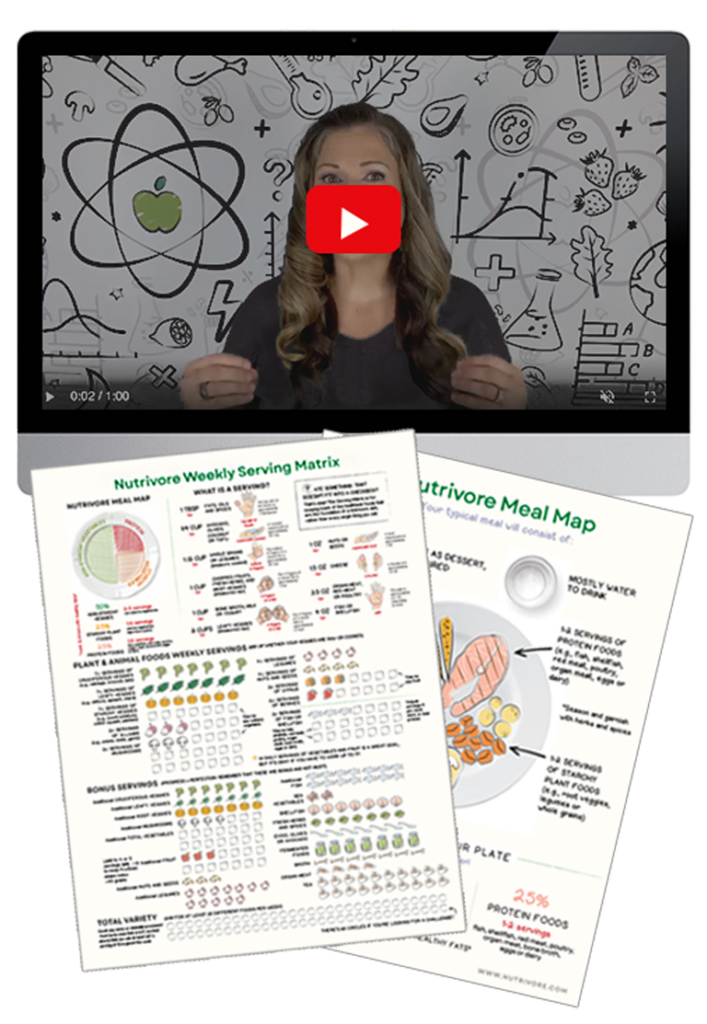 The Nutrivore Weekly Serving Matrix
The Nutrivore Weekly Serving Matrix digital resource is an easy-to-use and flexible weekly checklist designed to help you maximize nutrient-density and meet serving suggestions of Nutrivore foundational foods, all without having to weigh or measure your foods!
Includes a 1-hour video tutorial and downloadable interactive guides.
cITATIONS
Expand to see all scientific references for this article.