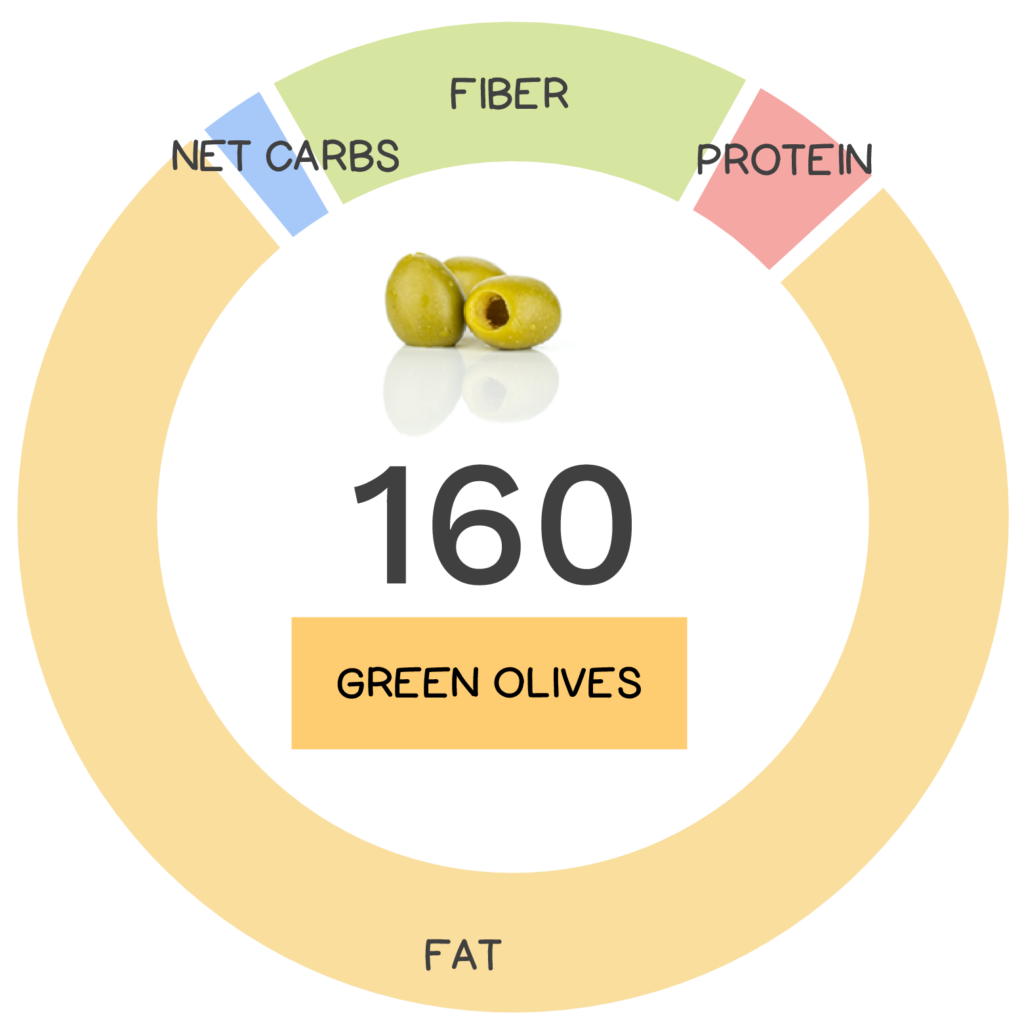 A staple of the Mediterranean cuisine, olives are one of the most extensively cultivated crops in the world! In fact, olive trees occupy more than twice the amount of land devoted to apples, bananas, or mangoes – only coconut trees and oil palms inhabit more space. As of 2005, there was a whopping 865 million olive trees world-wide! While approximately 90% of all harvested olives are turned into oil (almost "olive" them!), 10% are reserved for consumption (known as table olives). If you haven't had the pleasure of eating them this way, do yourself a favor, grab a jar and start snacking! Not only are they delicious, but they offer spectacular health benefits too.
The olive tree, Olea europaea, is native to the Mediterranean Basin, with fossil evidence indicating that it originated 20 to 40 million years ago! It was first cultivated roughly 7,000 years ago and as far back as 3,000 BC was grown commercially in Crete. In Ancient Greece, olives along with grain and grapes formed the triad of staple Greek crops, which contributed to the emergence of more complex societies. Even today, trees that are centuries old still exist – one of the oldest known trees still alive can be found in Portugal, with an estimated age of 3,350 years! Historically, olives feature prominently in various religions. Culturally, olives symbolize wisdom, fertility, power and purity, while the olive branch is often used as a symbol of abundance, glory and most notably peace, hence the common expression "to offer an olive branch." (The eagle in the Great Seal of the United States clutches an olive branch in one of its talons, indicating the power of peace). Throughout history olive branches have been offered to powerful figures and were also used to crown the winners of competitions and wars.
The olive tree is cultivated both for its unique fruit and the oil that the fruit bears. There are hundreds of cultivars, some are primarily grown for oil, others for eating and some for both. The fruit varies in color, size, shape and oil quantity and quality. Table olives are separated into three categories: green olives, semi-ripe/turning-color olives, and black/ripe olives. Raw olives are naturally very bitter (due to the presence of phenolic compounds), which is why they are typically cured using a variety of methods before they are consumed. Today, olives are cultivated all over the world but the 10 largest producing countries are all located in the Mediterranean region and produce 95% of all the world's olives!
Green olives are harvested unripe, generally contain less oil and more salt, and get their characteristic taste from a fermentation process that involves soaking in lye solution (to remove bitter polyphenols), before being cured. Common varieties include Cerignola, Gordal, Manzanilla, and Picholine.
Nutrivore Score for Green Olives – 160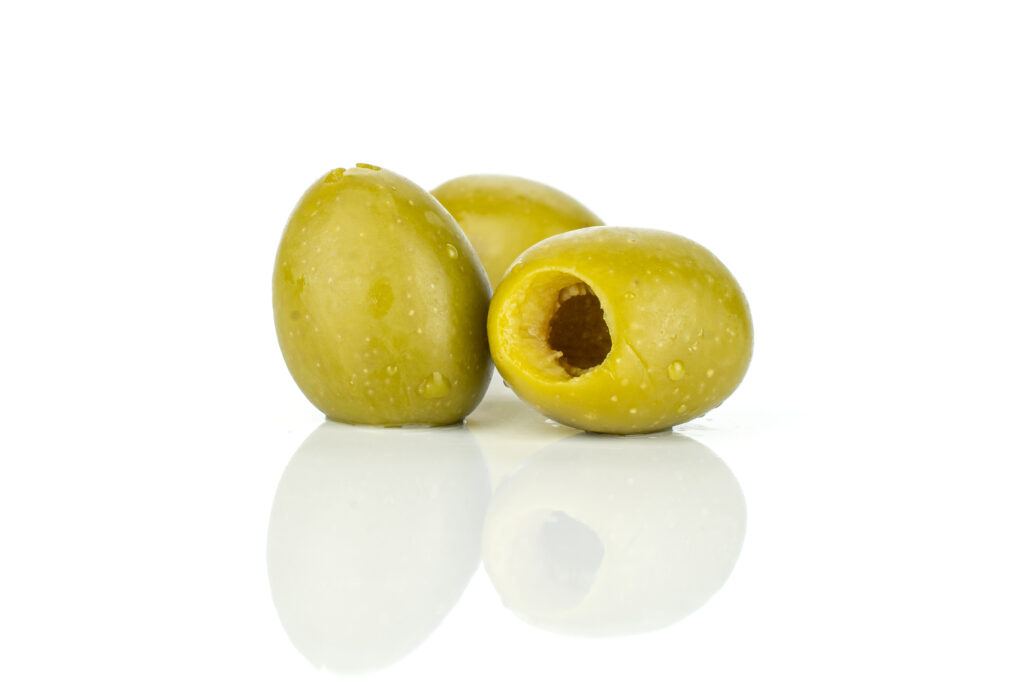 Green olives have a Nutrivore Score of 160, making them a medium nutrient-dense food! Plus, they are a low-carb food; green olives have 0.8 grams of net carbs per cup!
Per serving, green olives are an excellent source (20-50% daily value) of polyphenols; and a good source (10-20% daily value) of monounsaturated fatty acids (MUFA).
Want to Know the Top 100 Nutrivore Score Foods?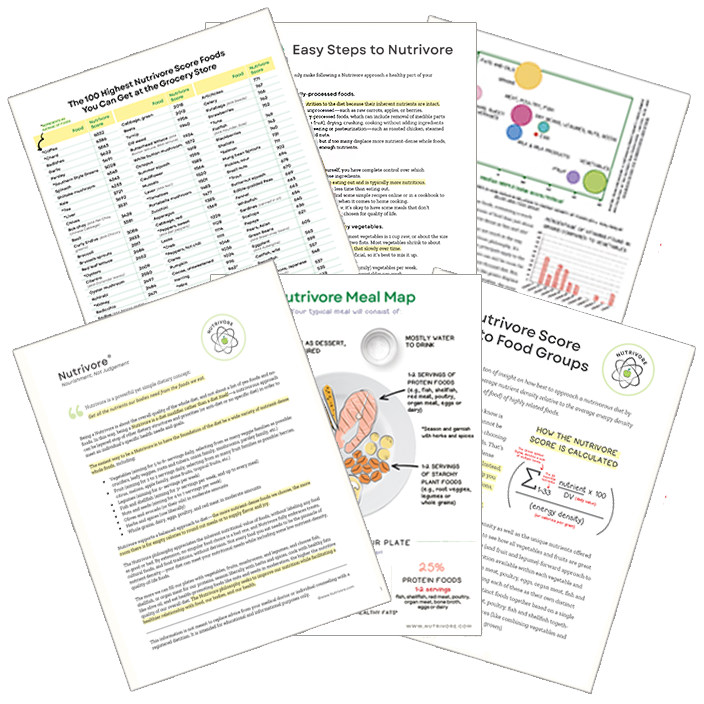 Get it Directly in Your Inbox!
The Nutrivore Newsletter is a weekly email that delivers bite-size fun facts, practical tips, recipes and resources. Sign up now and get 5 free guides directly to your inbox:
Easy Steps to Nutrivore 4-page guide
Nutrivore Foundational Foods 6-page guide
Nutrivore Score Guide to Food Groups 3-page guide
Nutrivore Meal Map
Top 100 Nutrivore Score Foods
Green Olive Nutrition Facts
One serving of green olives is standardized to 1/4 cup or about 34 grams (1.2 ounces). A typical green olive weighs 2.7 grams which means: one serving of green olives is roughly equivalent to 12 olives.
Green Olive Nutrition Facts Per Serving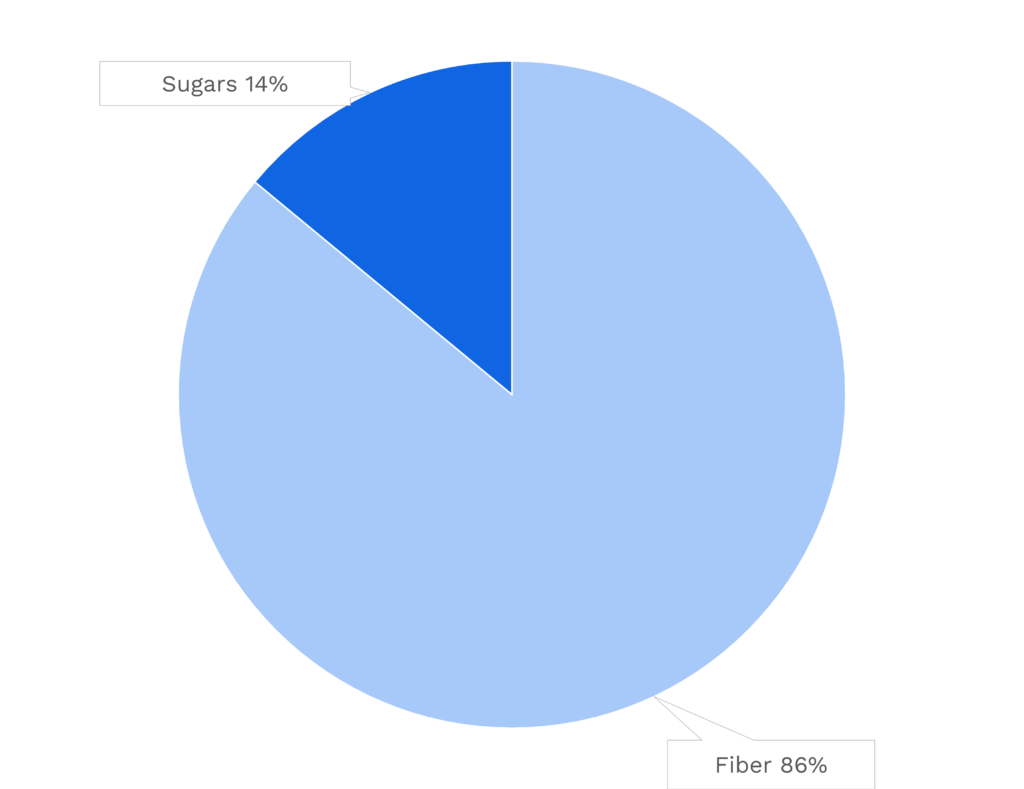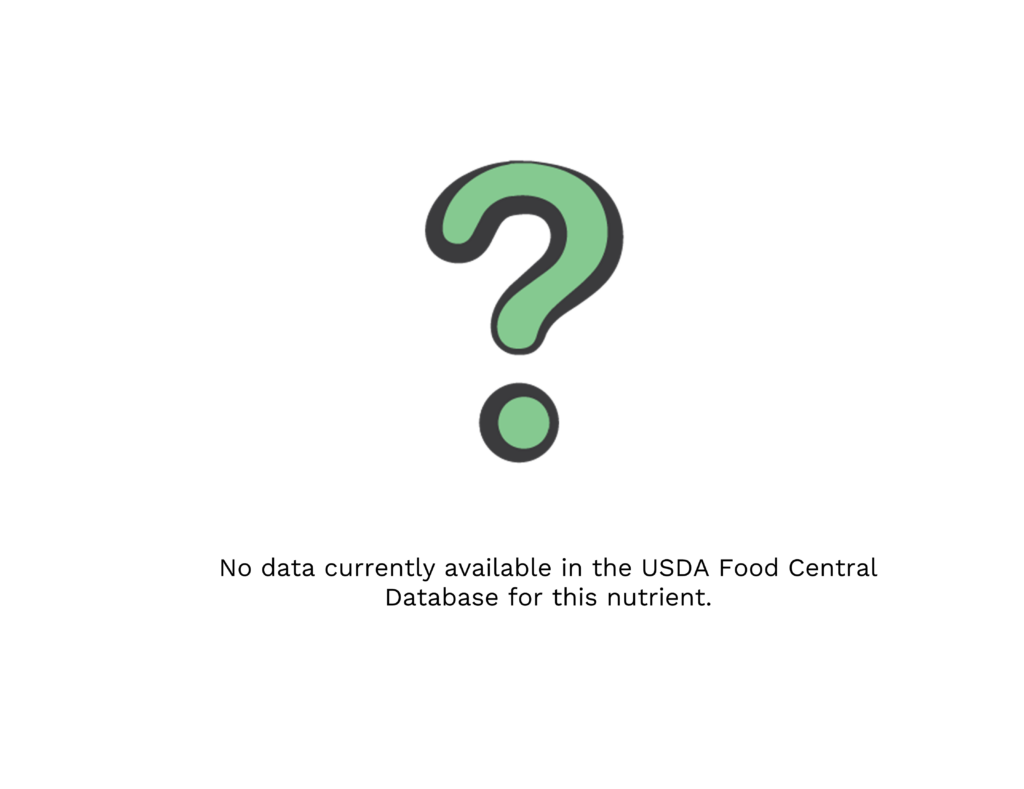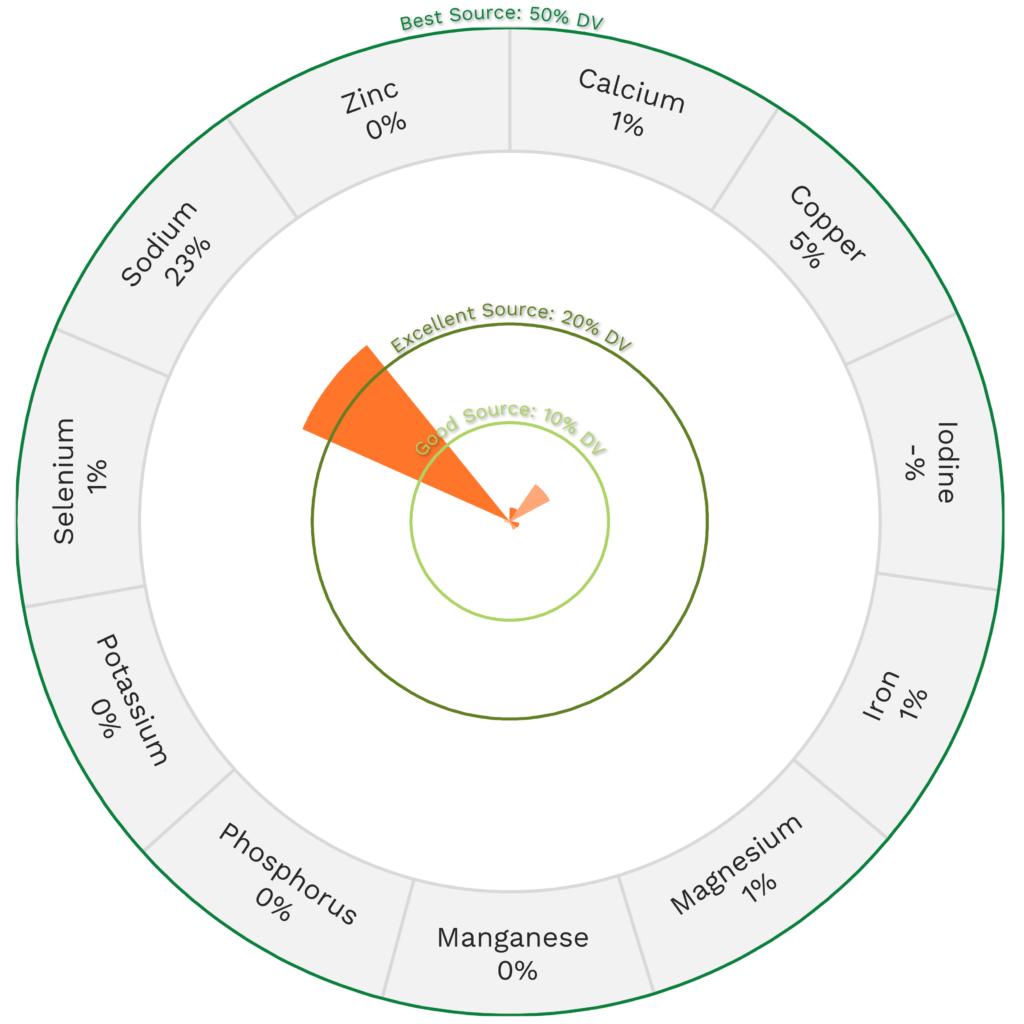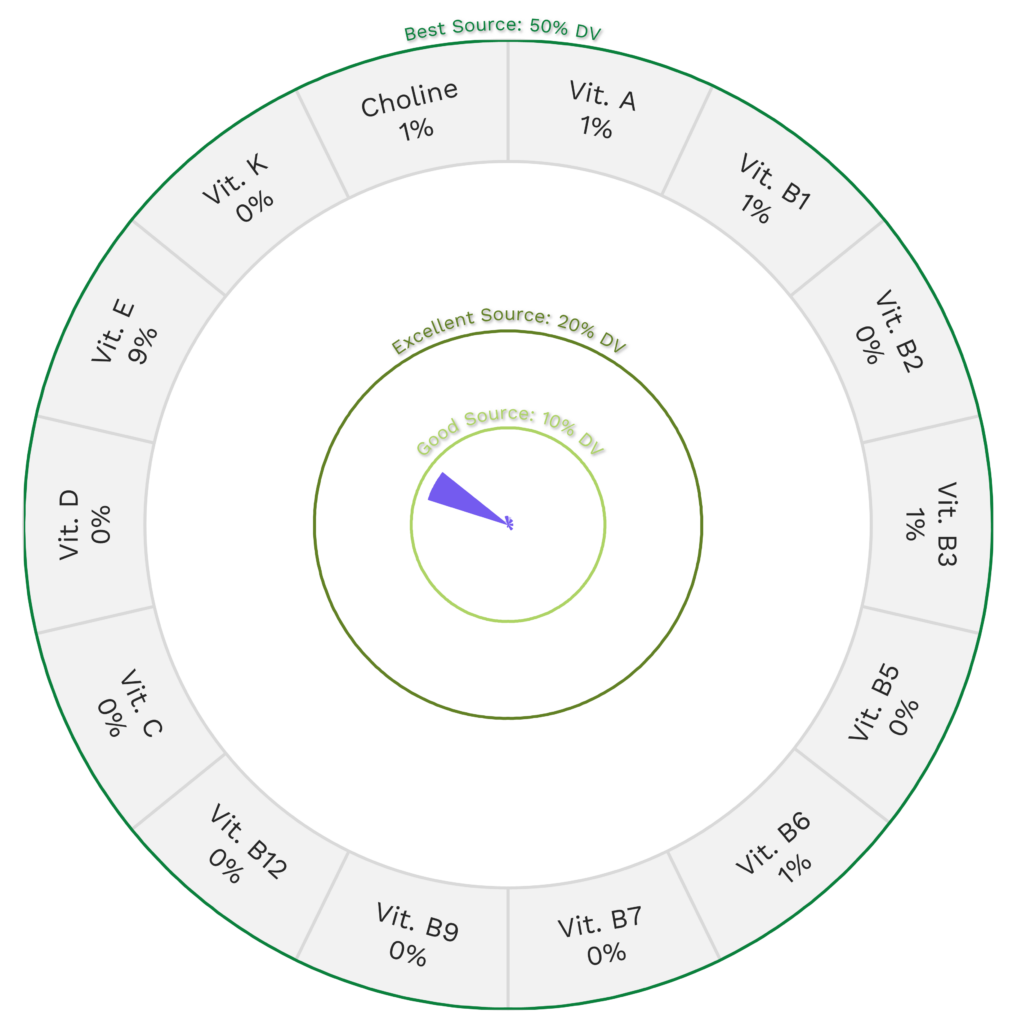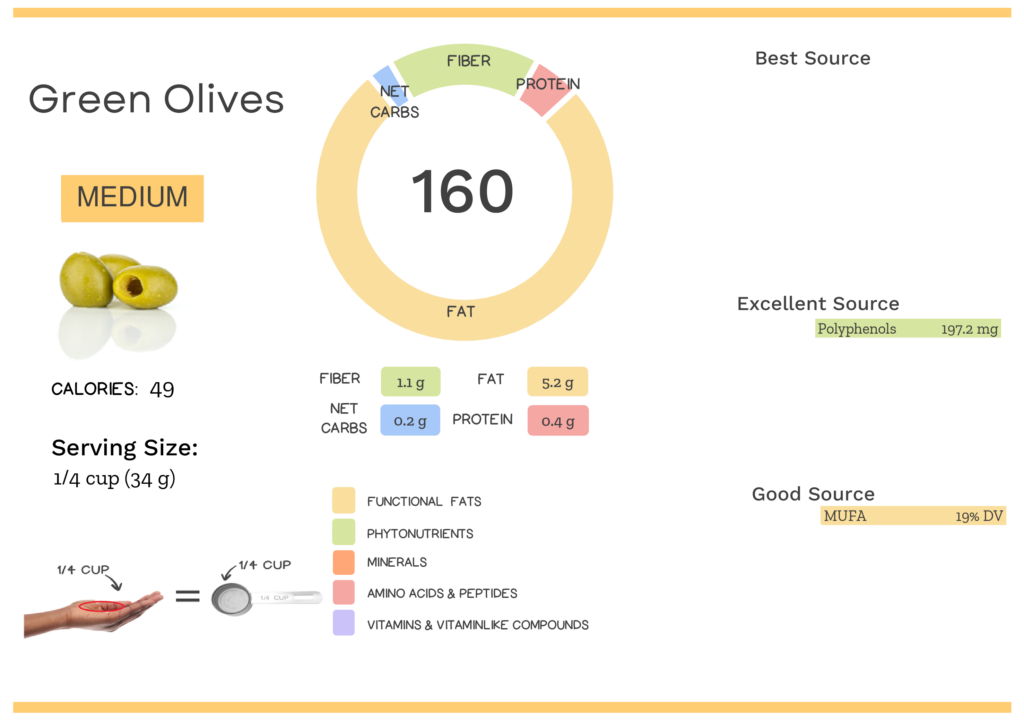 Olive Nutrition Varies With Processing
The Nutrivore Score of olives varies based on how they have been processed, with an astounding 90% of all harvested olives turned into oil and extra-virgin olive oil being the least processed form of oil.
| | NUTRIVORE SCORE |
| --- | --- |
| Green olives, pickled, canned or bottled | 160 |
| Olive oil, extra-virgin | 139 |
| Olive oil, salad or cooking (virgin) | 106 |
Olive Nutrition Varies With Variety
The Nutrivore Score of olives varies depending on variety. There are hundreds of cultivars, some are primarily grown for oil, others for eating and some for both. Overall, there are 3 categories of table olives including green olives, semi-ripe/turning-color olives, and black/ripe olives. These olives differ in color, size, shape, oil quantity, nutrient profile, and most importantly, taste! If you're not a fan of one particular olive, try another type, as green and black olives can taste quite differently – who knows, you just may end up eating "olive" them! (Hyuck)
| | NUTRIVORE SCORE |
| --- | --- |
| Black olives, ripe, canned (jumbo – super colossal) | 203 |
| Black olives, ripe, canned (small – extra large) | 164 |
| Green olives, pickled, canned or bottled | 160 |
Impressed by "olive" the nutrition in green olives? Maybe your friends will be too!
Health Benefits of Green Olive Nutrients
Let's take a closer look at all of the best and excellent source of nutrients found in a 1/4-cup serving of green olives and see how they benefit our health.
Green Olives Provide 197.2 mg of Polyphenols
Green olives are an excellent source of polyphenols, providing 197.2 mg of polyphenols per 1/4-cup serving!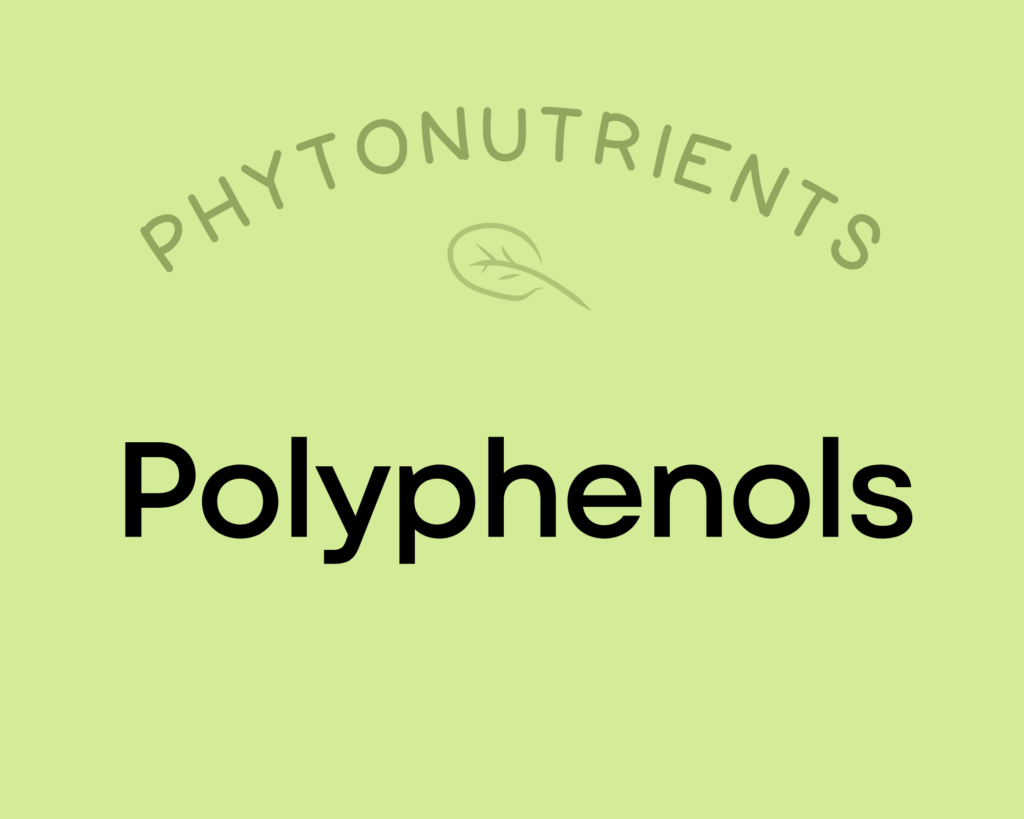 Polyphenols play a huge role in protecting against cancer, heart disease, diabetes, asthma, osteoporosis, neurodegenerative diseases, and other conditions associated with oxidative stress. In fact, a major reason foods like red wine and olive oil (as well as diets rich in both, such as the Mediterranean diet) show up as so beneficial may be due to their high polyphenol content! Along with chronic diseases, supplementing with polyphenols has been shown to protect against infections and reduce the signs of aging. Polyphenols exert their most potent effects by acting as antioxidants—preventing cellular damage by neutralizing hazardous oxygen radicals and improving cellular health as a result (which, in turn, benefits virtually every system in the body). As a result of their antioxidant properties, polyphenols also boost the immune system and protect against both chronic and acute diseases. In addition, polyphenols can help regulate enzyme function, stimulate cell receptors, modulate the functions of inflammatory cells (including T and B lymphocytes, macrophages, platelets, and natural killer cells), alter adhesion molecule expression, affect nerve cells and cardiac muscle cells, and exert antiviral effects. Learn more about polyphenols here.
Learn What Foods Are the Best Sources of Every Nutrient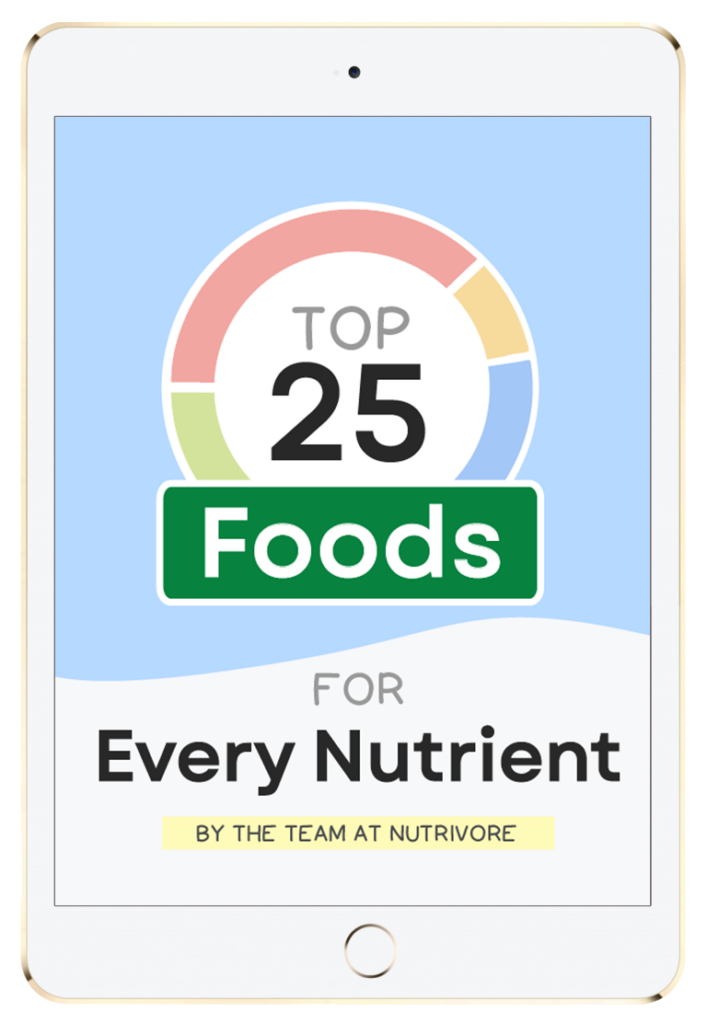 The Top 25 Foods for Every Nutrient
The Top 25 Foods for Every Nutrient e-book is a well-organized, easy-to-use guide to help you choose foods that fit your needs of 42 important nutrients while creating a balanced nutrient-dense diet.
Get two "Top 25" food lists for each nutrient, plus you'll find RDA charts for everyone, informative visuals, fun facts, serving sizes and the 43 foods that are Nutrient Super Stars!
How Much Green Olives Should We Eat Per Day?
Love them or hate them, "olive" the research on this fruit (yes, olives are technically a fruit!) indicates that olives are a healthy addition to our diet and it would be "pit-iful" not to give them a try!
Fatty fruit, especially olives and avocados (and their oils) are very beneficial for our health, especially reducing risk of cancer and cardiovascular disease. For example, a 2022 study showed that just 7 grams of olive oil daily reduces all-cause mortality by 19% compared to rarely consuming olive oil. And another 2022 study showed that eating 2 or more servings of avocado per week reduces cardiovascular disease risk by 16%. A great goal is one ore more serving of fatty fruits or their oils per day (keeping total fat intake to 20% to 35% of total calories). A serving is 1/4 cup for whole olives or avocados, or 1 tablespoon for their oils.
Since olives go through a fermentation process in order to be edible (raw olives are too bitter to eat due to containing oleuropein, which requires fermentation and acidification to remove), they also offer some of the health benefits of fermented foods.
It's always best to mix up the veggies you eat day to day (aiming for a wide variety of different vegetables and fruits throughout the week), and green olives definitely have a place at the table.
Easily track your servings of Nutrivore Foundational Foods!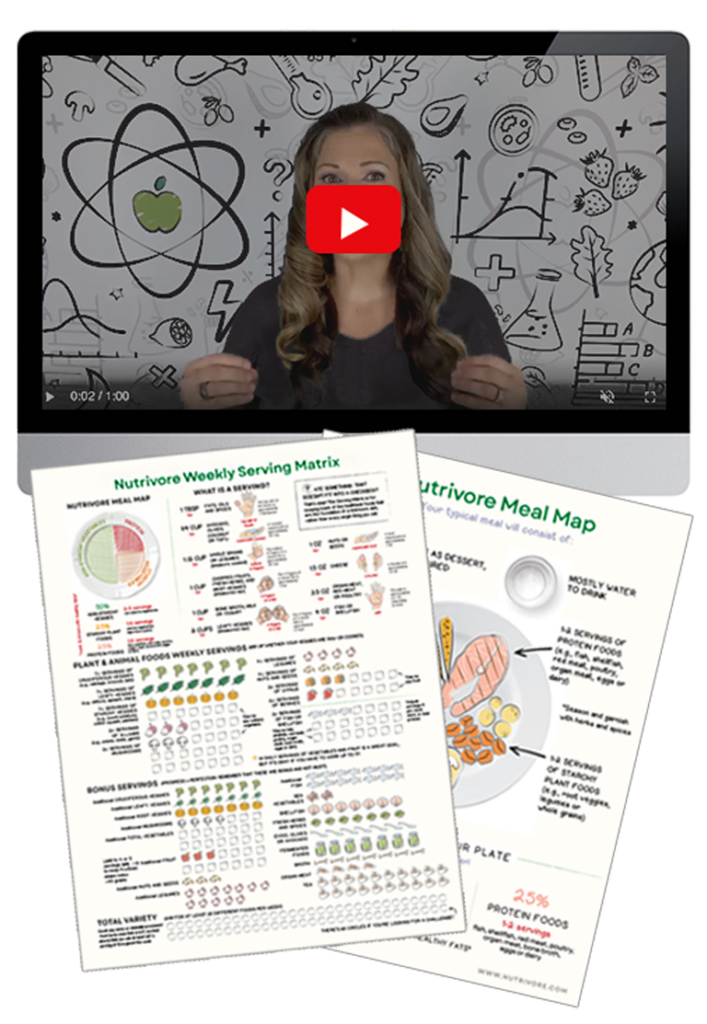 The Nutrivore Weekly Serving Matrix
The Nutrivore Weekly Serving Matrix digital resource is an easy-to-use and flexible weekly checklist designed to help you maximize nutrient-density and meet serving suggestions of Nutrivore foundational foods, all without having to weigh or measure your foods!
Includes a 1-hour video tutorial and downloadable interactive guides.
cITATIONS
Expand to see all scientific references for this article.