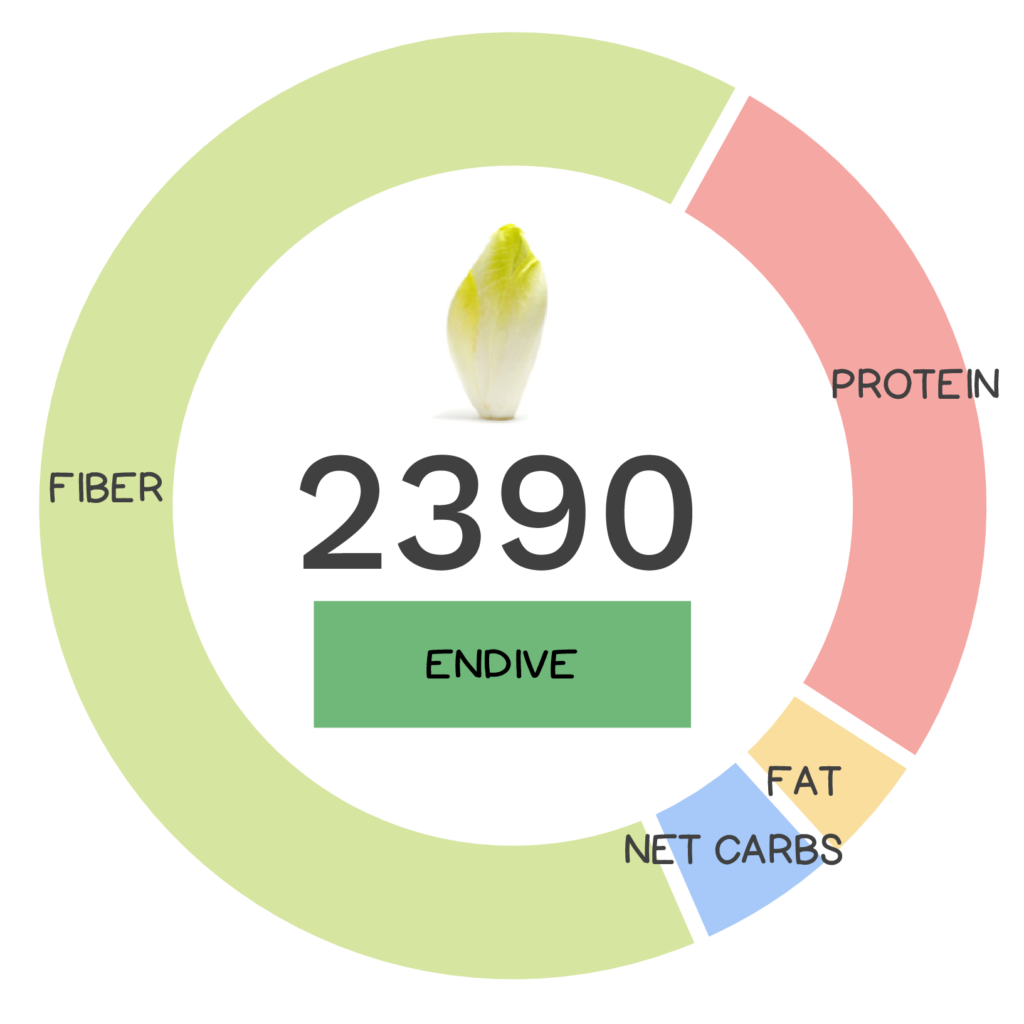 When it comes to cooking, the term 'endive' can result in some confusion as it can refer to different foods, all of which are members of the same genus! Let me see if I can clear things up for you, so you can enjoy this vegetable to its full extent. The term endive refers to leafy greens belonging to the genus Cichorium within the Asteraceae (or daisy family), one of the largest flowering plant families, consisting of over 2,500 species worldwide, including lettuce, sunflowers, artichoke, dandelion, chamomile, and chicory. Within this genus are several species, one of which is Cichorium endivia (aka true endives) which includes curly endive (also known as frisée), known for its loose heads with outer leaves that curl at the tip, and escarole (also known as broad leaved endive). Endive (aka Belgian endive) actually belongs to the species Cichorium intybus, which is also known as common chicory. Chicory is an herbaceous group of plants that also includes radicchio. Members of this family have been used in traditional medicine for thousands of years and the roots of some chicory plants are also used as a coffee substitute after roasting and grinding. To complicate matters further, depending on where you live in the world, Belgian endive may simply be known as endive or chicory or some version of those words–confusing, right? In other places, it is referred to as 'witloof' (which means white leaf). Now this is a fitting name for this vegetable with its cream-colored leaves that grow in small, tightly-packed cylindrical heads!
now available for pre-order!
Ditch diet culture and get the most nutrients from your food with the no-guilt, personalized, and exciting new science that will change how you think about food and nourishment, from New York Times bestselling author Dr. Sarah Ballantyne.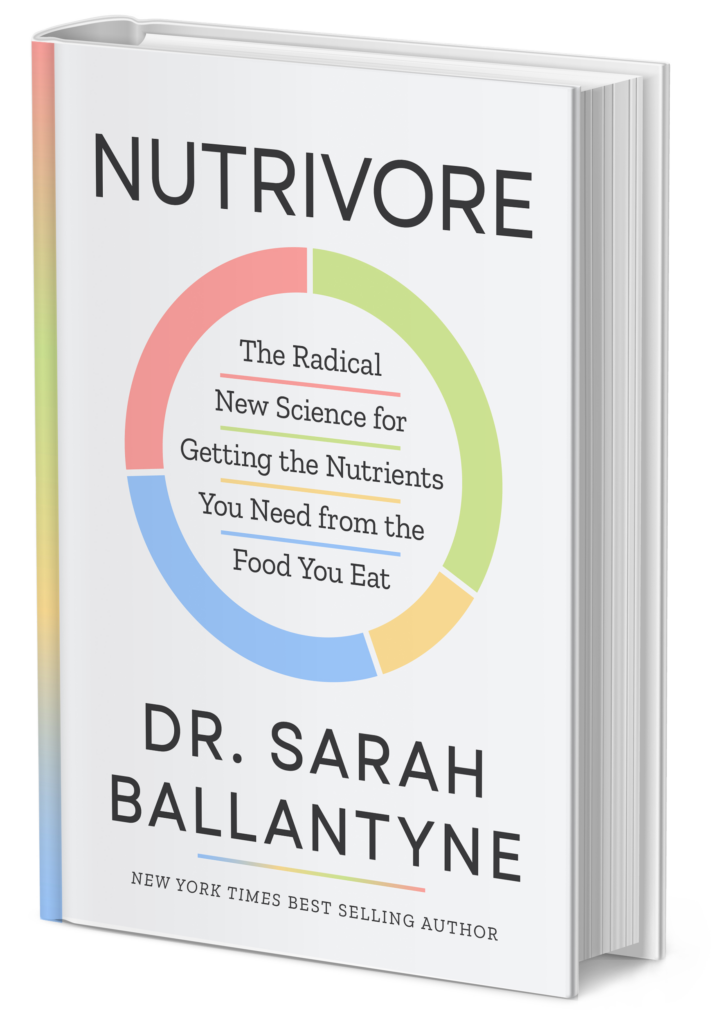 Its appearance is a reflection of the unique way in which this veggie is grown (the technique was accidentally discovered in the 1800s in, you guessed it, Belgium, hence the name!) The process for growing Belgian endives occurs in two steps. Plants are first grown outdoors in a field, where they develop roots and leafy green tops at which point, the tops are cut off, and the remaining root is dug up and moved into cold storage where it sprouts indoors in the dark, absent of sunlight, inhibiting leaves from opening up and preventing chlorophyll production – resulting in this "white leafed" veggie. It's a complicated process and is the reason why this veggie, with its crisp texture, and nutty to slightly bitter flavor, tends to be expensive but on the plus side because the second step occurs indoors, this tasty leafy "green" can be grown and enjoyed year-round! Next time you "dig" in to this delicacy as part of a salad or use it as a serving boat for a favorite food, keep in mind all the effort that went into growing this unique food!
The Best Support to Build This Important Daily Habit!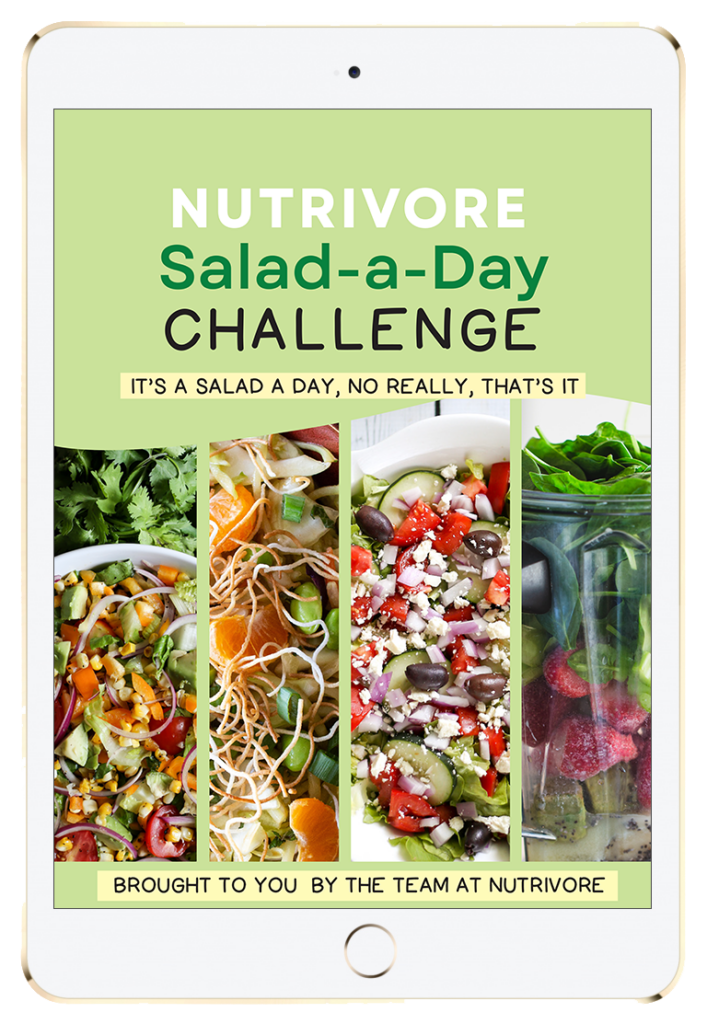 Nutrivore Salad-a-Day Challenge
The Nutrivore Salad-a-Day Challenge e-book explains all the ways a daily salad can improve your health, plus includes a collection of 10 handy visual guides and food lists, like the Nutrivore Salad Matrix.
Plus, you'll find 50+ recipes, including over 30 of our favorite salad recipes plus recipes for delicious dressings and tasty toppers.
Buy now for instant digital access.
Nutrivore Score for Endive – 2390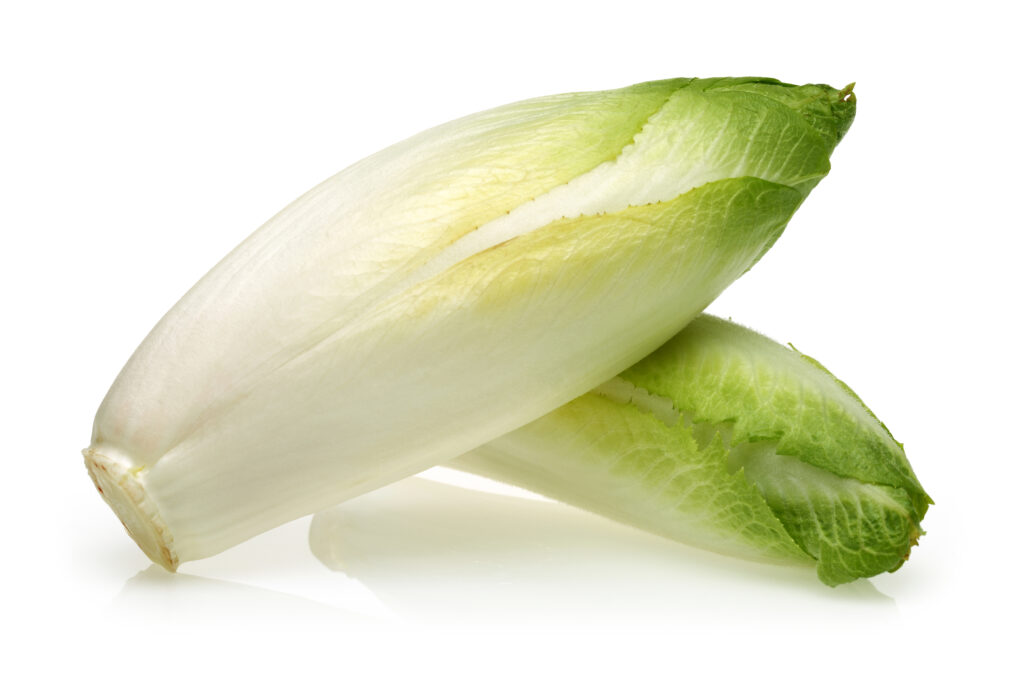 Endive has a Nutrivore Score of 2390, making it a super nutrient-dense food! Plus, it is a low-carb and low-calorie-density food; amazingly the calorie count of endive is just 8.5 calories per cup!
Per serving, endive is a best source (>50% daily value) of vitamin K; an excellent source (20-50% daily value) of vitamin B9 (folate); and is a good source (10-20% daily value) of carotenoids, copper, fiber, manganese, polyphenols, vitamin A, vitamin B5 (pantothenic acid), and vitamin B7 (biotin).
Want to Know the Top 100 Nutrivore Score Foods?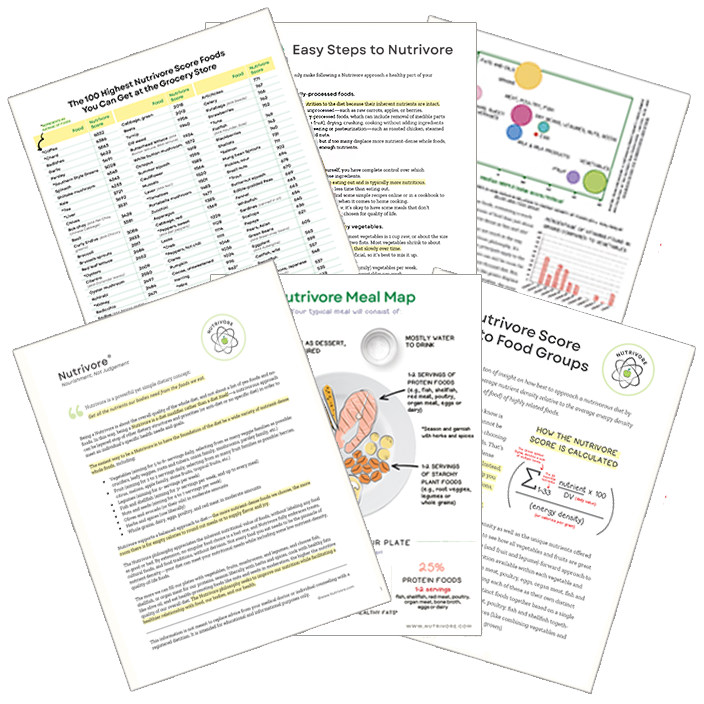 Get it Directly in Your Inbox!
The Nutrivore Newsletter is a weekly email that delivers bite-size fun facts, practical tips, recipes and resources. Sign up now and get 5 free guides directly to your inbox:
Easy Steps to Nutrivore 4-page guide
Nutrivore Foundational Foods 6-page guide
Nutrivore Score Guide to Food Groups 3-page guide
Nutrivore Meal Map
Top 100 Nutrivore Score Foods
Endive Nutrition Facts
One serving of endive is standardized to 2 cups of endive, or about 100 grams (3.5 ounces). A typical head of endive weighs 513 grams, which is equivalent to roughly 5 servings.
Endive Nutrition Facts Per Serving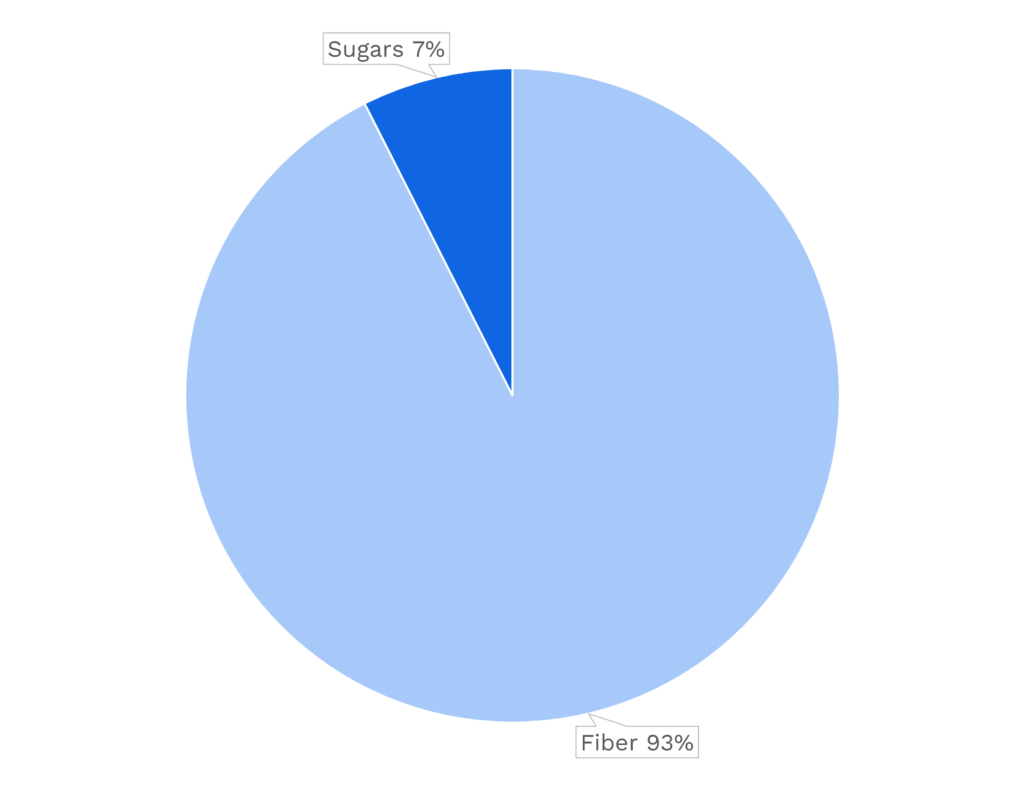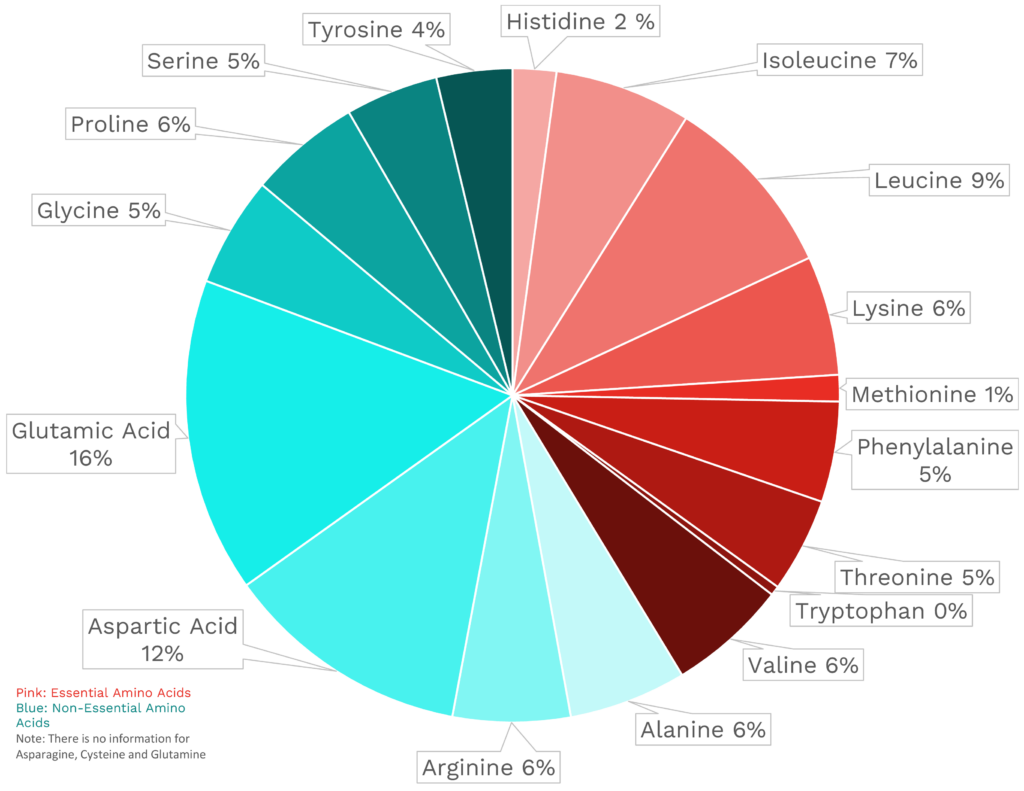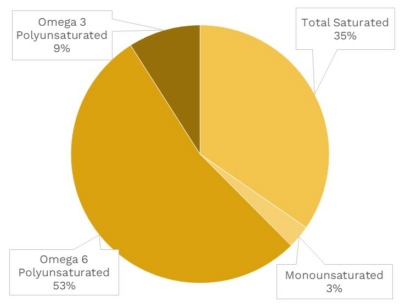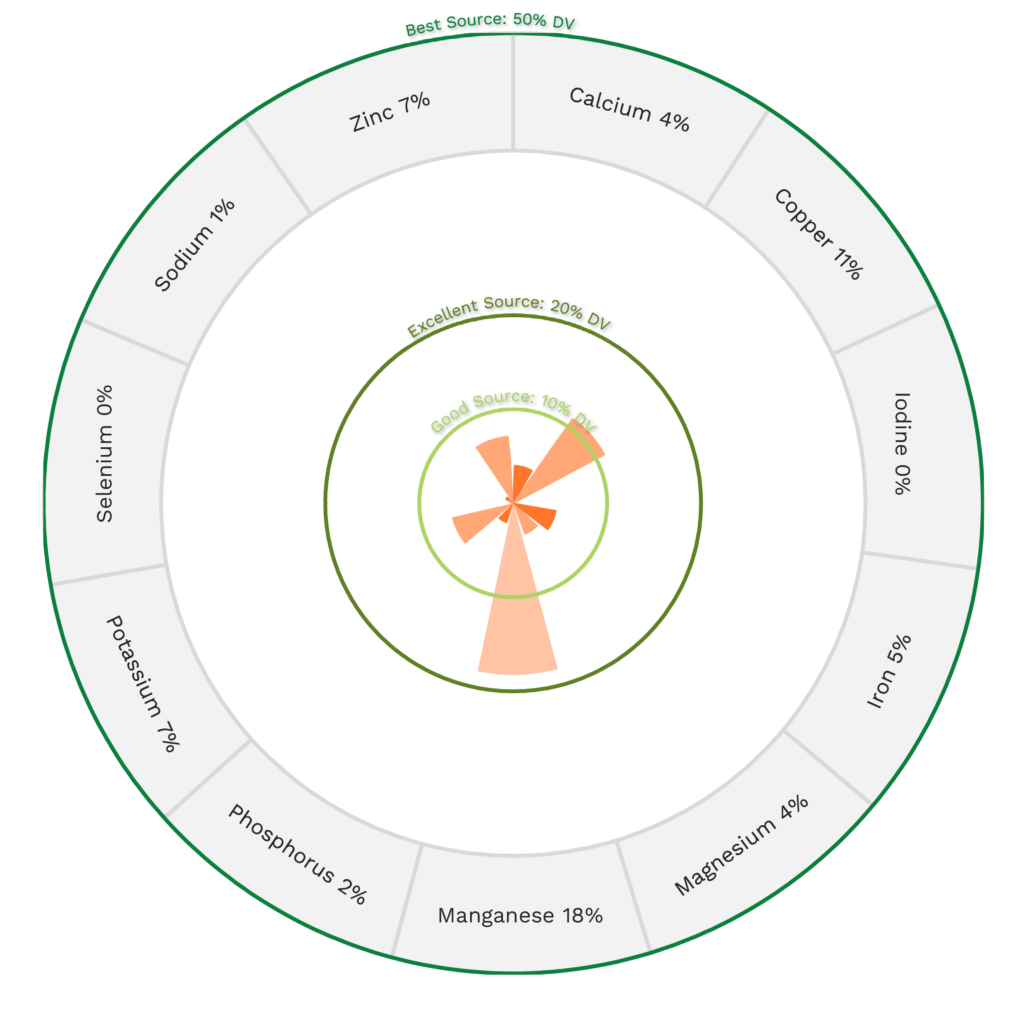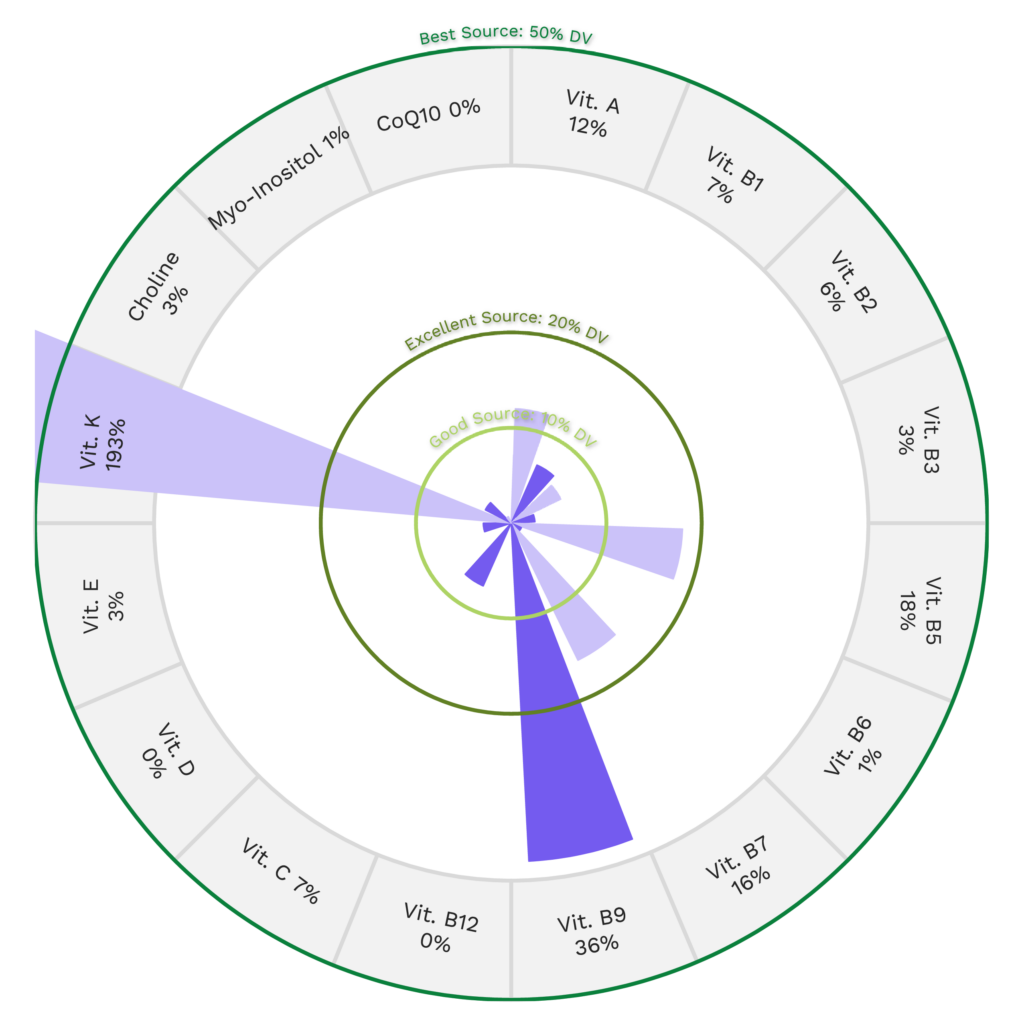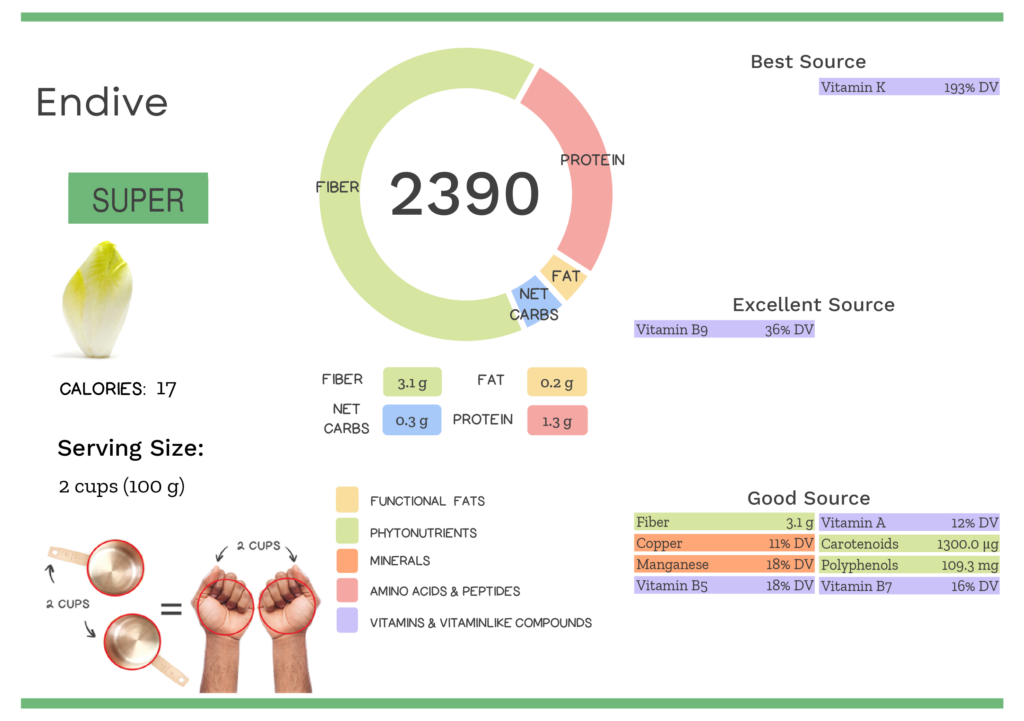 Impressed by the unbe-LEAF-able nutrition in endive? Maybe your friends will be too!
Health Benefits of Endive Nutrients
Let's take a closer look at all of the best and excellent source of nutrients found in a 2-cup serving of endive and see how they benefit our health.
Endive Provides 193% DV Vitamin K
Endive is a phenomenal source of vitamin K, providing a whopping 193% of the daily value per 2-cup serving!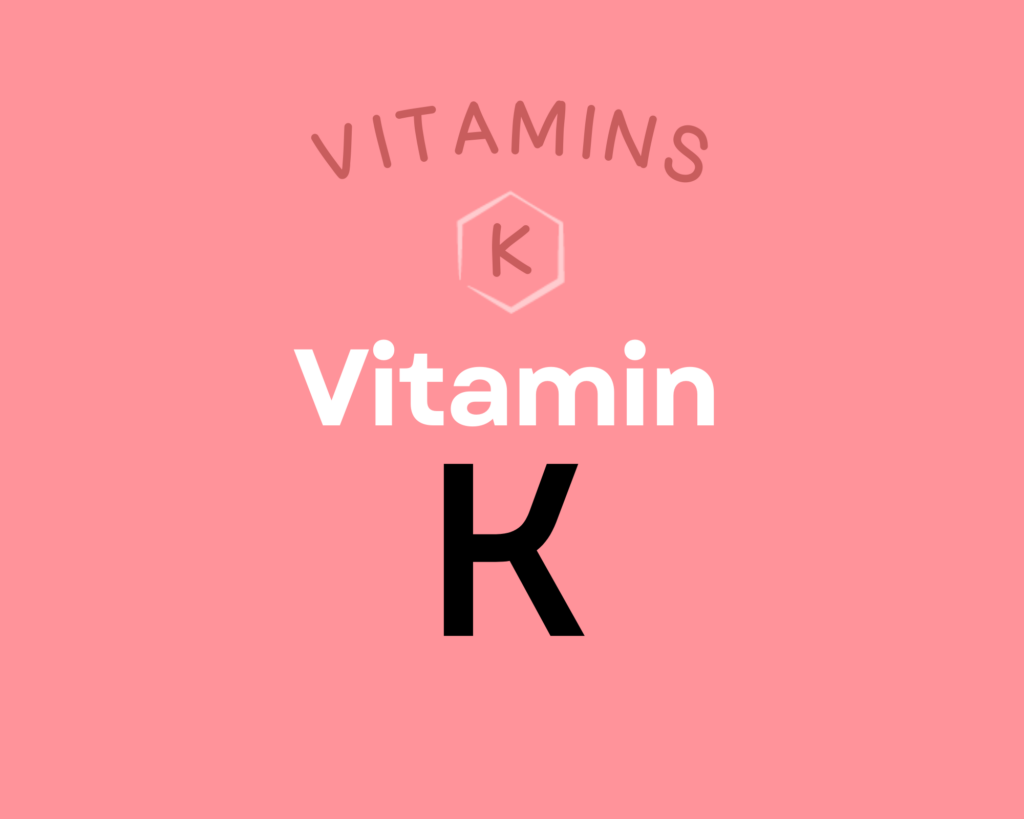 Vitamin K is actually a group of fat-soluble vitamins with a similar molecular structure, existing as K1, multiple isoforms of K2, and the synthetic form K3. This nutrient plays a vital role in coagulation, due to serving as a cofactor for proteins needed for blood clotting; it's also essential for bone metabolism, cellular function, and the prevention of soft tissue calcification. Getting enough vitamin K2 can help protect against cardiovascular disease, may improve bone mineral density and skeletal health, and may even support endocrine function and brain health; there's also some limited evidence it has anti-cancer and anti-inflammatory properties. Learn more about vitamin K here.
Endive Provides 36% DV Vitamin B9 (Folate)
Endive is also an excellent source of vitamin B9 (folate), providing 36% of the daily value per 2-cup serving.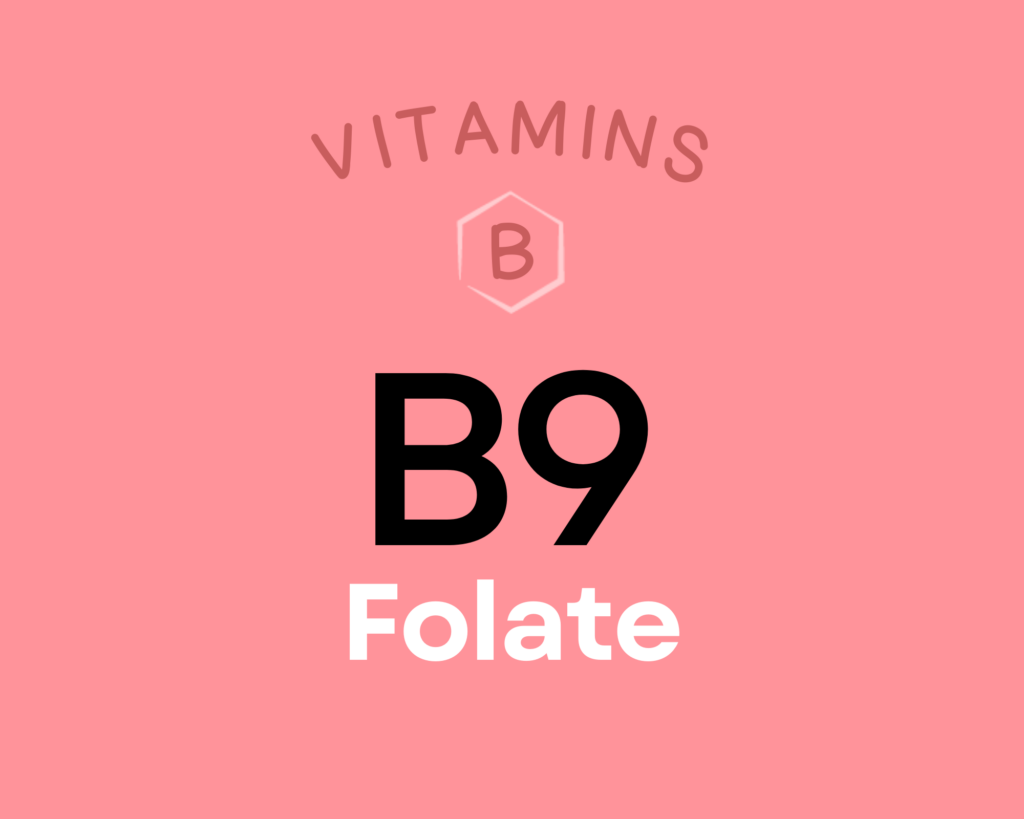 Vitamin B9 (folate) is an essential B vitamin that plays roles in blood cell production, the formation of genetic material (including DNA), and cell growth and function. It's particularly important during pregnancy, when folate demands increase due to the rapid creation of new cells and DNA. Along with helping protect against fetal development problems, folate can support cardiovascular health, potentially protect against certain cancers, and reduce the risk of cognitive and neurological disorders later in life. Learn more about vitamin B9 here.
Want to know the top 500 most nutrient-dense foods?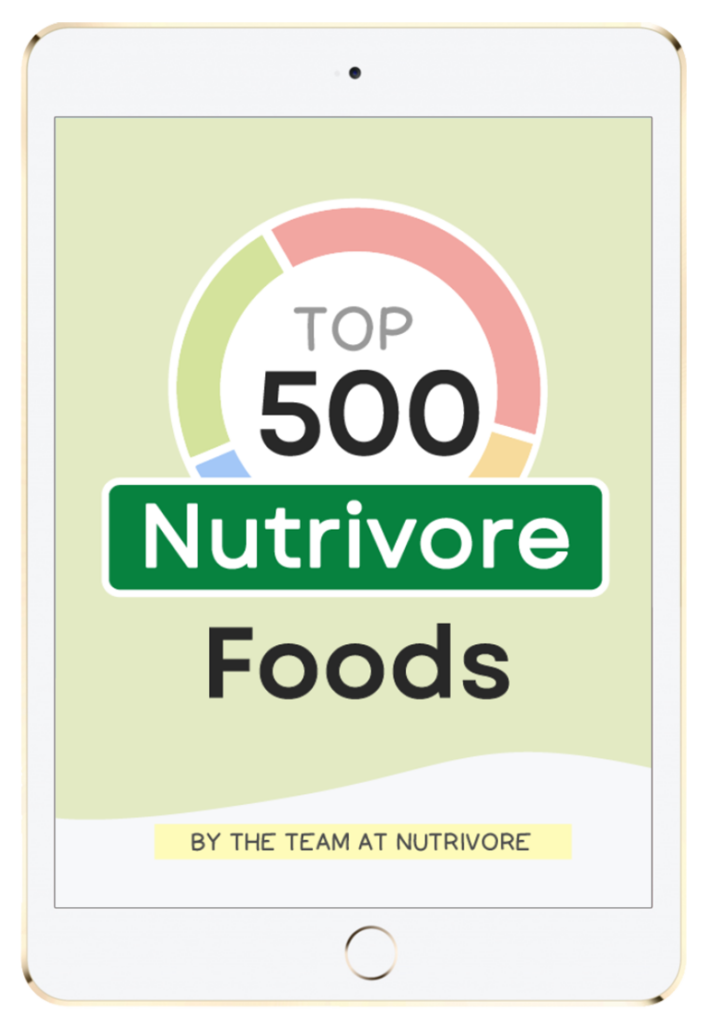 Top 500 Nutrivore Foods
The Top 500 Nutrivore Foods e-book is an amazing reference deck of the top 500 most nutrient-dense foods according to their Nutrivore Score. Think of it as the go-to resource for a super-nerd, to learn more and better understand which foods stand out, and why!
If you are looking for a quick-reference guide to help enhance your diet with nutrients, and dive into the details of your favorite foods, this book is your one-stop-shop!
Buy now for instant digital access.
How Much Endive Should We Eat Per Day?
Leafy greens may come from a variety of different taxonomic families, but they all have one thing in common – when it comes to nutritional bang for calorie buck, they are hard to beat!
Every serving of fresh, whole vegetables or fruit we eat daily reduces the risk of all-cause mortality by 5% to 8%, with the greatest risk reduction seen when we consume eight or more servings per day. In fact, consuming 800 grams of vegetables and fruits daily reduces all-cause mortality by 31% compared to eating less than 40 grams daily. A 2017 meta-analysis showed that 2.24 million deaths from cardiovascular disease, 660,000 deaths from cancer, and 7.8 million deaths from all causes could be avoided globally each year if everyone consumed 800 grams of veggies and fruits every day.
Eating vegetables and fruit in abundance lowers risk of cancer, cardiovascular disease, type 2 diabetes, obesity, chronic kidney disease, osteoporosis and bone fragility fractures (including hip fracture), cognitive impairment and dementia (including Alzheimer's disease), neurodegenerative diseases, asthma, allergies, chronic obstructive pulmonary disease, age-related macular degeneration, cataracts, glaucoma, depression, ulcerative colitis and Crohn's disease, rheumatoid arthritis, inflammatory polyarthritis, non-alcoholic fatty liver disease, acne, seborrheic dermatitis, and lowers markers of inflammation. Learn more in Importance of Vegetables and Fruit.
Covering half of your plate with a variety of vegetables (and three quarters of your plate if your starchy food is a root vegetable or winter squash) at each meal is a simple way to easily achieve the goal of 800 grams daily (about 5 to 8 servings depending on the vegetable).
Studies show that leafy greens (like endive) offer a huge range of scientifically demonstrated health benefits. For instance, for every 1/3 cup of leafy greens you eat each day you reduce the risk of type 2 diabetes by 13%. Leafy green consumption has also been associated with a 40% lower risk of death from colorectal cancer in men, a 16% reduction in cardiovascular disease and slower cognitive decline in elderly adults. Amazingly, an average of only 1.3 servings per day was associated with the equivalent of being 11 years younger in cognitive age! Taking this all into account means that one to two servings per day of leafy greens (like endive) is a great target, but there doesn't seem to be any downside to consuming way more than that!
Just remember, it's always best to mix up the veggies you eat day to day (aiming for a wide variety of different vegetables and fruits throughout the week), and endive definitely has a place at the table.
Join the FREE Nutrivore Salad-a-Day Challenge!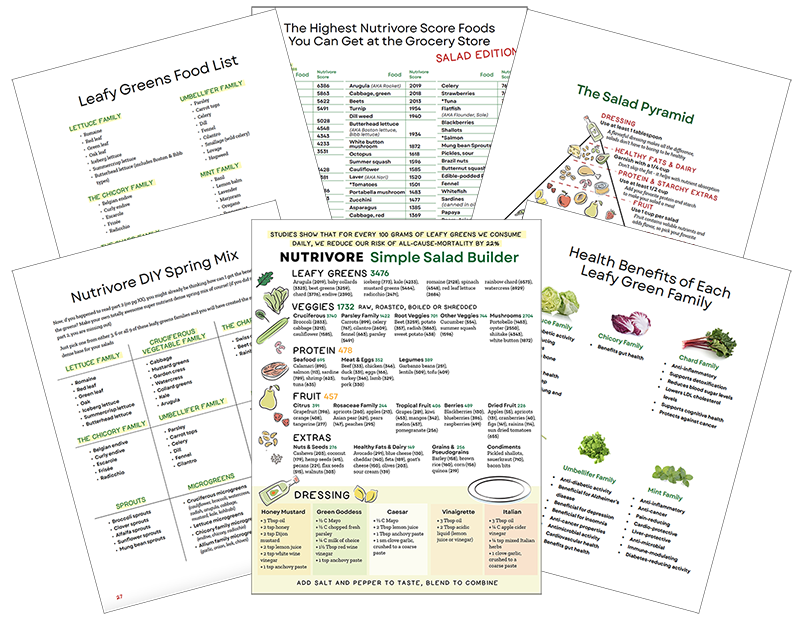 GET 6 FREE GUIDES & 12 RECIPES!
Sign up for the Nutrivore Salad-A-Day Challenge emails to get your hands on 6 easy salad recipes, 6 simple recipes for really fun salad toppers, and 6 epic 1-page downloads:
The Salad Pyramid
Leafy Greens Foods List
Highest Nutrivore Score Foods, Salad Edition!
DIY Spring Mix
Simple Salad Builder
Leafy Greens and their Specific Health Benefits
Citations
Expand to see all scientific references for this article.