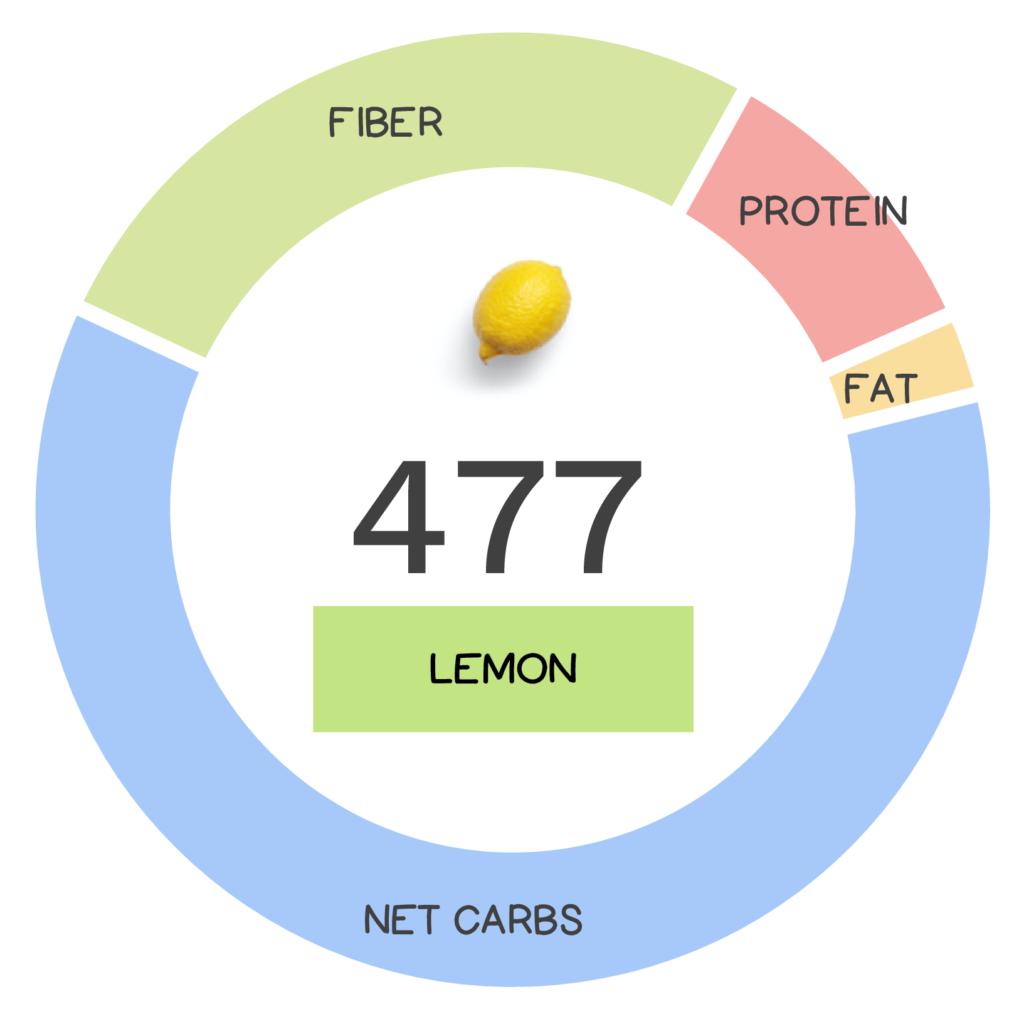 Unlike other popular citrus fruits, such as oranges, grapefruits, and tangerines, we're not likely to sink our teeth into a juicy lemon. However, this ellipsoidal fruit is a multi-tasker extraordinaire! Not only does it add a distinctive, refreshing flavor to many foods and beverages, lemons, lemon juice and lemon peels can be used in all kinds of interesting ways – as a fish marinade, meat tenderizer, culinary garnish, to prevent oxidation in other fruits, to create invisible ink or to highlight hair, but most prominently it can be used as an effective cleaning agent (even the leaves can be used for tea and to prepare cooked meats and seafood). And that's not all, lemons are incredibly healthful too! Talk about a superstar – you might say, this fruit is "simply the zest!" (Hyuck)
Despite their popularity today, lemons were once so rare that they were given to kings as gifts! Lemons (Citrus limon) are native to Asia, where they been cultivated for their sour fruit since ancient times. They were brought to Ancient Rome no later than the second century AD; however, they were not widely cultivated at that time. Lemons were introduced to the Americas by Spanish explorers, where they were mainly used for ornamental and medicinal purposes. Interestingly, a genomic study determined that the lemon is a hybrid between bitter orange and citron, and botanically they are technically a type of berry. The characteristic sour taste of lemon juice comes from its high citric acid content; for this reason, lemon juice was historically used as a preservative.
In 1747, James Lind performed one of the first controlled clinical trials recorded in medicine. While on board the HMS Salisbury, he treated men suffering from scurvy with various remedies including cider, sea-water, vinegar, vitriol, garlic paste and citrus fruit (2 oranges and one lemon daily). By the end of the week, sailors receiving citrus fruit felt well enough to help their counterparts, who were not so lucky! Even though vitamin C was not yet known at that time, his results helped address this serious illness. Based on his discovery, the Royal Navy made sure all sailors had lemon juice to drink when they were at sea for voyages longer than one month and as homage to his contributions, to this day a lemon tree adorns the official crest of the British Institute of Naval Medicine.
Everything You Need to Jump into Nutrivore TODAY!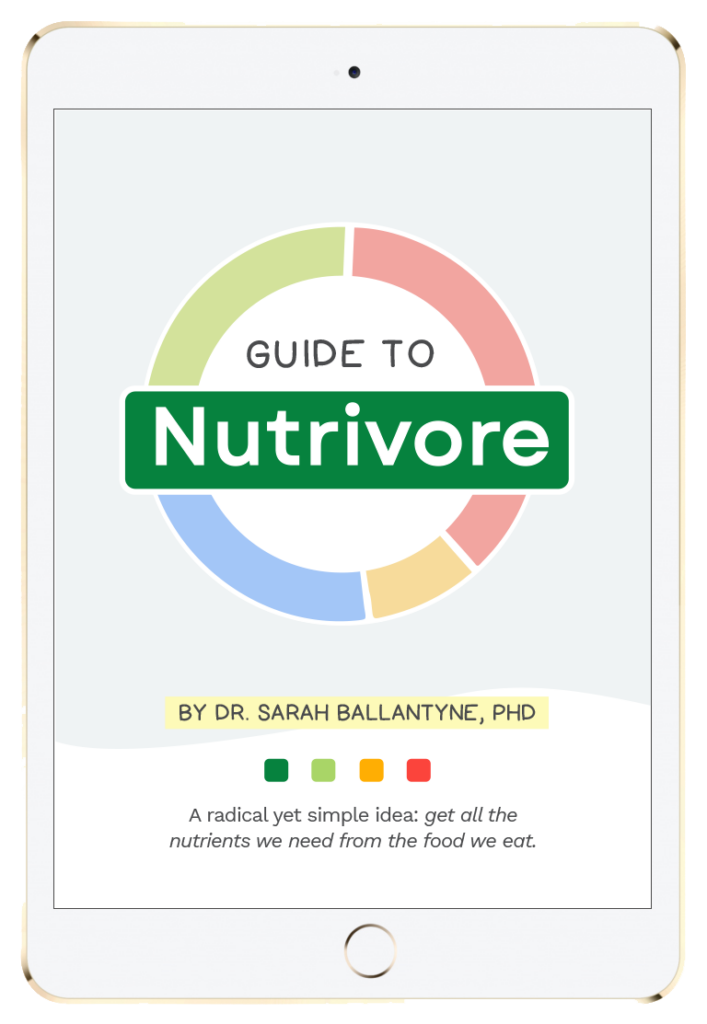 Guide to Nutrivore
The Guide to Nutrivore e-book explains why and how to eat a Nutrivore diet, introduces the Nutrivore Score, gives a comprehensive tour of the full range of essential and important nutrients!
Plus, you'll find the Top 100 Nutrivore Score Foods, analysis of food groups, practical tips to increase the nutrient density of your diet, and look-up tables for the Nutrivore Score of over 700 foods.
Nutrivore Score for Lemon – 477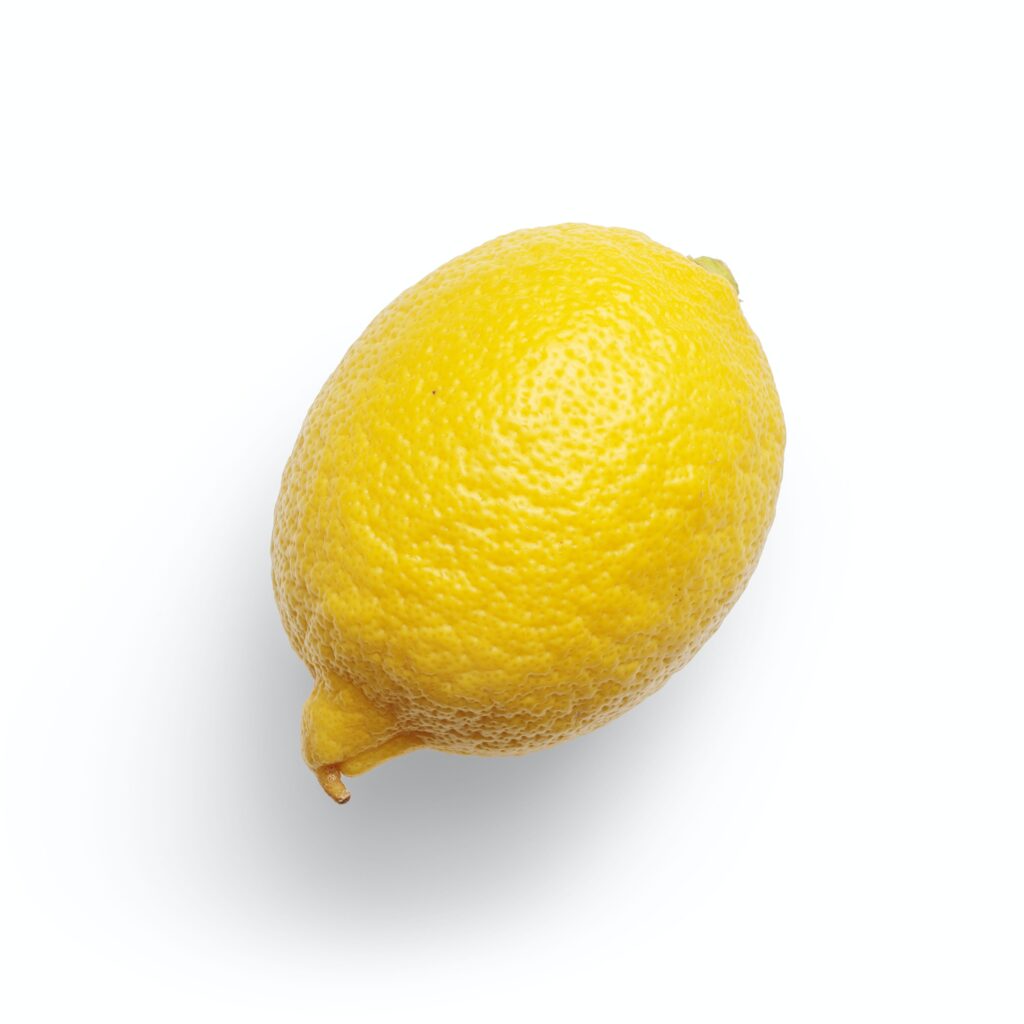 Lemon has a Nutrivore Score of 477, making it a high nutrient-dense food! Plus, it is a low-carb and low-calorie-density food; the calorie count of lemon is 61 calories per cup!
Per serving, lemon is a best source (>50% daily value) of vitamin C; an excellent source (20-50% daily value) of dietary fiber and polyphenols; and a good source (10-20% daily value) of vitamin B6 (pyridoxine).
Want to Know the Top 100 Nutrivore Score Foods?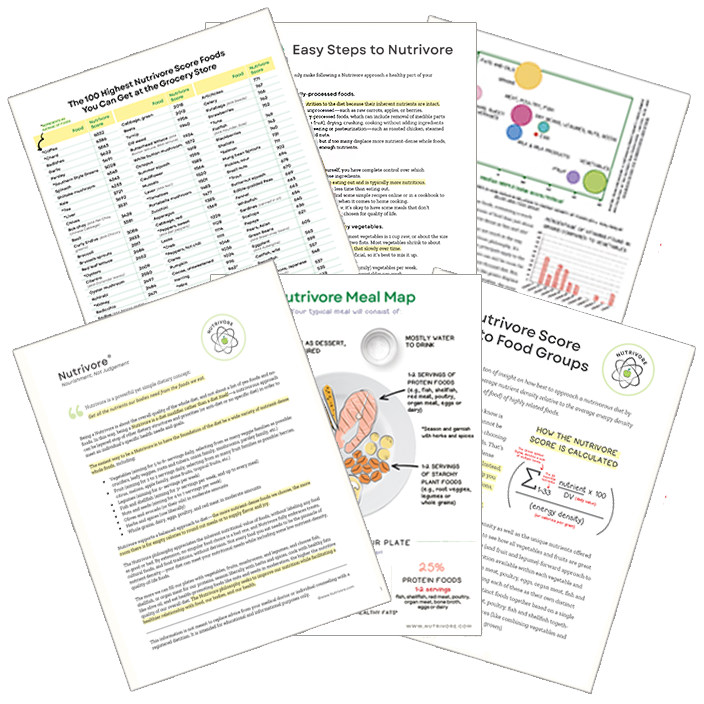 Get it Directly in Your Inbox!
The Nutrivore Newsletter is a weekly email that delivers bite-size fun facts, practical tips, recipes and resources. Sign up now and get 5 free guides directly to your inbox:
Easy Steps to Nutrivore 4-page guide
Nutrivore Foundational Foods 6-page guide
Nutrivore Score Guide to Food Groups 3-page guide
Nutrivore Meal Map
Top 100 Nutrivore Score Foods
Lemon Nutrition Facts
One serving of lemon is standardized to 1 cup, sections or about 212 grams (7.5 ounces). A typical lemon (2 3/8″ diameter) weighs 84 grams, which means: one serving of lemon is roughly equivalent to 2.5 lemons.
LEmon Nutrition Facts Per Serving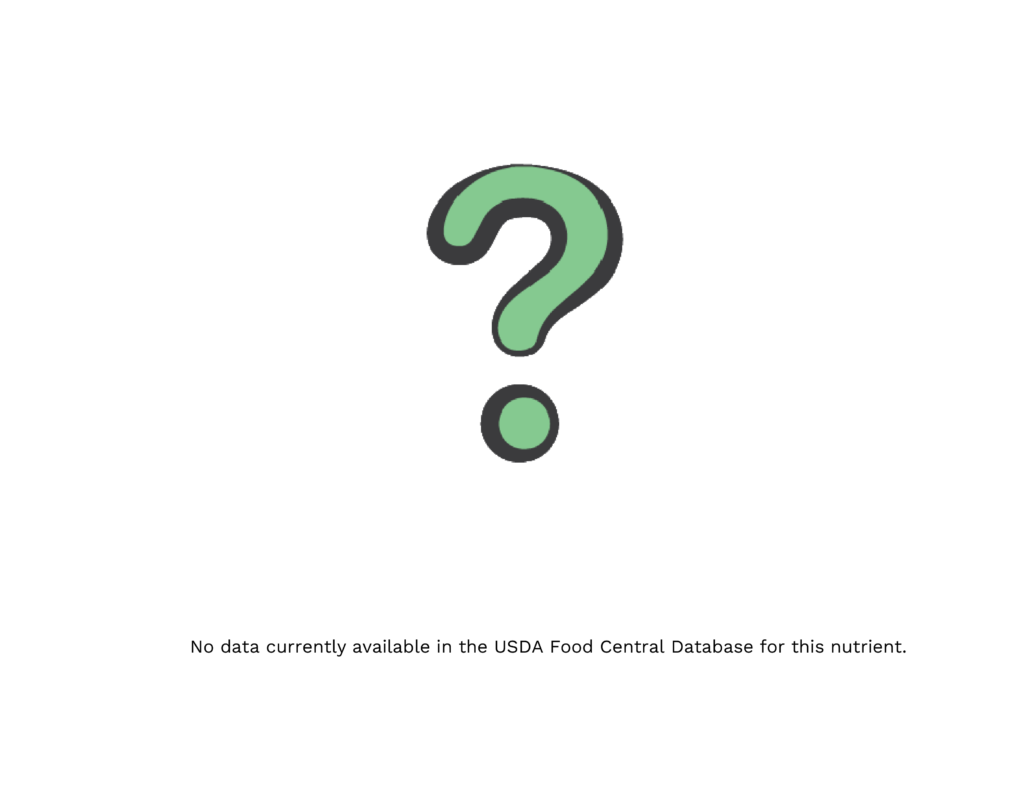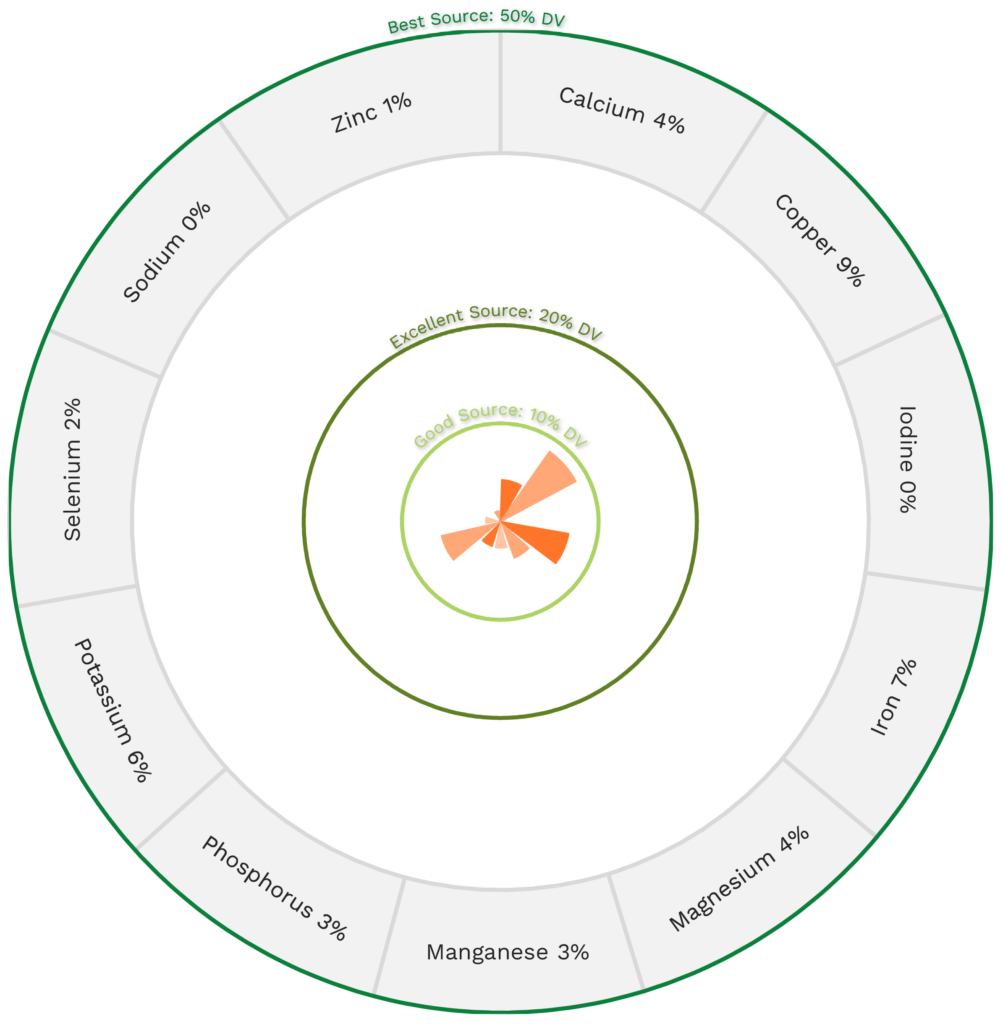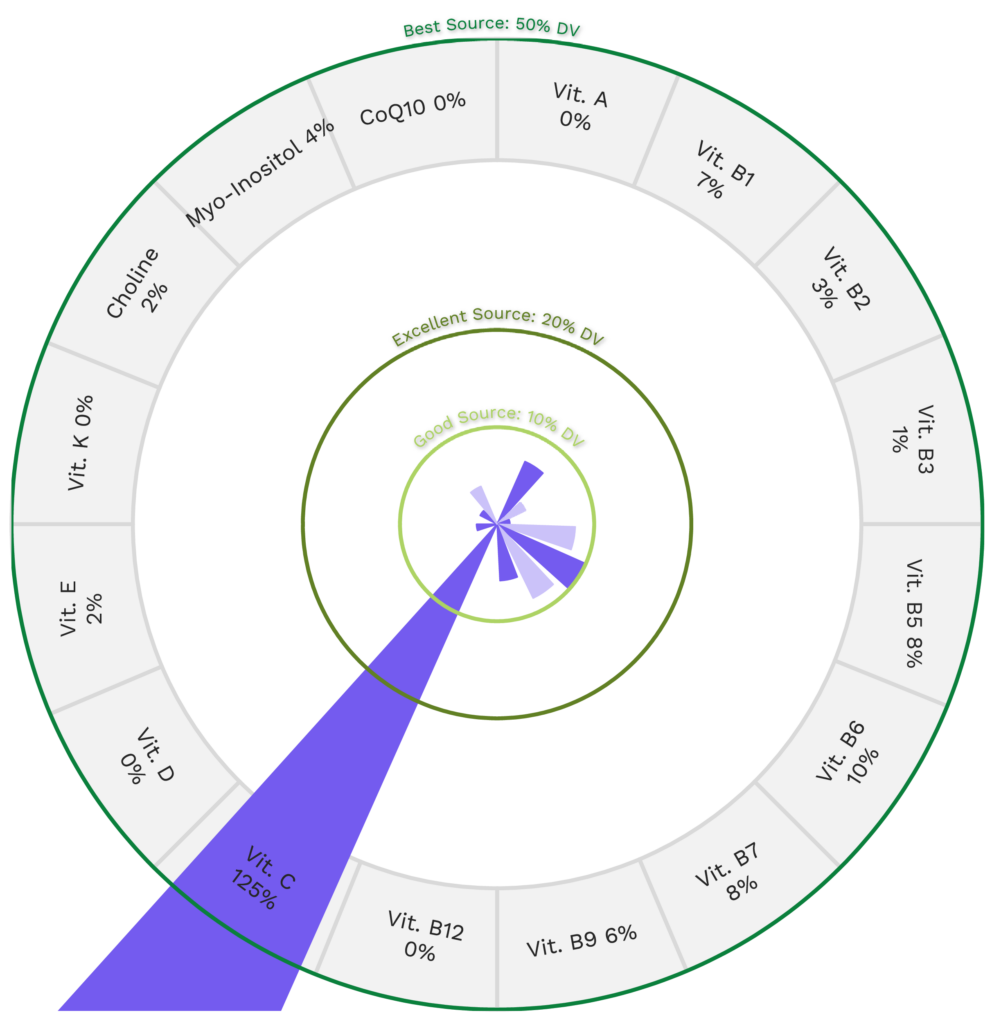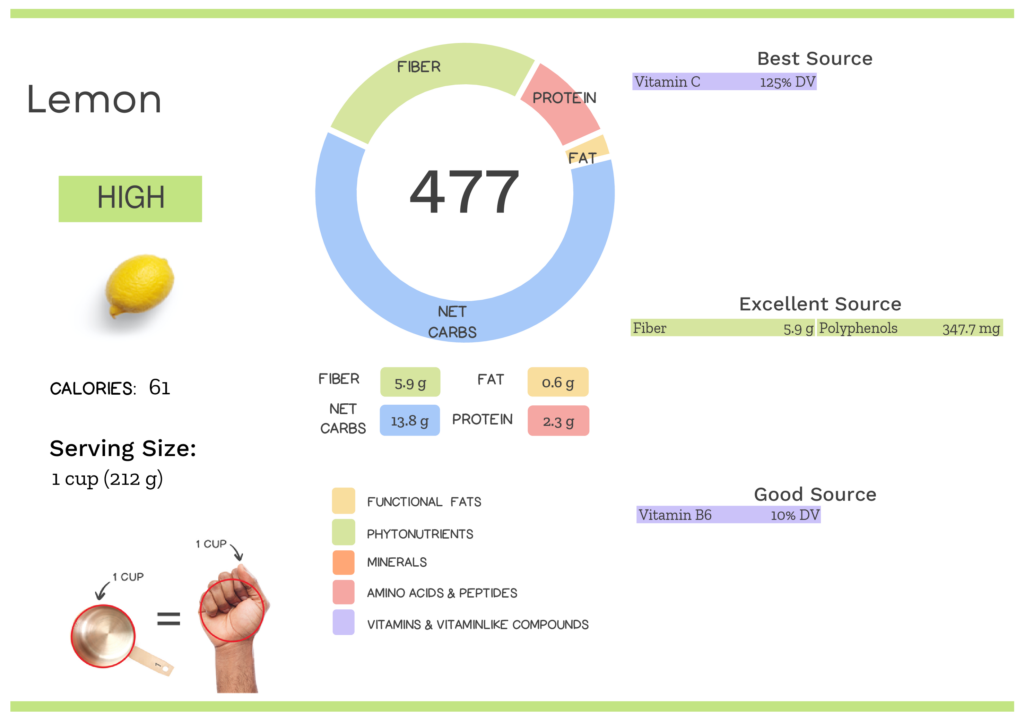 Lemon Nutrition Varies With Processing
The Nutrivore Score of lemon varies with processing, with all parts of the fruit being nutritious – including fresh lemon zest!
| | NUTRIVORE SCORE |
| --- | --- |
| Lemon, raw, without peel | 477 |
| Lemon juice, raw | 339 |
| Lemon peel, raw | 618 |
Do you think the nutrition in lemon is "simply the zest"? Maybe your friends will too!
Health Benefits of Lemon Nutrients
Let's take a closer look at all of the best and excellent source of nutrients found in a 1-cup serving of lemon and see how they benefit our health.
Lemon Provides 125% DV Vitamin C
Lemon is a fantastic source of vitamin C, providing 125% of the daily value per 1-cup serving!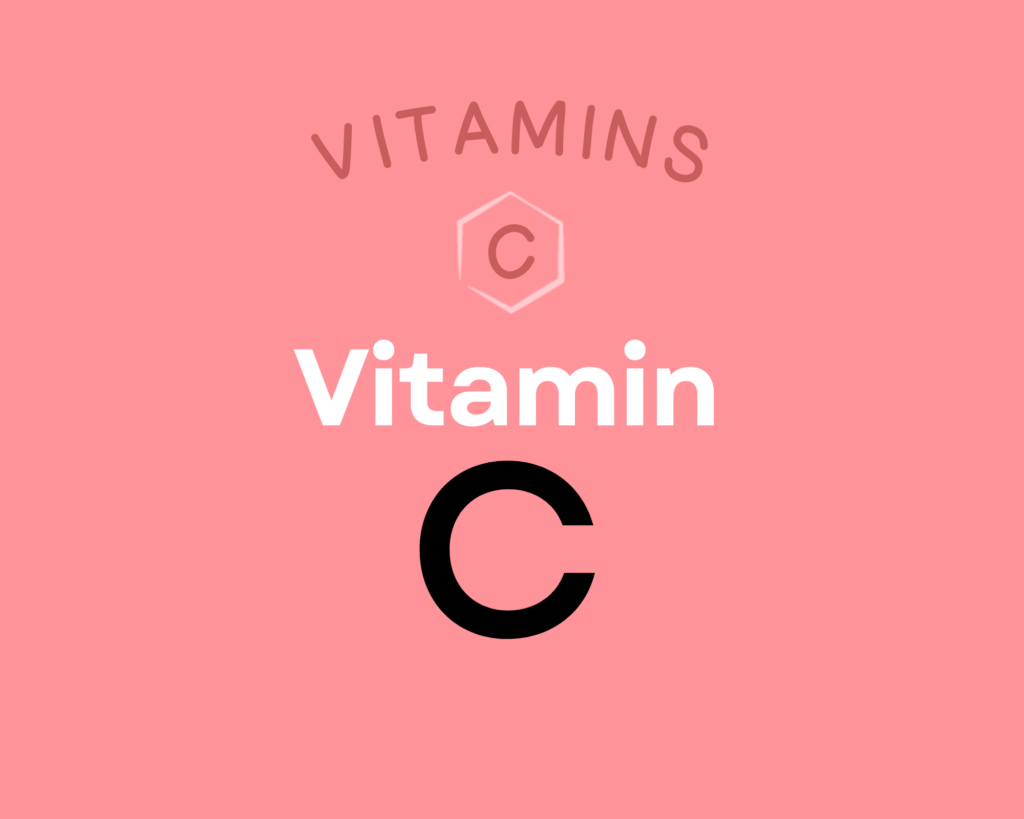 Vitamin C is a water-soluble vitamin that has powerful antioxidant properties (meaning it can help combat oxidative damage from free radicals and reactive oxygen species) and that serves as an enzyme cofactor (meaning it's needed for enzymes to do their job, for example vitamin C is necessary for collagen synthesis, which is essential for bones, joints, teeth, blood vessels, skin and eyes) and playing important roles in immune system and skin health. Higher intakes of vitamin C are linked to reduced risk of heart disease, some forms of cancer, type 2 diabetes, cataracts, age-related macular degeneration, and gout. Vitamin C can also help regulate the stress response and reduce anxiety, and there's preliminary evidence that it may also help prevent Alzheimer's disease. Learn more about vitamin C here.
Lemon Provides 347.7 mg of Polyphenols
Lemon is an excellent source of polyphenols, providing 347.7 mg of polyphenols per 1-cup serving!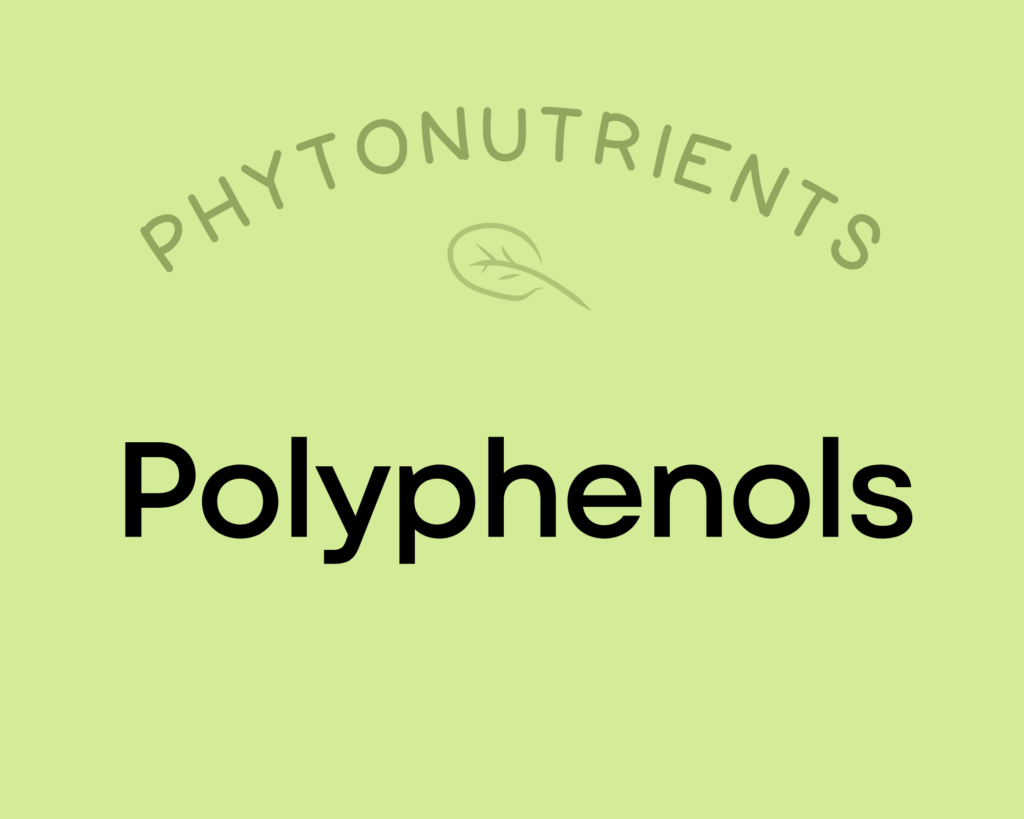 Polyphenols play a huge role in protecting against cancer, heart disease, diabetes, asthma, osteoporosis, neurodegenerative diseases, and other conditions associated with oxidative stress. In fact, a major reason foods like red wine and olive oil (as well as diets rich in both, such as the Mediterranean diet) show up as so beneficial may be due to their high polyphenol content! Along with chronic diseases, supplementing with polyphenols has been shown to protect against infections and reduce the signs of aging. Polyphenols exert their most potent effects by acting as antioxidants—preventing cellular damage by neutralizing hazardous oxygen radicals and improving cellular health as a result (which, in turn, benefits virtually every system in the body). As a result of their antioxidant properties, polyphenols also boost the immune system and protect against both chronic and acute diseases. In addition, polyphenols can help regulate enzyme function, stimulate cell receptors, modulate the functions of inflammatory cells (including T and B lymphocytes, macrophages, platelets, and natural killer cells), alter adhesion molecule expression, affect nerve cells and cardiac muscle cells, and exert antiviral effects. Learn more about polyphenols here.
Lemon Provides 5.9 g of Fiber
Lemon is also an excellent source of dietary fiber, providing 5.9 g of fiber per 1-cup serving!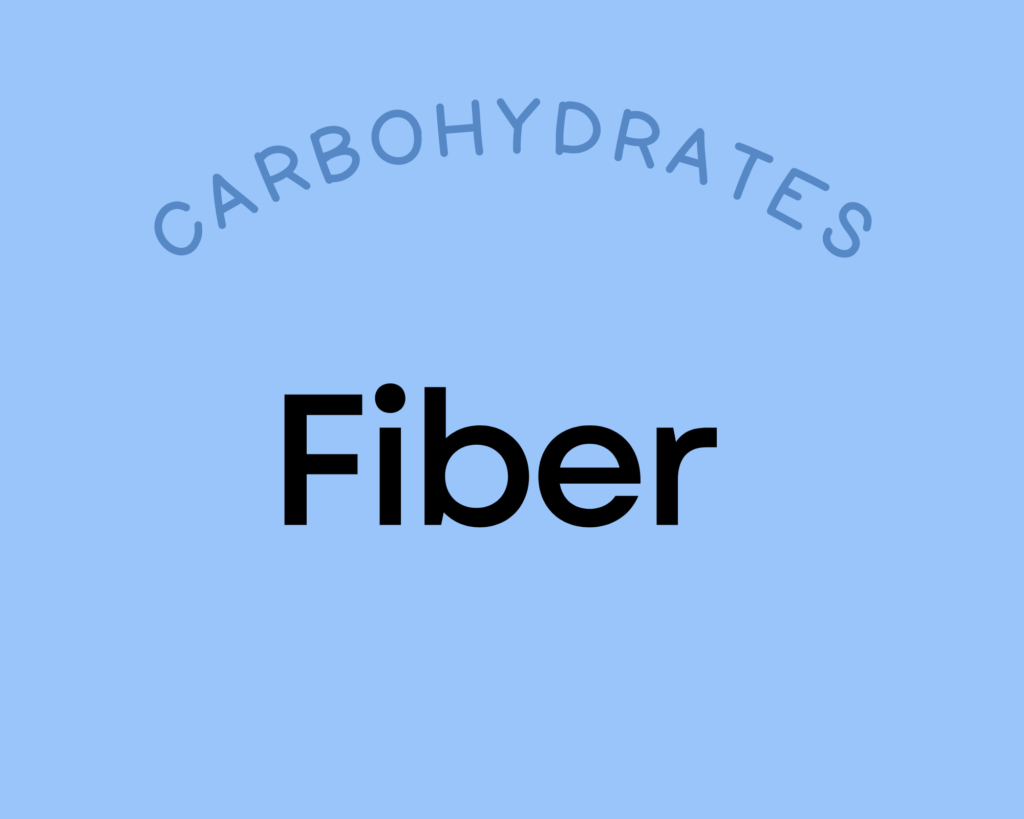 Fiber serves as substrate for the trillions of microbes that inhabit our digestive tracts, collectively referred to as the gut microbiome. Through their metabolism of fiber, these resident microbes benefit us in a whole host of ways, including aiding digestion, vitamin production, detoxification, regulation of cholesterol metabolism, providing resistance to pathogens, immune regulation, neurotransmitter regulation, regulation of gene expression, and more! In fact, every human cell is impacted by the activities of our gut microbes. A healthy gut microbial community is essential for our health. And, the converse is also true: An aberrant gut microbiome has been linked to conditions as wide-ranging as cancer, obesity, diabetes, cardiovascular disease, anxiety, depression, neurodegenerative diseases, autism, autoimmune disease, ulcers, IBD, liver disease, gout, PCOS, osteoporosis, systemic infections, allergies, asthma, and more!
Fiber has other benefits, like regulating peristalsis of the intestines (the rhythmic motion of muscles around the intestines that pushes food through the digestive tract), stimulating the release of the suppression of the hunger hormone ghrelin (so we feel more full), and slowing the absorption of simple sugars into the bloodstream to regulate blood sugar levels and avoid the excess production of insulin. Fiber also binds to various substances in the digestive tract (like hormones, bile salts, cholesterol, and toxins) and, depending on the type of fiber, can facilitate either elimination or reabsorption (for the purpose of recycling, which is an important normal function for many substances like bile salts and cholesterol), both of which can be extremely beneficial—if not essential—for human health.
The recommended dietary intake for fiber is 14 grams per 1000 kcal, which translates to 28 grams of fiber, if you eat a 2,000 calorie per day diet. However, there are many studies showing greater benefits from even higher levels of intake. Lear more about fiber here.
Learn What Foods Are the Best Sources of Every Nutrient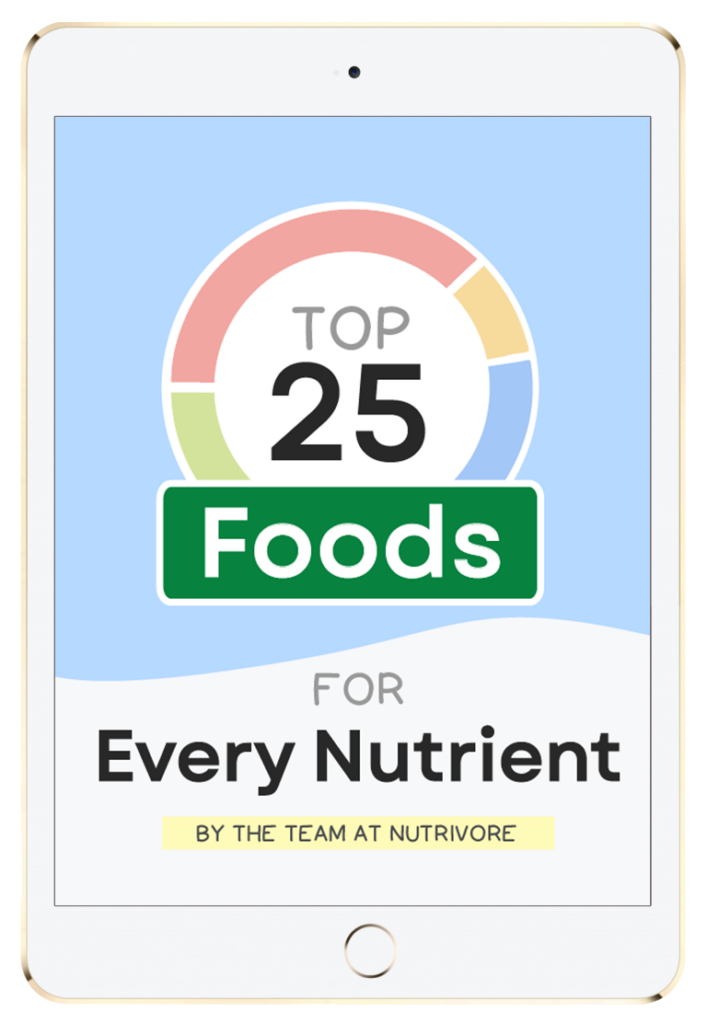 The Top 25 Foods for Every Nutrient
The Top 25 Foods for Every Nutrient e-book is a well-organized, easy-to-use guide to help you choose foods that fit your needs of 42 important nutrients while creating a balanced nutrient-dense diet.
Get two "Top 25" food lists for each nutrient, plus you'll find RDA charts for everyone, informative visuals, fun facts, serving sizes and the 43 foods that are Nutrient Super Stars!
How Much Lemon Should We Eat Per Day?
Not only are citrus fruits juicy and fragrant, their low energy density and high micronutrient and phytonutrient content means regularly including them in our diet also helps to support our overall health!
Consuming 800 grams of vegetables and fruits daily reduces all-cause mortality by 31% compared to eating less than 40 grams daily. A 2017 systemic review and meta-analysis looked at how all-cause mortality was impacted by varying intakes of 12 different food groups: whole grains and cereals, refined grains and cereals, vegetables, fruits, nuts, legumes, eggs, dairy products, fish, red meat, processed meat, and sugar-sweetened beverages. This analysis revealed non-linear relationships between how much of a particular food group we eat and how it impacts our health. While the results revealed no upper limit to the benefits of vegetable intake, the sweet spot for fruit intake was 300 grams daily. Intakes of fruit over 400 grams per day were not as beneficial as 300 grams, but the good news is that even intakes of 600 grams of fruits per day was superior to no fruit at all! This sweet spot for fruit intake translates to 2 to 3 servings of fruit daily.
Thus, a good rule of thumb is to aim for at least 500 to 600 grams of vegetables (5 to 8 servings, depending on the vegetable, and as much as you want above that) and about 300 grams of fruit (2 to 3 servings, depending on the fruit) per day. Fruit makes a convenient snack, a healthy dessert, a whimsical addition to salads, and a sophisticated flavoring agent in the form of salsas, jams, and chutneys. A serving is standardized to 1 cup chopped for raw vegetables and fruits (typically translates to 1/2 cup to 2/3 cup once cooked). Learn more in Importance of Vegetables and Fruit
Eating lemons and other citrus at least a few times per week is a great goal for overall health! Studies have shown that eating 2 or 3 servings of citrus fruits per week reduces all-cause mortality by 8% compared to eating no citrus.
It's always best to mix up the fruit and veggies you eat day to day (aiming for a wide variety of different vegetables and fruits throughout the week), and lemons definitely have a place at the table.
Easily track your servings of Nutrivore Foundational Foods!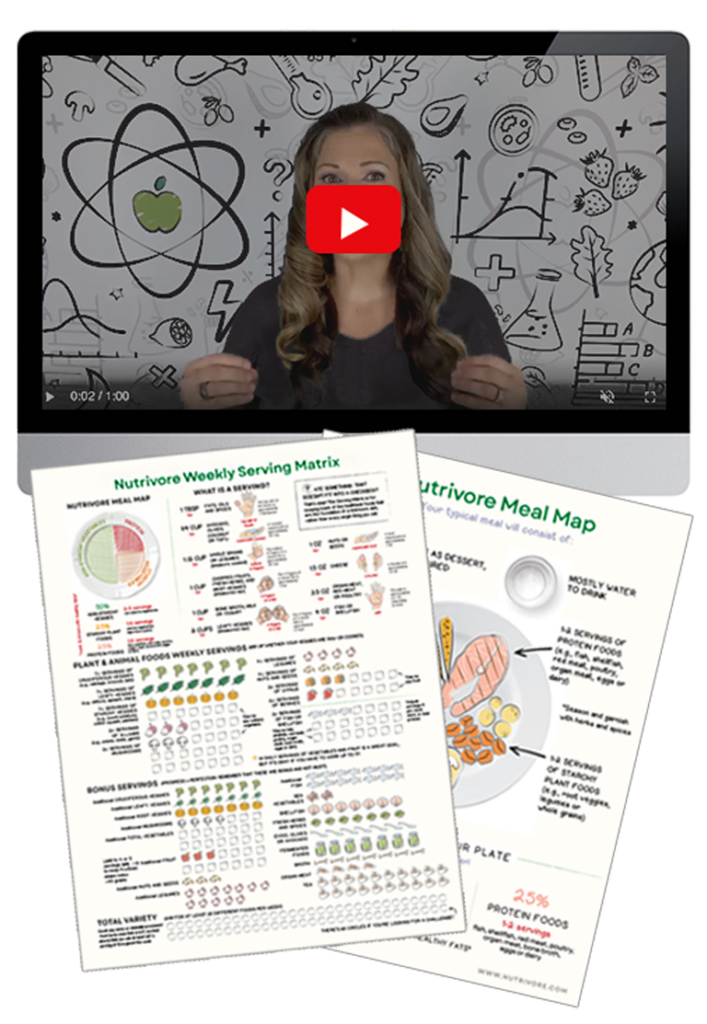 The Nutrivore Weekly Serving Matrix
The Nutrivore Weekly Serving Matrix digital resource is an easy-to-use and flexible weekly checklist designed to help you maximize nutrient-density and meet serving suggestions of Nutrivore foundational foods, all without having to weigh or measure your foods!
Includes a 1-hour video tutorial and downloadable interactive guides.
cITATIONS
Expand to see all scientific references for this article.