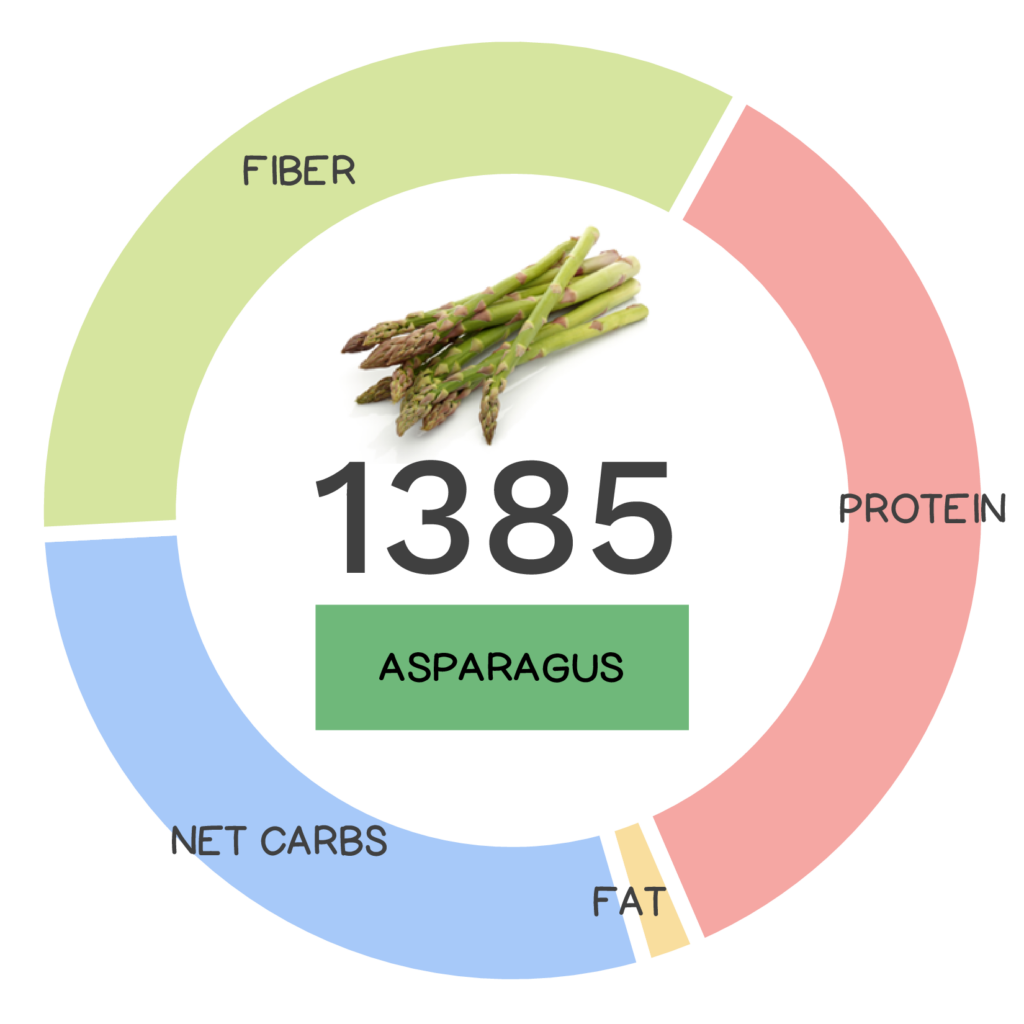 Asparagus is one of the first plants to greet us in springtime and it "stands out" above the rest when it comes to its unique flavor and unbeatable texture. One trip to the bathroom and you'll know when you've consumed this veggie! 'Asparagus pee' as it is referred to by many is that peculiar odor experienced after eating this particular veggie in part due to volatile sulfur containing compounds produced from asparagusic acid contained within this veggie. Recent studies suggest genetic differences in olfactory receptors are responsible for the ability to detect this smell. (Science is so cool!)
Asparagus (Asparagus officinalis) is native to most of Europe as well as parts of Africa and western Asia, and has been cultivated at least as far back as 3,000 BC. Historically it's been used as a beneficial herb with diuretic and aphrodisiac properties. The Greeks and Romans ate it fresh when in season, and dried the vegetable for use in winter. Later, asparagus was brought to North America by European settlers in the mid-1600s.
White asparagus is very popular in Europe and western Asia. This veggie gets its ghostly appearance due to the growing method: farmers put soil over the spears as they emerge from the ground, blocking exposure to sunlight and preventing the formation of chlorophyll—the pigment that gives asparagus its normal green color. Sometimes referred to as 'white gold,' 'edible ivory' or 'the royal vegetable' this albino version is said to be less bitter and much more tender. There are also purple varieties of asparagus too. In fact, there are more than 200 known species of asparagus, but only one—Asparagus officinalis—has been cultivated commercially for food. Due to its short growing season and high demand asparagus can command a premium price; however, in some places this veggie is grown under tunnels to extend the harvest season. Perhaps these practices can help Americans up their 'asparagus game' and consume more than the current average of 1.83 pounds per year, bringing forth a new 'age of asparagus' (Hyuck)!
Nutrivore Score for Asparagus – 1385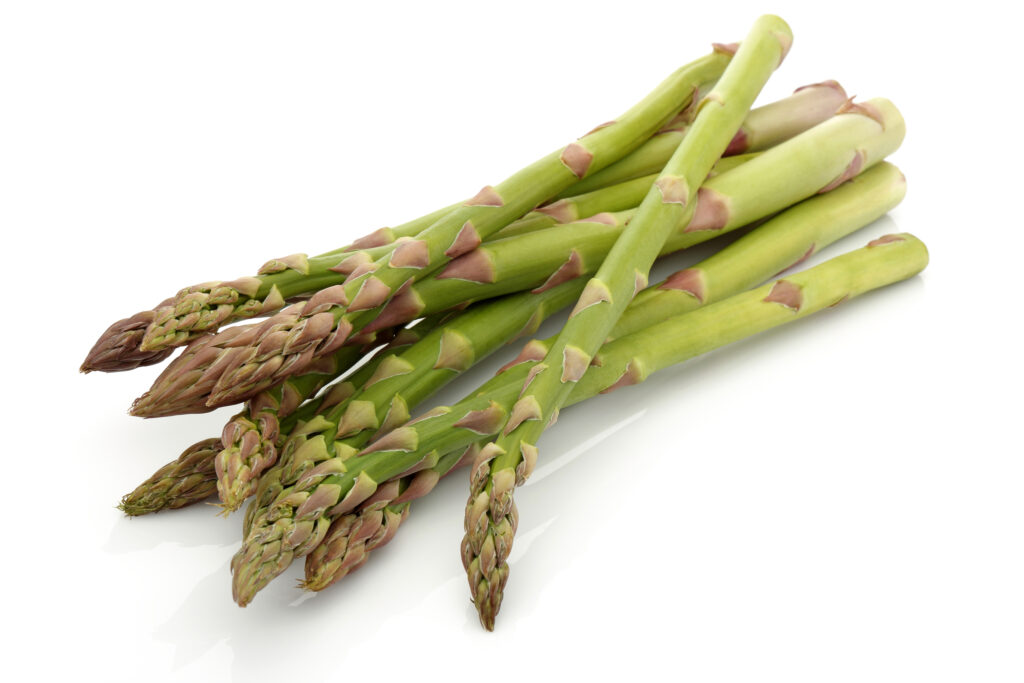 Asparagus has a Nutrivore Score of 1385, making it a super nutrient-dense food! Plus, it is a low-carb and low-calorie-density food; amazingly the calorie count of asparagus is just 27 calories per cup!
Per serving, asparagus is a best source (>50% daily value) of ergothioneine; an excellent source (20-50% daily value) of copper, polyphenols, and vitamin K; and is a good source (10-20% daily value) of carotenoids, dietary fiber, iron, vitamin B1 (thiamin), vitamin B2 (riboflavin), vitamin B7 (biotin), vitamin B9 (folate), and vitamin E.
Want to Know the Top 100 Nutrivore Score Foods?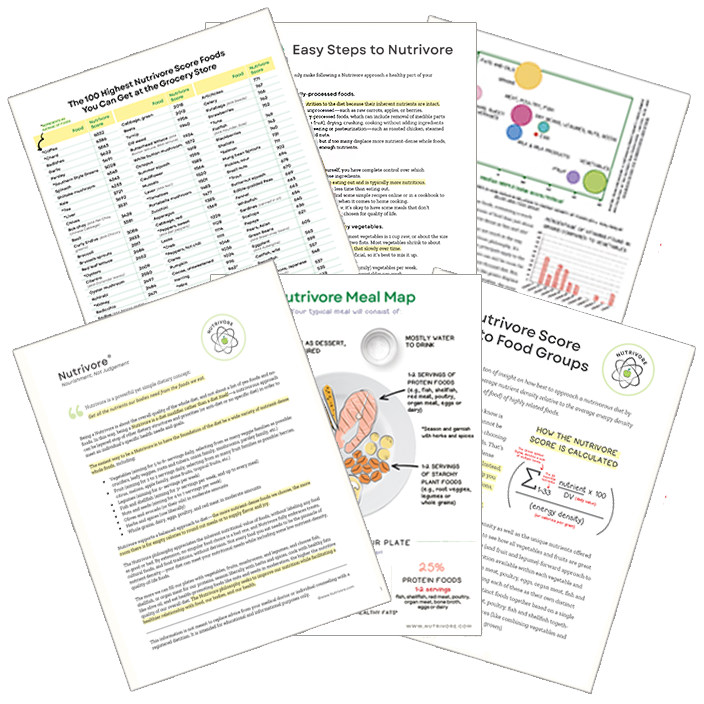 Get it Directly in Your Inbox!
The Nutrivore Newsletter is a weekly email that delivers bite-size fun facts, practical tips, recipes and resources. Sign up now and get 5 free guides directly to your inbox:
Easy Steps to Nutrivore 4-page guide
Nutrivore Foundational Foods 6-page guide
Nutrivore Score Guide to Food Groups 3-page guide
Nutrivore Meal Map
Top 100 Nutrivore Score Foods
Asparagus Nutrition Facts
One serving of asparagus is standardized to 1 cup or about 134 grams (4.7 ounces). To put this in perspective, one serving of asparagus is roughly equivalent to 7 large spears.
When you cook asparagus, it reduces in volume: 1 cup of raw asparagus is roughly equivalent to 3/4 cup of boiled asparagus.
Asparagus Nutrition Facts Per Serving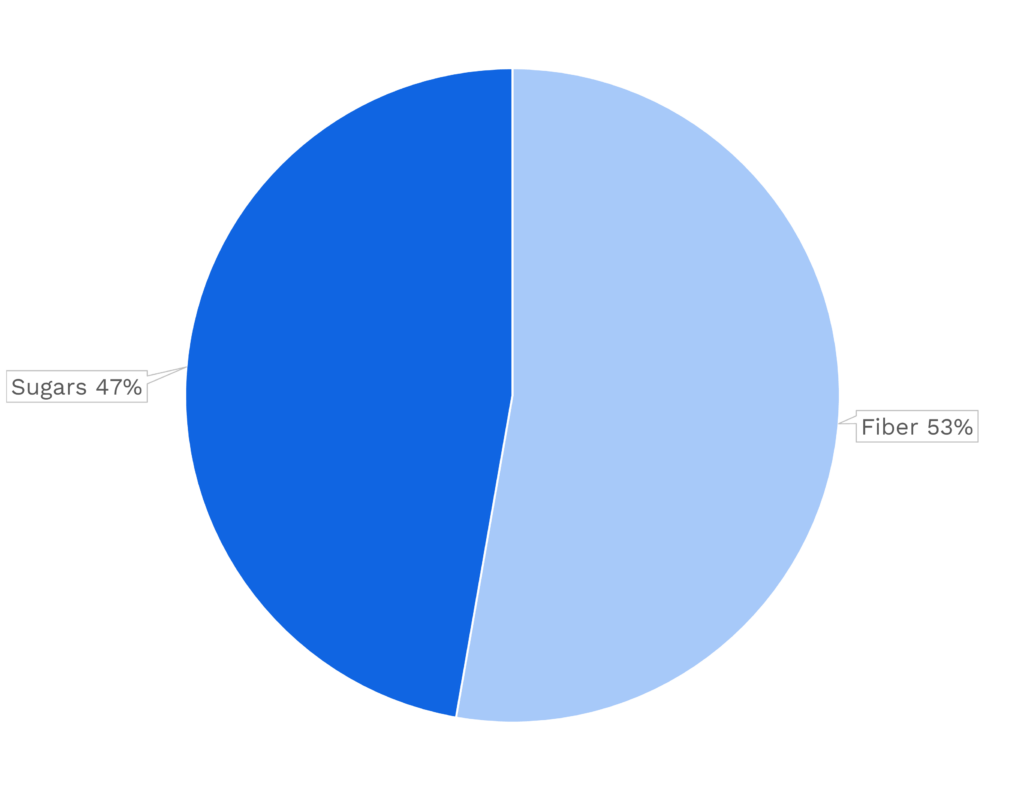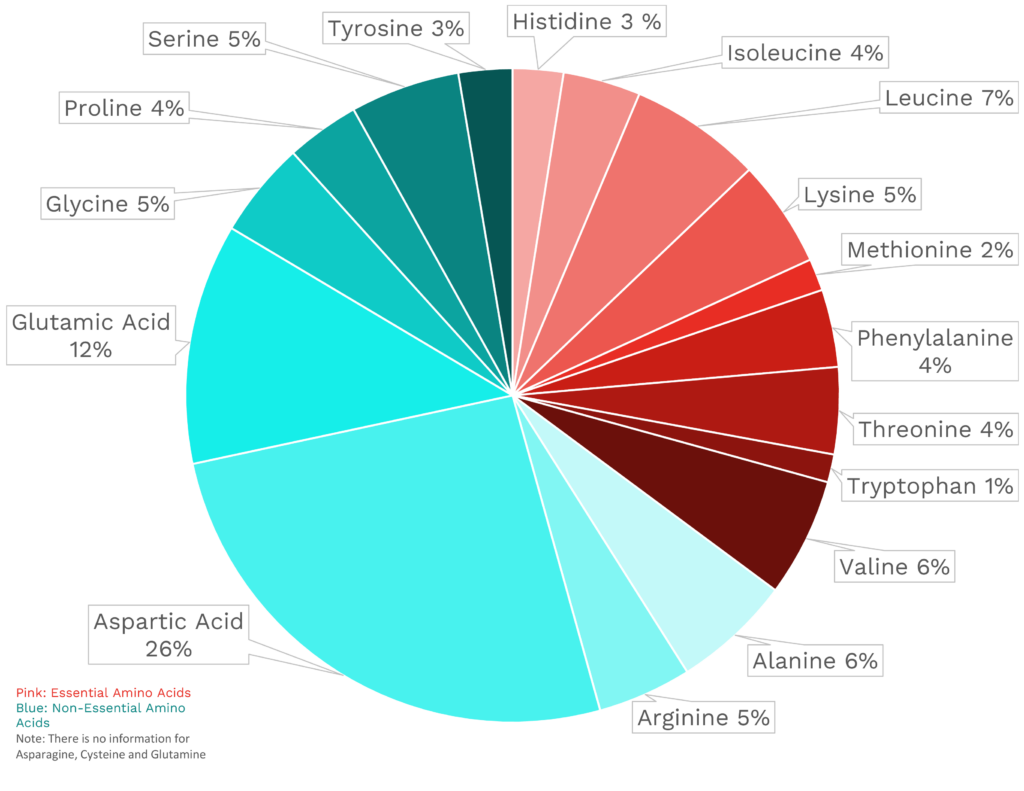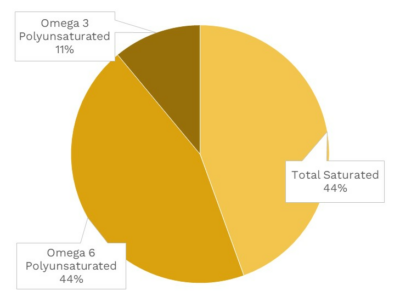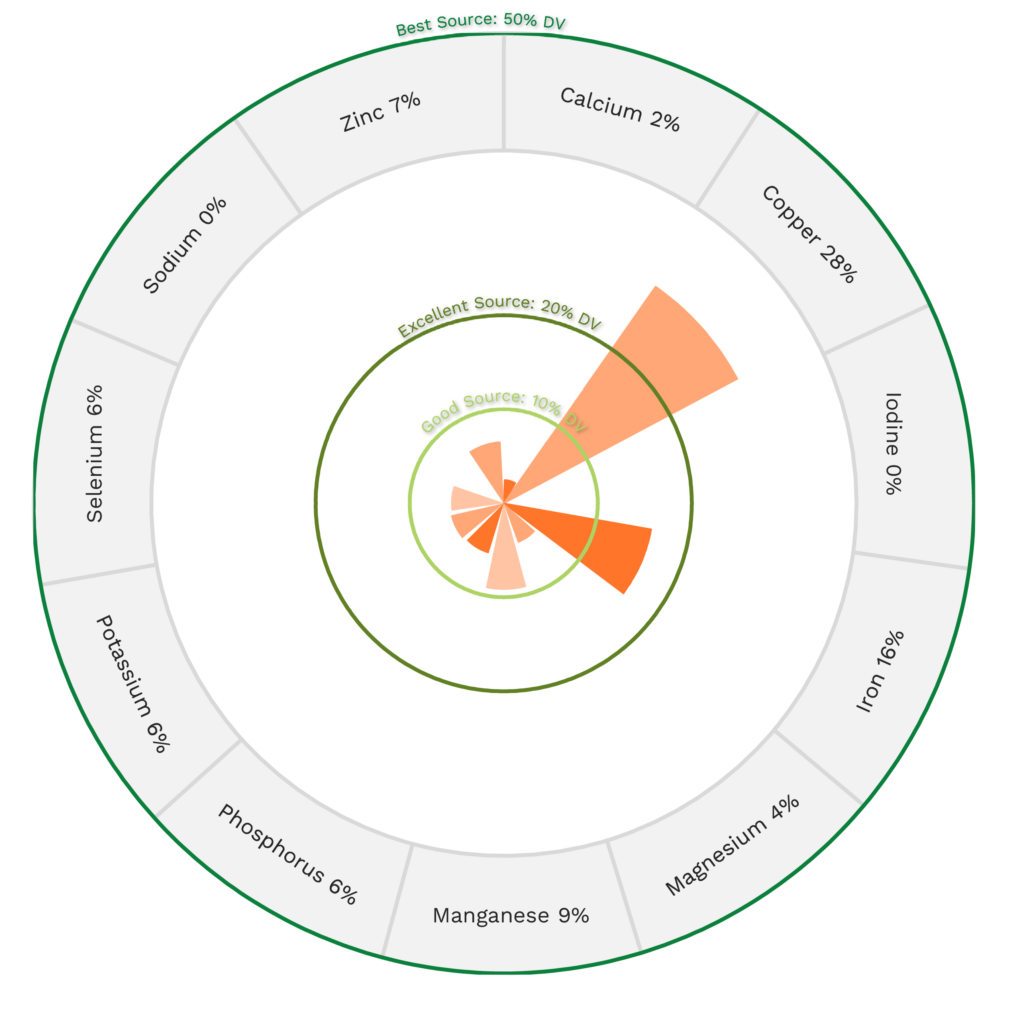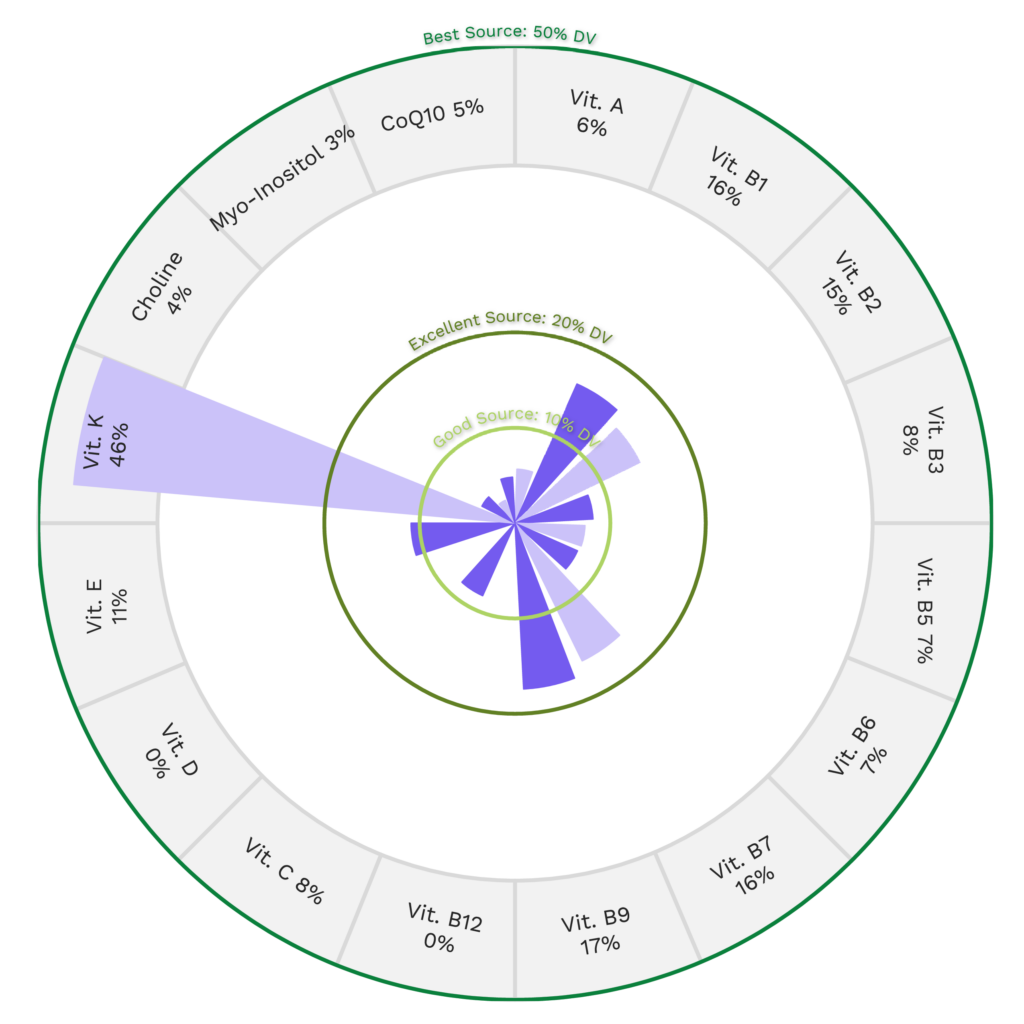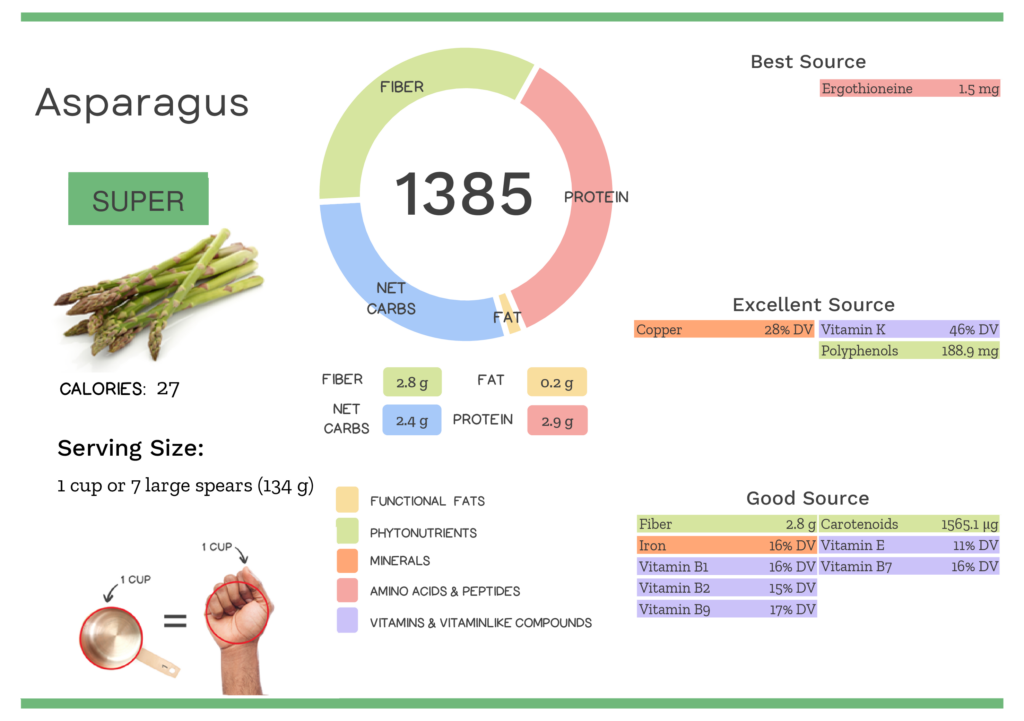 Asparagus Nutrition Varies With Cooking and Processing
The Nutrivore Score of asparagus varies depending on the method of preparation and processing. For instance, canned and frozen asparagus are conveniently available year-round.
| | NUTRIVORE SCORE |
| --- | --- |
| Asparagus, canned, drained solids | 1423 |
| Asparagus, canned, no salt added, solids and liquids | 1496 |
| Asparagus, canned, regular pack, solids and liquids | 1468 |
| Asparagus, cooked, boiled, drained | 1493 |
| Asparagus, cooked, boiled, drained, with salt | 1486 |
| Asparagus, frozen, cooked, boiled, drained, with salt | 1723 |
| Asparagus, frozen, cooked, boiled, drained, without salt | 1723 |
| Asparagus, frozen, unprepared | 1496 |
| Asparagus, raw | 1358 |
Impressed how asparagus nutrition "stands" out? Maybe your friends will be too!
Health Benefits of Asparagus Nutrients
Let's take a closer look at all of the best and excellent source of nutrients found in a 1-cup serving of asparagus and see how they benefit our health.
Asparagus Provides 1.5 mg of Ergothioneine
Asparagus is a fantastic source of ergothioneine, providing 1.5 mg of ergothioneine per 1-cup serving!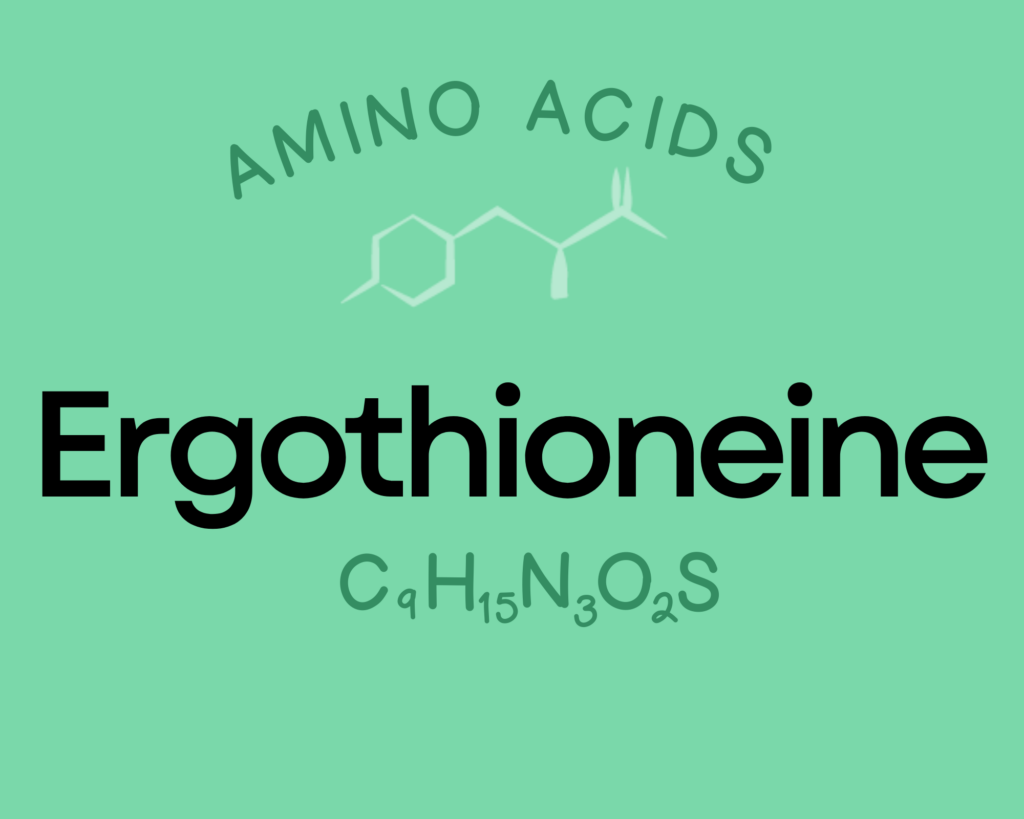 Ergothioneine is a non-proteinogenic amino acid with powerful antioxidant and anti-inflammatory properties shown to mitigate diseases associated with aging, including cardiovascular disease, cancer, liver disease, cataracts, and Alzheimer's disease. It has been shown to enhance memory, reduce risk of depression, reduce neuroinflammation, and improve sleep. There's evidence for a role in fetal development, female fertility, and it reduces risk of preeclampsia. Ergothioneine has even been called the "longevity vitamin" since studies show that it reduces all-cause mortality and is associated with longer lifespan.
Asparagus Provides 46% DV Vitamin K
Asparagus is an excellent source of vitamin K, providing 46% of the daily value per 1-cup serving!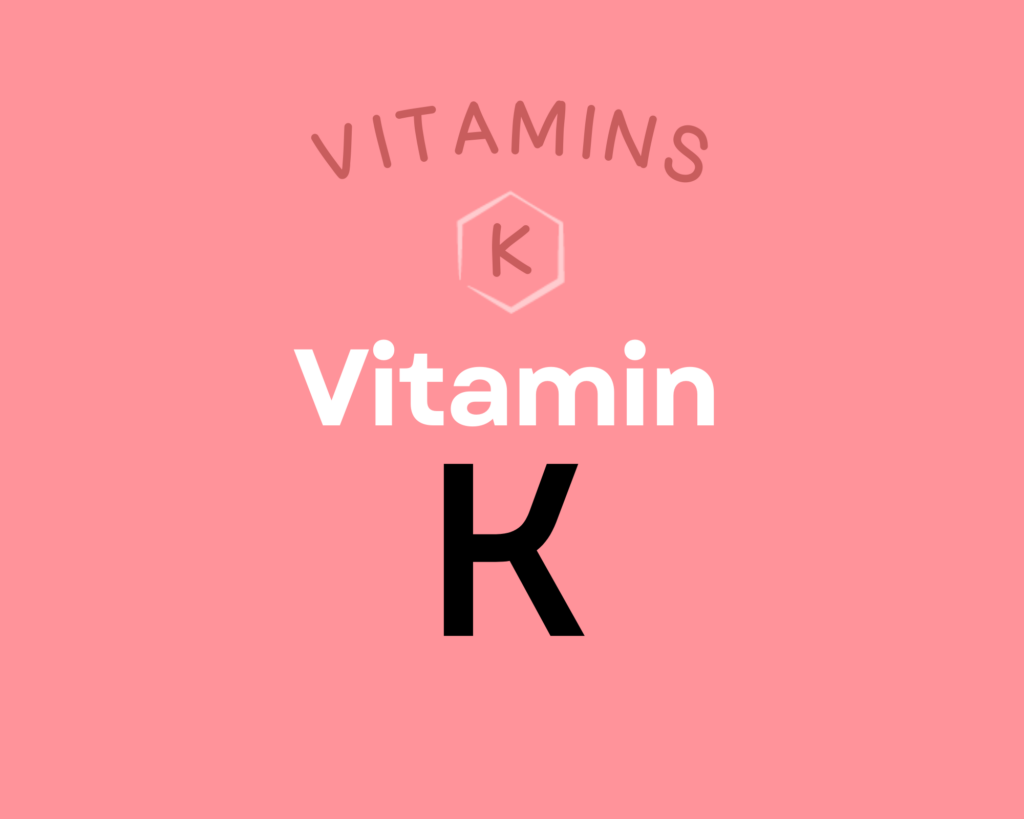 Vitamin K is actually a group of fat-soluble vitamins with a similar molecular structure, existing as K1, multiple isoforms of K2, and the synthetic form K3. This nutrient plays a vital role in coagulation, due to serving as a cofactor for proteins needed for blood clotting; it's also essential for bone metabolism, cellular function, and the prevention of soft tissue calcification. Getting enough vitamin K2 can help protect against cardiovascular disease, may improve bone mineral density and skeletal health, and may even support endocrine function and brain health; there's also some limited evidence it has anti-cancer and anti-inflammatory properties. Learn more about vitamin K here.
Asparagus Provides 28% DV Copper
Asparagus is also an excellent source of copper, providing 28% of the daily value per 1-cup serving!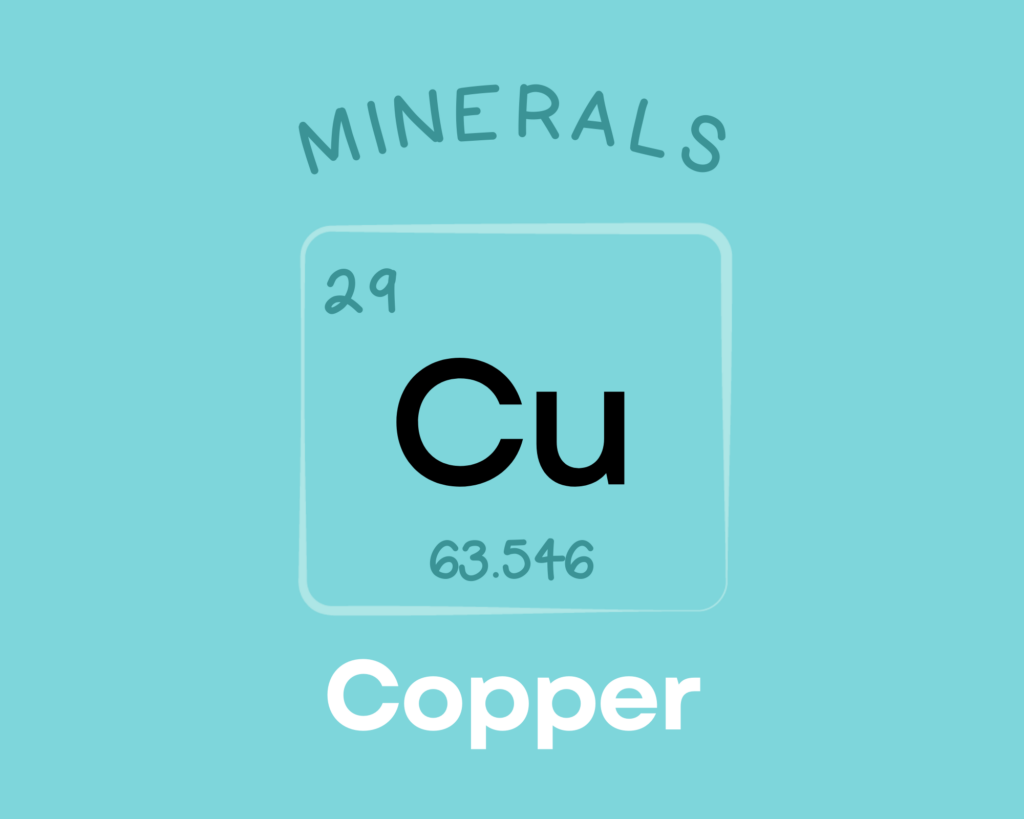 Copper is a trace mineral that's essential for all living organisms. Copper serves as a component of numerous enzymes and proteins in the body, giving it diverse roles in the growth, development, and maintenance of various organs (including the heart and brain), bone, and connective tissue. Copper is also involved in glucose and cholesterol metabolism, helps regulate gene expression, can scavenge free radicals, and is needed for the production of red blood cells. Learn more about copper here.
Asparagus Provides 188.9 mg of Polyphenols
Asparagus is rich in polyphenols, containing 188.9 mg of polyphenols per 1-cup serving!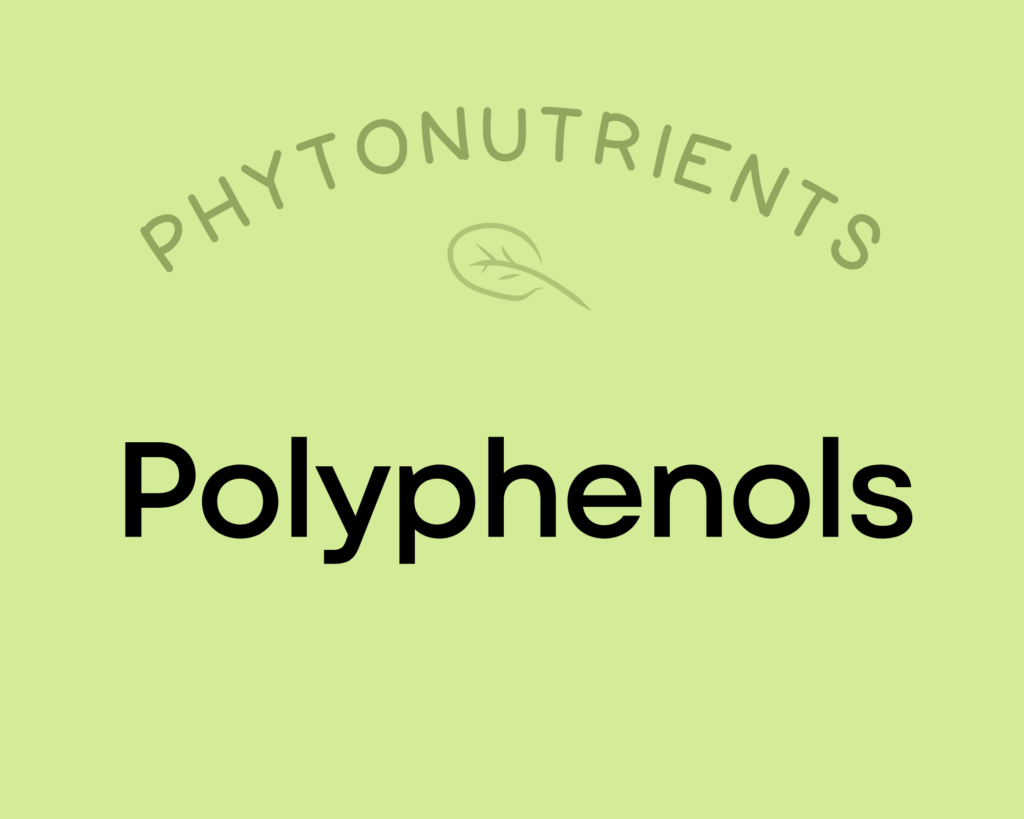 Polyphenols play a huge role in protecting against cancer, heart disease, diabetes, asthma, osteoporosis, neurodegenerative diseases, and other conditions associated with oxidative stress. In fact, a major reason foods like red wine and olive oil (as well as diets rich in both, such as the Mediterranean diet) show up as so beneficial may be due to their high polyphenol content! Along with chronic diseases, supplementing with polyphenols has been shown to protect against infections and reduce the signs of aging. Polyphenols exert their most potent effects by acting as antioxidants—preventing cellular damage by neutralizing hazardous oxygen radicals and improving cellular health as a result (which, in turn, benefits virtually every system in the body). As a result of their antioxidant properties, polyphenols also boost the immune system and protect against both chronic and acute diseases. In addition, polyphenols can help regulate enzyme function, stimulate cell receptors, modulate the functions of inflammatory cells (including T and B lymphocytes, macrophages, platelets, and natural killer cells), alter adhesion molecule expression, affect nerve cells and cardiac muscle cells, and exert antiviral effects. Learn more about polyphenols here.
Learn What Foods Are the Best Sources of Every Nutrient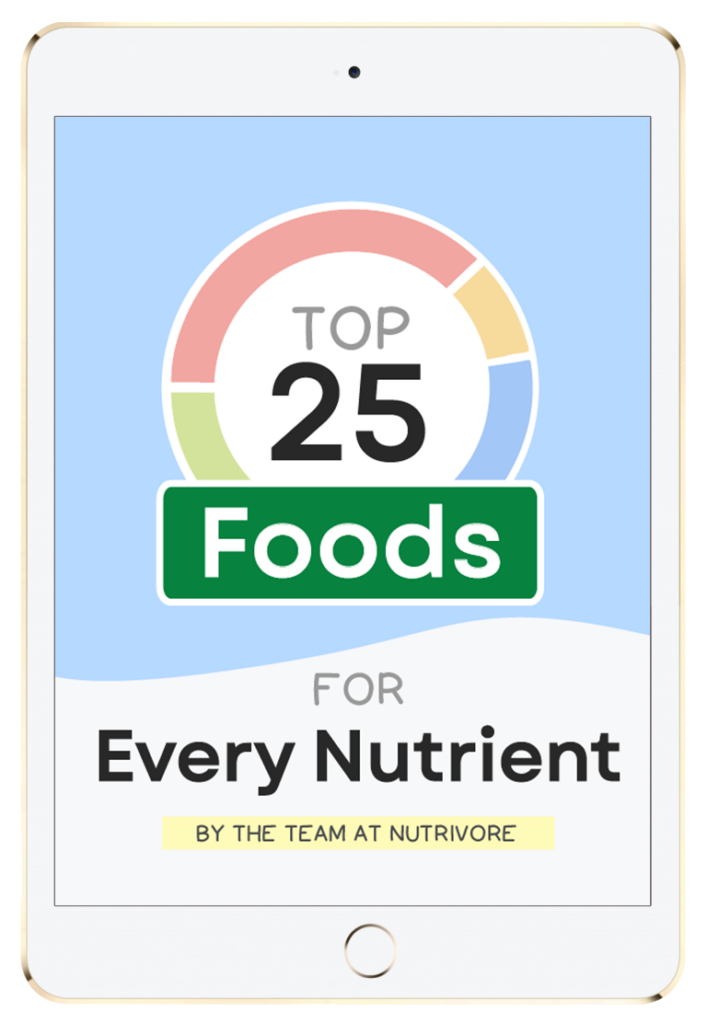 The Top 25 Foods for Every Nutrient
The Top 25 Foods for Every Nutrient e-book is a well-organized, easy-to-use guide to help you choose foods that fit your needs of 42 important nutrients while creating a balanced nutrient-dense diet.
Get two "Top 25" food lists for each nutrient, plus you'll find RDA charts for everyone, informative visuals, fun facts, serving sizes and the 43 foods that are Nutrient Super Stars!
Buy now for instant digital access.
How Much Asparagus Should We Eat Per Day?
Not only does asparagus "stand" out for its unique flavor and texture, this veggie is also a stand-out when it comes to nutrition!
Every serving of fresh, whole vegetables or fruit we eat daily reduces the risk of all-cause mortality by 5% to 8%, with the greatest risk reduction seen when we consume eight or more servings per day. In fact, consuming 800 grams of vegetables and fruits daily reduces all-cause mortality by 31% compared to eating less than 40 grams daily. A 2017 meta-analysis showed that 2.24 million deaths from cardiovascular disease, 660,000 deaths from cancer, and 7.8 million deaths from all causes could be avoided globally each year if everyone consumed 800 grams of veggies and fruits every day.
Eating vegetables and fruit in abundance lowers risk of cancer, cardiovascular disease, type 2 diabetes, obesity, chronic kidney disease, osteoporosis and bone fragility fractures (including hip fracture), cognitive impairment and dementia (including Alzheimer's disease), neurodegenerative diseases, asthma, allergies, chronic obstructive pulmonary disease, age-related macular degeneration, cataracts, glaucoma, depression, ulcerative colitis and Crohn's disease, rheumatoid arthritis, inflammatory polyarthritis, non-alcoholic fatty liver disease, acne, seborrheic dermatitis, and lowers markers of inflammation. Learn more in Importance of Vegetables and Fruit.
Covering half of your plate with a variety of vegetables (and three quarters of your plate if your starchy food is a root vegetable or winter squash) at each meal is a simple way to easily achieve the goal of 800 grams daily (about 5 to 8 servings depending on the vegetable).
Consumption of asparagus is valuable for human health – for instance, asparagus has been shown to prevent initiation and development of cancer, induce cancer cell death, lower LDL or "bad" cholesterol, increase HDL or "good" cholesterol, and lower blood pressure, to name a few! It's always best to mix up the veggies you eat day to day (aiming for a wide variety of different vegetables and fruits throughout the week), and asparagus definitely has a place at the table.
Easily track your servings of Nutrivore Foundational Foods!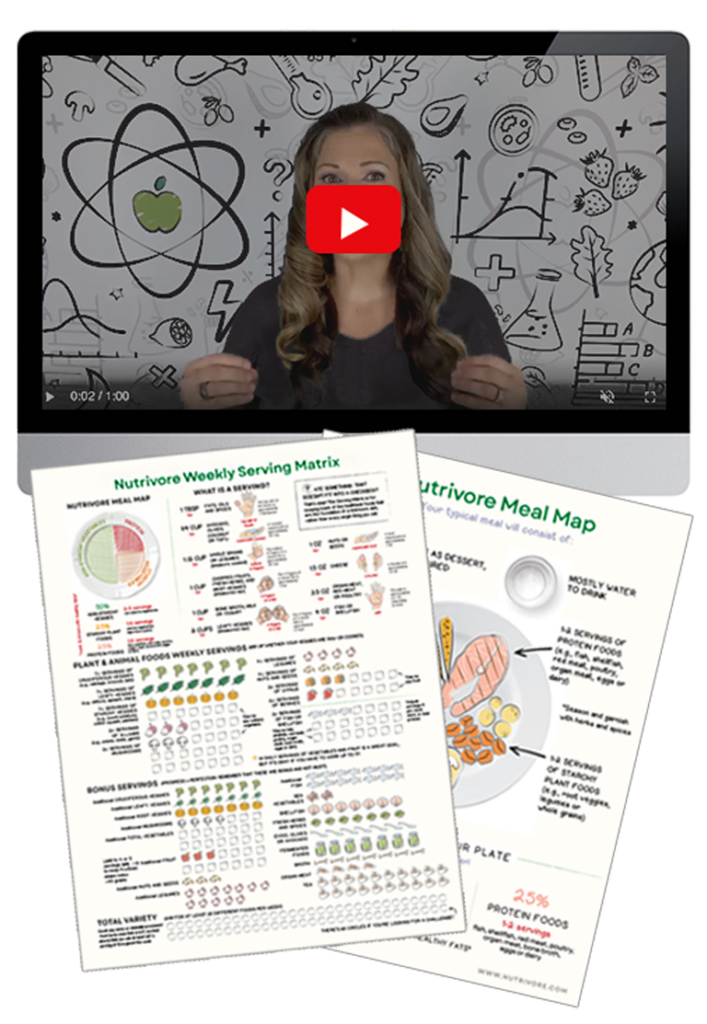 The Nutrivore Weekly Serving Matrix
The Nutrivore Weekly Serving Matrix digital resource is an easy-to-use and flexible weekly checklist designed to help you maximize nutrient-density and meet serving suggestions of Nutrivore foundational foods, all without having to weigh or measure your foods!
Includes a 1-hour video tutorial and downloadable interactive guides.
Buy now for instant digital access.
Citations
Expand to see all scientific references for this article.