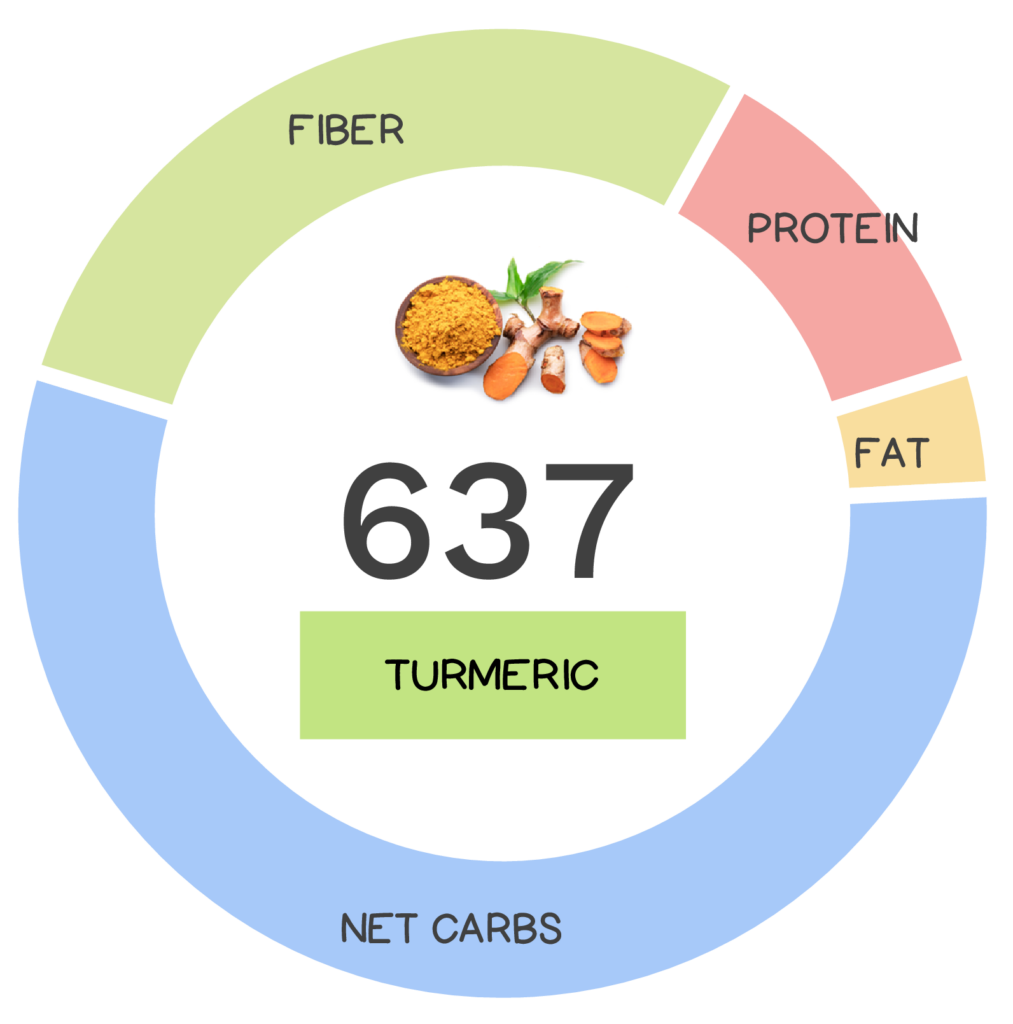 With its distinctive mustard-like, earthy aroma, plus slightly bitter, black pepper-like flavor, and characteristic vibrant yellow color, it's hard to miss turmeric. This culinary spice is probably best known for giving curry its characteristic golden yellow color. But, there's a lot more to turmeric than that! Not only does this spice "shine" when it comes to Asian cuisine, turmeric also takes center stage in the media spotlight where it has received lots of attention for its health promoting properties!
Turmeric (Curcuma longa) is a member of the Zingiberaceae family, which contains about 1600 known species (including ginger, cardamom, and galangal). Botanically, turmeric is the rhizome (underground plant stem that continuously grows and sends out lateral shoots and roots) of an herbaceous perennial plant that is indigenous to southern Asia, in part because it requires a considerable amount of annual rainfall and a really warm climate to grow well, with temperatures falling between 68 and 86 °F (or 20 and 30 °C). It is consumed almost exclusively after the rhizome has been boiled or steamed, dried, and then powdered into the gorgeous orange-yellow spice many of us are familiar with. Despite the focus on its "root", turmeric leaves are also edible and lend a lovely fragrance to meals. Historically, this plant has been used for nearly 4000 years in India (where it's native), in local cuisine, as dye, and as a major part of traditional medicine.
Even today, this spice is continually being evaluated for its potential health benefits. To say turmeric has been "highly studied" is a total understatement – well over 3,000 scientific publications exist on this spice, just within the last three decades! And, when we look at all the amazing things in turmeric, it's easy to see why it's been the focus of so much research. Turmeric contains a huge number of special compounds that play different roles in supporting our health and protecting against disease. Over 100 different components have been isolated so far, the most famous of which is the phenol curcumin (a powerful antioxidant with anti-inflammatory effects that rival those of pharmaceutical NSAIDs). Turmeric is by far the most-studied spice, with the widest range of health benefits discovered to date! All that and it tastes amazing too – what's not to love?
Nutrivore Score for Turmeric – 637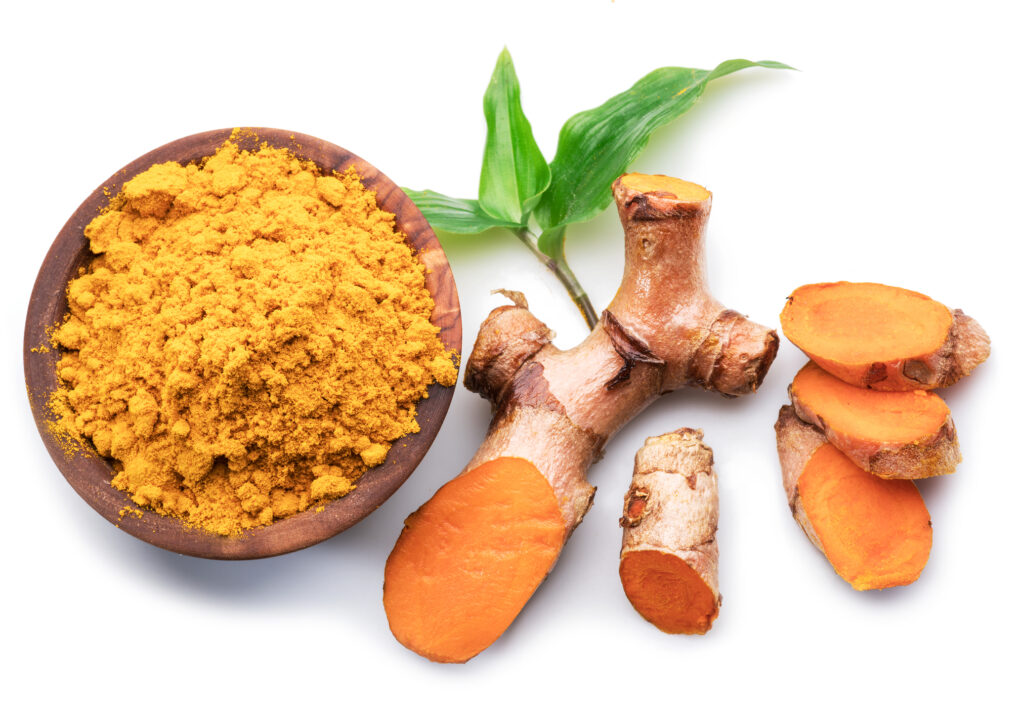 Turmeric has a Nutrivore Score of 637, making it a high nutrient-dense food! Plus, it is a low-carb food; turmeric has 4.2 grams of net carbs per serving!
Per serving, turmeric is a best source (>50% daily value) of manganese; an excellent source (20-50% daily value) of iron and polyphenols; and a good source (10-20% daily value) of copper.
Want to Know the Top 100 Nutrivore Score Foods?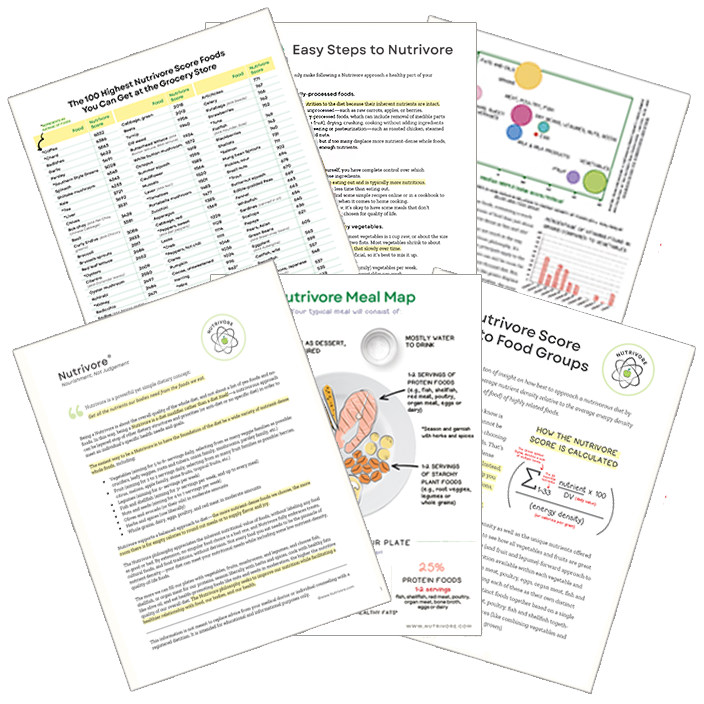 Get it Directly in Your Inbox!
The Nutrivore Newsletter is a weekly email that delivers bite-size fun facts, practical tips, recipes and resources. Sign up now and get 5 free guides directly to your inbox:
Easy Steps to Nutrivore 4-page guide
Nutrivore Foundational Foods 6-page guide
Nutrivore Score Guide to Food Groups 3-page guide
Nutrivore Meal Map
Top 100 Nutrivore Score Foods
Turmeric Nutrition Facts
One serving of turmeric is standardized to 1 tablespoon or about 9.4 grams (0.3 ounces).
Turmeric Nutrition Facts Per Serving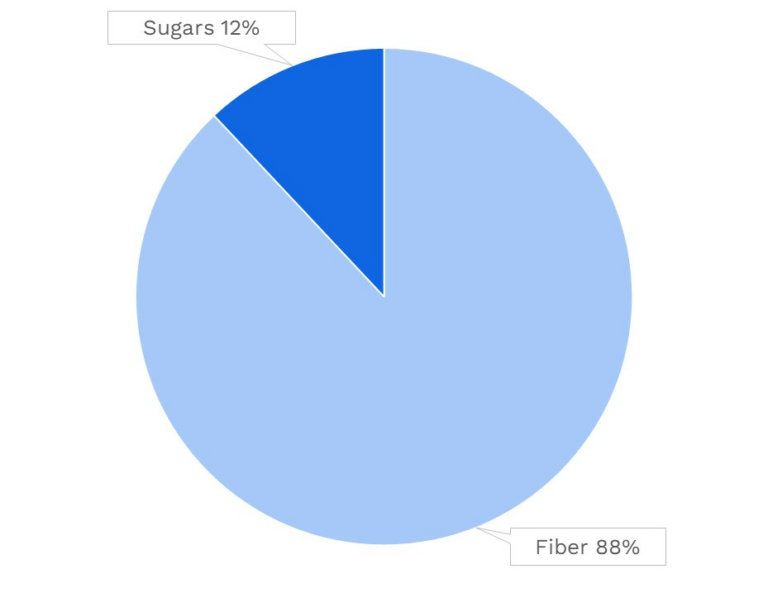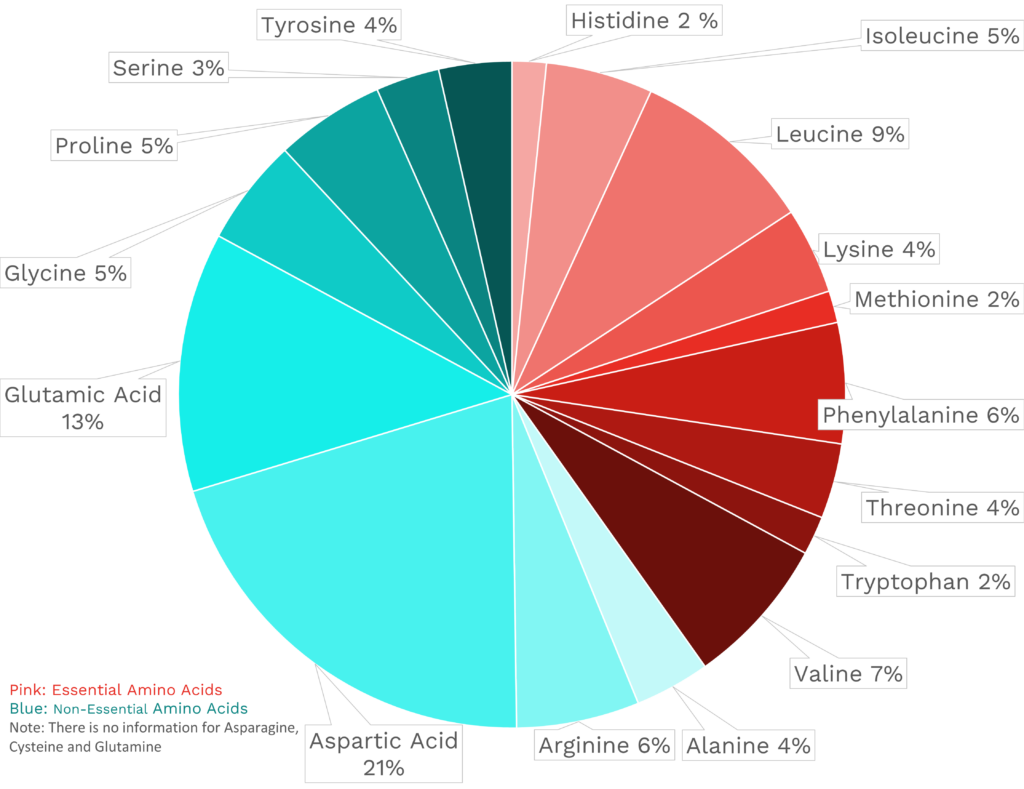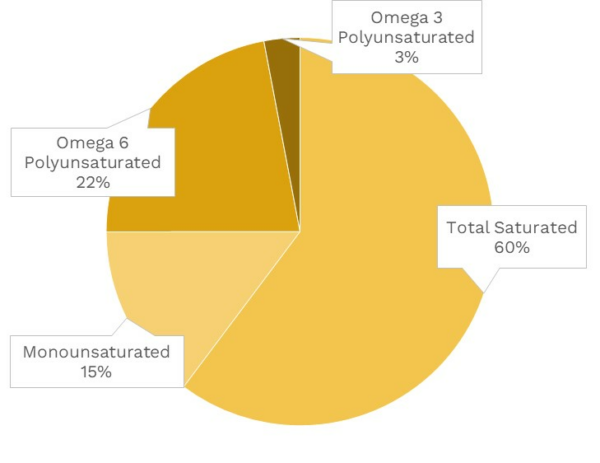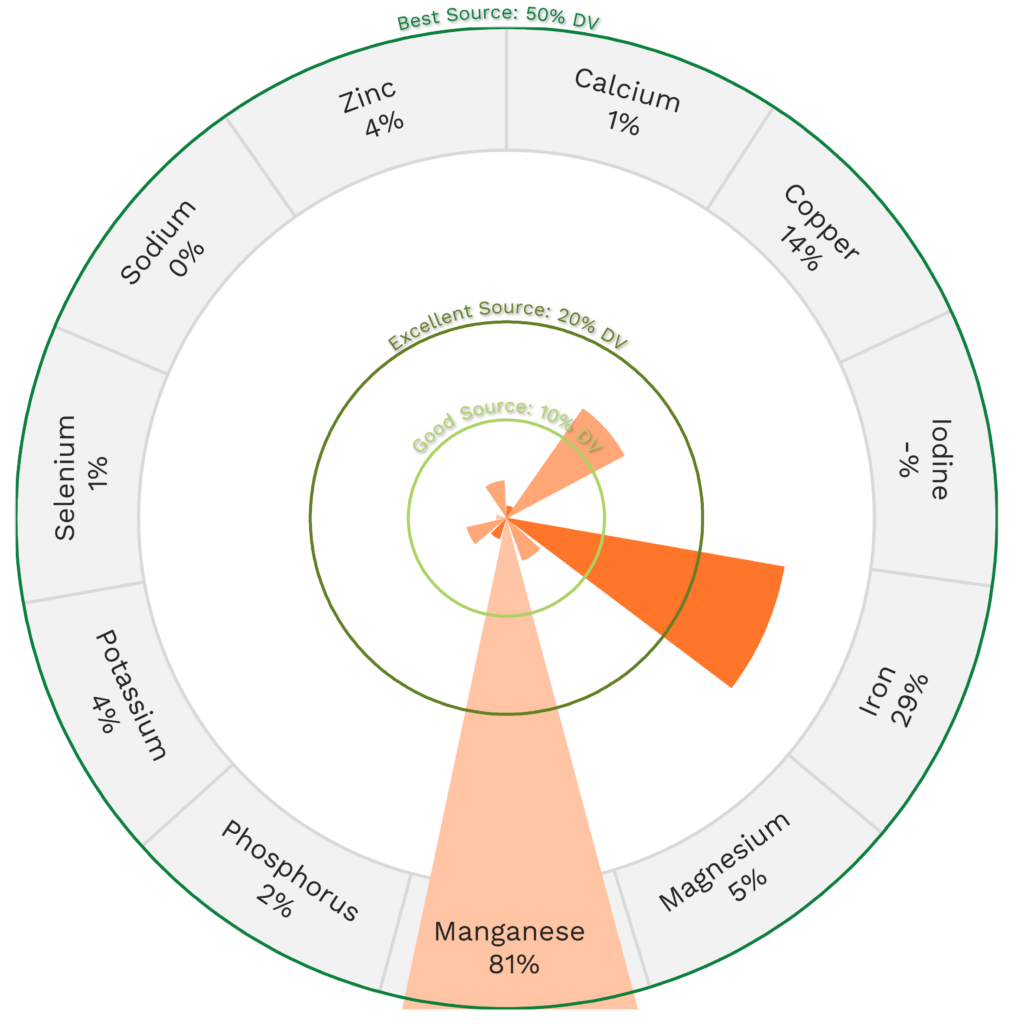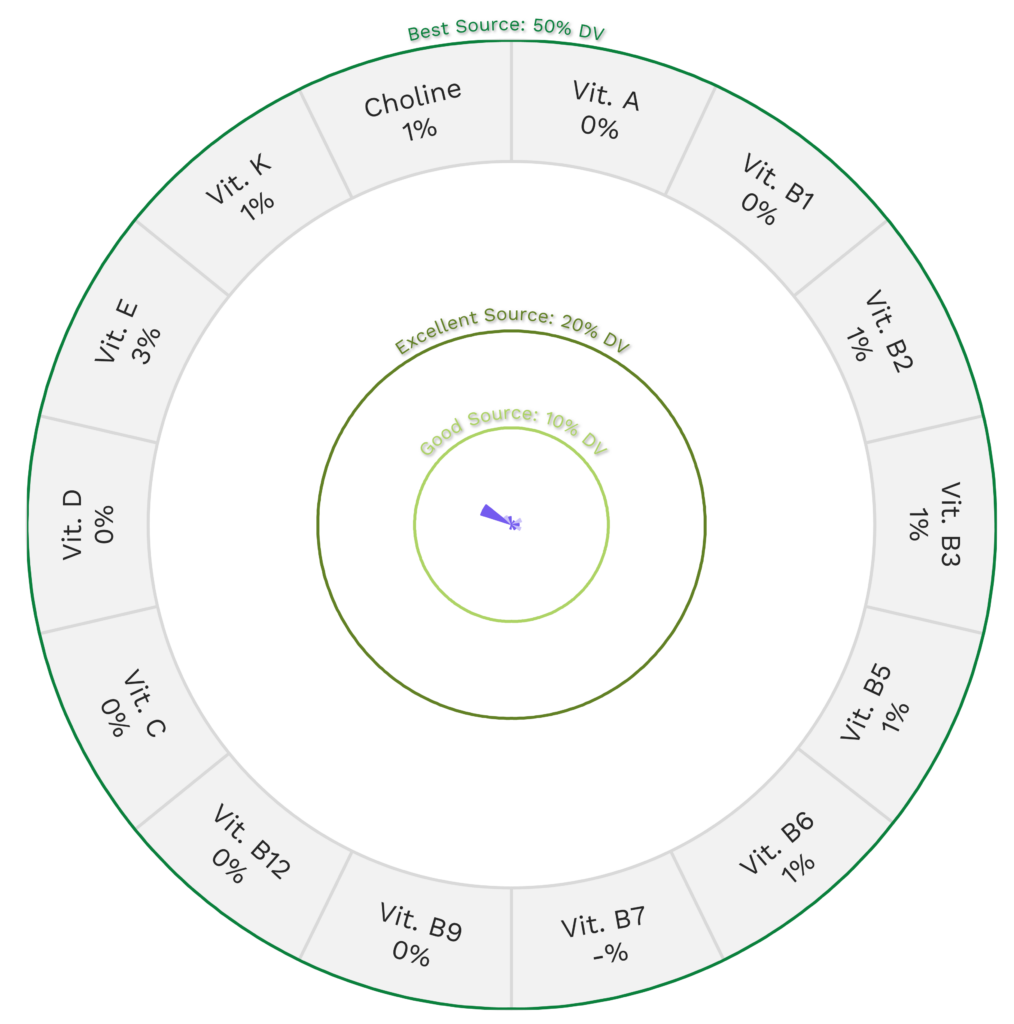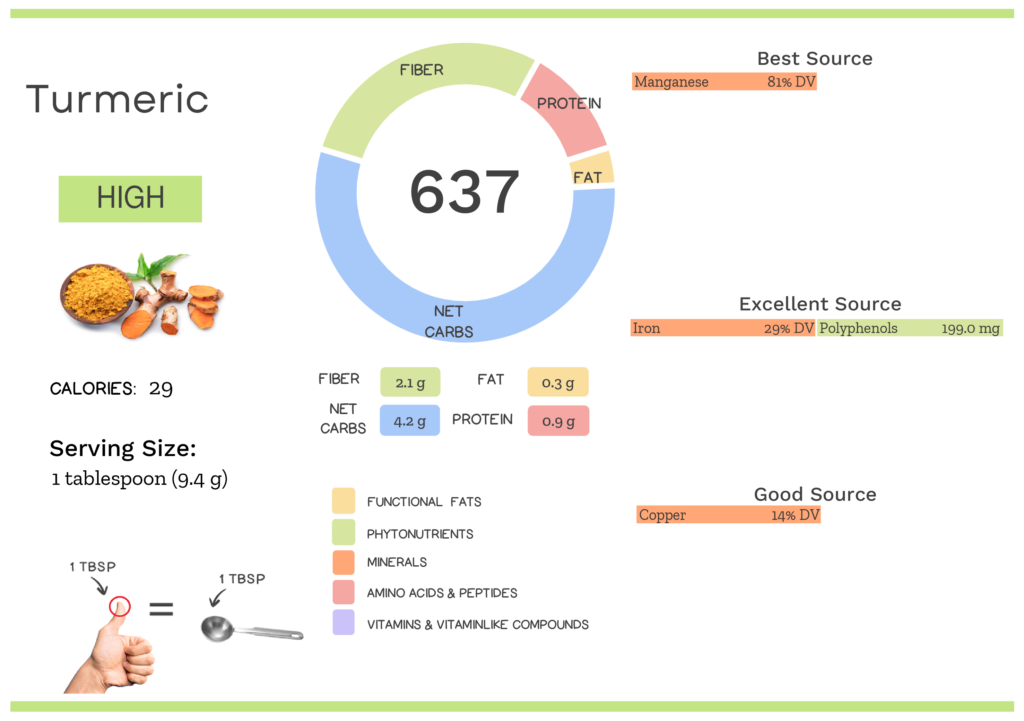 Did learning about turmeric nutrients "spice up your life"? Maybe your friends will be impressed too!
Health Benefits of Turmeric Nutrients
Let's take a closer look at all of the best and excellent source of nutrients found in a 1-tablespoon serving of turmeric and see how they benefit our health.
Turmeric Provides 81% DV Manganese
Turmeric is a best source of manganese, providing 81% of the daily value per 1-tablespoon serving!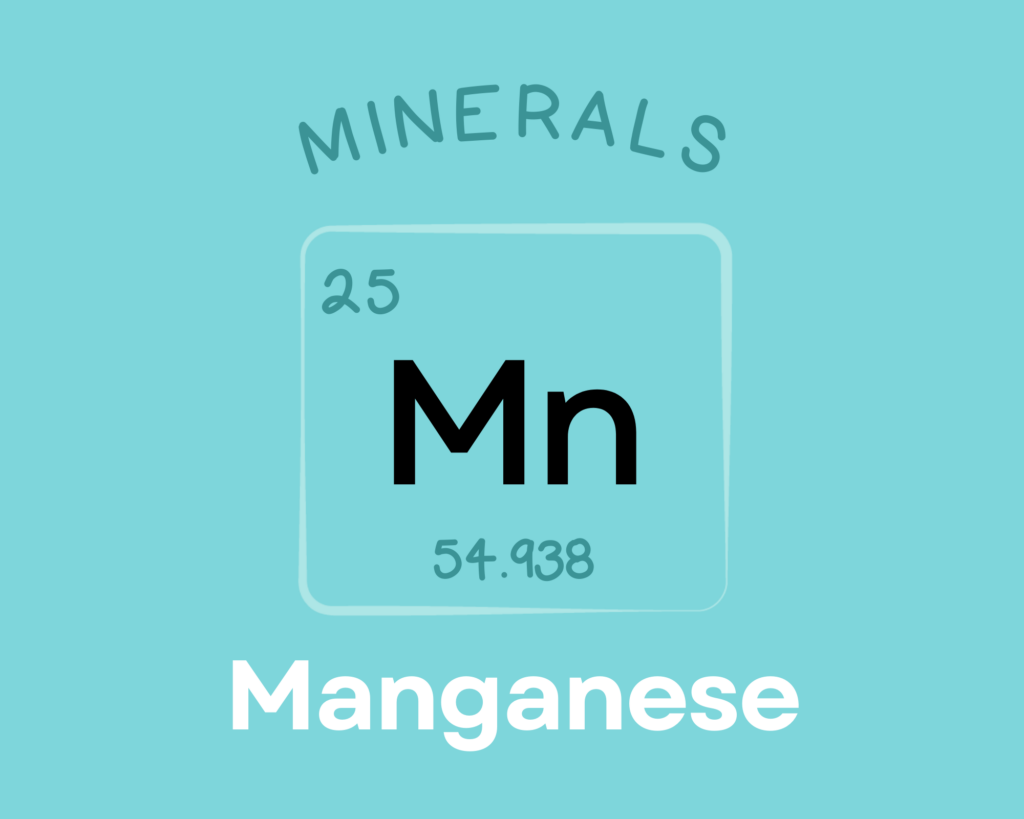 Manganese is an essential mineral that serves as a cofactor and component of numerous enzymes. Through these roles, it's involved in carbohydrate metabolism, amino acid synthesis, gluconeogenesis, detoxification, lipid processing, free radical defense, bone and collagen formation, and wound healing. Although the research so far is limited, some evidence suggests that manganese can protect against osteoporosis and diabetes, and may even be involved in seizure disorders. Learn more about manganese here.
Turmeric Provides 29% DV Iron
Turmeric is an excellent source of iron, providing 29% of the daily value per 1-tablespoon serving!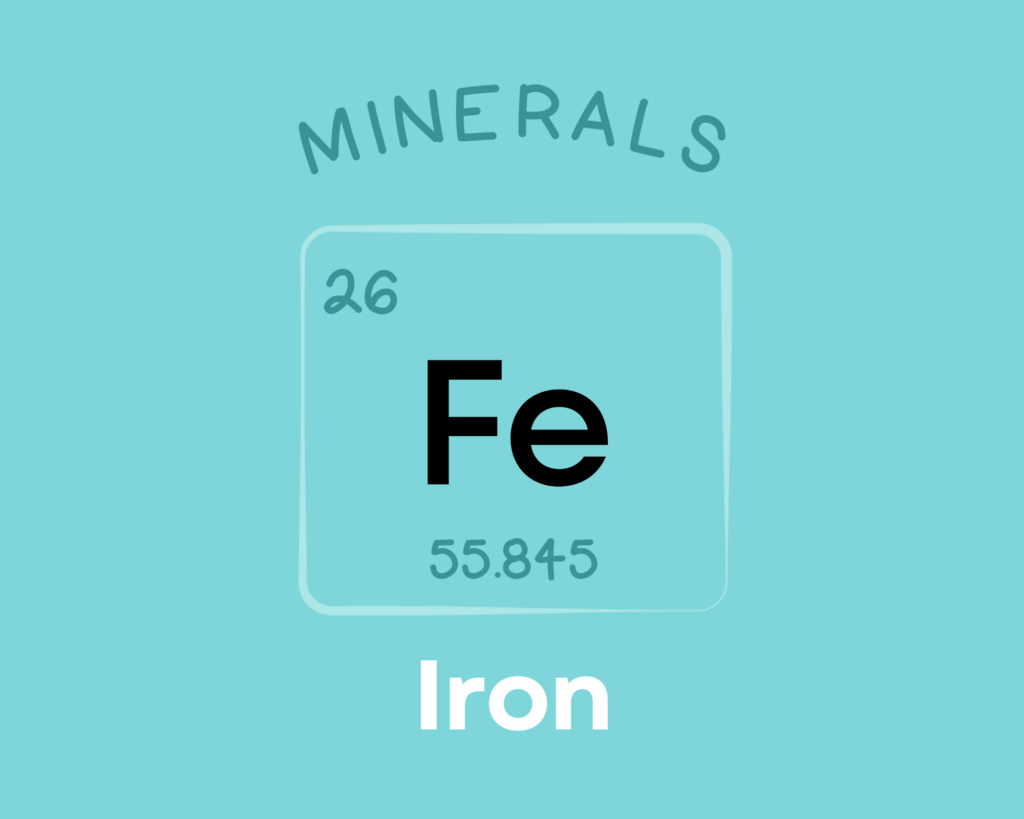 Iron is a mineral required for the metabolism of all living organisms. It's needed for the function of numerous iron-dependent proteins involved in electron transport, energy metabolism, oxygen transport and storage, DNA replication and repair, free radical scavenging, and oxidative processes. It plays an important role in reproductive health, gestation, immunity, and central nervous system development. Learn more about iron here.
Turmeric Provides 199.0 mg of Polyphenols
Turmeric is also an excellent source of polyphenols, providing 199.0 mg of polyphenols per 1-tablespoon serving!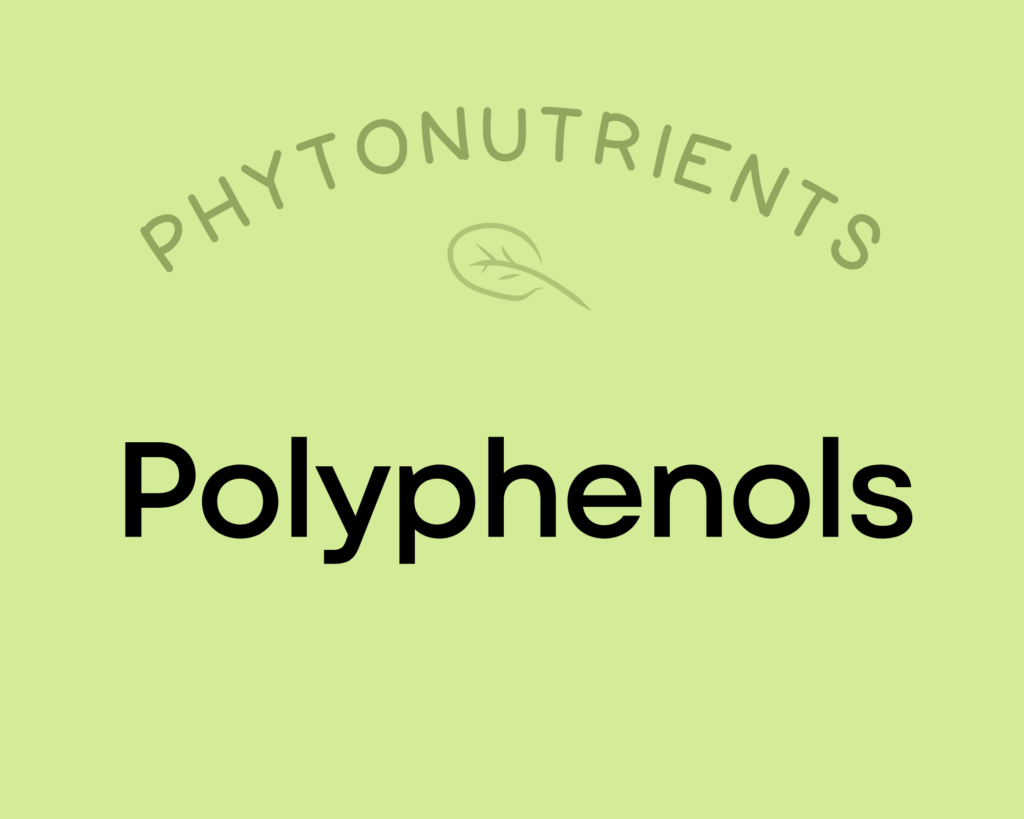 Polyphenols play a huge role in protecting against cancer, heart disease, diabetes, asthma, osteoporosis, neurodegenerative diseases, and other conditions associated with oxidative stress. In fact, a major reason foods like red wine and olive oil (as well as diets rich in both, such as the Mediterranean diet) show up as so beneficial may be due to their high polyphenol content! Along with chronic diseases, supplementing with polyphenols has been shown to protect against infections and reduce the signs of aging. Polyphenols exert their most potent effects by acting as antioxidants—preventing cellular damage by neutralizing hazardous oxygen radicals and improving cellular health as a result (which, in turn, benefits virtually every system in the body). As a result of their antioxidant properties, polyphenols also boost the immune system and protect against both chronic and acute diseases. In addition, polyphenols can help regulate enzyme function, stimulate cell receptors, modulate the functions of inflammatory cells (including T and B lymphocytes, macrophages, platelets, and natural killer cells), alter adhesion molecule expression, affect nerve cells and cardiac muscle cells, and exert antiviral effects. Learn more about polyphenols here.
Learn What Foods Are the Best Sources of Every Nutrient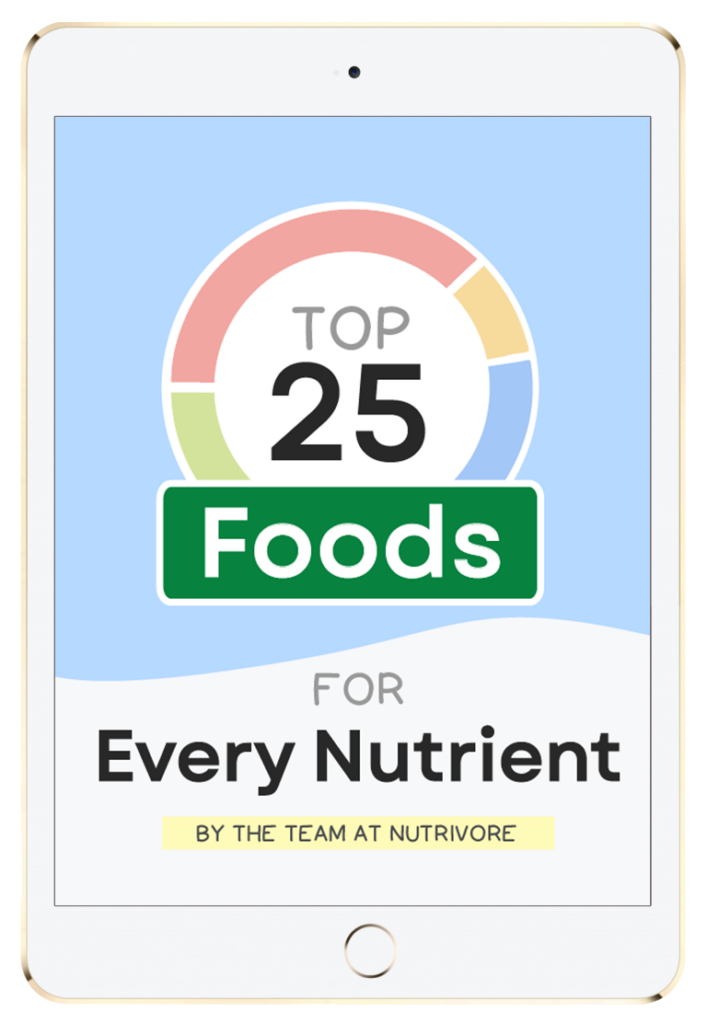 The Top 25 Foods for Every Nutrient
The Top 25 Foods for Every Nutrient e-book is a well-organized, easy-to-use guide to help you choose foods that fit your needs of 42 important nutrients while creating a balanced nutrient-dense diet.
Get two "Top 25" food lists for each nutrient, plus you'll find RDA charts for everyone, informative visuals, fun facts, serving sizes and the 43 foods that are Nutrient Super Stars!
Buy now for instant digital access.
How Much Turmeric Should We Eat Per Day?
Not only do spices add flavor and color to foods, they also pack a phytonutrient punch that can boost our health!
The health benefits attributed to herbs and spices, and particularly their phytonutrient content and volatile oils, are incredibly vast. In general, herbs and spices have been shown to have powerful antioxidant activity, exhibit anti-cancer effects (especially due to polyphenols, terpenes, vanilloids, and organosulfur compounds), reduce inflammation (for example, basil, bay leaves, sage, thyme, licorice, and oregano have been shown to improve cytokine profiles), and reduce cardiovascular disease risk.
There is evidence from human clinical trials showing that adding spices and herbs to our diet can improve serum lipid profiles (HDL cholesterol, LCL cholesterol and triglycerides) as well as glycemic control, blood pressure, inflammation, and oxidative stress. For example, a 2022 study added a mere 6.6 grams per day per 2100 calories of herbs and spices (that's about a teaspoon of seasonings throughout the whole day) to the diets of adults with risk factors for cardiovascular disease, with a crossover design comparing to a 3.3 grams of herbs and spices phase as well as a <0.5 grams herbs and spices phase. After four weeks consuming the higher level of herbs and spices, the participants had significant improvements in gut microbiome composition including growth of bacteria associated with reduced cardiovascular disease risk. A 2021 study by the same research group showed reductions in blood pressure after a single day of higher intake of herbs and spices. And a follow-up 2022 study showed reduced markers of inflammation after four weeks of the higher spice intake diet, including reduced fasting plasma IL-6 and postprandial plasma IL-1β, IL-8, and TNF-α. All in all, this makes a compelling case for aiming for a teaspoon of dried herbs and spices (or 1 tablespoon fresh) or more per day added to our meals! Learn more about herbs and spices here.
Turmeric has been well-studied for playing different roles in supporting health and protecting against disease, especially with respect to its potent anti-inflammatory properties.
Since the health benefits attributed to spices (like turmeric) are credited to the diverse array of phytonutrients and volatile oils found within different herbs and spices, it is important that we strive for variety when incorporating these foods in our diet. Not only when it comes to spices, but in general it's always best to mix up the veggies you eat day to day (aiming for a wide variety of different vegetables and fruits throughout the week).
Easily track your servings of Nutrivore Foundational Foods!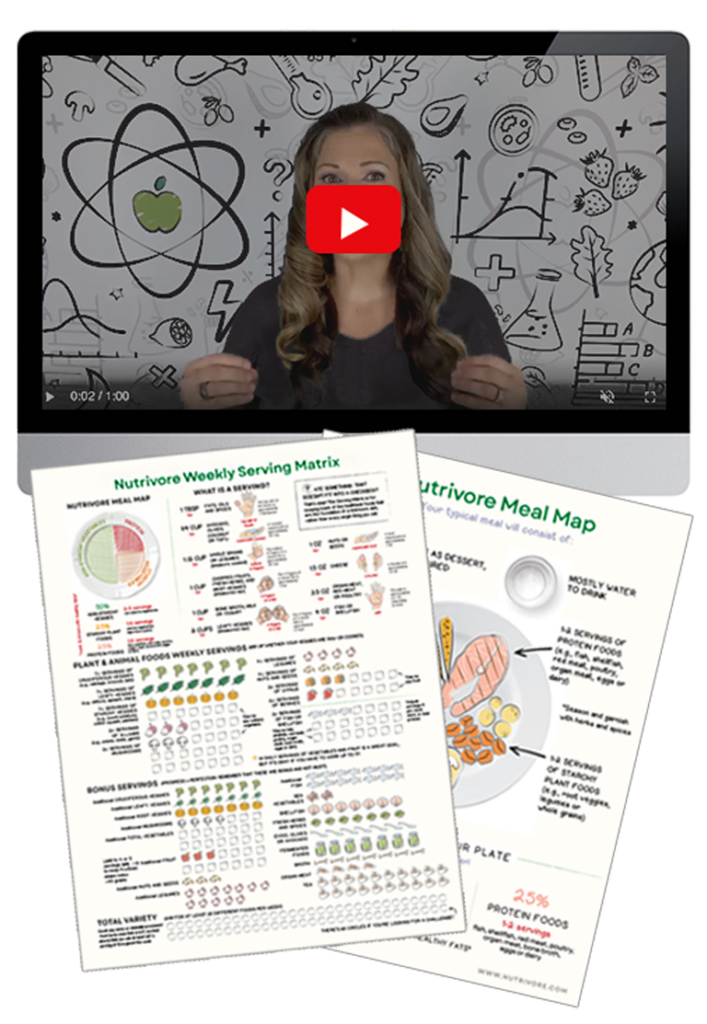 The Nutrivore Weekly Serving Matrix
The Nutrivore Weekly Serving Matrix digital resource is an easy-to-use and flexible weekly checklist designed to help you maximize nutrient-density and meet serving suggestions of Nutrivore foundational foods, all without having to weigh or measure your foods!
Includes a 1-hour video tutorial and downloadable interactive guides.
Buy now for instant digital access.
cITATIONS
Expand to see all scientific references for this article.