What Is a Nutrient?
Nutrients are those substances within the foods we eat that provides nourishment essential for growth and the maintenance of life. Every cell, tissue, organ, and system in the human body needs specific amounts of select nutrients in order to function efficiently and effectively. Nutrients are used not only in the formation of the components of our bodies but also in the millions of chemical reactions that occur in our bodies in every moment. We are made of nutrients and our bodies need them to do even basic things like breathing.
Macronutrients vs. Micronutrients
Every tiny detail of every function of every part of the human body requires nutrients, which can be broadly categorized as macronutrients, those we need in large quantities, and micronutrients, those we need in smaller quantities.
Macronutrients—protein, fat, and carbohydrates—supply the energy that fuels the complex functions of life along with being basic building blocks for cellular structures.
Micronutrients—vitamins, minerals, plant phytonutrients, and other compounds—can also be incorporated into cellular structures, but more commonly are necessary resources that facilitate or get used up in cellular chemical reactions.
Essential vs. Nonessential Nutrients
Micronutrients can be categorized as essential and nonessential.
Essential nutrients are those that our bodies can't make—we'll develop a disease of deficiency and eventually die without them. Because diseases of deficiency can be studied in detail, it is easy to establish Recommended Daily Intake levels of essential nutrients, the minimum amount of that specific nutrient needed to meet the nutritional needs of 97.5% of the population (the remaining 2.5% needing more). Being even slightly deficient in a single essential nutrient can have negative consequences for our health.
Nonessential nutrients are those for which there is no clearly defined disease of deficiency. We'll go on living without them—typically because our body can synthesize them to some degree, which is the case for many amino acids, fatty acids, and vitaminlike compounds—though we may not be particularly healthy if we don't top up our body's production from the foods we eat. Indeed, many nutrients that are considered nonessential are known to improve health the more of them we eat.
Another reason some micronutrients are called nonessential is because we don't really understand all the details of exactly what it does in our bodies to support health—we just know that when we consume more of it, our risk of disease decreases. This is the case for most phytonutrients, of which there are tens of thousands, and of which our understanding of their roles in health is so rudimentary that the most we can typically say about them is that they have antioxidant activity (that is, they help prevent damage to molecules in our body from oxidation). Yet we know that the more plant phytonutrients in our diet, the lower our risk of chronic and infectious disease.
When you think about it in these terms, it's easy to realize that even nonessential nutrients are pretty darned important.
Let's Tour the Nutrients
Nutrients are broadly categorized by their chemical structure and biological activity. As we tour through the major categories of nutrients—proteins, carbohydrates, lipids, vitamins, minerals and phytonutrients—we'll learn:
The major biological roles of the nutrient
Symptoms and diseases of deficiency
Links between nutrient insufficiency and disease states
The Recommended Daily Allowance and Tolerable Upper Limit
Synergistic or antagonistic nutrients that affect absorption or metabolism, if relevant
The top food sources of the nutrient
Choosing Nutrient-Dense Foods
Foods benefit our health by supplying us with nutrients our bodies can use as biological constituents or for biological processes. Foods that supply a wide range of important nutrients, or alternatively, a large amount of a nutrient that's harder to get, quantitatively improve health, for example, by reducing risk of chronic disease.
The easiest path to Nutrivore is to have the foundation of the diet be a wide variety of nutrient-dense whole and minimally-processed foods, including selections from all of the nutritionally distinct food families.
Learn What Foods Are the Best Sources of Every Nutrient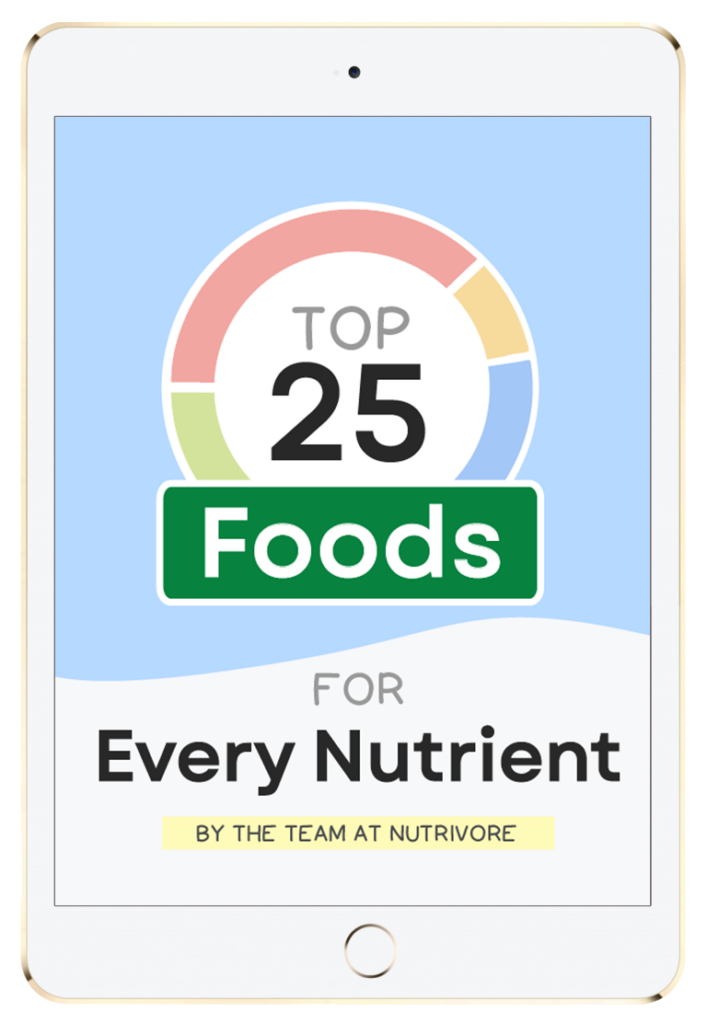 The Top 25 Foods for Every Nutrient
The Top 25 Foods for Every Nutrient e-book is a well-organized, easy-to-use guide to help you choose foods that fit your needs of 42 important nutrients while creating a balanced nutrient-dense diet.
Get two "Top 25" food lists for each nutrient, plus you'll find RDA charts for everyone, informative visuals, fun facts, serving sizes and the 43 foods that are Nutrient Super Stars!
Buy now for instant digital access.
Help me to keep building Nutrivore.com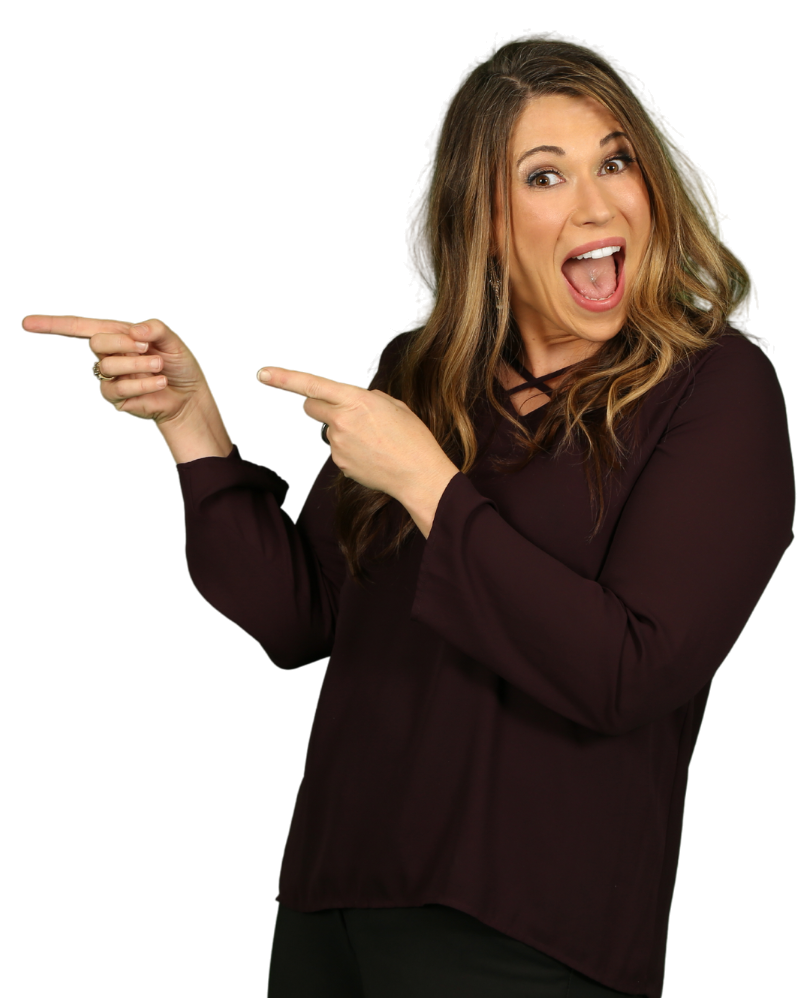 I'm working on writing more awesome articles on this topic to be featured right here on this webpage. If you're enjoying the content my team and I have created thus far and would like to see more, you can support our efforts to keep building out this site by joining the Nutrivore community on Patreon!
Plus, you'll gain exclusive access to the monthly Nutrivore Podcast, a NEW e-book every single month on a Nutrivore foundational food group, including 12 recipes, plus the entire, browsable Nutrivore Score database, and you can ask me all your Nutrivore questions directly! Sign up now and also get 5 free Nutrivore guides as a welcome gift! Win-win!