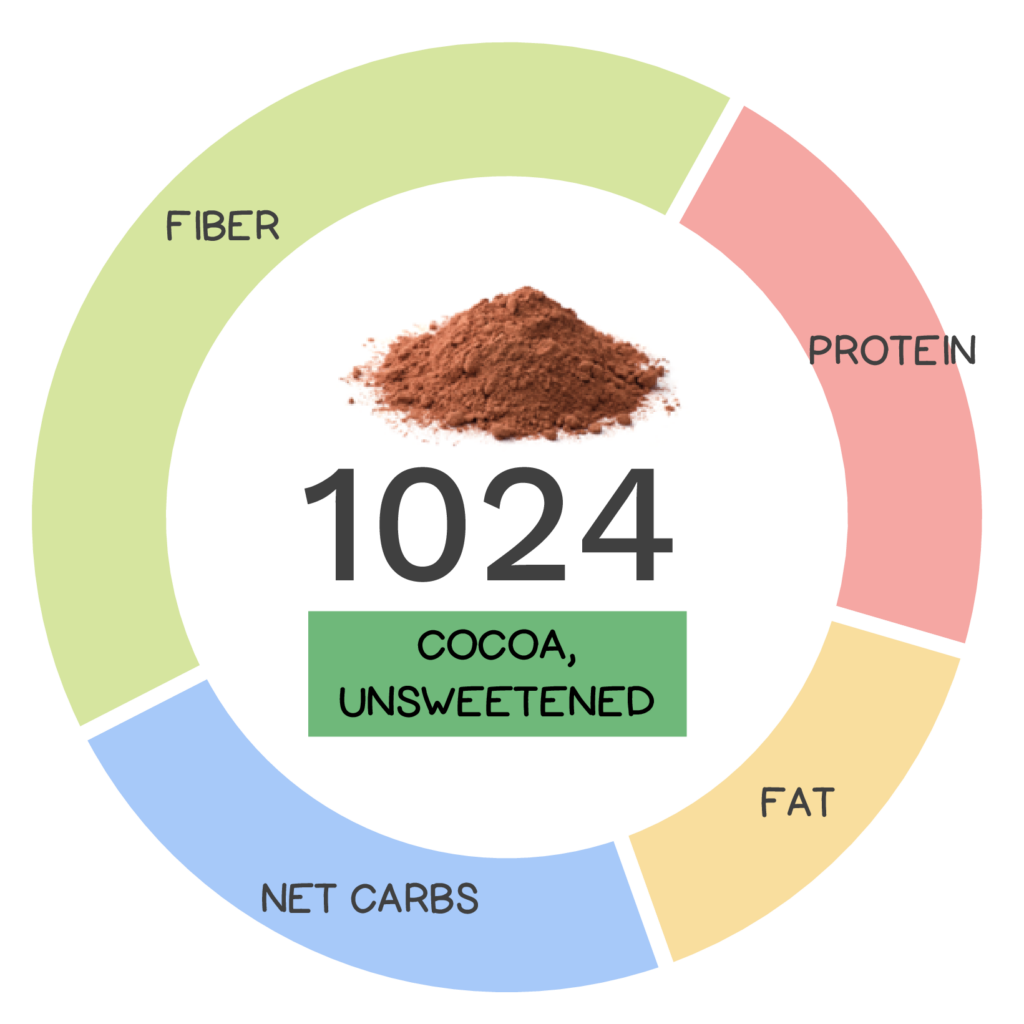 Few foods evoke as much joy as cocoa – just hearing the word is enough to elicit feelings of happiness and make our mouths water. Though many of us may consider it a guilty pleasure, cocoa is in fact "choc" full of nutrients and more nutrient dense than lots of so-called health foods. Not to be confused with chocolate, though it is a key component of this favorite food, let's clarify where this good stuff comes from.
The nomenclature around this food can be a bit confusing. The word "cacao" and "cocoa" may look similar and are sometimes used interchangeably, though incorrectly. "Cacao" actually refers to raw, unprocessed cocoa beans, while "cocoa" refers to beans that have been roasted, while chocolate is a mixture of both cocoa solids and cocoa butter. Clear as mud? Let me explain further. Cacao beans come from the Theobroma cacao tree (which translates to "food of the gods" in Greek – a fitting name). Cacao trees are native to the Amazon rainforest, where it was first domesticated in equatorial South America 5300 years ago! In fact, the Mayans and Aztecs regarded cacao beans so highly that they were used in religious ceremonies and offerings and as a form of currency throughout Mesoamerica! Today, most cacao is produced in West Africa, with Côte d'Ivoire (or Ivory Coast) providing about 40% of the world's supply.
Cacao beans aren't actually beans in the legume sense of the word, but instead are seeds from the tree's fruit, called cacao pods (which interestingly grow directly from the trunk or large branches). Each pod contains 20 to 60 cacao seeds or "beans" as they are commonly called. The beans consist of cocoa solids and cocoa butter. After the beans are roasted and shelled, the resulting pieces called nibs are further ground into cocoa paste, before the cocoa butter is extracted; the remaining solid that has been ground into a fine and unsweetened powder is what's known as cocoa powder. Cocoa powder contains primarily cocoa solids, with only roughly 10 to 15% cocoa butter remaining. This natural cocoa powder is a nutrient dense power house! But, be wary, some cocoa powder is further processed via what's known as the 'Dutch process' in order to lower its acidity and reduce the natural bitterness of cocoa (as well as making the product darker). Not only does this process result in a mellower flavor but unfortunately it also greatly reduces the healthful components remaining. So, when it comes to cocoa, don't go Dutch! Quality really, really matters – we want to make sure we get the most out of one of our favorite foods!
Nutrivore Score for Unsweetened Cocoa Powder – 1024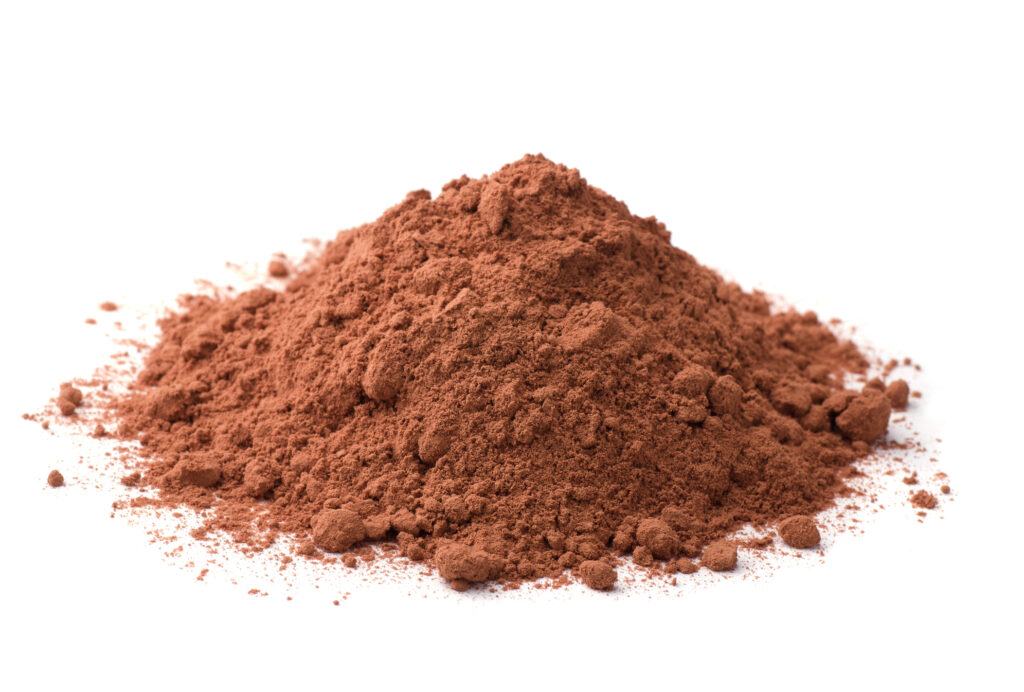 Unsweetened cocoa powder has a Nutrivore Score of 1024, making it a super nutrient-dense food! Plus, it is a low-carb food; one ounce (28 grams) of unsweetened cocoa powder contains 5.9 carbs!
Per serving, unsweetened cocoa powder is a best source (>50% daily value) of copper and polyphenols; an excellent source (20-50% daily value) of fiber, iron, magnesium, manganese, and vitamin B7 (biotin); and is a good source (10-20% daily value) of phosphorus, protein, and zinc.
Want to Know the Top 100 Nutrivore Score Foods?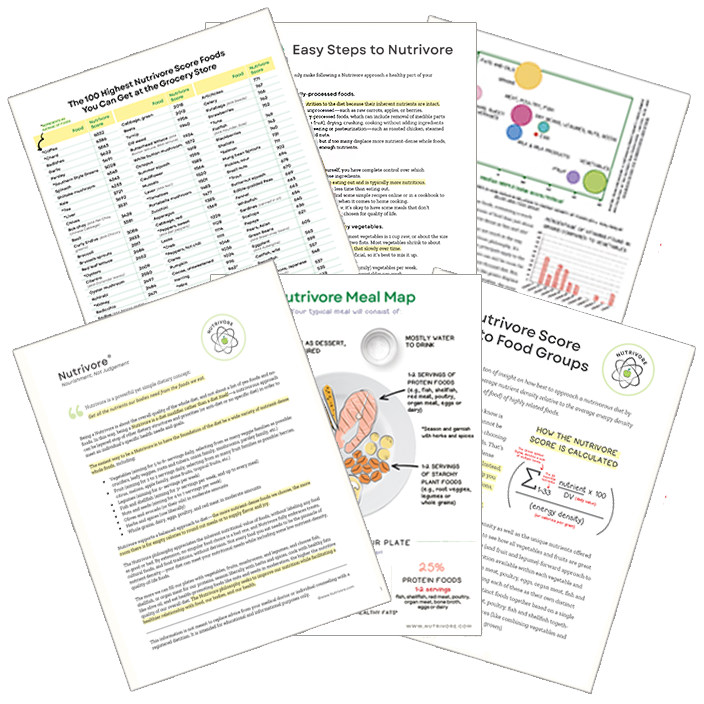 Get it Directly in Your Inbox!
The Nutrivore Newsletter is a weekly email that delivers bite-size fun facts, practical tips, recipes and resources. Sign up now and get 5 free guides directly to your inbox:
Easy Steps to Nutrivore 4-page guide
Nutrivore Foundational Foods 6-page guide
Nutrivore Score Guide to Food Groups 3-page guide
Nutrivore Meal Map
Top 100 Nutrivore Score Foods
Unsweetened Cocoa Powder Nutrition Facts
One serving of unsweetened cocoa powder is standardized to 1 ounce or about 28 grams.
Unsweetened Cocoa Powder Nutrition Facts Per Serving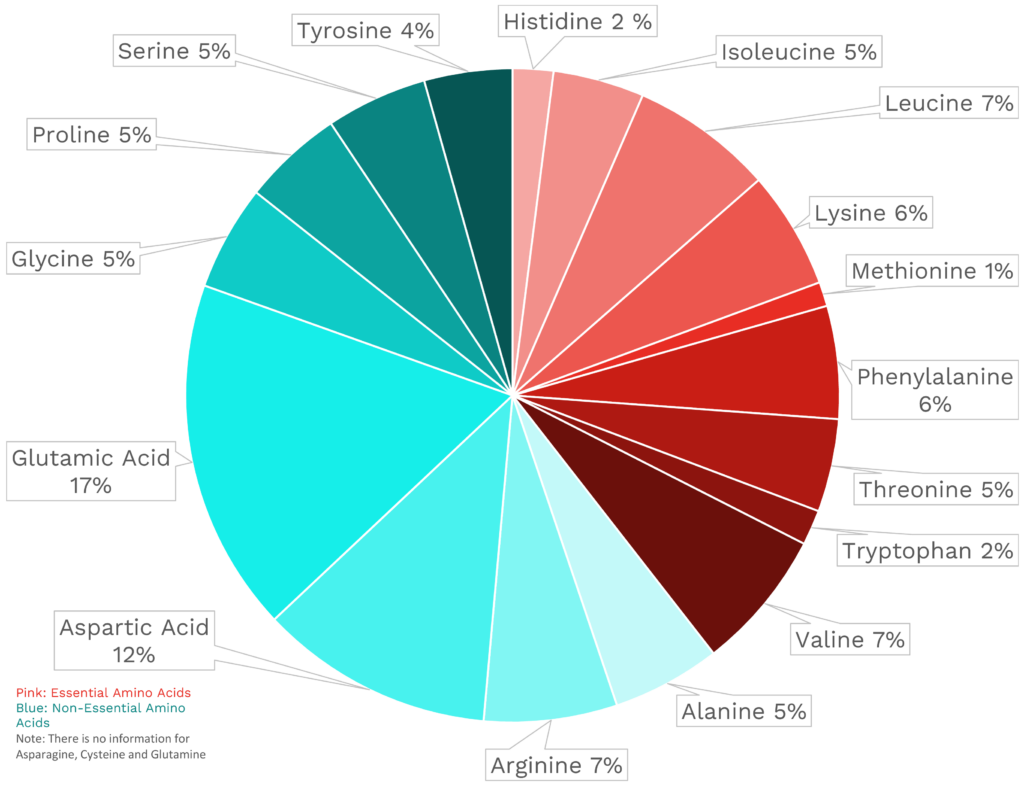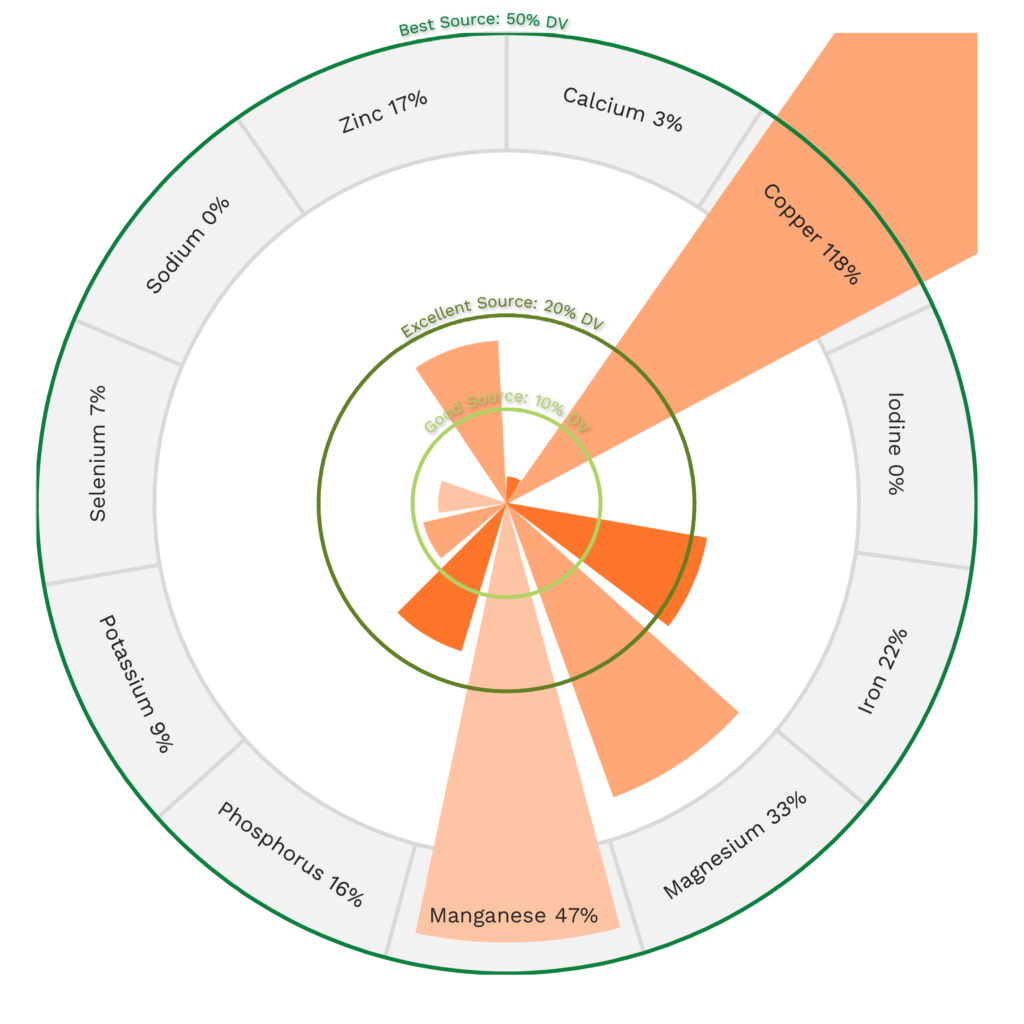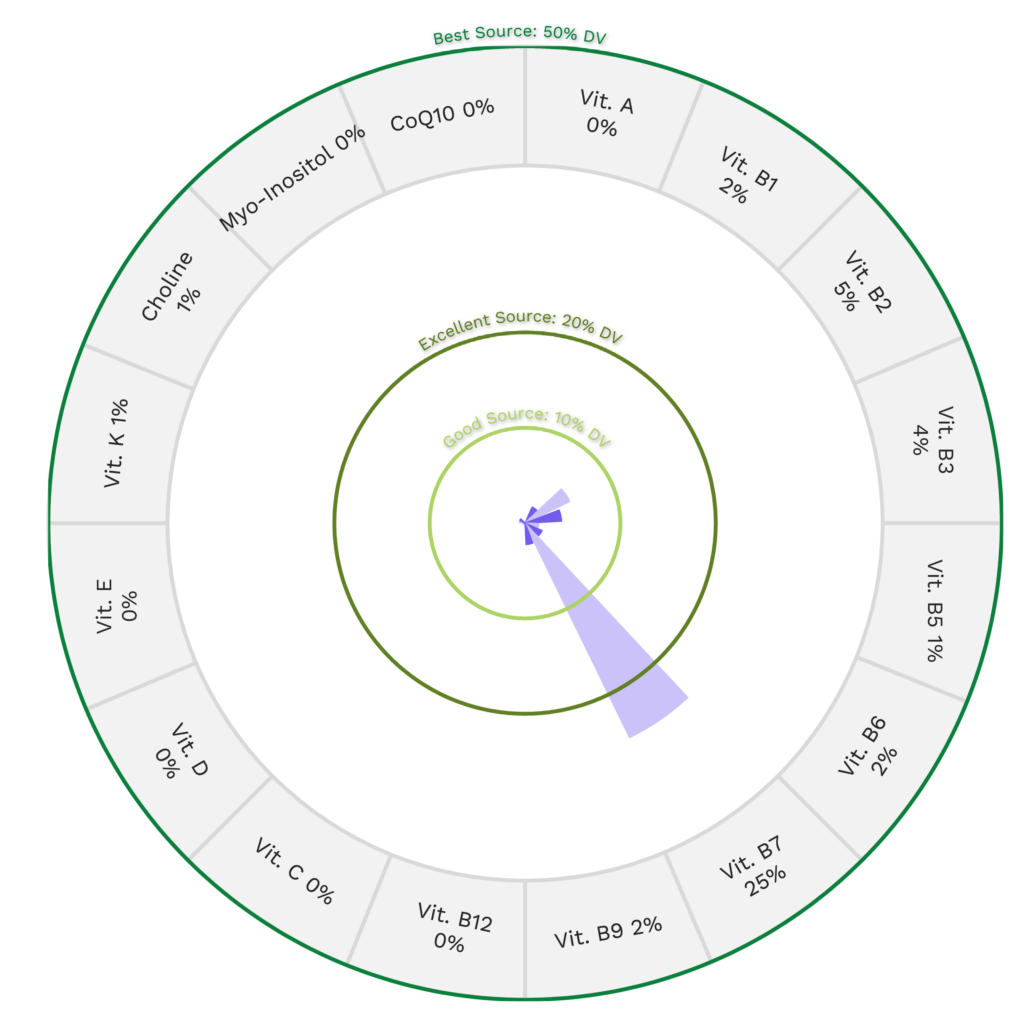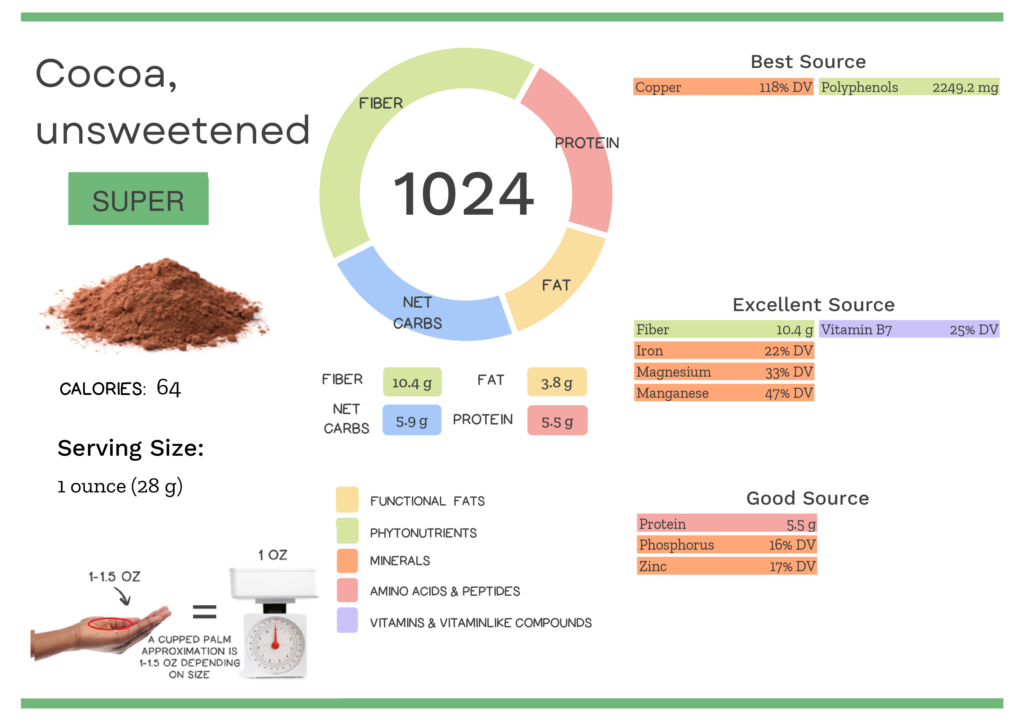 Impressed that cocoa powder is "choc" full of nutrients? Maybe your friends will be too!
Health Benefits of Unsweetened Cocoa Powder Nutrients
Let's take a closer look at all of the best and excellent source of nutrients found in a 1-ounce serving of unsweetened cocoa powder and see how they benefit our health.
Unsweetened Cocoa Powder Provides 2249.2 mg of Polyphenols
Unsweetened cocoa powder is a phenomenal source of polyphenols, containing a whopping 2249.2 mg of polyphenols per 1-ounce serving! For reference, fruits and vegetables typically contain 200-300 mg of polyphenols per 100-gram (3.5 ounce) serving. That means ounce per ounce cocoa powder contains over 25 times more polyphenols!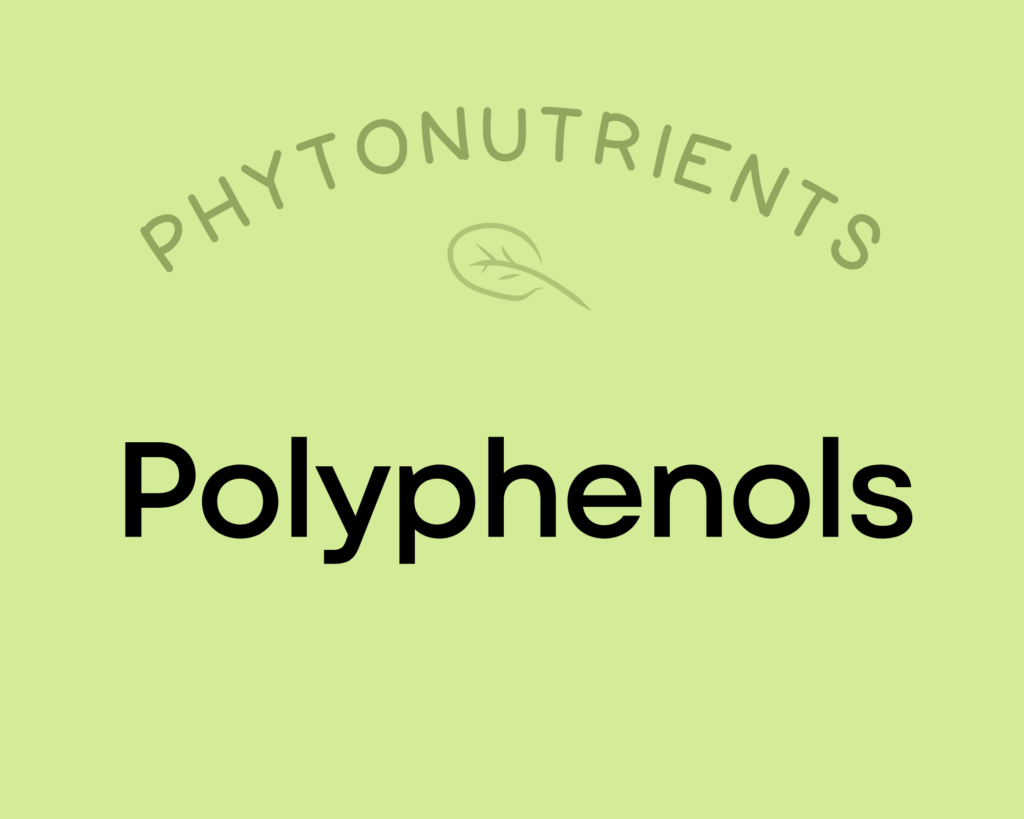 Polyphenols play a huge role in protecting against cancer, heart disease, diabetes, asthma, osteoporosis, neurodegenerative diseases, and other conditions associated with oxidative stress. In fact, a major reason foods like red wine and olive oil (as well as diets rich in both, such as the Mediterranean diet) show up as so beneficial may be due to their high polyphenol content! Along with chronic diseases, supplementing with polyphenols has been shown to protect against infections and reduce the signs of aging. Polyphenols exert their most potent effects by acting as antioxidants—preventing cellular damage by neutralizing hazardous oxygen radicals and improving cellular health as a result (which, in turn, benefits virtually every system in the body). As a result of their antioxidant properties, polyphenols also boost the immune system and protect against both chronic and acute diseases. In addition, polyphenols can help regulate enzyme function, stimulate cell receptors, modulate the functions of inflammatory cells (including T and B lymphocytes, macrophages, platelets, and natural killer cells), alter adhesion molecule expression, affect nerve cells and cardiac muscle cells, and exert antiviral effects. Learn more about polyphenols here.
Unsweetened Cocoa Powder Provides 118% DV Copper
Cocoa powder is also a fantastic source of copper, providing 118% of the daily value per 1-ounce serving!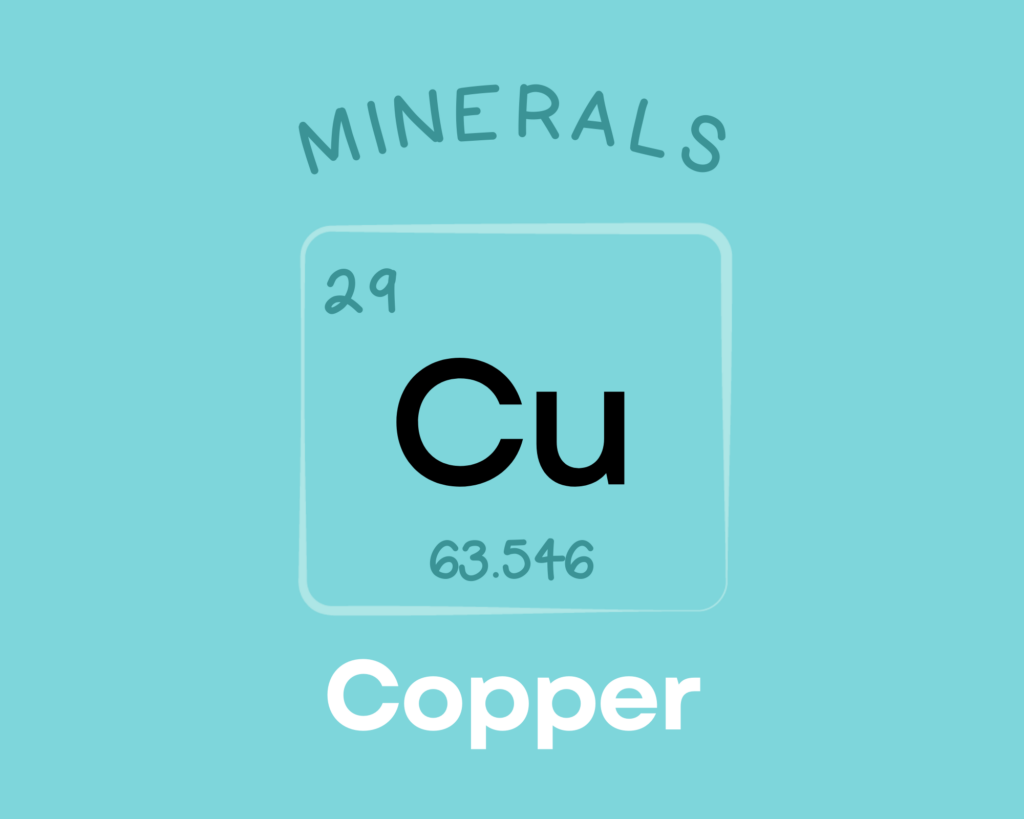 Copper is a trace mineral that's essential for all living organisms. Copper serves as a component of numerous enzymes and proteins in the body, giving it diverse roles in the growth, development, and maintenance of various organs (including the heart and brain), bone, and connective tissue. Copper is also involved in glucose and cholesterol metabolism, helps regulate gene expression, can scavenge free radicals, and is needed for the production of red blood cells. Learn more about copper here.
Unsweetened Cocoa Powder Provides 47% DV Manganese
Unsweetened cocoa powder is an excellent source of manganese, providing 47% of the daily value per 1-ounce serving!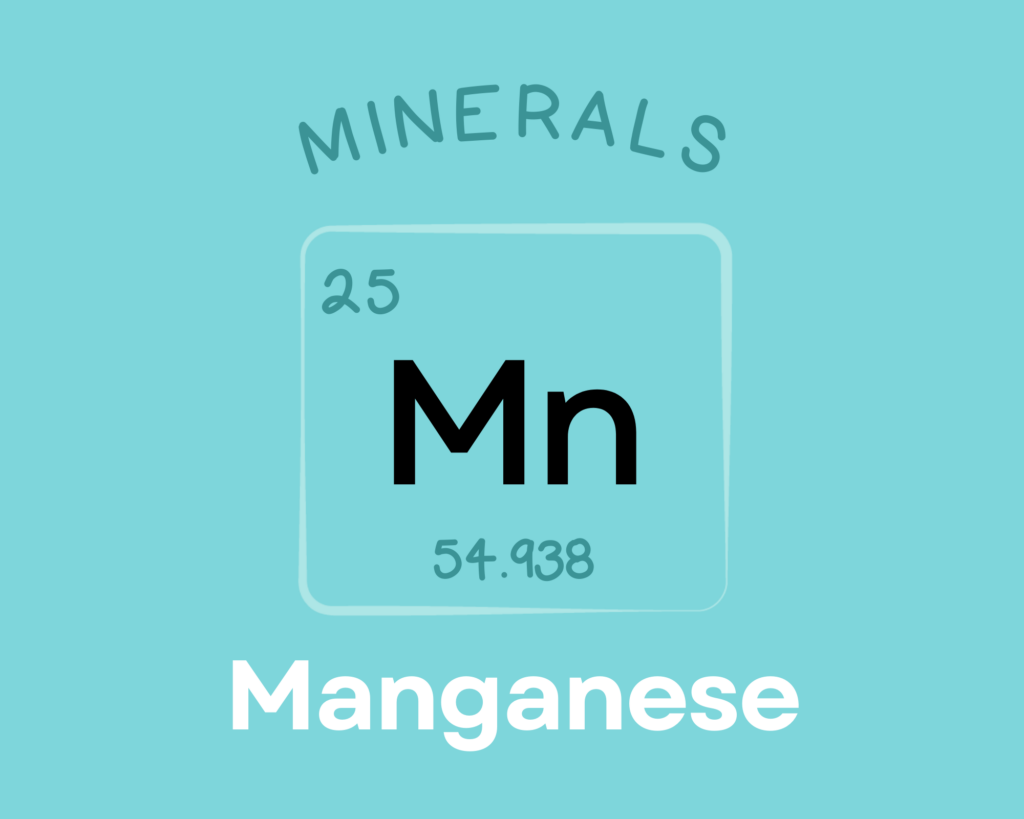 Manganese is an essential mineral that serves as a cofactor and component of numerous enzymes. Through these roles, it's involved in carbohydrate metabolism, amino acid synthesis, gluconeogenesis, detoxification, lipid processing, free radical defense, bone and collagen formation, and wound healing. Although the research so far is limited, some evidence suggests that manganese can protect against osteoporosis and diabetes, and may even be involved in seizure disorders. Learn more about manganese here.
Unsweetened Cocoa Powder Provides 10.4 g of Fiber
Unsweetened cocoa powder is also an excellent source of fiber, containing 10.4 grams of fiber per 1-ounce serving!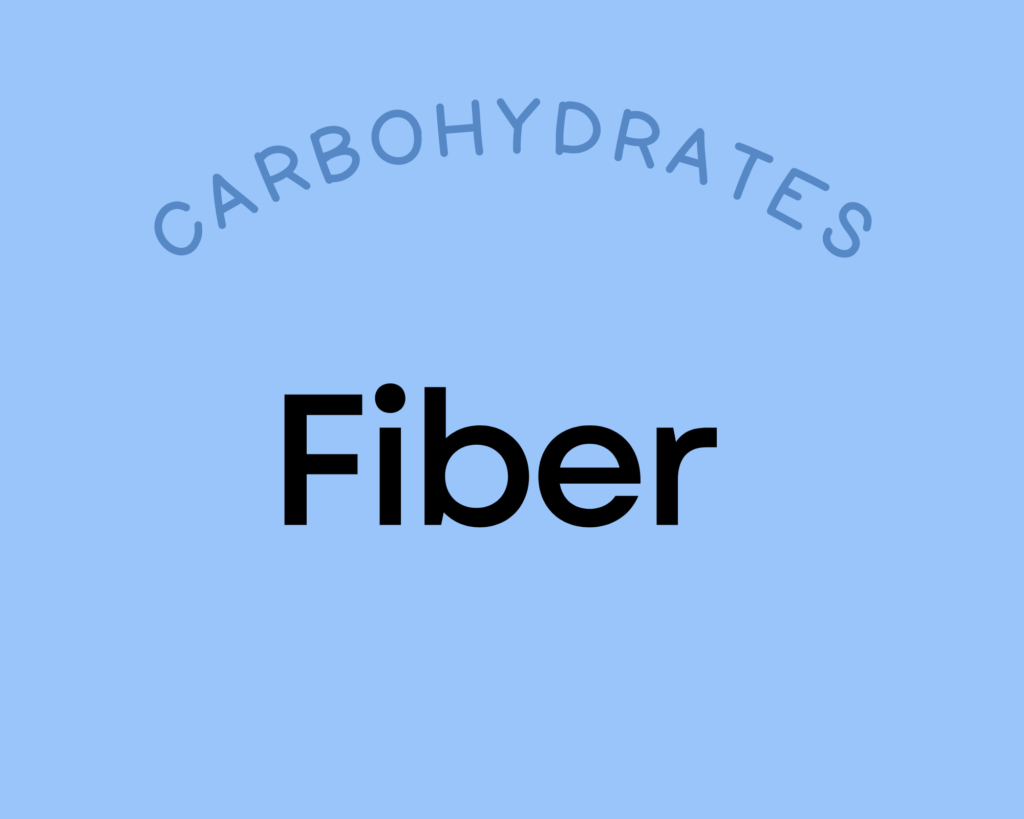 Fiber serves as substrate for the trillions of microbes that inhabit our digestive tracts, collectively referred to as the gut microbiome. Through their metabolism of fiber, these resident microbes benefit us in a whole host of ways, including aiding digestion, vitamin production, detoxification, regulation of cholesterol metabolism, providing resistance to pathogens, immune regulation, neurotransmitter regulation, regulation of gene expression, and more! In fact, every human cell is impacted by the activities of our gut microbes. A healthy gut microbial community is essential for our health. And, the converse is also true: An aberrant gut microbiome has been linked to conditions as wide-ranging as cancer, obesity, diabetes, cardiovascular disease, anxiety, depression, neurodegenerative diseases, autism, autoimmune disease, ulcers, IBD, liver disease, gout, PCOS, osteoporosis, systemic infections, allergies, asthma, and more!
Fiber has other benefits, like regulating peristalsis of the intestines (the rhythmic motion of muscles around the intestines that pushes food through the digestive tract), stimulating the release of the suppression of the hunger hormone ghrelin (so we feel more full), and slowing the absorption of simple sugars into the bloodstream to regulate blood sugar levels and avoid the excess production of insulin. Fiber also binds to various substances in the digestive tract (like hormones, bile salts, cholesterol, and toxins) and, depending on the type of fiber, can facilitate either elimination or reabsorption (for the purpose of recycling, which is an important normal function for many substances like bile salts and cholesterol), both of which can be extremely beneficial—if not essential—for human health.
The recommended dietary intake for fiber is 14 grams per 1000 kcal, which translates to 28 grams of fiber, if you eat a 2,000 calorie per day diet. However, there are many studies showing greater benefits from even higher levels of intake. Lear more about fiber here.
Unsweetened Cocoa Powder Provides 33% DV Magnesium
Cocoa powder is rich in magnesium, providing 33% of the daily value per 1-ounce serving!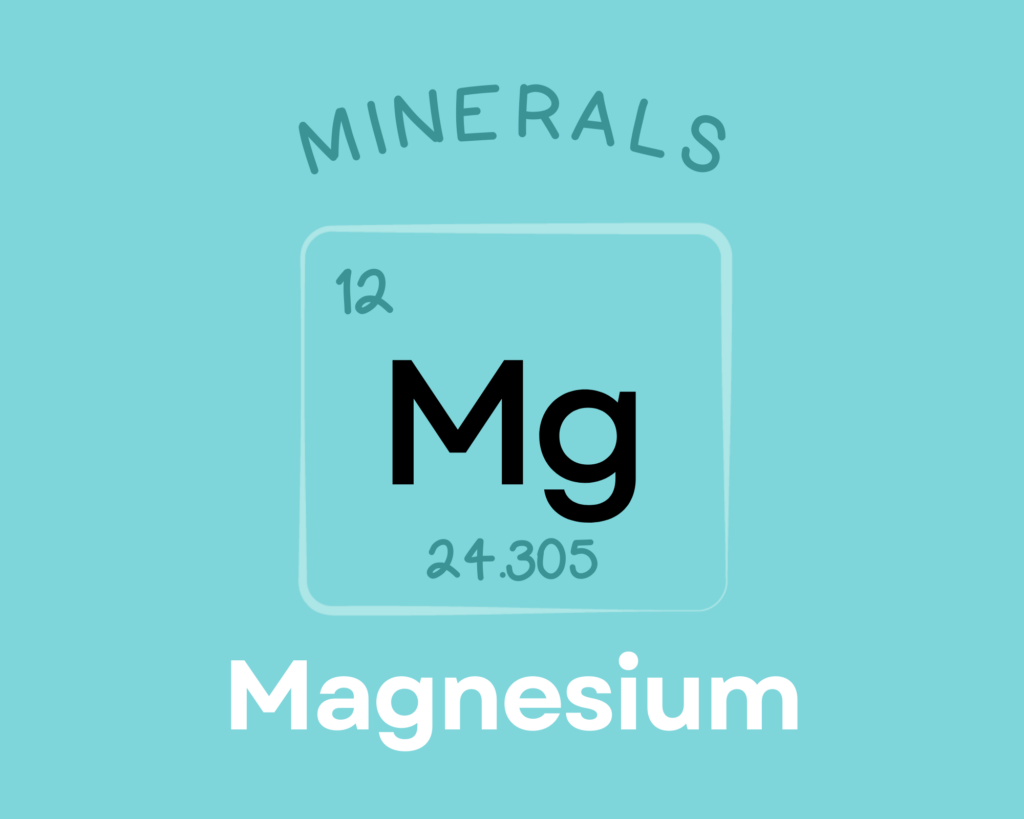 Magnesium is an essential mineral needed by every cell in the body. As an electrolyte, it's important for regulating fluid balance, nerve and muscle function, blood pH, and neurotransmission. It also serves as a cofactor for hundreds of different enzymes, giving it a role over 300 metabolic reactions—including pathways for cell signaling, energy production, protein synthesis, nucleic acid synthesis, and ion transport. Magnesium also has important structural functions in cells and bone tissue. Consuming enough magnesium may help protect against a variety of chronic diseases, including cardiovascular disease, type 2 diabetes, and osteoporosis. Learn more about magnesium here.
Unsweetened Cocoa Powder Provides 25% DV Vitamin B7 (Biotin)
Unsweetened cocoa powder is a great source of vitamin B7 (biotin), providing 25% of the daily value per 1-ounce serving!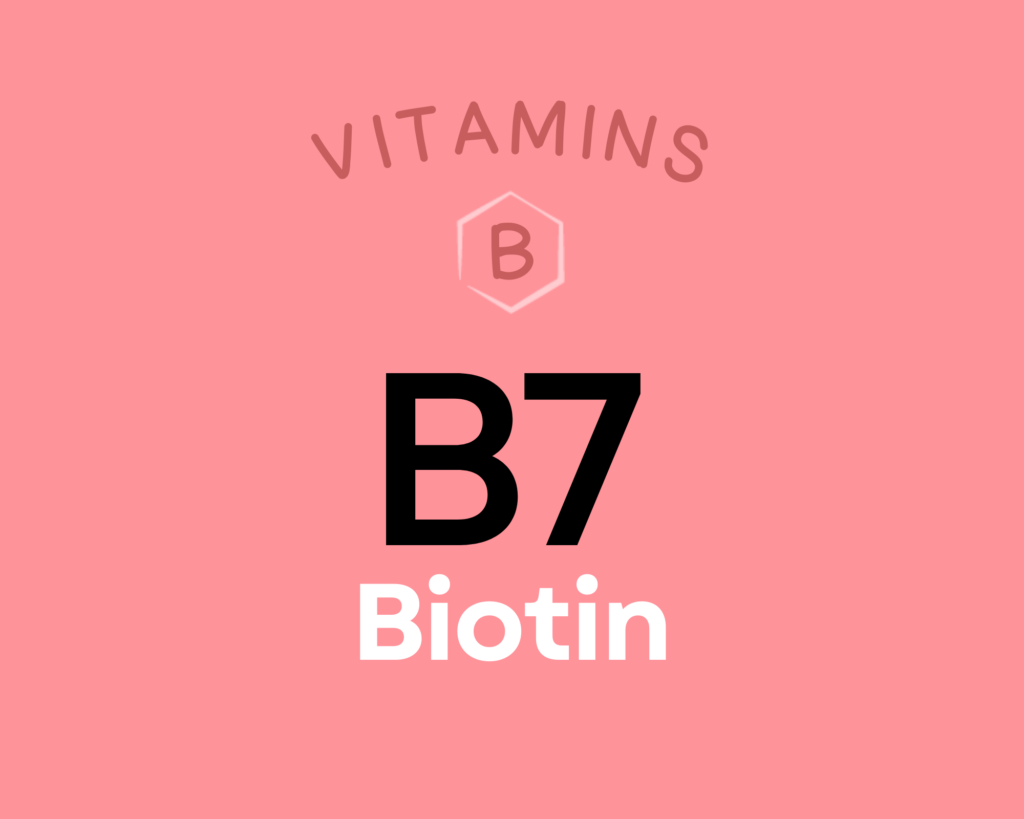 Biotin is a water-soluble B vitamin, also known as vitamin B7. Like other B vitamins, it plays an important role in energy metabolism (serving as a coenzyme for five carboxylase enzymes), neurotransmitter production, cellular function, and the function of various organs. Getting enough biotin can help support healthy nail and hair growth. It's also particularly important during pregnancy, with low intakes increasing the risk of premature delivery and birth defects. There's even some evidence biotin can benefit diabetics and reduce functional disabilities in people with multiple sclerosis. Learn more about biotin here.
Unsweetened Cocoa Powder Provides 22% DV Iron
Cocoa powder is also a great source of iron, providing 22% of the daily value per 1-ounce serving!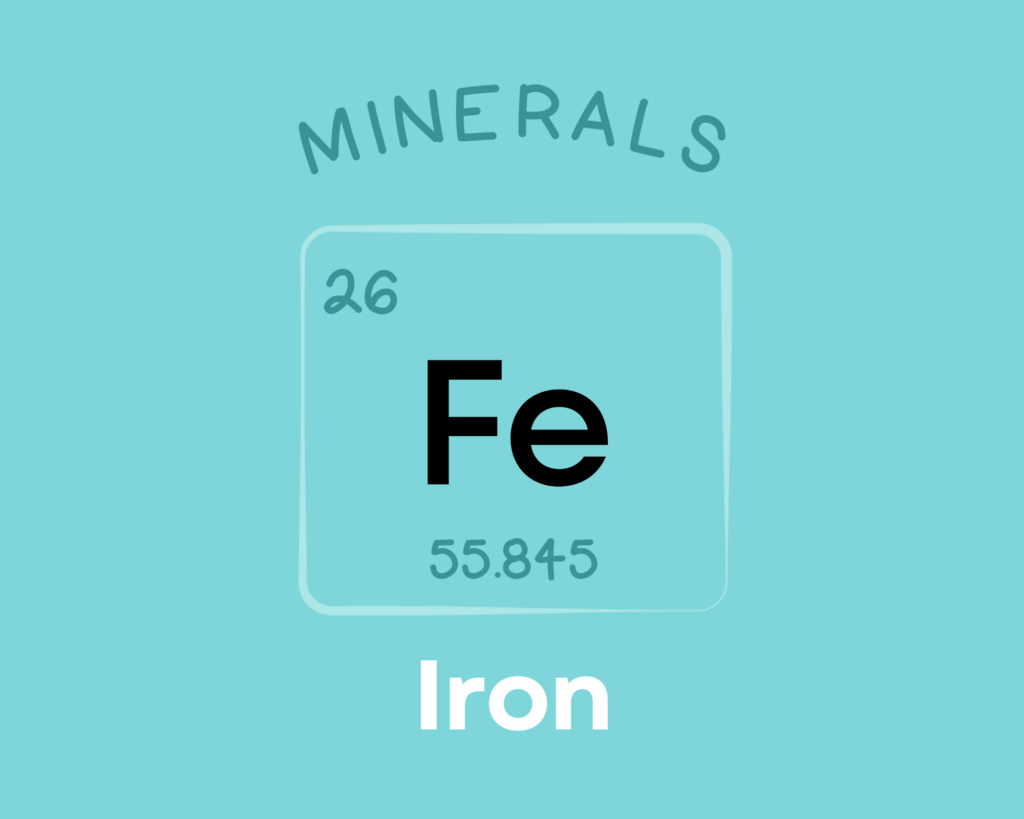 Iron is a mineral required for the metabolism of all living organisms. It's needed for the function of numerous iron-dependent proteins involved in electron transport, energy metabolism, oxygen transport and storage, DNA replication and repair, free radical scavenging, and oxidative processes. It plays an important role in reproductive health, gestation, immunity, and central nervous system development. Learn more about iron here.
Learn What Foods Are the Best Sources of Every Nutrient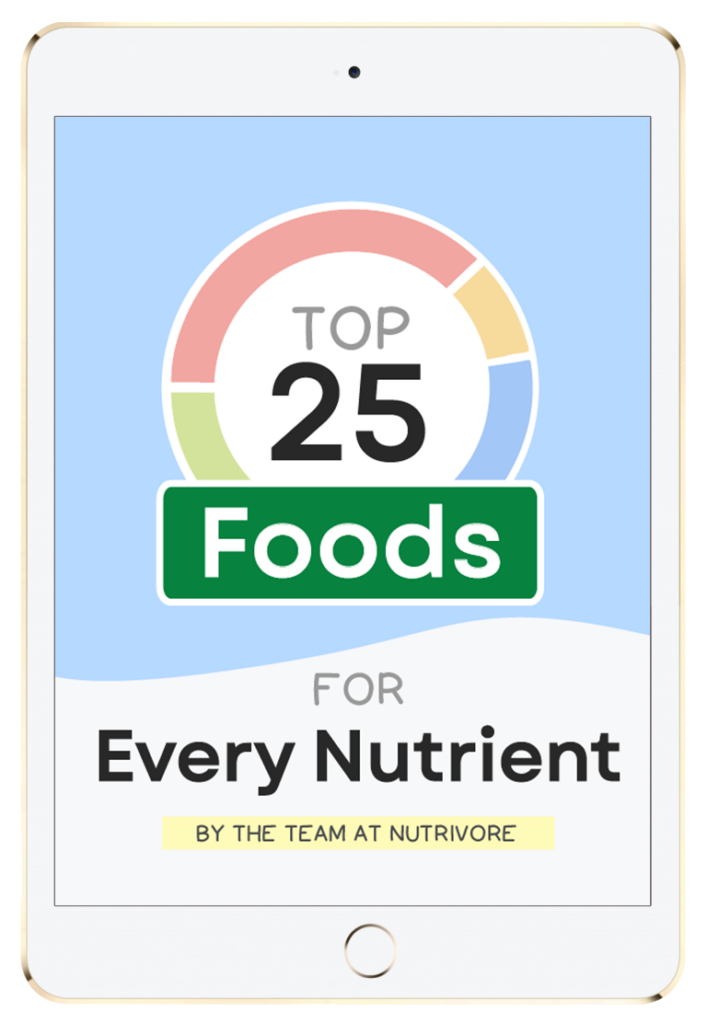 The Top 25 Foods for Every Nutrient
The Top 25 Foods for Every Nutrient e-book is a well-organized, easy-to-use guide to help you choose foods that fit your needs of 42 important nutrients while creating a balanced nutrient-dense diet.
Get two "Top 25" food lists for each nutrient, plus you'll find RDA charts for everyone, informative visuals, fun facts, serving sizes and the 43 foods that are Nutrient Super Stars!
cITATIONS
Expand to see all scientific references for this article.