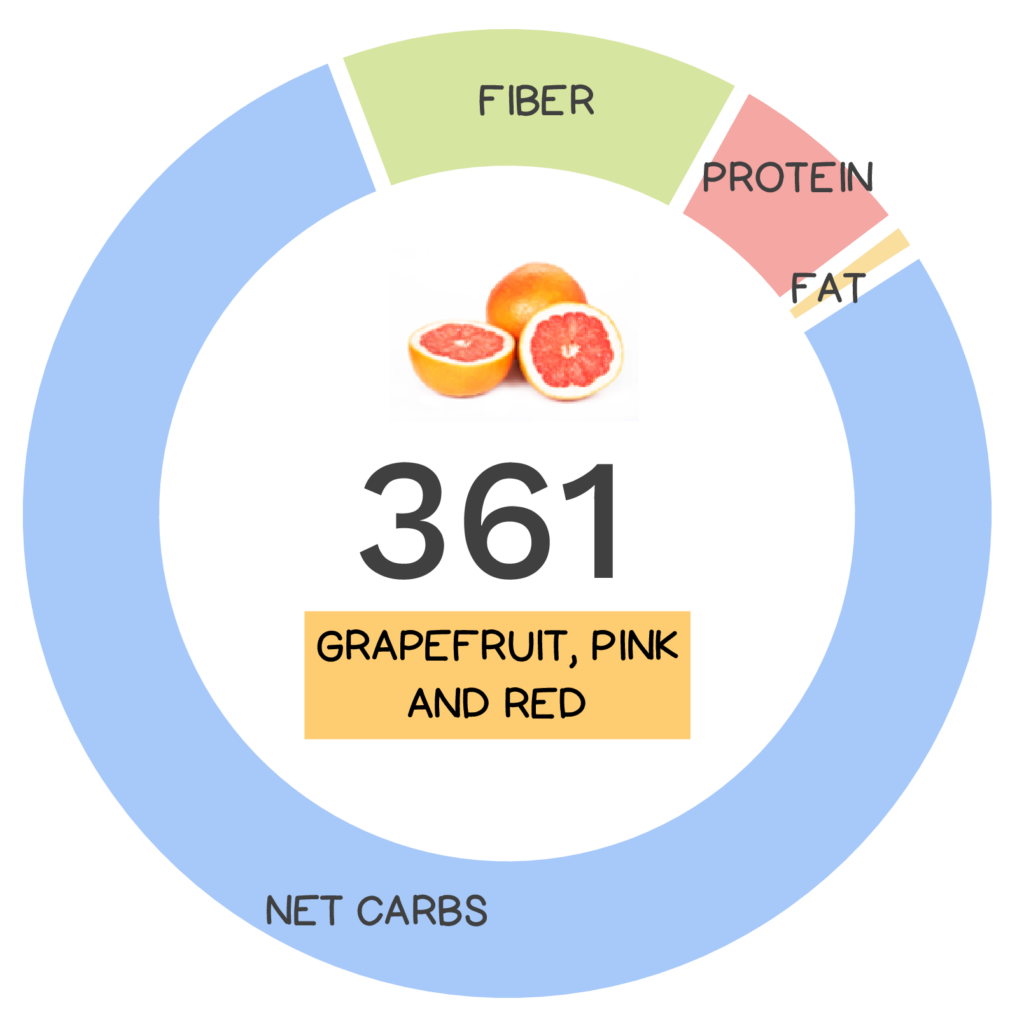 Grapefruits are one of those foods that people seem to love or hate. With their bitterly-sour, tart taste, some may be put off by this fruit, but with their plethora of health benefits, it's worth giving them a second chance! Knowing that there are different cultivars ranging in color and sweetness might help you acquire a taste for this citrus fruit. Grapefruits come in white, pink and red – the redder the variety, the sweeter the taste so if you're new to this fruit (or think you don't like them), that's a great place to start. Before you know it, you'll voluntarily be thinking "pucker up!"
Grapefruits (Citrus x paradisi) are the only citrus fruit that originated in the Americas, specifically in Barbados during the eighteenth century. They are a natural hybrid resulting from an accidental cross between the Jamaican sweet orange and the Indonesian pomelo. Botanically speaking, grapefruits, like their citrus cousins, are technically berries. Originally grapefruits were called the 'forbidden fruit,' while the name 'grapefruit' is believed to refer to the clusters of fruit that grow on the tree, which may contain up to 25 grapefruits, and resemble bunches of grapes. Amazingly, a single tree can produce more than 1500 pounds of fruit! The grapefruit was brought to Florida in the 1800s, where it was first grown for ornamental purposes until people discovered how delicious they were and the rest is history – today Florida is a major grapefruit producer. Grapefruits are closely related to other members of the citrus family including oranges, limes, lemons, and more which means they can easily cross to form various hybrids (in fact many citrus fruits aren't actually different species, but hybrids of existing citrus fruits). For instance, a tangelo is any hybrid of a tangerine or mandarin orange with a grapefruit or pomelo. The great thing about these "kissing cousins" is the resulting huge variety of fruits to enjoy.
Once you take the plunge and decide to include grapefruits in your diet, be aware that they have been shown to interact with numerous medications, resulting in adverse side-effects. Eating just a single whole grapefruit or drinking 200 mL of grapefruit juice can be enough to cause drug overdose toxicity so make sure to double-check any prescriptions for interactions before enjoying this citrus fruit!
Everything You Need to Jump into Nutrivore TODAY!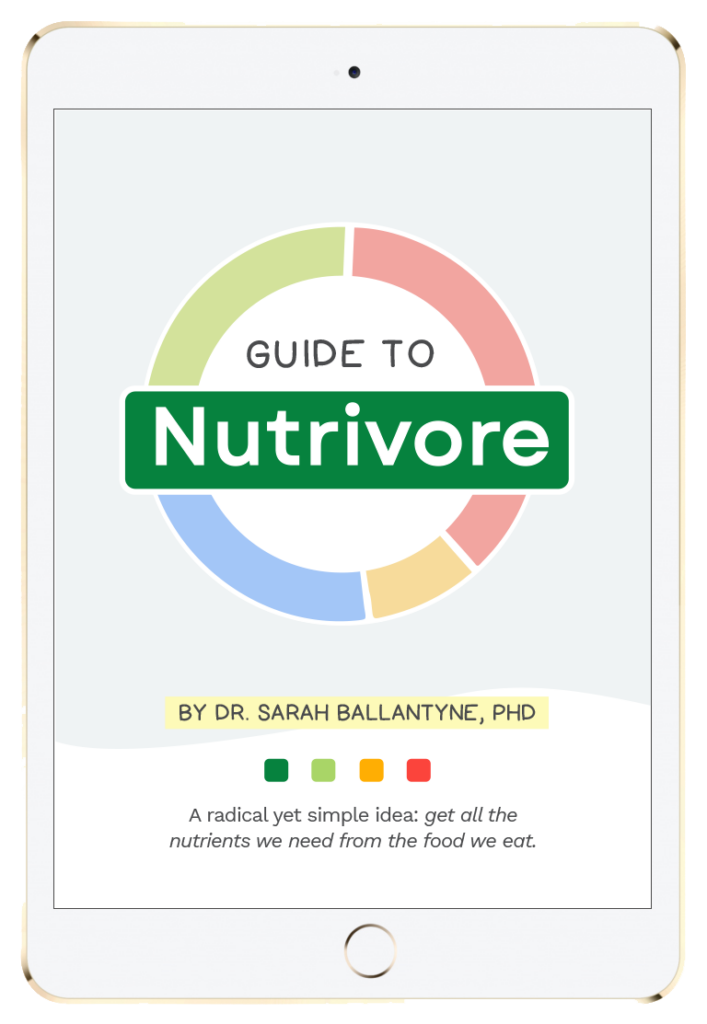 Guide to Nutrivore
The Guide to Nutrivore e-book explains why and how to eat a Nutrivore diet, introduces the Nutrivore Score, gives a comprehensive tour of the full range of essential and important nutrients!
Plus, you'll find the Top 100 Nutrivore Score Foods, analysis of food groups, practical tips to increase the nutrient density of your diet, and look-up tables for the Nutrivore Score of over 700 foods.
Nutrivore Score for Pink Grapefruit – 361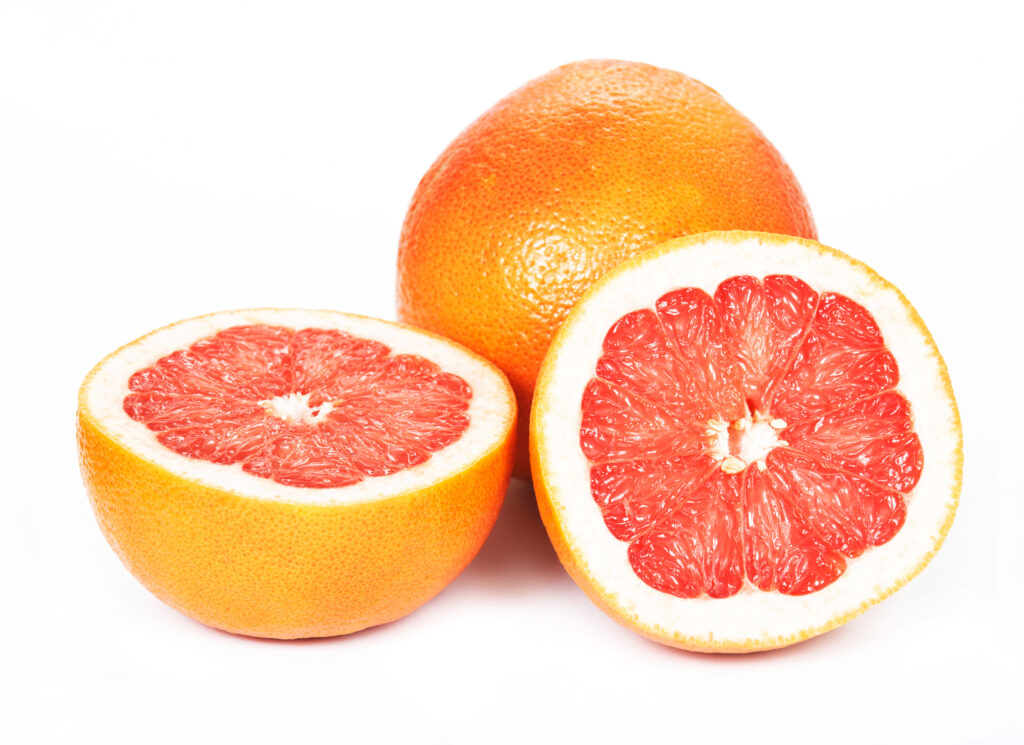 Pink grapefruit has a Nutrivore Score of 361, making it a medium nutrient-dense food! Plus, it is a low-calorie-density food; the calorie count of pink grapefruit is 97 calories per cup (or medium-sized grapefruit)!
Per serving, pink grapefruit is a best source (>50% daily value) of carotenoids and vitamin C; an excellent source (20-50% daily value) of myo-inositol, polyphenols, and vitamin B7 (biotin); and a good source (10-20% daily value) of dietary fiber, vitamin A, and vitamin B5 (pantothenic acid).
Want to Know the Top 100 Nutrivore Score Foods?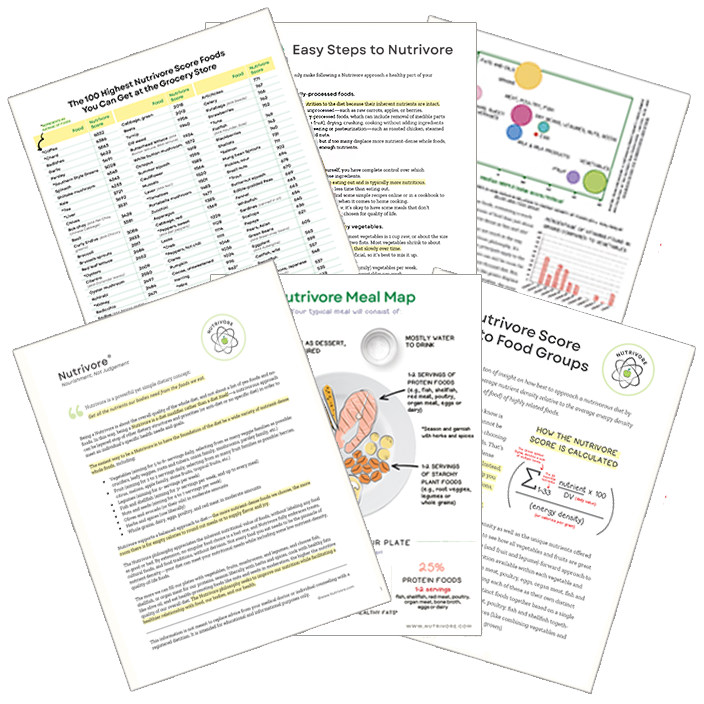 Get it Directly in Your Inbox!
The Nutrivore Newsletter is a weekly email that delivers bite-size fun facts, practical tips, recipes and resources. Sign up now and get 5 free guides directly to your inbox:
Easy Steps to Nutrivore 4-page guide
Nutrivore Foundational Foods 6-page guide
Nutrivore Score Guide to Food Groups 3-page guide
Nutrivore Meal Map
Top 100 Nutrivore Score Foods
Pink Grapefruit Nutrition Facts
One serving of grapefruit is standardized to 1 cup, sections with juice, or about 230 grams (8.1 ounces). A typical medium-sized pink grapefruit (3 3/4 inch diameter) weighs 246 grams which means: one serving of grapefruit is roughly equivalent to 1 medium grapefruit.
Pink Grapefruit Nutrition Facts Per Serving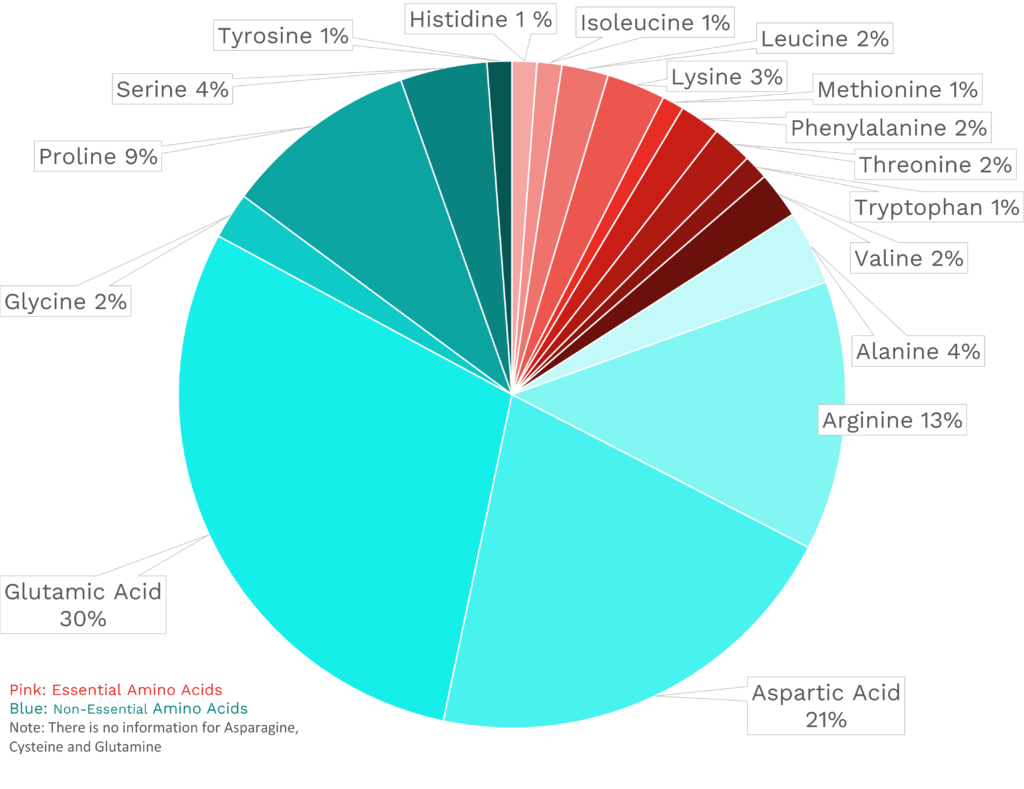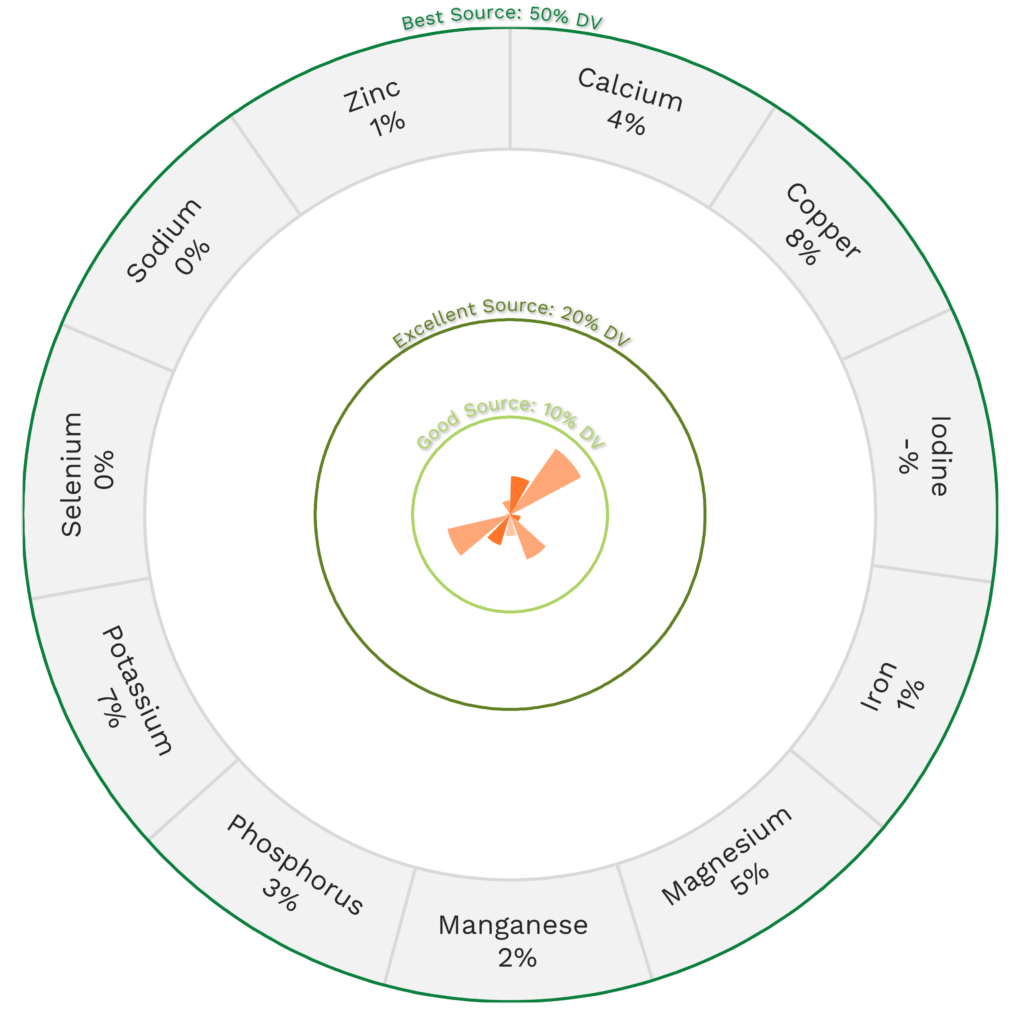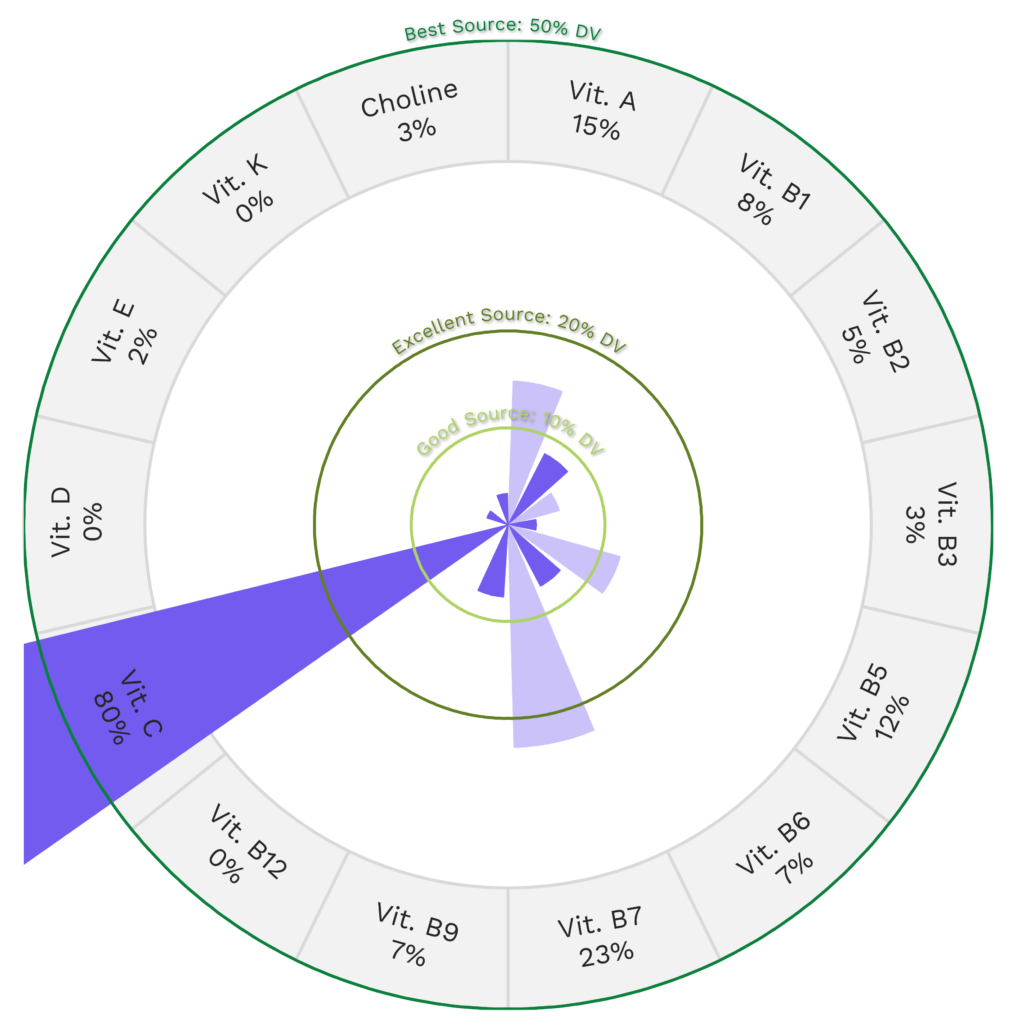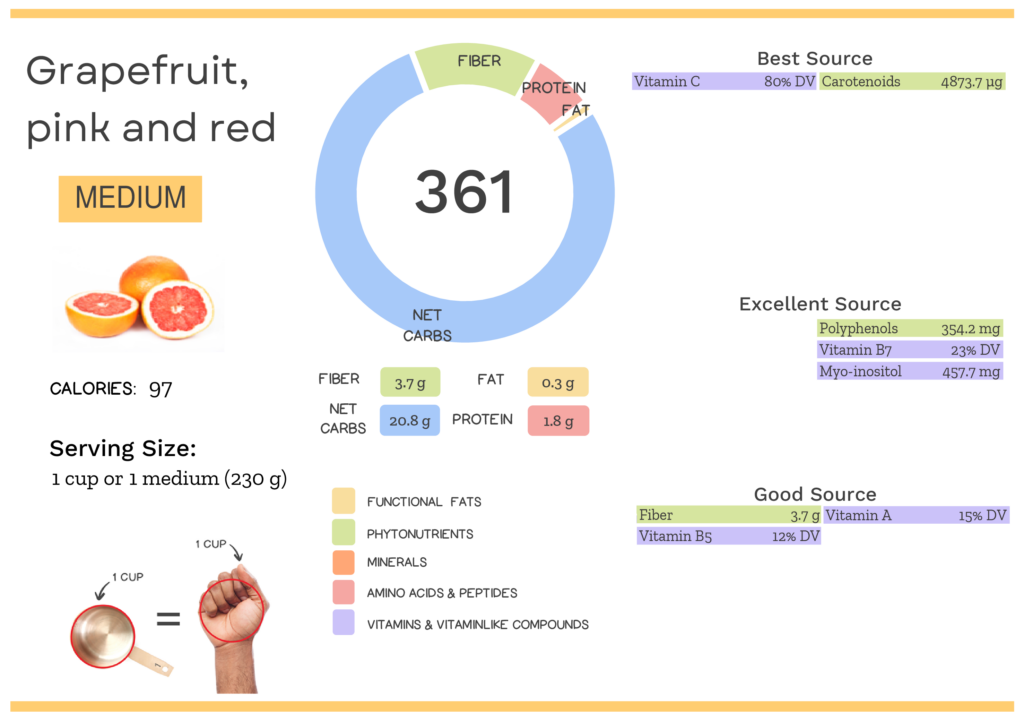 Grapefruit Nutrition Varies With Processing
The Nutrivore Score of grapefruit varies with processing. For instance, canned grapefruit, as well as grapefruit juice are conveniently available year-round at the grocery store. However, it's important to keep in mind that although juice delivers some of the good stuff citrus contains, many of the beneficial phytonutrients in these fruits are found in parts that are removed during juicing. What does this mean? Eating the whole fruit is your best bet for maximizing all the nutrients grapefruit has to offer!
| | NUTRIVORE SCORE |
| --- | --- |
| Grapefruit, sections, canned, water pack, solids and liquids | 1691 |
| Pink and red grapefruit, all areas, raw | 361 |
| Pink grapefruit juice, raw | 293 |
| White grapefruit juice, canned or bottled, unsweetened | 313 |
| White grapefruit juice, raw | 287 |
1Nutrivore Score may be higher since 10 to 25% of data is missing.
Grapefruit Nutrition Varies With Variety
There are numerous varieties of grapefruit varying in color, flavor, and nutrient content, which means their Nutrivore Scores also differ. If you think you don't like this sour fruit, try redder varieties, which tend to be sweeter!
| | NUTRIVORE SCORE |
| --- | --- |
| Pink and red and white grapefruit, all areas, raw | 392 |
| Pink and red grapefruit, all areas, raw | 361 |
| Pink and red grapefruit, California and Arizona, raw | 396 |
| Pink and red grapefruit, Florida, raw | 476 |
| White grapefruit, all areas, raw | 315 |
| White grapefruit, California, raw | 282 |
| White grapefruit, Florida, raw | 336 |
Did you find the nutrition in grapefruit "juicy"? Maybe your friends will too!
Health Benefits of Pink Grapefruit Nutrients
Let's take a closer look at all of the best and excellent source of nutrients found in a 1-cup serving of pink grapefruit and see how they benefit our health.
Pink Grapefruit Provides 80% DV Vitamin C
Pink grapefruit is a best source of vitamin C, providing 80% of the daily value per 1-cup serving!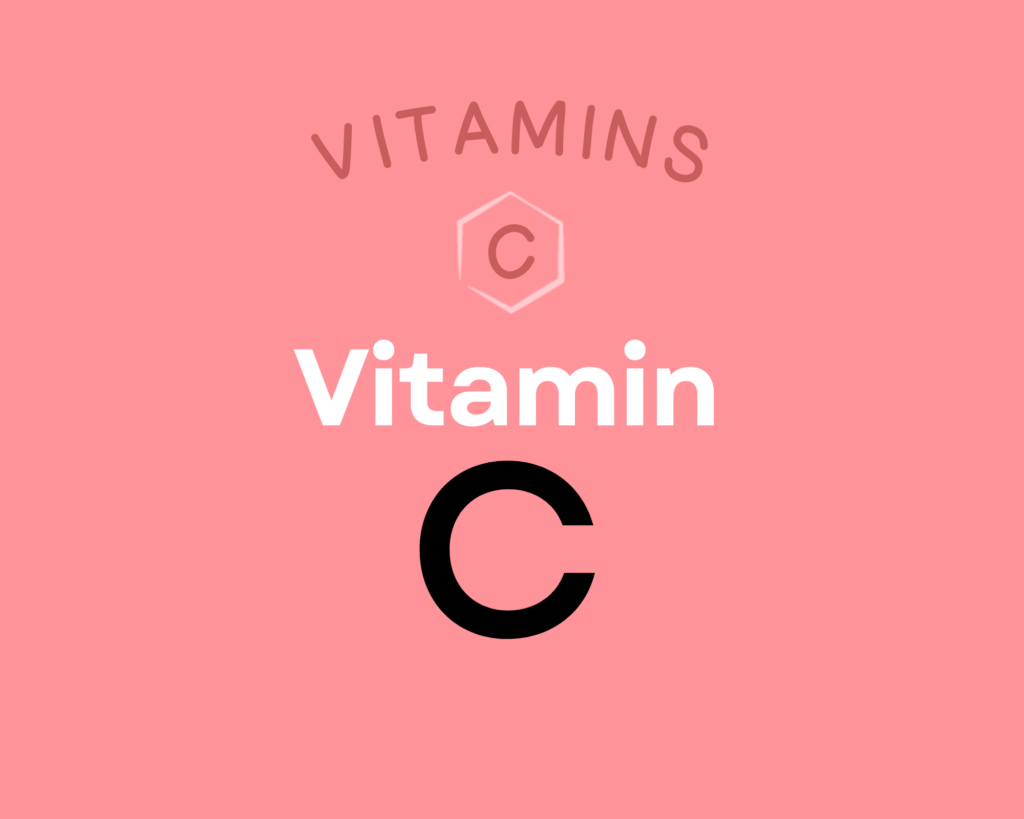 Vitamin C is a water-soluble vitamin that has powerful antioxidant properties (meaning it can help combat oxidative damage from free radicals and reactive oxygen species) and that serves as an enzyme cofactor (meaning it's needed for enzymes to do their job, for example vitamin C is necessary for collagen synthesis, which is essential for bones, joints, teeth, blood vessels, skin and eyes) and playing important roles in immune system and skin health. Higher intakes of vitamin C are linked to reduced risk of heart disease, some forms of cancer, type 2 diabetes, cataracts, age-related macular degeneration, and gout. Vitamin C can also help regulate the stress response and reduce anxiety, and there's preliminary evidence that it may also help prevent Alzheimer's disease. Learn more about vitamin C here.
Pink Grapefruit Provides 4873.7 μg of Carotenoids
Pink grapefruit is also a best source of carotenoids, providing 4873.7 μg of carotenoids per 1-cup serving!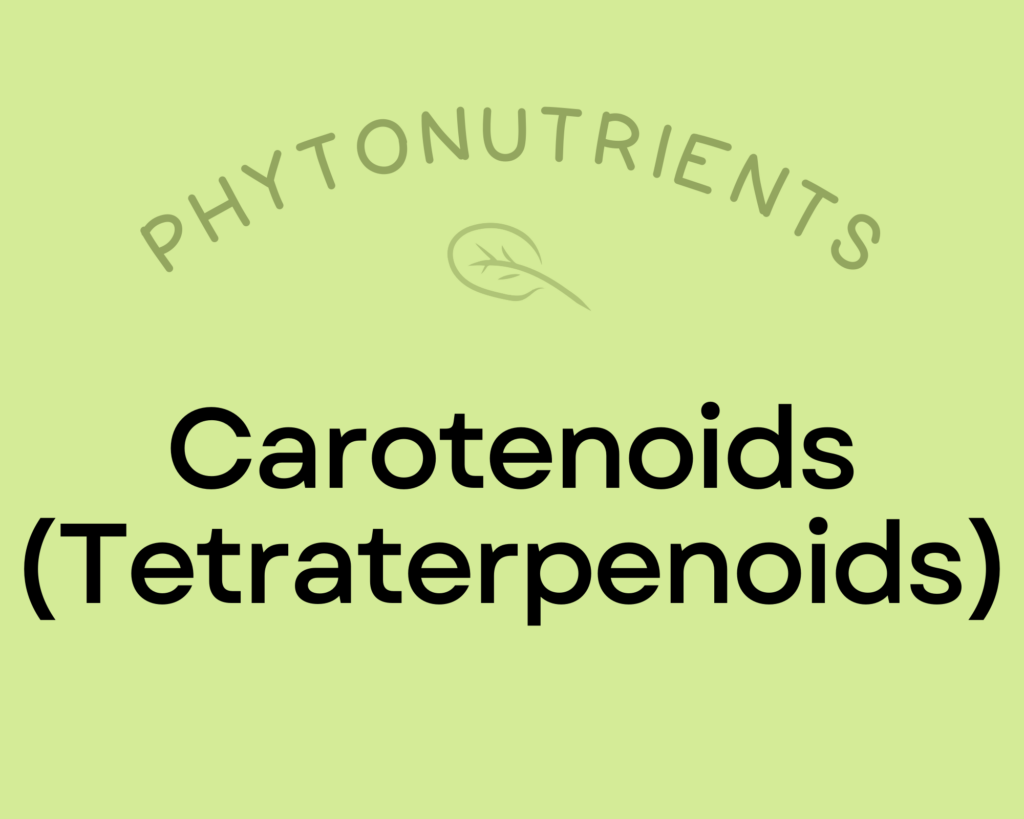 Carotenoids are a diverse group of phytonutrients that are responsible for giving fruits and vegetables vibrant red, orange, and yellow pigmentation. They were one of the earliest phytonutrients ever investigated by scientists (with research dating back to the 1800s!). Across studies, eating foods high in carotenoids appears to reduce the risk of head and neck cancers, supports vision health (particularly age-related eye diseases), may protect against metabolic syndrome and diabetes, and can reduce inflammation. Carotenoids have strong antioxidant properties, and help facilitate communication between cells by promoting the synthesis of connexin proteins, which create gap junctions in cell membranes that allow small molecules to be exchanged (which is part of how cells "talk" to each other!). Consuming carotenoids with fat significantly increases their absorption. Learn more about carotenoids here.
Pink Grapefruit Provides 354.2 mg of Polyphenols
Pink grapefruit is an excellent source of polyphenols, providing 354.2 mg of polyphenols per 1-cup serving!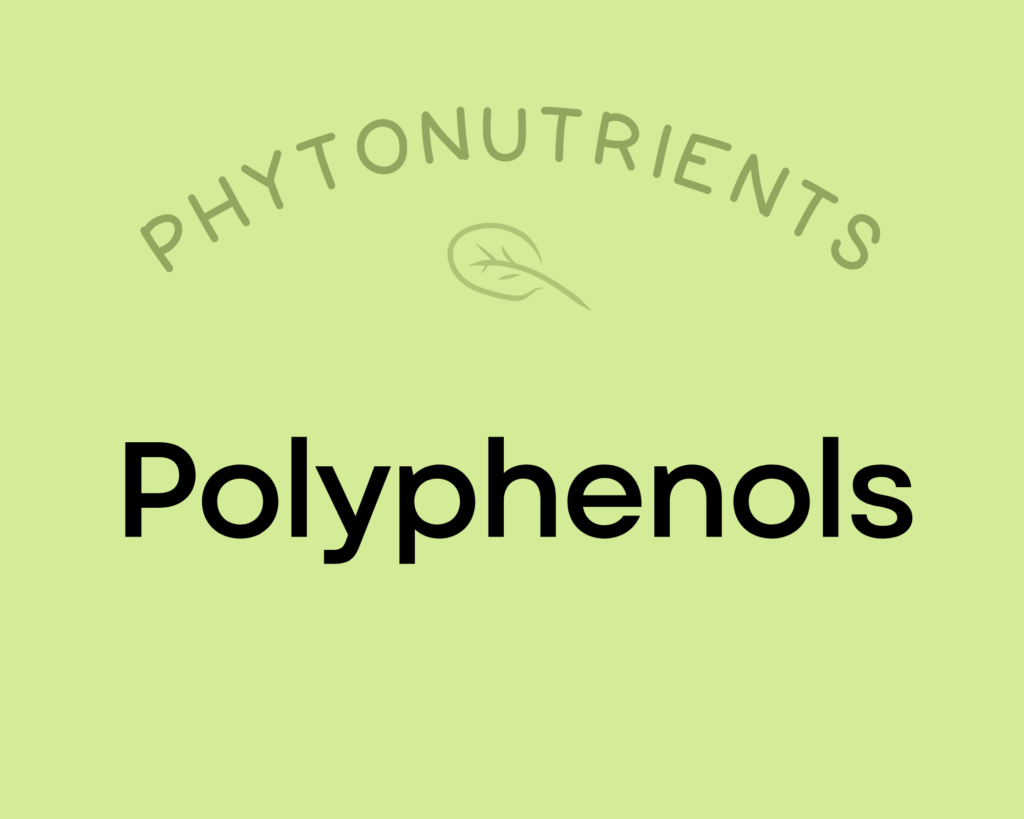 Polyphenols play a huge role in protecting against cancer, heart disease, diabetes, asthma, osteoporosis, neurodegenerative diseases, and other conditions associated with oxidative stress. In fact, a major reason foods like red wine and olive oil (as well as diets rich in both, such as the Mediterranean diet) show up as so beneficial may be due to their high polyphenol content! Along with chronic diseases, supplementing with polyphenols has been shown to protect against infections and reduce the signs of aging. Polyphenols exert their most potent effects by acting as antioxidants—preventing cellular damage by neutralizing hazardous oxygen radicals and improving cellular health as a result (which, in turn, benefits virtually every system in the body). As a result of their antioxidant properties, polyphenols also boost the immune system and protect against both chronic and acute diseases. In addition, polyphenols can help regulate enzyme function, stimulate cell receptors, modulate the functions of inflammatory cells (including T and B lymphocytes, macrophages, platelets, and natural killer cells), alter adhesion molecule expression, affect nerve cells and cardiac muscle cells, and exert antiviral effects. Learn more about polyphenols here.
Pink Grapefruit Provides 457.7 mg of Myo-Inositol
Pink grapefruit is also an excellent source of myo-inositol, providing 457.7 mg of myo-inositol per 1-cup serving!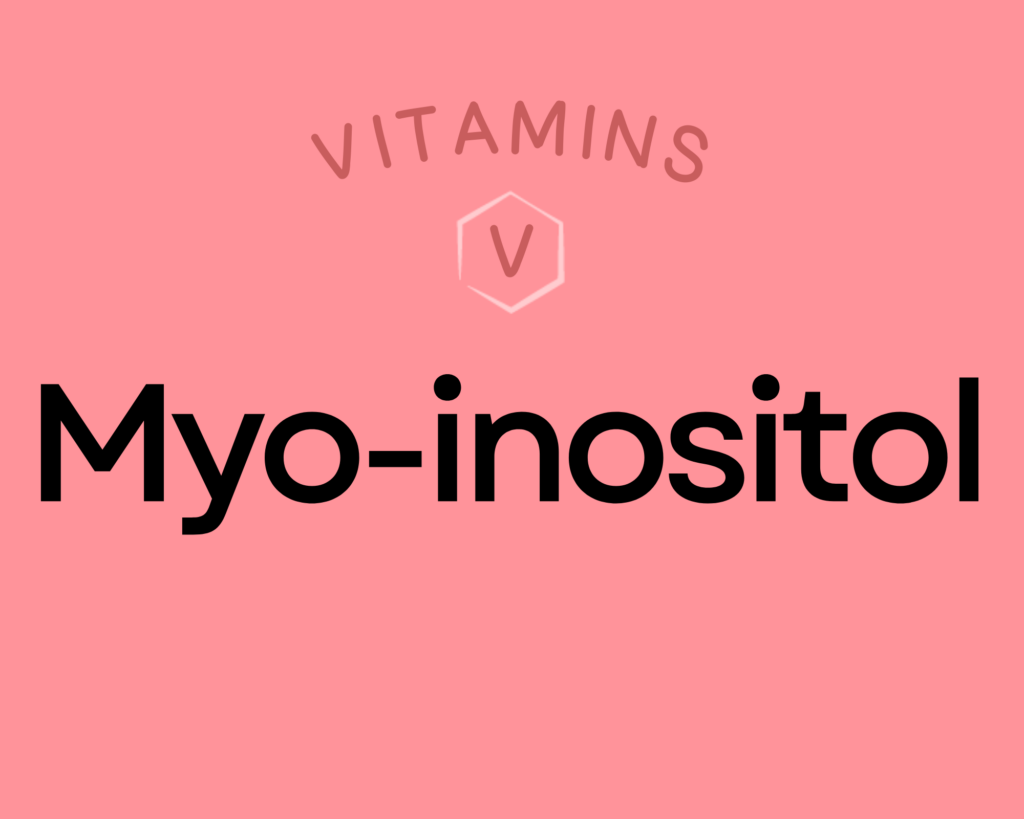 Sometimes referred to as vitamin B8, inositol (aka myo-inositol) is a carbocyclic sugar that is an important structural component of cell membranes. It mediates cell signal transduction in response to a variety of hormones (including insulin), neurotransmitters, and growth factors and participates in osmoregulation (the control of water and salt concentrations inside and outside of cells). It has been shown to improve insulin sensitivity and increase intracellular glucose uptake, as well as reduce anxiety.
Learn What Foods Are the Best Sources of Every Nutrient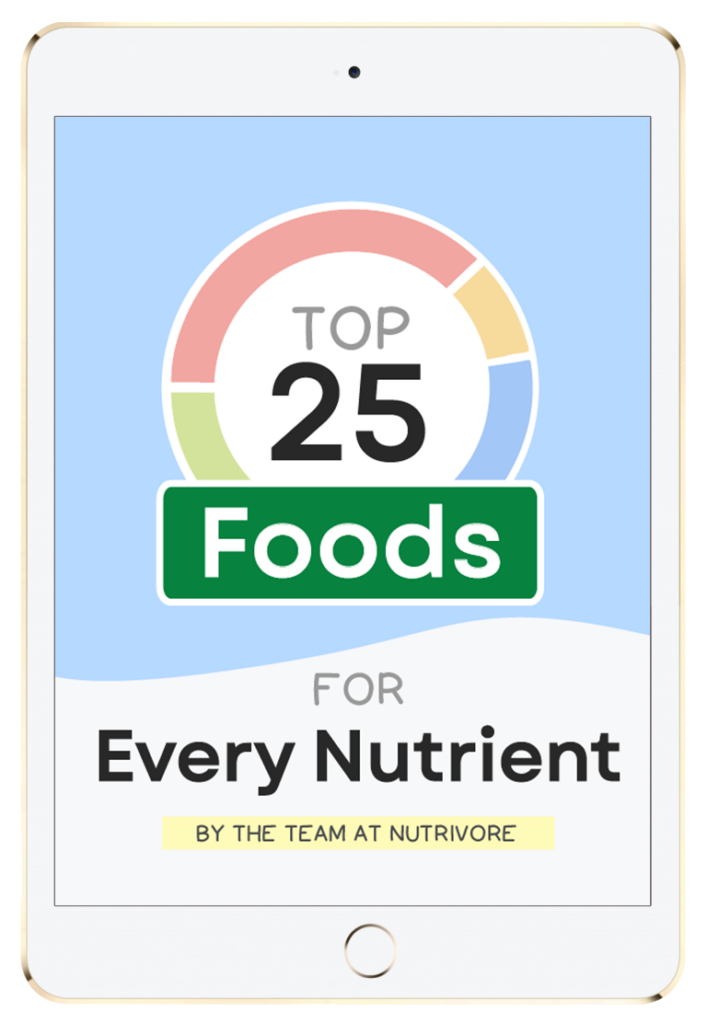 The Top 25 Foods for Every Nutrient
The Top 25 Foods for Every Nutrient e-book is a well-organized, easy-to-use guide to help you choose foods that fit your needs of 42 important nutrients while creating a balanced nutrient-dense diet.
Get two "Top 25" food lists for each nutrient, plus you'll find RDA charts for everyone, informative visuals, fun facts, serving sizes and the 43 foods that are Nutrient Super Stars!
How Much Pink Grapefruit Should We Eat Per Day?
Not only are citrus fruits juicy and fragrant, their low energy density and high micronutrient and phytonutrient content means regularly including them in our diet also helps to support our overall health!
Consuming 800 grams of vegetables and fruits daily reduces all-cause mortality by 31% compared to eating less than 40 grams daily. A 2017 systemic review and meta-analysis looked at how all-cause mortality was impacted by varying intakes of 12 different food groups: whole grains and cereals, refined grains and cereals, vegetables, fruits, nuts, legumes, eggs, dairy products, fish, red meat, processed meat, and sugar-sweetened beverages. This analysis revealed non-linear relationships between how much of a particular food group we eat and how it impacts our health. While the results revealed no upper limit to the benefits of vegetable intake, the sweet spot for fruit intake was 300 grams daily. Intakes of fruit over 400 grams per day were not as beneficial as 300 grams, but the good news is that even intakes of 600 grams of fruits per day was superior to no fruit at all! This sweet spot for fruit intake translates to 2 to 3 servings of fruit daily.
Thus, a good rule of thumb is to aim for at least 500 to 600 grams of vegetables (5 to 8 servings, depending on the vegetable, and as much as you want above that) and about 300 grams of fruit (2 to 3 servings, depending on the fruit) per day. Fruit makes a convenient snack, a healthy dessert, a whimsical addition to salads, and a sophisticated flavoring agent in the form of salsas, jams, and chutneys. A serving is standardized to 1 cup chopped for raw vegetables and fruits (typically translates to 1/2 cup to 2/3 cup once cooked). Learn more in Importance of Vegetables and Fruit
Eating grapefruit and other citrus at least a few times per week is a great goal for overall health! Studies have shown that eating 2 or 3 servings of citrus fruits per week reduces all-cause mortality by 8% compared to eating no citrus.
It's always best to mix up the fruit veggies you eat day to day (aiming for a wide variety of different vegetables and fruits throughout the week), and grapefruit definitely has a place at the table.
Easily track your servings of Nutrivore Foundational Foods!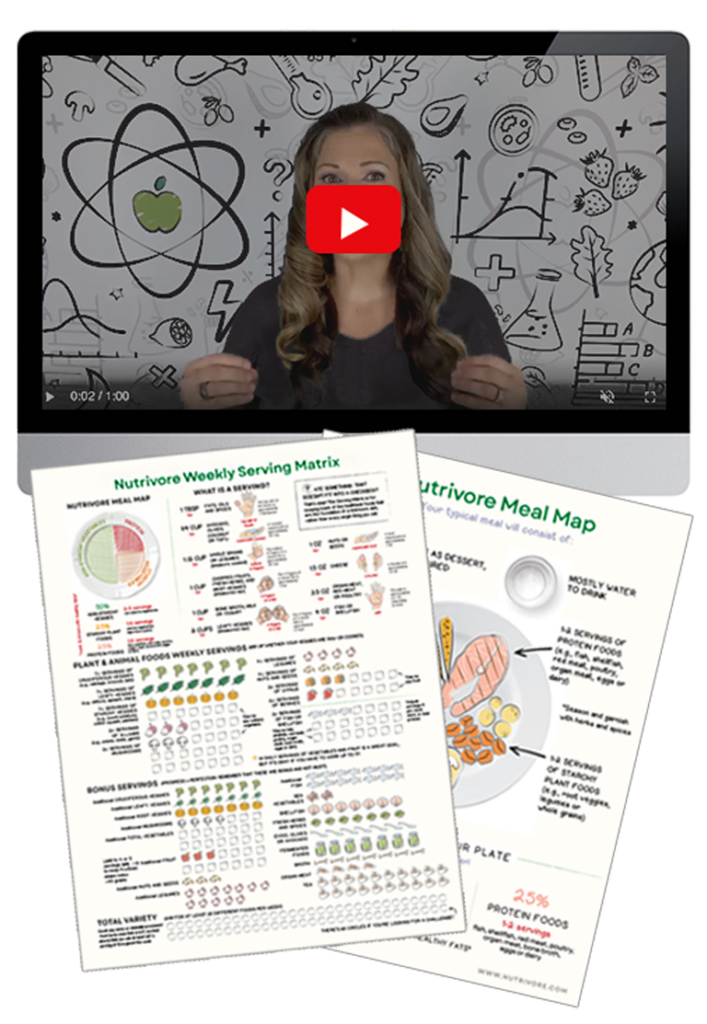 The Nutrivore Weekly Serving Matrix
The Nutrivore Weekly Serving Matrix digital resource is an easy-to-use and flexible weekly checklist designed to help you maximize nutrient-density and meet serving suggestions of Nutrivore foundational foods, all without having to weigh or measure your foods!
Includes a 1-hour video tutorial and downloadable interactive guides.
cITATIONS
Expand to see all scientific references for this article.

Clements RS Jr, Darnell B. Myo-inositol content of common foods: development of a high-myo-inositol diet. Am J Clin Nutr. 1980 Sep;33(9):1954-67. doi: 10.1093/ajcn/33.9.1954. PMID: 7416064.

Fineli Finnish Food Composition Database: Grapefruit, Without Skin

Kubo H, Fujii K, Kawabe T, Matsumoto S, Kishida H, Hosoe K. Food content of ubiquinol-10 and ubiquinone-10 in the Japanese diet. Journal of Food Composition and Analysis. 2008. Vol 21(3):199-210. https://doi.org/10.1016/j.jfca.2007.10.003.

Malgorzata EZ, Witkowska AM. Antioxidant Potential and Polyphenol Content of Selected Food. International Journal of Food Properties. 2011. Vol 14(2):300-308. doi: 10.1080/10942910903176584

USDA Food Central Database: Grapefruit, raw, pink and red, all areas

Watanabe T, Kioka M, Fukushima A, Morimoto M, Sawamura H. Biotin content table of select foods and biotin intake in Japanese. Int J Anal Bio-Sci. 2014. Vol 2(4):109-125.