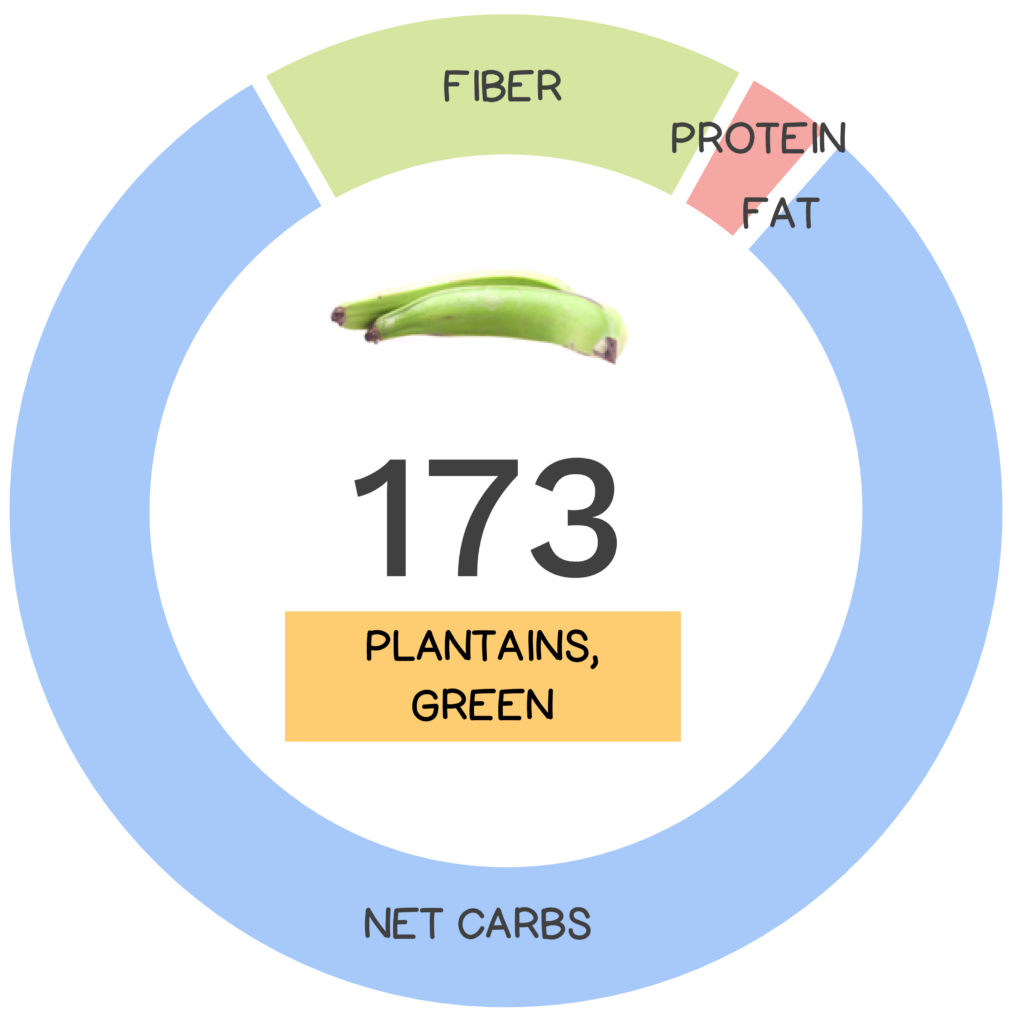 Bananas versus plantains – what's the difference? These close cousins may look very similar, but are entirely different when it comes to how they taste and are consumed. While "dessert" bananas are more popular in Europe and the United States, where they rank as the top fresh fruit consumed (you could say they are "top banana"), world-wide plantains are actually much more common (so I guess that means bananas are actually "second banana?"). If you're looking for clarity on these family members, you've come to the right place!
Bananas and plantains are both members of the genus Musa, growing on plants that are technically giant herbs rather than trees, since they have a "pseudostem" made of tightly packed sheaths, rather than a true, woody trunk! In general, bananas refer to cultivars that are eaten when fully ripe and sweet, while plantains refer to larger, starchier, lower-sugar cultivars that are eaten cooked (though they can be eaten at any stage of ripeness). The original scientific name for banana, Musa sapientum, translates to "fruit of the wise men," and these fruits are believed to be one of the first fruits that humans cultivated. Though we might associate them with South and Central American culture and cuisine, they were actually first grown in Southeast Asia, in New Guinea around 8000 BC. Unlike the fruits we eat today, original wild bananas and plantains were filled with large, hard seeds; they reached their current form by being hybridized into triploids (which have three sets of chromosomes and don't form viable seeds). In fact, commercial bananas and plantains don't reproduce through fertilization: farmers cultivate them by removing the host plant's underground rhizomes (called banana pups) and replanting them elsewhere!
Today bananas are grown in 135 different countries around the world and there are over 500 edible types. The fruits vary in size, firmness, and color, ranging from the familiar yellow to green, red, purple, or brown when ripe. Most of us are accustomed to the long, curved, yellow Cavendish bananas available in grocery stores, since they are the most widely exported bananas globally (comprising 45% of the banana market!), but there are other commercial banana varieties. For instance, Gros Michel bananas, which are similar to Cavendish but sweeter and more intensely flavored, were the most popular banana until the mid-1960s, when they were nearly wiped out by the fungus Fusarium oxysporum, also known as Panama disease. Banana exporters began growing disease-resistant Cavendish cultivars as a replacement crop, but some experts believe Cavendish bananas could eventually suffer the same fate due to their lack of genetic diversity.
Bananas and plantains are important for global food security, representing a major food staple for millions of people in developing countries, especially important as they are available fresh year-round. In Africa alone, they provide 25% of caloric requirements for over 70 million people and world-wide they rank as the tenth most important staple food. Economically their production accounts for ~15% of the world's total fresh fruit and they are essential in terms of world trade. The downside is their mass production has contributed to coral reef destruction, deforestation and the production of more waste than any other agricultural sector.
Apart from their role as food, in some parts of East Africa, they're also an important crop for making beer! In addition, banana leaves are used as plates and for cooking, banana fiber is used in the production of textiles and paper, while banana peel may be useful for extracting heavy metal contamination. One last cool fact – ripe bananas and banana plant leaves fluoresce when exposed to ultraviolet light, while green or unripe bananas do not. How cool is that? I think it's "bananas"!
Green or unripe plantains are higher in starch than their yellow counterparts and are typically eaten cooked. They are enjoyed in a manner similar to potatoes, boiled or fried, with tostones (or twice-fried plantains) being one of the most popular options. They can also be used to make baked goods such as cookies, pancakes, and waffles.
Nutrivore Score for Green Plantain – 173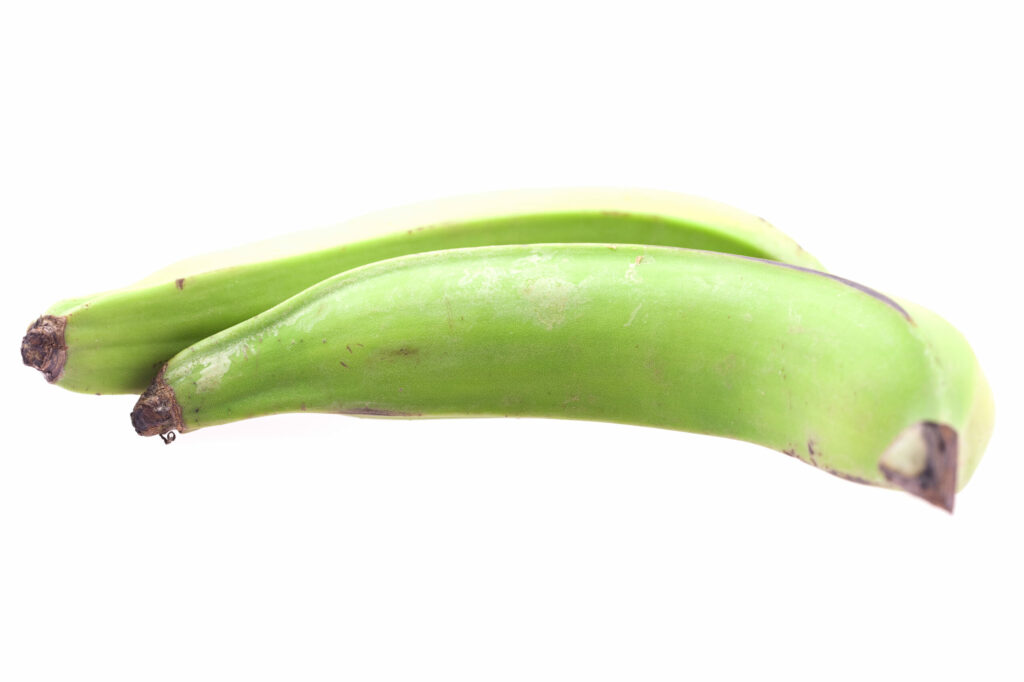 Green plantain has a Nutrivore Score of 173, making it a medium nutrient-dense food! Plus, it is a low-fat food; green plantains have 0.1 grams of total fat per 1-cup serving.
Per serving, green plantain is a best source (>50% daily value) of polyphenols; an excellent source (20-50% daily value) of dietary fiber, vitamin B7 (biotin), vitamin C, and vitamin K; and a good source (10-20% daily value) of carotenoids, copper, magnesium, potassium, vitamin B1 (thiamin), vitamin B2 (riboflavin), vitamin B5 (pantothenic acid), and vitamin B9 (folate).
Want to Know the Top 100 Nutrivore Score Foods?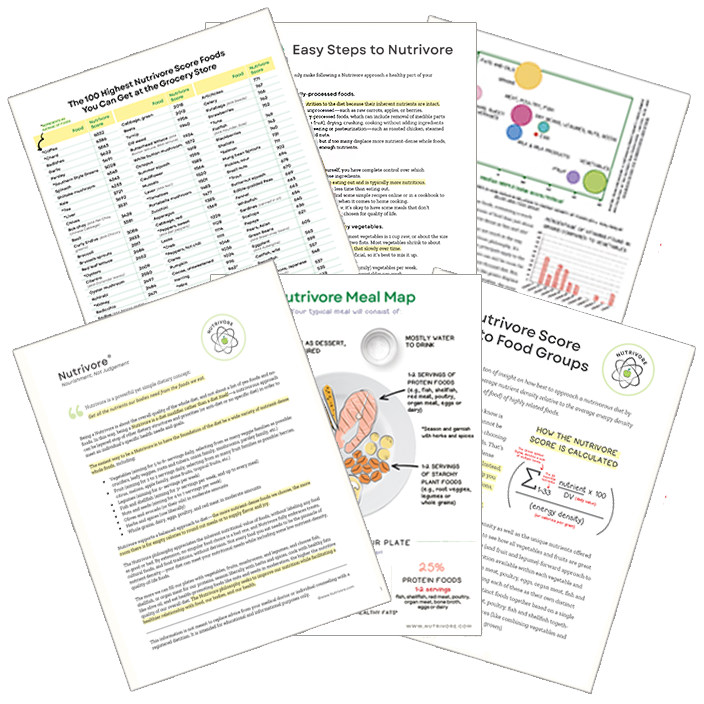 Get it Directly in Your Inbox!
The Nutrivore Newsletter is a weekly email that delivers bite-size fun facts, practical tips, recipes and resources. Sign up now and get 5 free guides directly to your inbox:
Easy Steps to Nutrivore 4-page guide
Nutrivore Foundational Foods 6-page guide
Nutrivore Score Guide to Food Groups 3-page guide
Nutrivore Meal Map
Top 100 Nutrivore Score Foods
Green Plantain Nutrition Facts
One serving of green plantain is standardized to 1 cup, sliced or about 148 grams (5.2 ounces). A typical green plantain weighs 267 grams, which means: one serving of green plantain is equivalent to a little more than 1 3/4 green plantain. When you boil green plantains, their volume remains relatively consistent.
Green Plantain Nutrition Facts Per Serving
1Fiber data is measured using a comprehensive method that includes resistant starch, which most fiber measurements do not. You can find the original fiber nutrition data for plantain here.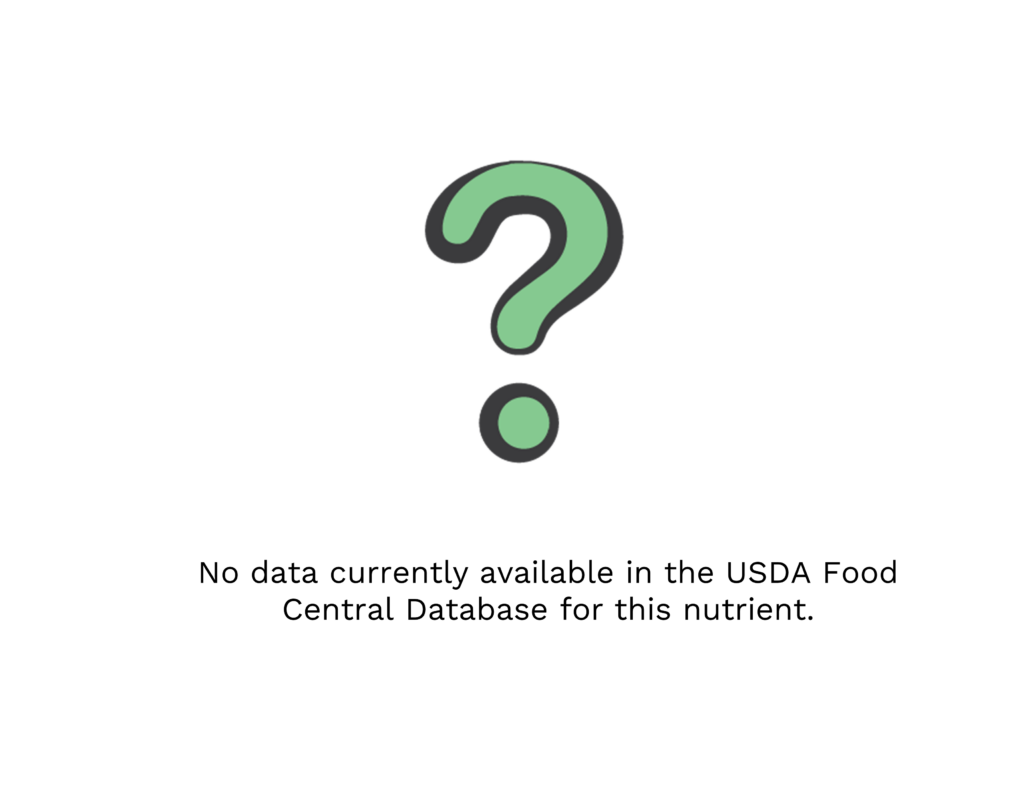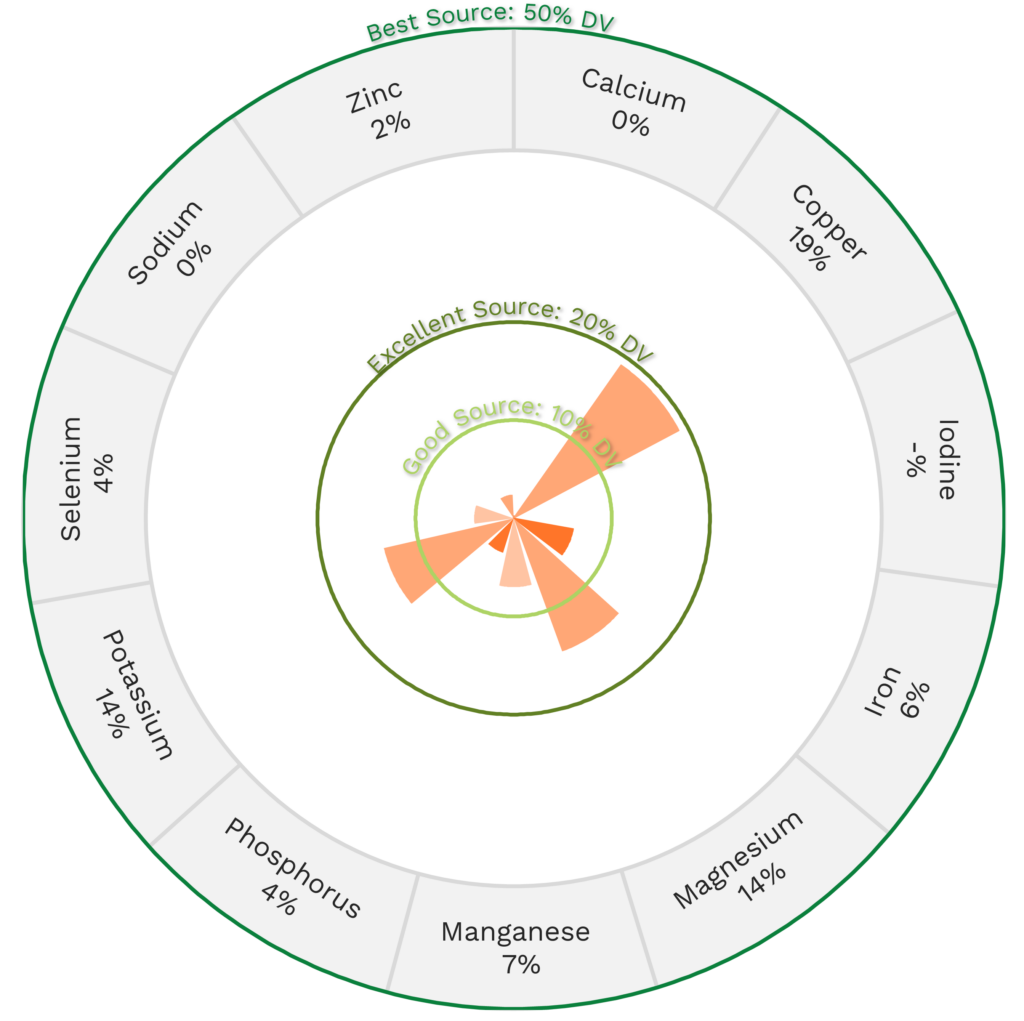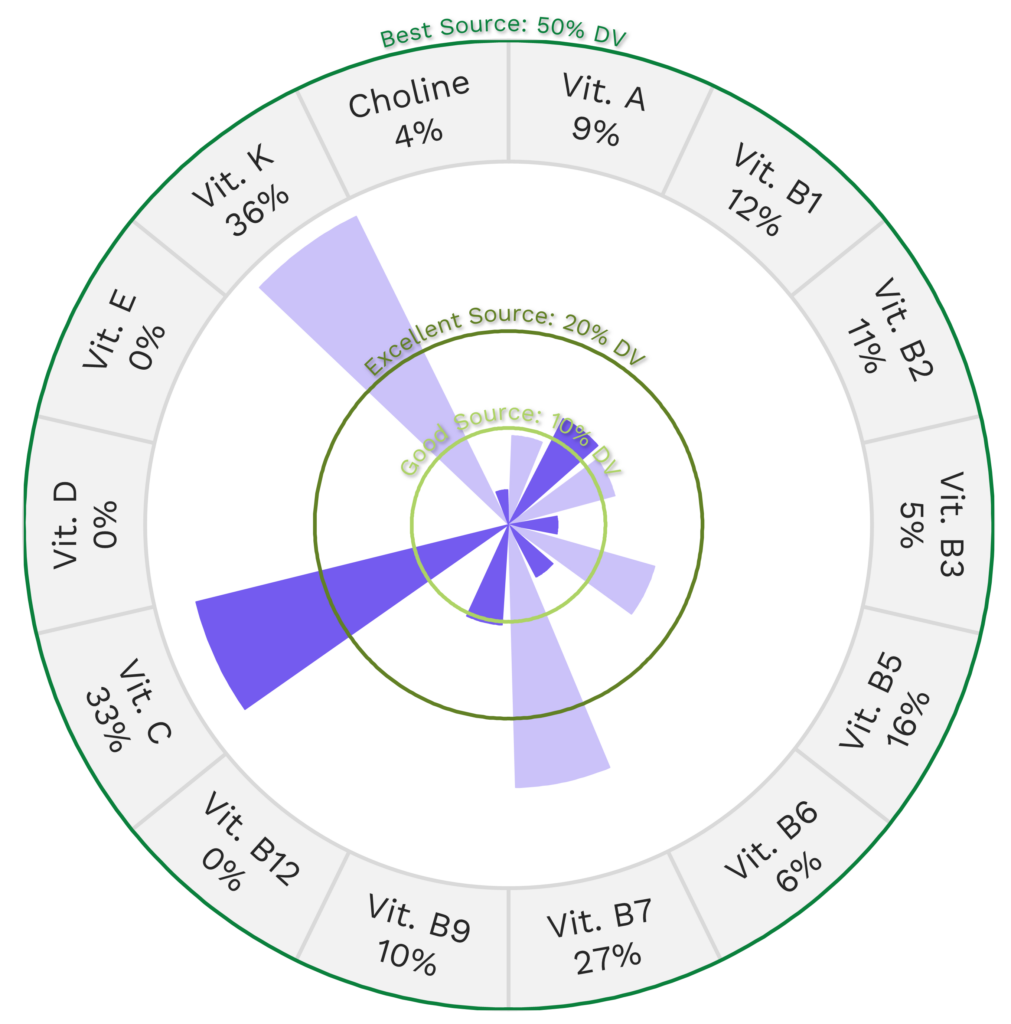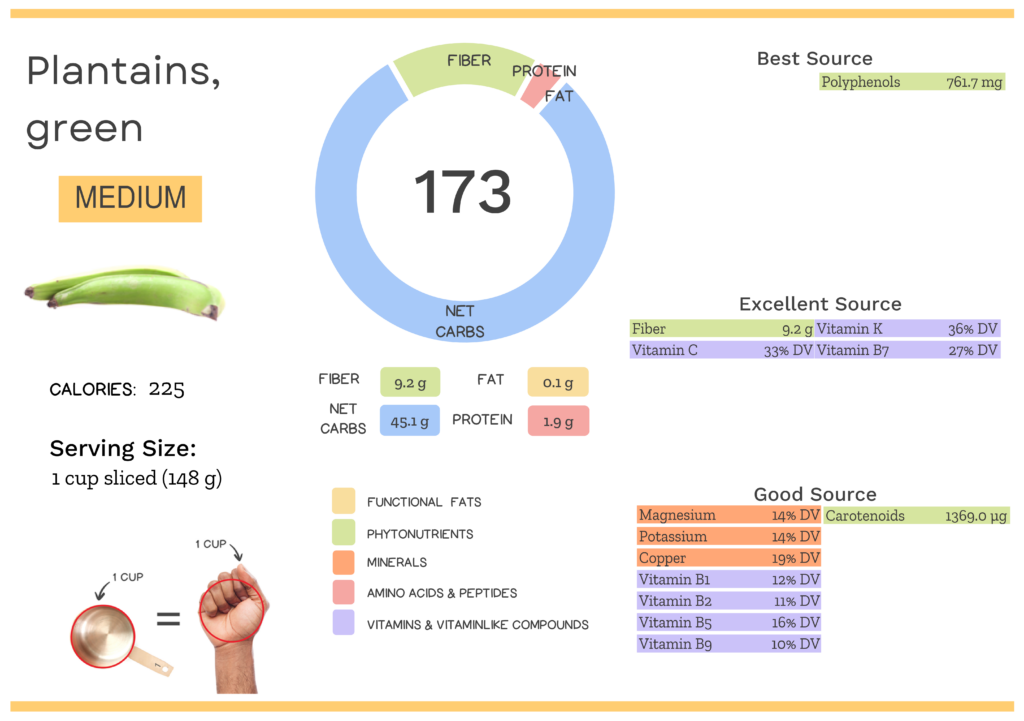 Green Plantain Nutrition Varies With Cooking
The Nutrivore Score of green plantains varies based on how they have been prepared and the possibilities are endless! Due to their high starch content, green plantains are often enjoyed cooked in a manner similar to potatoes.
| | NUTRIVORE SCORE |
| --- | --- |
| Green plantain, boiled | 173 |
| Green plantain, fried | 152 |
| Green plantain, raw | 173 |
Plantain Nutrition Varies With Ripeness
Plantains can be enjoyed at all stages of ripeness – green plantains are high in starch which is converted to sugar as they ripen. Not only does this mean that plantains taste differently at each stage of ripeness, it also means their nutrient profile changes, which means their Nutrivore Scores vary as well. These changes also result in versatility with respect to the way in which plantains can be prepared, from savory to sweet dishes, this fruit can do it all. Try incorporating plantains at all stages of development into your diet to maximize all the goodness (and yumminess) this tropical fruit has to offer!
Did you find all the nutrition in green plantain a-peel-ing? Maybe your friends will too!
Health Benefits of Green Plantain Nutrients
Let's take a closer look at all of the best and excellent source of nutrients found in a 1-cup serving of green plantain and see how they benefit our health.
Green Plantain Provides 761.7 mg of Polyphenols
Green plantain is a best source of polyphenols, providing 761.7 mg of polyphenols per 1-cup serving!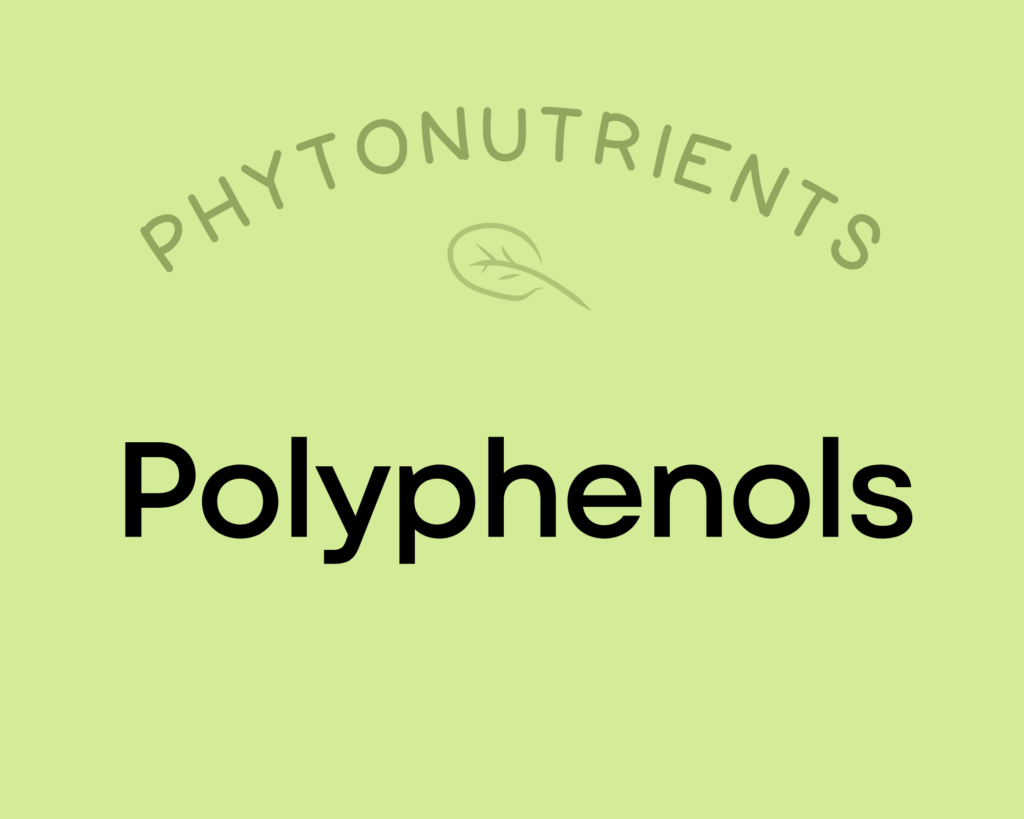 Polyphenols play a huge role in protecting against cancer, heart disease, diabetes, asthma, osteoporosis, neurodegenerative diseases, and other conditions associated with oxidative stress. In fact, a major reason foods like red wine and olive oil (as well as diets rich in both, such as the Mediterranean diet) show up as so beneficial may be due to their high polyphenol content! Along with chronic diseases, supplementing with polyphenols has been shown to protect against infections and reduce the signs of aging. Polyphenols exert their most potent effects by acting as antioxidants—preventing cellular damage by neutralizing hazardous oxygen radicals and improving cellular health as a result (which, in turn, benefits virtually every system in the body). As a result of their antioxidant properties, polyphenols also boost the immune system and protect against both chronic and acute diseases. In addition, polyphenols can help regulate enzyme function, stimulate cell receptors, modulate the functions of inflammatory cells (including T and B lymphocytes, macrophages, platelets, and natural killer cells), alter adhesion molecule expression, affect nerve cells and cardiac muscle cells, and exert antiviral effects. Learn more about polyphenols here.
Green Plantain Provides 36% DV Vitamin K
Green plantain is an excellent source of vitamin K, providing 36% of the daily value per 1-cup serving!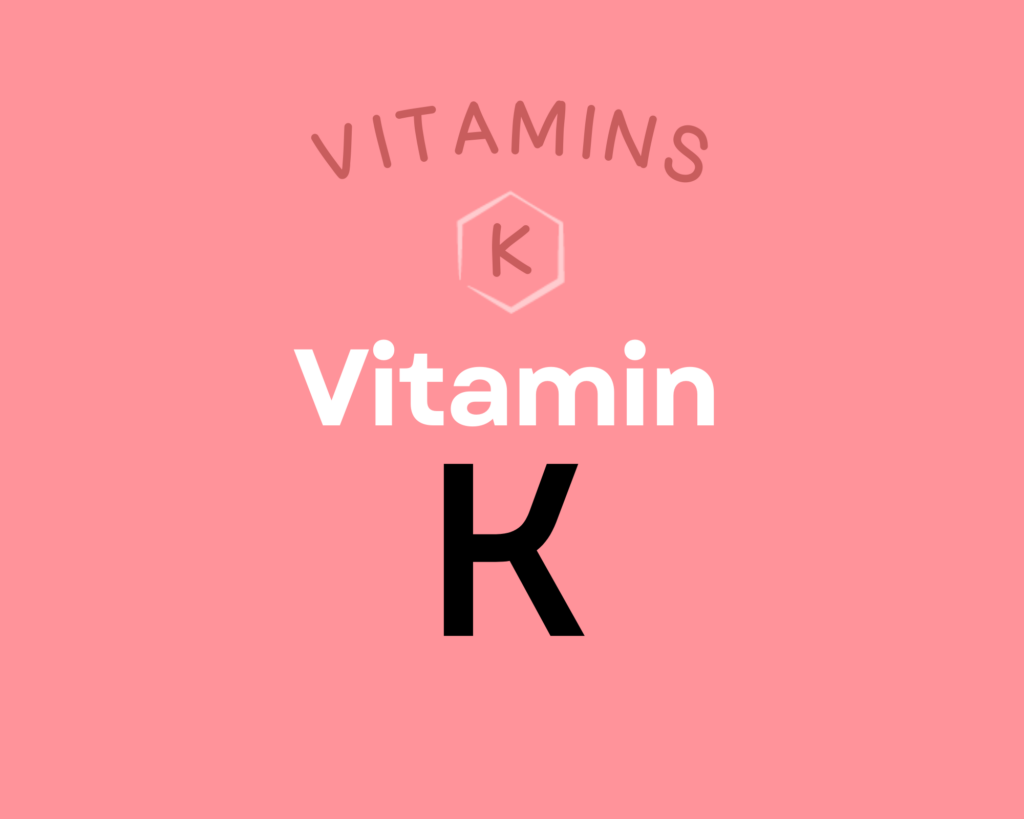 Vitamin K is actually a group of fat-soluble vitamins with a similar molecular structure, existing as K1, multiple isoforms of K2, and the synthetic form K3. This nutrient plays a vital role in coagulation, due to serving as a cofactor for proteins needed for blood clotting; it's also essential for bone metabolism, cellular function, and the prevention of soft tissue calcification. Getting enough vitamin K2 can help protect against cardiovascular disease, may improve bone mineral density and skeletal health, and may even support endocrine function and brain health; there's also some limited evidence it has anti-cancer and anti-inflammatory properties. Learn more about vitamin K here.
Green Plantain Provides 9.2 g of Fiber
Green plantain is also an excellent source of dietary fiber, providing 9.2 g of fiber per 1-cup serving!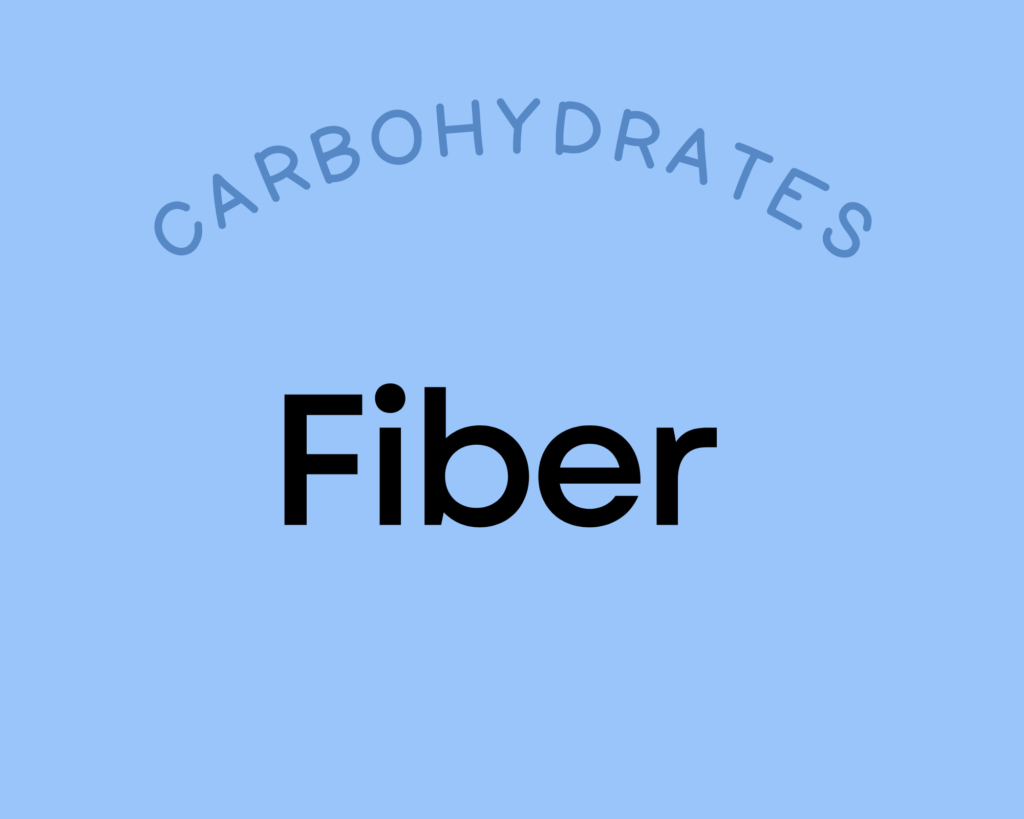 Fiber serves as substrate for the trillions of microbes that inhabit our digestive tracts, collectively referred to as the gut microbiome. Through their metabolism of fiber, these resident microbes benefit us in a whole host of ways, including aiding digestion, vitamin production, detoxification, regulation of cholesterol metabolism, providing resistance to pathogens, immune regulation, neurotransmitter regulation, regulation of gene expression, and more! In fact, every human cell is impacted by the activities of our gut microbes. A healthy gut microbial community is essential for our health. And, the converse is also true: An aberrant gut microbiome has been linked to conditions as wide-ranging as cancer, obesity, diabetes, cardiovascular disease, anxiety, depression, neurodegenerative diseases, autism, autoimmune disease, ulcers, IBD, liver disease, gout, PCOS, osteoporosis, systemic infections, allergies, asthma, and more!
Fiber has other benefits, like regulating peristalsis of the intestines (the rhythmic motion of muscles around the intestines that pushes food through the digestive tract), stimulating the release of the suppression of the hunger hormone ghrelin (so we feel more full), and slowing the absorption of simple sugars into the bloodstream to regulate blood sugar levels and avoid the excess production of insulin. Fiber also binds to various substances in the digestive tract (like hormones, bile salts, cholesterol, and toxins) and, depending on the type of fiber, can facilitate either elimination or reabsorption (for the purpose of recycling, which is an important normal function for many substances like bile salts and cholesterol), both of which can be extremely beneficial—if not essential—for human health.
The recommended dietary intake for fiber is 14 grams per 1000 kcal, which translates to 28 grams of fiber, if you eat a 2,000 calorie per day diet. However, there are many studies showing greater benefits from even higher levels of intake. Lear more about fiber here.
Green Plantain Provides 33% DV Vitamin C
Green plantain is an excellent source of vitamin C, providing 33% of the daily value per 1-cup serving!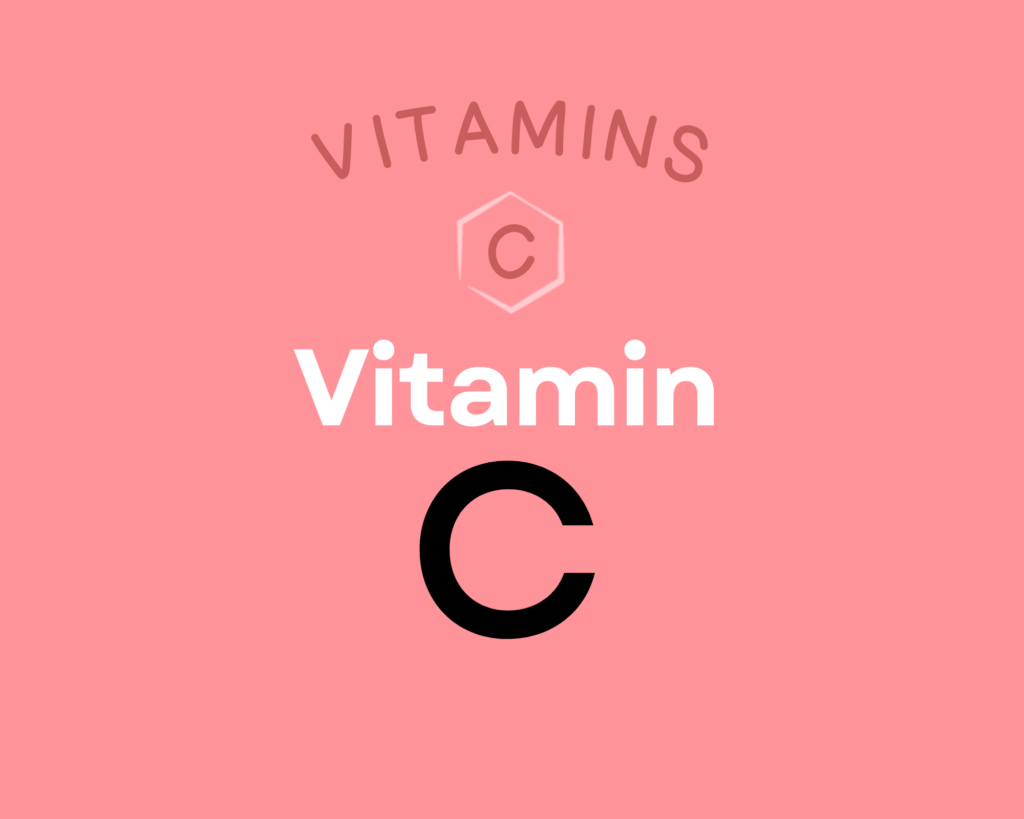 Vitamin C is a water-soluble vitamin that has powerful antioxidant properties (meaning it can help combat oxidative damage from free radicals and reactive oxygen species) and that serves as an enzyme cofactor (meaning it's needed for enzymes to do their job, for example vitamin C is necessary for collagen synthesis, which is essential for bones, joints, teeth, blood vessels, skin and eyes) and playing important roles in immune system and skin health. Higher intakes of vitamin C are linked to reduced risk of heart disease, some forms of cancer, type 2 diabetes, cataracts, age-related macular degeneration, and gout. Vitamin C can also help regulate the stress response and reduce anxiety, and there's preliminary evidence that it may also help prevent Alzheimer's disease. Learn more about vitamin C here.
Green Plantain Provides 27% DV Vitamin B7 (Biotin)
Green plantain is also an excellent source of vitamin B7 (biotin), providing 27% of the daily value per 1-cup serving!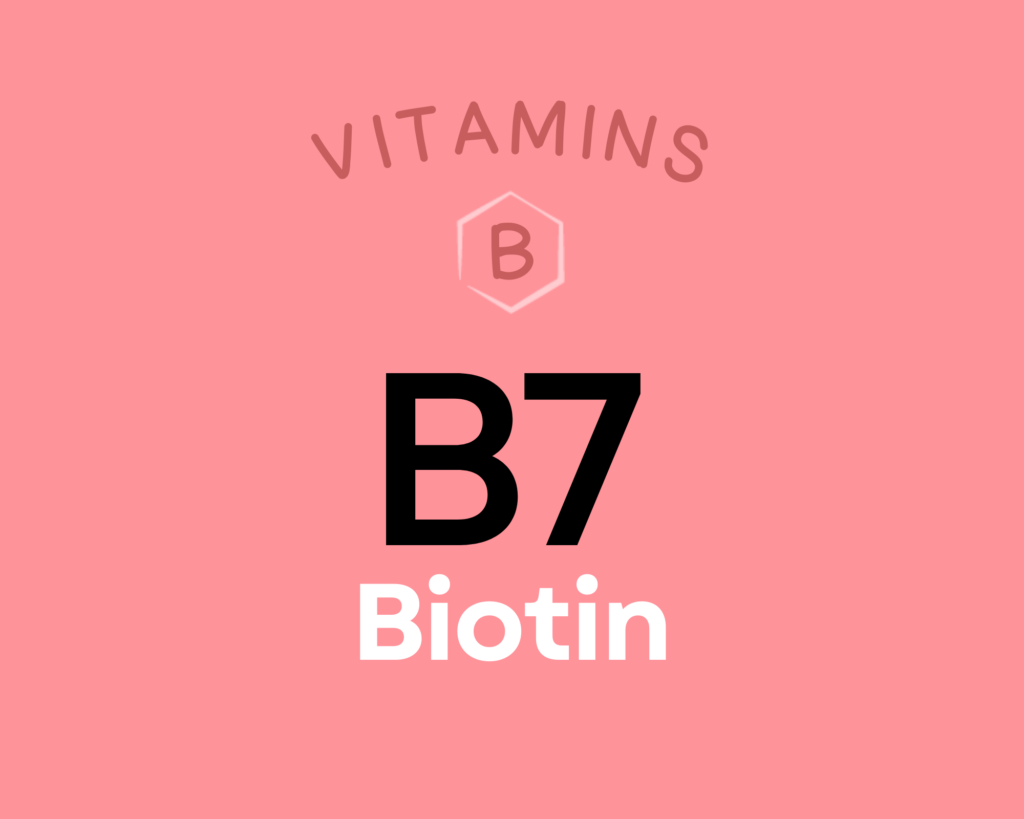 Biotin is a water-soluble B vitamin, also known as vitamin B7. Like other B vitamins, it plays an important role in energy metabolism (serving as a coenzyme for five carboxylase enzymes), neurotransmitter production, cellular function, and the function of various organs. Getting enough biotin can help support healthy nail and hair growth. It's also particularly important during pregnancy, with low intakes increasing the risk of premature delivery and birth defects. There's even some evidence biotin can benefit diabetics and reduce functional disabilities in people with multiple sclerosis. Learn more about biotin here.
Learn What Foods Are the Best Sources of Every Nutrient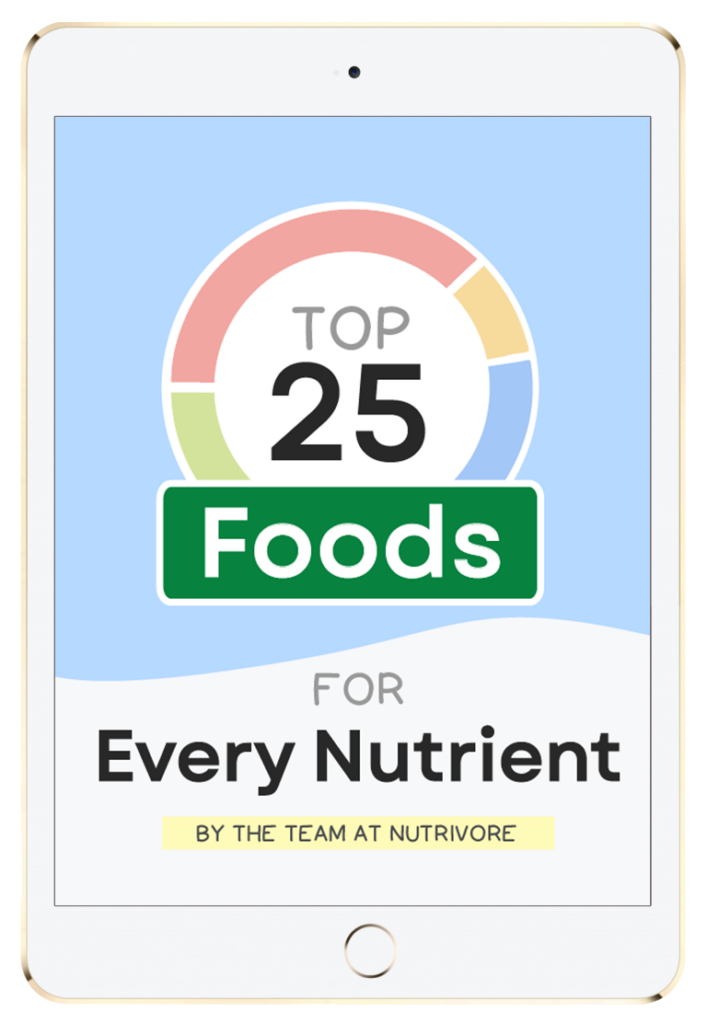 The Top 25 Foods for Every Nutrient
The Top 25 Foods for Every Nutrient e-book is a well-organized, easy-to-use guide to help you choose foods that fit your needs of 42 important nutrients while creating a balanced nutrient-dense diet.
Get two "Top 25" food lists for each nutrient, plus you'll find RDA charts for everyone, informative visuals, fun facts, serving sizes and the 43 foods that are Nutrient Super Stars!
How Much Green Plantain Should We Eat Per Day?
Vilified for its higher sugar content, tropical fruit sometimes gets a bad rap even though these tasty fruits provide plenty of health benefits!
Consuming 800 grams of vegetables and fruits daily reduces all-cause mortality by 31% compared to eating less than 40 grams daily. A 2017 systemic review and meta-analysis looked at how all-cause mortality was impacted by varying intakes of 12 different food groups: whole grains and cereals, refined grains and cereals, vegetables, fruits, nuts, legumes, eggs, dairy products, fish, red meat, processed meat, and sugar-sweetened beverages. This analysis revealed non-linear relationships between how much of a particular food group we eat and how it impacts our health. While the results revealed no upper limit to the benefits of vegetable intake, the sweet spot for fruit intake was 300 grams daily. Intakes of fruit over 400 grams per day were not as beneficial as 300 grams, but the good news is that even intakes of 600 grams of fruits per day was superior to no fruit at all! This sweet spot for fruit intake translates to 2 to 3 servings of fruit daily.
Thus, a good rule of thumb is to aim for at least 500 to 600 grams of vegetables (5 to 8 servings, depending on the vegetable, and as much as you want above that) and about 300 grams of fruit (2 to 3 servings, depending on the fruit) per day. Fruit makes a convenient snack, a healthy dessert, a whimsical addition to salads, and a sophisticated flavoring agent in the form of salsas, jams, and chutneys. A serving is standardized to 1 cup chopped for raw vegetables and fruits (typically translates to 1/2 cup to 2/3 cup once cooked). Learn more in Importance of Vegetables and Fruit
Plantains have a number of health benefits owing to their unique starch and phytochemical content. For instance, a human trial showed that eating unripe plantain flour three times per week (for six weeks total) led to significantly lower hunger and greater satiety, greater insulin sensitivity, and a spontaneous 14% reduction in energy intake—suggesting that plantains may be helpful in weight management!
It's always best to mix up the fruit and veggies you eat day to day (aiming for a wide variety of different vegetables and fruits throughout the week), and green plantain definitely has a place at the table.
Easily track your servings of Nutrivore Foundational Foods!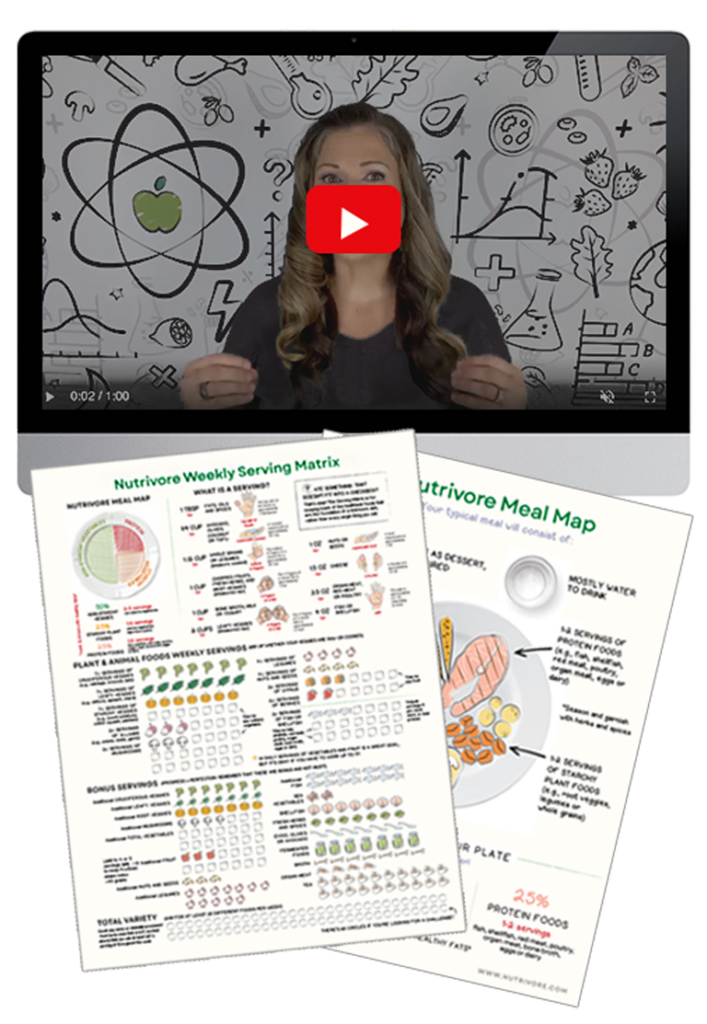 The Nutrivore Weekly Serving Matrix
The Nutrivore Weekly Serving Matrix digital resource is an easy-to-use and flexible weekly checklist designed to help you maximize nutrient-density and meet serving suggestions of Nutrivore foundational foods, all without having to weigh or measure your foods!
Includes a 1-hour video tutorial and downloadable interactive guides.
cITATIONS
Expand to see all scientific references for this article.