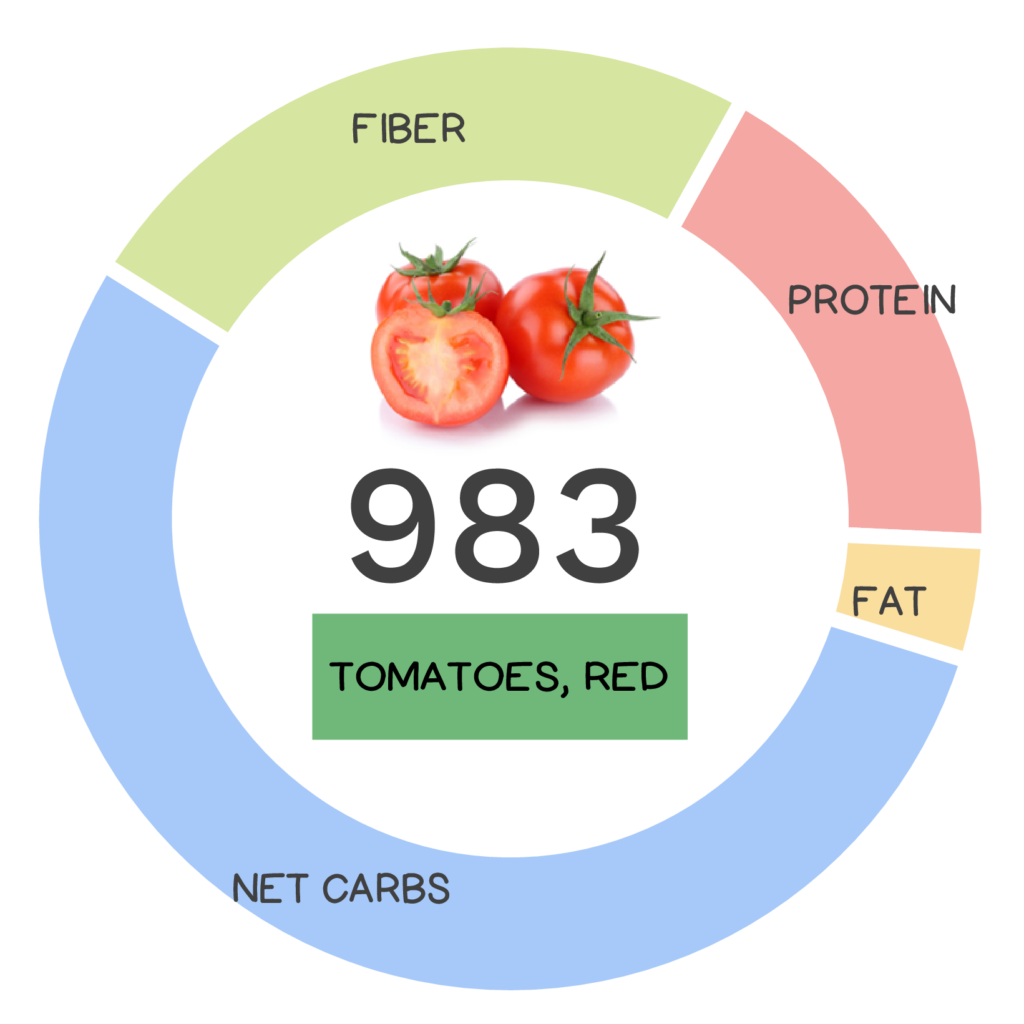 The wide spread availability of tomatoes, their low cost, and sweet, yet tangy taste are all reasons why this fruit is so popular among children and adults alike. Yes – you read that correctly, I said fruit. Though it is considered a culinary vegetable (similar to avocados, cucumbers and zucchini), tomato is in fact the edible berry of the plant Solanum lycopersicum (which means 'wolf peach'). Despite this botanical definition, the fruit versus veggie controversy surrounding tomatoes has even led to a legal dispute going all the way to the Supreme Court!
now available for pre-order!
Ditch diet culture and get the most nutrients from your food with the no-guilt, personalized, and exciting new science that will change how you think about food and nourishment, from New York Times bestselling author Dr. Sarah Ballantyne.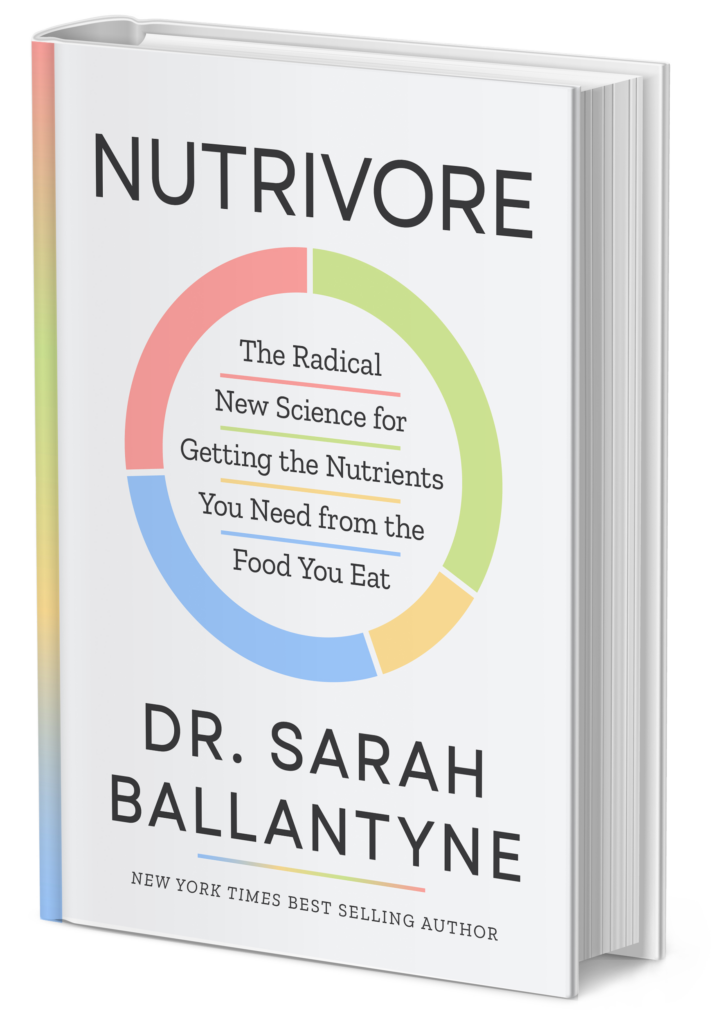 Members of the Solanaceae family are known as 'nightshades,' and there are more than 2,000 species in this family, the vast majority of which are inedible and many of which are highly poisonous (like deadly nightshade, aka belladonna, and jimsom weed). Other edible members include potatoes, peppers, eggplants, and tobacco. Members of this family don't always get the best reputation because of their association with inflammatory compounds, but for those who can tolerate them, tomatoes make for a worthy dietary addition!
Tomatoes are believed to have evolved from small green fruits, the size of peas, found in the foothills of the Andes in South America. Aztecs were the first to have domesticated the fruit circa 700 AD in what is now present-day Mexico (the Aztec word for tomato translated to "plump with navel.") It wasn't until the 1500s that tomatoes were brought to Europe by Spanish conquistadors, and the first varieties to arrive there were yellow. From there, tomatoes were introduced to other parts of Europe, but many people initially used the fruit only for ornamental purposes, believing that tomatoes were poisonous because botanists recognized it as a nightshade, closely related to belladonna. Once tomatoes were accepted, the fruit's ability to mutate and create new and different varieties helped contribute to its success.
Today, tomatoes are one of the most widely consumed "veggies" world-wide, with the average yearly per person consumption reaching 37 pounds (17 kg). In the US, Americans consume 19.32 pounds (8.8 kg) per year and tomato reportedly accounts for 18% of all vegetable consumption! The crop is grown in every state in the Union and several states have even named the tomato their state fruit and/or vegetable! But, when it comes to love for this fruit, the town of Buñol in Spain wins hands-down. Every year, they celebrate 'La Tomatina', a festival where upwards of 40,000 people gather for an enormous tomato fight using as much as 254,000 pounds (115,000 kg) of tomatoes. I don't know about you, but that would have me "seeing red!"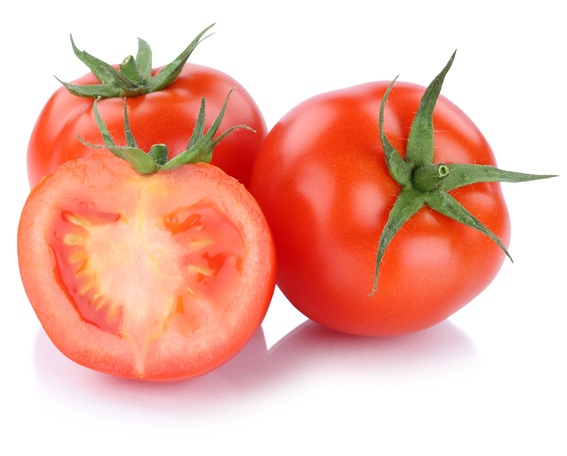 Nutrivore Score for Tomato – 983
Tomato has a Nutrivore Score of 983, making it a super nutrient-dense food! Plus, it is a low-carb and low-calorie-density food; the calorie count of tomato is just 32 calories per cup!
Per serving, tomato is a best source (>50% daily value) of carotenoids; is an excellent source (20-50% daily value) of polyphenols, vitamin B7 (biotin), and vitamin C; and is a good source (10-20% daily value) of copper and vitamin K.
Want to Know the Top 100 Nutrivore Score Foods?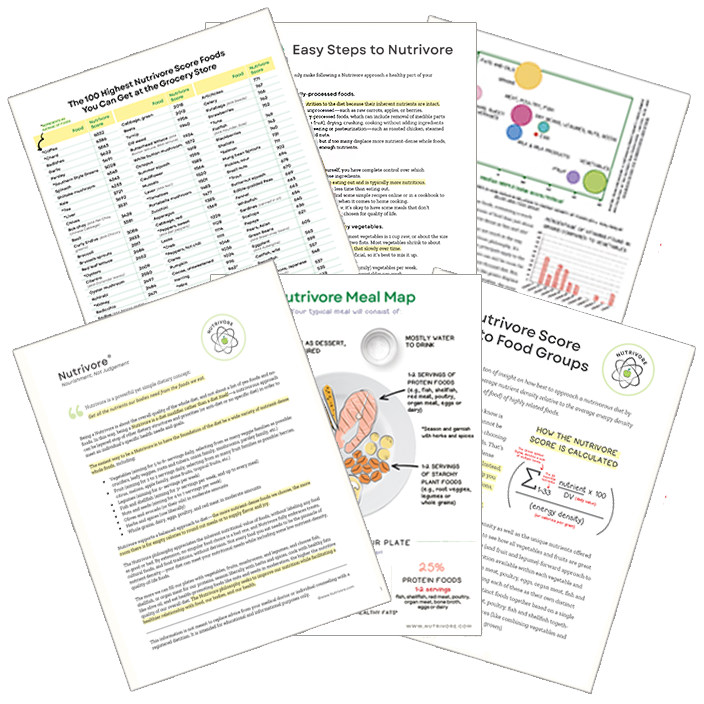 Get it Directly in Your Inbox!
The Nutrivore Newsletter is a weekly email that delivers bite-size fun facts, practical tips, recipes and resources. Sign up now and get 5 free guides directly to your inbox:
Easy Steps to Nutrivore 4-page guide
Nutrivore Foundational Foods 6-page guide
Nutrivore Score Guide to Food Groups 3-page guide
Nutrivore Meal Map
Top 100 Nutrivore Score Foods
Tomato Nutrition Facts
One serving of tomato is standardized to 1 cup or about 180 grams (6.3 ounces), which is roughly equivalent to 1 large tomato (3″ diameter). For comparison, a medium tomato (2 3/5″ diameter) is 123 grams (~2/3 serving), and a small tomato (2 2/5″ diameter) is approximately 91 grams (~1/2 serving), whereas 1 cup of cherry tomatoes is roughly 149 grams (~4/5 serving) and one plum tomato is 62 grams (~1/3 serving) . When you cook tomato, it reduces in volume: 1 cup raw tomato is equivalent to 3/4 cup cooked tomato.
Tomato Nutrition Facts Per Serving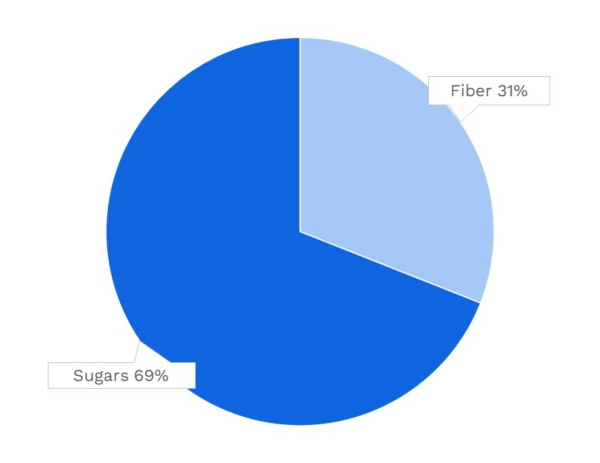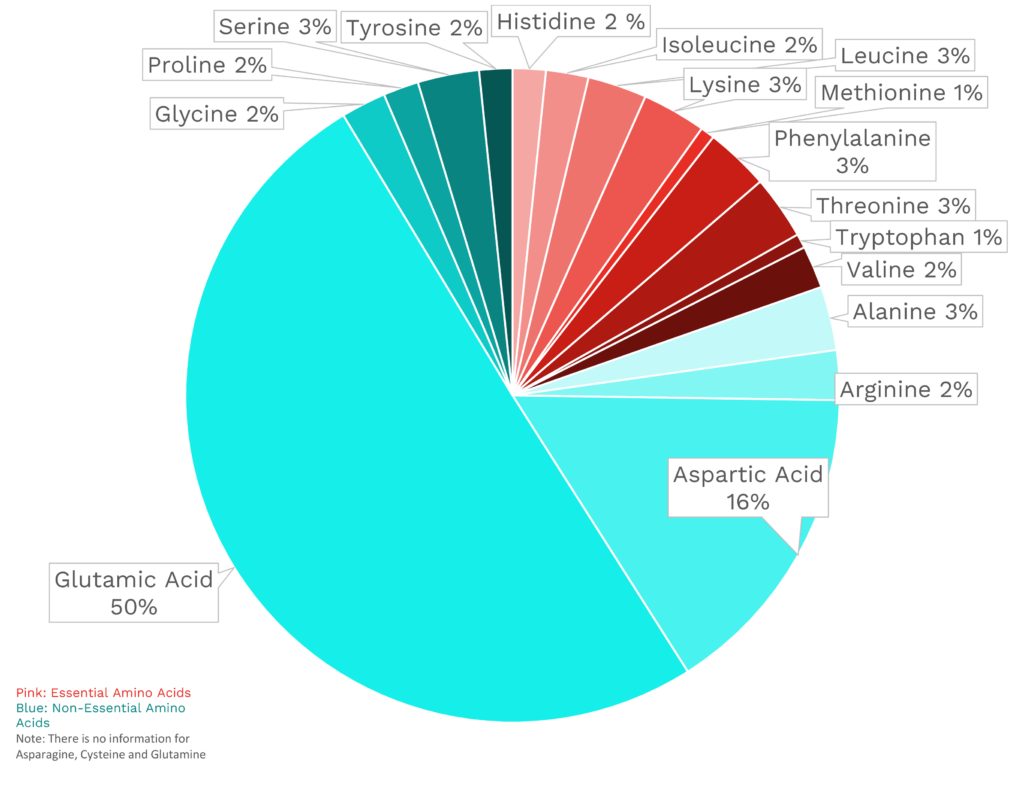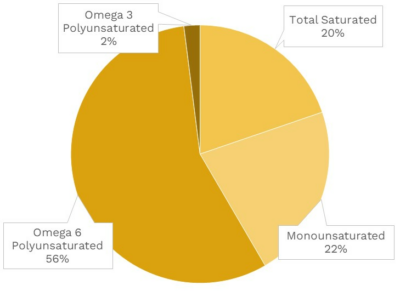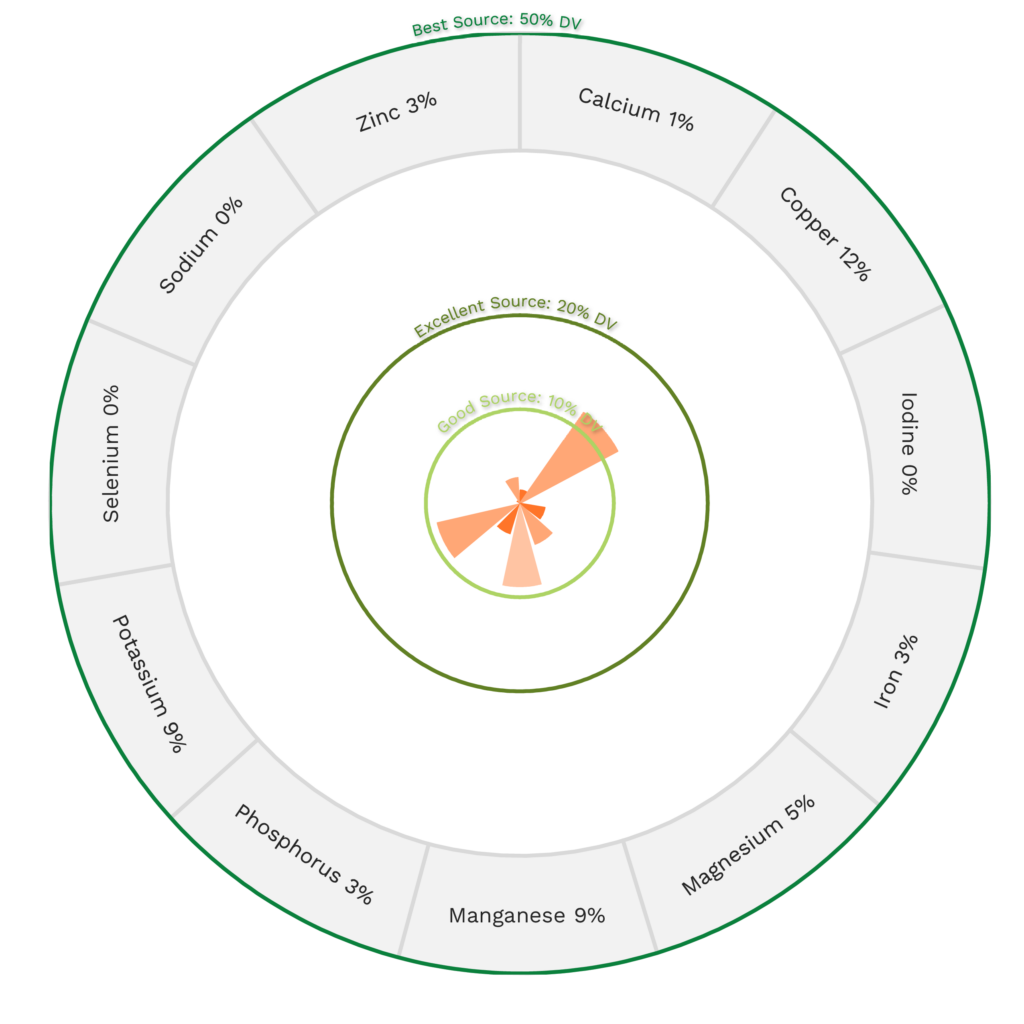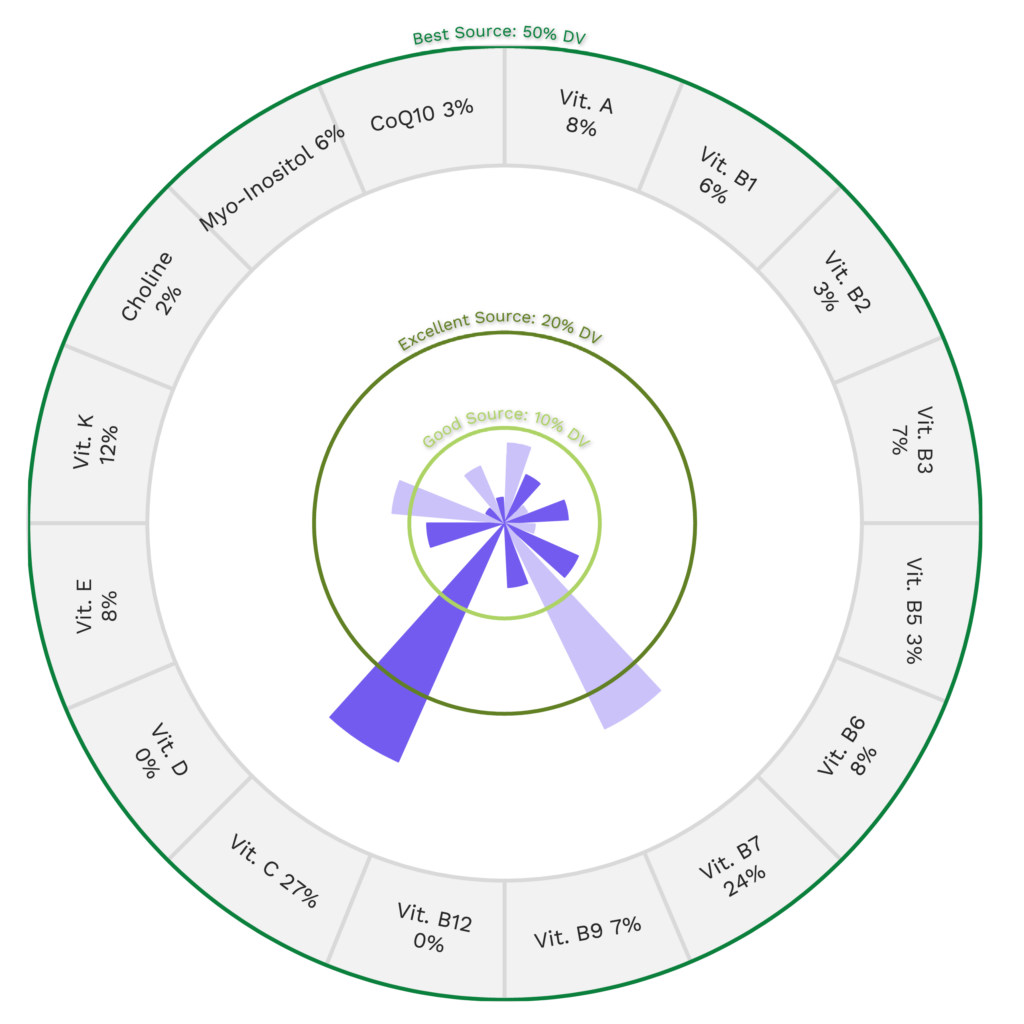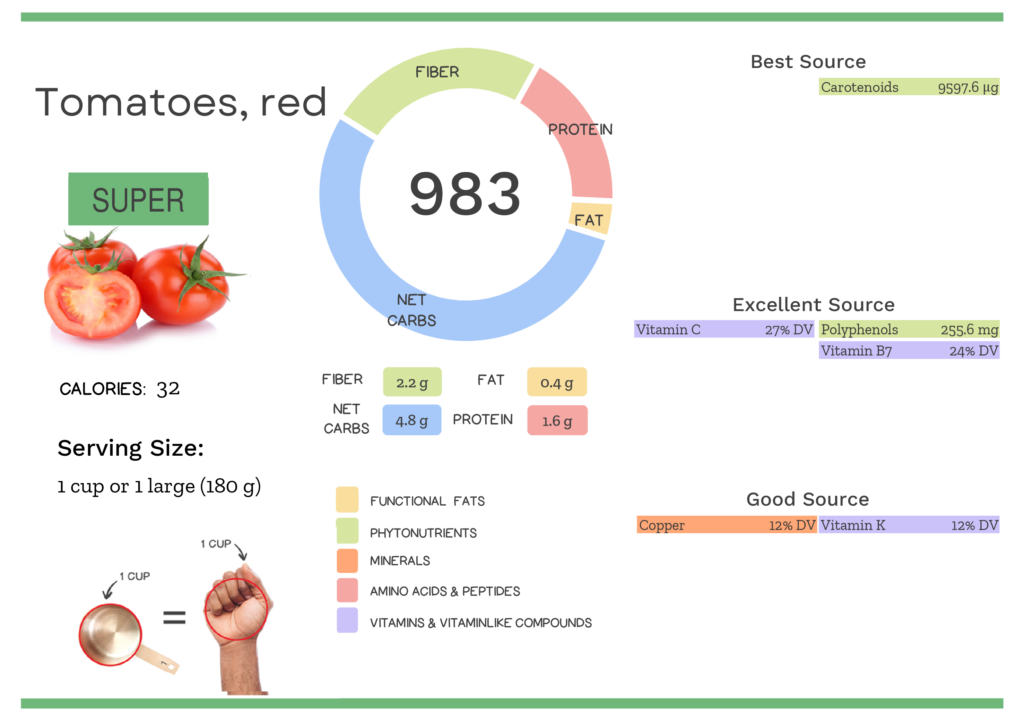 Tomato Nutrition Varies With Variety
The Nutrivore Score of tomato varies depending on variety and the level of ripeness, as a result of variations in vitamin, mineral and phytonutrient levels. The main factor accounting for the large range of Nutrivore Scores across differently colored tomatoes is the carotenoid content, where levels range from 424 μg in 100 grams of green tomatoes to a whopping 14,016 μg in 100 grams of orange tomatoes!
Tomato Nutrition Varies With Cooking
The Nutrivore Score of tomatoes also varies depending on method of preparation. Not only does cooking impact the taste of this "veggie", but it has a big impact on tomato nutritional content, as cooking significantly increases the bioavailability of tomato lycopene and β-carotene.
| | NUTRIVORE SCORE |
| --- | --- |
| Tomatoes, red, ripe, cooked | 1019 |
| Tomatoes, red, ripe, cooked, stewed | 750 |
| Tomatoes, red, ripe, cooked, with salt | 1014 |
| Tomatoes, red, ripe, raw | 983 |
Tomato Nutrition Varies With Processing
The Nutrivore Score of tomatoes varies depending on processing. Conveniently, there are numerous readily available tomato products which constitute indispensable pantry staples such as canned tomatoes, ketchup, tomato paste, stewed tomatoes, and tomato sauce to name a few.
| | NUTRIVORE SCORE |
| --- | --- |
| Ketchup (aka catsup) | 253 |
| Tomato juice, canned, without salt added | 1568 |
| Tomato products, canned, paste, without salt added | 753 |
| Tomato products, canned, puree, with salt added | 1055 |
| Tomato products, canned, puree, without salt added | 1248 |
| Tomato sauce, canned, no salt added | 1075 |
| Tomatoes, crushed, canned | 927 |
| Tomatoes, red, ripe, canned, packed in tomato juice, no salt added | 1312 |
| Tomatoes, red, ripe, canned, stewed | 828 |
| Tomatoes, red, ripe, raw | 983 |
| Tomatoes, sun-dried | 655 |
Health Benefits of Tomato Nutrients
Let's take a closer look at all of the best and excellent source of nutrients found in a 1-cup serving of tomatoes and see how they benefit our health.
Tomatoes Provide 9597.6 μg of Carotenoids
Tomatoes are a phenomenal source of carotenoids, providing a whopping 9597.6 μg of carotenoids per 1-cup serving. The predominant carotenoids present in tomato include β-carotene and lycopene (which gives them their red color). Amazingly, it is estimated that tomatoes provide nearly 85% of total lycopene in the human diet!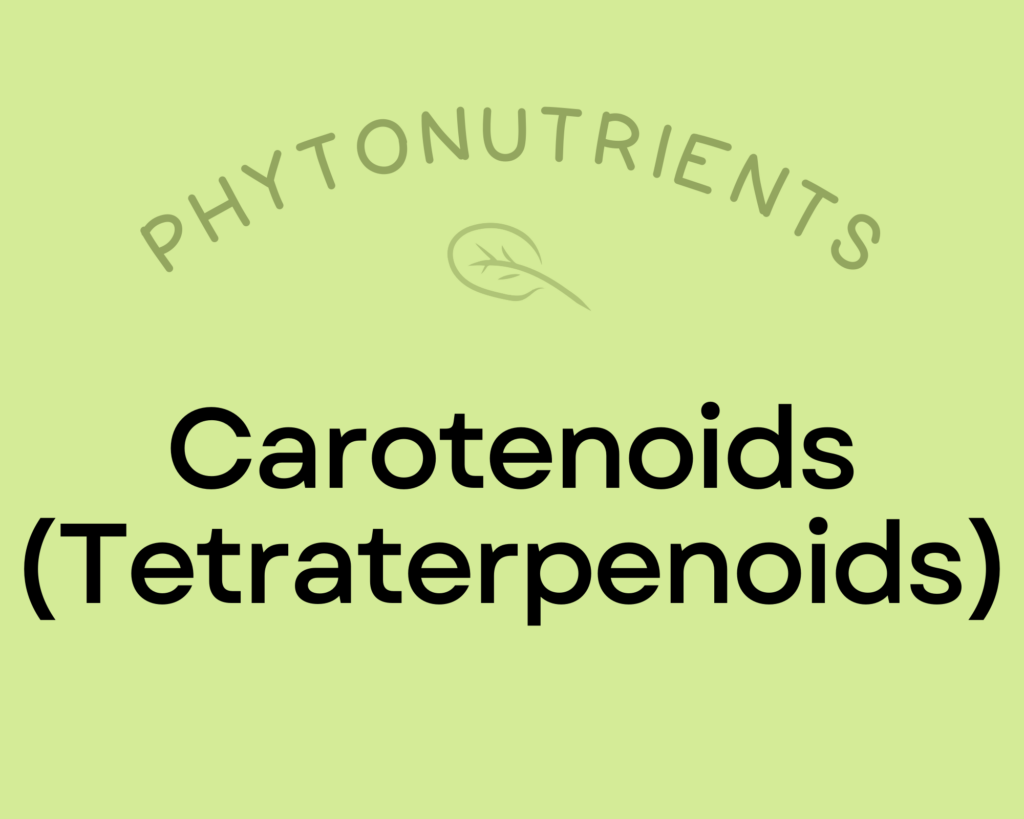 Carotenoids are a diverse group of phytonutrients that are responsible for giving fruits and vegetables vibrant red, orange, and yellow pigmentation. They were one of the earliest phytonutrients ever investigated by scientists (with research dating back to the 1800s!). Across studies, eating foods high in carotenoids appears to reduce the risk of head and neck cancers, supports vision health (particularly age-related eye diseases), may protect against metabolic syndrome and diabetes, and can reduce inflammation. Carotenoids have strong antioxidant properties, and help facilitate communication between cells by promoting the synthesis of connexin proteins, which create gap junctions in cell membranes that allow small molecules to be exchanged (which is part of how cells "talk" to each other!). Consuming carotenoids with fat significantly increases their absorption. Learn more about carotenoids here.
Tomatoes Provide 255.6 mg of Polyphenols
In addition, tomatoes are an excellent source of polyphenols, containing 255.6 mg of polyphenols per 1-cup serving. These include flavonoids such as kaempferol, naringenin and quercetin.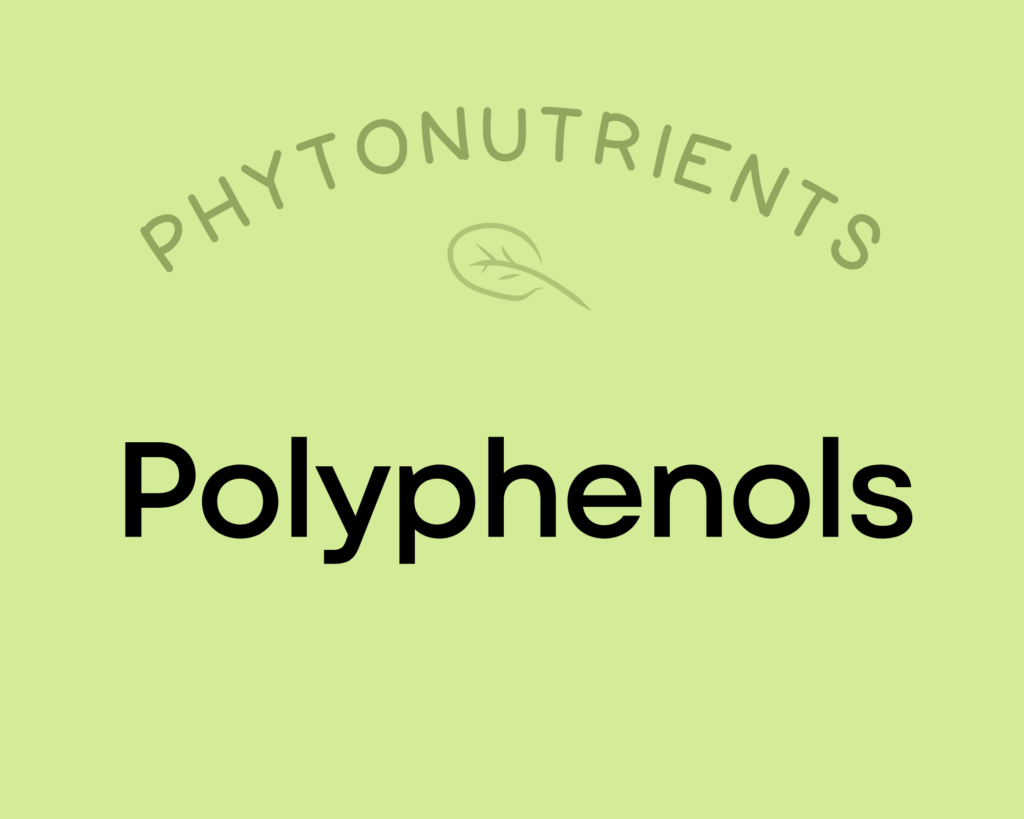 Polyphenols play a huge role in protecting against cancer, heart disease, diabetes, asthma, osteoporosis, neurodegenerative diseases, and other conditions associated with oxidative stress. In fact, a major reason foods like red wine and olive oil (as well as diets rich in both, such as the Mediterranean diet) show up as so beneficial may be due to their high polyphenol content! Along with chronic diseases, supplementing with polyphenols has been shown to protect against infections and reduce the signs of aging. Polyphenols exert their most potent effects by acting as antioxidants—preventing cellular damage by neutralizing hazardous oxygen radicals and improving cellular health as a result (which, in turn, benefits virtually every system in the body). As a result of their antioxidant properties, polyphenols also boost the immune system and protect against both chronic and acute diseases. In addition, polyphenols can help regulate enzyme function, stimulate cell receptors, modulate the functions of inflammatory cells (including T and B lymphocytes, macrophages, platelets, and natural killer cells), alter adhesion molecule expression, affect nerve cells and cardiac muscle cells, and exert antiviral effects. Learn more about polyphenols here.
Tomatoes Provide 27% DV Vitamin C
Tomato is an excellent source of vitamin C, providing 27% of the daily value per 1-cup serving!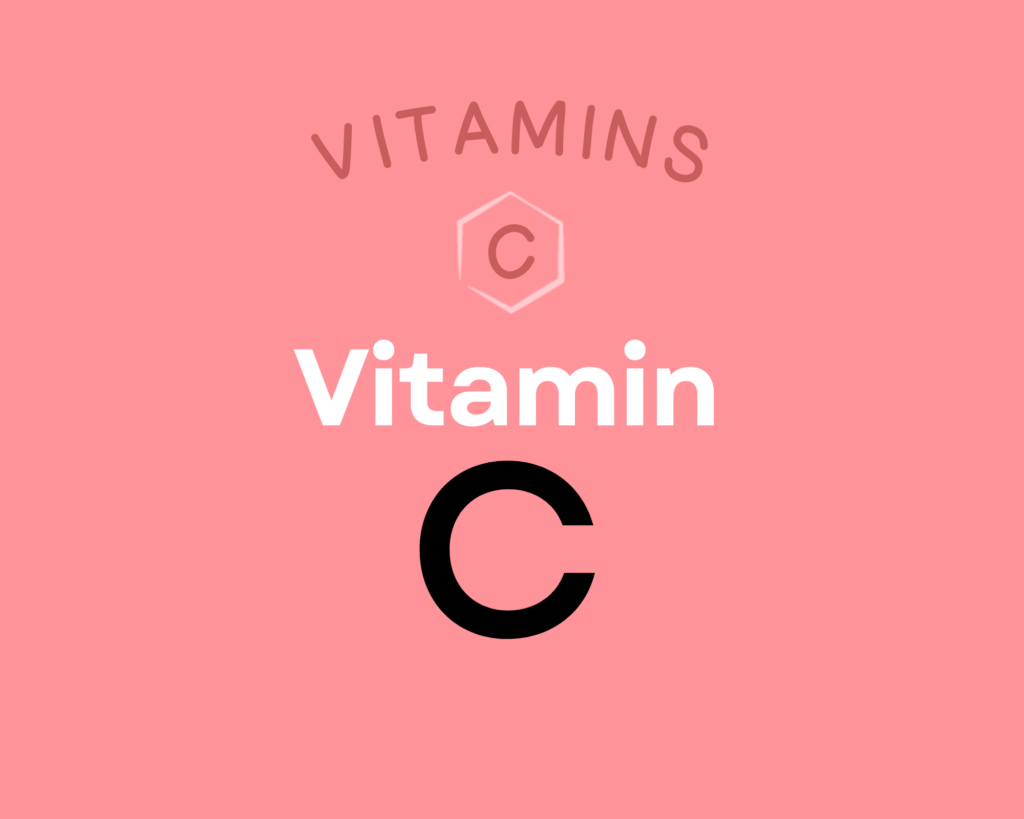 Vitamin C is a water-soluble vitamin that has powerful antioxidant properties (meaning it can help combat oxidative damage from free radicals and reactive oxygen species) and that serves as an enzyme cofactor (meaning it's needed for enzymes to do their job, for example vitamin C is necessary for collagen synthesis, which is essential for bones, joints, teeth, blood vessels, skin and eyes) and playing important roles in immune system and skin health. Higher intakes of vitamin C are linked to reduced risk of heart disease, some forms of cancer, type 2 diabetes, cataracts, age-related macular degeneration, and gout. Vitamin C can also help regulate the stress response and reduce anxiety, and there's preliminary evidence that it may also help prevent Alzheimer's disease. Learn more about vitamin C here.
Tomatoes Provide 24% DV Vitamin B7 (Biotin)
Tomato is an excellent source of vitamin B7 (biotin), providing 24% of the daily value per 1-cup serving!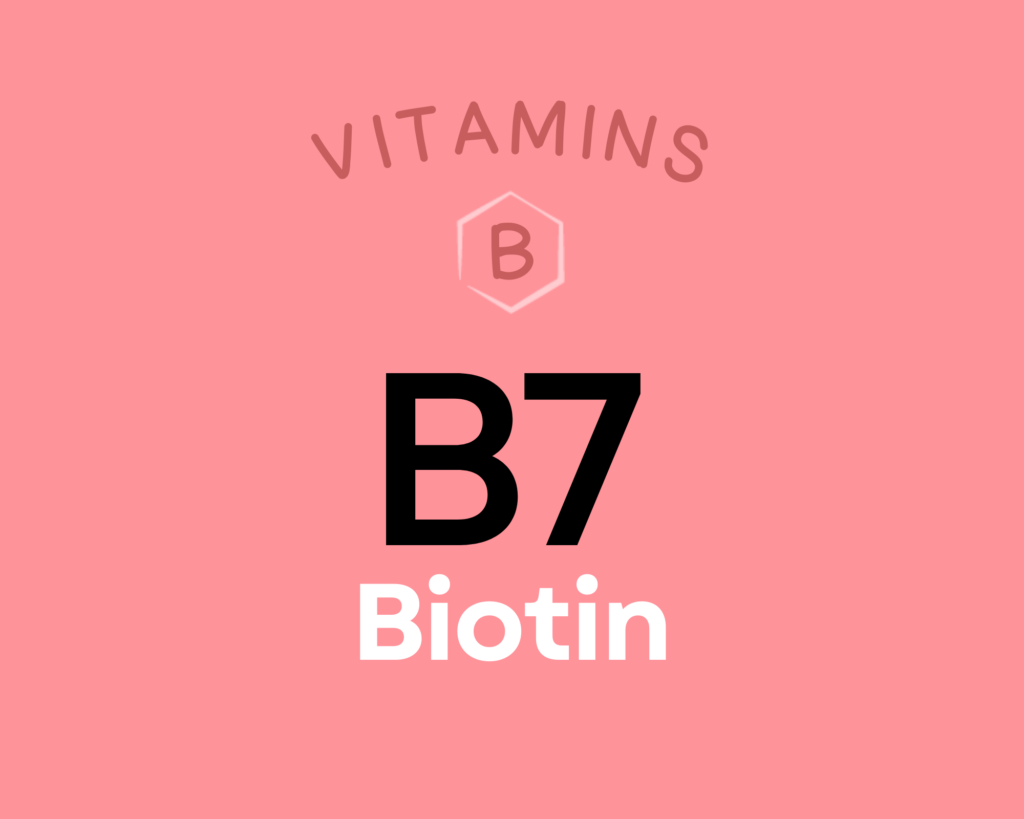 Biotin is a water-soluble B vitamin, also known as vitamin B7. Like other B vitamins, it plays an important role in energy metabolism (serving as a coenzyme for five carboxylase enzymes), neurotransmitter production, cellular function, and the function of various organs. Getting enough biotin can help support healthy nail and hair growth. It's also particularly important during pregnancy, with low intakes increasing the risk of premature delivery and birth defects. There's even some evidence biotin can benefit diabetics and reduce functional disabilities in people with multiple sclerosis. Learn more about biotin here.
Learn What Foods Are the Best Sources of Every Nutrient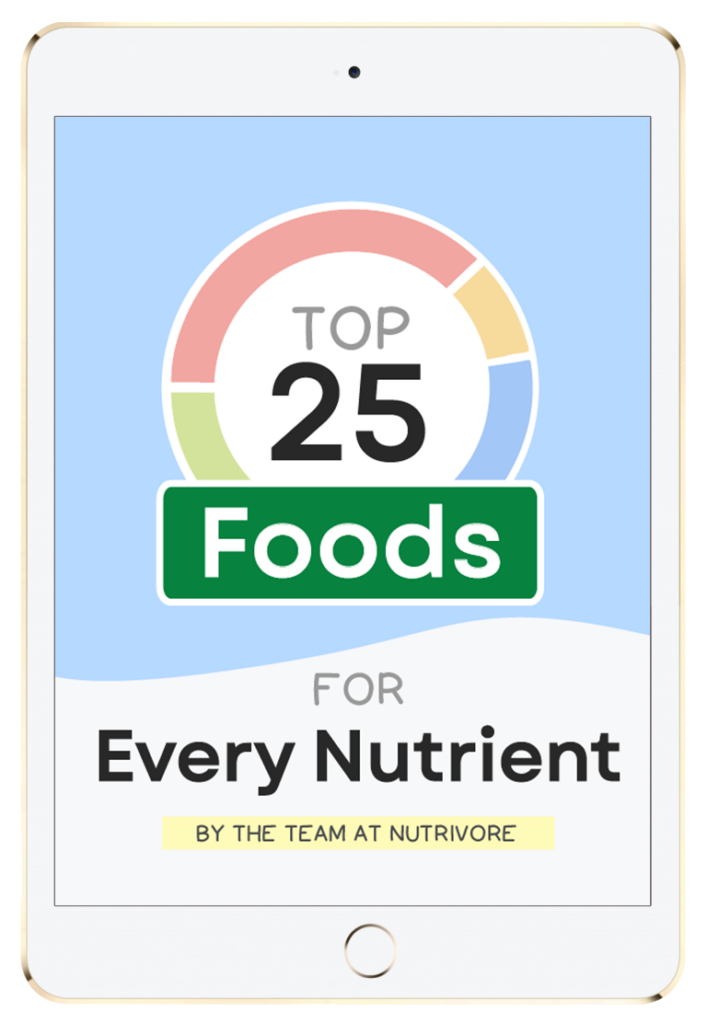 The Top 25 Foods for Every Nutrient
The Top 25 Foods for Every Nutrient e-book is a well-organized, easy-to-use guide to help you choose foods that fit your needs of 42 important nutrients while creating a balanced nutrient-dense diet.
Get two "Top 25" food lists for each nutrient, plus you'll find RDA charts for everyone, informative visuals, fun facts, serving sizes and the 43 foods that are Nutrient Super Stars!
Buy now for instant digital access.
How Much Tomato Should We Eat Per Day?
To-ma-to, tom-ah-to, however you say it, this fruit (yes, it's a fruit!) is one of, if not the, most popular "veggie" consumed world-wide! A member of the nightshade family (along with eggplant, peppers, and potatoes), though technically a fruit, tomatoes are considered a culinary vegetable.
Every serving of fresh, whole vegetables or fruit we eat daily reduces the risk of all-cause mortality by 5% to 8%, with the greatest risk reduction seen when we consume eight or more servings per day. In fact, consuming 800 grams of vegetables and fruits daily reduces all-cause mortality by 31% compared to eating less than 40 grams daily. A 2017 meta-analysis showed that 2.24 million deaths from cardiovascular disease, 660,000 deaths from cancer, and 7.8 million deaths from all causes could be avoided globally each year if everyone consumed 800 grams of veggies and fruits every day.
Eating vegetables and fruit in abundance lowers risk of cancer, cardiovascular disease, type 2 diabetes, obesity, chronic kidney disease, osteoporosis and bone fragility fractures (including hip fracture), cognitive impairment and dementia (including Alzheimer's disease), neurodegenerative diseases, asthma, allergies, chronic obstructive pulmonary disease, age-related macular degeneration, cataracts, glaucoma, depression, ulcerative colitis and Crohn's disease, rheumatoid arthritis, inflammatory polyarthritis, non-alcoholic fatty liver disease, acne, seborrheic dermatitis, and lowers markers of inflammation. Learn more in Importance of Vegetables and Fruit.
Covering half of your plate with a variety of vegetables (and three quarters of your plate if your starchy food is a root vegetable or winter squash) at each meal is a simple way to easily achieve the goal of 800 grams daily (about 5 to 8 servings depending on the vegetable).
A 2020 study concluded that eating tomatoes was associated with a 14% reduced risk of total mortality, a 24% reduced risk of coronary heart disease mortality, and a 30% reduced risk of cerebrovascular mortality, while a 2021 review showed that tomato intake was also inversely associated with stomach and prostate cancer! Just remember, it's always best to mix up the foods you eat day to day (aiming for a wide variety of different vegetables and fruits throughout the week), and tomatoes definitely have a place at the table.
Easily track your servings of Nutrivore Foundational Foods!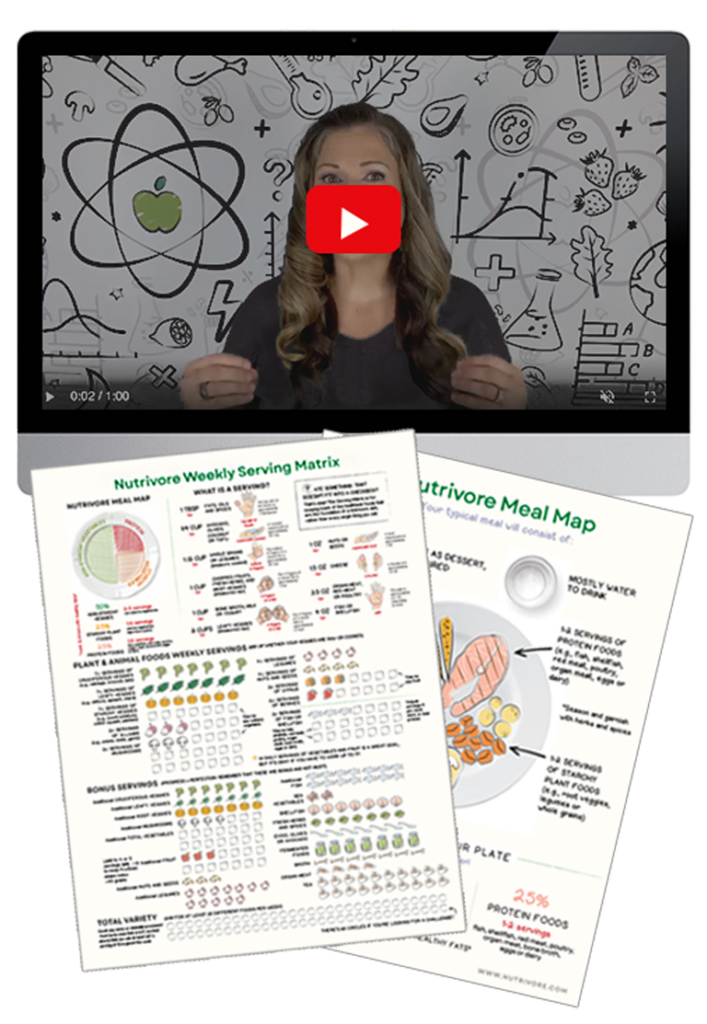 The Nutrivore Weekly Serving Matrix
The Nutrivore Weekly Serving Matrix digital resource is an easy-to-use and flexible weekly checklist designed to help you maximize nutrient-density and meet serving suggestions of Nutrivore foundational foods, all without having to weigh or measure your foods!
Includes a 1-hour video tutorial and downloadable interactive guides.
Buy now for instant digital access.
Citations
Expand to see all scientific references for this article.

Clements RS Jr, Darnell B. Myo-inositol content of common foods: development of a high-myo-inositol diet. Am J Clin Nutr. 1980 Sep;33(9):1954-67. doi: 10.1093/ajcn/33.9.1954. PMID: 7416064.

Gómez-Maqueo A, Escobedo-Avellaneda Z, Welti-Chanes J. Phenolic Compounds in Mesoamerican Fruits-Characterization, Health Potential and Processing with Innovative Technologies. Int J Mol Sci. 2020 Nov 7;21(21):8357. doi: 10.3390/ijms21218357. PMID: 33171785; PMCID: PMC7664671.

Halliwell B, Cheah IK, Tang RMY. Ergothioneine – a diet-derived antioxidant with therapeutic potential. FEBS Lett. 2018 Oct;592(20):3357-3366. doi: 10.1002/1873-3468.13123. Epub 2018 Jun 15. PMID: 29851075.

Li N, Wu X, Zhuang W, Xia L, Chen Y, Wu C, Rao Z, Du L, Zhao R, Yi M, Wan Q, Zhou Y. Tomato and lycopene and multiple health outcomes: Umbrella review. Food Chem. 2021 May 1;343:128396. doi: 10.1016/j.foodchem.2020.128396. Epub 2020 Oct 15. PMID: 33131949.

Mattila P, Kumpulainen J. Coenzymes Q9 and Q10: Contents in Foods and Dietary Intake. Journal of Food Composition and Analysis. 2001. Vol 14(4):409-417. https://doi.org/10.1006/jfca.2000.0983

Mazidi M, Katsiki N, George ES, Banach M. Tomato and lycopene consumption is inversely associated with total and cause-specific mortality: a population-based cohort study, on behalf of the International Lipid Expert Panel (ILEP). Br J Nutr. 2020 Dec 28;124(12):1303-1310. doi: 10.1017/S0007114519002150. Epub 2019 Aug 22. PMID: 31434581.

Pek Z, Helyes L, Gyulai G, Foshee WG, Daood HG, Lau J, Vinogradov S, Bittsanszky A, Goff W, Waters L. Molecular Profiling – Fruit Carotenoids Components of Six American Heirloom Tomatoes (Solanum lycopersicum). Journal of Forensic Biomechanics. 2016. Vol 7(2). DOI: 10.4172/2090-2697.1000130

Piironen V, Toivo J, Puupponen-Pimia R, Lamp AM. Plant sterols in vegetables, fruits and berries. Journal of the Science of Food and Agriculture. 2003. Vol 83(4):330-337. doi:10.1002/jsfa.1316

USDA Food Central Database: Tomatoes, red, ripe, raw, year round average

Watanabe T, Kioka M, Fukushima A, Morimoto M, Sawamura H. Biotin content table of select foods and biotin intake in Japanese. Int J Anal Bio-Sci. 2014. Vol 2(4):109-125.