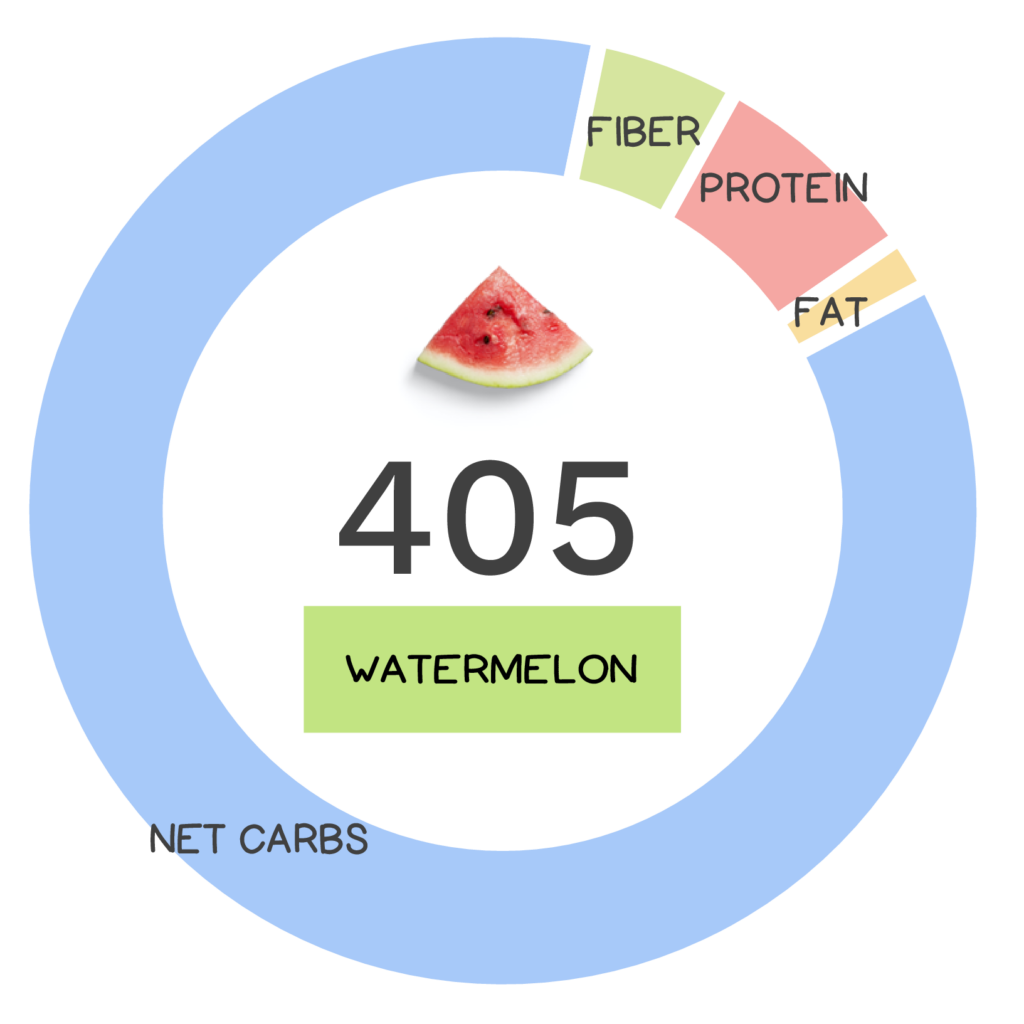 Some may argue it's not summer until you've had a refreshing slice of watermelon. While that statement may be a bit "melon-dramatic" (Hyuck), we can all agree that when you've selected the perfect watermelon, this thirst-quenching, hydrating fruit is a "slice" of heaven!
Watermelon (Citrullus lanatus) is a sweet, juicy fruit of the Cucurbitaceae plant family, related to squash and cucumbers. Botanically, the fruit is technically a type of berry. Watermelons are native to Africa and have been cultivated for at least 5,000 years. In fact, wild watermelon seeds were discovered at Uan Muhuggiag, a prehistoric archaeological site located in Libya and there is also evidence of cultivation in Ancient Egypt as seeds have been found in Pharaoh's tombs, where watermelons were buried with kings to nourish them in the afterlife. Hieroglyphics on the walls of Egyptian buildings tell stories of their harvest and during the Roman era they were cultivated and prized. These fruits were among the earliest domesticated plants in the Old World, and were also one of the first crops to be brought to the New World. Watermelons were cultivated for their high-water content and were stored to be eaten during dry seasons, not only as a food source, but as a means of storing water. Based on archaeological remains, it's known the fruit was brought to Europe as early as 1350 BC and was widely planted in Europe by the 17th century. Colonists introduced watermelon to North America, where it was being grown in Florida by the 1500's. Today, farmers in approximately 44 American states grow watermelon commercially. Georgia, Florida, Texas, California and Arizona are the United States' largest watermelon producers, with Florida producing more watermelon than any other state.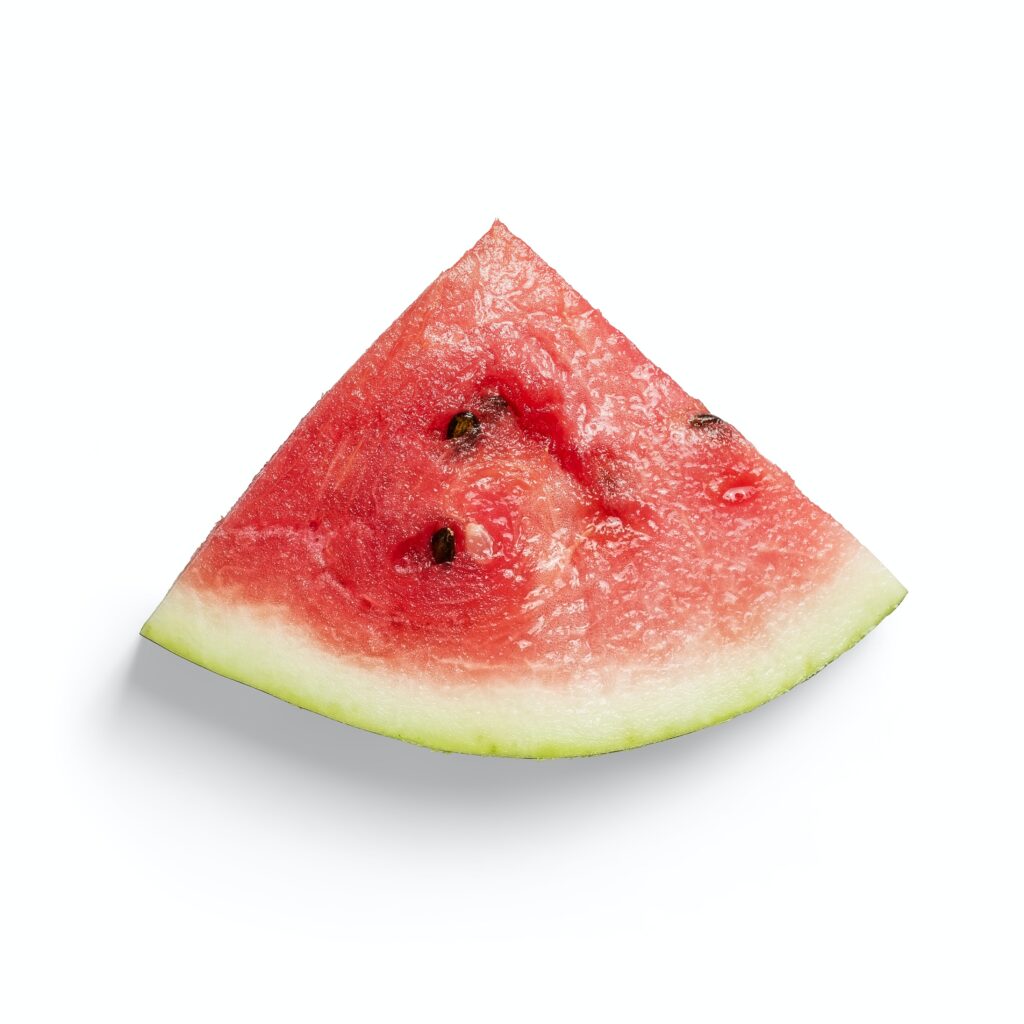 Nutrivore Score for Watermelon – 405
Watermelon has a Nutrivore Score of 405, making it a high nutrient-dense food! Plus, it is a low-carb and low-calorie-density food; the calorie count of watermelon is 46 calories per cup!
Per serving, watermelon is a best source (>50% daily value) of carotenoids; and a good source (10-20% daily value) of polyphenols, vitamin B7 (biotin), and vitamin C.
Want to Know the Top 100 Nutrivore Score Foods?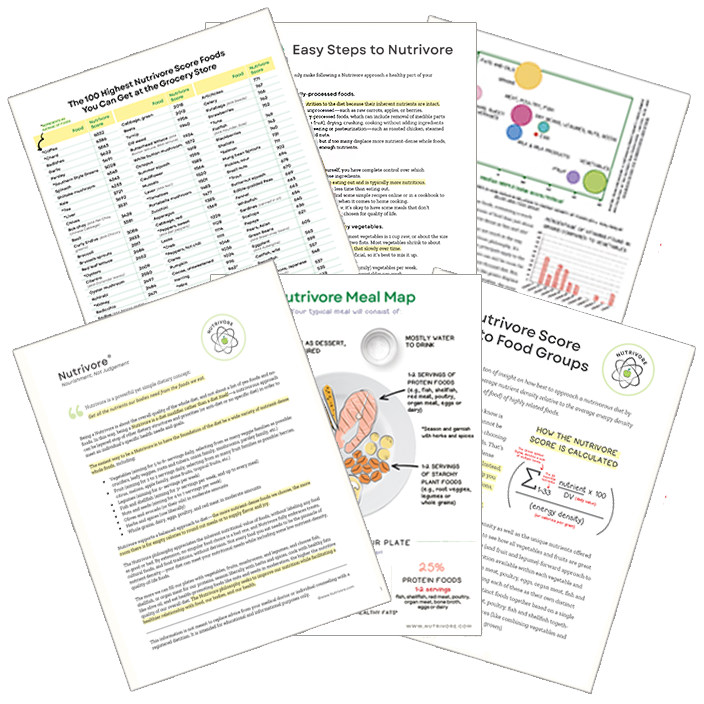 Get it Directly in Your Inbox!
The Nutrivore Newsletter is a weekly email that delivers bite-size fun facts, practical tips, recipes and resources. Sign up now and get 5 free guides directly to your inbox:
Easy Steps to Nutrivore 4-page guide
Nutrivore Foundational Foods 6-page guide
Nutrivore Score Guide to Food Groups 3-page guide
Nutrivore Meal Map
Top 100 Nutrivore Score Foods
Watermelon Nutrition Facts
One serving of watermelon is standardized to 1 cup, diced or about 152 grams (5.4 ounces). A typical wedge of watermelon weighs 286 grams, which is equivalent to a little more than 1 3/4 servings of watermelon.
Watermelon Nutrition Facts Per Serving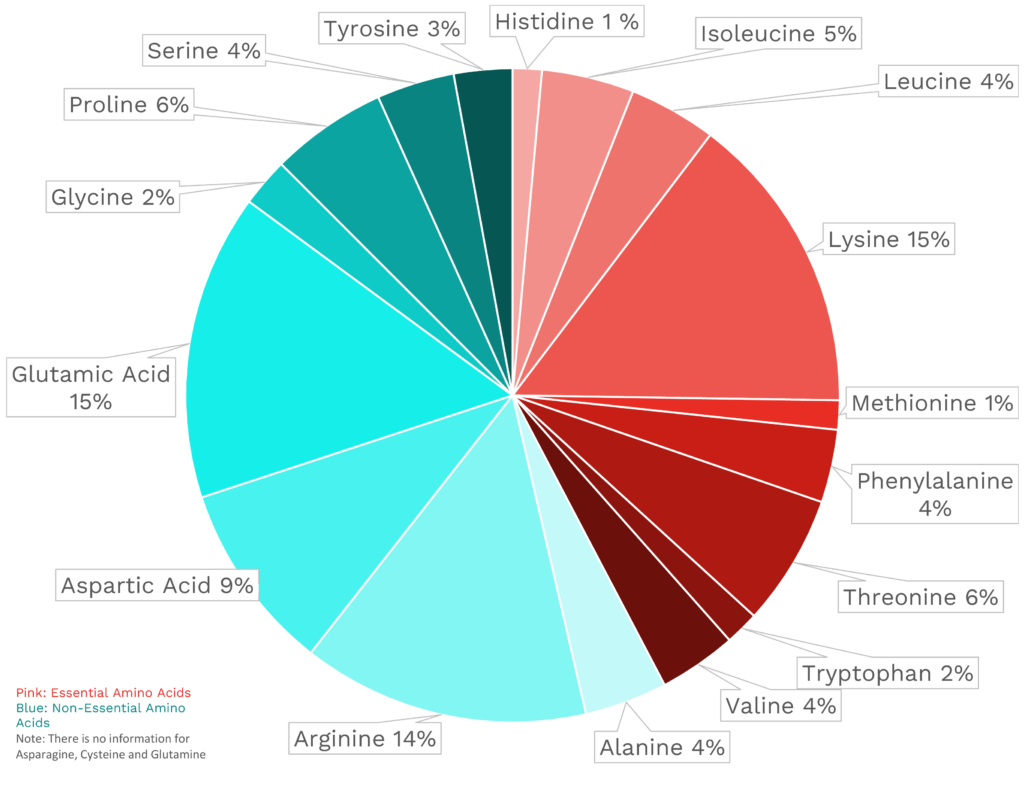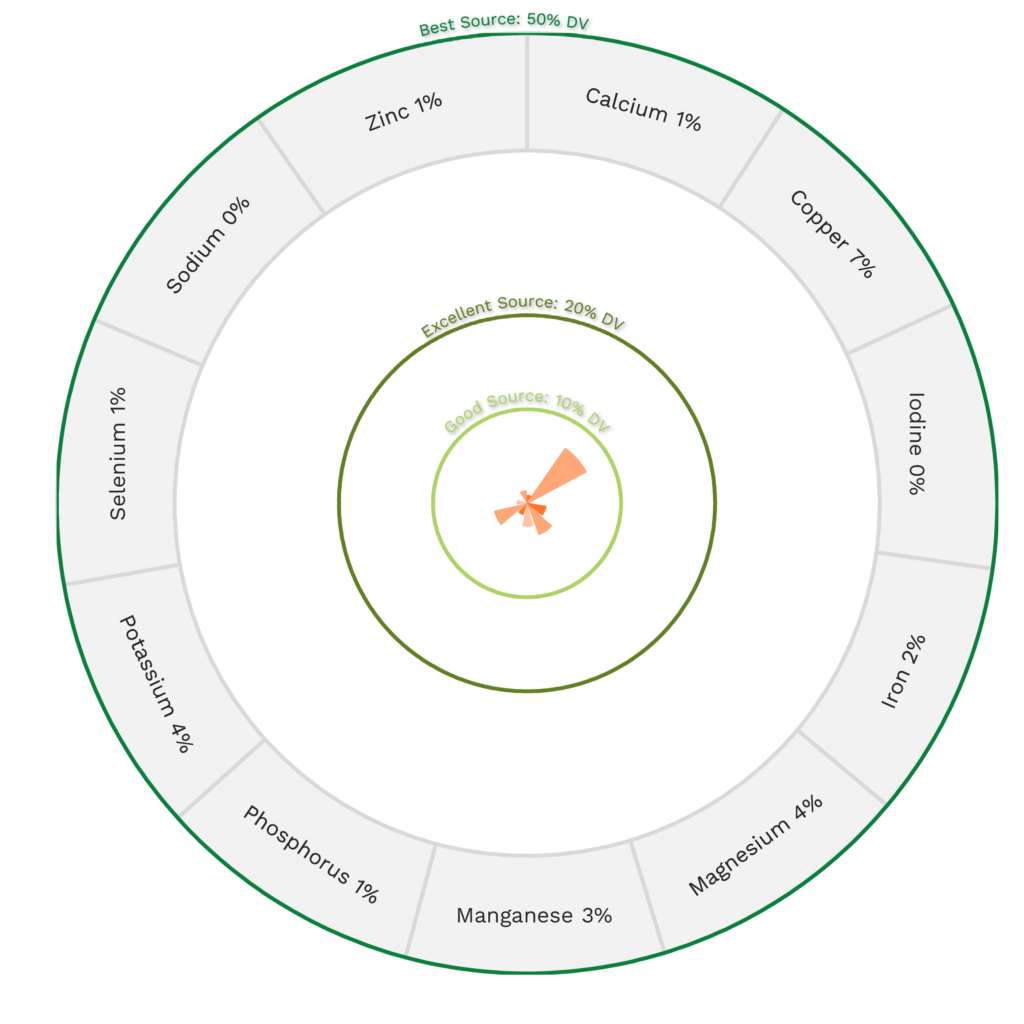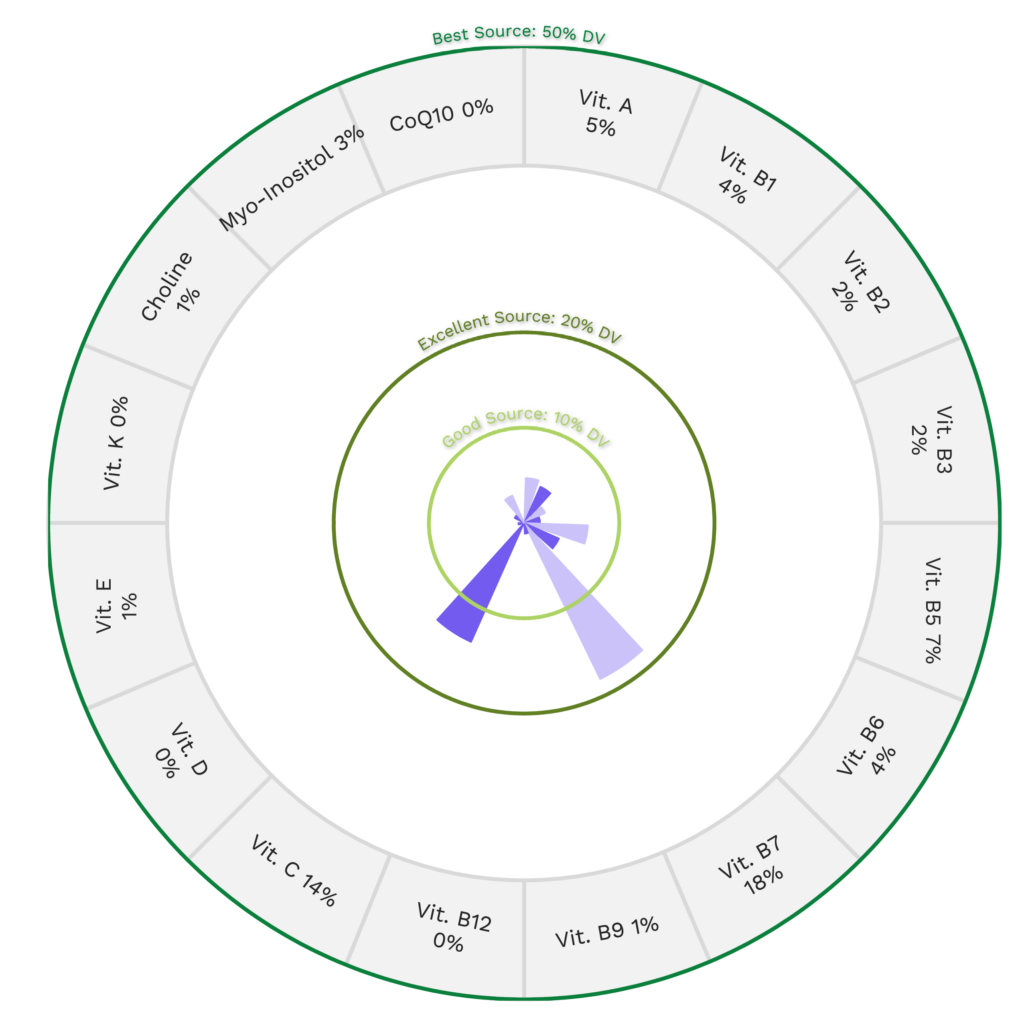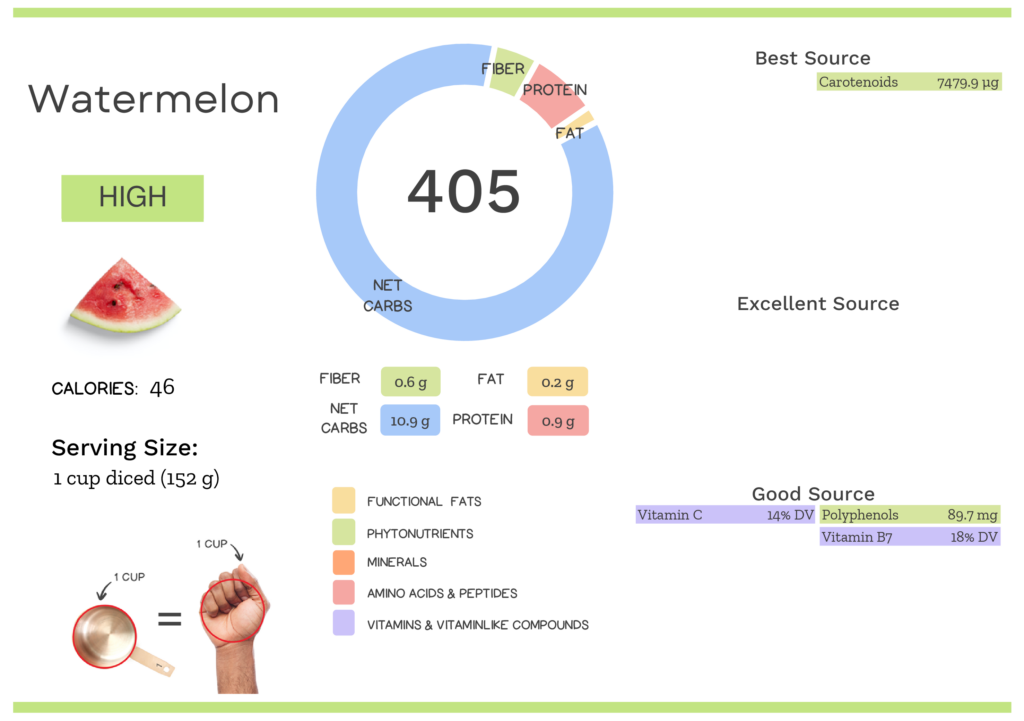 Nutrition Varies With Watermelon Componant
Though we typically only consume watermelon flesh, this fruit, in its entirety, is very nutritious – including peel, rind, and seeds! Watermelon peel is a good source of natural polyphenols, antioxidants and minerals, while watermelon rind contains antioxidants, beta-carotene, polyphenols, and is loaded with L-citrulline. And, just like pumpkin seeds, watermelon seeds can be roasted and eaten, resulting in a tasty snack packed with a ton of nutrients (including magnesium, zinc, copper, and manganese to name a few). Definitely makes the case for skipping the more expensive seedless varieties of watermelon and will have you thinking twice before tossing (or spitting) those seeds out!
| | NUTRIVORE SCORE |
| --- | --- |
| Watermelon, raw | 405 |
| Watermelon seeds, dried | 1522 |
2Nutrivore Score is likely higher since 25 to 50% of data is missing.
Did all the nutrition in watermelon blow your "rind"? Maybe your friends will be impressed too!
Health Benefits of Watermelon Nutrients
Let's take a closer look at all of the best and excellent source of nutrients found in a 1-cup serving of watermelon and see how they benefit our health.
Watermelon Provides 7479.9 μg of Carotenoids
Watermelon is a fantastic source of carotenoids, providing 7479.9 μg of carotenoids per 1-cup serving!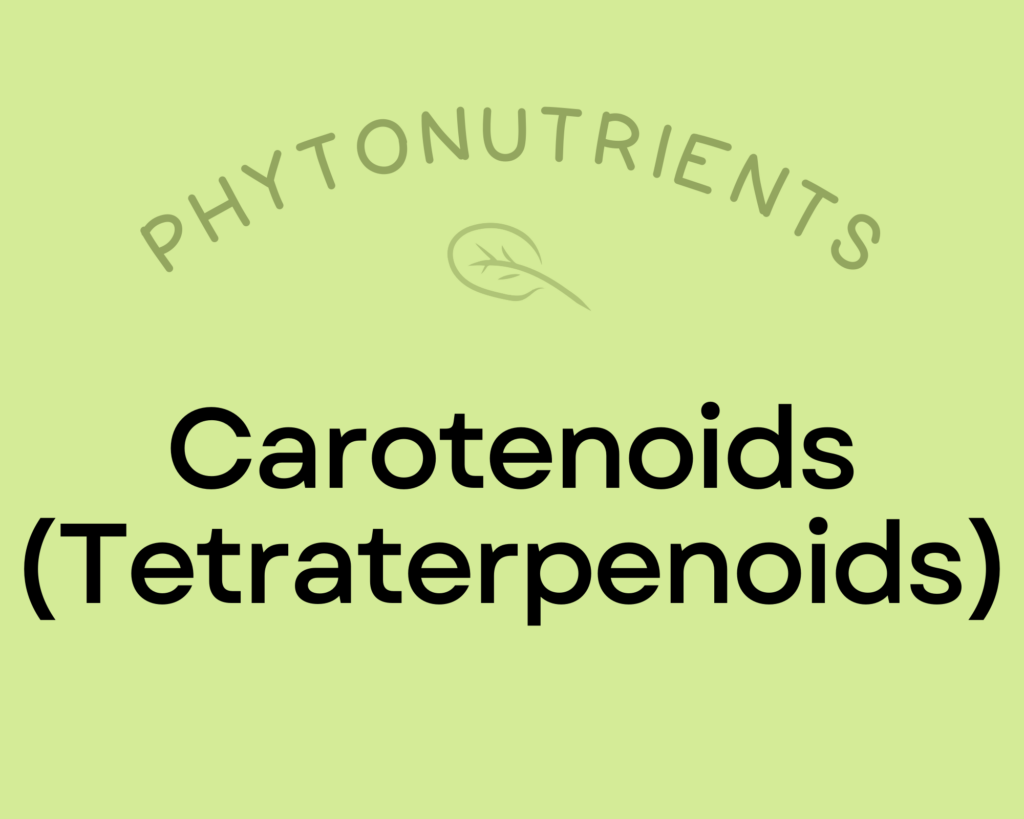 Carotenoids are a diverse group of phytonutrients that are responsible for giving fruits and vegetables vibrant red, orange, and yellow pigmentation. They were one of the earliest phytonutrients ever investigated by scientists (with research dating back to the 1800s!). Across studies, eating foods high in carotenoids appears to reduce the risk of head and neck cancers, supports vision health (particularly age-related eye diseases), may protect against metabolic syndrome and diabetes, and can reduce inflammation. Carotenoids have strong antioxidant properties, and help facilitate communication between cells by promoting the synthesis of connexin proteins, which create gap junctions in cell membranes that allow small molecules to be exchanged (which is part of how cells "talk" to each other!). Consuming carotenoids with fat significantly increases their absorption. Learn more about carotenoids here.
Learn What Foods Are the Best Sources of Every Nutrient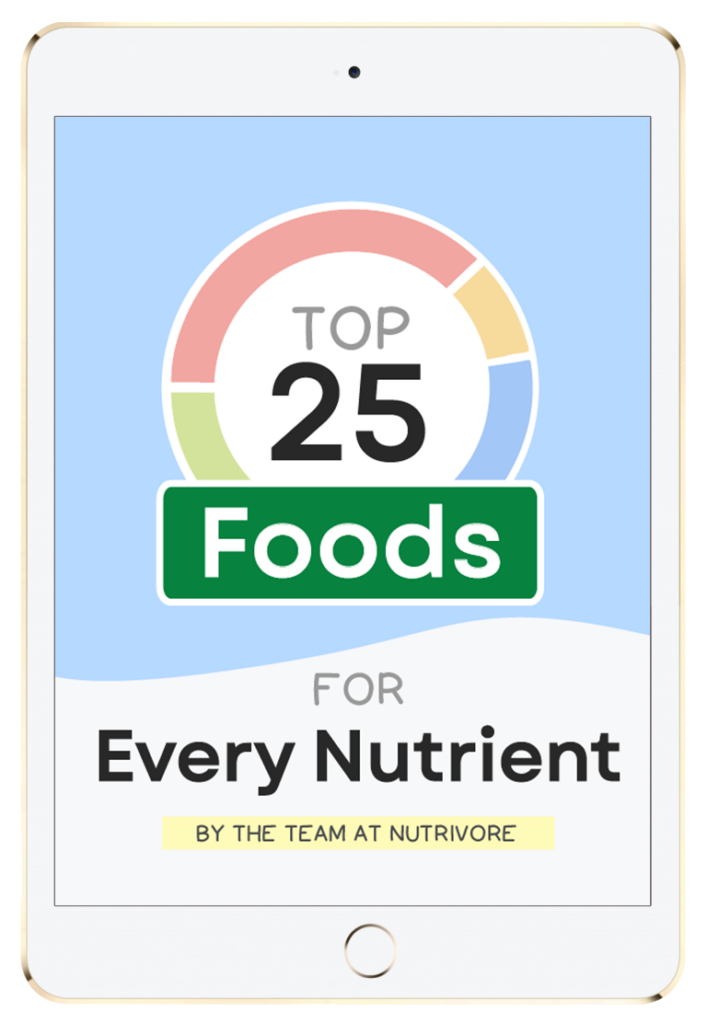 The Top 25 Foods for Every Nutrient
The Top 25 Foods for Every Nutrient e-book is a well-organized, easy-to-use guide to help you choose foods that fit your needs of 42 important nutrients while creating a balanced nutrient-dense diet.
Get two "Top 25" food lists for each nutrient, plus you'll find RDA charts for everyone, informative visuals, fun facts, serving sizes and the 43 foods that are Nutrient Super Stars!
How Much Watermelon Should We Eat Per Day?
Not only are melons tasty and refreshing, but they also supply a helpful mix of micronutrients and phytonutrients to support our overall health. I guess that means you could say these fruits are "one in a melon!" (Hyuck!)
Consuming 800 grams of vegetables and fruits daily reduces all-cause mortality by 31% compared to eating less than 40 grams daily. A 2017 systemic review and meta-analysis looked at how all-cause mortality was impacted by varying intakes of 12 different food groups: whole grains and cereals, refined grains and cereals, vegetables, fruits, nuts, legumes, eggs, dairy products, fish, red meat, processed meat, and sugar-sweetened beverages. This analysis revealed non-linear relationships between how much of a particular food group we eat and how it impacts our health. While the results revealed no upper limit to the benefits of vegetable intake, the sweet spot for fruit intake was 300 grams daily. Intakes of fruit over 400 grams per day were not as beneficial as 300 grams, but the good news is that even intakes of 600 grams of fruits per day was superior to no fruit at all! This sweet spot for fruit intake translates to 2 to 3 servings of fruit daily.
Thus, a good rule of thumb is to aim for at least 500 to 600 grams of vegetables (5 to 8 servings, depending on the vegetable, and as much as you want above that) and about 300 grams of fruit (2 to 3 servings, depending on the fruit) per day. Fruit makes a convenient snack, a healthy dessert, a whimsical addition to salads, and a sophisticated flavoring agent in the form of salsas, jams, and chutneys. A serving is standardized to 1 cup chopped for raw vegetables and fruits (typically translates to 1/2 cup to 2/3 cup once cooked). Learn more in Importance of Vegetables and Fruit
Watermelon has been shown to protect against cardio-vascular diseases, diabetes, ulcerative colitis and various types of cancers and has shown both antioxidant and anti-inflammatory properties in vitro and in vivo. And as always, it's best to mix up the fruits and veggies you eat day to day (aiming for a wide variety of different vegetables and fruits throughout the week), and watermelon definitely has a place at the table.
Easily track your servings of Nutrivore Foundational Foods!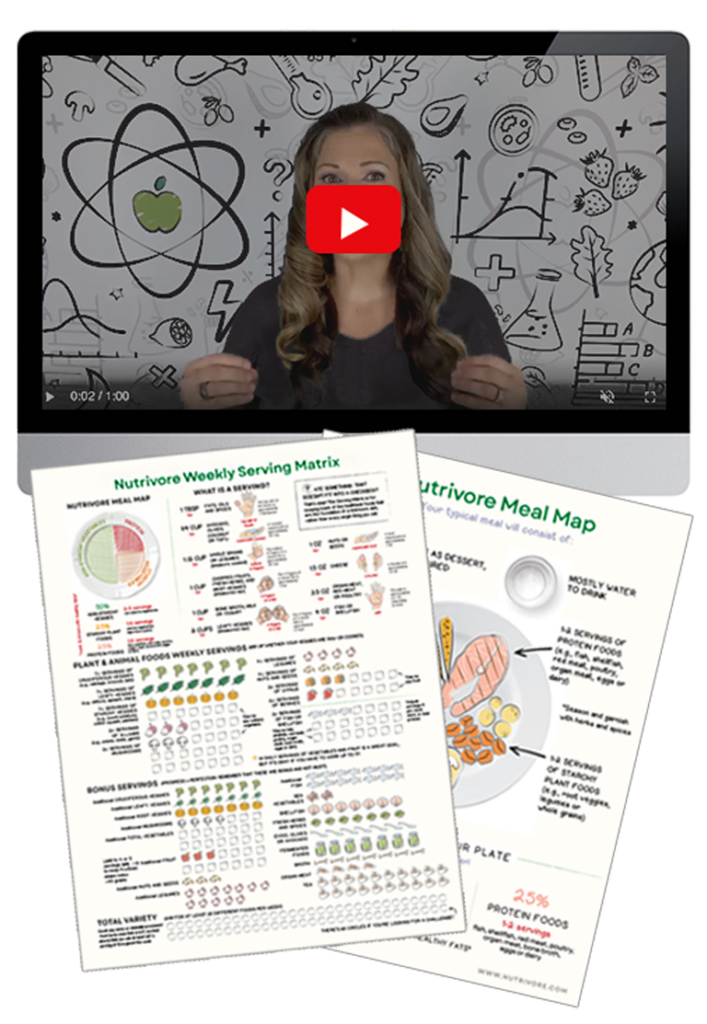 The Nutrivore Weekly Serving Matrix
The Nutrivore Weekly Serving Matrix digital resource is an easy-to-use and flexible weekly checklist designed to help you maximize nutrient-density and meet serving suggestions of Nutrivore foundational foods, all without having to weigh or measure your foods!
Includes a 1-hour video tutorial and downloadable interactive guides.
cITATIONS
Expand to see all scientific references for this article.