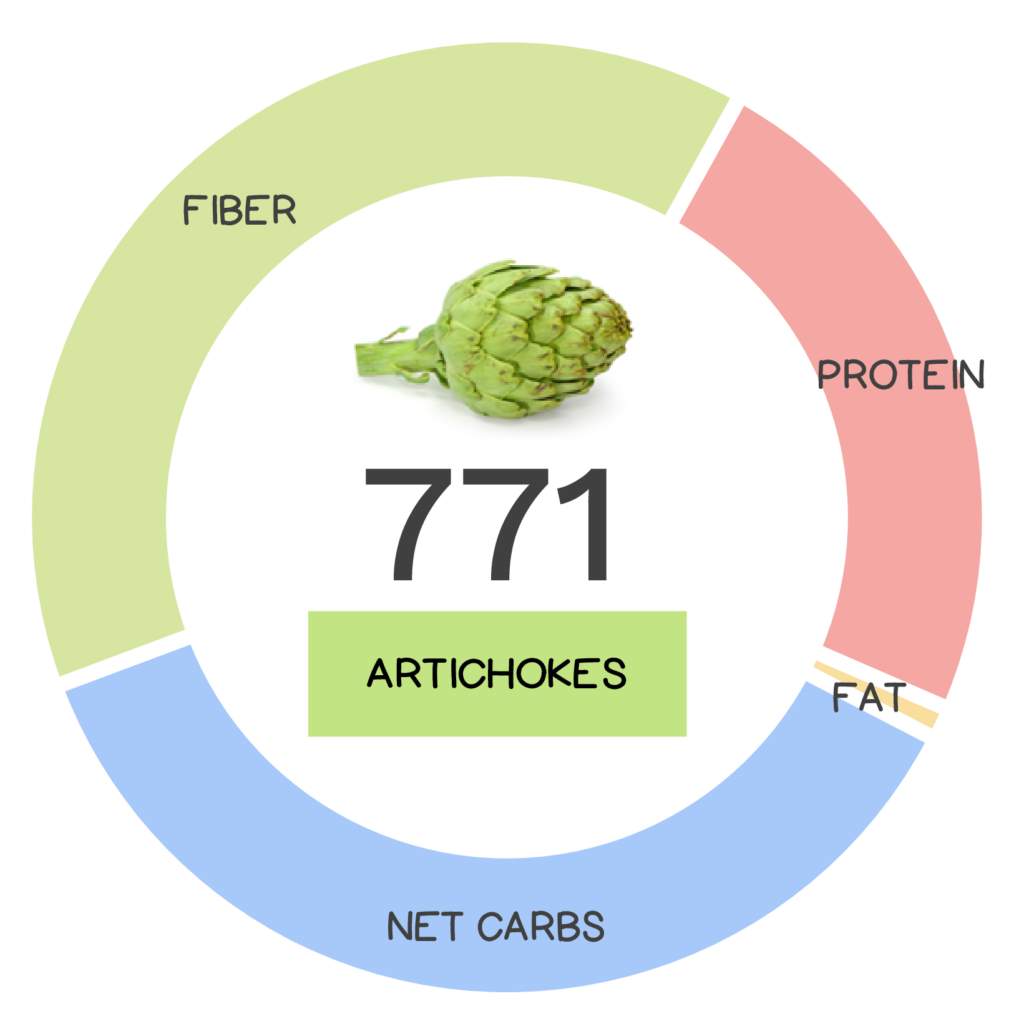 When it comes to vegetables, artichokes are probably one of the more unique ones out there. Not only do they look exceptional, but this large, green vegetable is special in that it is actually a species of thistle! The part of the plant we eat is technically the immature flower buds that haven't yet bloomed (formally referred to as capitula or heads). At full maturity the plant grows to a width of about six feet and a height of three to four feet and if allowed to bloom, eventually blossoms into a beautiful, blue-violet flower (which is not edible!). How cool is that?
Artichoke (Cynara cardunculus var. scolymus), also known as globe artichoke, French artichoke and green artichoke is a member of the daisy family (along with lettuce). The botanical name derives from the tradition of fertilizing the plant with ashes (from the Latin 'cineris') and from the Greek 'skolymos' meaning thistle. The origin of this vegetable is a little obscure, but it is believed to have originated in the Mediterranean region where the plant was used for food and as an herbal medicine. Seeds of artichoke were excavated from a Roman period quarry in Egypt and varieties of artichoke were cultivated in Sicily by the ancient Greeks. Much later they were introduced to Louisiana and California in the US in the early 19th century by French and Spanish settlers. Today artichoke cultivation still contributes significantly to the Mediterranean economy, with production occurring in the Americas as well. In the US nearly 100% of the crop is grown in California, concentrated in Monterey County.
Although the most familiar way to eat artichoke (outside of the unhealthy spinach and artichoke dip appetizer served in many restaurants) is to boil or steam them, they can also be used to make herbal tea (popular in some parts of Vietnam) or even liqueur (such as the Italian Cynar)! Currently, Americans only consume an average of 1.2 pounds of fresh artichoke per year, but over the last few years there has been renewed interest in this unusual veggie.
Nutrivore Score For Artichoke – 771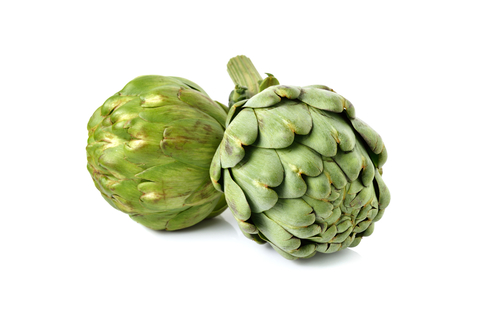 Artichoke has a Nutrivore Score of 771, making it a high nutrient-dense food! Plus, it is a low-carb and low-calorie-density food; the calorie count of artichoke is 60 calories per serving!
Per serving, artichoke is a best source (>50% daily value) of polyphenols; an excellent source (20-50% daily value) of copper, dietary fiber, magnesium, vitamin B9 (folate), vitamin C, and vitamin K; and a good source (10-20% daily value) of choline, iron, manganese, phosphorus, potassium, protein, vitamin B1 (thiamin), vitamin B3 (niacin), vitamin B5 (pantothenic acid) and vitamin B6 (pyridoxine).
Want to Know the Top 100 Nutrivore Score Foods?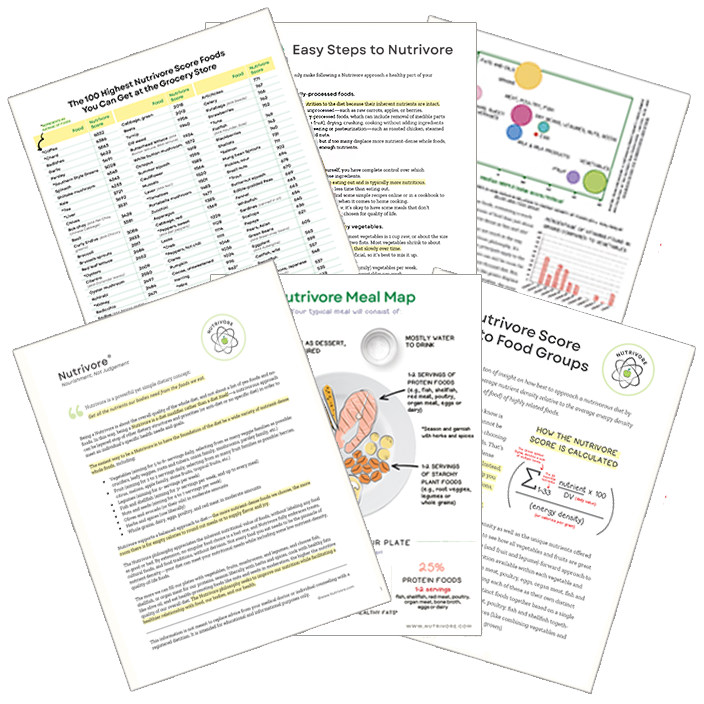 Get it Directly in Your Inbox!
The Nutrivore Newsletter is a weekly email that delivers bite-size fun facts, practical tips, recipes and resources. Sign up now and get 5 free guides directly to your inbox:
Easy Steps to Nutrivore 4-page guide
Nutrivore Foundational Foods 6-page guide
Nutrivore Score Guide to Food Groups 3-page guide
Nutrivore Meal Map
Top 100 Nutrivore Score Foods
Artichoke Nutrition Facts
One serving of artichoke is standardized to 1 cup artichoke or about 168 grams (5.9 ounces). A typical large artichoke weighs 162 grams, which means: one serving of artichoke is roughly equivalent to one large artichoke. When you cook artichoke, it remains relatively consistent in volume: 1 cup of raw artichoke is roughly equivalent to 1 cup of boiled artichoke.
Artichoke Nutrition Facts Per Serving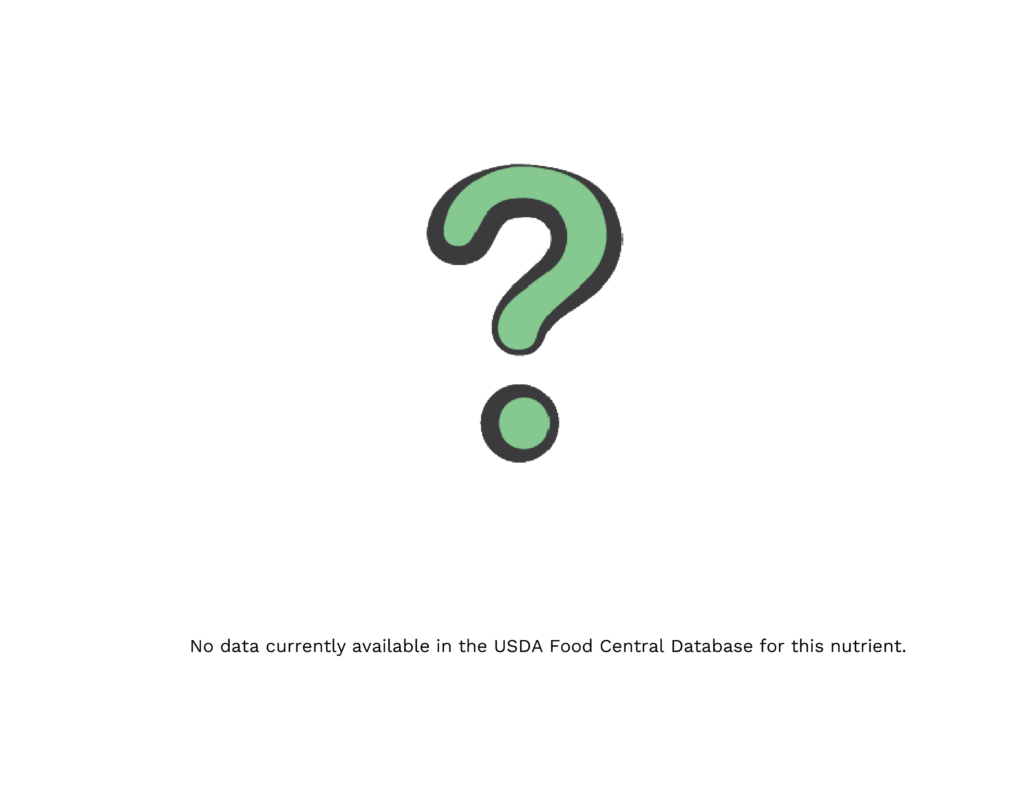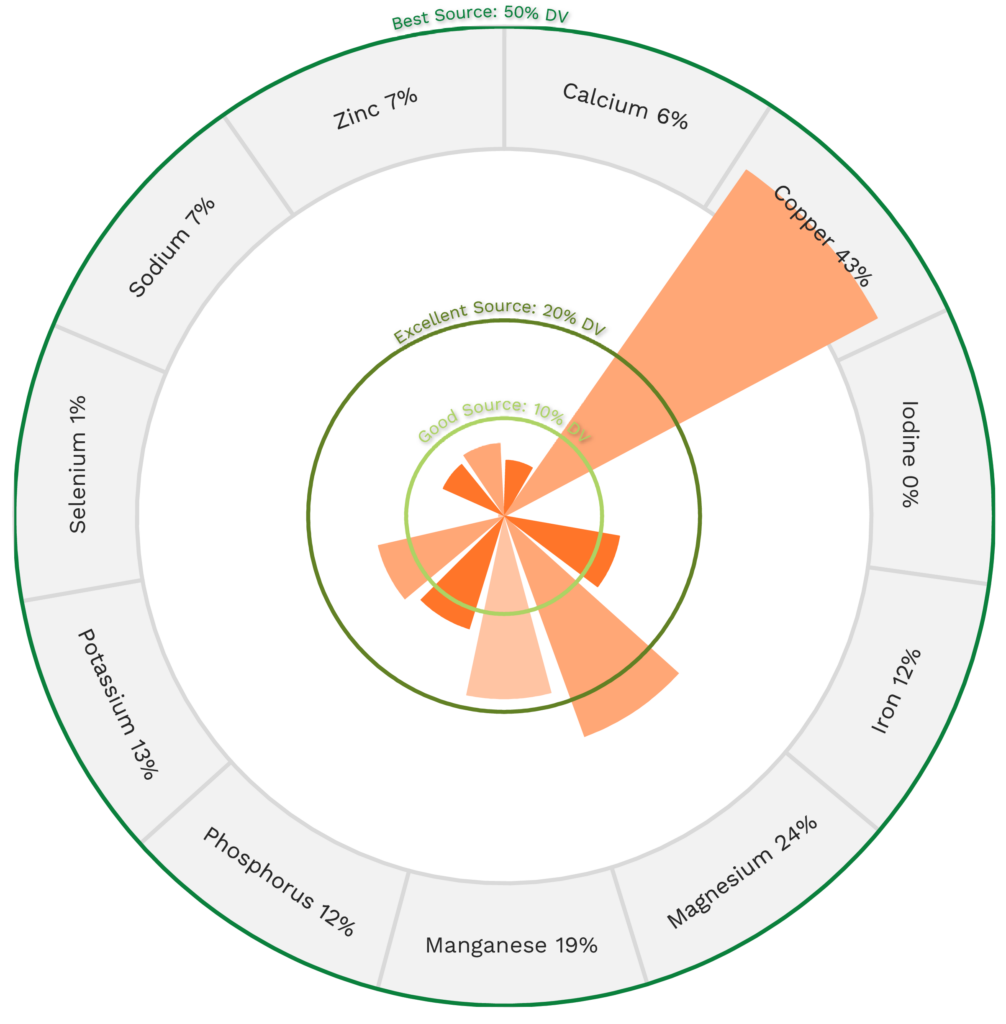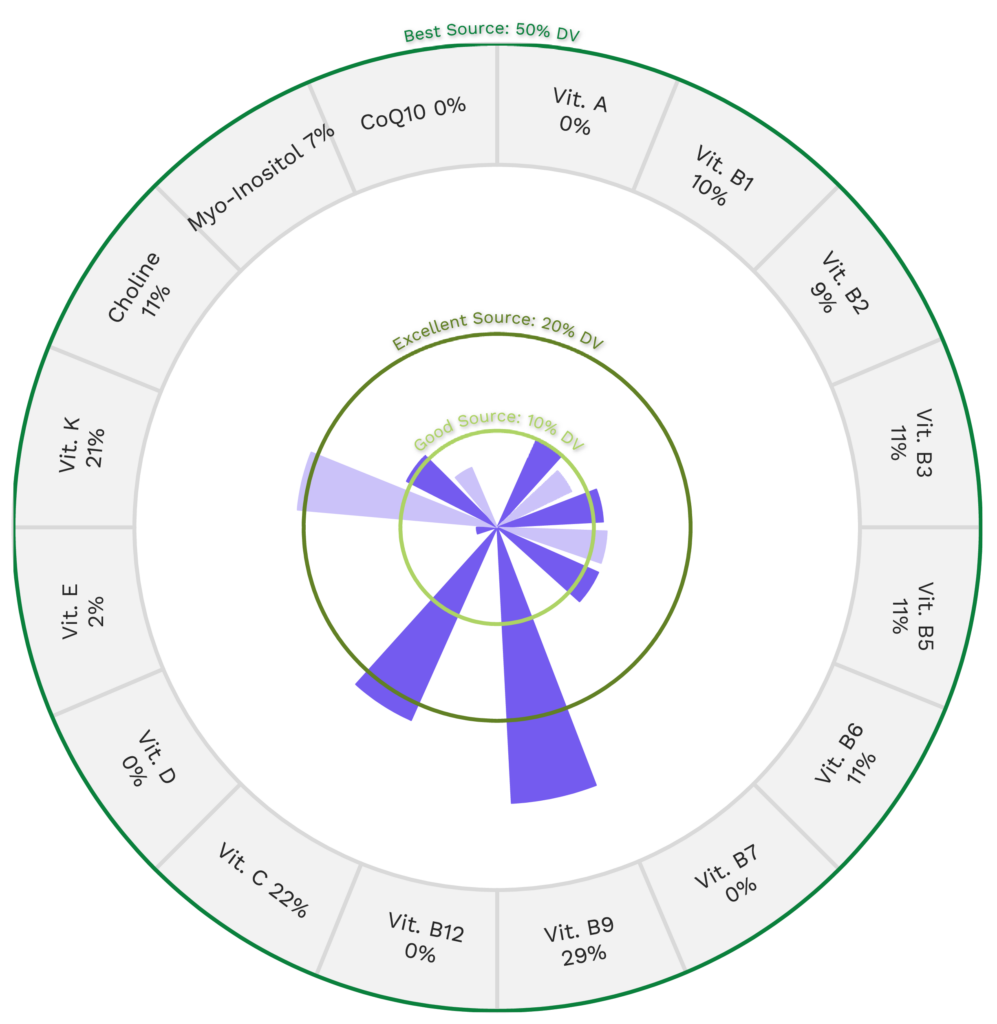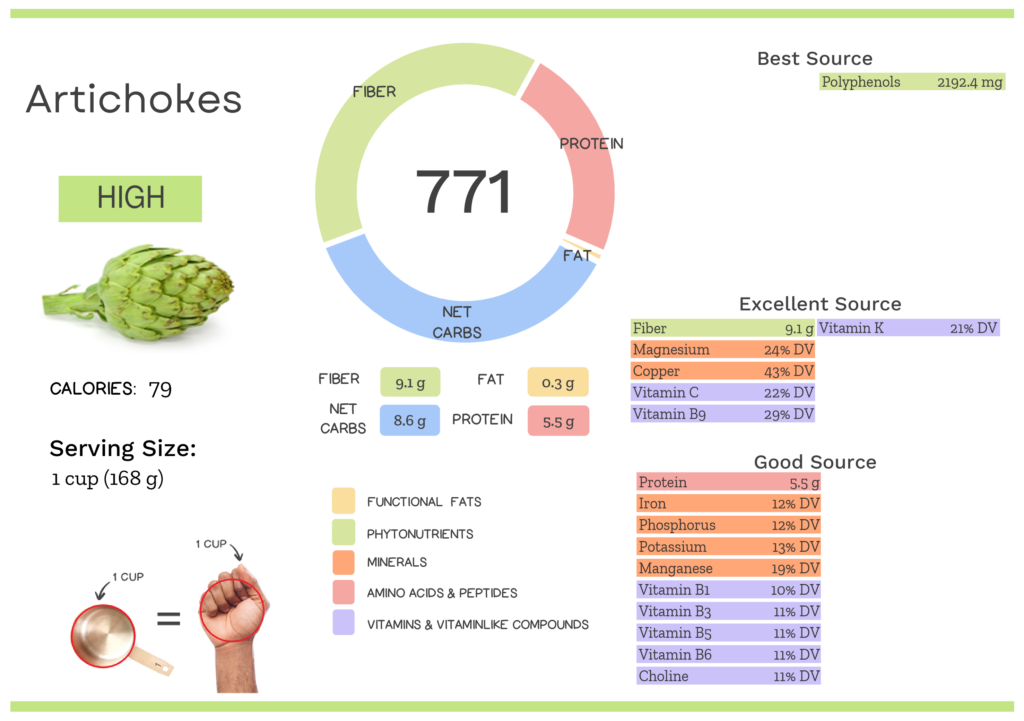 Artichoke Nutrition Varies With Cooking and Processing
The Nutrivore Score of artichoke varies depending on processing and the method of preparation. For instance, frozen artichoke is conveniently available year-round at the grocery store.
| | NUTRIVORE SCORE |
| --- | --- |
| Artichokes, (globe or french), cooked, boiled, drained, with salt | 683 |
| Artichokes, (globe or french), cooked, boiled, drained, without salt | 671 |
| Artichokes, (globe or french), frozen, cooked, boiled, drained, with salt | 714 |
| Artichokes, (globe or french), frozen, cooked, boiled, drained, without salt | 714 |
| Artichokes, (globe or french), frozen, unprepared | 757 |
| Artichokes, (globe or french), raw | 771 |
If the nutrition in this veggie has you feeling all "choked" up? Maybe your friends will be impressed too!
Health Benefits of Artichoke Nutrients
Let's take a closer look at all of the best and excellent source of nutrients found in a 1-cup serving of artichoke and see how they benefit our health.
Artichoke Provides 2192.4 mg of Polyphenols
Artichoke is a phenomenal source of polyphenols, providing 2192.4 mg of polyphenols per 1-cup serving!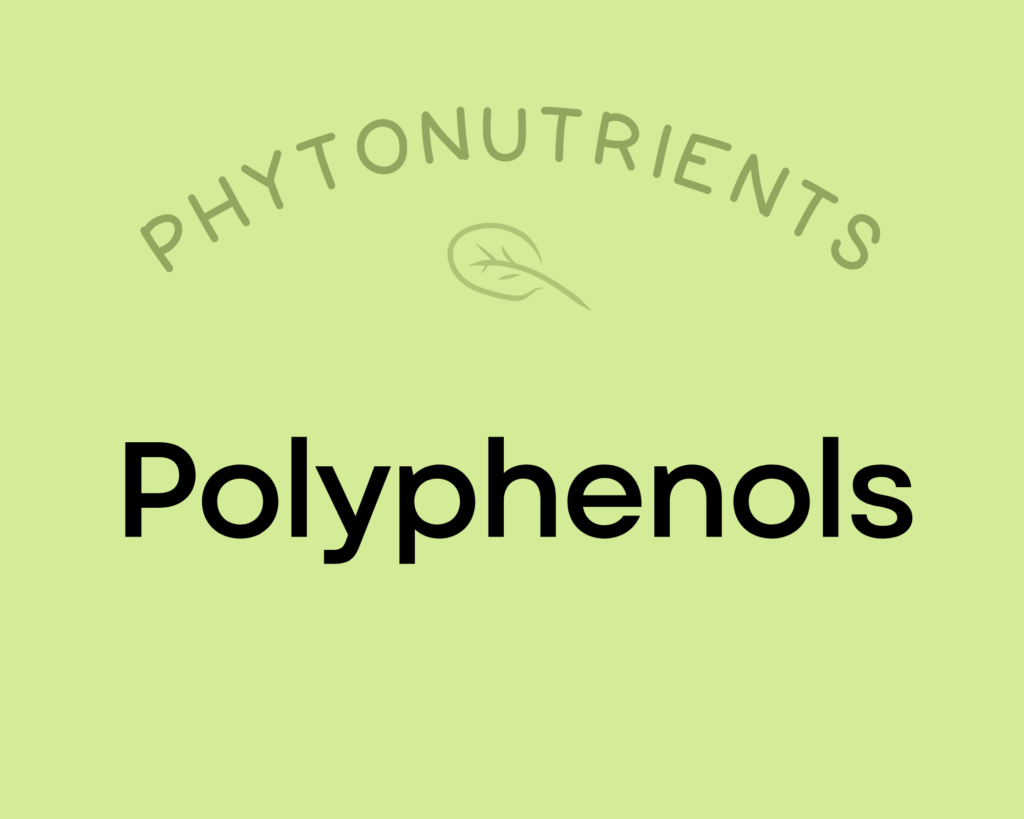 Polyphenols play a huge role in protecting against cancer, heart disease, diabetes, asthma, osteoporosis, neurodegenerative diseases, and other conditions associated with oxidative stress. In fact, a major reason foods like red wine and olive oil (as well as diets rich in both, such as the Mediterranean diet) show up as so beneficial may be due to their high polyphenol content! Along with chronic diseases, supplementing with polyphenols has been shown to protect against infections and reduce the signs of aging. Polyphenols exert their most potent effects by acting as antioxidants—preventing cellular damage by neutralizing hazardous oxygen radicals and improving cellular health as a result (which, in turn, benefits virtually every system in the body). As a result of their antioxidant properties, polyphenols also boost the immune system and protect against both chronic and acute diseases. In addition, polyphenols can help regulate enzyme function, stimulate cell receptors, modulate the functions of inflammatory cells (including T and B lymphocytes, macrophages, platelets, and natural killer cells), alter adhesion molecule expression, affect nerve cells and cardiac muscle cells, and exert antiviral effects. Learn more about polyphenols here.
Artichoke Provides 43% DV Copper
Artichoke is an excellent source of copper, providing 43% of the daily value per 1-cup serving!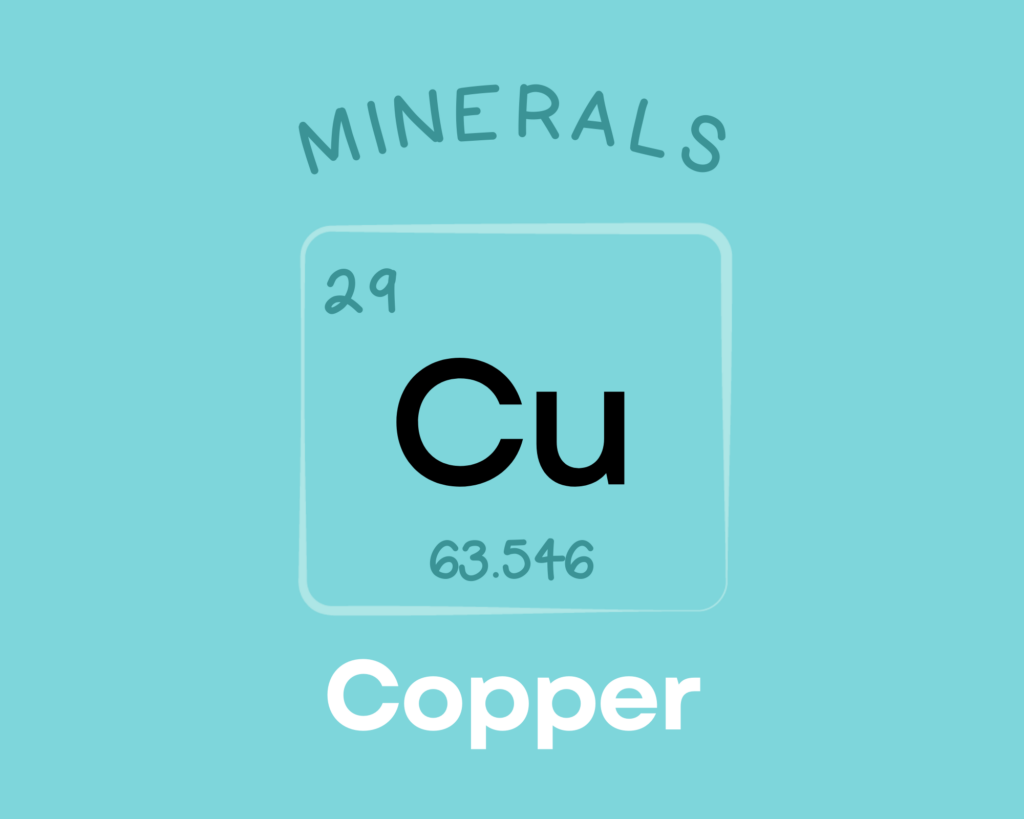 Copper is a trace mineral that's essential for all living organisms. Copper serves as a component of numerous enzymes and proteins in the body, giving it diverse roles in the growth, development, and maintenance of various organs (including the heart and brain), bone, and connective tissue. Copper is also involved in glucose and cholesterol metabolism, helps regulate gene expression, can scavenge free radicals, and is needed for the production of red blood cells. Learn more about copper here.
Artichoke Provides 9.1 g of Fiber
Artichoke is also an excellent source of dietary fiber, containing 9.1 g of fiber per 1-cup serving!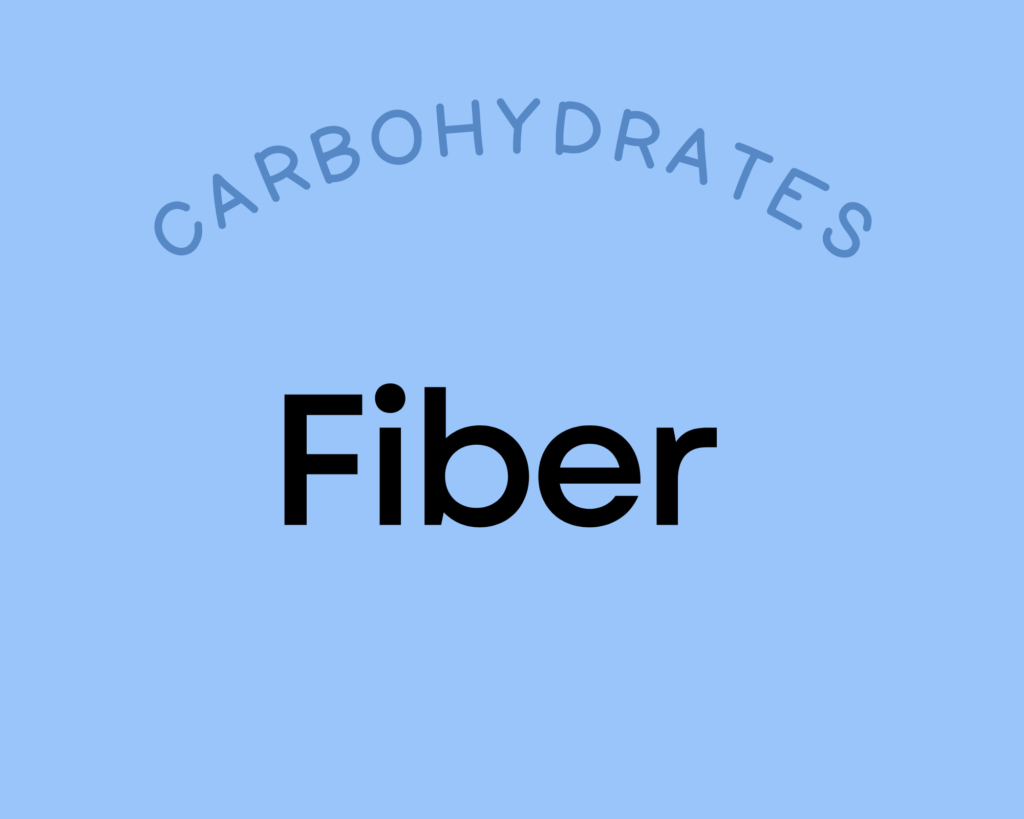 Fiber serves as substrate for the trillions of microbes that inhabit our digestive tracts, collectively referred to as the gut microbiome. Through their metabolism of fiber, these resident microbes benefit us in a whole host of ways, including aiding digestion, vitamin production, detoxification, regulation of cholesterol metabolism, providing resistance to pathogens, immune regulation, neurotransmitter regulation, regulation of gene expression, and more! In fact, every human cell is impacted by the activities of our gut microbes. A healthy gut microbial community is essential for our health. And, the converse is also true: An aberrant gut microbiome has been linked to conditions as wide-ranging as cancer, obesity, diabetes, cardiovascular disease, anxiety, depression, neurodegenerative diseases, autism, autoimmune disease, ulcers, IBD, liver disease, gout, PCOS, osteoporosis, systemic infections, allergies, asthma, and more!
Fiber has other benefits, like regulating peristalsis of the intestines (the rhythmic motion of muscles around the intestines that pushes food through the digestive tract), stimulating the release of the suppression of the hunger hormone ghrelin (so we feel more full), and slowing the absorption of simple sugars into the bloodstream to regulate blood sugar levels and avoid the excess production of insulin. Fiber also binds to various substances in the digestive tract (like hormones, bile salts, cholesterol, and toxins) and, depending on the type of fiber, can facilitate either elimination or reabsorption (for the purpose of recycling, which is an important normal function for many substances like bile salts and cholesterol), both of which can be extremely beneficial—if not essential—for human health.
The recommended dietary intake for fiber is 14 grams per 1000 kcal, which translates to 28 grams of fiber, if you eat a 2,000 calorie per day diet. However, there are many studies showing greater benefits from even higher levels of intake. Lear more about fiber here.
Artichoke Provides 29% DV Vitamin B9 (Folate)
Artichoke is rich in vitamin B9 (folate), providing 29% of the daily value per 1-cup serving!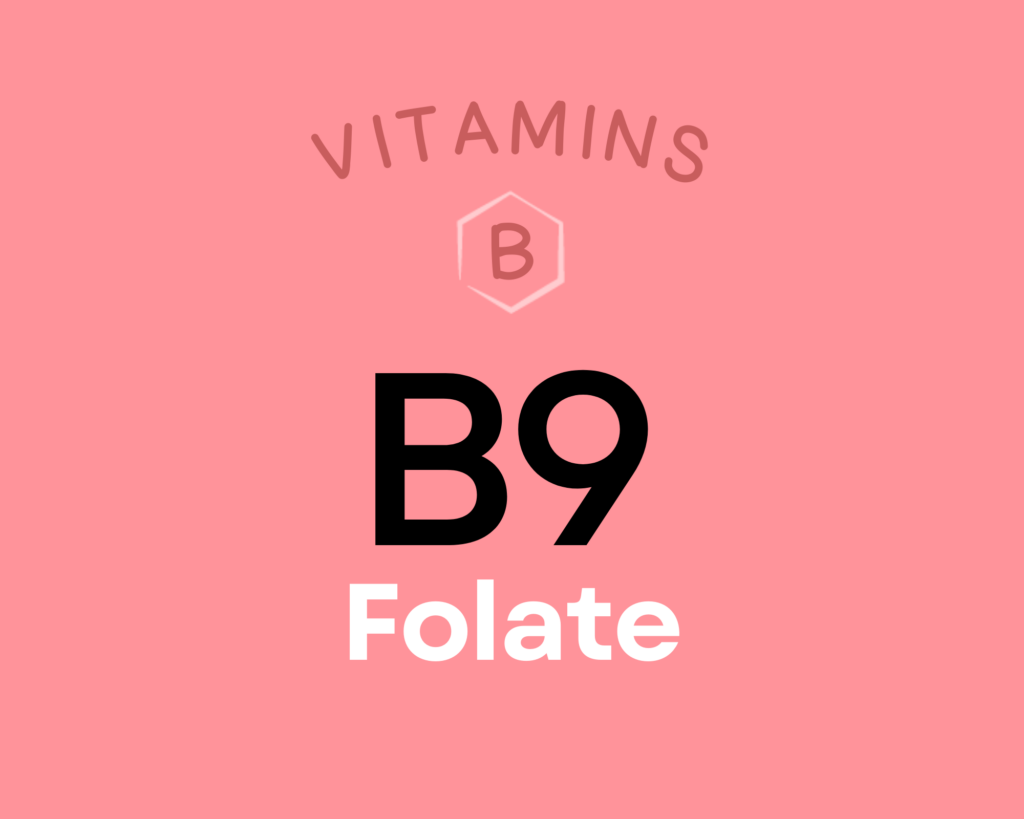 Vitamin B9 (folate) is an essential B vitamin that plays roles in blood cell production, the formation of genetic material (including DNA), and cell growth and function. It's particularly important during pregnancy, when folate demands increase due to the rapid creation of new cells and DNA. Along with helping protect against fetal development problems, folate can support cardiovascular health, potentially protect against certain cancers, and reduce the risk of cognitive and neurological disorders later in life. Learn more about vitamin B9 here.
Artichoke Provides 24% DV Magnesium
Artichoke is an excellent source of magnesium, providing 24% of the daily value per 1-cup serving!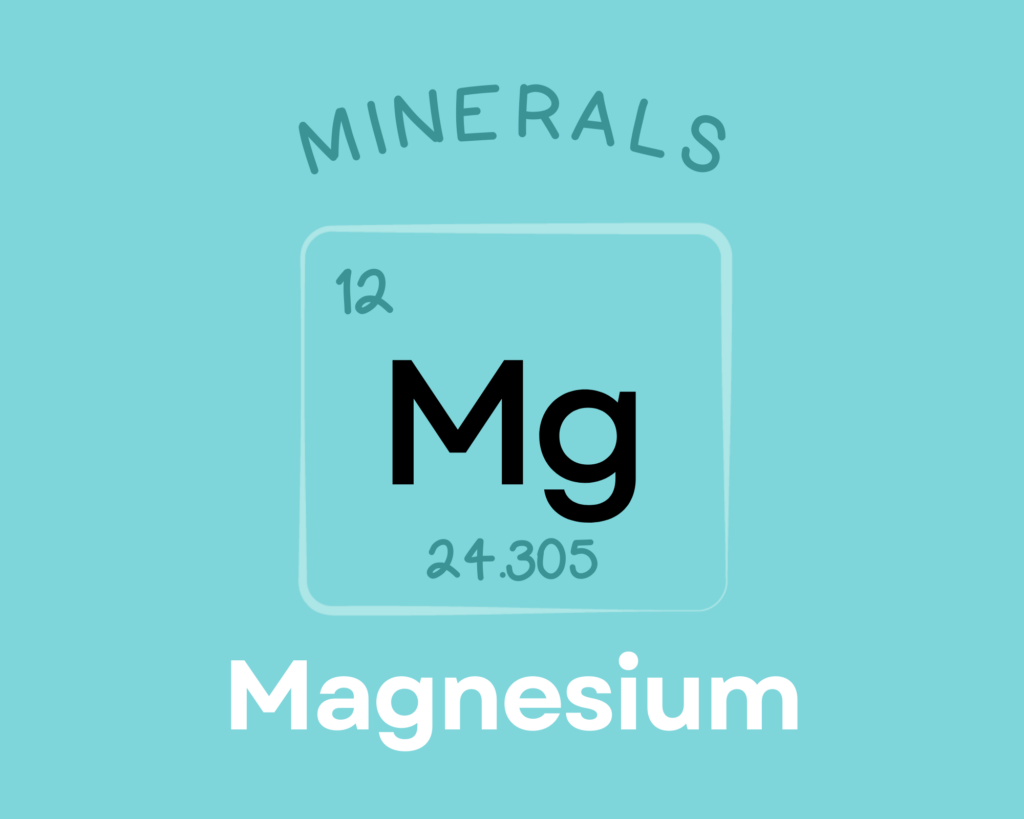 Magnesium is an essential mineral needed by every cell in the body. As an electrolyte, it's important for regulating fluid balance, nerve and muscle function, blood pH, and neurotransmission. It also serves as a cofactor for hundreds of different enzymes, giving it a role over 300 metabolic reactions—including pathways for cell signaling, energy production, protein synthesis, nucleic acid synthesis, and ion transport. Magnesium also has important structural functions in cells and bone tissue. Consuming enough magnesium may help protect against a variety of chronic diseases, including cardiovascular disease, type 2 diabetes, and osteoporosis. Learn more about magnesium here.
Artichoke Provides 22% DV Vitamin C
Artichoke is also an excellent source of vitamin C, providing 22% of the daily value per 1-cup serving!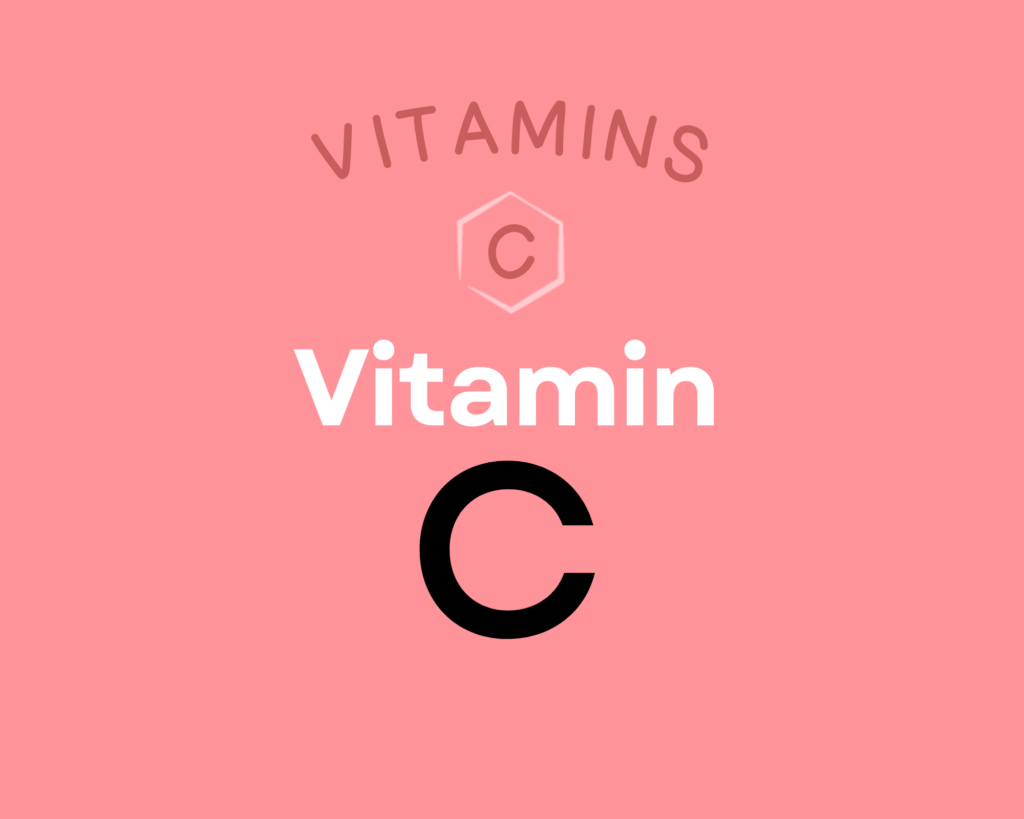 Vitamin C is a water-soluble vitamin that has powerful antioxidant properties (meaning it can help combat oxidative damage from free radicals and reactive oxygen species) and that serves as an enzyme cofactor (meaning it's needed for enzymes to do their job, for example vitamin C is necessary for collagen synthesis, which is essential for bones, joints, teeth, blood vessels, skin and eyes) and playing important roles in immune system and skin health. Higher intakes of vitamin C are linked to reduced risk of heart disease, some forms of cancer, type 2 diabetes, cataracts, age-related macular degeneration, and gout. Vitamin C can also help regulate the stress response and reduce anxiety, and there's preliminary evidence that it may also help prevent Alzheimer's disease. Learn more about vitamin C here.
Artichoke Provides 21% DV Vitamin K
Artichoke is an excellent source of vitamin K, providing 21% of the daily value per 1-cup serving!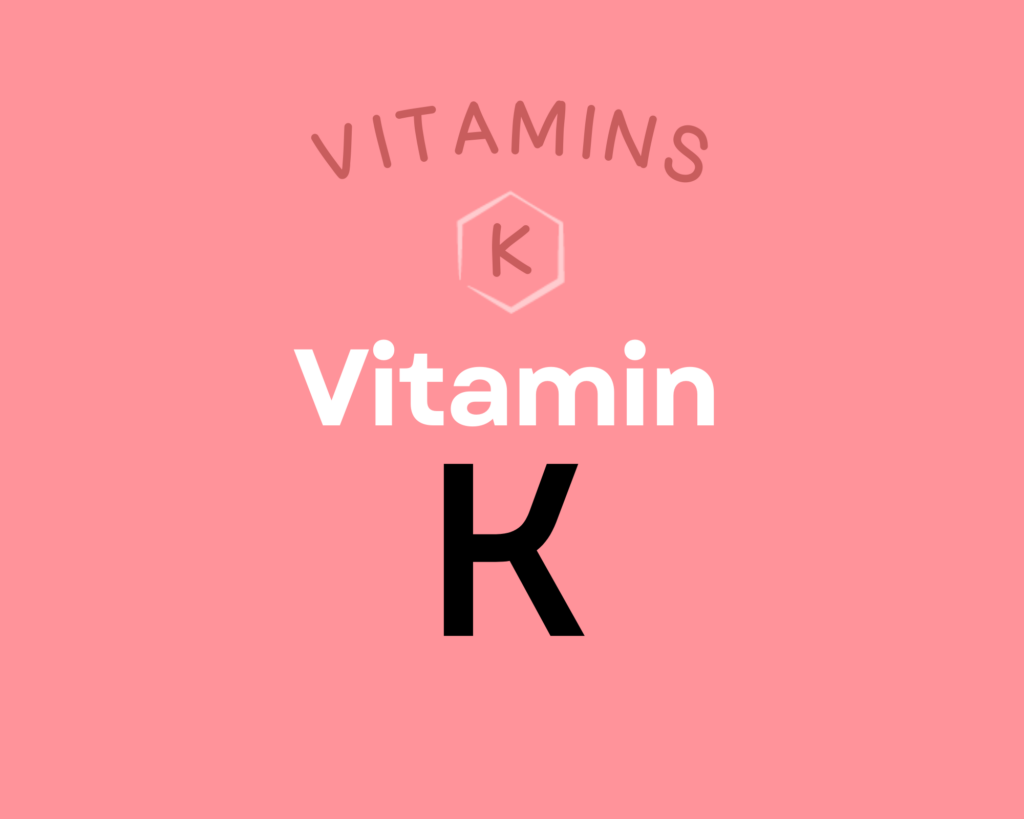 Vitamin K is actually a group of fat-soluble vitamins with a similar molecular structure, existing as K1, multiple isoforms of K2, and the synthetic form K3. This nutrient plays a vital role in coagulation, due to serving as a cofactor for proteins needed for blood clotting; it's also essential for bone metabolism, cellular function, and the prevention of soft tissue calcification. Getting enough vitamin K2 can help protect against cardiovascular disease, may improve bone mineral density and skeletal health, and may even support endocrine function and brain health; there's also some limited evidence it has anti-cancer and anti-inflammatory properties. Learn more about vitamin K here.
Learn What Foods Are the Best Sources of Every Nutrient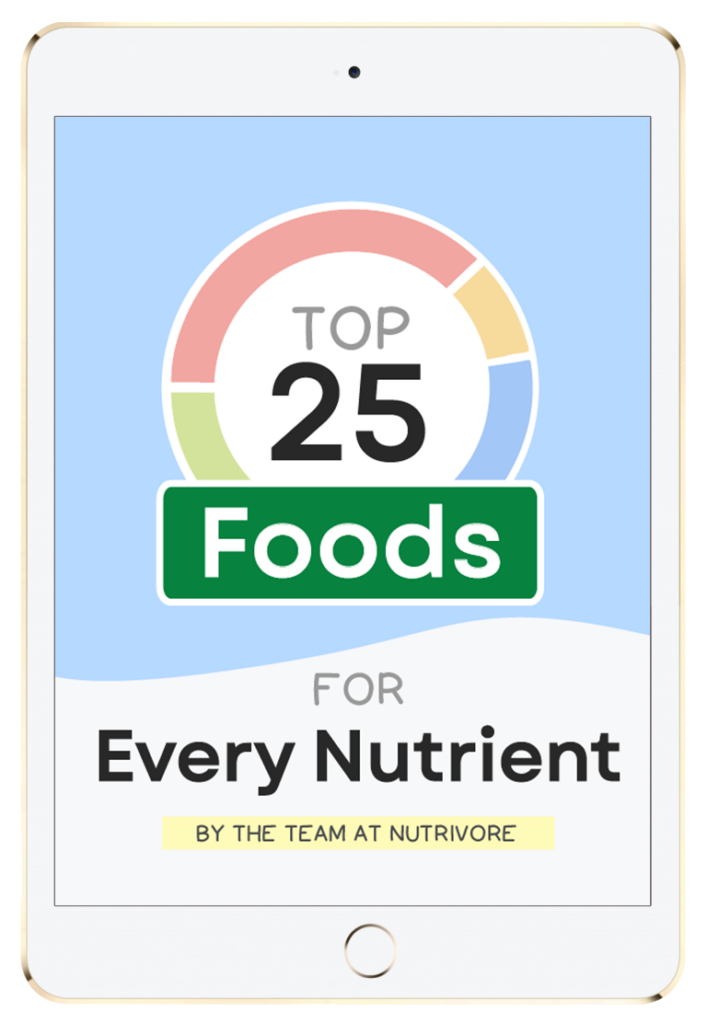 The Top 25 Foods for Every Nutrient
The Top 25 Foods for Every Nutrient e-book is a well-organized, easy-to-use guide to help you choose foods that fit your needs of 42 important nutrients while creating a balanced nutrient-dense diet.
Get two "Top 25" food lists for each nutrient, plus you'll find RDA charts for everyone, informative visuals, fun facts, serving sizes and the 43 foods that are Nutrient Super Stars!
How Much Artichoke Should We Eat Per Day?
This veggie, unique in appearance and taste, is also incredibly rich in phytonutrients and great for our health!
Every serving of fresh, whole vegetables or fruit we eat daily reduces the risk of all-cause mortality by 5% to 8%, with the greatest risk reduction seen when we consume eight or more servings per day. In fact, consuming 800 grams of vegetables and fruits daily reduces all-cause mortality by 31% compared to eating less than 40 grams daily. A 2017 meta-analysis showed that 2.24 million deaths from cardiovascular disease, 660,000 deaths from cancer, and 7.8 million deaths from all causes could be avoided globally each year if everyone consumed 800 grams of veggies and fruits every day.
Eating vegetables and fruit in abundance lowers risk of cancer, cardiovascular disease, type 2 diabetes, obesity, chronic kidney disease, osteoporosis and bone fragility fractures (including hip fracture), cognitive impairment and dementia (including Alzheimer's disease), neurodegenerative diseases, asthma, allergies, chronic obstructive pulmonary disease, age-related macular degeneration, cataracts, glaucoma, depression, ulcerative colitis and Crohn's disease, rheumatoid arthritis, inflammatory polyarthritis, non-alcoholic fatty liver disease, acne, seborrheic dermatitis, and lowers markers of inflammation. Learn more in Importance of Vegetables and Fruit.
Covering half of your plate with a variety of vegetables (and three quarters of your plate if your starchy food is a root vegetable or winter squash) at each meal is a simple way to easily achieve the goal of 800 grams daily (about 5 to 8 servings depending on the vegetable).
Eating artichokes is a great way to reduce the risk of a number of diseases. Extracts from this veggie have been shown to: raise HDL "good" cholesterol, lower LDL "bad" cholesterol, improve blood pressure, protect against liver damage and nonalcohol fatty liver disease, exert anti-cancer activity in vitro, and improve IBS symptoms. It's always best to mix up the veggies you eat day to day (aiming for a wide variety of different vegetables and fruits throughout the week), and artichoke definitely has a place at the table.
Easily track your servings of Nutrivore Foundational Foods!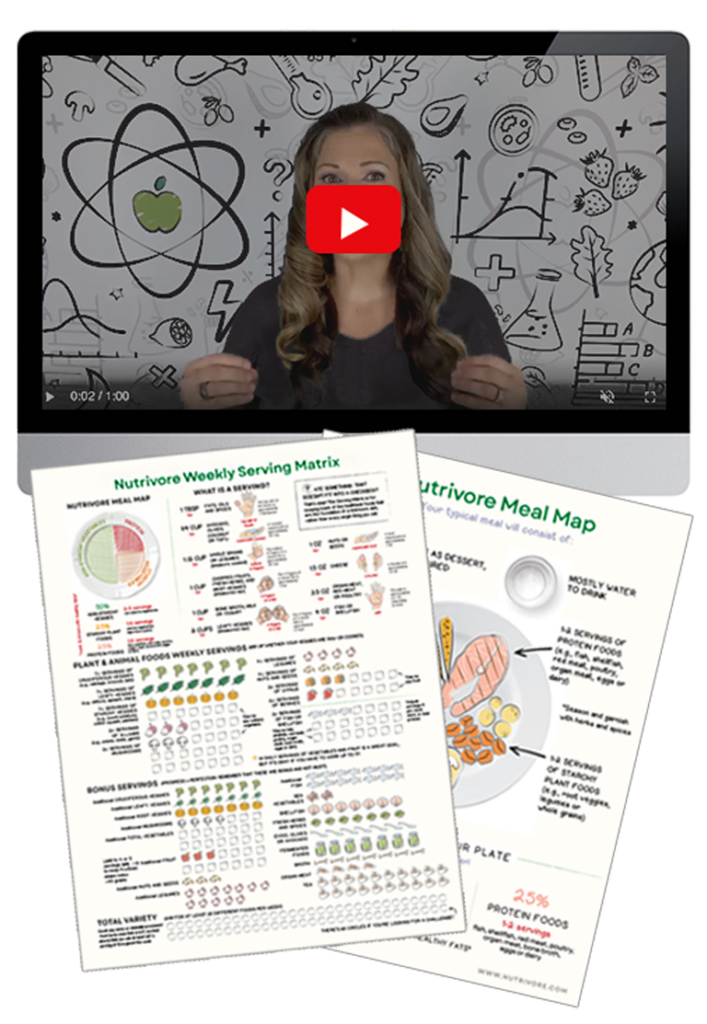 The Nutrivore Weekly Serving Matrix
The Nutrivore Weekly Serving Matrix digital resource is an easy-to-use and flexible weekly checklist designed to help you maximize nutrient-density and meet serving suggestions of Nutrivore foundational foods, all without having to weigh or measure your foods!
Includes a 1-hour video tutorial and downloadable interactive guides.
Citations
Expand to see all scientific references for this article.