Key Takeaways (expand)

Gamma linolenic acid (GLA) is a polyunsaturated omega-6 fatty acid that was first isolated from the evening primrose plant.
Along with coming directly from the diet, GLA can be enzymatically produced in the body from linoleic acid.
GLA can be further converted into two additional omega-6 fats: dihomogamma linolenic acid (or DGLA), or arachidonic acid (AA).
DGLA is predominantly anti-inflammatory, while AA is predominantly inflammatory—giving these two metabolites opposing effects.
Whether GLA ends up as DGLA or AA depends on a number of dietary, metabolic, and genetic factors, and influences whether a person obtains the health benefits associated with GLA consumption.
GLA and its metabolites can also affect gene expression, including those involved in immune function and programmed cell death.
GLA and its metabolites are also required for normal neuronal structure, and play roles in the body's circulatory system.
Early trials of GLA-rich oils showed effectiveness for treating atopic dermatitis and rheumatoid arthritis, likely due to the generation of anti-inflammatory GLA metabolites.
Later trials produced less compelling results for both of these conditions, possibly due to confounders such as the simultaneous use of steroid drugs (which mask the anti-inflammatory effects of GLA supplements), study design flaws, short study length, and differences in population demographics.
Some evidence suggests GLA could be helpful for menstrual symptoms and hormone-related pain (such as PMS and breast pain).
Through its conversion to DGLA, GLA may support cardiovascular health and protect against processes involved in atherosclerosis.
Higher levels of DGLA in the body have been linked to significantly lower risk of heart attack, stroke, and death among people with existing heart disease.
GLA may also have anti-cancer effects, including inhibiting the invasiveness and motility of certain cancer cells—but more research here is needed!
Preliminary evidence suggests GLA could help improve certain types of pain, including pain following surgery and nerve pain among people with diabetic neuropathy.
The simultaneous intake of EPA, an omega-3 fat, appears to increase the effectiveness of GLA due to reducing its conversion into AA.
The richest sources of GLA include flaxseeds and flaxseed oil, hempseed and hempseed oil, evening primrose oil, blackcurrant seed oil, and borage seed oil.
Gamma linolenic acid, also known as GLA (and sometimes gamolenic acid), is a polyunsaturated omega-6 fatty acid with some unusual benefits! It was first isolated in 1919 from the oil of the evening primrose plant—a wildflower with a long history of use in folk remedies (including as a treatment for pain, swelling, skin disorders, and menstrual pain). After being introduced to Europe in the 17th century, this plant even earned the name "King's Cure-All" due to its wide array of uses. And, many years later, GLA turned out to be the active component behind many of evening primrose's healing powers!
Today, there's scientific evidence that GLA could reduce symptoms of some chronic inflammatory diseases, particularly rheumatoid arthritis and atopic dermatitis. It may also benefit menstrual issues, diabetic neuropathy, cardiovascular health, and cancer—particularly via its conversion into other fatty acids and metabolites.
now available for pre-order!
Ditch diet culture and get the most nutrients from your food with the no-guilt, personalized, and exciting new science that will change how you think about food and nourishment, from New York Times bestselling author Dr. Sarah Ballantyne.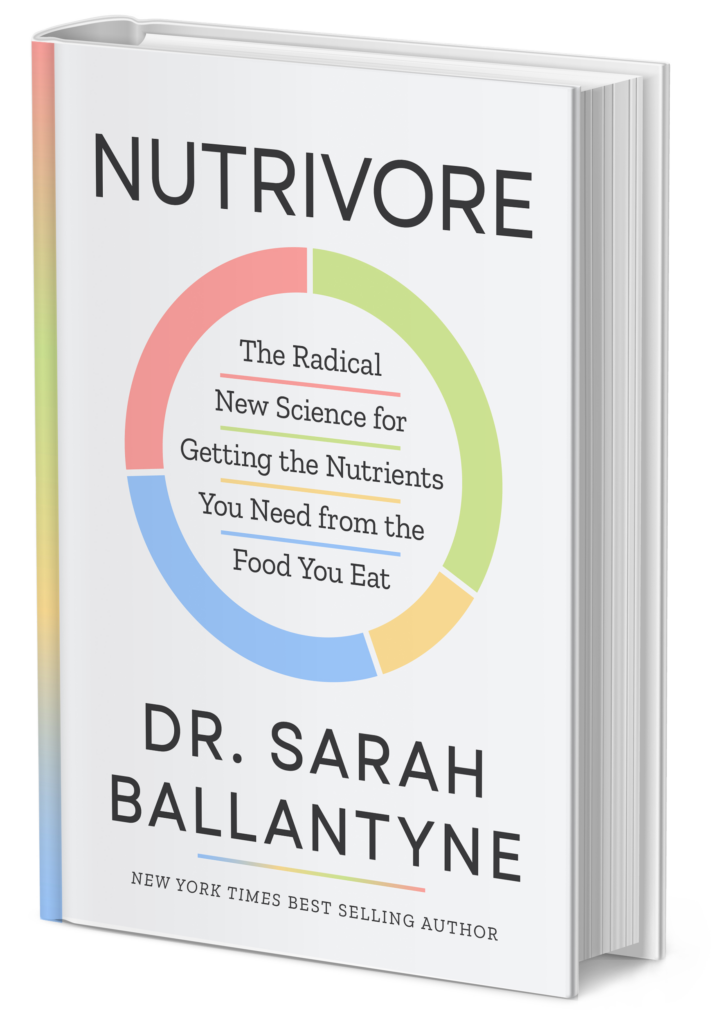 The highest sources of GLA include flaxseeds (and flaxseed oil), hempseed (and hempseed oil), evening primrose oil, blackcurrant seed oil, and borage seed oil; some GLA is also found in oats, spirulina, and barley.
The Biological Roles of GLA
Along with coming directly from the diet, GLA is produced in the body from linoleic acid, with the help of an enzyme called delta-6-desaturase. From there, GLA can be further converted into another fat, dihomogamma linolenic acid (or DGLA), which has a number of important biological effects.
For example, DGLA gets metabolized into anti-inflammatory signaling molecules such as prostaglandins of series 1 (PGE1) and thromboxane A1, which can enhance vasodilation (the widening of blood vessels), prevent platelet aggregation (AKA the clumping together of platelets in the blood), and reduce inflammation. So, DGLA is actually responsible for a lot of the benefits associated with GLA consumption. And given that we can't get much DGLA from our diet directly (it's a very rare fatty acid, present only in trace amounts in some animal foods), GLA is particularly valuable as a way to obtain it!
Via the delta-5 desaturase enzyme, GLA can also get converted into arachidonic acid (AA)—another omega-6 fat that plays roles in cell signaling, vasodilation, and inflammatory responses. Interestingly, the effects of DGLA and AA tend to oppose each other, with DGLA being predominantly anti-inflammatory and AA being predominantly inflammatory. This makes some of the research on GLA consumption conflicting, since its effects depend largely on which fatty acids it gets converted into.
Whether GLA ends up as DGLA or AA is determined by a number of dietary, metabolic, and genetic factors. For one, zinc, magnesium, vitamin C, vitamin B3, and vitamin B6 all serve as cofactors for the enzymes involved in synthesizing DGLA from GLA, so having deficient or insufficient levels of these nutrients can limit how much DGLA can form. Likewise, the presence of the omega-3 fatty acid eicosapentaenoic acid (EPA) has been shown to reduce the conversion of GLA to AA (leading to lower blood levels of AA and its inflammatory metabolites)—suggesting that EPA intake can modify the conversion pathway that GLA goes down.
On top of that, genetic variations within the fatty acid desaturase gene cluster can alter how much GLA gets converted into DGLA versus ALA, altering the ratio of these end-products by up to a three-fold difference! Some of these variations are strongly linked to ethnicity: for example, 80% of African Americans but only 45% of European Americans carry two copies of the alleles associated with higher levels of AA and lower levels of DGLA, suggesting that people of African descent may be more likely to see a pro-inflammatory rather than an anti-inflammatory response to GLA.
Lastly, GLA and its metabolites can affect gene expression, including regulating the levels of matrix proteins that play an important role in immune function and programmed cell death. GLA and its metabolites are also required for normal neuronal structure, and play roles in the body's circulatory system.
Everything You Need to Jump into Nutrivore TODAY!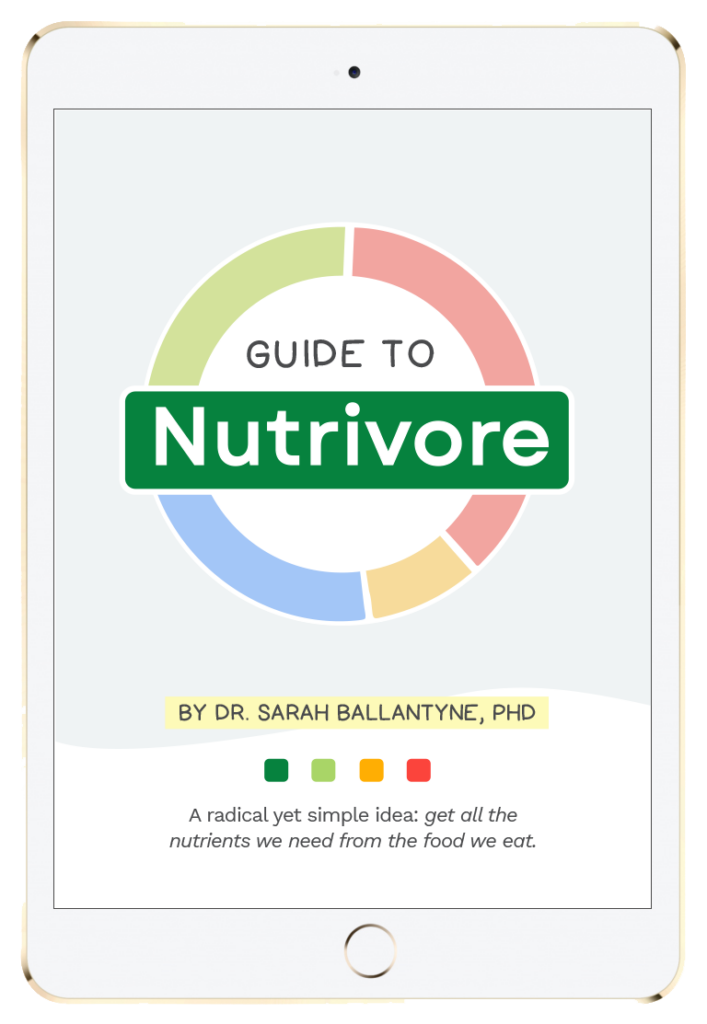 Guide to Nutrivore
The Guide to Nutrivore e-book explains why and how to eat a Nutrivore diet, introduces the Nutrivore Score, gives a comprehensive tour of the full range of essential and important nutrients!
Plus, you'll find the Top 100 Nutrivore Score Foods, analysis of food groups, practical tips to increase the nutrient density of your diet, and look-up tables for the Nutrivore Score of over 700 foods.
Buy now for instant digital access.
GLA in Health and Disease
A variety of studies have been conducted on both GLA and on oils rich in this fat, particularly evening primrose oil (which contains 8-10% GLA) and borage oil (which contains 23% GLA). The majority of GLA research has focused on its use for certain inflammatory conditions.
GLA and Atopic Dermatitis
A
A number of studies have tested GLA-rich oils for treating atopic dermatitis, a common form of eczema characterized by red, itchy skin. Initially, trials from the 1980s and 1990s indicated that GLA-rich oils could be useful for relieving symptoms of this condition. For example, multiple studies showed that GLA supplementation (at durations of at least four weeks) could reduce dermatitis symptoms in both children and adults, providing relief from itchiness and redness. These benefits appeared to be due to the generation of anti-inflammatory GLA metabolites improving skin barrier function.
Additionally, atopic dermatitis is associated with low blood levels of GLA and a deficiency in delta-6-desaturase, the enzyme that converts linoleic acid to GLA; so, directly consuming GLA could help make up for the body's impaired synthesis and bring GLA levels up to normal.
However, later studies produced mixed findings for the effects of GLA on atopic dermatitis, casting doubt on whether GLA was really a useful supplement. A Cochrane review eventually concluded that based on the full scope of available research, GLA-rich oils were no better than placebo at improving eczema symptoms.
That being said, there are some important confounders that may explain these inconsistencies! For one, the simultaneous use of steroid drugs appears to mask the beneficial effects GLA supplements—possibly due to the anti-inflammatory properties of steroids reducing the magnitude of GLA's own anti-inflammatory effects. Indeed, a meta-analysis of 26 randomized controlled trials found that after adjusting for prescription steroid use, GLA (in the form of evening primrose oil) showed clear evidence of improving atopic dermatitis symptoms such as itching, redness, crusting, and edema.
In addition, many GLA studies have suffered from design flaws (such as no washout period in cross-over trials), varied considerably in the dosing and duration of the GLA, had relatively low numbers of participants (which can make it harder to establish statistical significance), and had big differences in population demographics that could have influenced the study outcomes.
Additionally, given the genetic variations that alter how much GLA gets converted into anti-inflammatory DGLA metabolites or pro-inflammatory AA metabolites, studies that don't adjust for genetic factors that limit DGLA conversion might erroneously conclude that GLA is ineffective. This is particularly true for atopic dermatitis, because some of DGLA's metabolites play roles in protecting against allergic responses in the skin, and the benefit of GLA is likely due to the eventual creation of these metabolites. For example, one trial of GLA-rich borage oil didn't detect any benefit for dermatitis symptoms when all the patients were analyzed together; but, after stratifying participants based on whether their blood levels of DGLA changed after taking borage oil, showed that those whose levels rose in response to supplementation saw significant improvements in their eczema symptoms. In other words, patients who were best able to convert GLA into DGLA were the ones who benefitted from supplementation.
Supplementation duration may be another important factor in whether GLA helps improve inflammatory skin conditions. Although some trials detected atopic dermatitis benefits from as little as four weeks of GLA-rich oil consumption, other trials showed those benefits continued to increase up to the 12-week mark (and potentially beyond).
Overall, it appears that for those who can benefit, 480 mg of GLA daily (the equivalent of about 6 g of evening primrose oil), taken for at least four weeks (with potentially increased benefits seen at longer durations), may be needed to improve symptoms of atopic dermatitis.
GLA and Rheumatoid Arthritis
Early research also suggested a therapeutic role of GLA on rheumatoid arthritis, an autoimmune disease that causes pain, swelling, and damage in the joints. Several small studies from the 1990s showed that GLA, either as an isolated supplement or in oils such as borage, was significantly more effective than placebo at reducing symptom scores among patients with the disease—particularly in helping relieve swelling, pain, joint tenderness, and morning stiffness. These effects were attributed to DGLA metabolites competitively inhibiting the pro-inflammatory molecules involved in rheumatoid arthritis.
However, as with atopic dermatitis, later research found mixed results. The early rheumatoid arthritis trials are now generally considered unreliable due to small sample sizes and unrealistically high GLA doses used.
But, many of the same issues driving the conflicting findings in atopic dermatitis research apply to rheumatoid arthritis research as well. For one, rheumatoid arthritis studies have varied tremendously in length, with some showing the greatest improvements don't come until one or two years of consistent GLA supplementation. This indicates that longer-term supplementation with GLA may yield the most dramatic benefits, and suggests that shorter trials may not adequately capture the full range of effects GLA has over time.
Studies likewise show that DGLA and its metabolites are key for reducing rheumatoid arthritis symptoms (partly by DGLA suppressing T cell activation that contributes to joint inflammation), so people with impaired conversion of GLA into DGLA may be less responsive to supplementation. This points to the importance of identifying which genetic subgroups are the most (and least!) likely to benefit from ingesting GLA, and targeting the research accordingly.
In general, GLA supplementation may need to last a minimum of six months (and possibly up to a year or more), at doses of 1.4 g per day, before improvements in rheumatoid arthritis symptoms occur. There's also evidence that GLA may be particularly beneficial for this condition when combined with the omega-3 fat EPA.
GLA and Menstrual Symptoms
Some research suggests that GLA could be helpful for menstrual symptoms and hormone-related pain (such as PMS and breast pain)—due to both the anti-inflammatory effects of GLA metabolites, and GLA's impact on membrane fluidity and lipid-associated receptor function.
Although the existing studies in this realm haven't always been well-controlled or randomized, there does seem to be potential benefit for menstrual issues with long-term supplementation (in the ballpark of four to six months of consuming GLA or GLA-rich oils). For example, a small trial found that 180 mg daily of GLA led to significant improvements in both the severity and duration of PMS symptoms, including irritable bowel syndrome, breast swelling, acne, and drowsiness. Several other studies noted a significant reduction in mastalgia (breast pain) following GLA-rich oil supplementation. Another trial found that 1.5 g of evening primrose oil (about 150 mg of GLA) reduced PMS severity scores compared to placebo.
More research is needed to determine what subgroups of people are most likely to benefit from GLA supplementation, and what factors might counteract its effects. For example, a recent study found that evening primrose oil was superior to the pain-reliever paracetamol at reducing breast pain, but its effectiveness was diminished among patients with iron deficiency, hypothyroidism, hormone replacement therapy, and IUDs with the hormone levonorgestrel.
GLA and Cardiovascular Disease
Through its conversion to DGLA, GLA may also be protective against cardiovascular disease. DGLA has been shown to inhibit some critical processes involved in atherosclerosis—including monocyte migration, modified LDL uptake, foam cell formation, and inflammatory cytokine production. Similarly, DLGA metabolites can enhance vasodilation (blood vessel dilation), reduce blood pressure, and inhibit smooth muscle cell proliferation (a component of atherosclerotic plaque formation). Some research has even linked higher red blood cell levels of DGLA to significantly lower risk of stroke, heart attack, and death among people with existing cardiovascular disease (per one study, people with the highest versus lowest DGLA levels had a 43% lower risk of these three endpoints over the course of seven years!). Likewise, among elderly patients who recently had a heart attack, low levels of DGLA in the blood have been associated with higher risk of death over the course of the next two years.
One trial also found that among vitamin D-deficient women with polycystic ovarian syndrome, a combination of vitamin D and evening primrose oil significantly improved their triglycerides and VLDL cholesterol, as well as their GSH levels and MDA levels (markers of oxidative and antioxidant status).
GLA and Cancer
GLA may also have cancer-protective effects, though more research is definitely needed. For now, we know that GLA, DGLA, and DGLA metabolites can differentiation of tumor cells in vitro, as well as inhibit the invasiveness and motility of colon cancer cells. One study even found that when women with breast cancer took GLA supplements (in the form of evening primrose oil), they had a better response to the anti-cancer drug tamoxifen—suggesting GLA synergizes with this medication to enhance its effects.
GLA and Pain
Although the research so far is minimal and preliminary, GLA has shown potential benefit for several pain-related conditions. Some studies suggest that GLA could help reduce nerve pain among people with diabetic neuropathy—mostly among those who have good blood sugar control. In patients undergoing appendectomy (appendix removal), GLA in the form of evening primrose oil was shown to help reduce postoperative pain.
Didn't know gamma linolenic acid was this incredible? Maybe your friends will enjoy this too!
Health Effects of GLA Deficiency
GLA deficiency isn't known to produce any specific diseases, but insufficient levels in the body may contribute to skin conditions (including atopic dermatitis), dry hair, cracked fingertips, and inflammatory conditions. Nutrient deficiencies, aging, genetic factors, diabetes, and high alcohol consumption can all impair the conversion of GLA from the more abundant dietary fat linoleic acid, making supplementation useful in some cases.
Want to know the top 500 most nutrient-dense foods?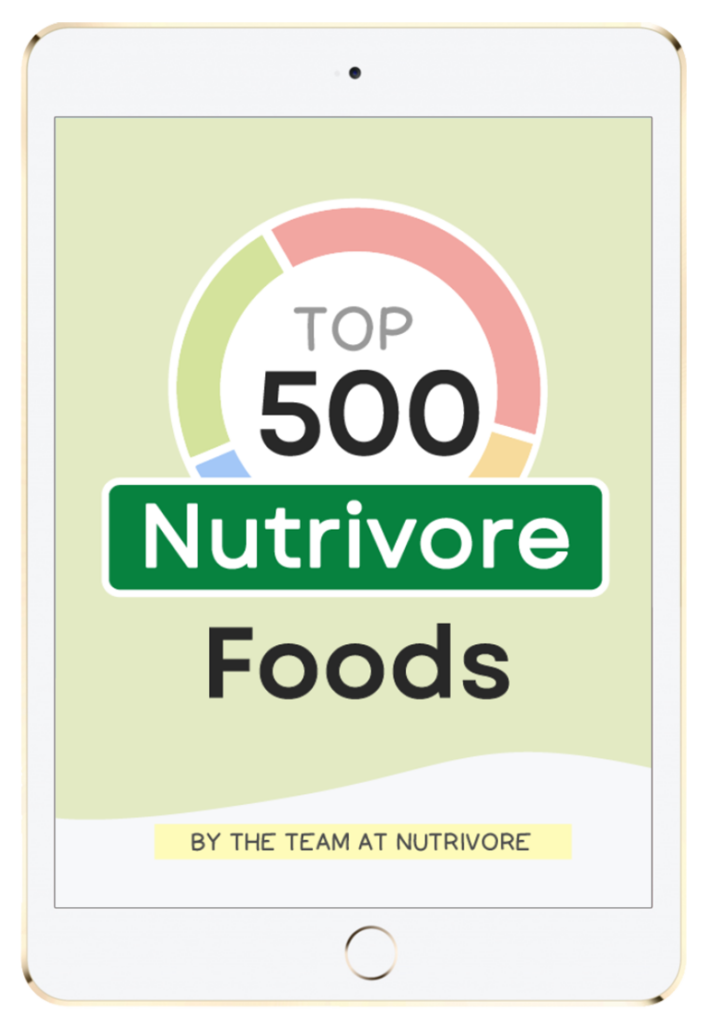 Top 500 Nutrivore Foods
The Top 500 Nutrivore Foods e-book is an amazing reference deck of the top 500 most nutrient-dense foods according to their Nutrivore Score. Think of it as the go-to resource for a super-nerd, to learn more and better understand which foods stand out, and why!
If you are looking for a quick-reference guide to help enhance your diet with nutrients, and dive into the details of your favorite foods, this book is your one-stop-shop!
Buy now for instant digital access.
Problems From Too Much GLA
Some GLA studies using GLA-rich oils have documented adverse effects, including headaches, gastrointestinal distress, and immunosuppression following long-term use. There's also some concern that GLA could increase the risk of excess bleeding after surgery, interact with medications that slow blood clotting (anticoagulant and antiplatelet drugs), as well as increase the risk of bleeding and bruising among people with bleeding disorders. Additionally, taking GLA may increase the risk of seizures among people prescribed phenothiazines. So, it's recommended to consult your physician before taking GLA supplements if you have any clotting-related medical conditions, or take medications with potential interactions!
How Much Do We Need?
There is currently no recommended dietary intake for GLA, but studies showing therapeutic benefit have typically used intakes of at least 360 mg daily. Likewise, the combination of GLA and the omega-3 fat EPA appears to be particularly beneficial!
Nutrition requirements and recommended nutrient intake for infants, children, adolescents, adults, mature adults, and pregnant and lactating individuals.
Want to Know ALL the Easy Steps to Nutrivore?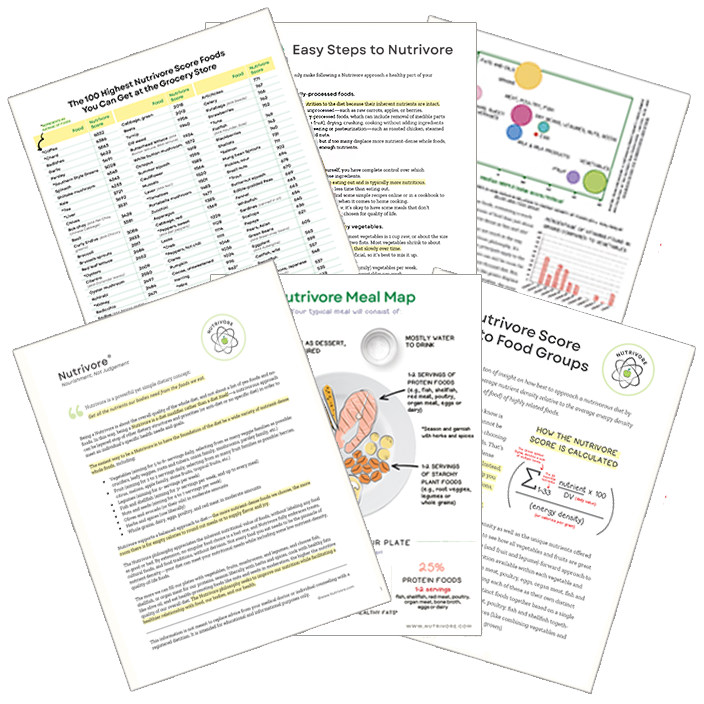 Get it Directly in Your Inbox!
The Nutrivore Newsletter is a weekly email that delivers bite-size fun facts, practical tips, recipes and resources. Sign up now and get 5 free guides directly to your inbox:
Easy Steps to Nutrivore 4-page guide
Nutrivore Foundational Foods 6-page guide
Nutrivore Score Guide to Food Groups 3-page guide
Nutrivore Meal Map
Top 100 Nutrivore Score Foods
Citations
Expand to see all scientific references for this article.

Abd-Alhaseeb MM, Massoud SM, Elsayed F, Omran GA, Salahuddin A. Evening Primrose Oil Enhances Tamoxifen's Anticancer Activity against Breast Cancer Cells by Inducing Apoptosis, Inhibiting Angiogenesis, and Arresting the Cell Cycle. Molecules. 2022 Apr 7;27(8):2391. doi: 10.3390/molecules27082391.

Ahmad Adni LL, Norhayati MN, Mohd Rosli RR, Muhammad J. A Systematic Review and Meta-Analysis of the Efficacy of Evening Primrose Oil for Mastalgia Treatment. Int J Environ Res Public Health. 2021 Jun 10;18(12):6295. doi: 10.3390/ijerph18126295.

Balci FL, Uras C, Feldman S. Clinical Factors Affecting the Therapeutic Efficacy of Evening Primrose Oil on Mastalgia. Ann Surg Oncol. 2020 Nov;27(12):4844-4852. doi: 10.1245/s10434-020-08949-x.

Bamford JT, Ray S, Musekiwa A, van Gool C, Humphreys R, Ernst E. Oral evening primrose oil and borage oil for eczema. Cochrane Database Syst Rev. 2013 Apr 30;2013(4):CD004416. doi: 10.1002/14651858.CD004416.pub2.

Barham JB, Edens MB, Fonteh AN, Johnson MM, Easter L, Chilton FH. Addition of eicosapentaenoic acid to gamma-linolenic acid-supplemented diets prevents serum arachidonic acid accumulation in humans. J Nutr. 2000 Aug;130(8):1925-31. doi: 10.1093/jn/130.8.1925.

Belch JJ, Hill A. Evening primrose oil and borage oil in rheumatologic conditions. Am J Clin Nutr. 2000 Jan;71(1 Suppl):352S-6S. doi: 10.1093/ajcn/71.1.352s.

Brzeski M, Madhok R, Capell HA. Evening primrose oil in patients with rheumatoid arthritis and side-effects of non-steroidal anti-inflammatory drugs. Br J Rheumatol. 1991 Oct;30(5):370-2. doi: 10.1093/rheumatology/30.5.370.

Budeiri D, Li Wan Po A, Dornan JC. Is evening primrose oil of value in the treatment of premenstrual syndrome? Control Clin Trials. 1996 Feb;17(1):60-8. doi: 10.1016/0197-2456(95)00082-8.

Chung BY, Kim JH, Cho SI, Ahn IS, Kim HO, Park CW, Lee CH. Dose-dependent effects of evening primrose oil in children and adolescents with atopic dermatitis. Ann Dermatol. 2013 Aug;25(3):285-91. doi: 10.5021/ad.2013.25.3.285. Epub 2013 Aug 13.

Das UN, Madhavi N. Effect of polyunsaturated fatty acids on drug-sensitive and resistant tumor cells in vitro. Lipids Health Dis. 2011 Sep 14;10:159. doi: 10.1186/1476-511X-10-159.

Dobryniewski J, Szajda SD, Waszkiewicz N, Zwierz K. Biologia niezbbdnych nienasyconych kwasów tłuszczowych (NNKT) [Biology of essential fatty acids (EFA)]. Przegl Lek. 2007;64(2):91-9.

Dove D, Johnson P. Oral evening primrose oil: its effect on length of pregnancy and selected intrapartum outcomes in low-risk nulliparous women. J Nurse Midwifery. 1999 May-Jun;44(3):320-4. doi: 10.1016/s0091-2182(99)00055-5.

Fan YY, Ramos KS, Chapkin RS. Dietary gamma-linolenic acid modulates macrophage-vascular smooth muscle cell interactions. Evidence for a macrophage-derived soluble factor that downregulates DNA synthesis in smooth muscle cells. Arterioscler Thromb Vasc Biol. 1995 Sep;15(9):1397-403. doi: 10.1161/01.atv.15.9.1397.

Fokkema MR, Brouwer DA, Hasperhoven MB, Martini IA, Muskiet FA. Short-term supplementation of low-dose gamma-linolenic acid (GLA), alpha-linolenic acid (ALA), or GLA plus ALA does not augment LCP omega 3 status of Dutch vegans to an appreciable extent. Prostaglandins Leukot Essent Fatty Acids. 2000 Nov;63(5):287-92. doi: 10.1054/plef.2000.0216.

Foster RH, Hardy G, Alany RG. Borage oil in the treatment of atopic dermatitis. Nutrition. 2010 Jul-Aug;26(7-8):708-18. doi: 10.1016/j.nut.2009.10.014.

Gallagher H, Williams JO, Ferekidis N, Ismail A, Chan YH, Michael DR, Guschina IA, Tyrrell VJ, O'Donnell VB, Harwood JL, Khozin-Goldberg I, Boussiba S, Ramji DP. Dihomo-γ-linolenic acid inhibits several key cellular processes associated with atherosclerosis. Biochim Biophys Acta Mol Basis Dis. 2019 Sep 1;1865(9):2538-2550. doi: 10.1016/j.bbadis.2019.06.011.

Hassam AG, Rivers JP, Crawford MA. Metabolism of gamma-linolenic acid in essential fatty acid-deficient rats. J Nutr. 1977 Apr;107(4):519-24. doi: 10.1093/jn/107.4.519.

Henz BM, Jablonska S, van de Kerkhof PC, Stingl G, Blaszczyk M, Vandervalk PG, Veenhuizen R, Muggli R, Raederstorff D. Double-blind, multicentre analysis of the efficacy of borage oil in patients with atopic eczema. Br J Dermatol. 1999 Apr;140(4):685-8. doi: 10.1046/j.1365-2133.1999.02771.x.

Horrobin DF. The effects of gamma-linolenic acid on breast pain and diabetic neuropathy: possible non-eicosanoid mechanisms. Prostaglandins Leukot Essent Fatty Acids. 1993 Jan;48(1):101-4. doi: 10.1016/0952-3278(93)90016-p.

Horrobin DF. The use of gamma-linolenic acid in diabetic neuropathy. Agents Actions Suppl. 1992;37:120-44. doi: 10.1007/978-3-0348-7262-1_18.

Jamal GA, Carmichael H. The effect of gamma-linolenic acid on human diabetic peripheral neuropathy: a double-blind placebo-controlled trial. Diabet Med. 1990 May;7(4):319-23. doi: 10.1111/j.1464-5491.1990.tb01397.x.

Johnson MM, Swan DD, Surette ME, Stegner J, Chilton T, Fonteh AN, Chilton FH. Dietary supplementation with gamma-linolenic acid alters fatty acid content and eicosanoid production in healthy humans. J Nutr. 1997 Aug;127(8):1435-44. doi: 10.1093/jn/127.8.1435.

Kalati M, Kashanian M, Jahdi F, Naseri M, Haghani H, Sheikhansari N. Evening primrose oil and labour, is it effective? A randomised clinical trial. J Obstet Gynaecol. 2018 May;38(4):488-492. doi: 10.1080/01443615.2017.1386165.

Kawamura A, Ooyama K, Kojima K, Kachi H, Abe T, Amano K, Aoyama T. Dietary supplementation of gamma-linolenic acid improves skin parameters in subjects with dry skin and mild atopic dermatitis. J Oleo Sci. 2011;60(12):597-607. doi: 10.5650/jos.60.597.

Keen H, Payan J, Allawi J, Walker J, Jamal GA, Weir AI, Henderson LM, Bissessar EA, Watkins PJ, Sampson M, et al. Treatment of diabetic neuropathy with gamma-linolenic acid. The gamma-Linolenic Acid Multicenter Trial Group. Diabetes Care. 1993 Jan;16(1):8-15. doi: 10.2337/diacare.16.1.8.

Kernoff PB, Willis AL, Stone KJ, Davies JA, McNicol GP. Antithrombotic potential of dihomo-gamma-linolenic acid in man. Br Med J. 1977 Dec 3;2(6100):1441-4. doi: 10.1136/bmj.2.6100.1441.

Kushnarenko NN, Govorin AV, Shcherbakova OA. [Clinical significance of abnormal fatty acid composition in red cell membranes and carbohydrate metabolism in patients with primary gout and arterial hypertension]. Klin Med (Mosk). 2012;90(11):51-3.

Leventhal LJ, Boyce EG, Zurier RB. Treatment of rheumatoid arthritis with gammalinolenic acid. Ann Intern Med. 1993 Nov 1;119(9):867-73. doi: 10.7326/0003-4819-119-9-199311010-00001.

Mahboubi M. Evening Primrose (Oenothera biennis) Oil in Management of Female Ailments. J Menopausal Med. 2019 Aug;25(2):74-82. doi: 10.6118/jmm.18190. Epub 2019 Aug 5.

Moghadam MY, Nemat-Shahi M, Soroosh D, Nemat-Shahi M, Asadi A. Effect of evening primrose oil on postoperative pain after appendectomy: A double-blind, randomized, clinical trial. Biomedicine (Taipei). 2020 Mar 28;10(1):28-32. doi: 10.37796/2211-8039.1002.

Moradi M, Niazi A, Heydarian Miri H, Lopez V. The effect of evening primrose oil on labor induction and cervical ripening: A systematic review and meta-analysis. Phytother Res. 2021 Oct;35(10):5374-5383. doi: 10.1002/ptr.7147.

Morse NL, Clough PM. A meta-analysis of randomized, placebo-controlled clinical trials of Efamol evening primrose oil in atopic eczema. Where do we go from here in light of more recent discoveries? Curr Pharm Biotechnol. 2006 Dec;7(6):503-24. doi: 10.2174/138920106779116946.

Nasri K, Akrami S, Rahimi M, Taghizadeh M, Behfar M, Mazandaranian MR, Kheiry A, Memarzadeh MR, Asemi Z. The effects of vitamin D and evening primrose oil co-supplementation on lipid profiles and biomarkers of oxidative stress in vitamin D-deficient women with polycystic ovary syndrome: A randomized, double-blind, placebo-controlled trial. Endocr Res. 2018 Feb;43(1):1-10. doi: 10.1080/07435800.2017.1346661.

Nilsen DWT, Aarsetoey H, Pönitz V, Brugger-Andersen T, Staines H, Harris WS, Grundt H. The prognostic utility of dihomo-gamma-linolenic acid (DGLA) in patients with acute coronary heart disease. Int J Cardiol. 2017 Dec 15;249:12-17. doi: 10.1016/j.ijcard.2017.09.202.

Nilsen DWT, Myhre PL, Kalstad A, Schmidt EB, Arnesen H, Seljeflot I. Serum Levels of Dihomo-Gamma (γ)-Linolenic Acid (DGLA) Are Inversely Associated with Linoleic Acid and Total Death in Elderly Patients with a Recent Myocardial Infarction. Nutrients. 2021 Sep 30;13(10):3475. doi: 10.3390/nu13103475.

Quoc KP, Pascaud M. Effects of dietary gamma-linolenic acid on the tissue phospholipid fatty acid composition and the synthesis of eicosanoids in rats. Ann Nutr Metab. 1996;40(2):99-108. doi: 10.1159/000177901.

Senapati S, Banerjee S, Gangopadhyay DN. Evening primrose oil is effective in atopic dermatitis: a randomized placebo-controlled trial. Indian J Dermatol Venereol Leprol. 2008 Sep-Oct;74(5):447-52. doi: 10.4103/0378-6323.42645.

Sergeant S, Hallmark B, Mathias RA, Mustin TL, Ivester P, Bohannon ML, Ruczinski I, Johnstone L, Seeds MC, Chilton FH. Prospective clinical trial examining the impact of genetic variation in FADS1 on the metabolism of linoleic acid- and ɣ-linolenic acid-containing botanical oils. Am J Clin Nutr. 2020 May 1;111(5):1068-1078. doi: 10.1093/ajcn/nqaa023.

Sergeant S, Rahbar E, Chilton FH. Gamma-linolenic acid, Dihommo-gamma linolenic, Eicosanoids and Inflammatory Processes. Eur J Pharmacol. 2016 Aug 15;785:77-86. doi: 10.1016/j.ejphar.2016.04.020.

Simon D, Eng PA, Borelli S, Kägi R, Zimmermann C, Zahner C, Drewe J, Hess L, Ferrari G, Lautenschlager S, Wüthrich B, Schmid-Grendelmeier P. Gamma-linolenic acid levels correlate with clinical efficacy of evening primrose oil in patients with atopic dermatitis. Adv Ther. 2014 Feb;31(2):180-8. doi: 10.1007/s12325-014-0093-0.

Thies F, Nebe-von-Caron G, Powell JR, Yaqoob P, Newsholme EA, Calder PC. Dietary supplementation with gamma-linolenic acid or fish oil decreases T lymphocyte proliferation in healthy older humans. J Nutr. 2001 Jul;131(7):1918-27. doi: 10.1093/jn/131.7.1918.

van Gool CJ, Thijs C, Henquet CJ, van Houwelingen AC, Dagnelie PC, Schrander J, Menheere PP, van den brandt PA. Gamma-linolenic acid supplementation for prophylaxis of atopic dermatitis–a randomized controlled trial in infants at high familial risk. Am J Clin Nutr. 2003 Apr;77(4):943-51. doi: 10.1093/ajcn/77.4.943.

Vang K, Ziboh VA. 15-lipoxygenase metabolites of gamma-linolenic acid/eicosapentaenoic acid suppress growth and arachidonic acid metabolism in human prostatic adenocarcinoma cells: possible implications of dietary fatty acids. Prostaglandins Leukot Essent Fatty Acids. 2005 May;72(5):363-72. doi: 10.1016/j.plefa.2005.02.002.

Veselinovic M, Vasiljevic D, Vucic V, Arsic A, Petrovic S, Tomic-Lucic A, Savic M, Zivanovic S, Stojic V, Jakovljevic V. Clinical Benefits of n-3 PUFA and ɤ-Linolenic Acid in Patients with Rheumatoid Arthritis. Nutrients. 2017 Mar 25;9(4):325. doi: 10.3390/nu9040325.

Wang X, Lin H, Gu Y. Multiple roles of dihomo-γ-linolenic acid against proliferation diseases. Lipids Health Dis. 2012 Feb 14;11:25. doi: 10.1186/1476-511X-11-25.

Williams WV, Rosenbaum H, Zurier RB. Effects of unsaturated fatty acids on expression of early response genes in human T lymphocytes. Pathobiology. 1996;64(1):27-31. doi: 10.1159/000164002.

Ziboh VA, Naguwa S, Vang K, Wineinger J, Morrissey BM, Watnik M, Gershwin ME. Suppression of leukotriene B4 generation by ex-vivo neutrophils isolated from asthma patients on dietary supplementation with gammalinolenic acid-containing borage oil: possible implication in asthma. Clin Dev Immunol. 2004 Mar;11(1):13-21. doi: 10.1080/10446670410001670445.

Zurier RB, Rossetti RG, Jacobson EW, DeMarco DM, Liu NY, Temming JE, White BM, Laposata M. gamma-Linolenic acid treatment of rheumatoid arthritis. A randomized, placebo-controlled trial. Arthritis Rheum. 1996 Nov;39(11):1808-17. doi: 10.1002/art.1780391106.