Plant organosulfur compounds are bioactive sulfur-based molecules; and while there are many classes and subclasses of organosulfur compounds, the two most important classes from a health perspective are
Thiosulfinates Are Unique to Alliums
Thiosulfinates are the compounds responsible for the distinctive pungent flavor of allium vegetables (such as onions, garlic, shallots, and leeks); and interestingly, they aren't even formed until the vegetable is damaged, for example sliced, crushed or chewed. This is because their precursors—antioxidant and immune-modulating S-alk(en)yl-L-cysteine sulfoxides (like alliin, the dominant sulfoxide in garlic; methiin, found in garlic, onions, leeks, and shallots; propiin found in shallots; and isoalliinin, the dominant sulfoxide found in onions and shallots)—reside in storage cells whereas the lyase enzyme alliinase (which is quite heat stable) that metabolizes sulfoxides is found in bundle sheath cells. When the cell membranes are damaged, alliinase and sulfoxides mix, forming a variety of thiosulfinates.
Alliums, also known as the onion family, which consists of several vegetables, all known for being incredibly health promoting! Consumption of alliums is linked to numerous health benefits including lower risk of cancer and improved cardiovascular health. The average Nutrivore Score of alliums is 2142.
now available for pre-order!
Ditch diet culture and get the most nutrients from your food with the no-guilt, personalized, and exciting new science that will change how you think about food and nourishment, from New York Times bestselling author Dr. Sarah Ballantyne.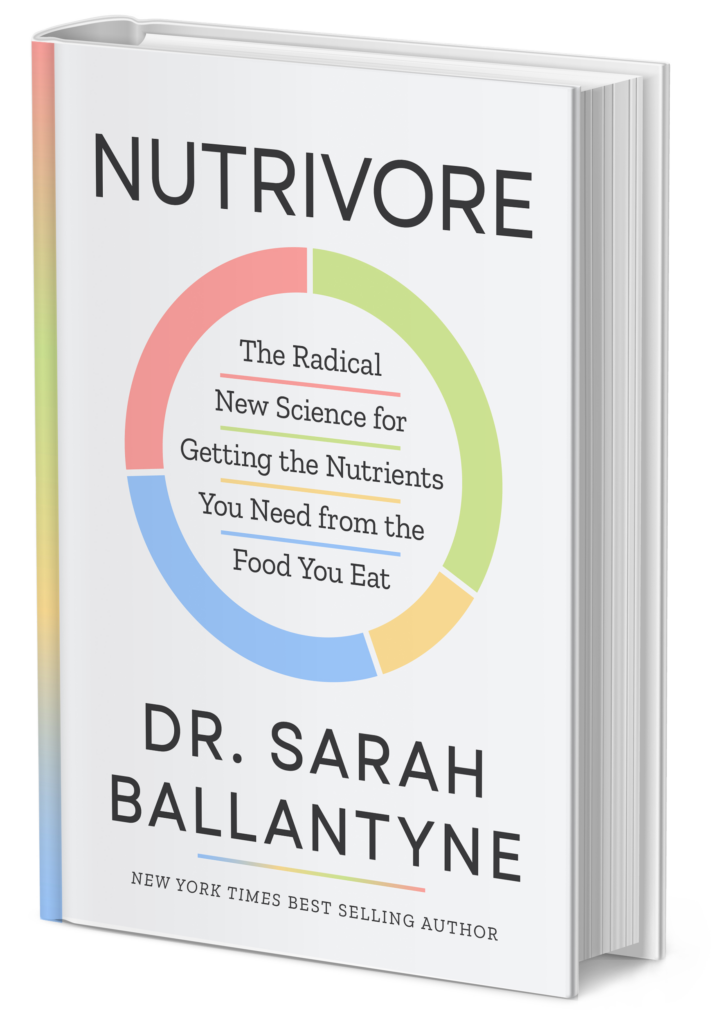 Want to know the top 25 foods for this awesome nutrient?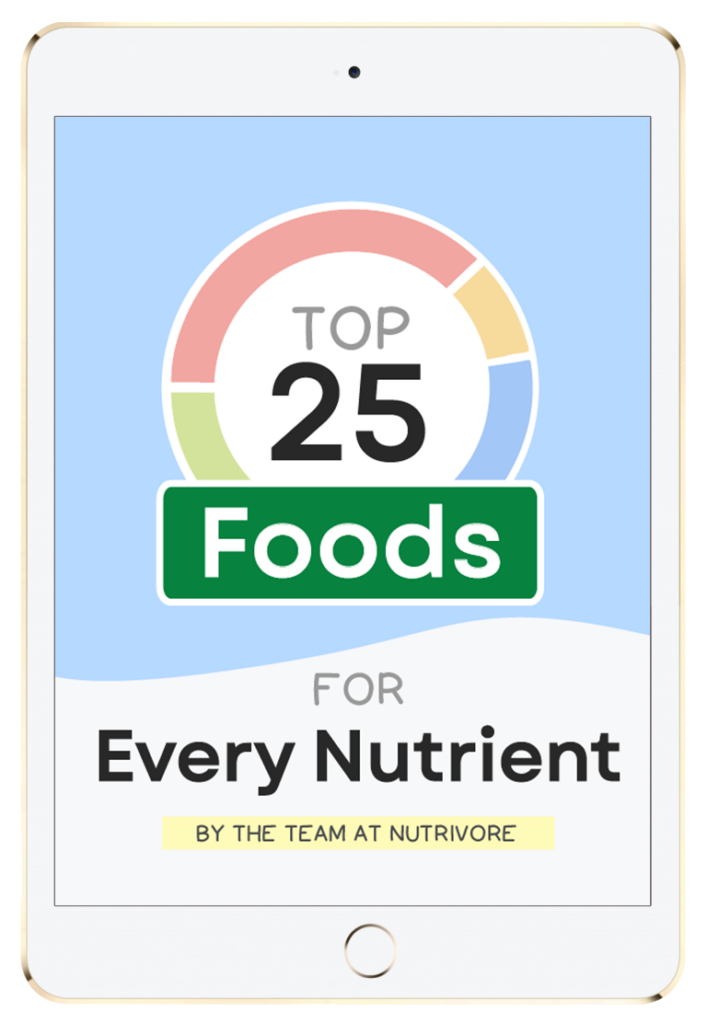 The Top 25 Foods for Every Nutrient
The Top 25 Foods for Every Nutrient e-book is a well-organized, easy-to-use guide to help you choose foods that fit your needs of 42 important nutrients while creating a balanced nutrient-dense diet.
Get two "Top 25" food lists for each nutrient, plus you'll find RDA charts for everyone, informative visuals, fun facts, serving sizes and the 43 foods that are Nutrient Super Stars!
Buy now for instant digital access.
Health Benefits of Thiosulfinates
Thiosulfinates provide diverse beneficial effects, including powerful anticancer properties as well as antioxidant, anti-inflammatory, and antithrombotic effects. In general, thiosulfinates exert their effects by modulating important enzymes (like the cytochrome P450 superfamily and glutathione S-transferases) that help detoxify carcinogens and prevent DNA adducts from forming.
While at least 19 beneficial thiosulfinates have been identified in various alliums, the most famous example is allicin, produced by the conversion of the alliin in garlic by alliinase when the garlic is sliced or crushed. Allicin has well-established anticancer and antitumor, cardioprotective (including reducing hypertension and hyperlipidemia as well as improving circulation), antibacterial, antifungal and antiparasitic properties in addition immune modulating properties. In fact, garlic consumption has been shown to improve cardiovascular health (specifically, by lowering total cholesterol and LDL cholesterol, by inhibiting the enzymes involved in cholesterol and fatty acid synthesis, and by reducing platelet clumping and clot formation), reduce risk of gastrointestinal and prostate cancer, and support detoxification processes through induction of phase II enzymes that help remove toxic substances and carcinogens from the body.
Thiosulfinates are unstable molecules, and depending on the pH, temperature, and presence of solvents, can decompose into a further variety of beneficial organosulfur compounds, including (but not limited to): diallyl sulfide, diallyl disulfide, diallyl trisulfide, ajoene, and S-allyl cysteine. These compounds also have health-promoting properties. For example, diallyl sulfide can boost the detoxification functions of the liver, increase production of the antioxidant enzyme glutathione S-transferase, and has hepatoprotective, cardioprotective, and anticancer effects. Diallyl disulfide and diallyl trisulfide have wide-ranging anticancer properties. Diallyl trisulfide additionally has cardioprotective properties and can boost immune activity against viruses. Ajoene is a powerful antioxidant with antithrombotic, anticancer, antiviral, antibacterial and antifungal properties. And, S-allyl cysteine has antioxidant, anti-inflammatory, anticancer and neuroprotective properties.
Good Food Sources of Thiosulfinates
The following foods are also excellent or good sources of thiosulfinates, containing at least 1.2 mg per serving.
Want to know the top 500 most nutrient-dense foods?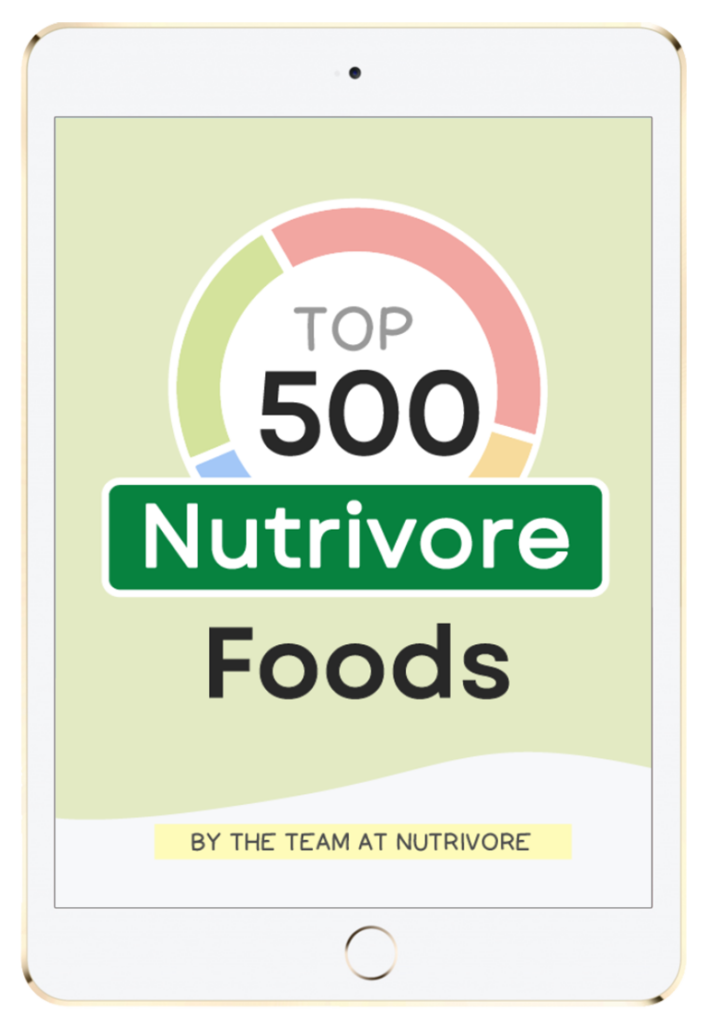 Top 500 Nutrivore Foods
The Top 500 Nutrivore Foods e-book is an amazing reference deck of the top 500 most nutrient-dense foods according to their Nutrivore Score. Think of it as the go-to resource for a super-nerd, to learn more and better understand which foods stand out, and why!
If you are looking for a quick-reference guide to help enhance your diet with nutrients, and dive into the details of your favorite foods, this book is your one-stop-shop!
Buy now for instant digital access.
Citations
Expand to see all scientific references for this article.
Help me to keep building Nutrivore.com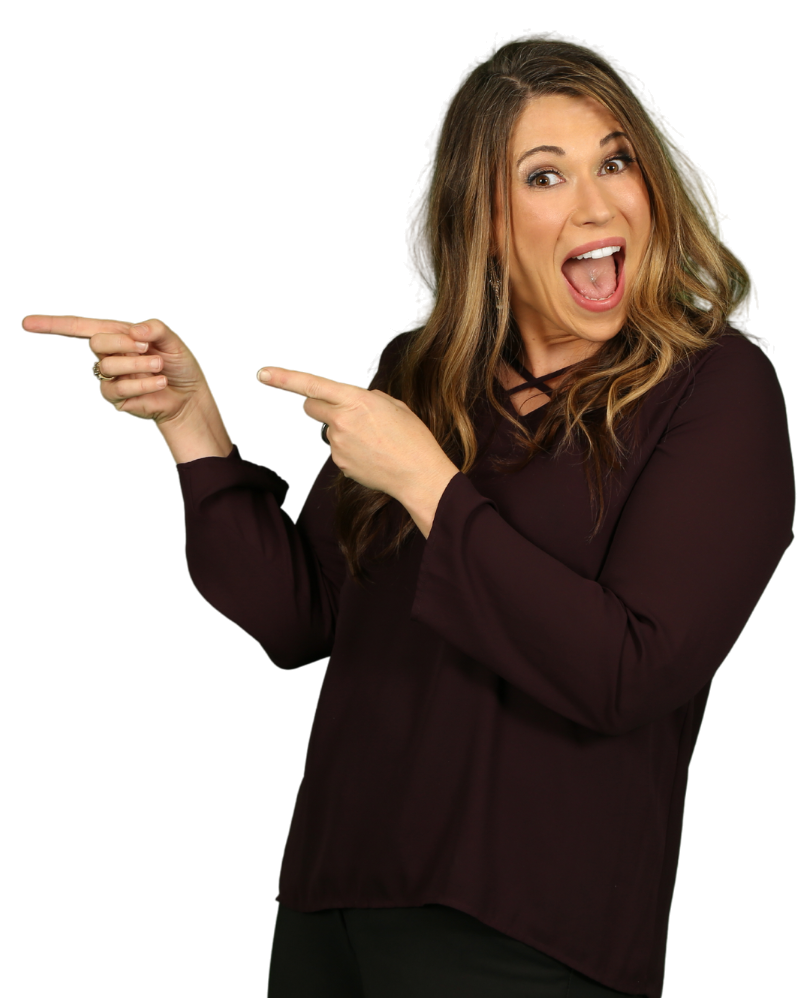 This is such a fascinating topic and I'm working on writing a more in-depth version of this article. If you're enjoying the content my team and I have created thus far and would like to see more, you can support our efforts to keep building out this site by joining the Nutrivore community on Patreon!
Plus, you'll gain exclusive access to the monthly Nutrivore Podcast, a NEW e-book every single month on a Nutrivore foundational food group, including 12 recipes, plus the entire, browsable Nutrivore Score database, and you can ask me all your Nutrivore questions directly! Sign up now and also get 5 free Nutrivore guides as a welcome gift! Win-win!