Table of Contents

[Hide]

[Show]
Phytosterols are fat-soluble compounds that contribute to the structure and stability of plant cell membranes. There are two forms of phytosterols produced by plants: plant sterols and plant stanols. Although they are fond in all plant foods, the richest sources are unrefined plant oils, including vegetable oils, olive oil, and nut and seed oils. Good amounts of phytosterols can also be found in nuts, seeds, whole grains, legumes, olives, avocados, cauliflower, passion fruit, oranges and strawberries.
Health Benefits of Phytosterols
Bile salts (also called conjugated bile acids) are produced by the liver, stored in the gallbladder, and then secreted into the small intestine after eating to facilitate digestion of dietary fats. They are created from cholesterol, which is converted into one of two types of fatty acid (cholic acid and chenodeoxycholic acid) and then conjugated (joined together) with the amino acids glycine or taurine to create a detergentlike structure (very similar to saponins). The majority (up to 90 percent) of bile salts are reabsorbed by the small intestine and recycled back to the liver for reuse (a process called enterohepatic circulation).
As a result of their structural similarity to cholesterol, phytosterols can block cholesterol absorption from foods and as well as reabsorption in the gastrointestinal tract. Consuming 2 grams per day of phytosterols can inhibit up to 40% of the cholesterol in the digestive tract from being absorbed or reabsorbed. This causes the liver to synthesize new cholesterol molecules, clearing LDL cholesterol from the blood. The net result is the reduction of serum LDL cholesterol (without impacting HDL cholesterol or triglyceride levels), which reduces risk of atherosclerosis and heart disease. In fact, research has shown that eating 2 grams of phytosterols per day can lower LDL cholesterol by 5 to 10%. And, the LDL cholesterol-lowering properties of phytosterols is additive to statin drugs. A 2016 meta-analysis that included data from 15 studies showed that stanol- or sterol-enriched diets (again, in the neighborhood of 2 grams daily) in combination with statins reduced total and LDL cholesterol (by 0.30 mmol/L, or about 12 mg/dL) significantly more than statins alone.
While more than 250 different phytosterols have been identified, the dominant plant sterol in the human diet is sitosterol, while the stanols stigmasterol and campesterol make up about 5% of the average dietary phytosterol intake. There is some evidence that stanols are even more effective at reducing serum LDL cholesterol than sterols, however sterols have some additional beneficial properties. For example, β-sitosterol has been shown to have anti-obesogenic effects through reduction in adipose tissue mass. And in the gut, plant sterols have been shown to decrease levels of the Erisipelotrichaceae family (a bacterial family observed in morbidly obese individuals and directly linked with lipidemic imbalances) and increase the abundance of probiotic Eubacterium species.
There's evidence that phytosterols enhance immune function and have anti-inflammatory effects. These are, in part, attributable to the antioxidant properties of phytosterols, both scavenging reactive oxygen species as well as modulating proteins in specific redox signalling pathways.
Phytosterols also reduce glucose absorption in the gastrointestinal tract while improving insulin sensitivity and pancreatic β cell function, a potential benefit to type 2 diabetes risk and management, although most of the studies performed so far have been in animal models.
Some sterols have additional benefits. For example, ganoderiols isolated from reishi mushrooms has strong anti-cancer, anti-inflammatory, antioxidant, and anti-HIV properties. Withanolides found in vegetables of the nightshade family also have strong anti-cancer and anti-inflammatory properties. And, cucurbitacins, which are found in the Cucurbitaceae family (which includes squash (winter and summer), gourds, cucumbers and melons) and are responsible for the bitter taste of some of these foods, have anti-inflammatory, anti-cancer, anti-diabetic and cardioprotective properties.
Want to know the top 25 foods for this awesome nutrient?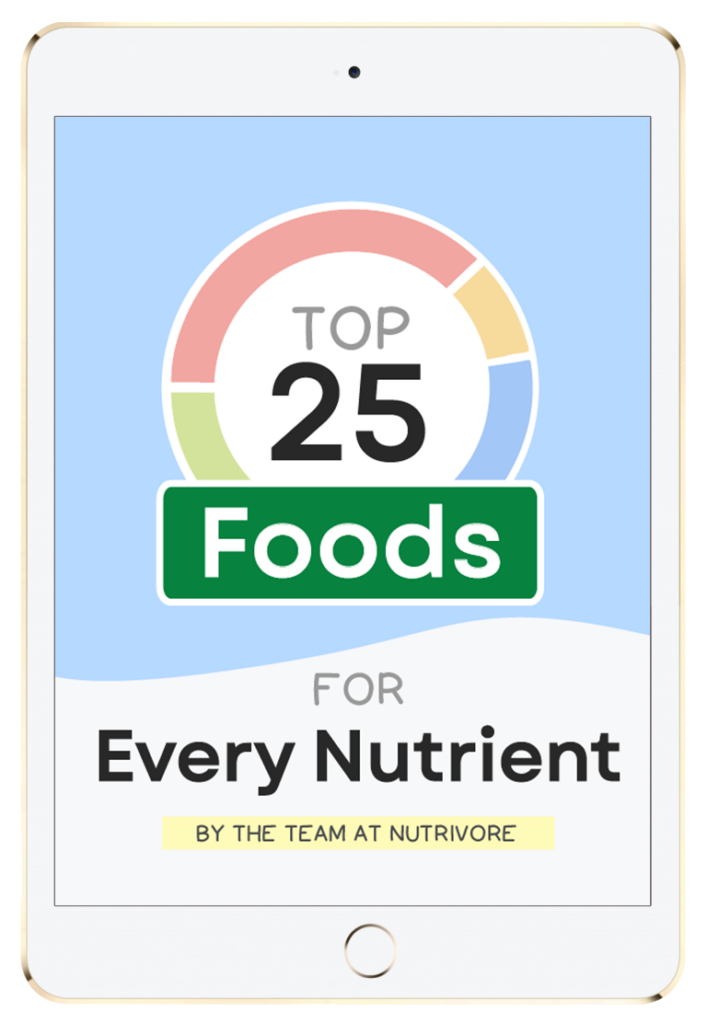 The Top 25 Foods for Every Nutrient
The Top 25 Foods for Every Nutrient e-book is a well-organized, easy-to-use guide to help you choose foods that fit your needs of 42 important nutrients while creating a balanced nutrient-dense diet.
Get two "Top 25" food lists for each nutrient, plus you'll find RDA charts for everyone, informative visuals, fun facts, serving sizes and the 43 foods that are Nutrient Super Stars!
Buy now for instant digital access.
Good Food Sources of Phytosterols
The following foods are also excellent or good sources of phytosterols, containing at least 130 mg serving.
Citations
Expand to see all scientific references for this article.

Cabral CE, Klein MRST. Phytosterols in the Treatment of Hypercholesterolemia and Prevention of Cardiovascular Diseases. Arq Bras Cardiol. 2017 Nov;109(5):475-482. doi: 10.5935/abc.20170158. PMID: 29267628; PMCID: PMC5729784.

Grattan BJ Jr. Plant sterols as anticancer nutrients: evidence for their role in breast cancer. Nutrients. 2013 Jan 31;5(2):359-87. doi: 10.3390/nu5020359. PMID: 23434903; PMCID: PMC3635199.

Han S, Jiao J, Xu J, Zimmermann D, Actis-Goretta L, Guan L, Zhao Y, Qin L. Effects of plant stanol or sterol-enriched diets on lipid profiles in patients treated with statins: systematic review and meta-analysis. Sci Rep. 2016 Aug 19;6:31337. doi: 10.1038/srep31337. PMID: 27539156; PMCID: PMC4990897.

Poli A, Marangoni F, Corsini A, Manzato E, Marrocco W, Martini D, Medea G, Visioli F. Phytosterols, Cholesterol Control, and Cardiovascular Disease. Nutrients. 2021 Aug 16;13(8):2810. doi: 10.3390/nu13082810. PMID: 34444970; PMCID: PMC8399210.

Prasad M, Jayaraman S, Eladl MA, El-Sherbiny M, Abdelrahman MAE, Veeraraghavan VP, Vengadassalapathy S, Umapathy VR, Jaffer Hussain SF, Krishnamoorthy K, Sekar D, Palanisamy CP, Mohan SK, Rajagopal P. A Comprehensive Review on Therapeutic Perspectives of Phytosterols in Insulin Resistance: A Mechanistic Approach. Molecules. 2022 Feb 28;27(5):1595. doi: 10.3390/molecules27051595. PMID: 35268696; PMCID: PMC8911698.

Rocha M, Banuls C, Bellod L, Jover A, Victor VM, Hernandez-Mijares A. A review on the role of phytosterols: new insights into cardiovascular risk. Curr Pharm Des. 2011 Dec 1;17(36):4061-75. doi: 10.2174/138161211798764852. PMID: 22188455.

Salehi B, Quispe C, Sharifi-Rad J, Cruz-Martins N, Nigam M, Mishra AP, Konovalov DA, Orobinskaya V, Abu-Reidah IM, Zam W, Sharopov F, Venneri T, Capasso R, Kukula-Koch W, Wawruszak A, Koch W. Phytosterols: From Preclinical Evidence to Potential Clinical Applications. Front Pharmacol. 2021 Jan 14;11:599959. doi: 10.3389/fphar.2020.599959. PMID: 33519459; PMCID: PMC7841260.

Vezza T, Canet F, de Marañón AM, Bañuls C, Rocha M, Víctor VM. Phytosterols: Nutritional Health Players in the Management of Obesity and Its Related Disorders. Antioxidants (Basel). 2020 Dec 12;9(12):1266. doi: 10.3390/antiox9121266. PMID: 33322742; PMCID: PMC7763348.
Help me to keep building Nutrivore.com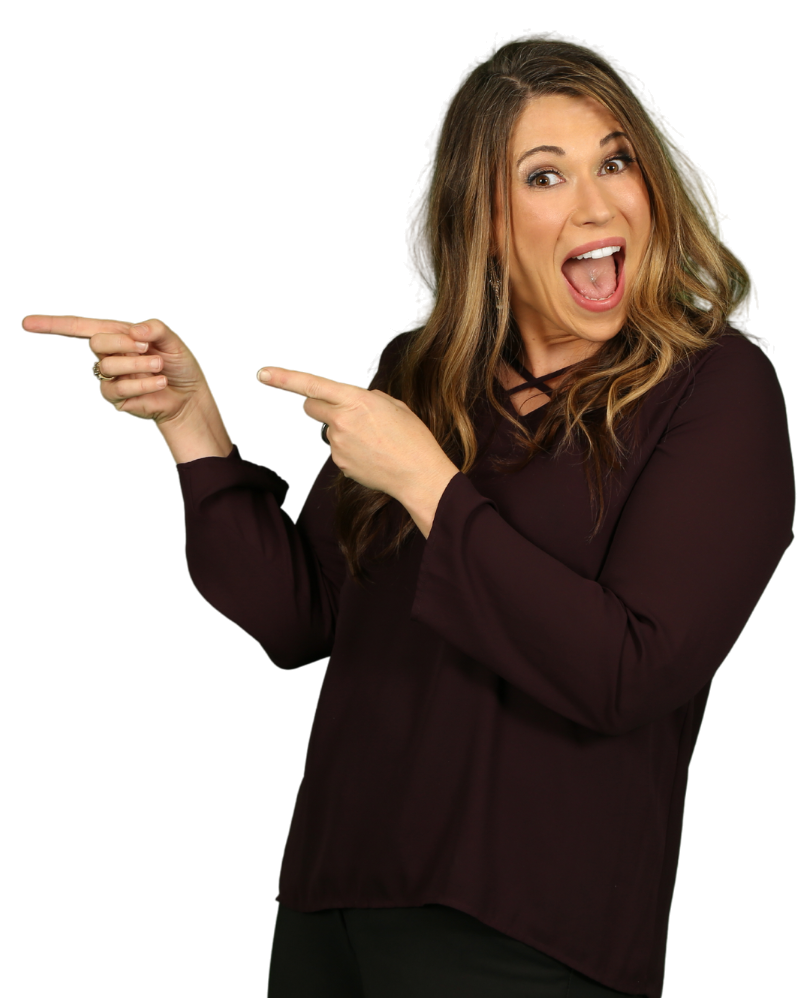 This is such a fascinating topic and I'm working on writing a more in-depth version of this article. If you're enjoying the content my team and I have created thus far and would like to see more, you can support our efforts to keep building out this site by joining the Nutrivore community on Patreon!
Plus, you'll gain exclusive access to the monthly Nutrivore Podcast, a NEW e-book every single month on a Nutrivore foundational food group, including 12 recipes, plus the entire, browsable Nutrivore Score database, and you can ask me all your Nutrivore questions directly! Sign up now and also get 5 free Nutrivore guides as a welcome gift! Win-win!