Table of Contents

[Hide]

[Show]
The term vitamin is derived from the Latin vita, meaning "essence of life." Discovered predominantly in the late nineteenth and early twentieth centuries, vitamins were labeled with letters (A, B, C, D, E, etc.) as they were discovered, until technological advances permitting the identification of molecular structures changed the nomenclature. Many of the post-E vitamins were later relabeled as vitamins in the B complex, with designations between B2 and B12. For example, vitamin G was renamed vitamin B2 or riboflavin; vitamin H is now called B7 or biotin; and vitamin M is now called B9 or folate. Other substances originally labeled as vitamins lost their classification once their structure was identified; for example, flavonoids were originally given the name vitamin P.
More recently discovered compounds being identified as essential (such as choline, carnitine, inositol, and ubiquinol [coQ10]) may eventually be classified as vitamins but likely will never receive a letter designation.
Vitamins can be broadly divided into two classes:
Fat-soluble vitamins, including vitamins A, D, E, and K, dissolve in fats and oils.
Water-soluble vitamins, including all the B vitamins and vitamin C, dissolve in water.
This property affects the way in which vitamins are absorbed and used in the body. Fat‐soluble vitamins tend to form important elements of cell membranes and water‐soluble vitamins tend to act as coenzymes (a nonprotein compound that is necessary for the functioning of an enzyme). Each vitamin plays an important and unique role in supporting human health.
now available for pre-order!
Ditch diet culture and get the most nutrients from your food with the no-guilt, personalized, and exciting new science that will change how you think about food and nourishment, from New York Times bestselling author Dr. Sarah Ballantyne.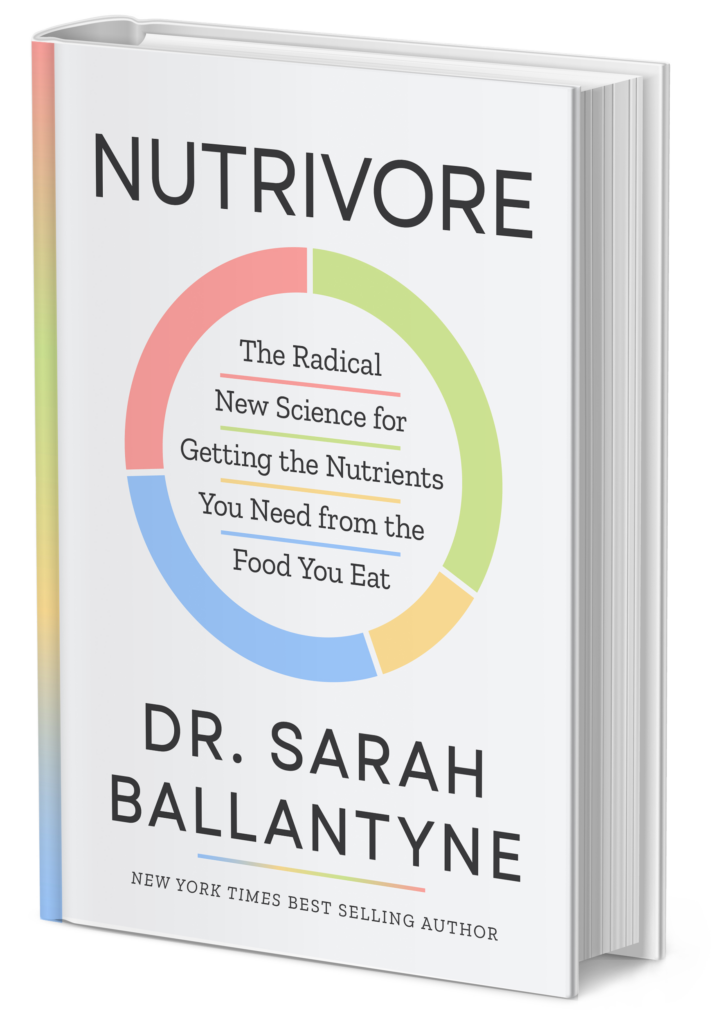 Learn What Foods Are the Best Sources of Every Nutrient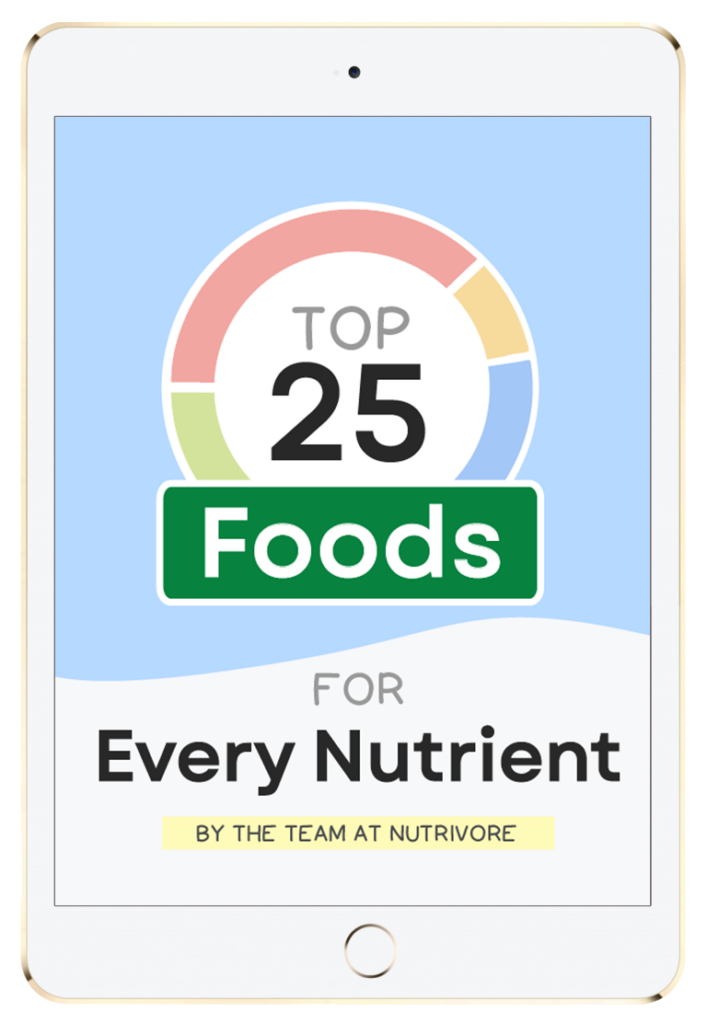 The Top 25 Foods for Every Nutrient
The Top 25 Foods for Every Nutrient e-book is a well-organized, easy-to-use guide to help you choose foods that fit your needs of 42 important nutrients while creating a balanced nutrient-dense diet.
Get two "Top 25" food lists for each nutrient, plus you'll find RDA charts for everyone, informative visuals, fun facts, serving sizes and the 43 foods that are Nutrient Super Stars!
Buy now for instant digital access.
Vitaminlike Compounds
There are many vitaminlike compounds that are also essential to support health.
Alpha-Lipoic Acid: A vitaminlike organosulfur compound with antioxidant effects, alpha-lipoic acid is a cofactor for several important mitochondrial multienzyme complexes. It improves insulin sensitivity, nerve function and cardiovascular health and decreases inflammation. Organ meats are the best source, but other good sources include red meat, broccoli, tomatoes, spinach, Brussels sprouts, and potatoes.
Betaine: A vitaminlike derivative of choline, betaine is both an osmolyte (protecting cells and proteins from environmental stressors) and a methyl donor (participating in the methionine cycle primarily in the liver and kidneys. Betaine helps to metabolize homocysteine, high levels of which are associated with heart disease, stroke and osteoporosis. Foods rich in betaine include seafood, especially shellfish, spinach and beets.
Carnitine: An ammonia based compound, carnitine transports long-chain fatty acids into mitochondria to be oxidized for energy production, while also helping to remove metabolic waste products out of the mitochondria. and also participates in removing products of metabolism from cells. It has been shown to improve insulin sensitivity and improve cardiovascular health. Carnitine is especially rich in red meat but is also found in poultry, fish, and dairy products.
Choline: Plays an essential role in building cell membranes. It also serves as the backbone for a neurotransmitter called acetylcholine, which is involved in heart health, gut motility (the movement of contents through the digestive tract controlled by the coordinated contraction and relaxation of specialized gut muscle tissue), and muscle movement. Choline is abundant in foods such as fish and shellfish, liver, eggs, poultry, and green vegetables (both leafy and non-leafy).
CoQ10 (Ubiquinone and Ubiquinol): Ubiquinone is the oxidized form and ubiquinol is the reduced, more bioavailable form of the vitaminlike compound coenzyme Q10 (coQ10). CoQ10 is a potent antioxidant and a cofactor in the electron transport chain for the production of ATP. It may be helpful in treating or preventing heart and blood vessel conditions, diabetes, gum disease, muscular dystrophy, chronic fatigue syndrome, and breast cancer. Sources include beef, pork, mackerel, yellowtail fish, and chicken; it's also found in smaller amounts in vegetables like broccoli and herbs like parsley.
Inositol (a.k.a. Myo-Inositol): Sometimes referred to as vitamin B8, inositol is a carbocyclic sugar that is an important structural component of cell membranes. It mediates cell signal transduction in response to a variety of hormones (including insulin), neurotransmitters, and growth factors and participates in osmoregulation. It has been shown to improve insulin sensitivity and reduce anxiety. Foods rich in inositol include fruits, legumes, and nuts.
Pyrroloquinoline Quinone (PQQ): A vitaminlike compound, PQQ supports mitochondrial function and that has potent antioxidant effects. It has been shown to have neuroprotective and nootropic effects, enhancing memory and cognition, as well as anti-inflammatory benefits. Food sources include tea, dark chocolate, spinach, kiwi, and soybeans.
Help me to keep building Nutrivore.com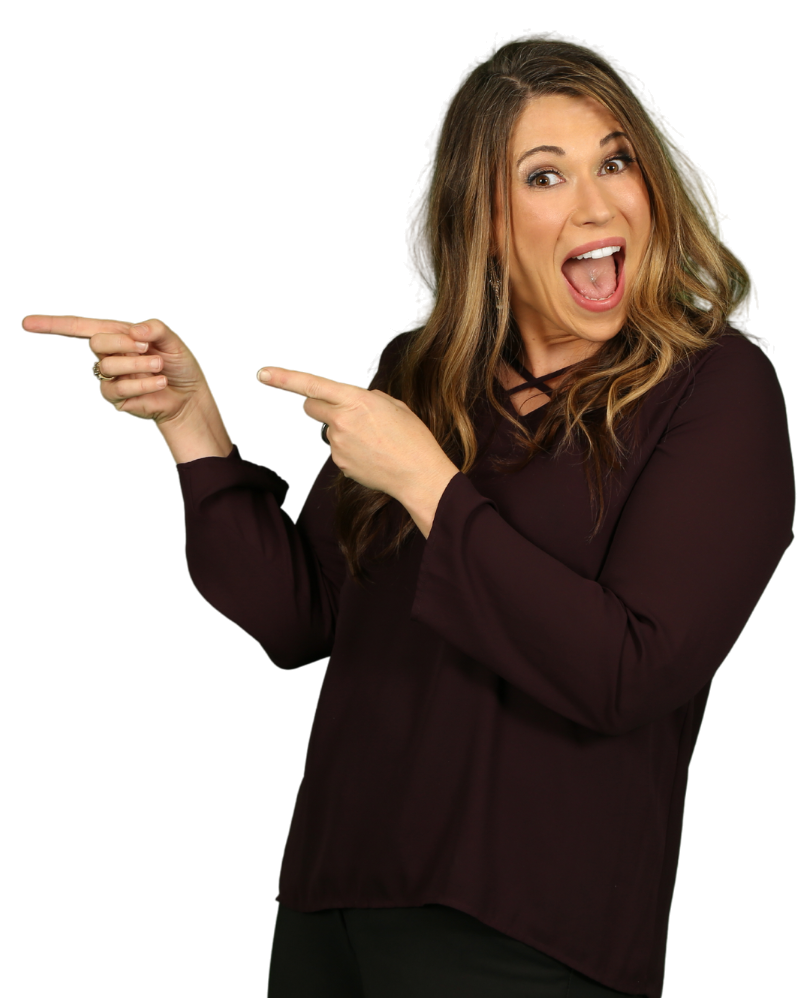 I'm working on writing more awesome articles on this topic to be featured right here on this webpage. If you're enjoying the content my team and I have created thus far and would like to see more, you can support our efforts to keep building out this site by joining the Nutrivore community on Patreon!
Plus, you'll gain exclusive access to the monthly Nutrivore Podcast, a NEW e-book every single month on a Nutrivore foundational food group, including 12 recipes, plus the entire, browsable Nutrivore Score database, and you can ask me all your Nutrivore questions directly! Sign up now and also get 5 free Nutrivore guides as a welcome gift! Win-win!