There are about 80 well-characterized betalains, which can divided into two subclasses: betacyanins (red to violet, including betanin, isobetanin, probetanin, and neobetanin) and betaxanthins (yellow to orange, including vulgaxanthin, miraxanthin, portulaxanthin, and indicaxanthin). Interestingly, even though they appear to have very similar if not identical functions, anthocyanins and betalains have never been found together in the same plant.
Betalains are not particularly common in vegetables or fruits and red beets are the best food source by a mile. On average, beets contain a whopping 120 mg betalain per 100 grams of fresh weight, and it is most concentrated in the peel. Among betalains found in beets, betanin is the most abundant, though its content depends on variety, and growing and storage conditions. The concentration of betanin in red beet is reported to be 30 to 60 mg per 100 grams. Other betalains found in beets include more betacyanins (isobetanin, prebetanin, neobetanin, amranthin, lampranthin I, lampranthin II) and betaxanthins (vulgaxanthin I, vulgaxanthin II and indicaxanthin). In fresh beetroot juice prepared with seven different beet varieties, total betalain content ranged from 0.8 to 1.3 grams per liter.
Want to know the top 25 foods for this awesome nutrient?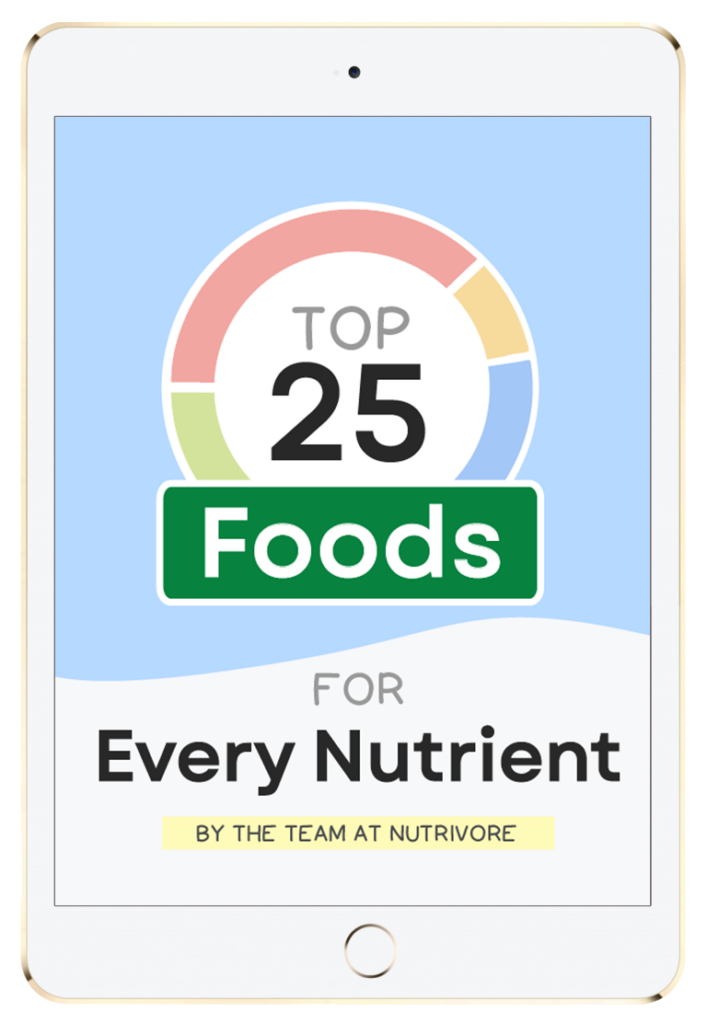 The Top 25 Foods for Every Nutrient
The Top 25 Foods for Every Nutrient e-book is a well-organized, easy-to-use guide to help you choose foods that fit your needs of 42 important nutrients while creating a balanced nutrient-dense diet.
Get two "Top 25" food lists for each nutrient, plus you'll find RDA charts for everyone, informative visuals, fun facts, serving sizes and the 43 foods that are Nutrient Super Stars!
Health Benefits of Betalains
Betalains consistently demonstrate health-promoting properties in both clinical trials and mechanistic studies, making a strong case for including betalain-rich foods (like beets, chard and red dragonfruit) in our diets regularly. Among the best-studied benefits of betalains are antioxidant, anti-inflammatory, anticancer, antidiabetic and cardioprotective properties.
Antioxidant Benefits of Betalains
Betalains demonstrate a variety of health-promoting biological activities, most notably as powerful antioxidants. Betalains scavenge free radicals (a.k.a. reactive oxygen species) and can inhibit lipid peroxidation and LDL cholesterol oxidation, in addition to inducing the endogenous antioxidant system through its effect on signalling pathways that mediate the transcription of antioxidant genes. For instance, betanin dose dependently increases the activity of the transcription factor Nrf2 which in turn actives the antioxidant response element (ARE) responsible for the transcription of several antioxidant enzymes (including phase II detoxifying enzymes). Betanins are also thought to be involved in mitogen-activated protein kinase (MAPK) activation. This results in the phosphorylation and stabilization of Nrf2, thereby enhancing its nuclear translocation.
Betalains Are Anti-Inflammatory
Beets exhibit anti-inflammatory effects, mediated through their betalain content. The anti-inflammatory effects of betalains and beetroot extract appear to be mediated by interfering with pro-inflammatory signalling cascades. The most important of these is the NF-κB signalling cascade as it is responsible for activating and transcribing gene targets that up-regulate the inflammatory response (such as chemokines, cytokines, apoptotic and phagocytic cells). Betalains were also reported to suppress COX-2 expression, a pro-inflammatory enzyme responsible for prostaglandin biosynthesis, to effectively repress intercellular cell adhesion molecule-1 (ICAM-1), to inhibit pro-inflammatory LOX and COX enzymes, and to reduce the levels of pro-inflammatory cytokines such as IL-6, IL-8, IL-1b and TNF-α in addition to reducing the levels of reactive oxygen and nitrogen species. That's a lot of benefits!
In fact, a 2005 in vitro study demonstrated that betanin inhibited COX-2 enzyme activity by 97%, which is comparable or greater than what is seen with many NSAIDs including Ibuprofen, Vioxx and Celebrex!
For example, a 2010 study evaluated the influence of betalain-rich extract in patients with osteoarthritis. Subjects received beetroot-derived betalain-rich capsules (providing 35, 70 or 100 mg betalains per day) for 10 days. Those receiving the intervention reported a significant reduction in pain which coincided with a reduction in pro-inflammatory cytokines. Specifically, tumor necrosis factor-alpha (TNF-α) and interleukin-6 (IL-6) decreased from baseline by 8.3%–35% and 22%–28.3%, respectively. The activity of pro-inflammatory chemokines, regulated oncogene-alpha (GRO-alpha) and regulated upon activation normal T cell growth (RANTES) were also markedly inhibited by the beetroot treatment.
Anticancer Properties of Betalains
Betalains have anti-cancer properties, inhibiting growth and inducing apoptosis of a variety of malignant cell types in addition to preventing DNA damage. In vitro and in vivo studies have shown promising affects in several cancer types including bladder, breast, colorectal, esophageal, leukemia, liver, lung, pancreatic, prostate, renal, and skin cancers. For example, a 2015 study found that betanin-enriched beetroot extract induced apoptosis in breast cancer cells. The betanin and isobetanin enriched concentrate produced from red beetroots inhibited proliferation of cancer cells and induced their death but had limited effects towards normal cells. Cell proliferation occurred through inhibition of the cell cycle progression, by decreasing the G1 cell number, promoting the increase of S phase and down regulating cyclin A2 and cyclin B1 levels in breast cancer cells. Expression of apoptotic-related proteins (FAS, TRAILR4, Bad and p53) was significantly induced and the mitochondrial membrane potential was altered suggesting that both intrinsic and extrinsic pathways were involved.
Interestingly, a 2013 study demonstrated synergistic cytotoxicity of red beetroot extract with doxorubicin (anti-cancer drug) against human pancreatic, prostate and breast cancer cell lines. Different concentrations of beet extract (B) and doxorubicin (D) in various combinations (B:D ratio = 1:0, 1:1, 5:1, 1:5 and 0:1) were tested for cytotoxic effects against the three cancer cells. After 72 hours of incubation, the results indicated an overall positive reduction in the required concentration of doxorubicin when combined with beet extract, suggesting a potential combination treatment for cancer. Enhancing the therapeutic efficacy of the chemotherapy drug could help reduce toxic side-effects in patients as a consequence of reducing overall drug dose.
Betalains and Insulin Resistance
Across numerous studies, betalains have been shown to lower serum glucose levels, decrease the postprandial glucose response and insulin secretion (even in people drinking 300 grams of glucose together with 250mL of beetroot juice) and even protect against complications of diabetes, such as kidney injury.
For example, a 2014 randomized, single-blind, placebo-controlled, cross-over study evaluated the effects of beetroot juice on insulin response. Participants consumed 225 mL beetroot juice, a control beverage matched for macronutrient content, or a glucose beverage. Those consuming beetroot juice had a significant lowering of the postprandial insulin response in the first 60 minutes and a significantly lower glucose response in the first 30 minutes.
Multiple mechanisms are suggested to be responsible for the observed regulation of insulin and glucose homeostasis. Betanin contributes to AMPK activation which contributes to increases in insulin secretion. Betalains also help reduce carbohydrate digestion and intestinal glucose absorption, all of which result in a suppression of the postprandial glucose response.
Betalains and Cardiovascular Disease Risk
Betalains improve lipid profiles, including reducing total cholesterol, triglycerides and LDL cholesterol while increasing HDL cholesterol.
In a 2019 clinical trial of obese people, consuming 28 grams of freeze-dried red beet leaves resulted in improved serum lipids as well as weight loss. In another 2019 randomized controlled trial, non-smoking adults with coronary heart disease were given a betalain-rich supplement of red beetroot (50 mg per day) for 2 weeks. At the end of the study subjects had decreased levels of homocysteine, glucose, total cholesterol, triglycerides and LDL-cholesterol. In addition, significant reductions in systolic and diastolic blood pressure were observed. The authors suggested that the observed antihypertensive effect may have been mediated by the reductions observed in plasma homocysteine levels.
Other Benefits of Betalains
Betalains also have antiviral, antifungal, antiprotozoal, and antibacterial activity, including inhibiting the growth of a very wide range of pathogens. Furthermore, betalains have hepatoprotective effects and improve detoxification via increased phase II detoxifying enzymes. Animal models demonstrate neuroprotective properties of betalains as well, with potential benefit for neurodegenerative diseases including Alzheimer's and Parkinson's disease.
Everything You Need to Jump into Nutrivore TODAY!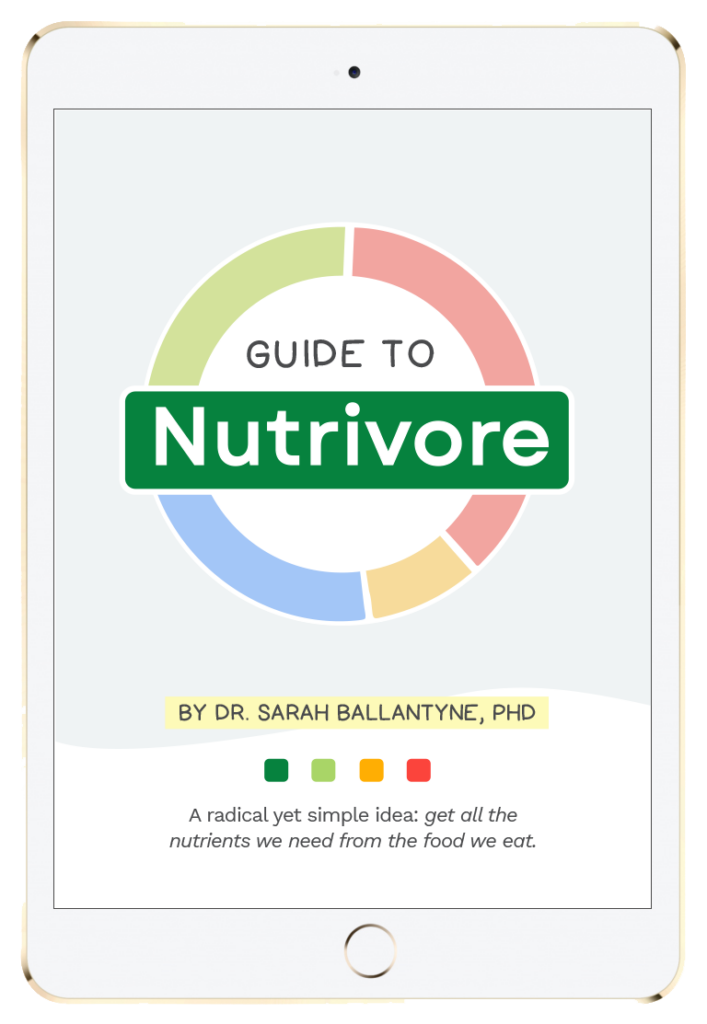 Guide to Nutrivore
The Guide to Nutrivore e-book explains why and how to eat a Nutrivore diet, introduces the Nutrivore Score, gives a comprehensive tour of the full range of essential and important nutrients!
Plus, you'll find the Top 100 Nutrivore Score Foods, analysis of food groups, practical tips to increase the nutrient density of your diet, and look-up tables for the Nutrivore Score of over 700 foods.
Good Food Sources of Betalains
The following foods are also excellent or good sources of betalains, containing at least 2.5 mg per serving.
Citations
Expand to see all scientific references for this article.
Help me to keep building Nutrivore.com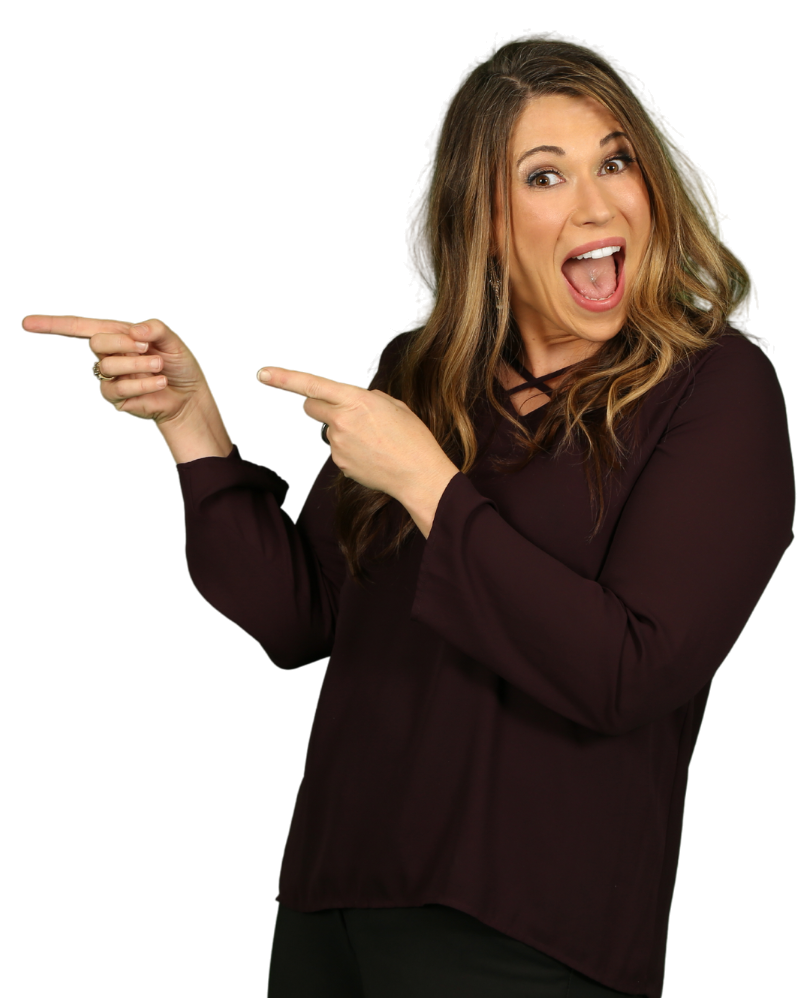 This is such a fascinating topic and I'm working on writing a more in-depth version of this article. If you're enjoying the content my team and I have created thus far and would like to see more, you can support our efforts to keep building out this site by joining the Nutrivore community on Patreon!
Plus, you'll gain exclusive access to the monthly Nutrivore Podcast, a NEW e-book every single month on a Nutrivore foundational food group, including 12 recipes, plus the entire, browsable Nutrivore Score database, and you can ask me all your Nutrivore questions directly! Sign up now and also get 5 free Nutrivore guides as a welcome gift! Win-win!