Key Takeaways (expand)

Molybdenum is an essential trace mineral that some scientists believe may have impacted the evolution of life itself.
In humans, this nutrient's most important role is as a cofactor for four different enzymes: sulfite oxidase, aldehyde oxidase, xanthine oxidase, and mitochondrial amidoxime reducing component (or mARC for short).
By acting as a cofactor for sulfite oxidase, molybdenum supports the metabolism of sulfur-containing amino acids (methionine and cysteine), in turn preventing the harmful buildup of sulfites in the body.
By acting as a cofactor for aldehyde oxidase, molybdenum helps transform aldehydes into carboxylic acid, giving it a role in drug metabolism.
By acting as a cofactor for xanthine oxidase, molybdenum helps release iron from ferritin, as well as converts xanthine into uric acid (allowing for the breakdown of nucleotides once they're no longer needed).
By acting as a cofactor for mARC, molybdenum may help metabolize pro-drugs (substances given in their inactive form), regulate energy metabolism, and assist in removing toxic metabolic byproducts.
Out of all these enzymes, sulfite oxidase is the only one whose deficiency in humans causes adverse health effects.
Observational research suggests an interesting link between molybdenum and esophageal cancer, with low levels of molybdenum in local soil being widely associated with an increased risk of developing this cancer; this link may be due to the detoxifying role of molybdenum for nitrosamines, a type of carcinogen known to promote stomach and esophageal tumors.
High levels of molybdenum in drinking water, soil, and foods have been linked to significantly increased longevity of local populations, although it's unclear whether this is due to molybdenum specifically or higher levels of other trace minerals.
Some studies show molybdenum could help prevent tooth decay, and is present in tooth enamel; however, more research here is needed!
Molybdenum deficiency is uncommon, but can occur due to certain genetic conditions, and leads to a reduction in sulfite oxidase activity—resulting in sulfite accumulation, cysteine and glutathione depletion, increased reactive oxygen species formation, and enzymatic mis-folding.
Even when it doesn't produce a true deficiency, inadequate molybdenum intake can result in adverse reactions to sulfites in foods (due to decreased sulfite oxidase activity).
Good sources of molybdenum include organ meats, legumes, pork, lamb, sunflower seeds, eggs, green beans, lettuce, tomatoes, celery, cucumber, and fennel.
Molybdenum is an essential trace element that's needed by most living organisms, including humans! In fact, some scientists hypothesize that the molybdenum content of the earth's early oceans may have impacted the evolution of life itself. This mineral was first identified in 1778, although it wasn't recognized as an essential nutrient until the 1950s when scientists discovered the existence of molybdenum-containing enzymes. The word molybdenum traces back to the Ancient Greek molybdos, meaning lead—due to originally having been mistaken for lead ore.
Molybdenum is needed for the activity of four key enzymes that perform diverse functions, including detoxification and hydroxylation reactions. It also plays an important role in nervous system metabolism.
now available for pre-order!
Ditch diet culture and get the most nutrients from your food with the no-guilt, personalized, and exciting new science that will change how you think about food and nourishment, from New York Times bestselling author Dr. Sarah Ballantyne.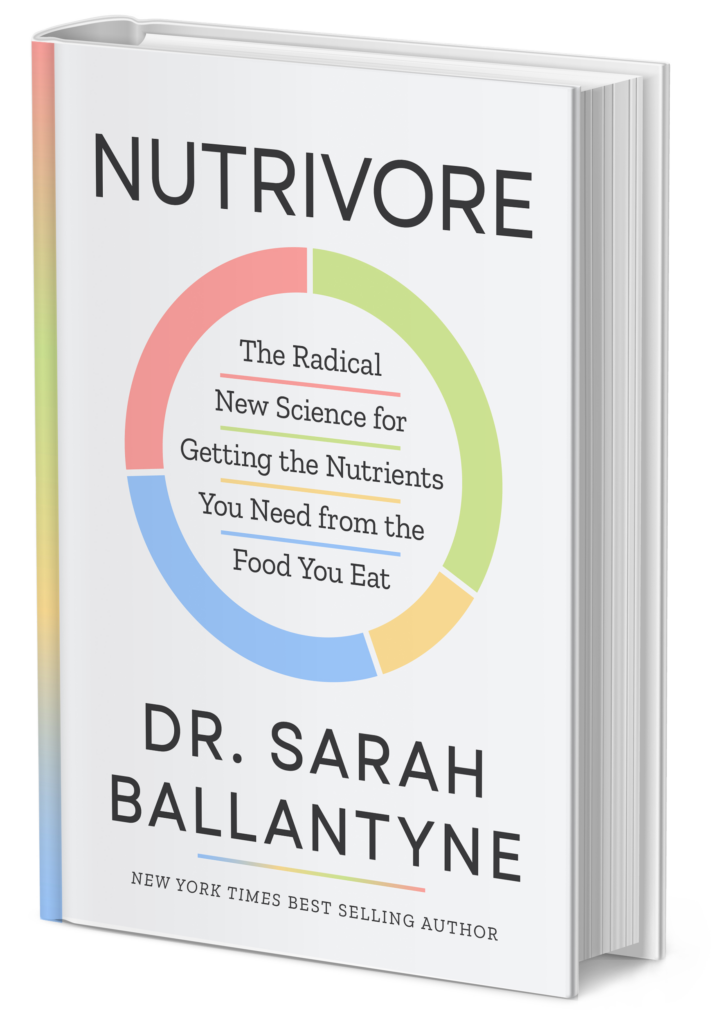 Good sources of molybdenum include legumes, organ meats (especially liver and kidney), pork, lamb, eggs, sunflower seeds, green beans, tomatoes, lettuce, celery, fennel, and cucumbers. However, variations in the molybdenum content of soil can greatly impact the amount of molybdenum is in foods!
The Biological Roles of Molybdenum
In humans, molybdenum's most important role is as a cofactor (activator) for four different enzymes: sulfite oxidase, xanthine oxidase, aldehyde oxidase, and mitochondrial amidoxime reducing component (or mARC). All four of these enzymes are able to reduce nitrate and nitrite into nitric oxide—an essential molecule that plays a part in vascular health and insulin signaling. However, they have important individual functions as well! Specifically:
Sulfite oxidase is found in mitochondria, and it assists in metabolizing sulfur-containing amino acids (cysteine and methionine) by catalyzing the transformation of sulfite into sulfate; this helps prevent the potentially dangerous buildup of sulfites in the body.
Aldehyde oxidase helps transform aldehydes into carboxylic acid, giving it a role in drug metabolism. It can also increase the clearance of potential carcinogens (nitrogen-containing heterocyclic compounds) by catalyzing their hydroxylation.
Xanthine oxidase helps convert xanthine to uric acid, a reaction that allows for the breakdown nucleotides (precursors to DNA and RNA) when they're no longer needed; it also produces hydrogen peroxide and superoxide anions, indicating possible involvement in the body's stress response. Xanthine oxidase has also been shown to aid in the release of iron from the iron storage protein ferritin.
Mitochondrial amidoxime reducing component—is still being studied by researchers, but so far we know that it's closely involved in the metabolism of pro-drugs (substances given in their inactive form, and that the body then enzymatically or chemically activates), and may play a role in energy metabolism and the removal of toxic metabolic byproducts. One of its two isoforms, mARC2, has also been shown to suppress the progression of liver cancer!
Although molybdenum enzymes all serve important functions, sulfite oxidase is particularly critical for human health, and is the only molybdenum enzyme in humans whose deficiency consistently causes adverse health effects. In many cases, deficiencies in xanthine oxidase and/or aldehyde oxidase can occur without producing any symptoms.
As a result of its cofactor role in these enzymes, molybdenum concentrations in the body affect protein synthesis, growth, detoxification, and metabolism.
The body is able to regulate molybdenum levels by increasing urinary excretion in the urine in response to increased dietary intake; some molybdenum is also excreted through bile and lost in sweat and in hair. This nutrient is stored in the kidneys, liver, adrenal glands, and bone.
Interactions With Other Nutrients
Some evidence suggests an antagonistic interaction between molybdenum and copper. Early research indicated that high molybdenum intakes could increase copper excretion in the urine, and high levels of molybdenum can prevent plasma proteins from binding to copper; however, more recent research hasn't confirmed a negative effect of high molybdenum intakes on copper status. Interestingly, a sulfur-molybdenum compound called tetrathiomolybdate—originally developed to treat a copper metabolism disorder called Wilson's disease—has been shown to inhibit angiogenesis as a result of its copper-chelating abilities, giving it a potential therapeutic role in cancer treatment. Researchers are currently investigating the anti-cancer effects of this compound!
Everything You Need to Jump into Nutrivore TODAY!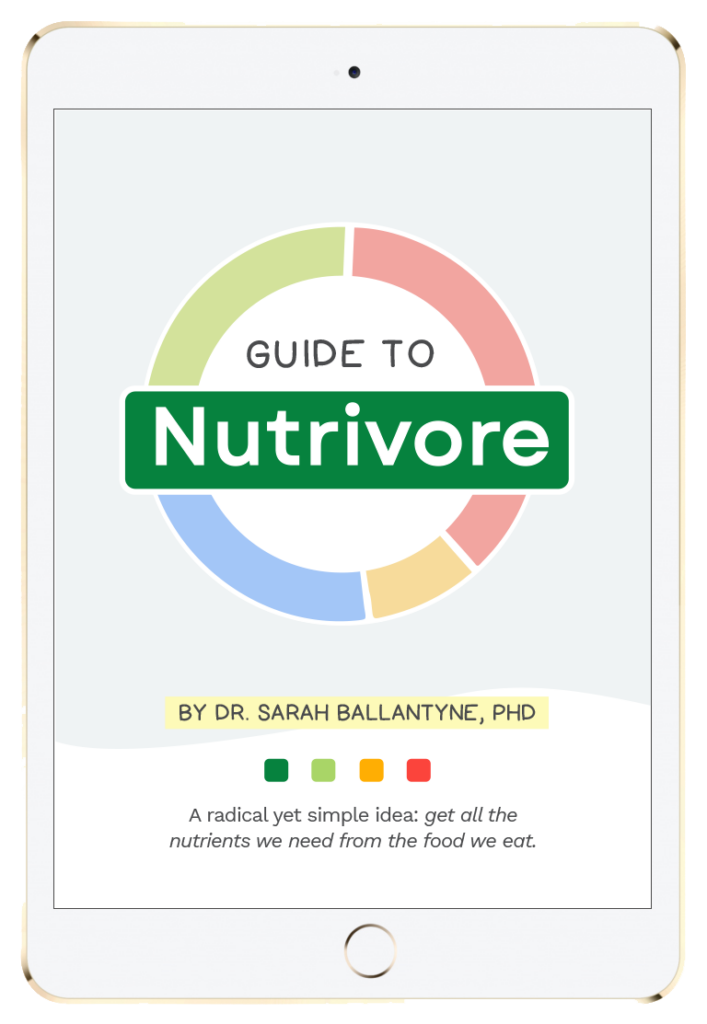 Guide to Nutrivore
The Guide to Nutrivore e-book explains why and how to eat a Nutrivore diet, introduces the Nutrivore Score, gives a comprehensive tour of the full range of essential and important nutrients!
Plus, you'll find the Top 100 Nutrivore Score Foods, analysis of food groups, practical tips to increase the nutrient density of your diet, and look-up tables for the Nutrivore Score of over 700 foods.
Buy now for instant digital access.
Molybdenum in Health and Disease
Although molybdenum has been linked to few specific health conditions, research suggests it may reduce the risk of esophageal cancer, promote longevity, and even help protect against tooth decay.
Molybdenum and Cancer
One of the most interesting links between molybdenum and disease is with esophageal cancer. In some areas of the world, particularly the geographical stretch of land from Iran to northern China, low concentrations of molybdenum in the soil (and therefore, low levels in local foods) contribute to population-wide insufficiency that's been linked to a greatly increased risk of esophageal cancer. In fact, people living in these regions have a 16-times greater incidence of esophageal squamous cell carcinoma relative to people from molybdenum-replete areas like the United States! A number of observational studies of areas with high versus low esophageal cancer incidence have shown a very consistent association between markers of molybdenum intake (such as hair and nail concentrations) and risk of esophageal cancer.
Although the exact reasons for this link aren't known, it may be due to a combination of high local intake of nitrosamines (which are known carcinogens) and low molybdenum intake (which would reduce the activity of molybdenum enzymes involved in detoxification). In fact, multiple animal studies have shown that molybdenum supplementation helps protect against nitrosamine-induced tumors in the stomach and esophagus. But, studies in humans have been less compelling, with a placebo-controlled trial showing that supplementing with 30 micrograms daily of molybdenum, for a period of over five years, didn't decrease esophageal cancer incidence or mortality among a molybdenum-deficient population.
Molybdenum and Longevity
Molybdenum has also been studied in relation to longevity. In several areas of China known for their long-lived residents (particularly Rugao county in Jiangsu province, and Zhongxiang in Hubei province), levels of molybdenum in local drinking water, soil, and rice have been linked to exceptional longevity (as measured by either the ratio of people 90 and older per 100,000 inhabitants, or the percentage of residents greater than 80 years old). However, these areas also boasted higher levels of other trace minerals in their water and staple foods, making it hard to say how much molybdenum itself contributed to these longevity patterns.
Molybdenum and Tooth Decay
Molybdenum is present in tooth enamel, and some research suggests it may help prevent tooth decay. For example, observational studies of different regions globally have linked higher levels of molybdenum in drinking water with lower levels of dental caries. However, much more research is needed on this topic!
Didn't know molybdenum was this amazing? Maybe your friends will enjoy this too!
Health Effects of Molybdenum Deficiency
Most people have an adequate intake of molybdenum, and deficiency has mostly been documented as a result of certain genetic conditions, rather than due to diet. For example, mutations can occur in the molybdenum cofactor biosynthetic pathway, causing a deficiency of all four molybdenum-dependent enzymes. Mutations in the MOCS1 gene cause what's known as molybdenum cofactor deficiency Type A, while mutations in the MOCS2 gene cause Type B deficiency and mutations in GPHN cause Type C deficiency. In all cases, sulfite oxidase activity is lost, leading to sulfite accumulation, increased reactive oxygen species formation, depletion of cysteine and glutathione, and subsequently the mis-folding of a number of important enzymes. Because people are born with these genetic conditions, their effects are seen within a few days of birth, and include severe neurological problems like seizures and impaired neuronal development.
Even when a true deficiency isn't present, though, insufficient molybdenum intake can still be damaging to health. Along with potentially increasing the long-term risk of esophageal cancer, molybdenum insufficiency that impairs sulfite oxidase activity can lead to adverse reactions to the sulfites in foods. This includes allergic responses involving diarrhea, skin problems, or breathing difficulties. When severe, sulfite toxicity (from the loss of sulfite oxidase activity) can cause abnormally rapid heart rate (tachycardia), headaches, vomiting, nausea, and even coma.
Want to Know ALL the Easy Steps to Nutrivore?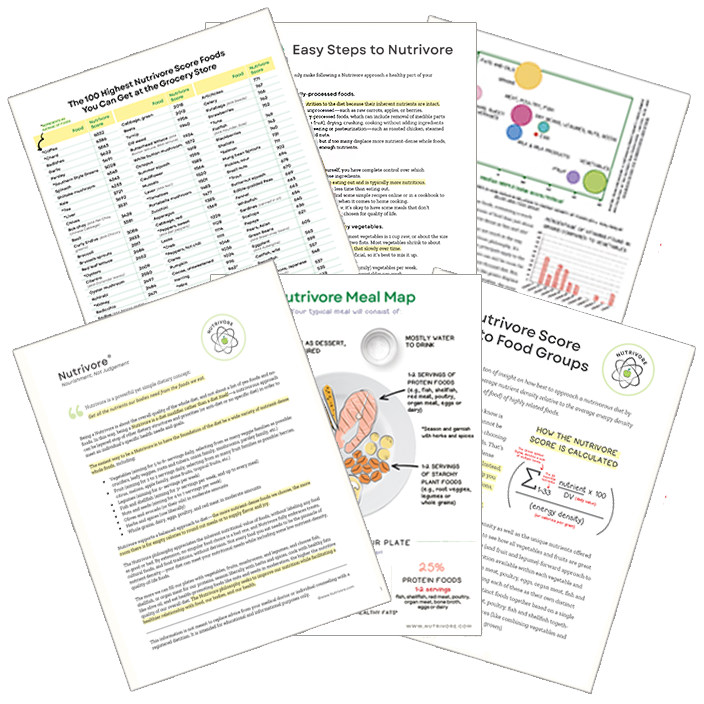 Get it Directly in Your Inbox!
The Nutrivore Newsletter is a weekly email that delivers bite-size fun facts, practical tips, recipes and resources. Sign up now and get 5 free guides directly to your inbox:
Easy Steps to Nutrivore 4-page guide
Nutrivore Foundational Foods 6-page guide
Nutrivore Score Guide to Food Groups 3-page guide
Nutrivore Meal Map
Top 100 Nutrivore Score Foods
Problems From Too Much Molybdenum
Molybdenum toxicity is extremely rare, and adverse reactions have only been reported in extreme cases of over-consumption—typically from dietary supplements. In one case, consuming 13.5 mg of molybdenum over the course of 18 days (a daily intake of about 300 to 800 micrograms) led to acute psychosis, seizures, visual and auditory hallucinations, and a life-threatening grand mal attack—as well as long-term damage that included toxic encephalopathy, executive deficiencies, major depression, learning disabilities, and post-traumatic stress disorder. In another instance, an Armenian population consuming 10 to 15 mg of molybdenum from food each day (about 300 times higher than the recommended dietary allowance) experienced gout-like symptoms. However, a small controlled trial found that molybdenum supplementation of up to 1.49 mg daily for 24 days led to no adverse effects. It's possible that people with copper deficiency or genetic disorders of copper metabolism could be more prone to adverse reactions from molybdenum supplements.
Given no known benefit of extremely high molybdenum intakes and a small but present risk seen in toxicology studies, consuming sufficient amounts without going overboard is the safest bet!
How Much Molybdenum Do We Need?
The recommended dietary allowance (RDA) for molybdenum is 45 mcg daily for adults; 50 mcg daily while pregnant or breast-feeding. To avoid the very small risk of toxicity or other adverse health effects, the tolerable upper intake level is set at 2000 mcg (2 mg) daily for adults.
Nutrition requirements and recommended nutrient intake for infants, children, adolescents, adults, mature adults, and pregnant and lactating individuals.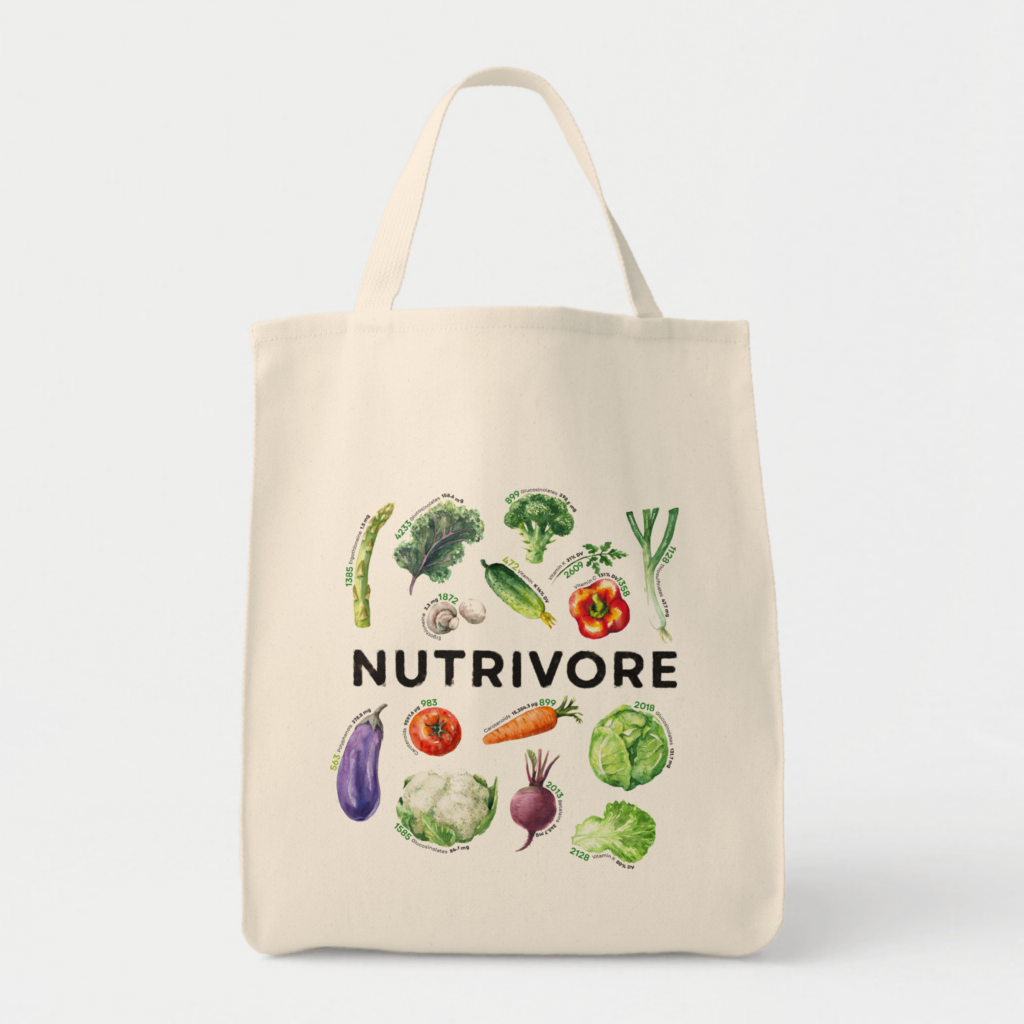 Merch and Household Goods
Check out our collection of practical and nerdtastic T-shirts, totes, and more!
Citations
Expand to see all scientific references for this article.