Key Takeaways (expand)

Valine is one of the nine essential acids that we must obtain from our diet, and one of 20 amino acids used for protein synthesis.
Along with leucine and isoleucine, valine is a branched-chain amino acid (BCAA) that plays a vital role in muscle protein synthesis.
On its own, valine can increase glycogen synthesis within muscles; when combined with the other BCAAs, valine can reduce exercise-induced muscle damage and improve the capacity for muscle tissue repair.
BCAAs including valine could help increase recovery time and reduce pain and soreness following exercise.
Valine and the other BCAAs may help preserve muscle during some medical conditions, such as muscle atrophy from cancer.
Valine along with the other BCAAs may also help protect the nervous system in patients with liver disease.
BCAAs including valine can also improve immune function, particularly following intense athletics.
Good sources of valine include protein-rich animal foods like chicken, pork, beef, dairy, and seafood, as well as legumes, seeds, and nuts.
Valine (symbol Val) is one of the nine essential amino acids (meaning we can't produce it in our bodies—we must get it from food!). It was first isolated from the milk protein casein in 1901, by a German chemist named Hermann Emil Fischer. The name "valine" derives from the words valeric acid, a major component of the roots of the valerian plant.
Valine is used for the biosynthesis of protein, and plays a particularly important role in muscle synthesis, tissue repair, blood sugar regulation, and growth.
now available for pre-order!
Ditch diet culture and get the most nutrients from your food with the no-guilt, personalized, and exciting new science that will change how you think about food and nourishment, from New York Times bestselling author Dr. Sarah Ballantyne.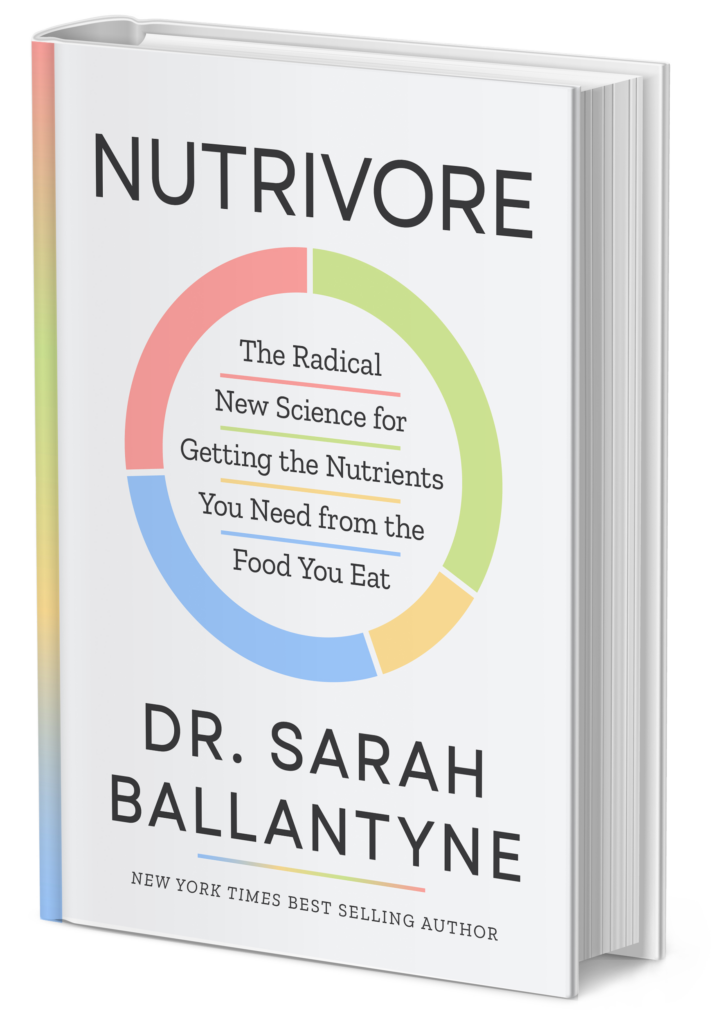 Rich sources of valine include protein-rich animal foods like chicken, pork, beef, dairy, and seafood, as well as legumes (especially soybeans and podded peas), seeds, and nuts.
The Biological Roles of Valine
Broadly, amino acids are molecules with the molecular formula of R-CH(NH2)-COOH-NH2, where -NH2 is the basic amino group, COOH is an acidic carboxyl group, and R represents a molecular unit called a side chain. That side chain is unique for each amino acid, and its chemical properties create different classes of amino acids: nonpolar and neutral, polar and neutral, polar and acidic, and polar and basic.
Although hundreds of amino acids exist, only 20 of them are used for what amino acids are arguably most known for: forming the building blocks of proteins. Proteins are not only an essential macronutrient in the human diet; they're molecules that perform most of the various functions of life. In addition to being major structural components of cells and tissues, proteins have incredibly diverse roles that range from driving chemical reactions (e.g., enzymes) to signaling (e.g., some types of hormones) to transporting and storing nutrients. Proteins are synthesized within cells through a two-phase process of transcription and translation, during which amino acids get linked together to form long chains (spanning anywhere from 20 to over 2,000 amino acids in length!).
So, while all proteins are made of amino acids, not all amino acids are used for making proteins! We use the term proteinogenic amino acids to refer specifically to the amino acids that get encoded into our DNA and incorporated into proteins. Meanwhile, non-proteinogenic amino acids do neither of these things (although they still have some very important biological roles!).
Amino acids can be further classified based on whether we can create them in our bodies, or need them from our diet. Essential amino acids are amino acids that can only be obtained from foods; these include histidine, isoleucine, leucine, lysine, methionine, phenylalanine, threonine, tryptophan, and valine. Non-essential amino acids are amino acids our bodies can synthesize metabolically from other molecules; these include alanine, arginine, asparagine, aspartic acid, cysteine, glutamic acid, glutamine, glycine, proline, serine, and tyrosine. And, some amino acids are conditionally essential, meaning our bodies can normally make them, but some circumstances (like illness or stress) can limit their synthesis and create a dietary requirement. These include arginine, cysteine, glutamine, tyrosine, glycine, ornithine, proline, and serine.
As an essential amino acid, valine must come from the foods we eat, because we can't manufacture it from other molecules. And, as a proteinogenic amino acid, it has an important role in the formation of proteins!
Along with leucine and isoleucine, valine is a branched-chain amino acid (often just called a BCAA). BCAAs are named due to the branched structure of their side chains, which gives them unique properties compared to the other amino acids. In particular, BCAAs play a vital role in muscle protein synthesis, helping regulate the body's muscle mass. BCAAs actually account for a whopping 35 to 40% of the essential amino acids in body protein!
Everything You Need to Jump into Nutrivore TODAY!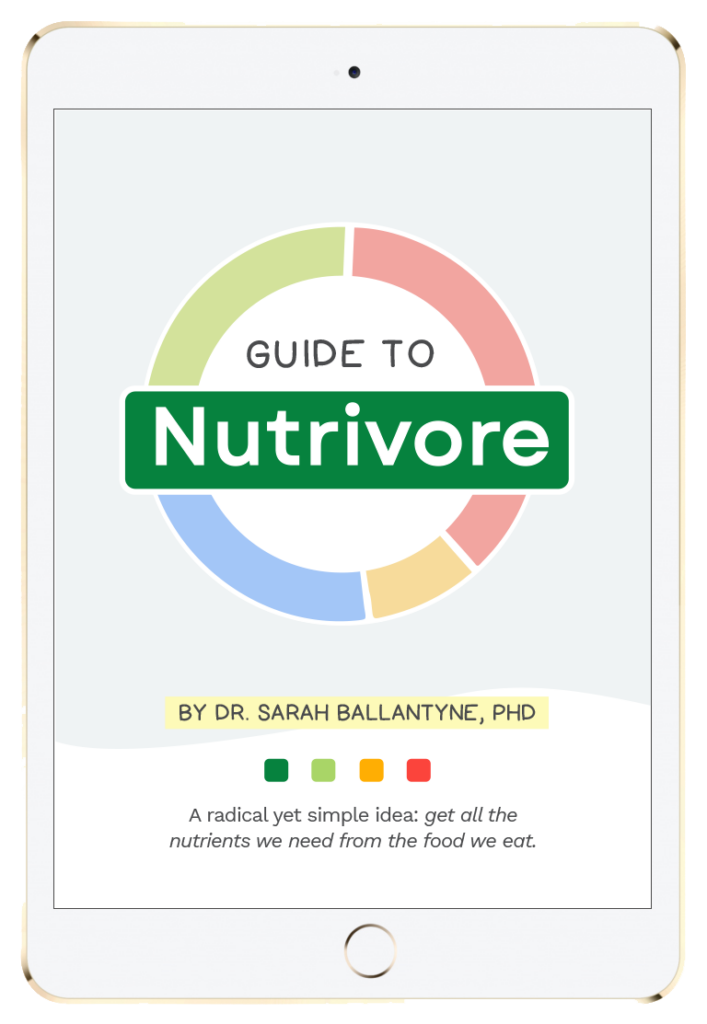 Guide to Nutrivore
The Guide to Nutrivore e-book explains why and how to eat a Nutrivore diet, introduces the Nutrivore Score, gives a comprehensive tour of the full range of essential and important nutrients!
Plus, you'll find the Top 100 Nutrivore Score Foods, analysis of food groups, practical tips to increase the nutrient density of your diet, and look-up tables for the Nutrivore Score of over 700 foods.
Buy now for instant digital access.
Valine in Health and Disease
Due to its important role in muscle protein synthesis and tissue repair, valine has been studied for its effects on muscle growth, body composition, and athletic performance. But, it may also have benefits for the nervous system, blood lipid levels, and immune function!
Valine and Exercise Recovery
In general, the science shows that valine on its own doesn't enhance muscle growth or athletic performance, although it can increase glycogen synthesis within muscles (albeit to a lesser degree than leucine). However, when consumed with the other BCAAs (leucine and isoleucine), there's evidence valine can reduce exercise-induced muscle damage and improve the capacity for muscle tissue repair. In fact, when it comes to endurance exercise, BCAA supplementation including valine can lower the body's levels of an enzyme called creatine kinase, which is an indicator of damaged muscle, as well as increase the metabolism of ammonia. The inhibition of muscle breakdown translates to a number of benefits following exercise, including faster recovery time and reduced pain and soreness.
All that being said, valine has been less frequently studied than the other BCAAs, especially in terms of its independent effects (versus its combined effects with leucine and isoleucine). More research here will be helpful for understanding any specific role valine plays in regulating muscle mass and enhancing exercise recovery!
Valine and Muscle Atrophy
Along these same lines, valine and the other BCAAs may help preserve muscle during some medical conditions, such as muscle atrophy from cancer. Studies on this topic have shown that BCAA supplementation can suppress the loss of body weight, increase protein synthesis, and reduce protein degradation occurring from cachexia.
Valine and Liver Health
Some evidence also suggests that valine along with the other BCAAs may help protect against some complications in patients with liver disease. More specifically, BCAA supplementation has been shown to have a beneficial effect on hepatic encephalopathy—a disorder where poor liver function causes toxins to build up in the blood, ultimately affecting brain function. A Cochrane Review of 16 randomized trials concluded that BCAA supplementation had a significant beneficial effect on this condition.
Valine and Blood Lipids
Preliminary animal evidence suggests that valine (as well as leucine) could help reduce elevated blood lipid levels induced by a cholesterol-rich diet. Specifically, these two amino acids were shown to directly impact lipid metabolism parameters and lower triglyceride levels, with valine acting the most rapidly. But, much more research is needed before we can say whether this happens in humans, too!
Valine and Immunity
Although individual BCAAs haven't been studied specifically here, studies suggest that BCAAs in general could improve immune function—especially under circumstances that normally suppress it. For example, studies of triathletes show that BCAA supplementation helps prevent the reduction in plasma glutamine concentrations usually seen after intense long-duration exercise, while also increasing the body's lymphocyte response and cytokine production (which are usually suppressed after exercise). Similarly, BCAA-supplemented athletes report lower incidence of infection, suggesting these changes in post-exercise immunity really are protective. However, it's hard to say whether these effects are owed to individual BCCAs or their synergistic activity; more research is needed!
---
Didn't know valine was this cool? Maybe your friends will enjoy this too!
Health Effects of Valine Deficiency
Although valine deficiency is unusual, insufficient intakes can occur during times of stress and illness, low-protein diets, or strict vegan diets that don't include higher-protein plant foods like legumes. In these instances, valine deficiency can result in weakness, poor coordination, and potentially neurological problems.
Problems From Too Much Valine
Although valine consumption from food is unlikely to ever reach levels that could be harmful, excessive supplementation can cause unwanted side effects. These include increased ammonia levels (leading to liver and kidney stress), tongue tingling, fatigue, nausea, and lack of muscle coordination. In some cases, a rare metabolic disorder called valinemia occurs due to a deficiency of the enzyme valine transaminase, which is needed for the breakdown of valine. This leads to toxicity from dangerously high levels of valine in the blood and urine, with symptoms beginning shortly after birth.
For some people, even normal intakes of any of the branched-chain amino acids can be problematic. A rare genetic disorder called maple syrup urine disease (MSUD)—named for the sweet, maple-syrup-like odor it produces in the urine and sweat—occurs due to a deficiency of enzymes in the branched-chain alpha-keto acid dehydrogenase complex. Normally, the body uses these enzymes to break down the branched-chain amino acids. When a deficiency in this enzyme complex occurs, it leads to an abnormal buildup of leucine, isoleucine, and valine (as well their toxic byproducts) in the blood and urine. In people born with severe maple syrup urine disease (little to no enzyme activity), this buildup happens so quickly that symptoms begin manifesting in the first few days after birth! In infants, this includes neurological dysfunction, irritability, poor feeding, abnormal movements, spasticity, and an eventual progression to seizures and coma; if left untreated, brain damage occurs, and the condition becomes fatal within weeks or months. In some forms of this disorder, branched-chain alpha-keto acid dehydrogenase activity is slightly higher, and maple syrup urine disease may go undiagnosed until later in childhood. In any case, people born with this particular enzyme deficiency must strictly monitor their branched-chain amino acid intake for life.
How Much Valine Do We Need?
According to the World Health Organization, adults need about 26 mg of valine per kg (or 12 mg per lb) of body weight daily.
Want to Know ALL the Easy Steps to Nutrivore?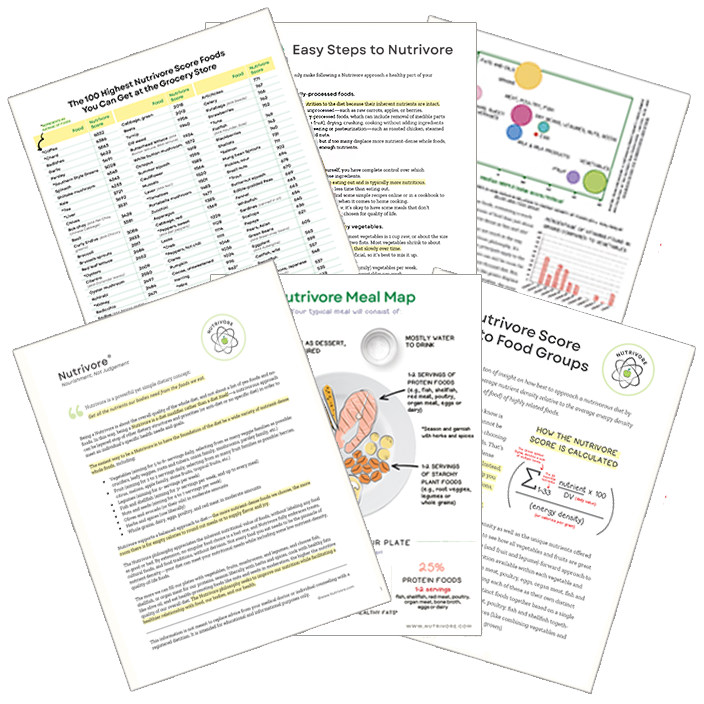 Get it Directly in Your Inbox!
The Nutrivore Newsletter is a weekly email that delivers bite-size fun facts, practical tips, recipes and resources. Sign up now and get 5 free guides directly to your inbox:
Easy Steps to Nutrivore 4-page guide
Nutrivore Foundational Foods 6-page guide
Nutrivore Score Guide to Food Groups 3-page guide
Nutrivore Meal Map
Top 100 Nutrivore Score Foods
Citations
Expand to see all scientific references for this article.

Bassit RA, Sawada LA, Bacurau RF, Navarro F, Costa Rosa LF. The effect of BCAA supplementation upon the immune response of triathletes. Med Sci Sports Exerc. 2000 Jul;32(7):1214-9. doi: 10.1097/00005768-200007000-00005.

Bassit RA, Sawada LA, Bacurau RF, Navarro F, Martins E Jr, Santos RV, Caperuto EC, Rogeri P, Costa Rosa LF. Branched-chain amino acid supplementation and the immune response of long-distance athletes. Nutrition. 2002 May;18(5):376-9. doi: 10.1016/s0899-9007(02)00753-0.

Bird SP, Tarpenning KM, Marino FE. Liquid carbohydrate/essential amino acid ingestion during a short-term bout of resistance exercise suppresses myofibrillar protein degradation. Metabolism. 2006 May;55(5):570-7. doi: 10.1016/j.metabol.2005.11.011.

Bishop CA, Schulze MB, Klaus S, Weitkunat K. The branched-chain amino acids valine and leucine have differential effects on hepatic lipid metabolism. FASEB J. 2020 Jul;34(7):9727-9739. doi: 10.1096/fj.202000195R.

Cojocaru E, Magdalena Leon-Constantin M, Ungureanu C, Trandafirescu MF, Maștaleru A, Mihaela Trandafir L, Dumitru Petrariu F, Viola Bădulescu O, Filip N. Hypolipemiant Actions and Possible Cardioprotective Effects of Valine and Leucine: An Experimental Study. Medicina (Kaunas). 2021 Mar 5;57(3):239. doi: 10.3390/medicina57030239.

Coombes JS, McNaughton LR. Effects of branched-chain amino acid supplementation on serum creatine kinase and lactate dehydrogenase after prolonged exercise. J Sports Med Phys Fitness. 2000 Sep;40(3):240-6.

de Campos-Ferraz PL, Andrade I, das Neves W, Hangai I, Alves CR, Lancha AH Jr. An overview of amines as nutritional supplements to counteract cancer cachexia. J Cachexia Sarcopenia Muscle. 2014 Jun;5(2):105-10. doi: 10.1007/s13539-014-0138-x.

Dudek SM, Semenkovich CF. Essential amino acids regulate fatty acid synthase expression through an uncharged transfer RNA-dependent mechanism. J Biol Chem. 1995 Dec 8;270(49):29323-9. doi: 10.1074/jbc.270.49.29323.

Eley HL, Russell ST, Tisdale MJ. Effect of branched-chain amino acids on muscle atrophy in cancer cachexia. Biochem J. 2007 Oct 1;407(1):113-20. doi: 10.1042/BJ20070651.

Elovaris RA, Bitarafan V, Agah S, Ullrich SS, Lange K, Horowitz M, Feinle-Bisset C. Comparative Effects of the Branched-Chain Amino Acids, Leucine, Isoleucine and Valine, on Gastric Emptying, Plasma Glucose, C-Peptide and Glucagon in Healthy Men. Nutrients. 2021 May 11;13(5):1613. doi: 10.3390/nu13051613.

Gluud LL, Dam G, Les I, Marchesini G, Borre M, Aagaard NK, Vilstrup H. Branched-chain amino acids for people with hepatic encephalopathy. Cochrane Database Syst Rev. 2017 May 18;5(5):CD001939. doi: 10.1002/14651858.CD001939.pub4.

Gomez-Merino D, Béquet F, Berthelot M, Riverain S, Chennaoui M, Guezennec CY. Evidence that the branched-chain amino acid L-valine prevents exercise-induced release of 5-HT in rat hippocampus. Int J Sports Med. 2001 Jul;22(5):317-22. doi: 10.1055/s-2001-15645.

Greer BK, Woodard JL, White JP, Arguello EM, Haymes EM. Branched-chain amino acid supplementation and indicators of muscle damage after endurance exercise. Int J Sport Nutr Exerc Metab. 2007 Dec;17(6):595-607. doi: 10.1123/ijsnem.17.6.595.

Jang C, Oh SF, Wada S, Rowe GC, Liu L, Chan MC, Rhee J, Hoshino A, Kim B, Ibrahim A, Baca LG, Kim E, Ghosh CC, Parikh SM, Jiang A, Chu Q, Forman DE, Lecker SH, Krishnaiah S, Rabinowitz JD, Weljie AM, Baur JA, Kasper DL, Arany Z. A branched-chain amino acid metabolite drives vascular fatty acid transport and causes insulin resistance. Nat Med. 2016 Apr;22(4):421-6. doi: 10.1038/nm.4057.

Kamoun P. Valine is a precursor of propionyl-CoA. Trends Biochem Sci. 1992 May;17(5):175-6. doi: 10.1016/0968-0004(92)90258-b.

Lee SH, Chang MY, Lee KH, Park BS, Lee YS, Chin HR, Lee YS. Importance of valine at position 152 for the substrate transport and 2beta-carbomethoxy-3beta-(4-fluorophenyl)tropane binding of dopamine transporter. Mol Pharmacol. 2000 May;57(5):883-9.

Lopez MJ, Mohiuddin SS. Biochemistry, Essential Amino Acids. [Updated 2022 Mar 18]. In: StatPearls [Internet]. Treasure Island (FL): StatPearls Publishing; 2022 Jan.

MacLean DA, Graham TE, Saltin B. Branched-chain amino acids augment ammonia metabolism while attenuating protein breakdown during exercise. Am J Physiol. 1994 Dec;267(6 Pt 1):E1010-22. doi: 10.1152/ajpendo.1994.267.6.E1010.

Negro M, Giardina S, Marzani B, Marzatico F. Branched-chain amino acid supplementation does not enhance athletic performance but affects muscle recovery and the immune system. J Sports Med Phys Fitness. 2008 Sep;48(3):347-51.

Peiretti F, Montanari R, Capelli D, Bonardo B, Colson C, Amri EZ, Grimaldi M, Balaguer P, Ito K, Roeder RG, Pochetti G, Brunel JM. A Novel N-Substituted Valine Derivative with Unique Peroxisome Proliferator-Activated Receptor γ Binding Properties and Biological Activities. J Med Chem. 2020 Nov 12;63(21):13124-13139. doi: 10.1021/acs.jmedchem.0c01555.

Taylor WM, Halperin ML. Effect of valine on the control of fatty acid synthesis in white adipose tissue of the rat. Can J Biochem. 1975 Oct;53(10):1054-60. doi: 10.1139/o75-145.

Vroon DH, Israili Z. Aminotransferases. In: Walker HK, Hall WD, Hurst JW, editors. Clinical Methods: The History, Physical, and Laboratory Examinations. 3rd edition. Boston: Butterworths; 1990. Chapter 99.

Wanders RJ, Duran M, Loupatty FJ. Enzymology of the branched-chain amino acid oxidation disorders: the valine pathway. J Inherit Metab Dis. 2012 Jan;35(1):5-12. doi: 10.1007/s10545-010-9236-x.

Wiśnik P, Chmura J, Ziemba AW, Mikulski T, Nazar K. The effect of branched chain amino acids on psychomotor performance during treadmill exercise of changing intensity simulating a soccer game. Appl Physiol Nutr Metab. 2011 Dec;36(6):856-62. doi: 10.1139/h11-110.

Yoshiji H, Noguchi R, Ikenaka Y, Kaji K, Aihara Y, Douhara A, Yamao J, Toyohara M, Mitoro A, Sawai M, Yoshida M, Morioka C, Fujimoto M, Uemura M, Fukui H. Combination of branched-chain amino acid and angiotensin-converting enzyme inhibitor improves liver fibrosis progression in patients with cirrhosis. Mol Med Rep. 2012 Feb;5(2):539-44. doi: 10.3892/mmr.2011.676.