Key Takeaways (expand)

Leucine is one of the nine essential amino acids that we must consume from our diets, and one of the 20 proteinogenic amino acids (used to create proteins).
Leucine possesses a unique molecular structure with a branched side-chain, making it one of only three branched-chain amino acids (or BCAAs) and giving it a major role in muscle growth and maintenance.
Leucine is regarded as the most important BCAA, due to being the greatest activator of protein synthesis.
Through its ability to both increase muscle synthesis and decrease its breakdown, leucine can be beneficial for protecting against sarcopenia (age-related loss of muscle mass).
Leucine stimulates insulin secretion, giving it a role in modulating blood glucose levels.
Leucine is one of only two exclusively ketogenic amino acids—meaning it gets metabolized into ketone bodies rather than glucose.
Animal studies and in vitro experiments show that leucine could help improve insulin sensitivity and decrease fat mass, although human trials have been less consistent.
Due to its effects on insulin, high-dose leucine supplements can cause issues with low blood sugar.
Like other BCCAs, leucine may play a beneficial role in immune function.
The best sources of leucine are high-protein foods such as meat, dairy, legumes (especially soybeans, chickpeas, and lentils), almonds, peanuts, and hempseed.
Leucine (symbol Leu) is one of the nine essential amino acids that we must consume from our diets, and was one of the very first amino acids to be discovered! It was first found in cheese 1819, and then isolated from skeletal muscle and wool in 1820. However, it wasn't identified as essential for growth until more than a century later. The name "leucine" comes from the Greek word "leukos," which means "white"—referring to the white color of the precipitate it forms.
Along with serving as a building block for protein, leucine is one of only two exclusively ketogenic amino acids (meaning it eventually gets metabolized into ketone bodies), and one of only three branched-chain amino acids (referring to the "branched" structure of their molecular side chains). It plays important roles in skin healing, bone health, muscle mass, blood sugar regulation, and metabolic function.
now available for pre-order!
Ditch diet culture and get the most nutrients from your food with the no-guilt, personalized, and exciting new science that will change how you think about food and nourishment, from New York Times bestselling author Dr. Sarah Ballantyne.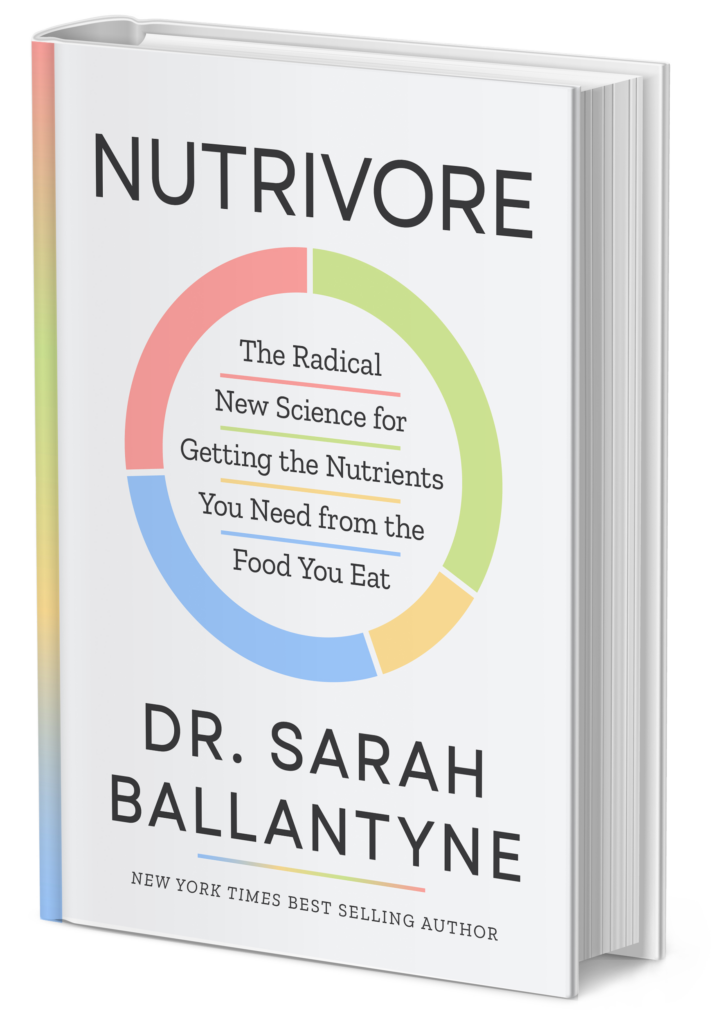 The best sources of leucine include protein-rich foods such as meat, dairy, legumes (especially soybeans, chickpeas, and lentils), almonds, peanuts, and hempseed.
The Biological Roles of Leucine
Broadly, amino acids are molecules with the molecular formula of R-CH(NH2)-COOH-NH2, where -NH2 is the basic amino group, COOH is an acidic carboxyl group, and R represents a molecular unit called a side chain. That side chain is unique for each amino acid, and its chemical properties create different classes of amino acids: nonpolar and neutral, polar and neutral, polar and acidic, and polar and basic.
Although hundreds of amino acids exist, only 20 of them are used for what amino acids are arguably most known for: forming the building blocks of proteins. Proteins are not only an essential macronutrient in the human diet; they're molecules that perform most of the various functions of life. In addition to being major structural components of cells and tissues, proteins have incredibly diverse roles that range from driving chemical reactions (e.g., enzymes) to signaling (e.g., some types of hormones) to transporting and storing nutrients. Proteins are synthesized within cells through a two-phase process of transcription and translation, during which amino acids get linked together to form long chains (spanning anywhere from 20 to over 2,000 amino acids in length!).
So, while all proteins are made of amino acids, not all amino acids are used for making proteins! We use the term proteinogenic amino acids to refer specifically to the amino acids that get encoded into our DNA and incorporated into proteins. Meanwhile, non-proteinogenic amino acids do neither of these things (although they still have some very important biological roles!).
Amino acids can be further classified based on whether we can create them in our bodies, or need them from our diet. Essential amino acids are amino acids that can only be obtained from foods; these include histidine, isoleucine, leucine, lysine, methionine, phenylalanine, threonine, tryptophan, and valine. Non-essential amino acids are amino acids our bodies can synthesize metabolically from other molecules; these include alanine, arginine, asparagine, aspartic acid, cysteine, glutamic acid, glutamine, glycine, proline, serine, and tyrosine. And, some amino acids are conditionally essential, meaning our bodies can normally make them, but some circumstances (like illness or stress) can limit their synthesis and create a dietary requirement. These include arginine, cysteine, glutamine, tyrosine, glycine, ornithine, proline, and serine.
As an essential amino acid, we need dietary sources of leucine to meet our body's needs. And, because it's proteinogenic, leucine gets incorporated into proteins during the translation process.
Along with valine and isoleucine, leucine is a branched-chain amino acid, or BCAA. This term refers to the branched structure of these amino acids' side chains—something other amino acids don't possess. BCAAs play a particularly important role in muscle growth and synthesis, as well as the regulation of muscle mass. In fact, muscle tissue concentrations of BCAAs are much higher than any of the other amino acids!
Leucine is regarded as the most important branched-chain amino acid, due to being the greatest activator of protein synthesis. In fact, leucine is able to activate the mammalian target of rapamycin complex 1 (mTORC1) pathway—an important nutrient and energy sensor that regulates protein synthesis. Cells in the body are able to sense leucine levels as an indicator of nutrient availability, and subsequently activate mTORC1, which boosts cell growth and proliferation. Among the amino acids, mTOR activation is unique to leucine!
Additionally, leucine has a synergistic role with insulin when it comes to protein synthesis—particularly in regulating the insulin/phosphatidylinositol-3 kinase (PI3-K) signal cascade. While insulin activates this signal pathway, leucine works at the level of peptide initiation to enhance and amplify the signal for protein synthesis.
Leucine also has a potent stimulatory effect on insulin secretion, giving it a role in modulating blood glucose. It exerts its insulin-stimulating effects through several different avenues: one, by serving as a fuel source for ATP production (which has roles in regulating insulin); two, by acting on glutamate dehydrogenase (an enzyme that brings amino acids into the Krebs cycle); three, by triggering calcium changes in pancreatic beta-cells that regulate the expression of certain genes involved in insulin secretion; and four, by activating mTOR, which itself impacts insulin release.
Leucine is also one of only two exclusively ketogenic amino acids! Unlike glucogenic amino acids, which yield glucose as their metabolic end product, leucine gets metabolized into soluble compound called ketone bodies (specifically, a ketone called acetoacetate). This happens through the process of ketogenesis, where fatty acids and ketogenic amino acids get converted into ketones (either directly, or after first producing the intermediary compound acetyl-CoA). Ketones, in turn, serve as an alternative energy source to glucose.
Want to Know ALL the Easy Steps to Nutrivore?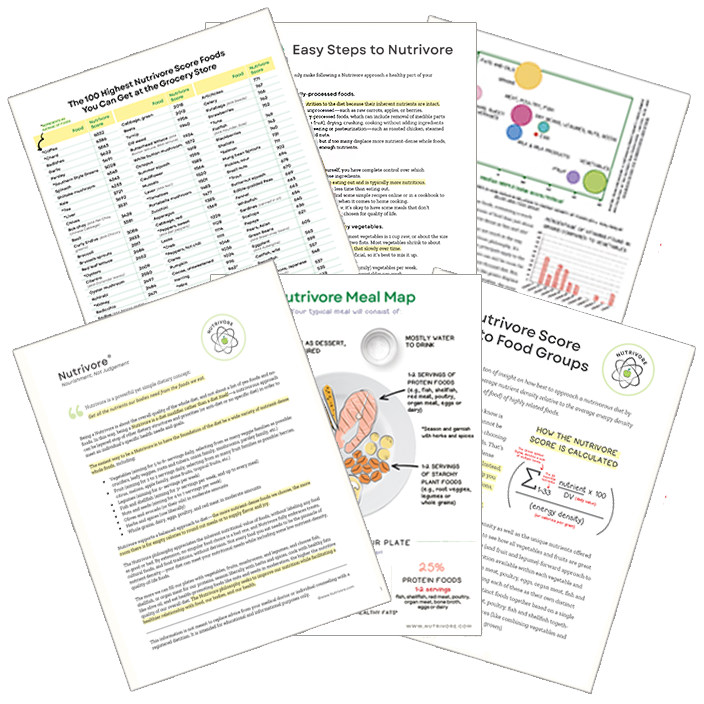 Get it Directly in Your Inbox!
The Nutrivore Newsletter is a weekly email that delivers bite-size fun facts, practical tips, recipes and resources. Sign up now and get 5 free guides directly to your inbox:
Easy Steps to Nutrivore 4-page guide
Nutrivore Foundational Foods 6-page guide
Nutrivore Score Guide to Food Groups 3-page guide
Nutrivore Meal Map
Top 100 Nutrivore Score Foods
Leucine in Health and Disease
Given its powerful ability to activate protein synthesis, a great deal of research has focused on how leucine affects muscle building, lean mass, and athletic performance. However, leucine has also been studied for other potential health benefits as well!
Leucine and Muscle Growth
In general, human trials show that leucine supplements can stimulate muscle protein synthesis in the context of an overall low protein intake (for example, after exercising, a beverage containing 6 g of whey protein and an additional 5 g of leucine can stimulate just as much muscle synthesis as 25 g of whey). Importantly, the levels of leucine needed to stimulate muscle growth is dependent on age: in young adults, 1 g of leucine following resistance exercise is enough to stimulate protein synthesis, whereas at least 2 g may be needed to produce the same effects in older adults. And, the evidence is lacking that leucine can actually increase muscle strength or other athletic metrics.
Leucine and Sarcopenia
Leucine also appears helpful in protecting against sarcopenia (age-related loss of muscle mass) and muscle atrophy resulting from immobilization or glucocorticoid treatment. These benefits are due not only to leucine's role in muscle protein synthesis (via mTORC1), but also its inhibitory effects on muscle protein breakdown, as well as on breakdown-associated mRNA expression and cellular signaling. In other words, by both increasing the synthesis of protein and decreasing its catabolism, leucine is extremely beneficial for maintaining skeletal muscle mass!
Leucine, Insulin Sensitivity, and Obesity
Some research has also tested the effects of leucine supplementation on blood sugar regulation, insulin sensitivity, obesity, and related metabolic diseases. Animal models and in vitro experiments (typically using adipose tissue samples) suggest leucine can improve insulin sensitivity, especially in the context of obesity (for example, in mice with high-fat diet induced obesity, doubling their normal leucine intake led to improvements in their glucose tolerance, cholesterol metabolism, and insulin signaling, while reversing metabolite abnormalities, adipose tissue inflammation, and fatty liver). Some rodent studies have also found that supplementing a high-fat diet with leucine improves body composition by decreasing fat mass. However, human trials have been less consistent, with some showing little effect on obesity, insulin sensitivity, and body composition during weight loss. More research here is needed, especially in understanding which populations may benefit most from additional leucine!
Leucine and Immunity
Although individual BCAAs haven't been studied specifically here, studies suggest that BCAAs in general could improve immune function—especially under circumstances that normally suppress it. For example, studies of triathletes show that BCAA supplementation helps prevent the reduction in plasma glutamine concentrations usually seen after intense long-duration exercise, while also increasing the body's lymphocyte response and cytokine production (which are usually suppressed after exercise). Similarly, BCAA-supplemented athletes report lower incidence of infection, suggesting these changes in post-exercise immunity really are protective. However, it's hard to say whether these effects are owed to individual BCCAs or their synergistic activity; more research is needed!
---
Leucine and Maple Syrup Urine Disease
For some people, even normal intakes of any of the branched-chain amino acids can be problematic. A rare genetic disorder called maple syrup urine disease (MSUD)—named for the sweet, maple-syrup-like odor it produces in the urine and sweat—occurs due to a deficiency of enzymes in the branched-chain alpha-keto acid dehydrogenase complex. Normally, the body uses these enzymes to break down the branched-chain amino acids. When a deficiency in this enzyme complex occurs, it leads to an abnormal buildup of leucine, isoleucine, and valine (as well their toxic byproducts) in the blood and urine. In people born with severe maple syrup urine disease (little to no enzyme activity), this buildup happens so quickly that symptoms begin manifesting in the first few days after birth! In infants, this includes neurological dysfunction, irritability, poor feeding, abnormal movements, spasticity, and an eventual progression to seizures and coma; if left untreated, brain damage occurs, and the condition becomes fatal within weeks or months. In some forms of this disorder, branched-chain alpha-keto acid dehydrogenase activity is slightly higher, and maple syrup urine disease may go undiagnosed until later in childhood. In any case, people born with this particular enzyme deficiency must strictly monitor their branched-chain amino acid intake for life.
Didn't know leucine was this fabulous? Maybe your friends will enjoy this too!
Health Effects of Leucine Deficiency
Chronically low intake of leucine can lead to reduced appetite, weight loss, hair loss, and skin rashes. In some populations, such as elderly women, low leucine levels have been linked to depression symptoms.
Problems From Too Much Leucine
Due to its effects on insulin, very high intakes of leucine (in the form of dietary supplements, rather than from food) can cause issues with low blood sugar. In some cases, excessive leucine can also interfere with tryptophan metabolism and induce pellagra (a condition of niacin and/or tryptophan deficiency). When this happens, symptoms such as skin lesions, hair loss, and gastrointestinal problems can manifest.
Everything You Need to Jump into Nutrivore TODAY!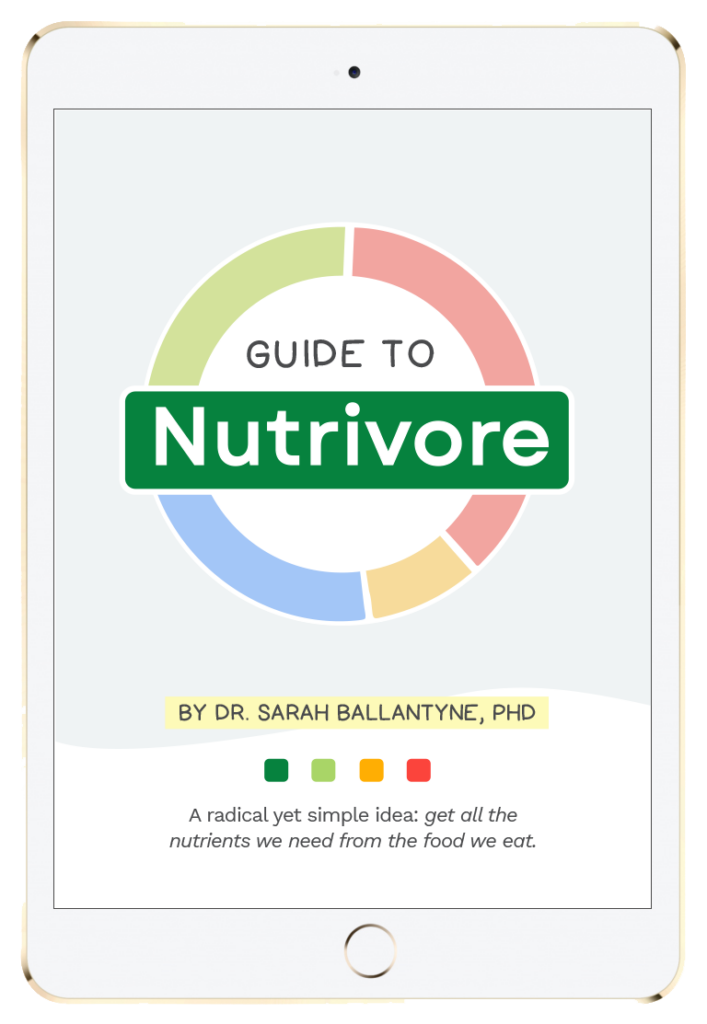 Guide to Nutrivore
The Guide to Nutrivore e-book explains why and how to eat a Nutrivore diet, introduces the Nutrivore Score, gives a comprehensive tour of the full range of essential and important nutrients!
Plus, you'll find the Top 100 Nutrivore Score Foods, analysis of food groups, practical tips to increase the nutrient density of your diet, and look-up tables for the Nutrivore Score of over 700 foods.
Buy now for instant digital access.
How Much Leucine Do We Need?
The World Health Organization recommends that healthy adults should consume 39 mg if leucine per kg (or 18 mg per lb) of body weight daily. However, some studies suggest these minimums should be higher for older adults, given the importance of leucine in muscle protein synthesis (which tends to decline with age). For the elderly population, studies suggest leucine intakes of 80 to 101 mg per kg body weight daily may be necessary for optimal health.
Citations
Expand to see all scientific references for this article.

Ananieva EA, Powell JD, Hutson SM. Leucine Metabolism in T Cell Activation: mTOR Signaling and Beyond. Adv Nutr. 2016 Jul 15;7(4):798S-805S. doi: 10.3945/an.115.011221.

Badawy AA, Lake SL, Dougherty DM. Mechanisms of the pellagragenic effect of leucine: stimulation of hepatic tryptophan oxidation by administration of branched-chain amino acids to healthy human volunteers and the role of plasma free tryptophan and total kynurenines. Int J Tryptophan Res. 2014 Dec 4;7:23-32. doi: 10.4137/IJTR.S18231.

Balage M, Dardevet D. Long-term effects of leucine supplementation on body composition. Curr Opin Clin Nutr Metab Care. 2010 May;13(3):265-70. doi: 10.1097/MCO.0b013e328336f6b8.

Bassit RA, Sawada LA, Bacurau RF, Navarro F, Costa Rosa LF. The effect of BCAA supplementation upon the immune response of triathletes. Med Sci Sports Exerc. 2000 Jul;32(7):1214-9. doi: 10.1097/00005768-200007000-00005.

Bassit RA, Sawada LA, Bacurau RF, Navarro F, Martins E Jr, Santos RV, Caperuto EC, Rogeri P, Costa Rosa LF. Branched-chain amino acid supplementation and the immune response of long-distance athletes. Nutrition. 2002 May;18(5):376-9. doi: 10.1016/s0899-9007(02)00753-0.

Binder E, Bermúdez-Silva FJ, André C, Elie M, Romero-Zerbo SY, Leste-Lasserre T, Belluomo I, Duchampt A, Clark S, Aubert A, Mezzullo M, Fanelli F, Pagotto U, Layé S, Mithieux G, Cota D. Leucine supplementation protects from insulin resistance by regulating adiposity levels. PLoS One. 2013 Sep 25;8(9):e74705. doi: 10.1371/journal.pone.0074705.

Cheon W. Effect of leucine uptake on hepatic and skeletal muscle gene expression in rats: a microarray analysis. J Exerc Nutrition Biochem. 2015 Jun;19(2):139-46. doi: 10.5717/jenb.2015.15062512.

Churchward-Venne TA, Breen L, Di Donato DM, Hector AJ, Mitchell CJ, Moore DR, Stellingwerff T, Breuille D, Offord EA, Baker SK, Phillips SM. Leucine supplementation of a low-protein mixed macronutrient beverage enhances myofibrillar protein synthesis in young men: a double-blind, randomized trial. Am J Clin Nutr. 2014 Feb;99(2):276-86. doi: 10.3945/ajcn.113.068775.

Churchward-Venne TA, Burd NA, Mitchell CJ, West DW, Philp A, Marcotte GR, Baker SK, Baar K, Phillips SM. Supplementation of a suboptimal protein dose with leucine or essential amino acids: effects on myofibrillar protein synthesis at rest and following resistance exercise in men. J Physiol. 2012 Jun 1;590(11):2751-65. doi: 10.1113/jphysiol.2012.228833.

Dickinson JM, Gundermann DM, Walker DK, Reidy PT, Borack MS, Drummond MJ, Arora M, Volpi E, Rasmussen BB. Leucine-enriched amino acid ingestion after resistance exercise prolongs myofibrillar protein synthesis and amino acid transporter expression in older men. J Nutr. 2014 Nov;144(11):1694-702. doi: 10.3945/jn.114.198671.

Dreyer HC, Drummond MJ, Pennings B, Fujita S, Glynn EL, Chinkes DL, Dhanani S, Volpi E, Rasmussen BB. Leucine-enriched essential amino acid and carbohydrate ingestion following resistance exercise enhances mTOR signaling and protein synthesis in human muscle. Am J Physiol Endocrinol Metab. 2008 Feb;294(2):E392-400. doi: 10.1152/ajpendo.00582.2007.

Garlick PJ. The role of leucine in the regulation of protein metabolism. J Nutr. 2005 Jun;135(6 Suppl):1553S-6S. doi: 10.1093/jn/135.6.1553S.

Layman DK. Role of leucine in protein metabolism during exercise and recovery. Can J Appl Physiol. 2002 Dec;27(6):646-63. doi: 10.1139/h02-038.

Layman DK, Walker DA. Potential importance of leucine in treatment of obesity and the metabolic syndrome. J Nutr. 2006 Jan;136(1 Suppl):319S-23S. doi: 10.1093/jn/136.1.319S.

Lopez MJ, Mohiuddin SS. Biochemistry, Essential Amino Acids. [Updated 2022 Mar 18]. In: StatPearls [Internet]. Treasure Island (FL): StatPearls Publishing; 2022 Jan.

Murphy CH, Saddler NI, Devries MC, McGlory C, Baker SK, Phillips SM. Leucine supplementation enhances integrative myofibrillar protein synthesis in free-living older men consuming lower- and higher-protein diets: a parallel-group crossover study. Am J Clin Nutr. 2016 Dec;104(6):1594-1606. doi: 10.3945/ajcn.116.136424.

Nakashima K, Ishida A, Yamazaki M, Abe H. Leucine suppresses myofibrillar proteolysis by down-regulating ubiquitin-proteasome pathway in chick skeletal muscles. Biochem Biophys Res Commun. 2005 Oct 21;336(2):660-6. doi: 10.1016/j.bbrc.2005.08.138.

Negro M, Giardina S, Marzani B, Marzatico F. Branched-chain amino acid supplementation does not enhance athletic performance but affects muscle recovery and the immune system. J Sports Med Phys Fitness. 2008 Sep;48(3):347-51.

Neis EP, Dejong CH, Rensen SS. The role of microbial amino acid metabolism in host metabolism. Nutrients. 2015 Apr 16;7(4):2930-46. doi: 10.3390/nu7042930.

Ooi DSQ, Ling JQR, Sadananthan SA, Velan SS, Ong FY, Khoo CM, Tai ES, Henry CJ, Leow MKS, Khoo EYH, Tan CS, Lee YS, Chong MFF. Branched-Chain Amino Acid Supplementation Does Not Preserve Lean Mass or Affect Metabolic Profile in Adults with Overweight or Obesity in a Randomized Controlled Weight Loss Intervention. J Nutr. 2021 Apr 8;151(4):911-920. doi: 10.1093/jn/nxaa414.

Pedroso JA, Zampieri TT, Donato J Jr. Reviewing the Effects of L-Leucine Supplementation in the Regulation of Food Intake, Energy Balance, and Glucose Homeostasis. Nutrients. 2015 May 22;7(5):3914-37. doi: 10.3390/nu7053914.

Shimomura Y, Murakami T, Nakai N, Nagasaki M, Harris RA. Exercise promotes BCAA catabolism: effects of BCAA supplementation on skeletal muscle during exercise. J Nutr. 2004 Jun;134(6 Suppl):1583S-1587S. doi: 10.1093/jn/134.6.1583S.

Solís-Ortiz S, Arriaga-Avila V, Trejo-Bahena A, Guevara-Guzmán R. Deficiency in the Essential Amino Acids l-Isoleucine, l-Leucine and l-Histidine and Clinical Measures as Predictors of Moderate Depression in Elderly Women: A Discriminant Analysis Study. Nutrients. 2021 Oct 29;13(11):3875. doi: 10.3390/nu13113875.

Szwiega S, Rafii M, Pencharz P, Ball R, Elango R, Courtney-Martin G. The Leucine Requirement for Elderly Men Is More Than Double the Current Recommendations (P01-015-19). Curr Dev Nutr. 2019 Jun 13;3(Suppl 1):nzz028.P01-015-19. doi: 10.1093/cdn/nzz028.P01-015-19.

Trabal J, Forga M, Leyes P, Torres F, Rubio J, Prieto E, Farran-Codina A. Effects of free leucine supplementation and resistance training on muscle strength and functional status in older adults: a randomized controlled trial. Clin Interv Aging. 2015 Apr 13;10:713-23. doi: 10.2147/CIA.S75271.

Yang J, Dolinger M, Ritaccio G, Mazurkiewicz J, Conti D, Zhu X, Huang Y. Leucine stimulates insulin secretion via down-regulation of surface expression of adrenergic α2A receptor through the mTOR (mammalian target of rapamycin) pathway: implication in new-onset diabetes in renal transplantation. J Biol Chem. 2012 Jul 13;287(29):24795-806. doi: 10.1074/jbc.M112.344259.

Yoon MS. mTOR as a Key Regulator in Maintaining Skeletal Muscle Mass. Front Physiol. 2017 Oct 17;8:788. doi: 10.3389/fphys.2017.00788.

Zhang Y, Guo K, LeBlanc RE, Loh D, Schwartz GJ, Yu YH. Increasing dietary leucine intake reduces diet-induced obesity and improves glucose and cholesterol metabolism in mice via multimechanisms. Diabetes. 2007 Jun;56(6):1647-54. doi: 10.2337/db07-0123.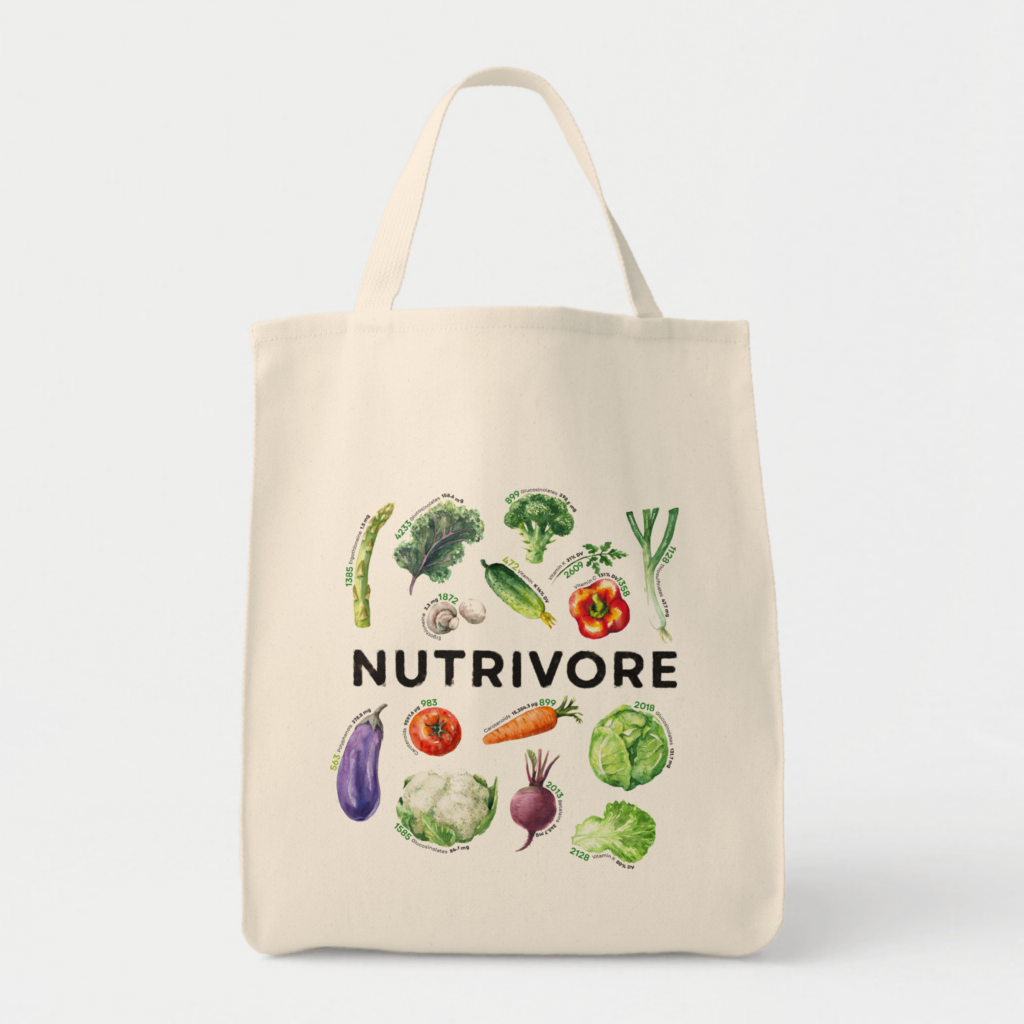 Merch and Household Goods
Check out our collection of practical and nerdtastic T-shirts, totes, and more!