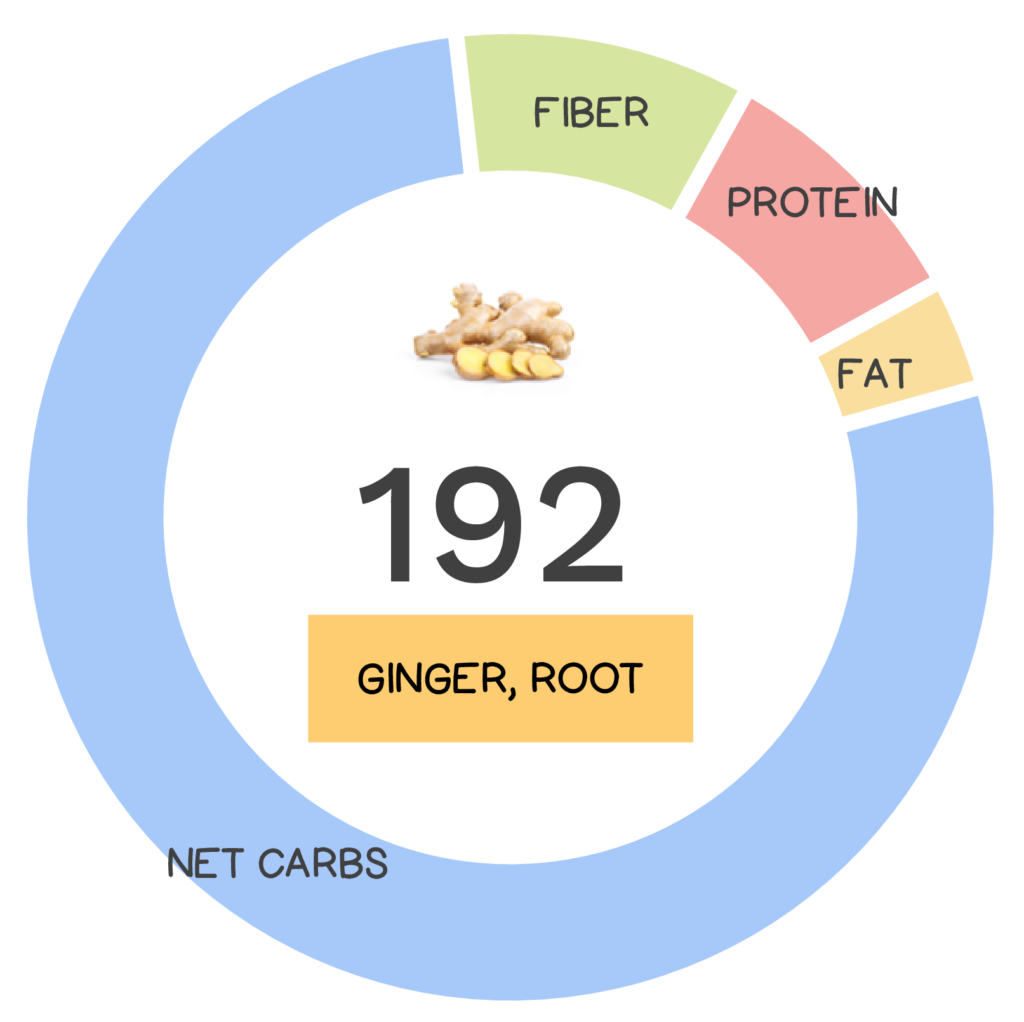 The word ginger can conjure up all sorts of images from famous red-heads (Ron Weasley!) to gingerbread men or houses, ginger snap cookies, pickled ginger served with sushi, and beverages such as ginger ale or ginger beer. But, in actuality, the "root" of all these foods is the culinary spice, ginger, which lends all of these items its characteristic spicy, peppery, yet sweet fragrance and flavor (derived from aromatic compounds, most notably gingerols). This spice is very versatile and can be used in a diverse number of forms, including fresh, pickled, preserved, crystallized, candied, and dried (powdered or ground). When it comes to boosting our health, ginger is an absolute rockstar, most notably for its famous benefits treating nausea and other gastrointestinal problems. You could say it cures what "ales" you!
Ginger (Zingiber officinale) is one of the most commonly consumed condiments in the world and is perhaps the most famous member of the Zingiberaceae family, which contains about 1600 known species (including turmeric, cardamom, and galangal!). Botanically, ginger is a rhizome, or underground plant stem that continuously grows and sends out lateral shoots and roots. Human use of ginger traces back to 5,000 BC in Southeast Asia, where it was first domesticated by Austronesian peoples, who not only used it to flavor foods (and ate it on its own), but also used it in rituals, to bless ships, to weave baskets (using the plant's leaves), and as part of traditional systems of medicine. During their voyages, they introduced ginger to places such as the Pacific Islands, Madagascar and India. From India, it became part of the spice trade and was one of the first spices to arrive in Europe, gaining use by the ancient Greeks and Romans, where it was especially valued for its medicinal properties. Throughout history, it's been a highly sought-after commodity and has enjoyed periods of extremely high value – during the Middle Ages, a pound of ginger was worth the same price as one sheep!
Gingerbread was first baked in Europe at the end of the 11th century, not only for its delicious taste but because the spice helped preserve the bread. The first gingerbread man cookies date back to the 16th century where Queen Elizabeth I of England is credited with their invention. Its's said she impressed important guests by presenting them with these treats baked in their own likeness! And, in the 1600s, master gingerbread bakers were employed in Germany to create complicated works of art from gingerbread! Gingerbread baking was considered a legit profession (forming professional guilds and everything) and because only professionals were allowed to bake gingerbread except at Christmas and Easter, when everyone else was allowed to bake it, this treat became associated with Christmas and still is to this day!
Interestingly, today ginger does not grow wild any longer but is exclusively a cultivated crop throughout the humid tropics (where it needs considerable rain and hot temperatures to thrive). Although India is the largest producer of ginger in the world, they only contribute ~1% to total ginger exports! Whether you add this spice to sweet or savory dishes, or top off your coffee or tea with it, all of the health benefits associated with this spice suggest you shouldn't use it "gingerly"! (Hyuck)
Nutrivore Score for Ginger Root – 192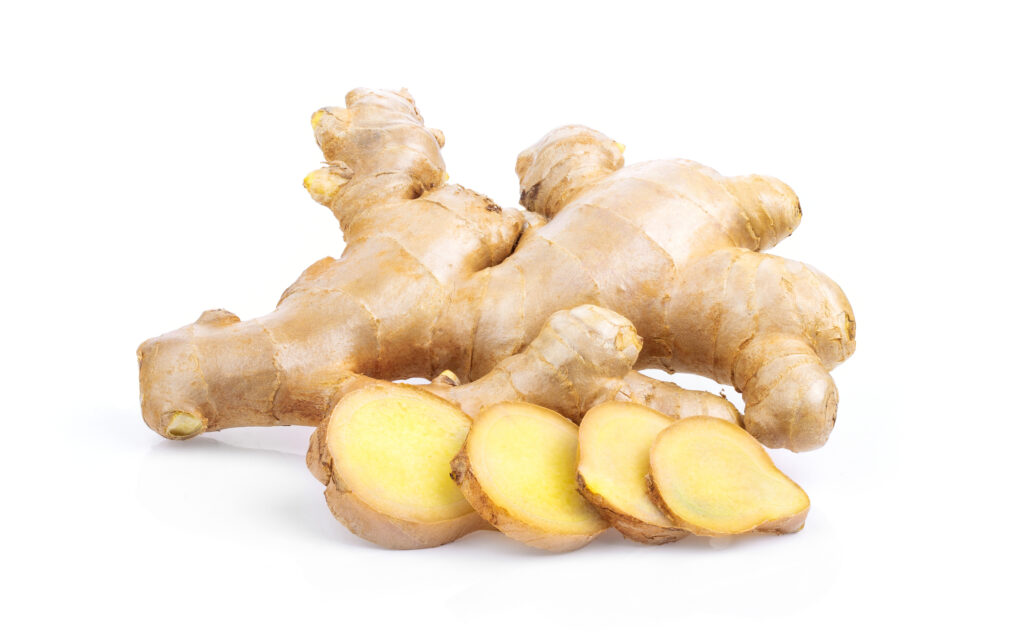 Ginger root has a Nutrivore Score of 192, making it a medium nutrient-dense food! Plus, it is a low-carb and low-fat food; ginger root has 3.8 grams of net carbs and 0.2 grams of fat per serving!
Want to Know the Top 100 Nutrivore Score Foods?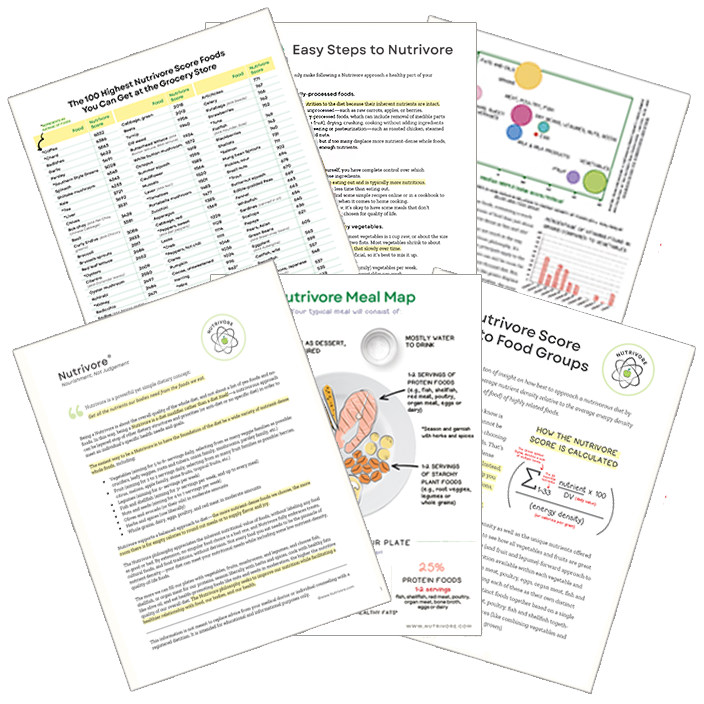 Get it Directly in Your Inbox!
The Nutrivore Newsletter is a weekly email that delivers bite-size fun facts, practical tips, recipes and resources. Sign up now and get 5 free guides directly to your inbox:
Easy Steps to Nutrivore 4-page guide
Nutrivore Foundational Foods 6-page guide
Nutrivore Score Guide to Food Groups 3-page guide
Nutrivore Meal Map
Top 100 Nutrivore Score Foods
Ginger Root Nutrition Facts
One serving of ginger root is standardized to 1/4 cup, slices (1 inch diameter) or about 24 grams (0.8 ounces). To put this into perspective: one serving of ginger root is roughly equivalent to 11 slices of ginger (1 inch diameter).
Ginger Root Nutrition Facts Per Serving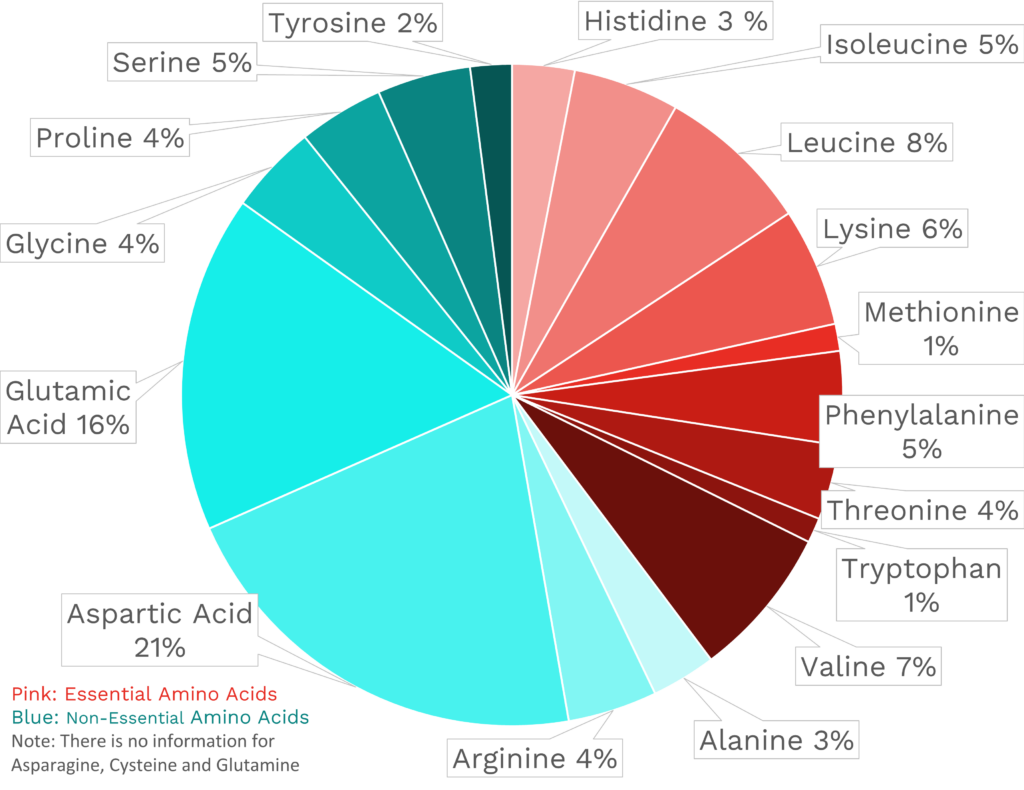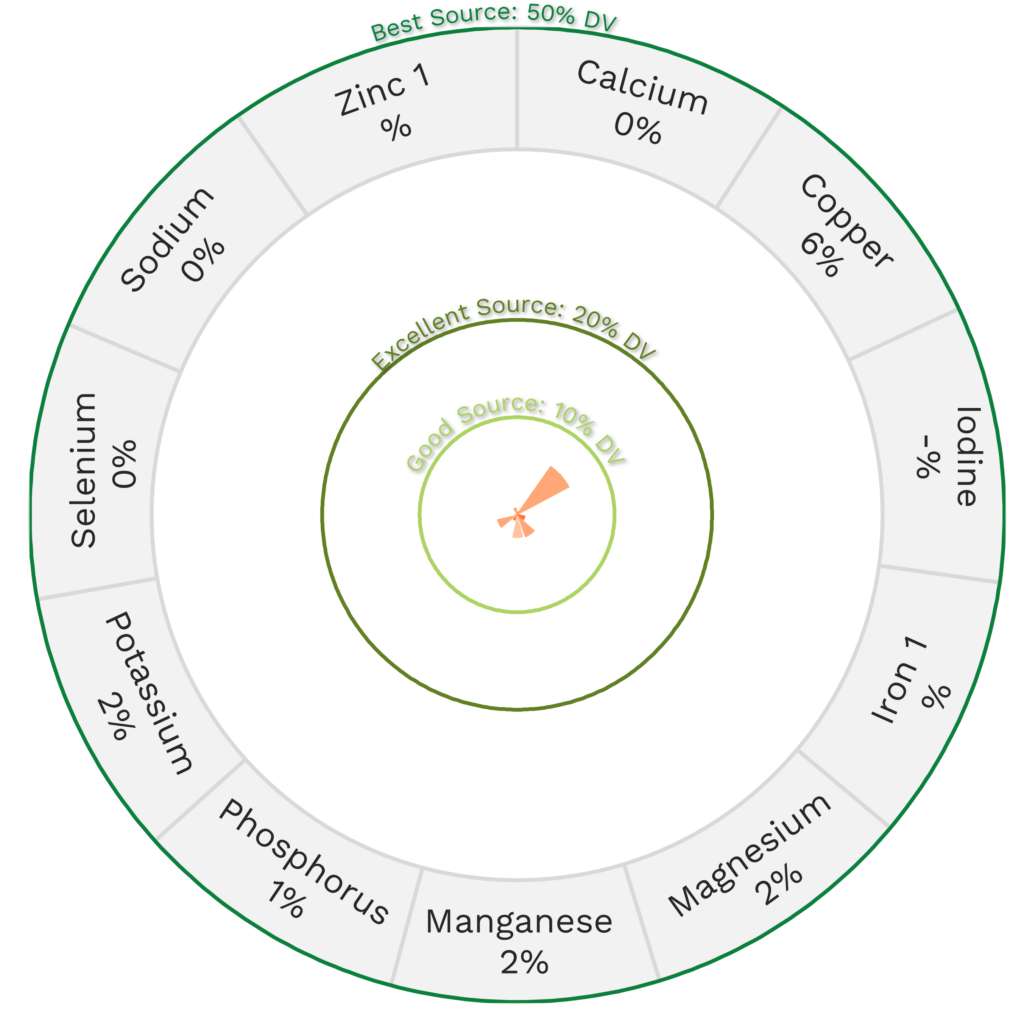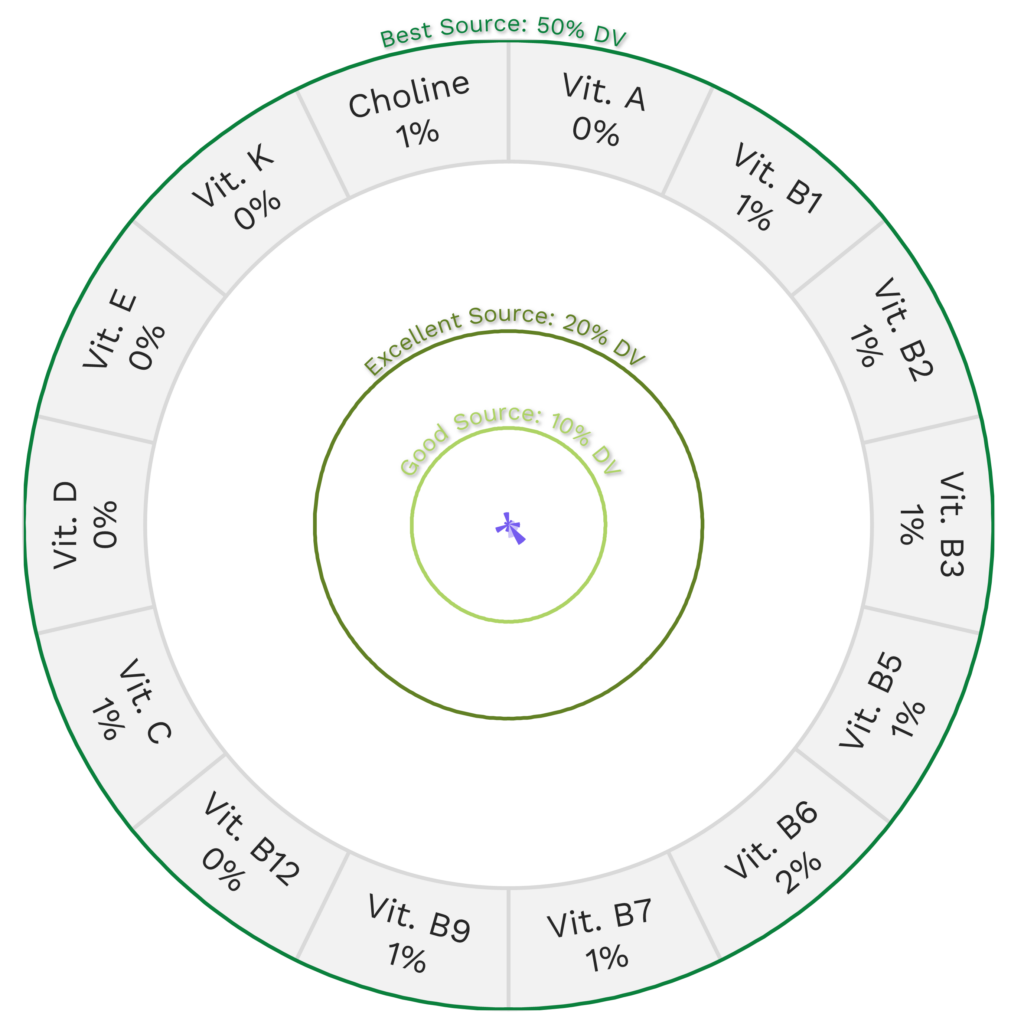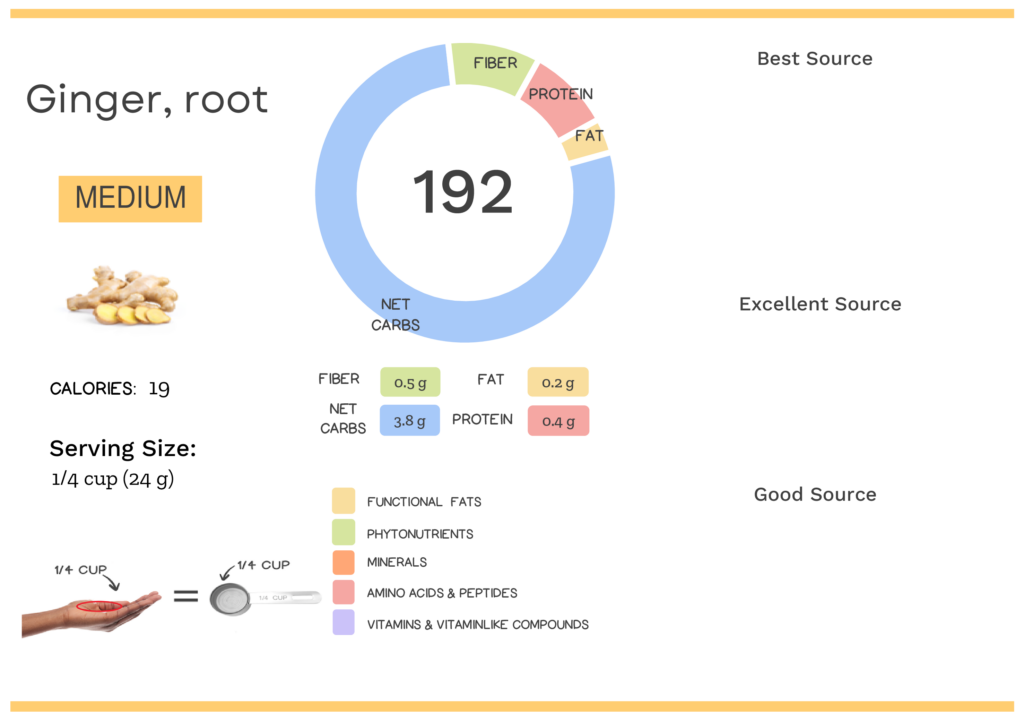 Learn What Foods Are the Best Sources of Every Nutrient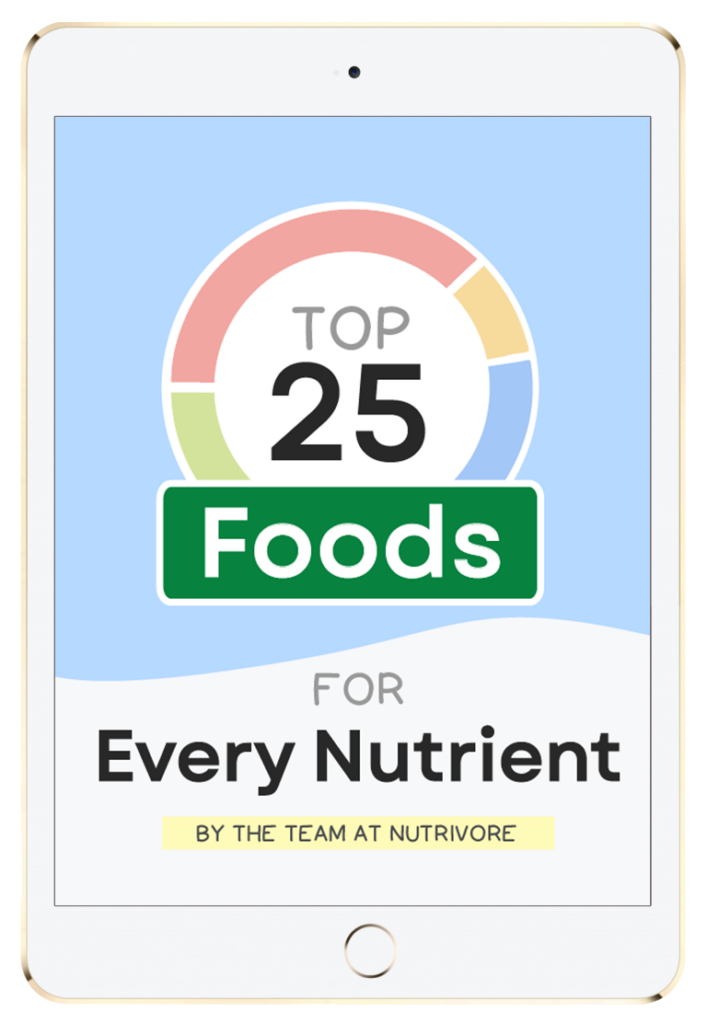 The Top 25 Foods for Every Nutrient
The Top 25 Foods for Every Nutrient e-book is a well-organized, easy-to-use guide to help you choose foods that fit your needs of 42 important nutrients while creating a balanced nutrient-dense diet.
Get two "Top 25" food lists for each nutrient, plus you'll find RDA charts for everyone, informative visuals, fun facts, serving sizes and the 43 foods that are Nutrient Super Stars!
Ginger Nutrition Varies With Processing
This spice is very versatile – both fresh and ground ginger are popular worldwide but used in differing ways. Not only do the different forms of ginger have different flavors and uses, their nutrient profiles also differ which means their Nutrivore Scores do as well.
Did learning about nutrients in ginger "spice up your life"? Maybe your friends will be impressed too!
How Much Ginger Root Should We Eat Per Day?
Not only do spices add flavor and color to foods, they also pack a phytonutrient punch that can boost our health!
The health benefits attributed to herbs and spices, and particularly their phytonutrient content and volatile oils, are incredibly vast. In general, herbs and spices have been shown to have powerful antioxidant activity, exhibit anti-cancer effects (especially due to polyphenols, terpenes, vanilloids, and organosulfur compounds), reduce inflammation (for example, basil, bay leaves, sage, thyme, licorice, and oregano have been shown to improve cytokine profiles), and reduce cardiovascular disease risk.
There is evidence from human clinical trials showing that adding spices and herbs to our diet can improve serum lipid profiles (HDL cholesterol, LCL cholesterol and triglycerides) as well as glycemic control, blood pressure, inflammation, and oxidative stress. For example, a 2022 study added a mere 6.6 grams per day per 2100 calories of herbs and spices (that's about a teaspoon of seasonings throughout the whole day) to the diets of adults with risk factors for cardiovascular disease, with a crossover design comparing to a 3.3 grams of herbs and spices phase as well as a <0.5 grams herbs and spices phase. After four weeks consuming the higher level of herbs and spices, the participants had significant improvements in gut microbiome composition including growth of bacteria associated with reduced cardiovascular disease risk. A 2021 study by the same research group showed reductions in blood pressure after a single day of higher intake of herbs and spices. And a follow-up 2022 study showed reduced markers of inflammation after four weeks of the higher spice intake diet, including reduced fasting plasma IL-6 and postprandial plasma IL-1β, IL-8, and TNF-α. All in all, this makes a compelling case for aiming for a teaspoon of dried herbs and spices (or 1 tablespoon fresh) or more per day added to our meals! Learn more about herbs and spices here.
Ginger's reputation as a stomach-soother has been verified by research; it can protect against nausea in a variety of situations, including morning sickness and nausea following surgery or associated with chemotherapy. In addition, ginger has also been found to have anti-inflammatory, anti-cancer, neuroprotective, cardioprotective, anti-obesity, anti-diabetic, lung-protective, anti-pain, and antimicrobial properties across a wide body of scientific research!
Since the health benefits attributed to spices (like ginger) are credited to the diverse array of phytonutrients and volatile oils found within different herbs and spices, it is important that we strive for variety when incorporating these foods in our diet. Not only when it comes to spices, but in general it's always best to mix up the veggies you eat day to day (aiming for a wide variety of different vegetables and fruits throughout the week).
Easily track your servings of Nutrivore Foundational Foods!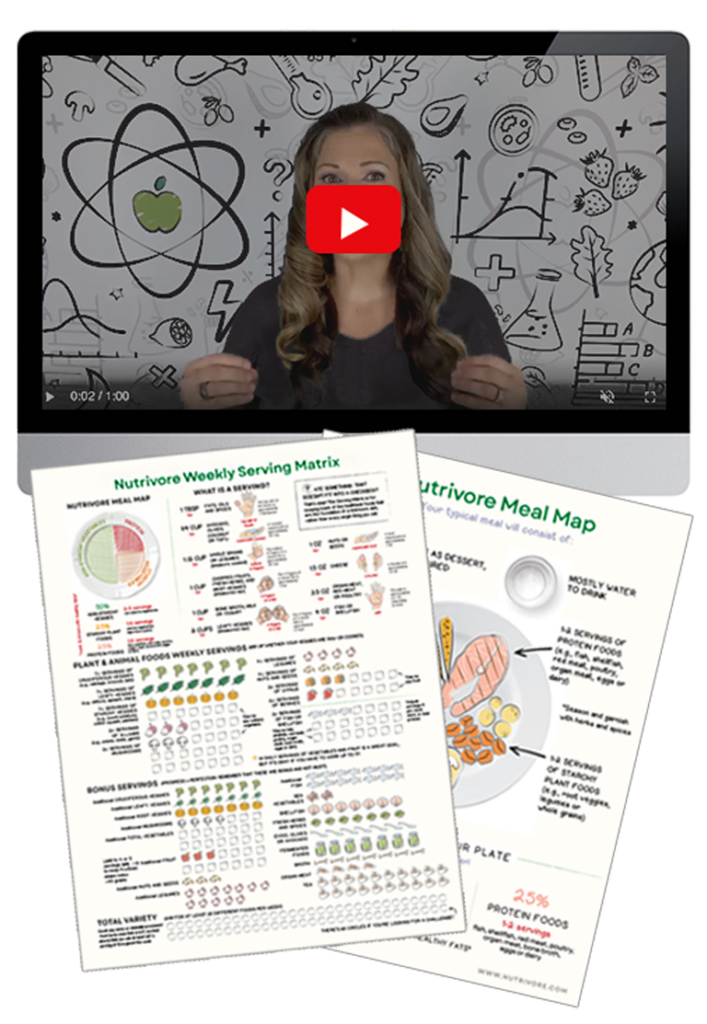 The Nutrivore Weekly Serving Matrix
The Nutrivore Weekly Serving Matrix digital resource is an easy-to-use and flexible weekly checklist designed to help you maximize nutrient-density and meet serving suggestions of Nutrivore foundational foods, all without having to weigh or measure your foods!
Includes a 1-hour video tutorial and downloadable interactive guides.
cITATIONS
Expand to see all scientific references for this article.