now available for pre-order!
Ditch diet culture and get the most nutrients from your food with the no-guilt, personalized, and exciting new science that will change how you think about food and nourishment, from New York Times bestselling author Dr. Sarah Ballantyne.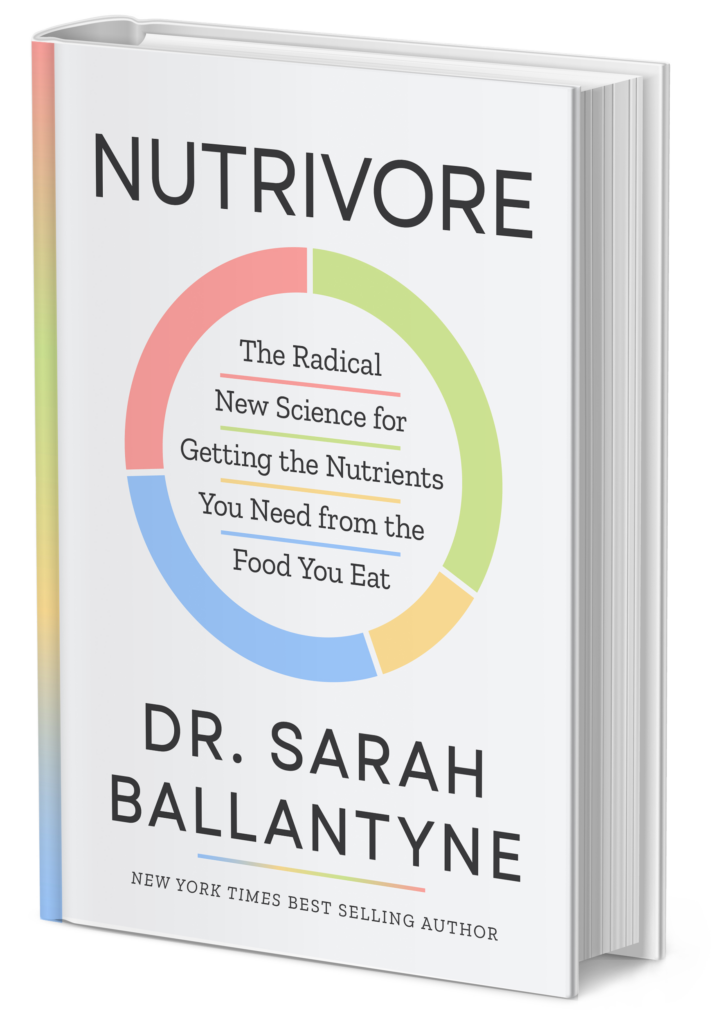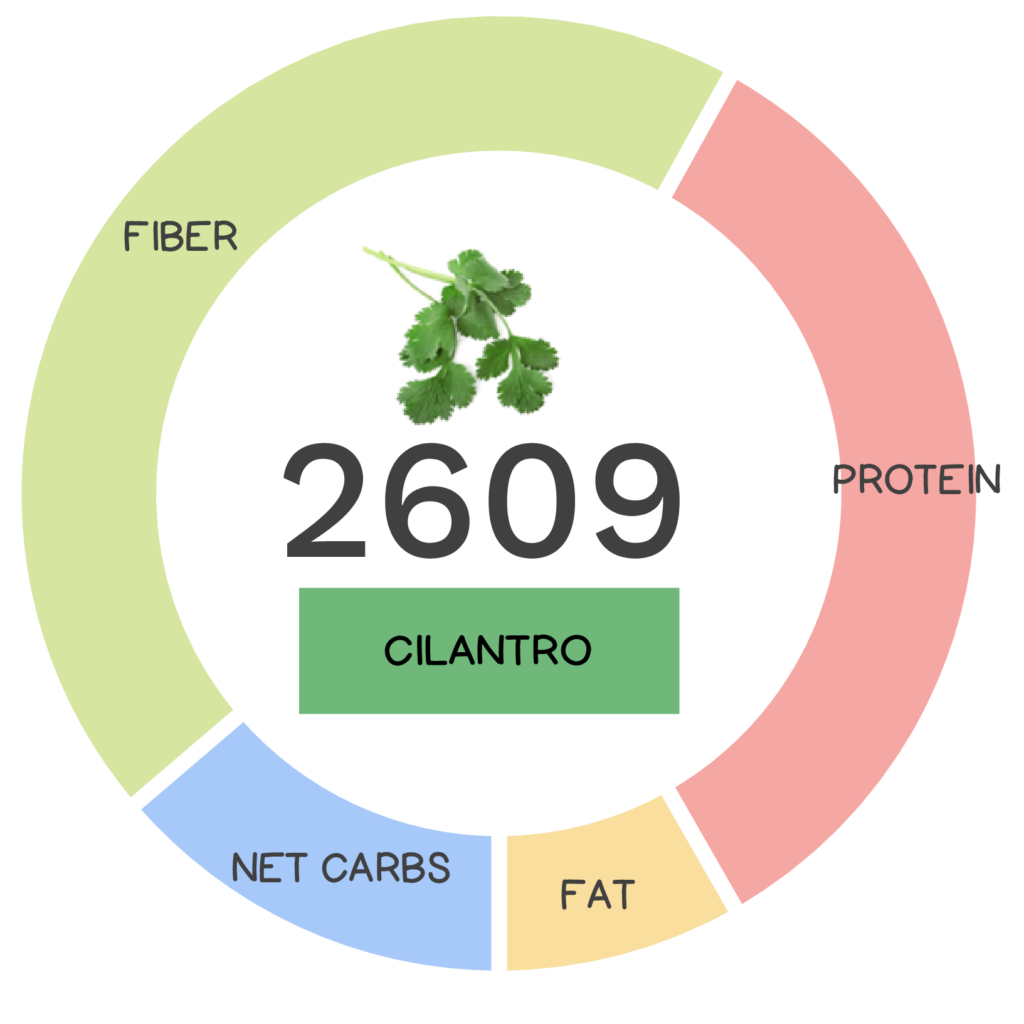 Few foods are more polarizing than the herb cilantro, which is a key ingredient in cuisines all over the world, most notably in Asian and South American foods. While most people perceive this herb to have a refreshing, citrusy flavor, others are adamant it tastes and smells like soap! What gives? Science has the answer to that question! It turns out that this discrepancy comes down to a single gene. The culprit is variations in OR6A2—a gene that codes olfactory receptor proteins and enhances sensitivity to the aldehyde chemicals found in this herb. As a result, roughly 3 to 21% of people have a strong negative reaction to this herb. Interestingly, levels vary among different racial groups, with lower instances observed in groups where this herb features prominently in their traditional cuisine (probably not a coincidence!). If you are one of the unlucky ones predisposed to dislike cilantro, don't despair – there is hope. Turns out, crushing the leaves may help "re-leave" the issue! (Hyuck)
Cilantro, Coriandrum sativum, (also known as coriander or Chinese parsley), generally refers to the leaves of the coriander plant, which are consumed as the popular herb, while coriander refers to the seeds of the plant, used as a spice, either whole or ground. (In fact, cilantro is the Spanish word for coriander; the word was adopted by English speakers in reference to the leaves due to their extensive use in Mexican cuisine). However, the entire plant is edible – in addition to the leaves and seeds, both the stems and roots are used in a variety of Asian cuisines.
This plant is a member of the Apiaceae family, also known as the 'parsley family' or umbellifers, due to forming umbrella-like stem structures called umbels. The group contains over 3,700 species, including carrots, celery, parsnips, parsley, anise, caraway, dill, fennel, cumin, and poison hemlock. The coriander plant grows wild all-over Western Asia, and Southern Europe, so its exact historical origin is unknown, though it is one of the world's oldest herbs and has been used since ancient times for both culinary and medicinal purposes. The oldest archaeological find of coriander dates back 6,000 to 8,000 years from a cave in Israel, and we know that it has been cultivated since at least Egyptian times, where it does not grow wild but was found in Egyptian tombs! (The Greeks also cultivated this herb since at least the second millennium BC). Cilantro made its way to the Americans with European explorers. Today it is widely grown throughout many parts of the world, even though not everyone can agree on the "correct" pronunciation for this word. Is it ci-lAHn-tro or ci-lan-tro? (With my dual Canadian-American citizenship, I'm stuck somewhere in the middle!)
The Best Support to Build This Important Daily Habit!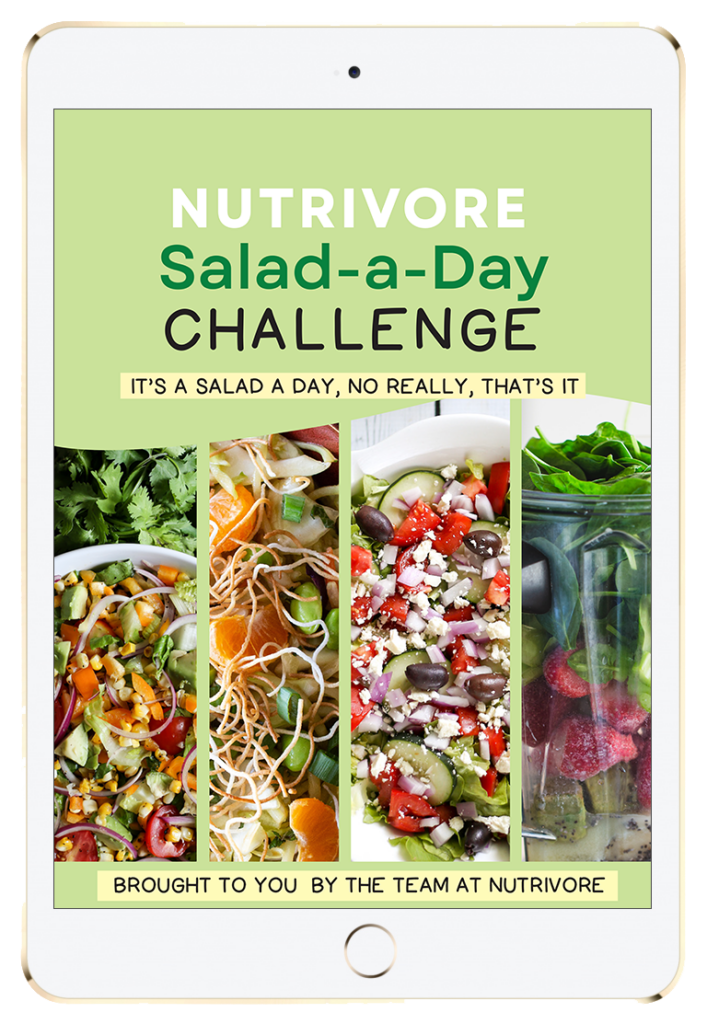 Nutrivore Salad-a-Day Challenge
The Nutrivore Salad-a-Day Challenge e-book explains all the ways a daily salad can improve your health, plus includes a collection of 10 handy visual guides and food lists, like the Nutrivore Salad Matrix.
Plus, you'll find 50+ recipes, including over 30 of our favorite salad recipes plus recipes for delicious dressings and tasty toppers.
Buy now for instant digital access.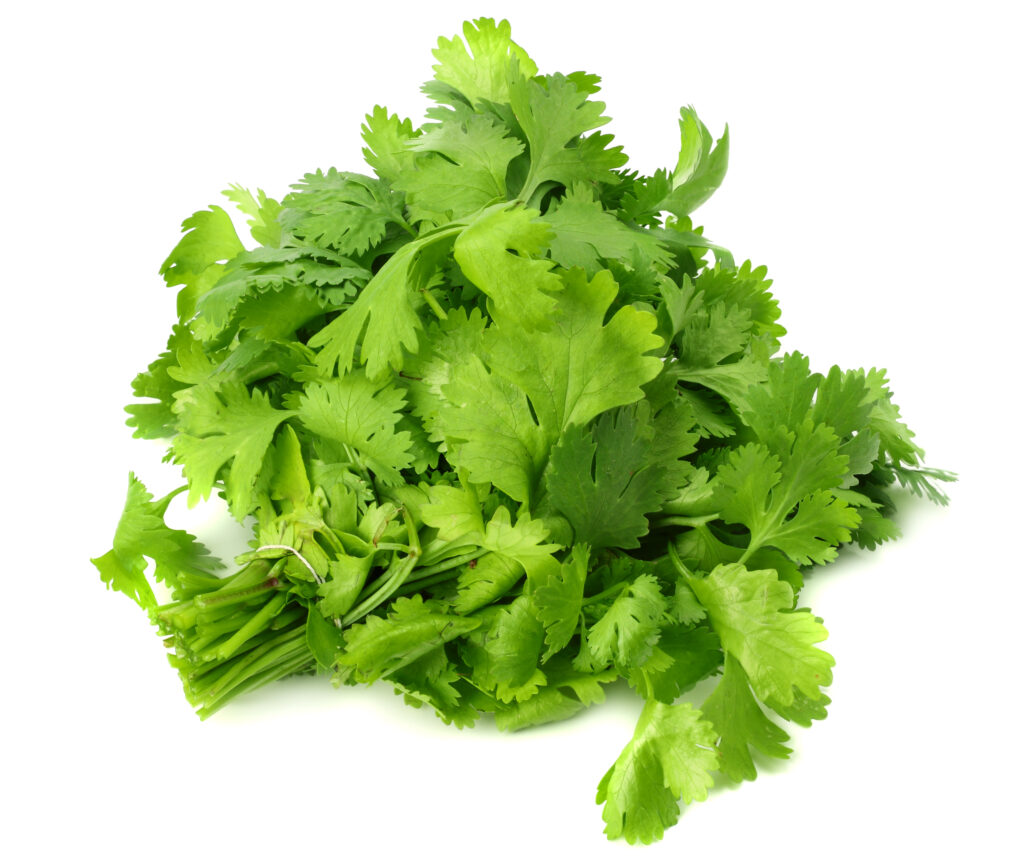 Nutrivore Score for Cilantro – 2609
Cilantro has a Nutrivore Score of 2609, making making it a super nutrient-dense food! Plus, it is a low-carb and low-calorie-density food; the calorie count of cilantro is just an astonishing 8 calories per cup!
Per serving, cilantro is an excellent source (20-50% daily value) of vitamin K.
Want to Know the Top 100 Nutrivore Score Foods?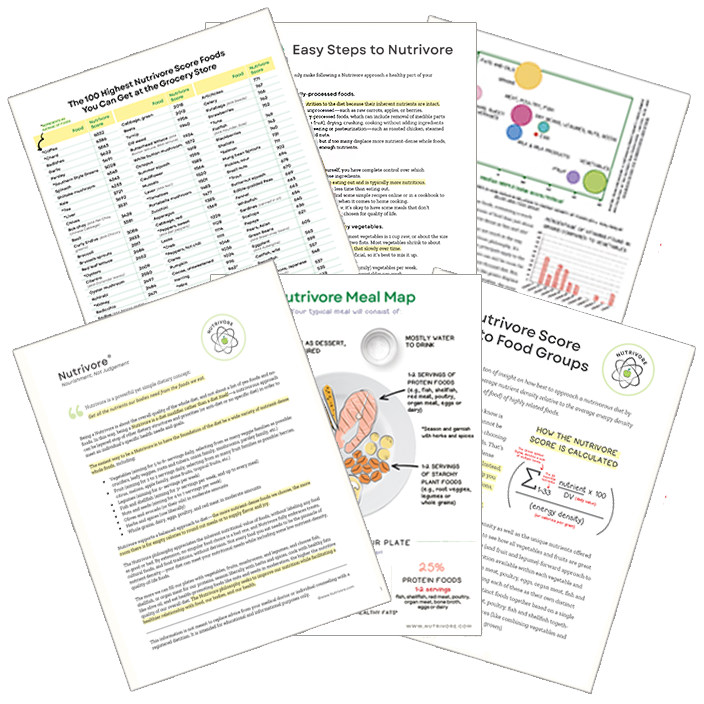 Get it Directly in Your Inbox!
The Nutrivore Newsletter is a weekly email that delivers bite-size fun facts, practical tips, recipes and resources. Sign up now and get 5 free guides directly to your inbox:
Easy Steps to Nutrivore 4-page guide
Nutrivore Foundational Foods 6-page guide
Nutrivore Score Guide to Food Groups 3-page guide
Nutrivore Meal Map
Top 100 Nutrivore Score Foods
Cilantro Nutrition Facts
One serving of fresh cilantro is standardized to 1/4 cup of cilantro, chopped, or about 8 grams (0.3 ounces). For herbs, on average, three parts fresh is roughly equivalent to 1 part dried, so if using dried cilantro (aka coriander leaves): 1 tablespoon fresh cilantro is equivalent to 1 teaspoon dried cilantro.
Cilantro Nutrition Facts Per Serving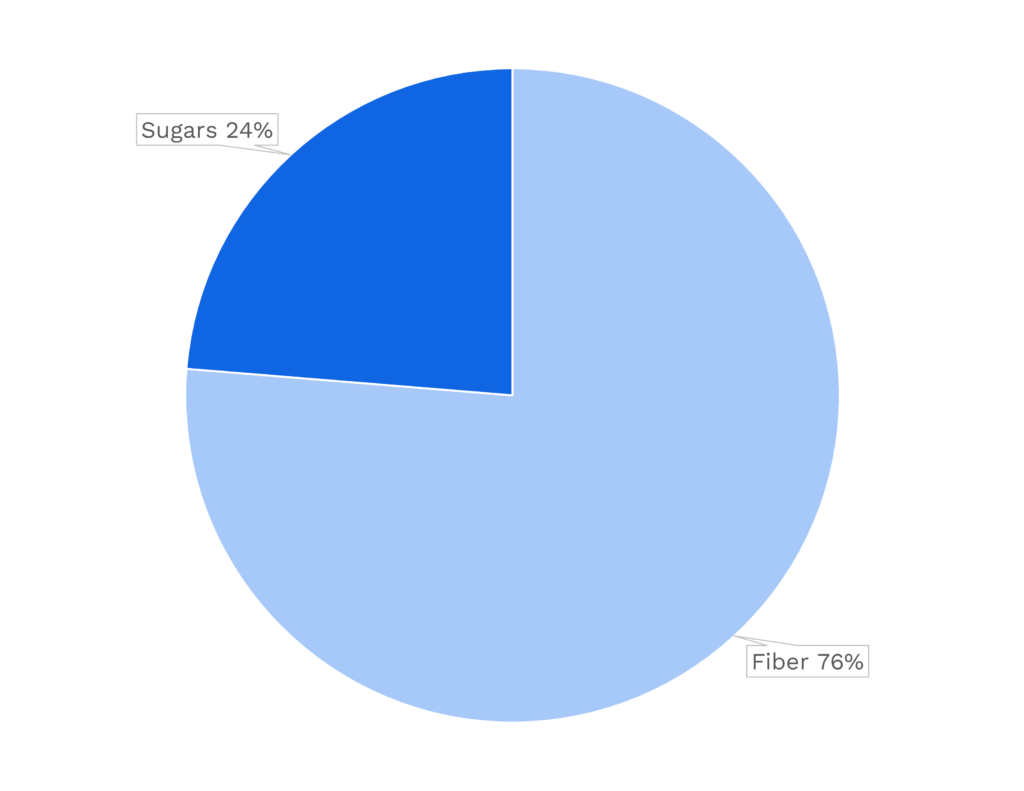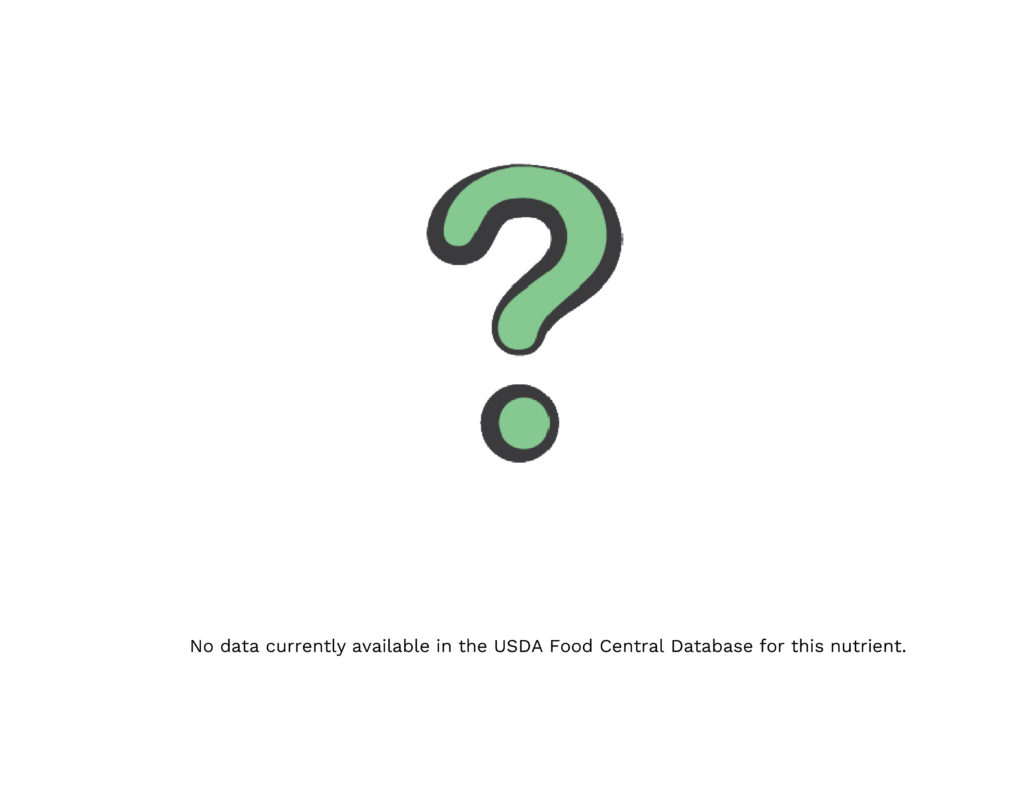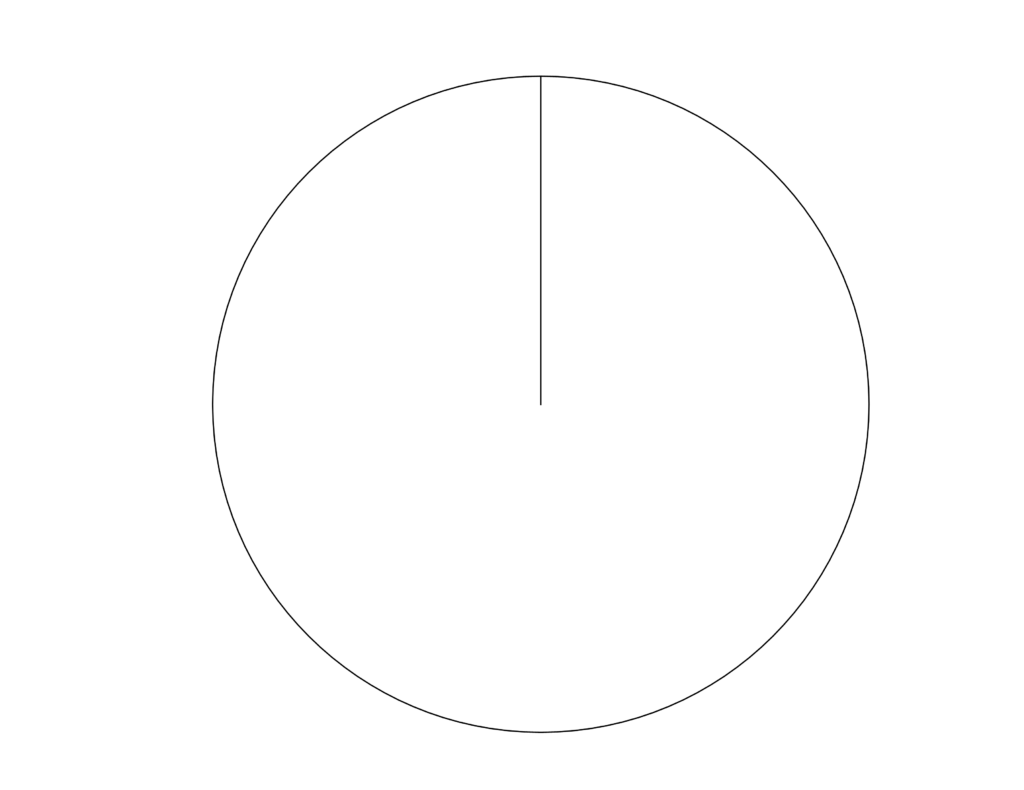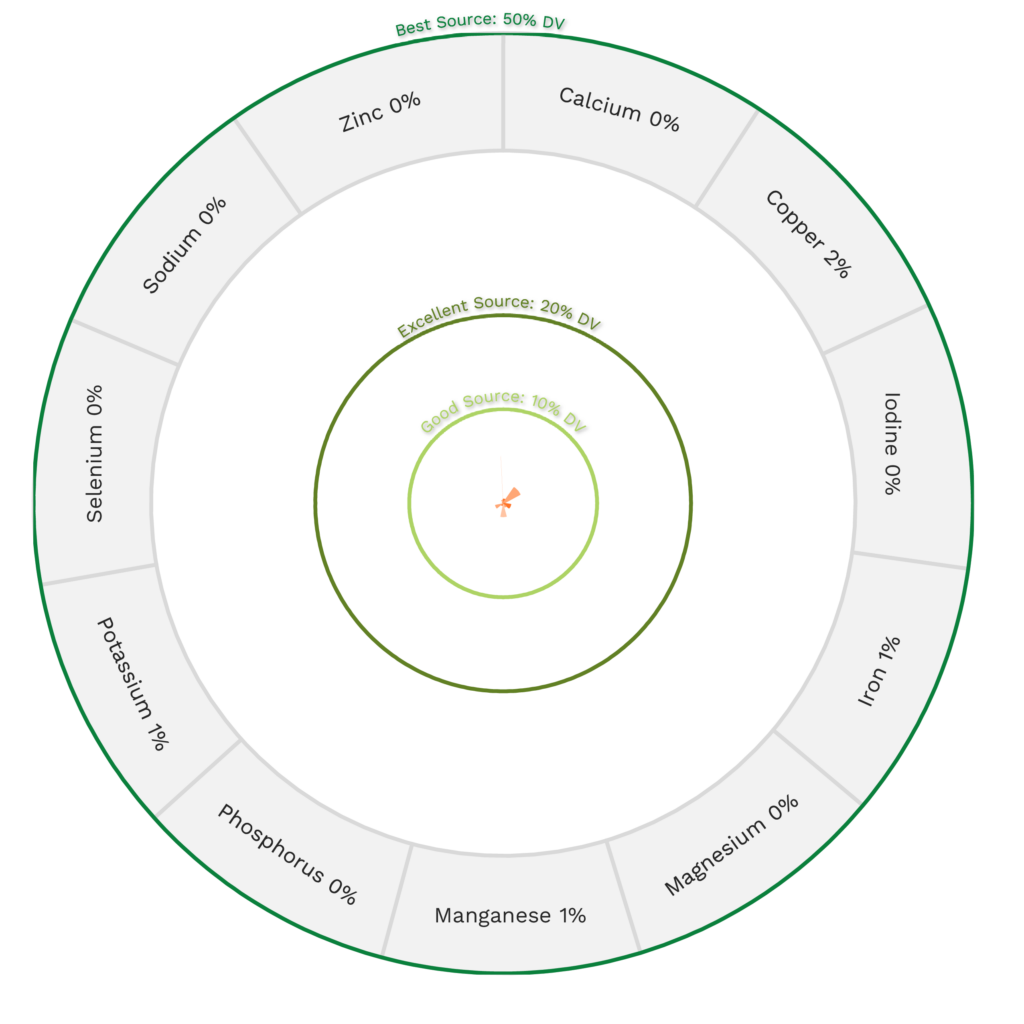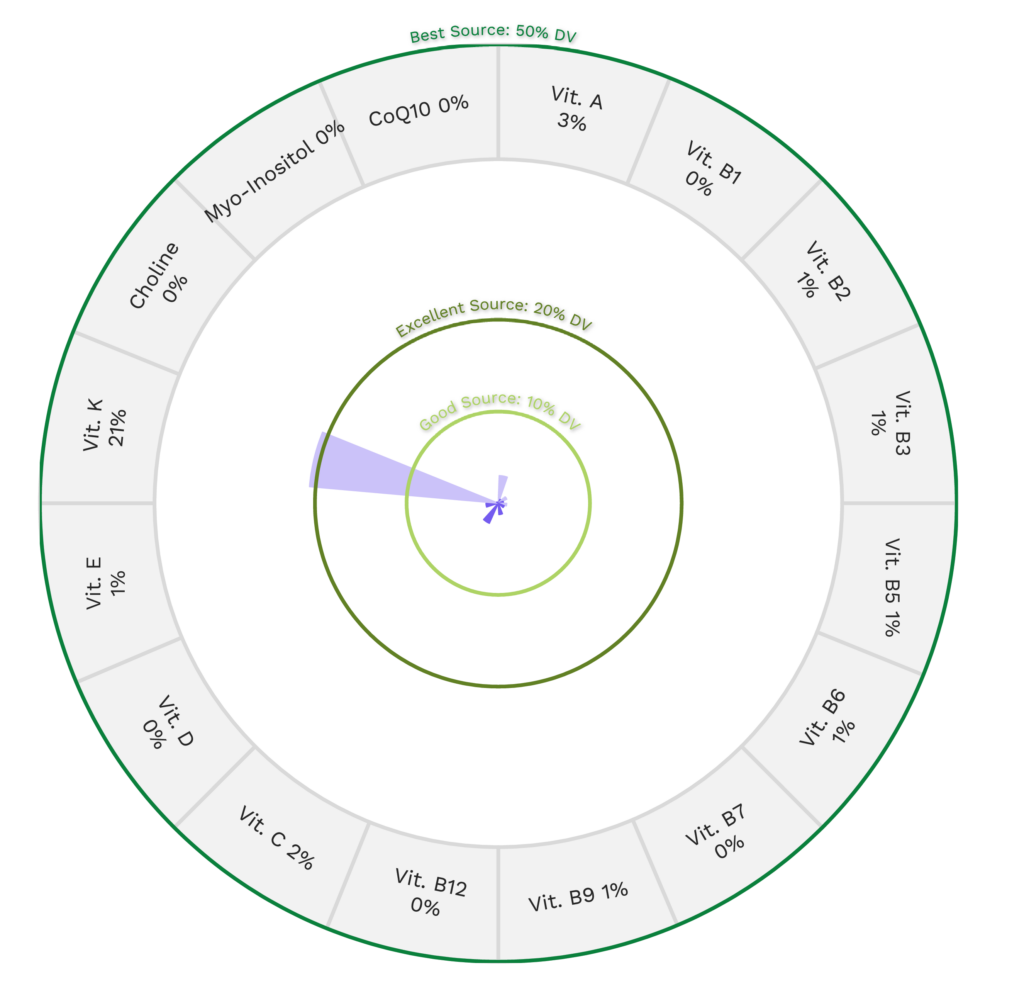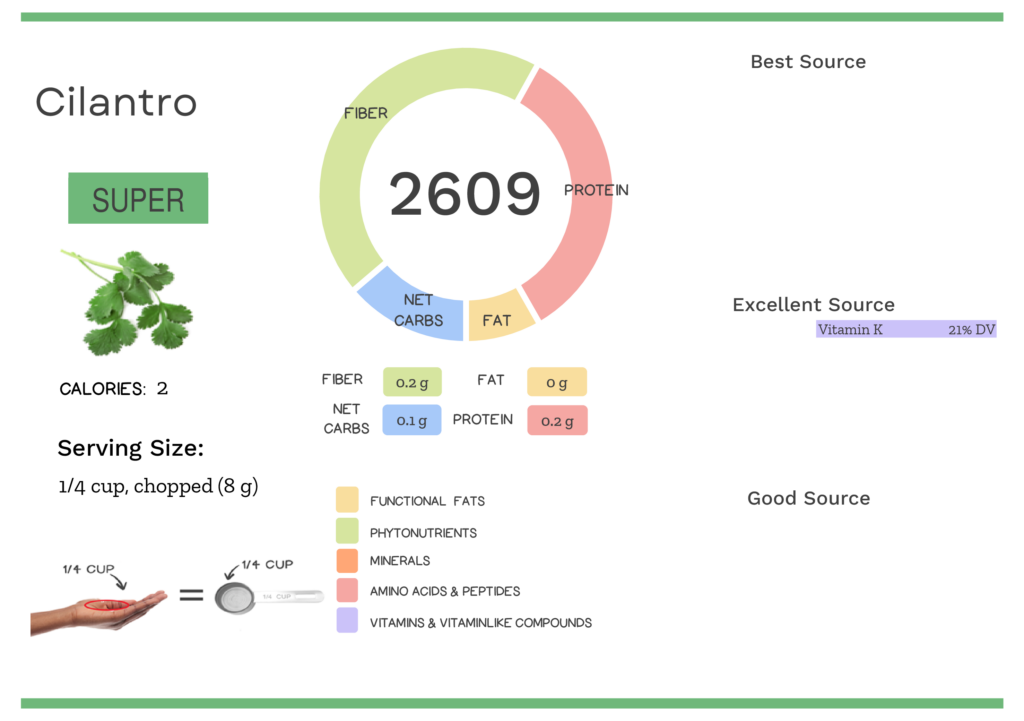 Join the FREE Nutrivore Salad-a-Day Challenge!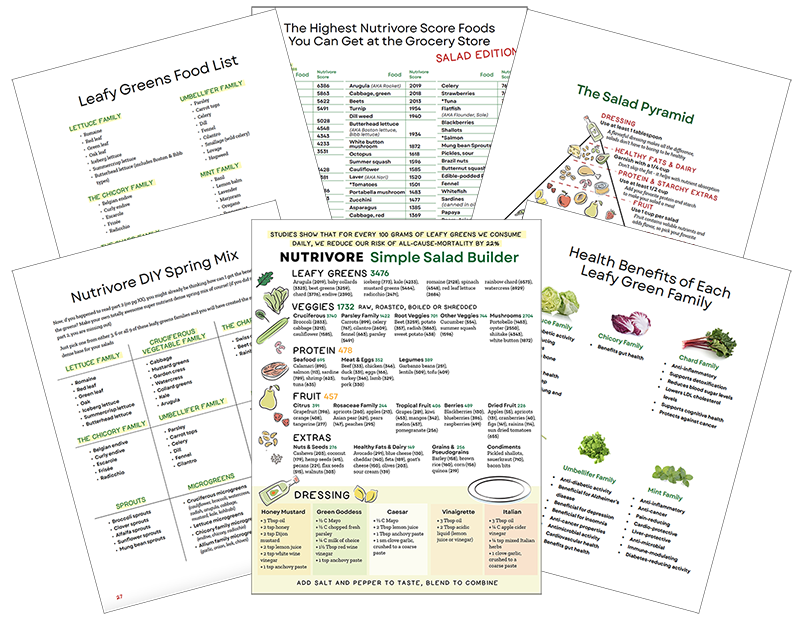 GET 6 FREE GUIDES & 12 RECIPES!
Sign up for the Nutrivore Salad-A-Day Challenge emails to get your hands on 6 easy salad recipes, 6 simple recipes for really fun salad toppers, and 6 epic 1-page downloads:
The Salad Pyramid
Leafy Greens Foods List
Highest Nutrivore Score Foods, Salad Edition!
DIY Spring Mix
Simple Salad Builder
Leafy Greens and their Specific Health Benefits
Cilantro Nutrition Varies With Processing
The Nutrivore Score for cilantro varies depending on processing. For instance, the dried form of this herb (typically referred to as dried coriander leaves) is conveniently available year-round, providing an easy way to boost the nutrient-density of any meal!
| | NUTRIVORE SCORE |
| --- | --- |
| Cilantro (coriander leaves), raw | 2609 |
| Coriander leaf, dried | 14601 |
1Nutrivore Score may be higher since 10 to 25% of data is missing.
Impressed by the unbe-LEAF-able nutrition in cilantro? Maybe your friends will be too!
Health Benefits of Cilantro Nutrients
Let's take a closer look at all of the best and excellent source of nutrients found in a 1/4-cup serving of cilantro and see how they benefit our health.
Cilantro Provides 21% DV Vitamin K
Cilantro is an excellent source of vitamin K, providing 21% of the daily value per 1/4-cup serving.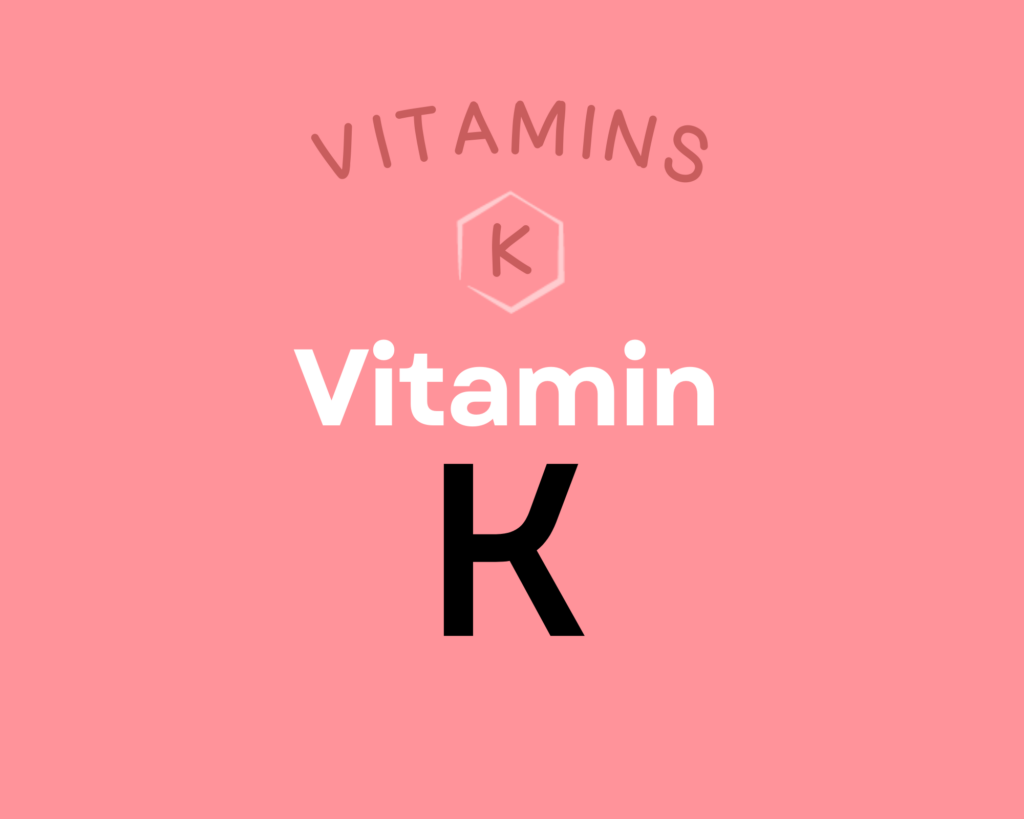 Vitamin K is actually a group of fat-soluble vitamins with a similar molecular structure, existing as K1, multiple isoforms of K2, and the synthetic form K3. This nutrient plays a vital role in coagulation, due to serving as a cofactor for proteins needed for blood clotting; it's also essential for bone metabolism, cellular function, and the prevention of soft tissue calcification. Getting enough vitamin K2 can help protect against cardiovascular disease, may improve bone mineral density and skeletal health, and may even support endocrine function and brain health; there's also some limited evidence it has anti-cancer and anti-inflammatory properties. Learn more about vitamin K here.
How Much Cilantro Should We Eat Per Day?
Herbs (like cilantro) are often solely used as garnish but in actuality provide the perfect opportunity to deliver a health-promoting boost of flavor and nutrients to any dish.
The health benefits attributed to herbs and spices, and particularly their phytonutrient content and volatile oils, are incredibly vast. In general, herbs and spices have been shown to have powerful antioxidant activity, exhibit anti-cancer effects (especially due to polyphenols, terpenes, vanilloids, and organosulfur compounds), reduce inflammation (for example, basil, bay leaves, sage, thyme, licorice, and oregano have been shown to improve cytokine profiles), and reduce cardiovascular disease risk.
There is evidence from human clinical trials showing that adding spices and herbs to our diet can improve serum lipid profiles (HDL cholesterol, LCL cholesterol and triglycerides) as well as glycemic control, blood pressure, inflammation, and oxidative stress. For example, a 2022 study added a mere 6.6 grams per day per 2100 calories of herbs and spices (that's about a teaspoon of seasonings throughout the whole day) to the diets of adults with risk factors for cardiovascular disease, with a crossover design comparing to a 3.3 grams of herbs and spices phase as well as a <0.5 grams herbs and spices phase. After four weeks consuming the higher level of herbs and spices, the participants had significant improvements in gut microbiome composition including growth of bacteria associated with reduced cardiovascular disease risk. A 2021 study by the same research group showed reductions in blood pressure after a single day of higher intake of herbs and spices. And a follow-up 2022 study showed reduced markers of inflammation after four weeks of the higher spice intake diet, including reduced fasting plasma IL-6 and postprandial plasma IL-1β, IL-8, and TNF-α. All in all, this makes a compelling case for aiming for a teaspoon of dried herbs and spices (or 1 tablespoon fresh) or more per day added to our meals! Learn more about herbs and spices here.
Since the health benefits attributed to herbs (like cilantro) are credited to the diverse array of phytonutrients and volatile oils found within different herbs and spices, it is important that we strive for variety when incorporating these foods in our diet. Not only when it comes to herbs, but in general it's always best to mix up the veggies you eat day to day (aiming for a wide variety of different vegetables and fruits throughout the week).
Easily track your servings of Nutrivore Foundational Foods!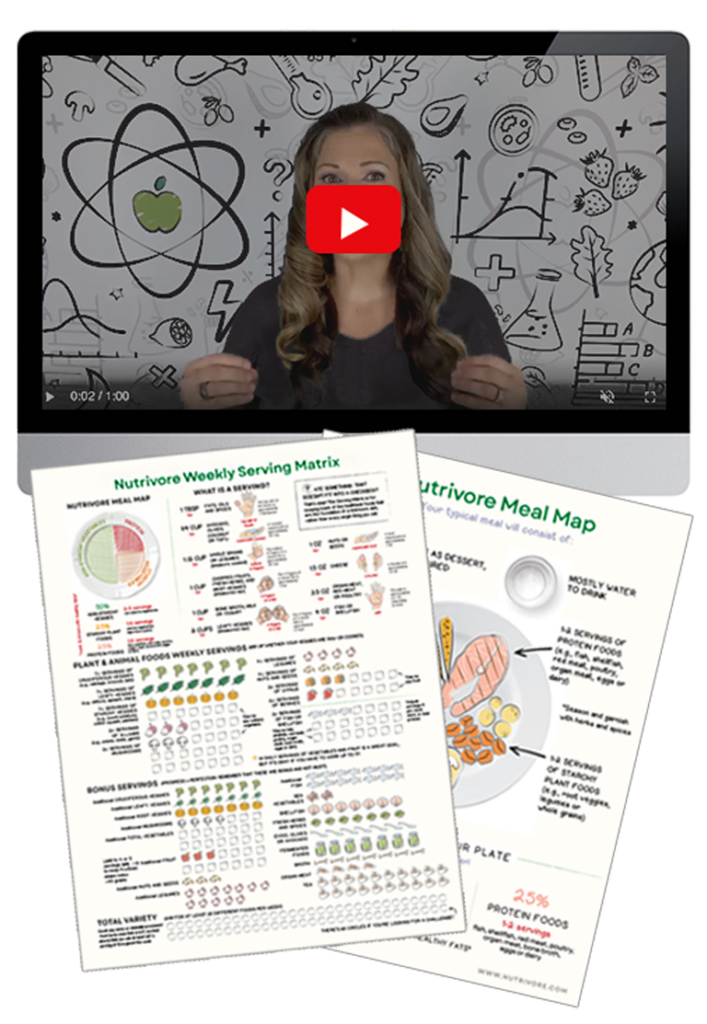 The Nutrivore Weekly Serving Matrix
The Nutrivore Weekly Serving Matrix digital resource is an easy-to-use and flexible weekly checklist designed to help you maximize nutrient-density and meet serving suggestions of Nutrivore foundational foods, all without having to weigh or measure your foods!
Includes a 1-hour video tutorial and downloadable interactive guides.
Buy now for instant digital access.
Citations
Expand to see all scientific references for this article.