Table of Contents

[Hide]

[Show]
Health Benefits of Umbellifers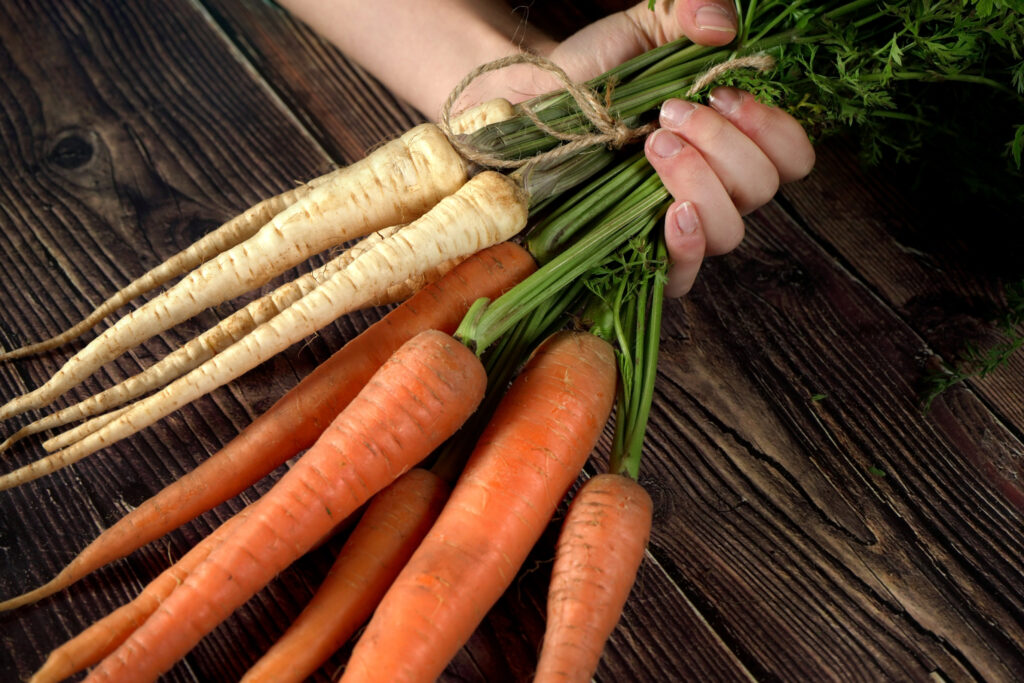 The parsley family (also known as the Apiaceae family or umbellifers, due to forming umbrella-like stem structures called umbels) is a huge plant group with over 3,700 species, some of which are familiar names in our kitchen: carrots, parsnips, and celery!
This plant group is known for containing the flavone apigenin (which has demonstrated protective effects against diabetes, Alzheimer's, depression, insomnia, and cancer) and phytonutrients called phthalides (which have cardiovascular benefits and a blood-pressure lowering effect).
Although carrots, for instance, don't directly improve your eyesight (contrary to the popular myth!), they do help preserve night vision as well as protect against macular degeneration. The carotenoids in carrots have been shown to neutralize the effect of free radicals and inhibit mutagenesis (in turn protecting against some cancers), and both whole carrots and carrot extracts have demonstrated anti-cancer effects against several leukemia cell lines and colon cancer (most likely due their beta-carotene and falcarinol, a highly bioactive phytonutrient). A meta-analysis of studies in humans even found that carrot consumption was associated with an 18% reduced risk of prostate cancer in men. Another large prospective cohort study found that carrots were associated with a 32% lower risk of cardiovascular disease. On top of all that, carrots appear to mitigate cholesterol absorption, reduce high blood cholesterol, and protect against liver injury.
Although parsnips haven't been the subject of as many studies as carrots, what we do know is good news! Parsnips contain polyacetylenes that have been shown to have anti-cancer properties, while also protecting against bacterial and fungal infection, reducing platelet aggregation, being anti-inflammatory, and even affecting serotonin within the body. (Specifically, the polyacetylenes falcarinol and falcarindiol are largely responsible for these effects.)
And last but not least, in case we need a reason to eat more celery, this refreshing veggie shows promise for boosting both our cardiovascular and neurological health. In rats fed a high-fat diet, celery extract was shown to significantly lower LDL and total cholesterol, and another component of celery (L-3-n-butylphthalide) has been shown to have neuroprotective effects on vascular dementia and Alzheimer's disease, while also helping to lower blood pressure. And, celery's very high water content and low energy density makes it an excellent choice for weight management!
Want to Know ALL the Easy Steps to Nutrivore?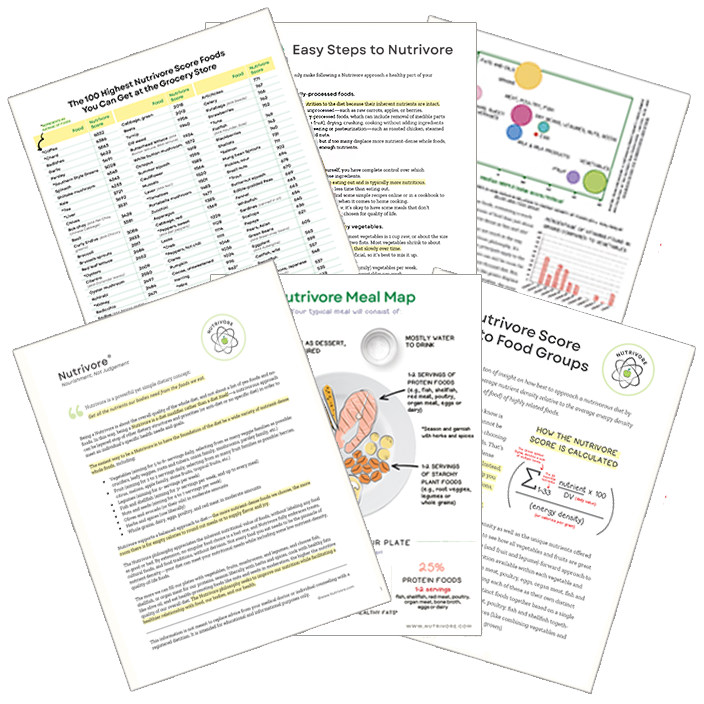 Get it Directly in Your Inbox!
The Nutrivore Newsletter is a weekly email that delivers bite-size fun facts, practical tips, recipes and resources. Sign up now and get 5 free guides directly to your inbox:
Easy Steps to Nutrivore 4-page guide
Nutrivore Foundational Foods 6-page guide
Nutrivore Score Guide to Food Groups 3-page guide
Nutrivore Meal Map
Top 100 Nutrivore Score Foods
Examples of Umbellifers
angelica
anise
asafoetida
caraway
carrot
celeriac
celery
chervil
cicely
coriander/cilantro
cow parsnip
cumin
dill
earthnut
fennel
hogweed
lovage
parsley
parsnip
smallage
Nutrients in Umbellifers
Easily track your servings of Nutrivore Foundational Foods!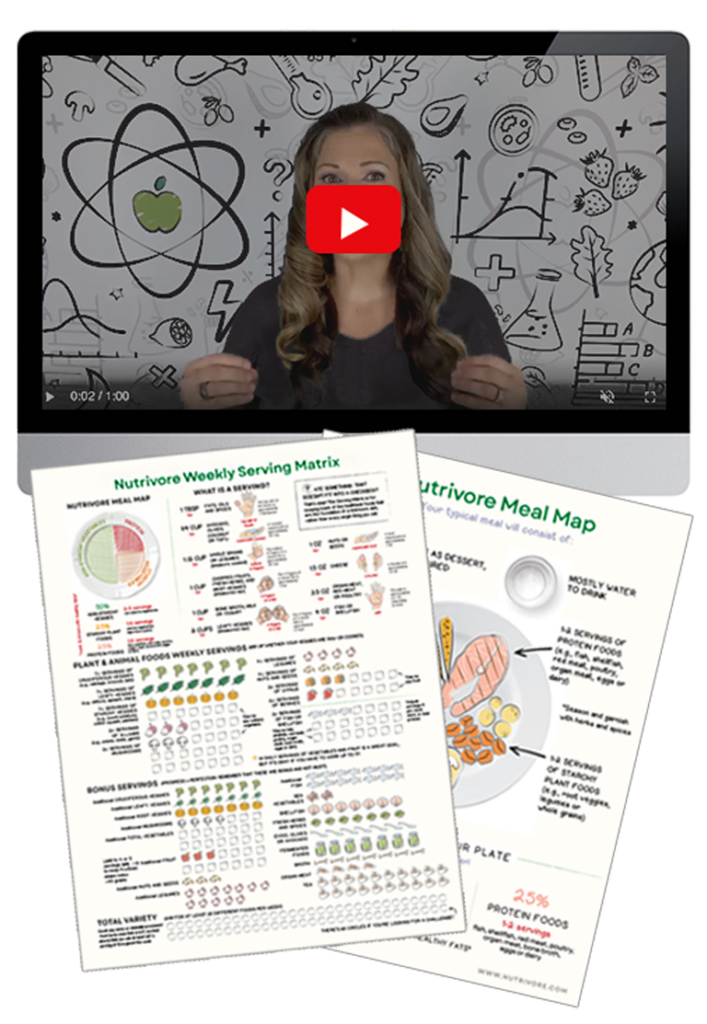 The Nutrivore Weekly Serving Matrix
The Nutrivore Weekly Serving Matrix digital resource is an easy-to-use and flexible weekly checklist designed to help you maximize nutrient-density and meet serving suggestions of Nutrivore foundational foods, all without having to weigh or measure your foods!
Includes a 1-hour video tutorial and downloadable interactive guides.
Help me to keep building Nutrivore.com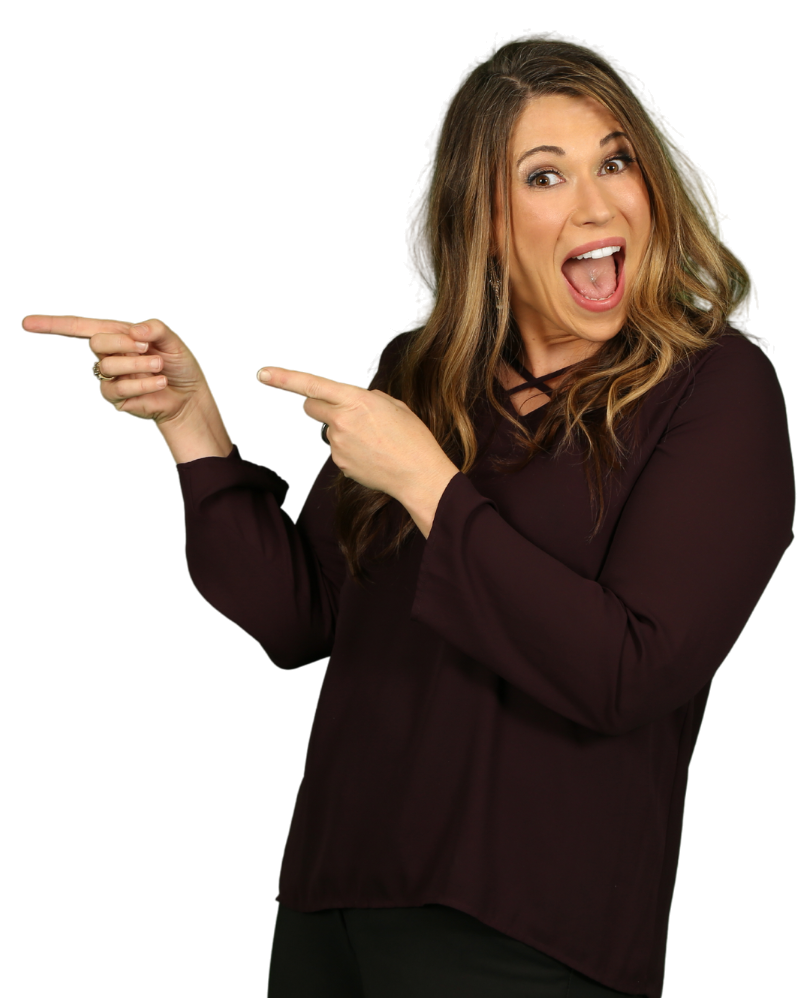 I'm working on writing more awesome articles on this topic to be featured right here on this webpage. If you're enjoying the content my team and I have created thus far and would like to see more, you can support our efforts to keep building out this site by joining the Nutrivore community on Patreon!
Plus, you'll gain exclusive access to the monthly Nutrivore Podcast, a NEW e-book every single month on a Nutrivore foundational food group, including 12 recipes, plus the entire, browsable Nutrivore Score database, and you can ask me all your Nutrivore questions directly! Sign up now and also get 5 free Nutrivore guides as a welcome gift! Win-win!
Citations
Expand to see all scientific references for this article.