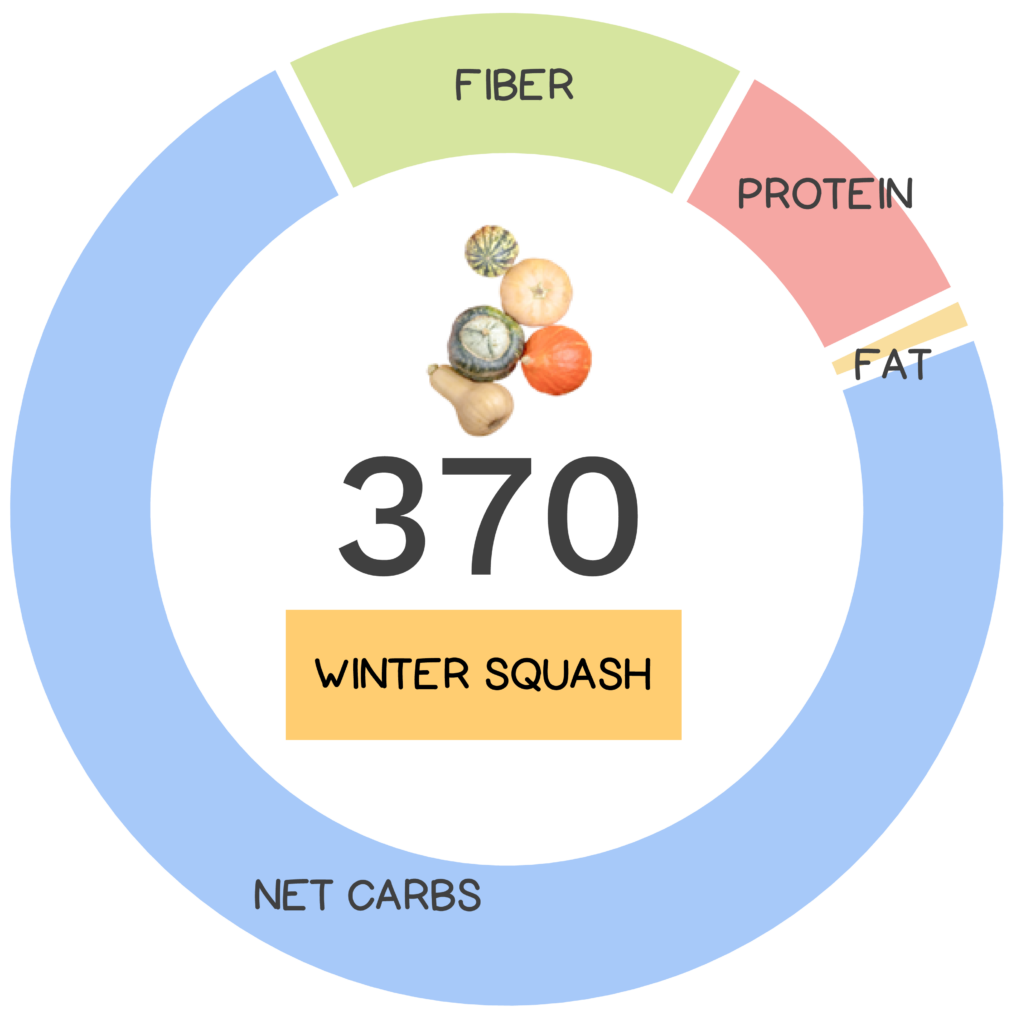 When we think of autumn we picture cooler weather, falling leaves of brilliant colors, Halloween décor and inevitably pumpkins – fields of them ripe for the picking, carved up as Jack-o-Lanterns or baked into pies (yum!). But, did you know pumpkins are only one of the many types of winter squash available, albeit one of the more popular ones? If not, keep reading to find out more. "Winter is coming" and you want to be prepped to take full advantage of all this wonderful group of versatile veggies has to offer. You could say, you don't want to get caught "off-gourd" (Hyuck).
Winter squash is actually a generic term used for a group of squash varieties from the genus Cucurbita that grow through the summer and are harvested in the fall when they've reached full maturation, in which the skin hardens into a tough rind and the seeds have fully developed, so that they can be stored for months into the winter (hence the name). Conversely, summer squash, from the same family, are ripe during the summer, and are harvested when immature. Winter squash happen to be one of the oldest known crops: seeds dating back 12,000 years have been found in cave sites in Ecuador! Along with being used for food, squashes were also used as containers, due to their hard shells.
This group of veggies includes a number of colorful, tasty, uniquely shaped cultivars belonging to the species Cucurbita maxima, Curcubita moschata, and Curcubita pepo, which have been cultivated over several generations to produce this wide variety of flavors. Popular examples include acorn, butternut, and spaghetti squashes plus pumpkins, but there's also a huge variety of winter squash to choose from beyond the varieties you're likely to find at the store. Less common varieties include buttercup, carnival, delicata, hubbard, kabocha, sweet dumpling and turban squashes plus red kuri – to name a few. And though you might not guess it from the taste, these foods are related to melons including watermelon, honeydew and cantaloupe! With so many options to choose from, it's hard not to get greedy! But, lucky for us – we don't have to feel guilty about stocking up on all of these varieties. Fascinatingly, storing squash for extended periods of time doesn't necessarily decrease its nutritional value in the way we see with many other vegetables. In fact, several studies have found that squash carotenoids (especially beta-carotene and lutein) increase with long-term storage (up to six months), possibly due to enzyme activity synthesizing new carotenoids or carotenoids in the outer parts of the squash migrating into the flesh. All that is to say, we just need to make space for storage and stock up!
Everything You Need to Know about Root Veggies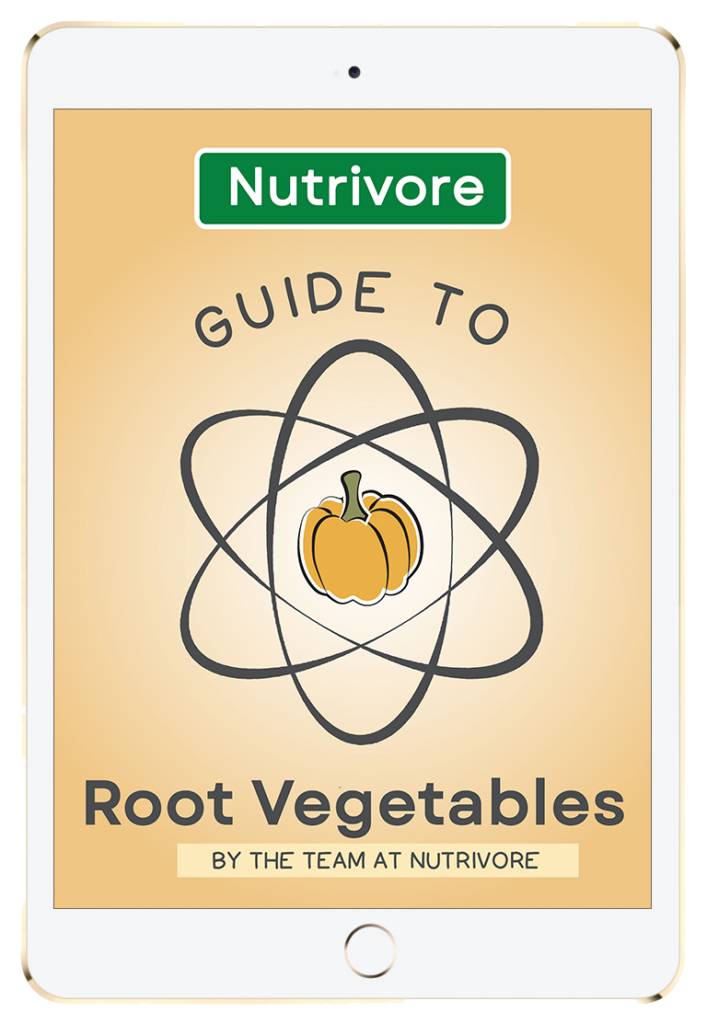 Nutrivore Guide to Root Vegetables
The Nutrivore Guide to Root Vegetables is a practical-focused e-book that explains everything you need to know about root veggies so you can reap all the benefits of this foundational food family!
Plus, you'll 12 tasty recipes featuring root vegetables to help you incorporate more of these awesome veggies into your weekly meal plans!
Nutrivore Score for Winter Squash – 370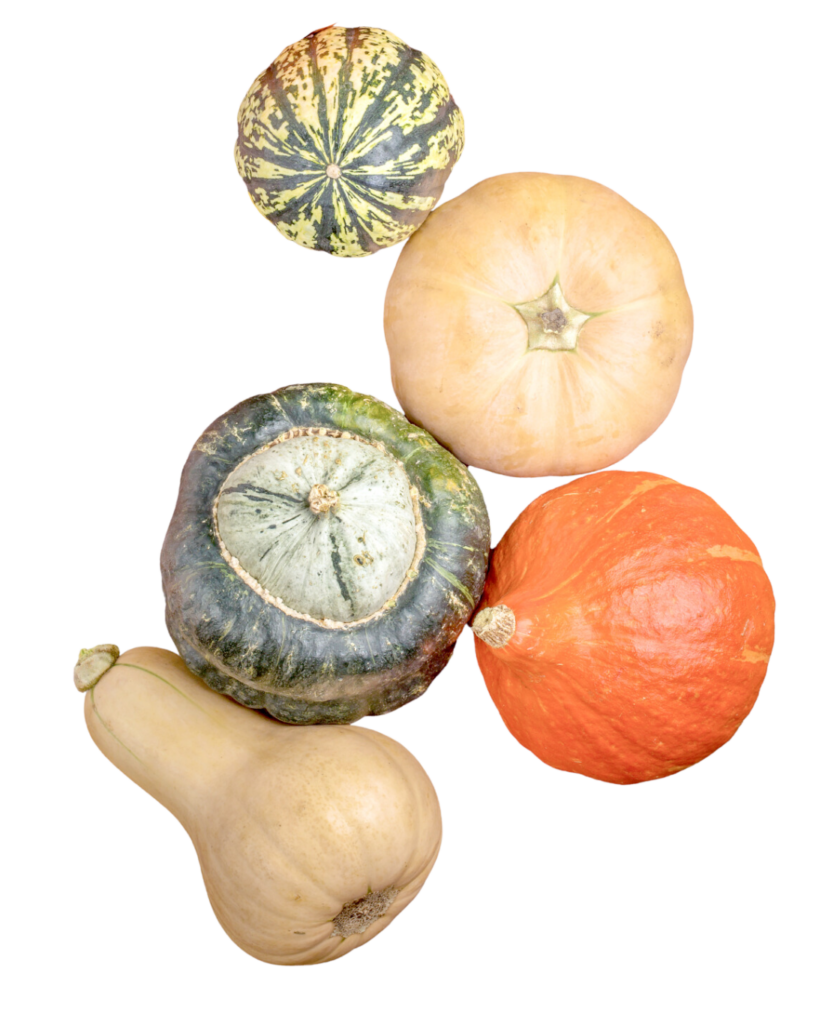 Winter squash has a Nutrivore Score of 370, making it a medium nutrient-dense food! Plus, it is a low-carb and low-calorie-density food; the calorie count of winter squash is 39 calories per cup!
Per serving, winter squash is a good source (10-20% daily value) of carotenoids, vitamin B6 (pyridoxine), and vitamin C.
Want to Know the Top 100 Nutrivore Score Foods?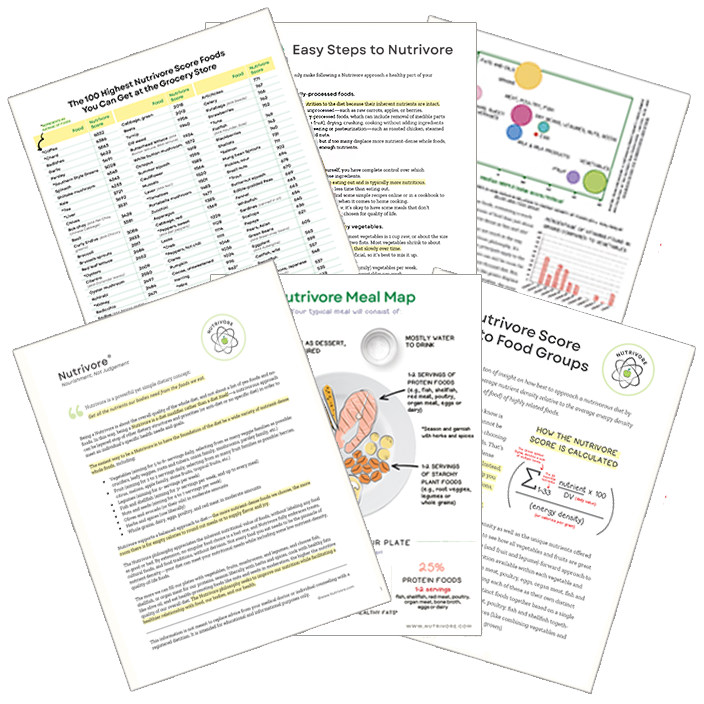 Get it Directly in Your Inbox!
The Nutrivore Newsletter is a weekly email that delivers bite-size fun facts, practical tips, recipes and resources. Sign up now and get 5 free guides directly to your inbox:
Easy Steps to Nutrivore 4-page guide
Nutrivore Foundational Foods 6-page guide
Nutrivore Score Guide to Food Groups 3-page guide
Nutrivore Meal Map
Top 100 Nutrivore Score Foods
Winter Squash Nutrition Facts
One serving of winter squash is standardized to 1 cup, cubed or about 116 grams (4.1 ounces). When you cook winter squash, it reduces in volume: 1 cup raw winter squash is roughly equivalent to a little over 1/2 cup baked winter squash.
Winter Squash Nutrition Facts Per Serving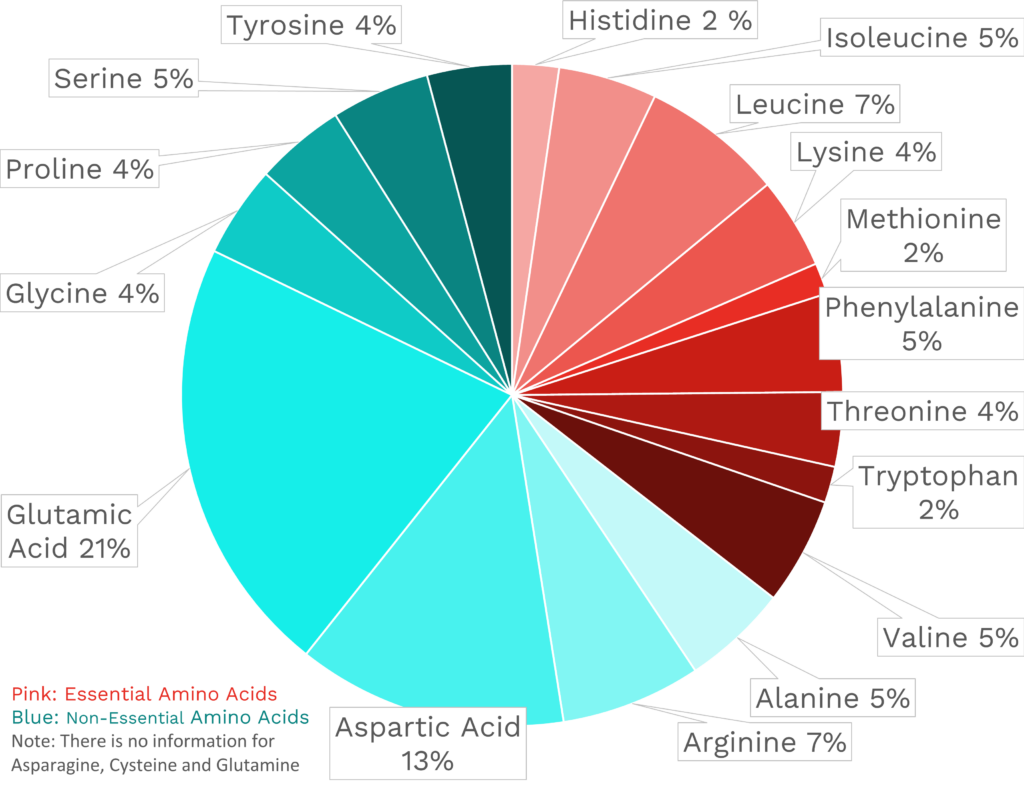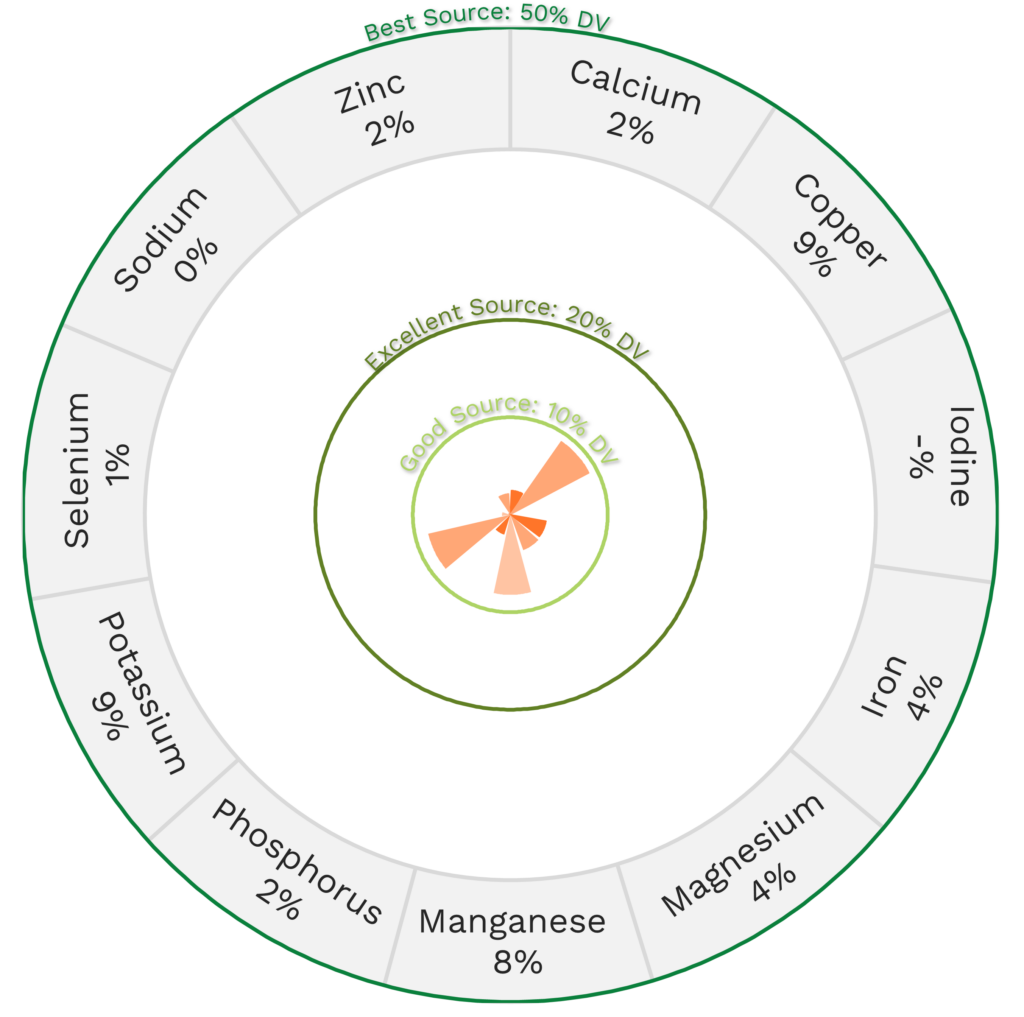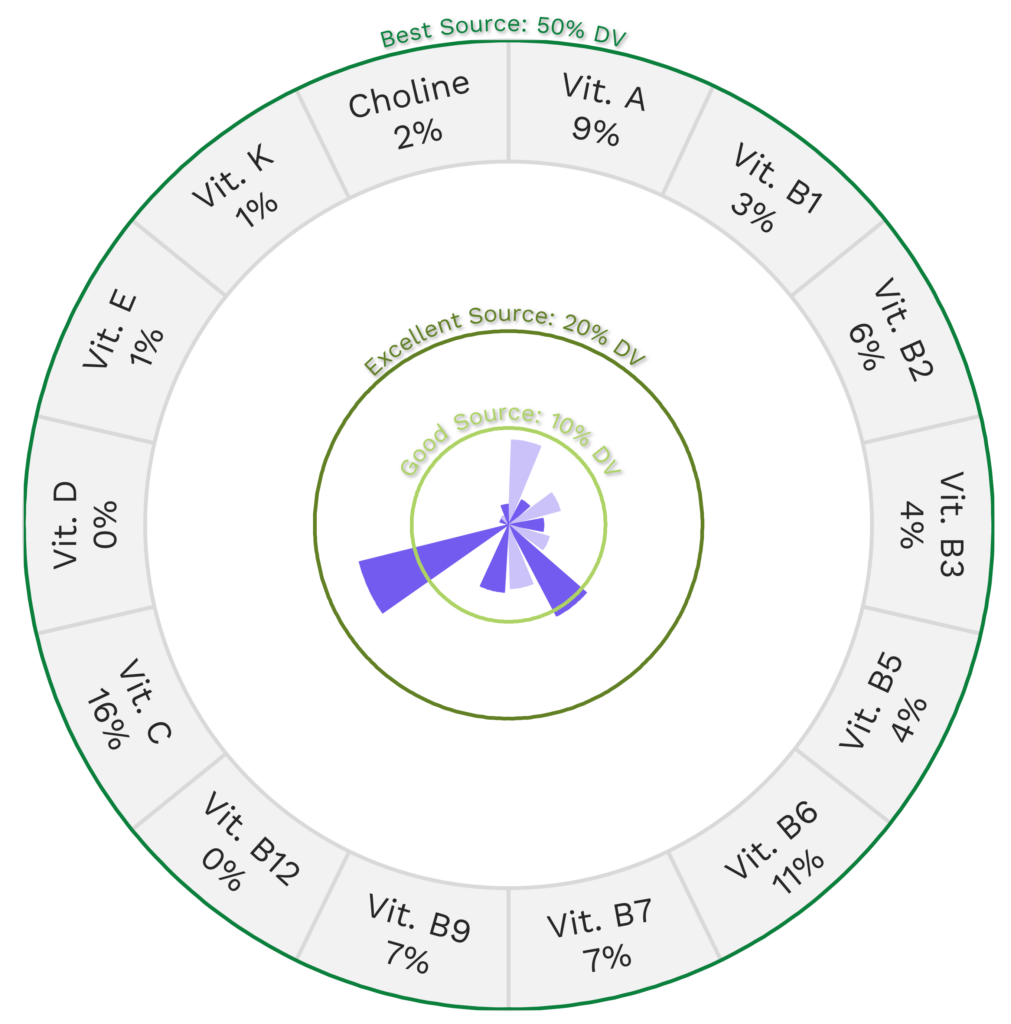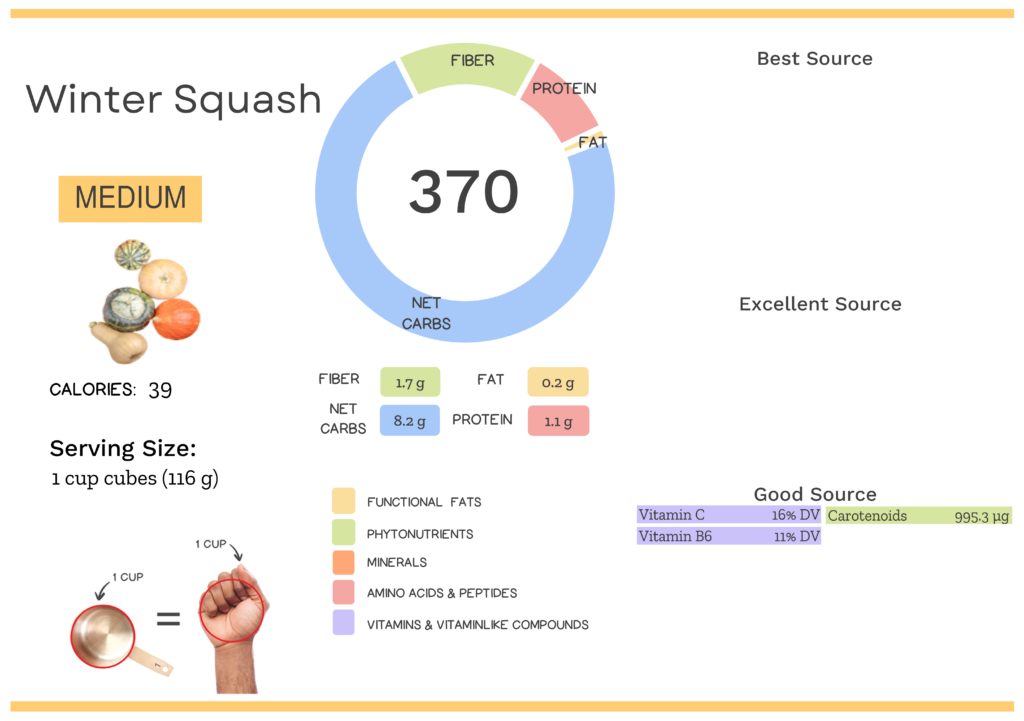 Learn What Foods Are the Best Sources of Every Nutrient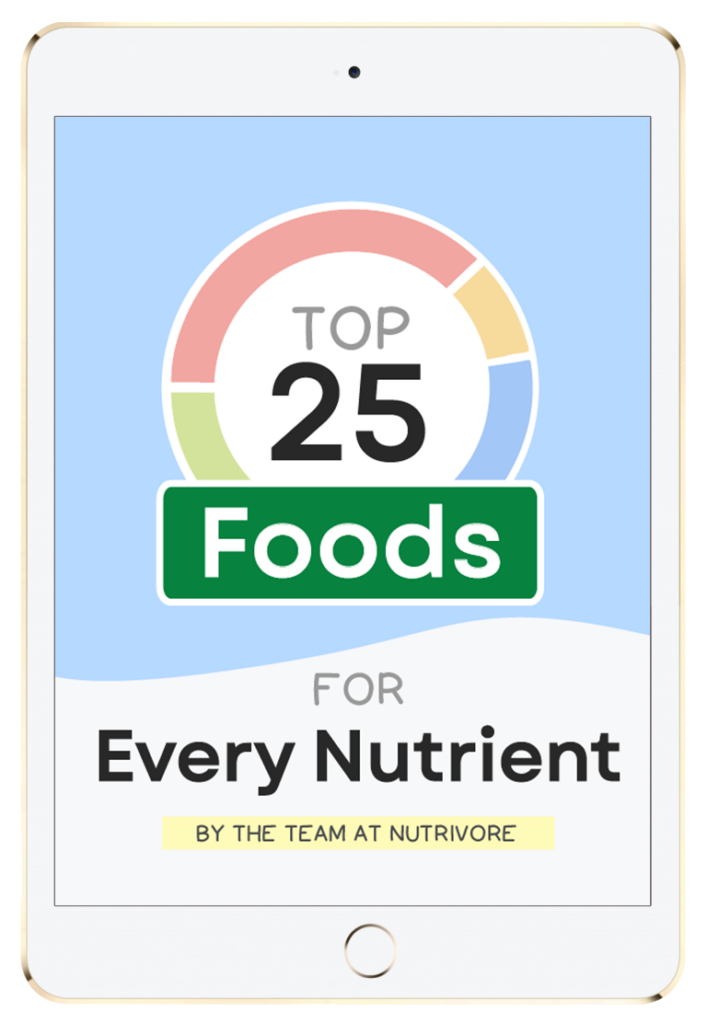 The Top 25 Foods for Every Nutrient
The Top 25 Foods for Every Nutrient e-book is a well-organized, easy-to-use guide to help you choose foods that fit your needs of 42 important nutrients while creating a balanced nutrient-dense diet.
Get two "Top 25" food lists for each nutrient, plus you'll find RDA charts for everyone, informative visuals, fun facts, serving sizes and the 43 foods that are Nutrient Super Stars!
Winter Squash Nutrition Varies With Cooking
The Nutrivore Score of winter squash varies based on method of preparation.
| | NUTRIVORE SCORE |
| --- | --- |
| Winter squash, all varieties, cooked, baked, with salt | 516 |
| Winter squash, all varieties, cooked, baked, without salt | 539 |
| Winter squash, all varieties | 370 |
Winter Squash Nutrition Varies With Variety
There are many varieties of winter squash, ranging in color, flavor, shape, size, texture, and nutrient profile, which means their Nutrivore Scores vary as well. While some types are definitely easier to find at the grocery store, when possible try incorporating different varieties in your diet to maximize all the nutrition that winter squash has to offer.
| | NUTRIVORE SCORE |
| --- | --- |
| Acorn squash, raw | 2971 |
| Butternut squash, raw | 670 |
| Hubbard squash, raw | 358 |
| Pumpkin, raw | 1036 |
| Spaghetti squash, raw | 286 |
| Winter squash, all varieties | 370 |
1Nutrivore Score may be higher since 10 to 25% of data is missing.
Were you caught "off-gourd" by all the nutrients in winter squash? Maybe your friends will be too!
How Much Winter Squash Should We Eat Per Day?
Not only are winter squash "gourd-geous" to look at, these colorful veggies make great additions to casseroles, soups, stews, and other dishes that benefit from their hearty texture.
Every serving of fresh, whole vegetables or fruit we eat daily reduces the risk of all-cause mortality by 5% to 8%, with the greatest risk reduction seen when we consume eight or more servings per day. In fact, consuming 800 grams of vegetables and fruits daily reduces all-cause mortality by 31% compared to eating less than 40 grams daily. A 2017 meta-analysis showed that 2.24 million deaths from cardiovascular disease, 660,000 deaths from cancer, and 7.8 million deaths from all causes could be avoided globally each year if everyone consumed 800 grams of veggies and fruits every day.
Eating vegetables and fruit in abundance lowers risk of cancer, cardiovascular disease, type 2 diabetes, obesity, chronic kidney disease, osteoporosis and bone fragility fractures (including hip fracture), cognitive impairment and dementia (including Alzheimer's disease), neurodegenerative diseases, asthma, allergies, chronic obstructive pulmonary disease, age-related macular degeneration, cataracts, glaucoma, depression, ulcerative colitis and Crohn's disease, rheumatoid arthritis, inflammatory polyarthritis, non-alcoholic fatty liver disease, acne, seborrheic dermatitis, and lowers markers of inflammation. Learn more in Importance of Vegetables and Fruit.
Covering half of your plate with a variety of vegetables (and three quarters of your plate if your starchy food is a root vegetable or winter squash) at each meal is a simple way to easily achieve the goal of 800 grams daily (about 5 to 8 servings depending on the vegetable).
Studies have shown that winter squash powder has a blood sugar-lowering effect, along with the ability to reduce triglycerides and total cholesterol.
It's always best to mix up the veggies you eat day to day (aiming for a wide variety of different vegetables and fruits throughout the week), and winter squash definitely has a place at the table.
Easily track your servings of Nutrivore Foundational Foods!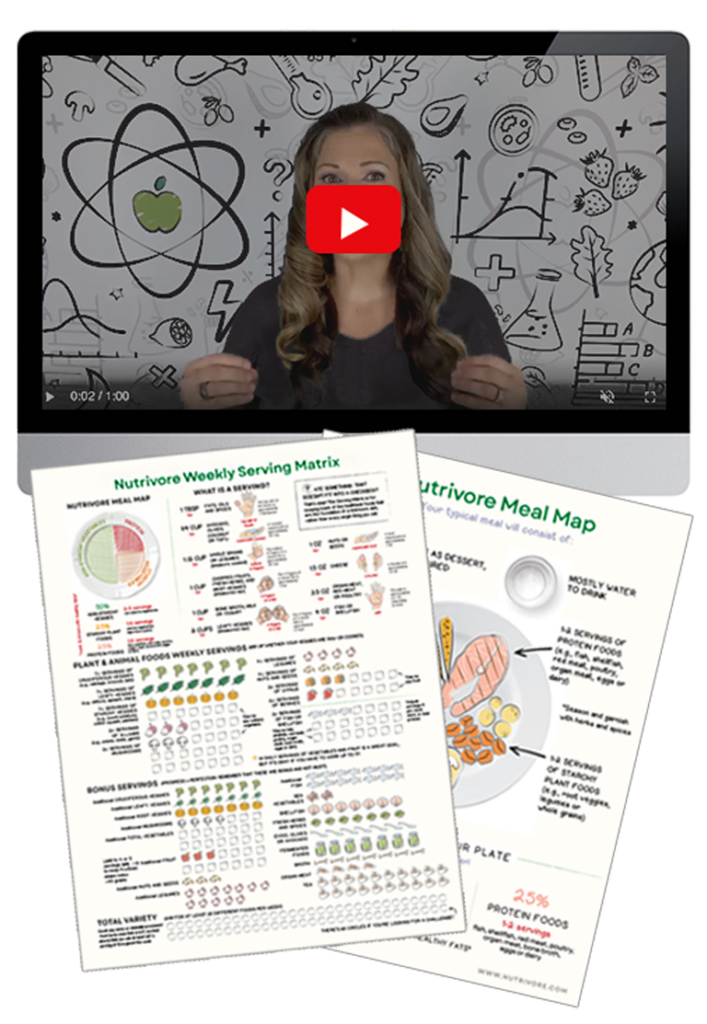 The Nutrivore Weekly Serving Matrix
The Nutrivore Weekly Serving Matrix digital resource is an easy-to-use and flexible weekly checklist designed to help you maximize nutrient-density and meet serving suggestions of Nutrivore foundational foods, all without having to weigh or measure your foods!
Includes a 1-hour video tutorial and downloadable interactive guides.
cITATIONS
Expand to see all scientific references for this article.