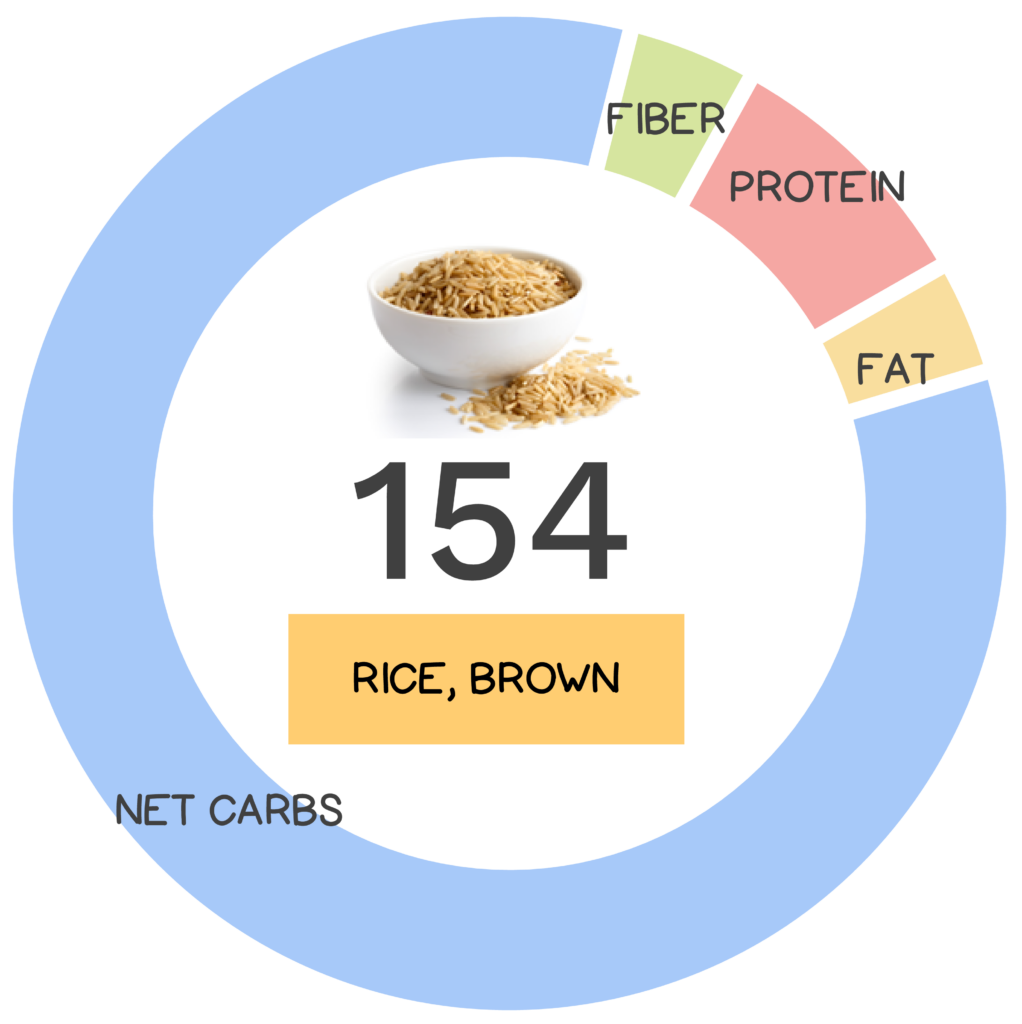 Arguably one of the most universally loved foods worldwide – whether you enjoy it plain, fried, or in noodle, pudding, or sushi form, rice is one of the most widely consumed grains in the world!
Grains are the edible fruits or seeds of grasses (family Poaceae or Gramineae) and rice is the seed of grass from the Oryza genus in the Poaceae family. The most popular variety, Asian rice (Orzya sativa), is believed to have first been domesticated in China between 13,500 and 8,200 years ago, while the less common African rice (Oryza glaberima), was independently domesticated 3,500 to 3,000 years ago. Today, there are over 40,000 varieties of rice worldwide, including well-known varieties such as jasmine and basmati.
This plant is typically grown in irrigated fields, which is why it is grown in areas with high rainfall, but even still, astoundingly rice production uses almost a third of the world's fresh water supply! Cultivation is labor-intensive which is why developing countries account for 95% of the world's total production. Major producers of rice include China, India, Indonesia, Bangladesh, and Vietnam. However, less than 8% of rice produced is traded internationally because the majority of rice is consumed domestically.
Rice is the third highest agricultural commodity, after sugarcane and maize, though it is the most important food crop, since large portions of the first two are not consumed by humans. This means rice is the most widely consumed staple food for over half of the world's population – especially in Africa and Asia. In fact, rice provides more than one-fifth of total calories consumed worldwide by humans!
Rice is generally classified according to the size of the grain – short, medium, and long, while the texture and flavor of rice depends on the amount and ratio of the two starches amylose and amylopectin. In a nutshell, more amylopectin equals stickier rice, while more amylose means fluffier rice. In general, short-grain rice is extra starchy and sticky, which allows it to hold its shape after cooking. Sometimes it is referred to as glutinous rice because it is glue-like, not because it contains gluten, which it does not! It is typically used in sushi and in desserts such as rice pudding. Long-grain rice consists of rice with grain length 3 to 5 times its width. It is high in amylose, meaning it remains intact after cooking and has a fluffy consistency, such as basmati and jasmine. Medium-grain rice falls in between – this rice is fluffy but also creamy. It is often used in dishes requiring thickness such as risotto and paella and includes varieties such as arborio and bomba. Brown rice is not its own variety of rice, it is actually any variety of rice that has the outer husk (aka hull) removed but still has the bran and germ intact. White rice is a refined version and is simply brown rice with the bran (remainder of the husk) and germ removed. And, despite its name, what we call "wild rice" isn't actually rice at all; it comes from the Zizania genus, rather than the Oryza genus like true rices. Regardless of which type you enjoy best, all that's left to say is "rice, rice, baby" …
Nutrivore Score for Brown Rice – 154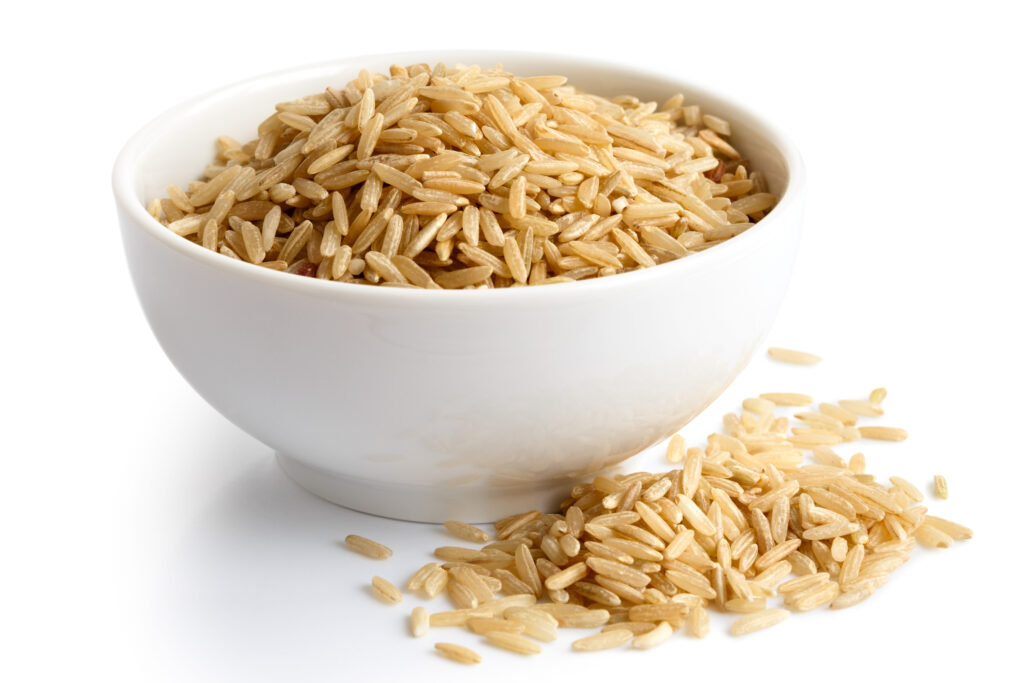 Brown rice has a Nutrivore Score of 154, making it a medium nutrient-dense food! Plus, it is a low-fat food; brown rice contains 1.0 grams of total fat per serving!
Per serving, white rice is an excellent source (20-50% daily value) of manganese; and a good source (10-20% daily value) of copper, selenium, vitamin B1 (thiamin), vitamin B3 (niacin), and vitamin B7 (biotin).
Want to Know the Top 100 Nutrivore Score Foods?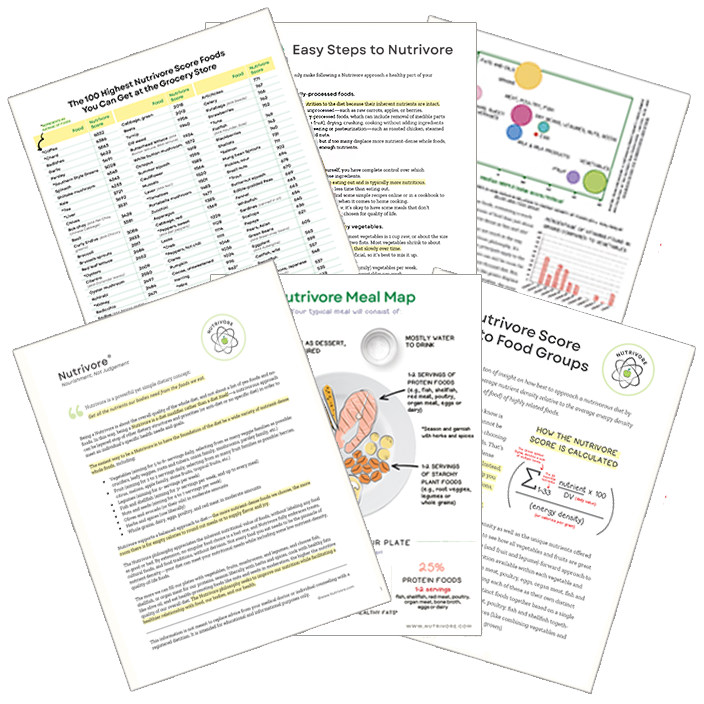 Get it Directly in Your Inbox!
The Nutrivore Newsletter is a weekly email that delivers bite-size fun facts, practical tips, recipes and resources. Sign up now and get 5 free guides directly to your inbox:
Easy Steps to Nutrivore 4-page guide
Nutrivore Foundational Foods 6-page guide
Nutrivore Score Guide to Food Groups 3-page guide
Nutrivore Meal Map
Top 100 Nutrivore Score Foods
Brown Rice Nutrition Facts
One serving of uncooked brown rice is standardized to 1/6 cup or about 31 grams (1.1 ounces). When you cook brown rice, it increases in volume: 1 cup raw brown rice is roughly equivalent to 3 cups cooked brown rice.
Brown Rice Nutrition Facts Per Serving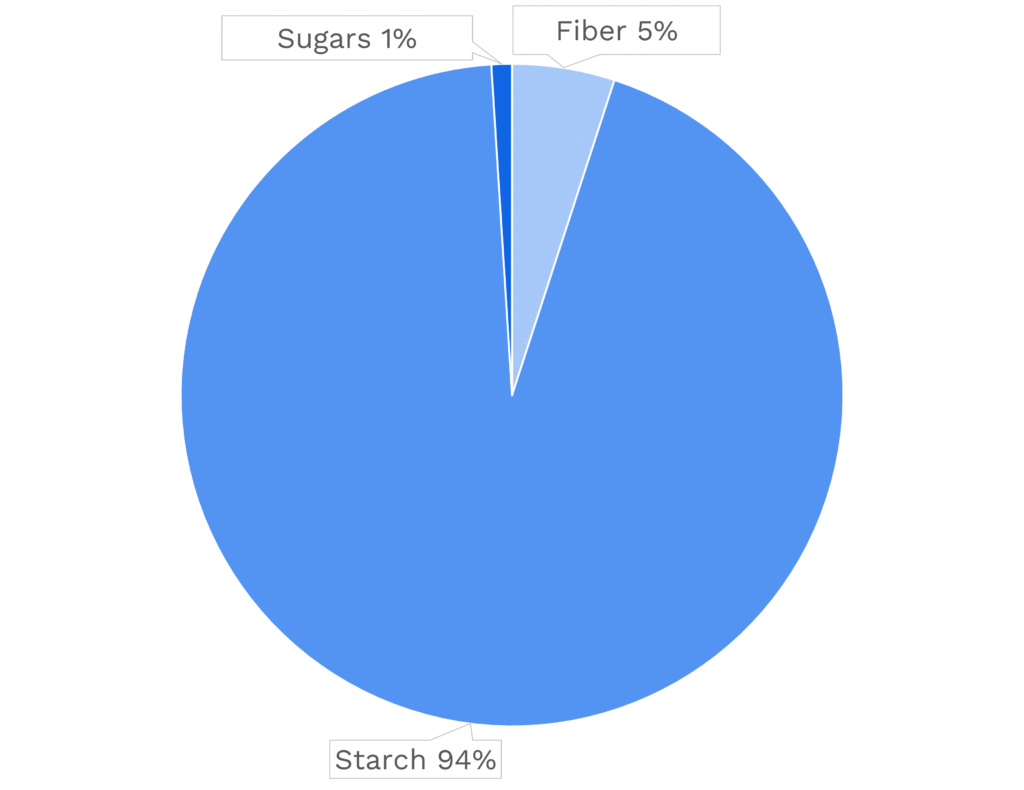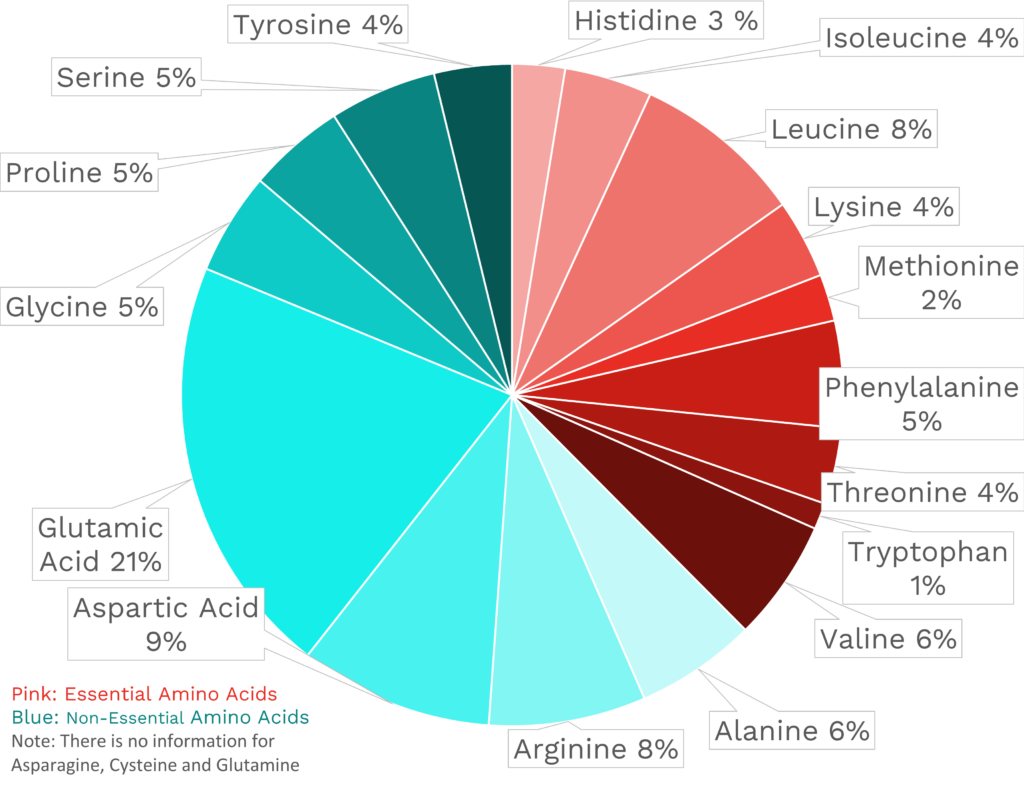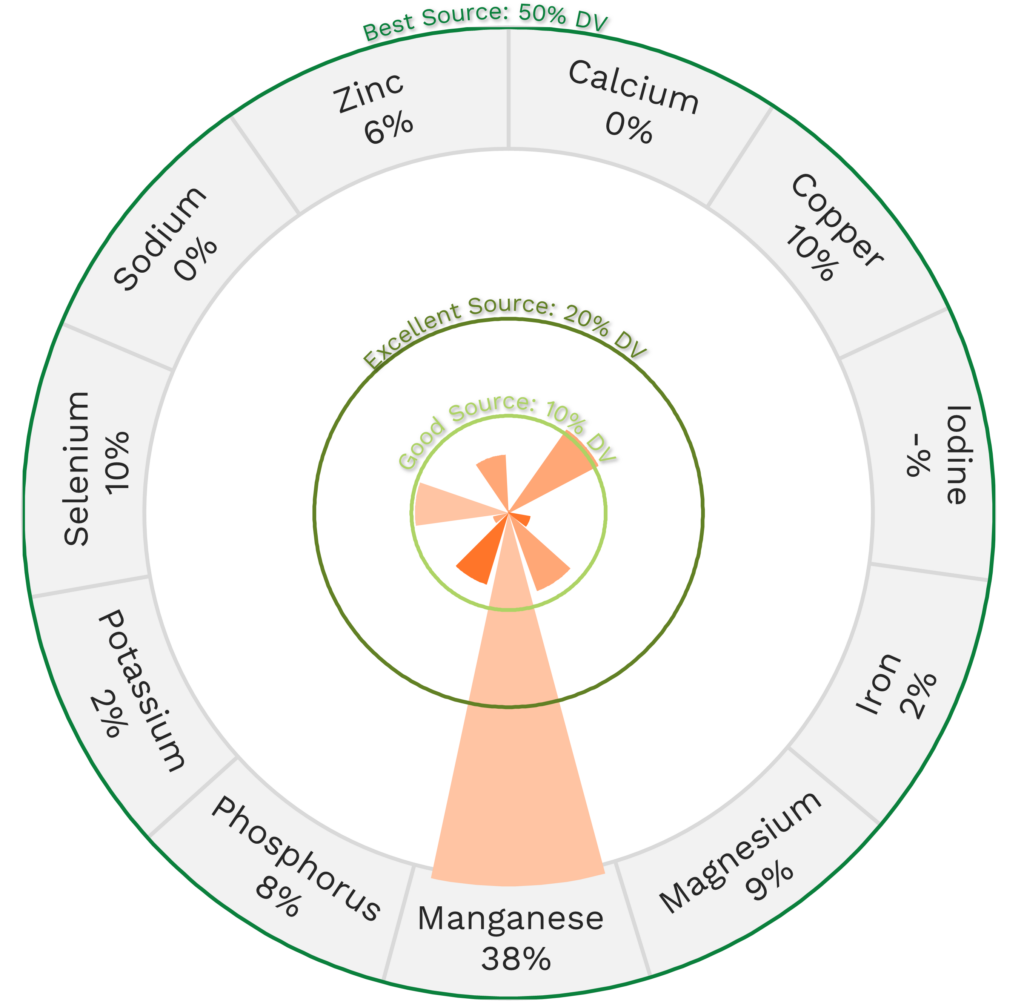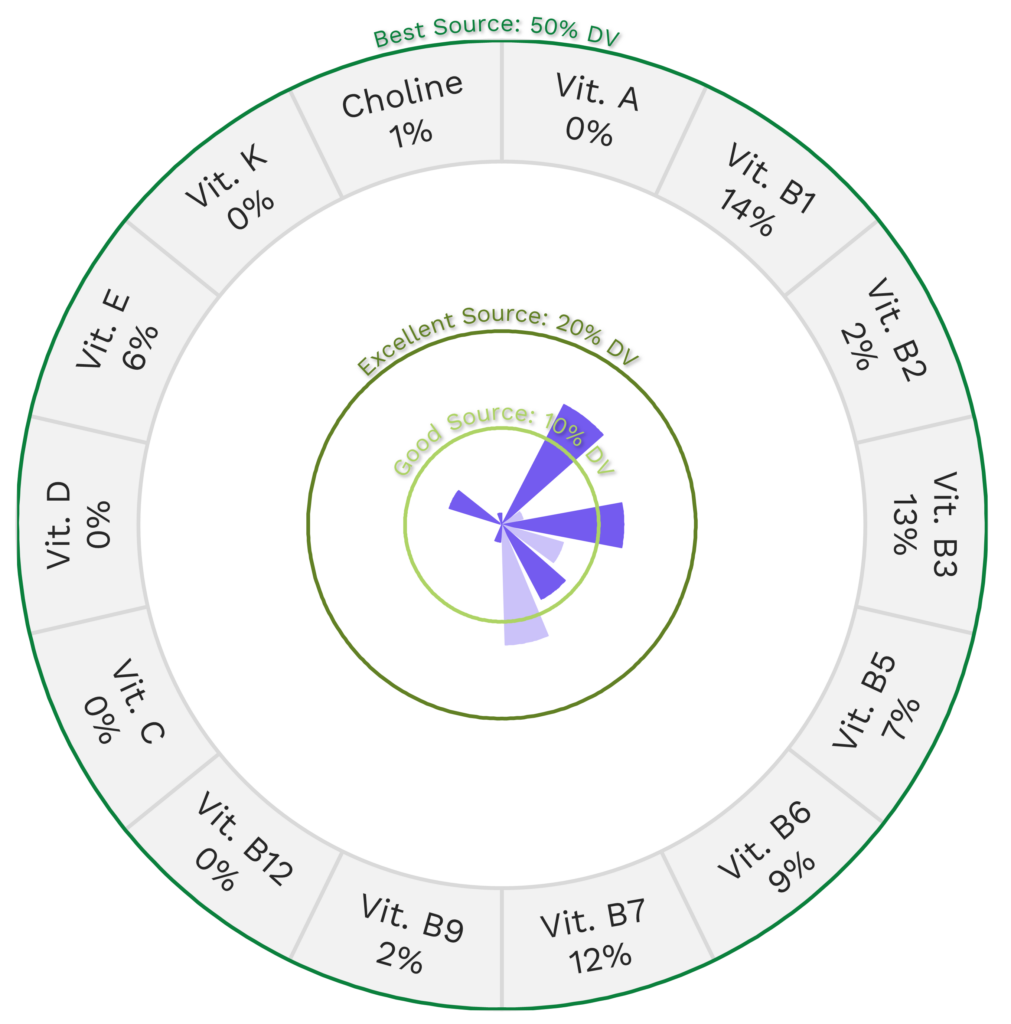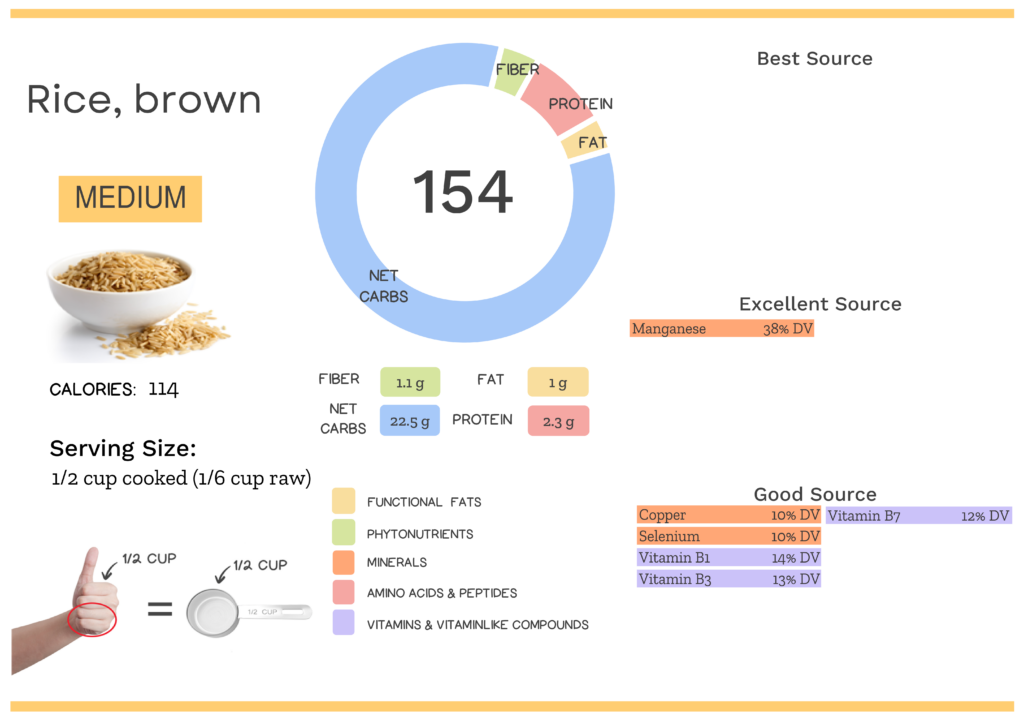 Brown Rice Nutrition Varies With Cooking and Processing
The Nutrivore Score of brown rice varies based on method of preparation and processing. Parboiled rice is rice that has been processed in a specific manner, resulting in the requirement of shorter cooking times. The rice is soaked and steamed in the hull, before it is dried and the hulls are removed. Enriched rice is fortified with nutrients that were lost during processing.
| | NUTRIVORE SCORE |
| --- | --- |
| Brown rice, long-grain, cooked | 160 |
| Brown rice, long-grain, raw | 154 |
| Brown rice, parboiled, dry | 120 |
Rice Nutrition Varies With Type
The Nutrivore Score of rice varies depending on type and there are lots of options available. Rice can vary based on variety, grain length, and color, to name a few. Brown rice is not actually a different type of rice, it is the same grain as white rice, with the outer hull still intact and wild rice is not actually rice, nor is it directly related to it, though it is prepared and consumed in a similar manner.
| | NUTRIVORE SCORE |
| --- | --- |
| Brown rice, long-grain, raw | 154 |
| Brown rice, medium-grain, raw | 1481 |
| White rice, glutinous, unenriched, raw | 56 |
| White rice, long-grain, unenriched, raw | 66 |
| White rice, medium-grain, unenriched, raw | 561 |
| White rice, short-grain, unenriched, raw | 571 |
| Wild rice, raw | 154 |
1Nutrivore Score may be higher since 10 to 25% of data is missing.
Surprised by the nutrition in rice? Maybe your friends will be too!
Health Benefits of Brown Rice Nutrients
Let's take a closer look at all of the best and excellent source of nutrients found in a 1/2-cup serving of brown rice and see how they benefit our health.
Brown Rice Provides 38% DV Manganese
Brown rice is an excellent source of manganese, providing 38% of the daily value per 1/2-cup serving!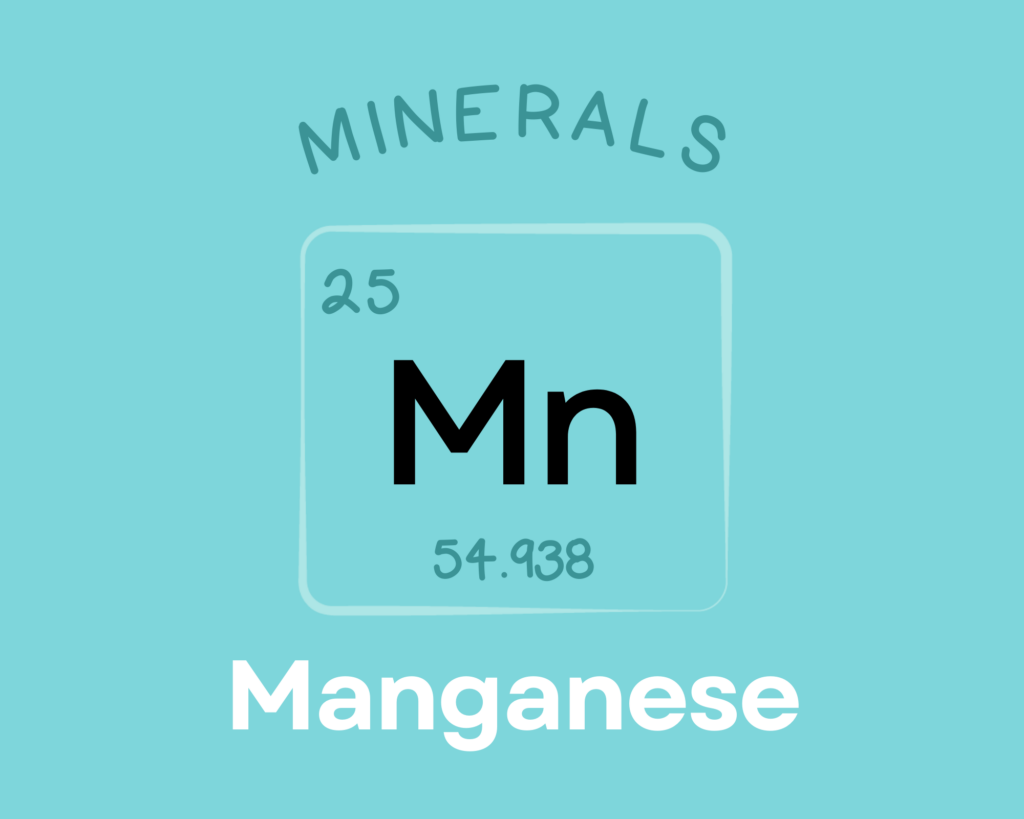 Manganese is an essential mineral that serves as a cofactor and component of numerous enzymes. Through these roles, it's involved in carbohydrate metabolism, amino acid synthesis, gluconeogenesis, detoxification, lipid processing, free radical defense, bone and collagen formation, and wound healing. Although the research so far is limited, some evidence suggests that manganese can protect against osteoporosis and diabetes, and may even be involved in seizure disorders. Learn more about manganese here.
Learn What Foods Are the Best Sources of Every Nutrient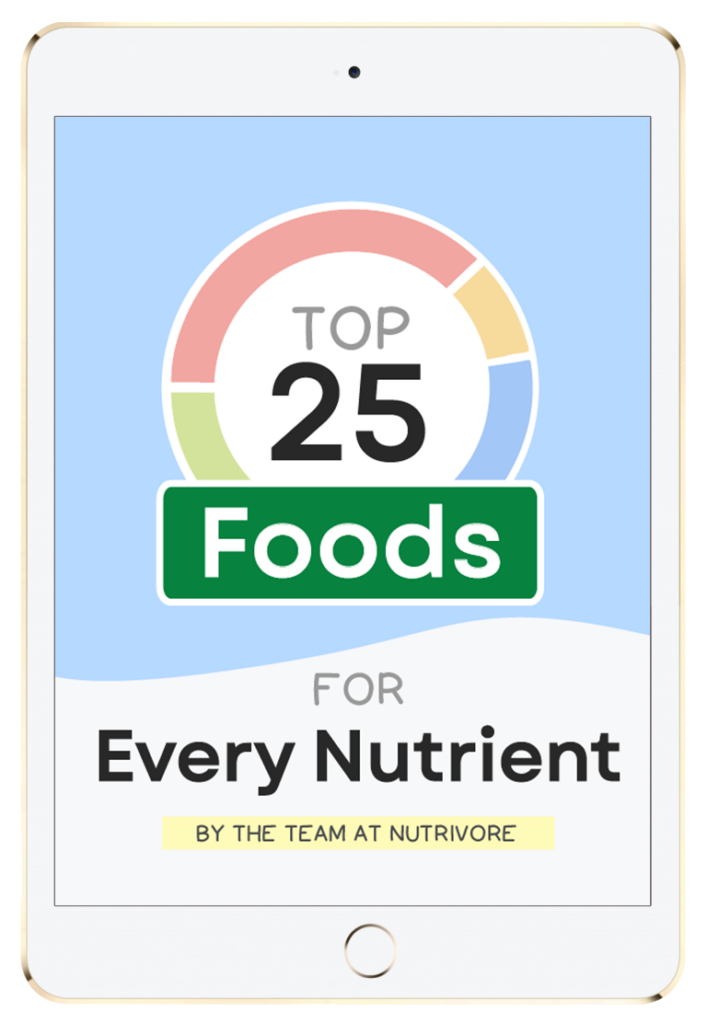 The Top 25 Foods for Every Nutrient
The Top 25 Foods for Every Nutrient e-book is a well-organized, easy-to-use guide to help you choose foods that fit your needs of 42 important nutrients while creating a balanced nutrient-dense diet.
Get two "Top 25" food lists for each nutrient, plus you'll find RDA charts for everyone, informative visuals, fun facts, serving sizes and the 43 foods that are Nutrient Super Stars!
How Much Brown Rice Should We Eat Per Day?
Grains and pseudograins, especially in their whole form, are a nutritionally valuable concentrated source of fiber, which is responsible for most of their health benefits.
The health benefits attributed to fiber are numerous. Diets rich in fiber reduce the risk of many cancers (especially colorectal cancer, but also liver, pancreas, and others) and cardiovascular disease, as well as lower inflammation overall. Prospective studies have confirmed that the higher our intake of fiber, the lower our inflammation (as measured by C-reactive protein). In fact, a recent study showed that the only dietary factor that correlated with incidence of ischemic cardiovascular disease is low fiber intake (not saturated fat!); the more fiber we eat, the lower our risk. If someone has kidney disease, a high-fiber diet reduces their risk of mortality. If someone has diabetes, a high-fiber diet reduces their risk of mortality. A high fiber intake can even reduce the chances of dying from an infection.
Many of the health benefits attributed to fruits, vegetables, nuts, legumes, and whole grains are due to the way the fiber in these foods impact the gut microbiota. However, fiber has other effects, too, like regulating peristalsis of the intestines (the rhythmic motion of muscles around the intestines that pushes food through the digestive tract), stimulating the release of the suppression of the hunger hormone ghrelin (so we feel more full), and slowing the absorption of simple sugars into the bloodstream to regulate blood sugar levels and avoid the excess production of insulin. Fiber also binds to various substances in the digestive tract (like hormones, bile salts, cholesterol, and toxins) and, depending on the type of fiber, can facilitate either elimination or reabsorption (for the purpose of recycling, which is an important normal function for many substances like bile salts and cholesterol), both of which can be extremely beneficial—if not essential—for human health.
Based on all of these benefits, the recommended dietary intake for fiber is 14 grams per 1000 kcal, which translates to 28 grams of fiber, if you eat a 2,000 calorie per day diet. However, there are many studies showing greater benefits from even higher levels of intake. Learn more about fiber here.
Easily track your servings of Nutrivore Foundational Foods!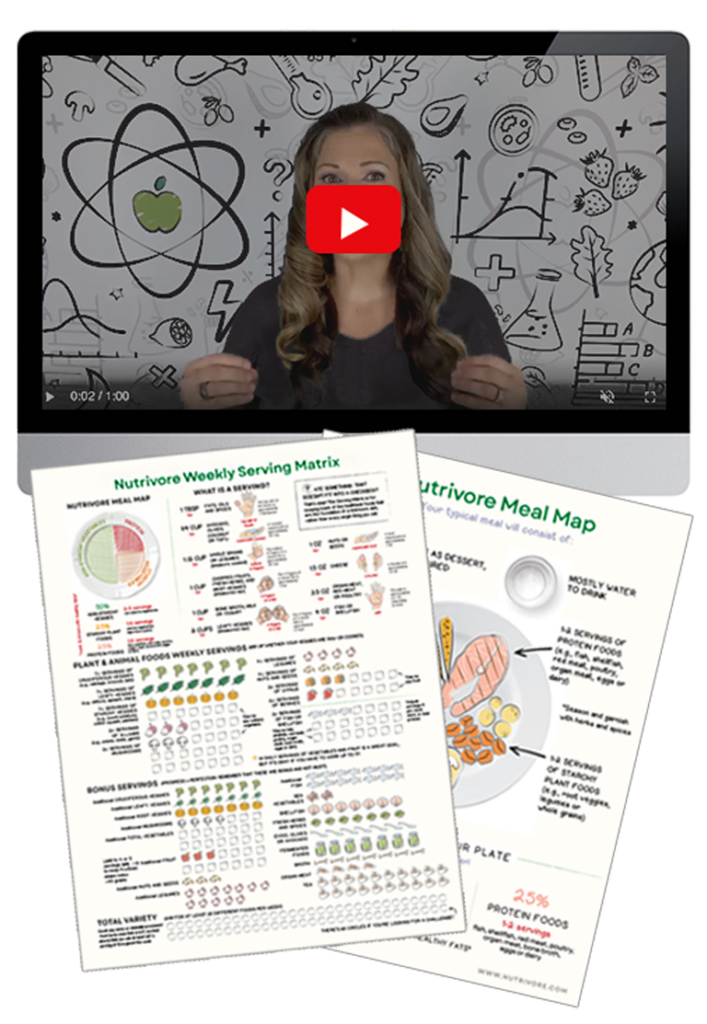 The Nutrivore Weekly Serving Matrix
The Nutrivore Weekly Serving Matrix digital resource is an easy-to-use and flexible weekly checklist designed to help you maximize nutrient-density and meet serving suggestions of Nutrivore foundational foods, all without having to weigh or measure your foods!
Includes a 1-hour video tutorial and downloadable interactive guides.
cITATIONS
Expand to see all scientific references for this article.