Table of Contents

[Hide]

[Show]
Health Benefits of Melons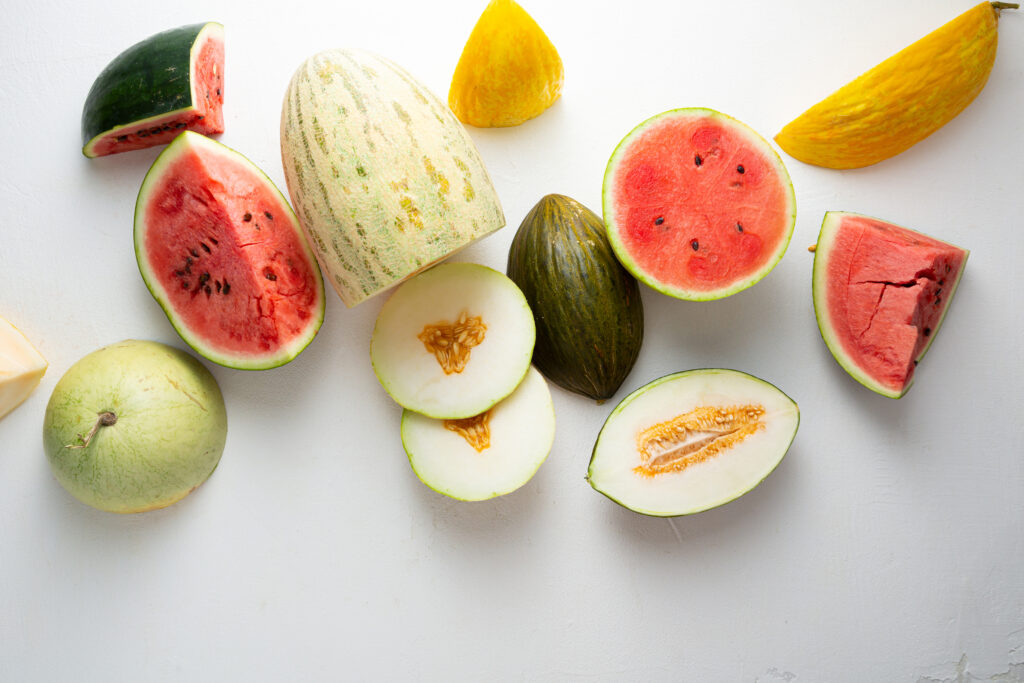 Melons are the sweet, juicy fruits produced by members of the plant family Cucurbitaceae, and are related to squash and cucumbers (botanically, they're also technically berries!). They originated in Africa and Southwest Asia and were grown by ancient Egyptians, and were brought to Europe as early as 1350 BC (melon seeds have been found in sacred wells in some areas of Sardinia). These fruits were among the earliest domesticated plants in the Old World, and were also one of the first crops to be brought to the New World by westerners. Almost 30 million tons of melons are produced worldwide each year!
In addition to the above, a number of heirloom melons exist—some of which are grown today by various Native American tribes in New Mexico, who carry the tradition of growing melons native to the Southwest United States. Some of these include the Corrales melon, which is oblong, sweet, and juicy; the Ojo Caliente melon, which is oval with juicy pale green flesh; the Santo Domingo casaba, which has wrinkly skin and pale, sweet, juicy flesh; and the San Juan melon, which resembles a honeydew and has sweet green flesh.
Studies of whole melon and melon juice consumption also support the idea that these fruits are a boon for our health! For example, in a 2019 crossover trial of 33 overweight or obese adults, consuming two cups of watermelon daily for four weeks led to significantly decreased body weight, reduced BMI, lowered systolic blood pressure, and decreased the participants' waist-to-hip ratio, while also eliciting more robust satiety responses (including reduced hunger). In addition, the watermelon consumption led to lower oxidative stress and greater total antioxidant capacity in the blood. In a 2013 study of postmenopausal women, daily watermelon supplementation for six weeks led to decreases in arterial stiffness and aortic systolic blood pressure.
Want to Know ALL the Easy Steps to Nutrivore?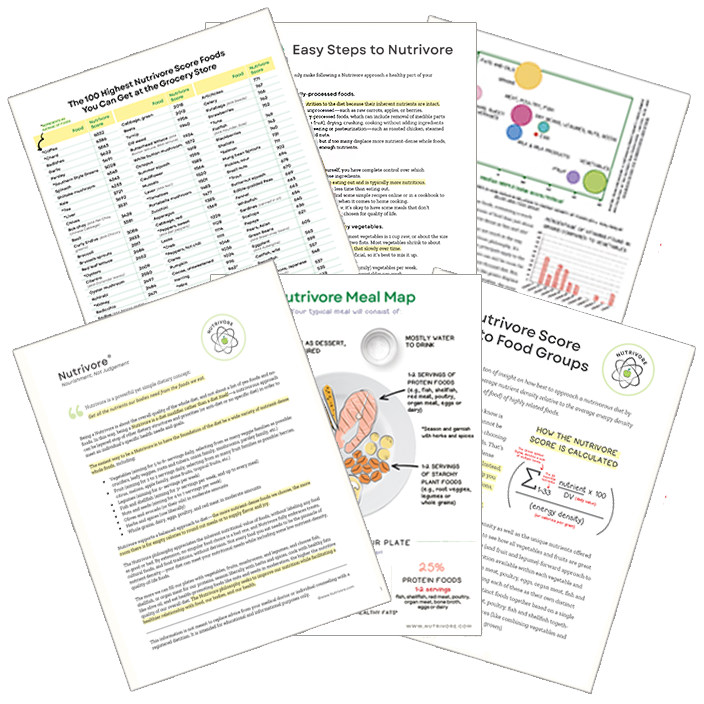 Get it Directly in Your Inbox!
The Nutrivore Newsletter is a weekly email that delivers bite-size fun facts, practical tips, recipes and resources. Sign up now and get 5 free guides directly to your inbox:
Easy Steps to Nutrivore 4-page guide
Nutrivore Foundational Foods 6-page guide
Nutrivore Score Guide to Food Groups 3-page guide
Nutrivore Meal Map
Top 100 Nutrivore Score Foods
Examples of Melons
canary melon
cantaloupe
casaba
Charentais
Christmas melon
Crenshaw melon
derishi
Galia
honeydew
horned melon
melon pear
muskmelon
net melon
ogen melon
Persian melon
Russian melon (aka Uzbek melon)
sharlyn
sweet melon
watermelon
winter melon
Nutrients in Melons
Easily track your servings of Nutrivore Foundational Foods!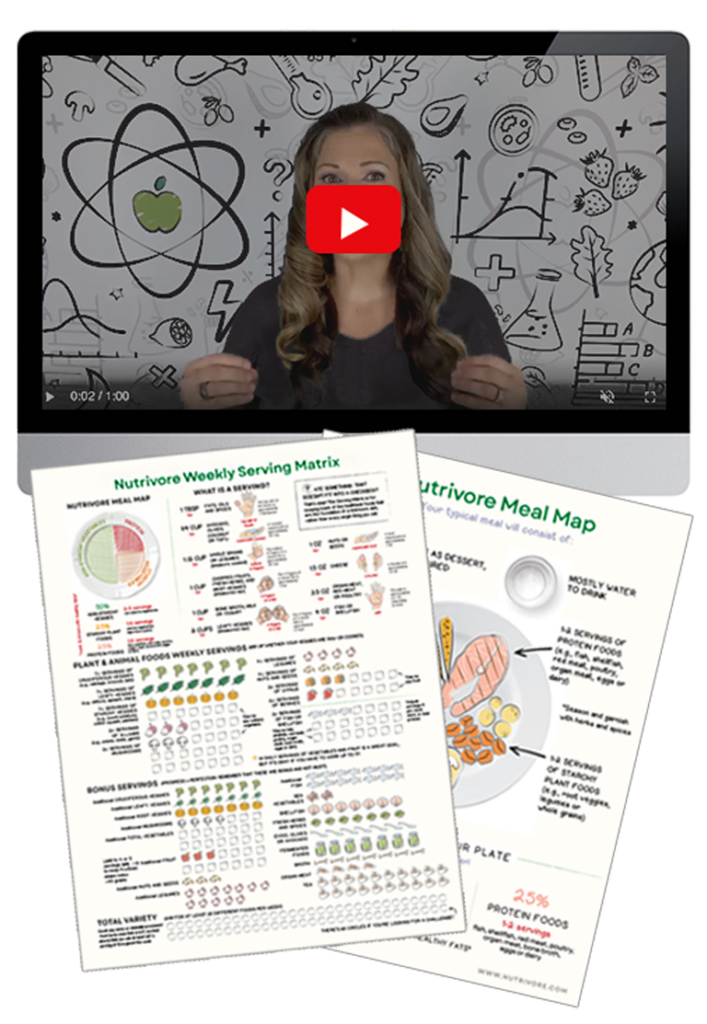 The Nutrivore Weekly Serving Matrix
The Nutrivore Weekly Serving Matrix digital resource is an easy-to-use and flexible weekly checklist designed to help you maximize nutrient-density and meet serving suggestions of Nutrivore foundational foods, all without having to weigh or measure your foods!
Includes a 1-hour video tutorial and downloadable interactive guides.
Help me to keep building Nutrivore.com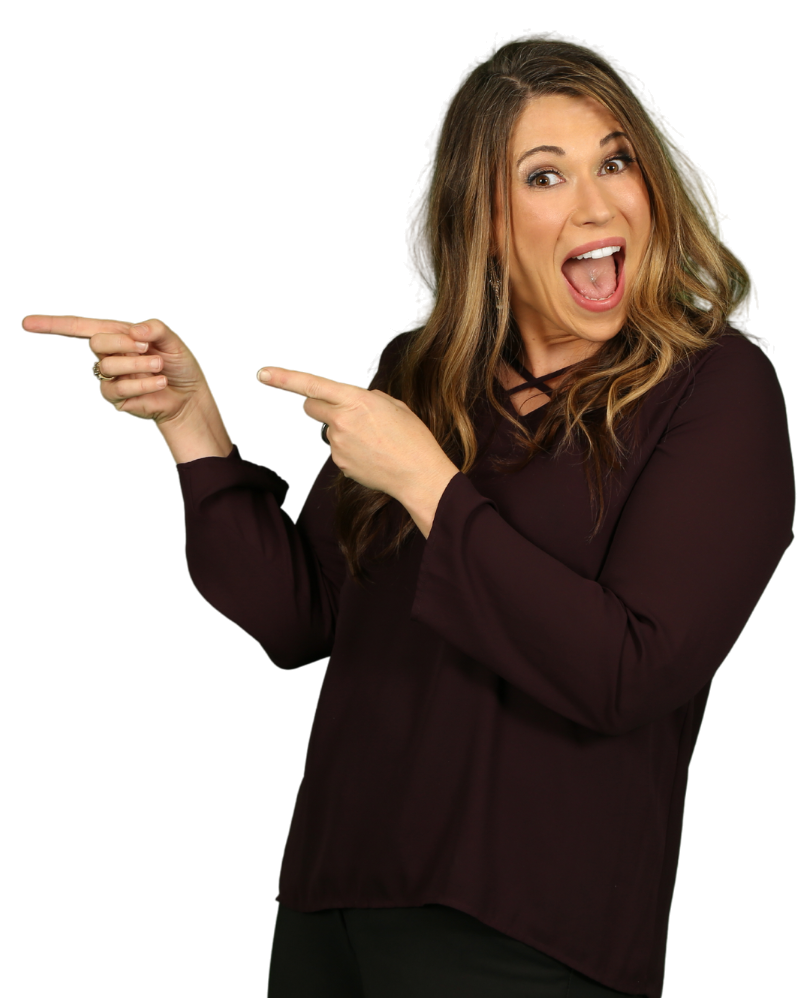 I'm working on writing more awesome articles on this topic to be featured right here on this webpage. If you're enjoying the content my team and I have created thus far and would like to see more, you can support our efforts to keep building out this site by joining the Nutrivore community on Patreon!
Plus, you'll gain exclusive access to the monthly Nutrivore Podcast, a NEW e-book every single month on a Nutrivore foundational food group, including 12 recipes, plus the entire, browsable Nutrivore Score database, and you can ask me all your Nutrivore questions directly! Sign up now and also get 5 free Nutrivore guides as a welcome gift! Win-win!
Citations
Expand to see all scientific references for this article.