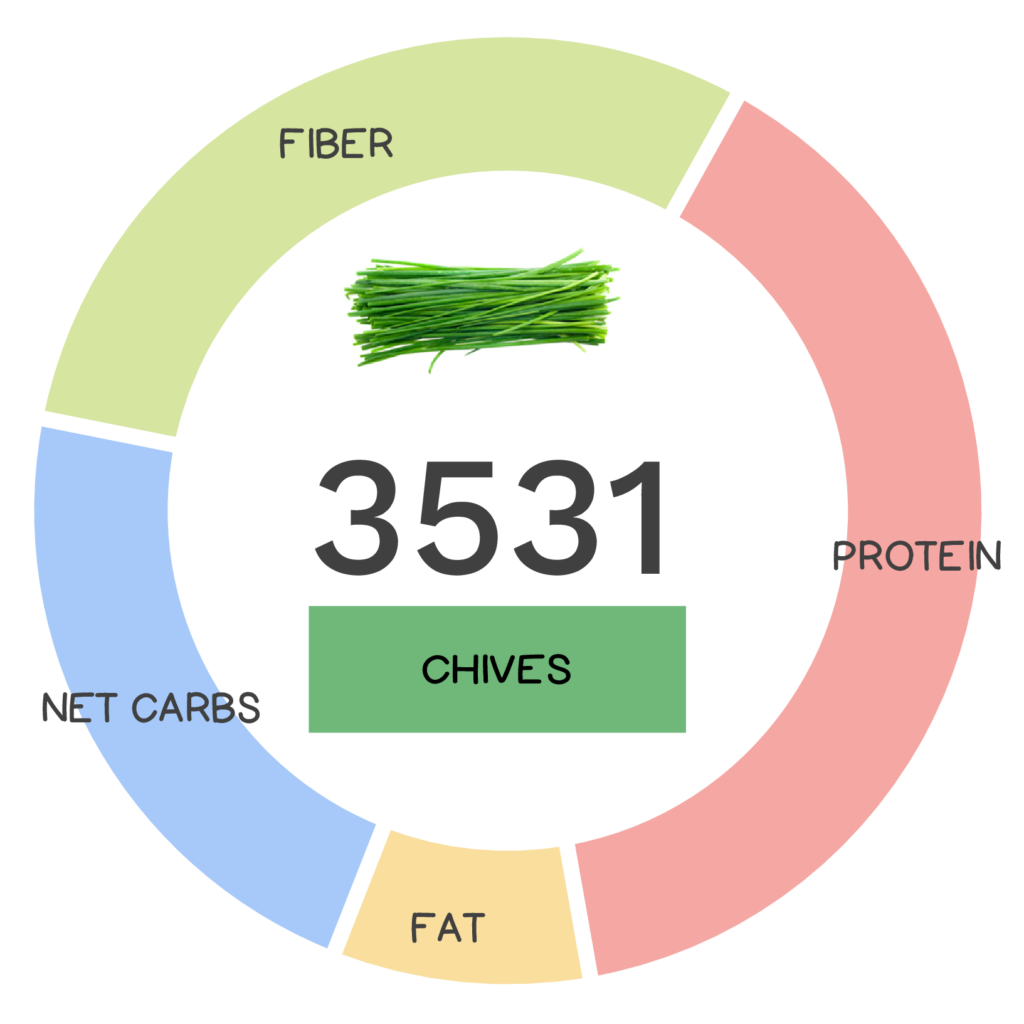 Perhaps best known as a garnish topping baked potatoes, chives are an herb with so much more to offer, both from a culinary perspective and health-wise. They are members of the Allium family (also known as the onion family), and are closely related to garlic, leeks, onions (no surprise there), scallions, and shallots. This family is huge, including over 900 different species widely located across the globe. Alliums are among the oldest cultivated vegetables and throughout history they have been used for food, ornamentally, in medicine and as part of religious practices. The word "allium" is believed to derive from the Greek ἀλέω (or aleo), which means "avoid," and refers to the potent odor of these vegetables! Indeed, alliums contain an enzyme called alliinase that produces volatile sulfur compounds when their plant tissue gets damaged, leading to their characteristic aroma and taste. (These compounds also help keep the plants safe from pests!)
Chives (Allium schoenoprasum) consist of clumps of slender bulbs that produce thin, tubular leaves, used as an herb. Its species name, schoenoprasum, derives from Greek words meaning sedge or rush, and leek so it's no surprise that in the Middle Ages, they were known as "rush leek." Chives are the only species of Allium native to both the Old World and the New World, and have been used for 5000 years, with cultivation in Europe since the Middle Ages. This plant is widespread in nature and is native to parts of Asia, Europe, and North America. In fact, this herb is very easy to grow at home so much so that if you're not careful, it may actually take over you garden if the flowers are allowed to fully develop and scatter seeds. Fortunately (and perhaps surprisingly to many) the beautiful pink, purple, red or white flowers of this plant are edible, best enjoyed just after they have opened! (That's what I call killing two birds with one stone – save your garden and enjoy a tasty treat!) Apart from a fresh supply of this healthful herb with its mild onion-like flavor, there are so many other benefits to growing this plant at home. They have insect repelling properties which makes them great companion plants useful in gardens to help deter pests. Despite this ability, they are actually attractive to bees and provide a great deal of nectar for pollinators (they were actually rated top 10 for most nectar production amongst UK plants). Back in the day, chives were used in fortune telling and hanging bunches of this dried herb around your home was believed to ward off disease and evil! They were also said to symbolize usefulness – indeed they are very useful as a flavoring herb in many a recipe in the kitchen! Get ready for some more "chive talkin!"
Everything You Need to Jump into Nutrivore TODAY!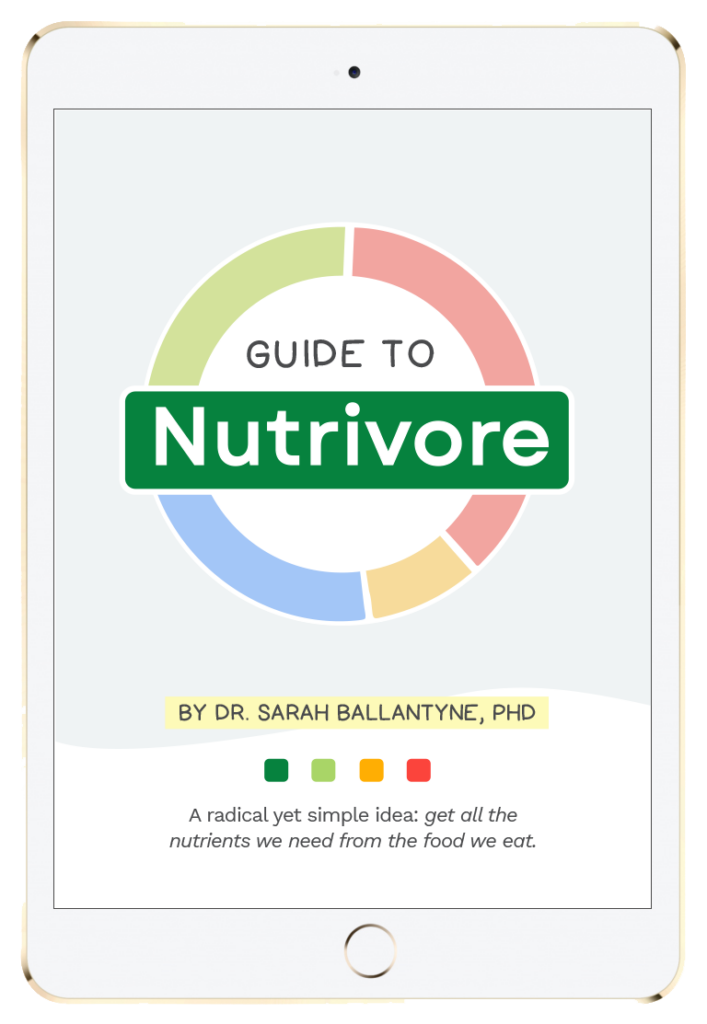 Guide to Nutrivore
The Guide to Nutrivore e-book explains why and how to eat a Nutrivore diet, introduces the Nutrivore Score, gives a comprehensive tour of the full range of essential and important nutrients!
Plus, you'll find the Top 100 Nutrivore Score Foods, analysis of food groups, practical tips to increase the nutrient density of your diet, and look-up tables for the Nutrivore Score of over 700 foods.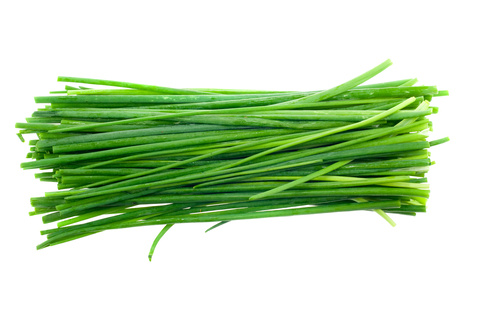 Nutrivore Score for Chives – 3531
Chives have an impressive Nutrivore Score of 3531, making them a super nutrient-dense food! Plus, it is a low-carb and low-calorie food; amazingly, the calorie count of chives is just 16 calories per cup!
Per serving, chives are a best source (>50% daily value) of thiosulfinates; and an excellent source (20-50% daily value) of vitamin K.
Want to Know the Top 100 Nutrivore Score Foods?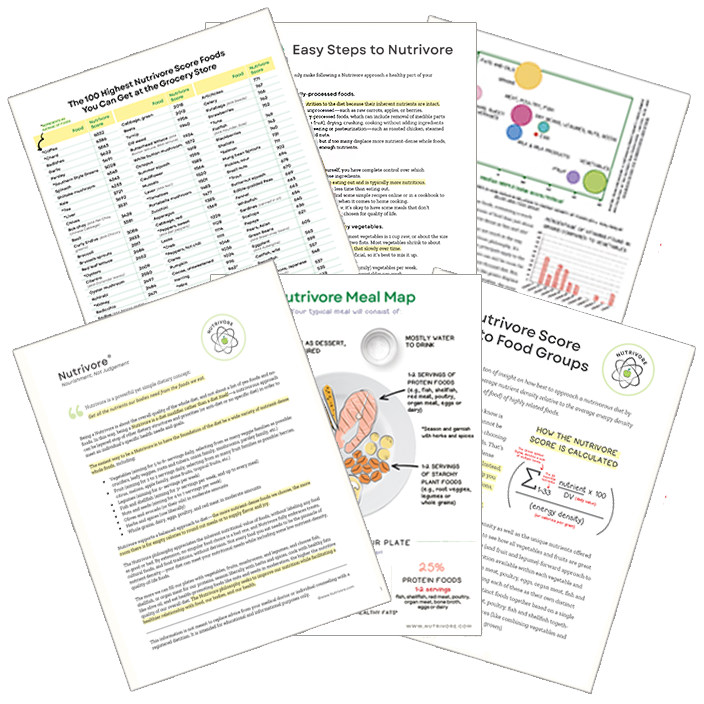 Get it Directly in Your Inbox!
The Nutrivore Newsletter is a weekly email that delivers bite-size fun facts, practical tips, recipes and resources. Sign up now and get 5 free guides directly to your inbox:
Easy Steps to Nutrivore 4-page guide
Nutrivore Foundational Foods 6-page guide
Nutrivore Score Guide to Food Groups 3-page guide
Nutrivore Meal Map
Top 100 Nutrivore Score Foods
Chive Nutrition Facts
One serving of chives is standardized to 1/4 cup of fresh chives, or about 12 grams (0.4 ounces). For herbs, on average, three parts fresh is roughly equivalent to 1 part dried, so if using dried chives: 1 tablespoon fresh chives is equivalent to 1 teaspoon dried chives.
Chive Nutrition Facts Per Serving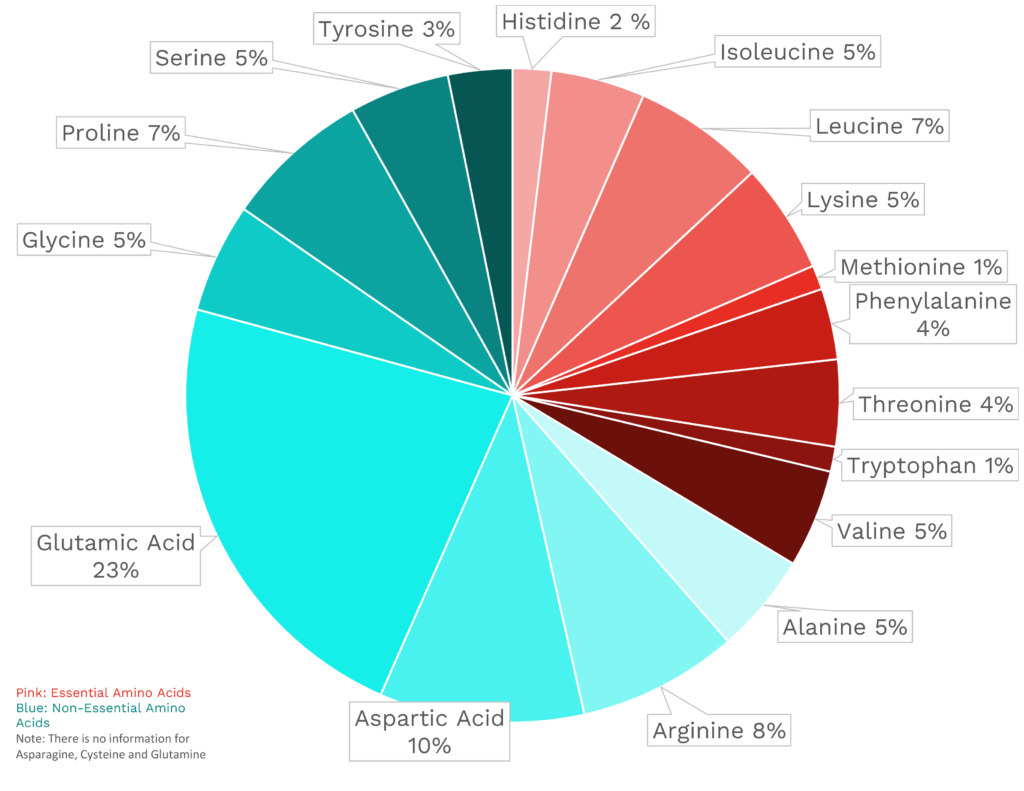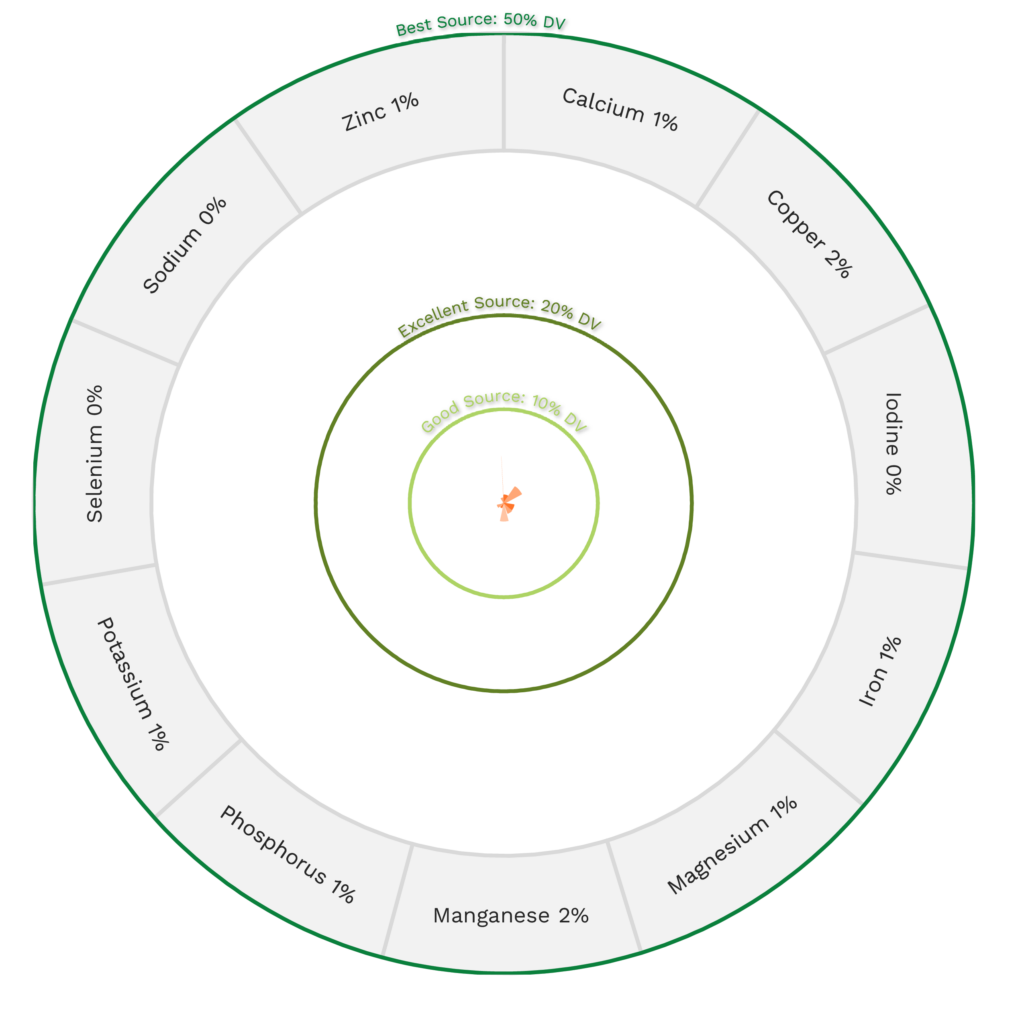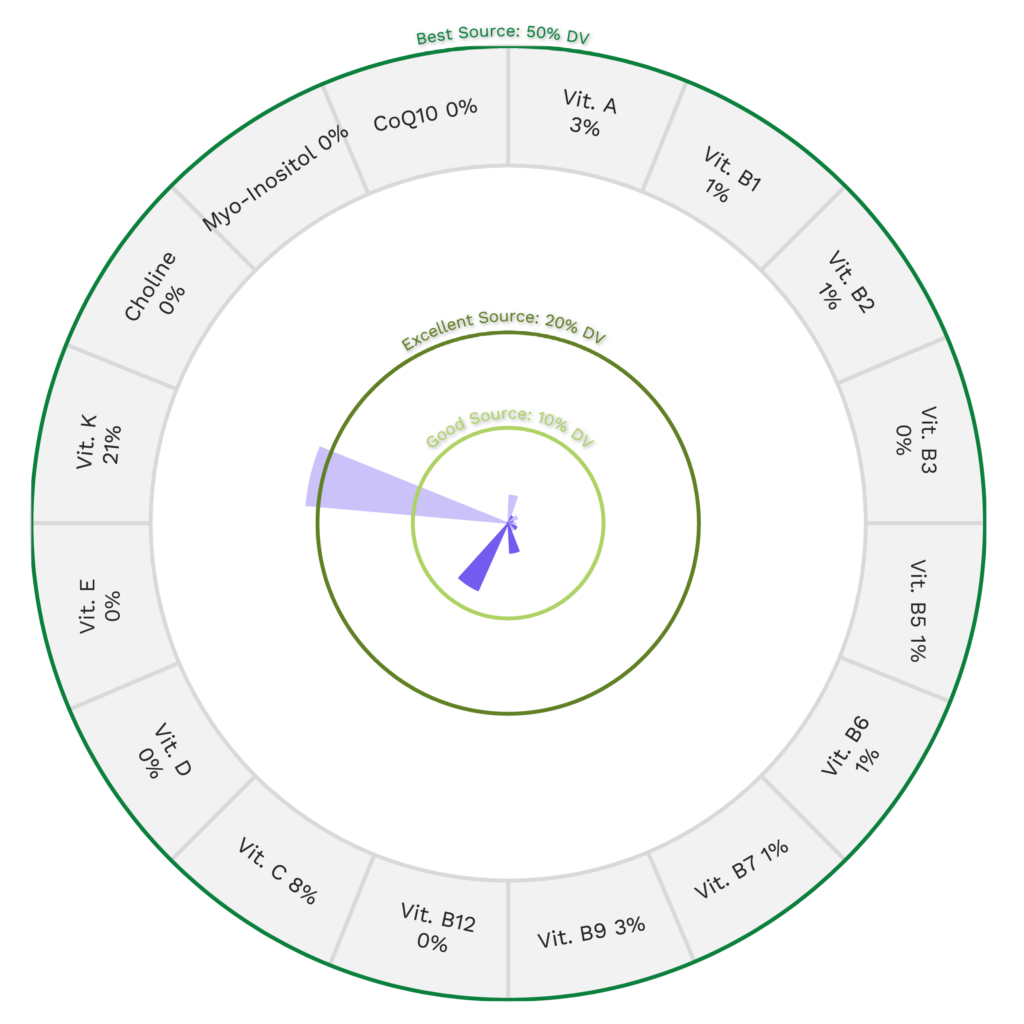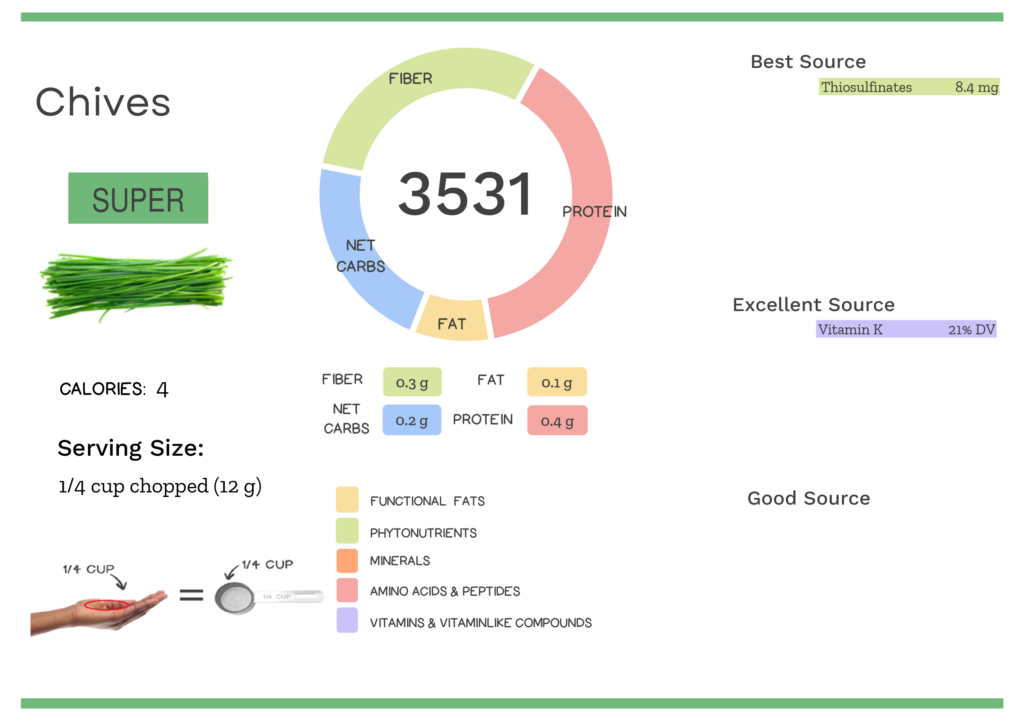 Chive Nutrition Varies With Processing
The Nutrivore Score for chives varies depending on processing. For instance, freeze-dried forms of this herb are conveniently available year-round!
| | NUTRIVORE SCORE |
| --- | --- |
| Chives, freeze-dried | 7421 |
| Chives, raw | 3531 |
1Nutrivore Score may be higher since 10 to 25% of data is missing.
Surprised that chives are THAT nutritious? Maybe your friends will be too!
Health Benefits of Chive Nutrients
Let's take a closer look at all of the best and excellent source of nutrients found in a 1/4-cup serving of chives and see how they benefit our health.
Chives Provide 8.4 mg of Thiosulfinates
Chives are a rich source of well-studied sulfur-containing compounds called thiosulfinates, which are responsible for the distinctive pungent flavor of allium vegetables (such as garlic, onions, shallots, and leeks). Interestingly, thiosulfinates aren't even formed until the vegetables are damaged (via chewing, cutting, or other processing).
Chives provide 8.4 mg of thiosulfinates per 1/4-cup serving.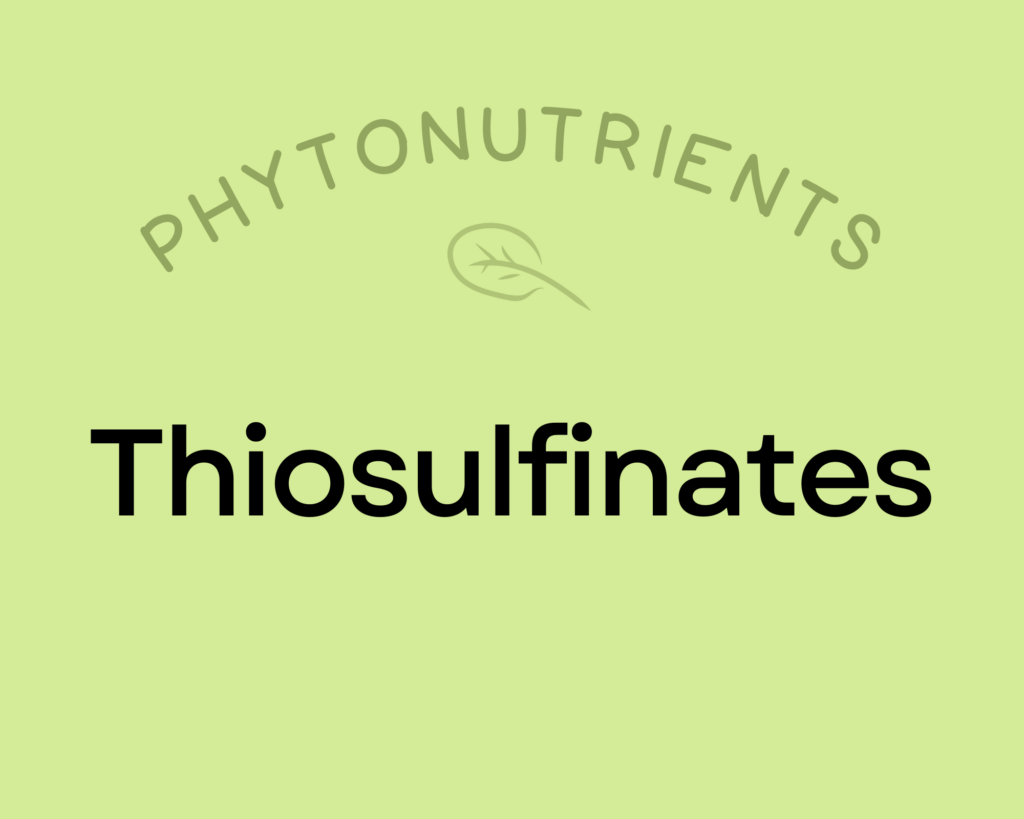 Thiosulfinates are the compounds responsible for the distinctive pungent flavor of allium vegetables (such as onions, garlic, shallots, and leeks). Thiosulfinates provide diverse beneficial effects, including powerful anticancer properties as well as antioxidant, anti-inflammatory, and antithrombotic effects. In general, thiosulfinates exert their effects by modulating important enzymes (like the cytochrome P450 superfamily and glutathione S-transferases) that help detoxify carcinogens and prevent DNA adducts from forming. Learn more about thiosulfinates here.
Chives Provide 21% DV Vitamin K
Chives are also an excellent source of vitamin K, providing 21% of the daily value per 1/4-cup serving.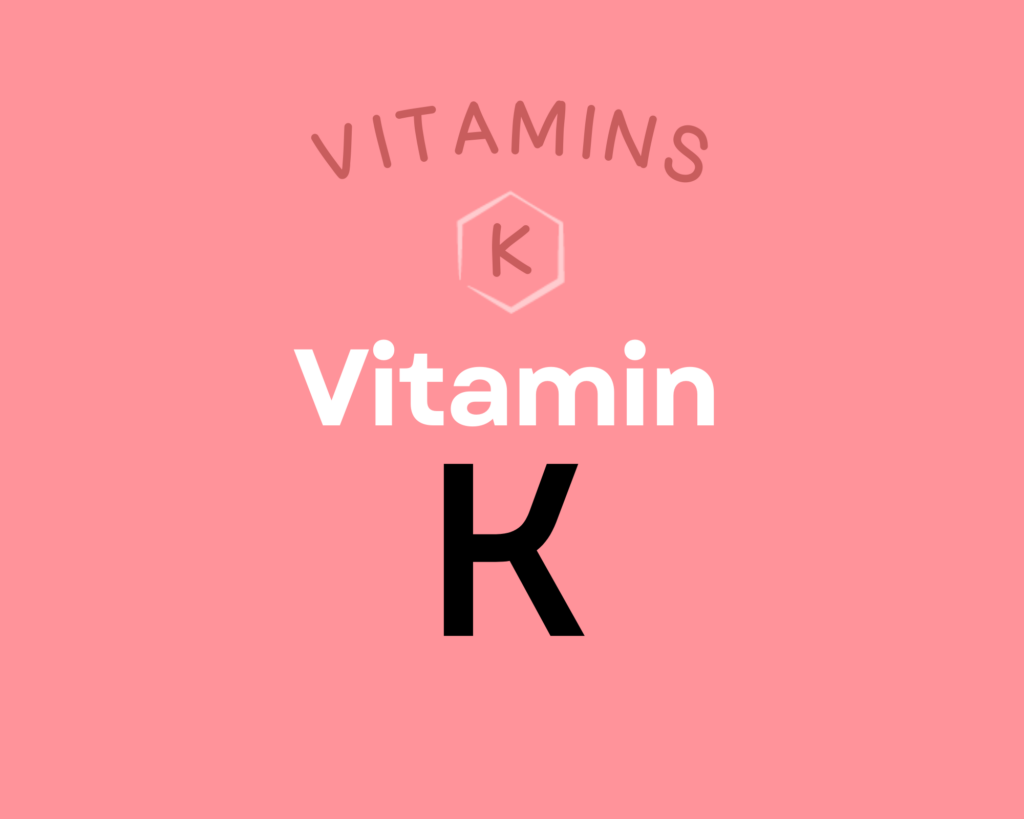 Vitamin K is actually a group of fat-soluble vitamins with a similar molecular structure, existing as K1, multiple isoforms of K2, and the synthetic form K3. This nutrient plays a vital role in coagulation, due to serving as a cofactor for proteins needed for blood clotting; it's also essential for bone metabolism, cellular function, and the prevention of soft tissue calcification. Getting enough vitamin K2 can help protect against cardiovascular disease, may improve bone mineral density and skeletal health, and may even support endocrine function and brain health; there's also some limited evidence it has anti-cancer and anti-inflammatory properties. Learn more about vitamin K here.
Learn What Foods Are the Best Sources of Every Nutrient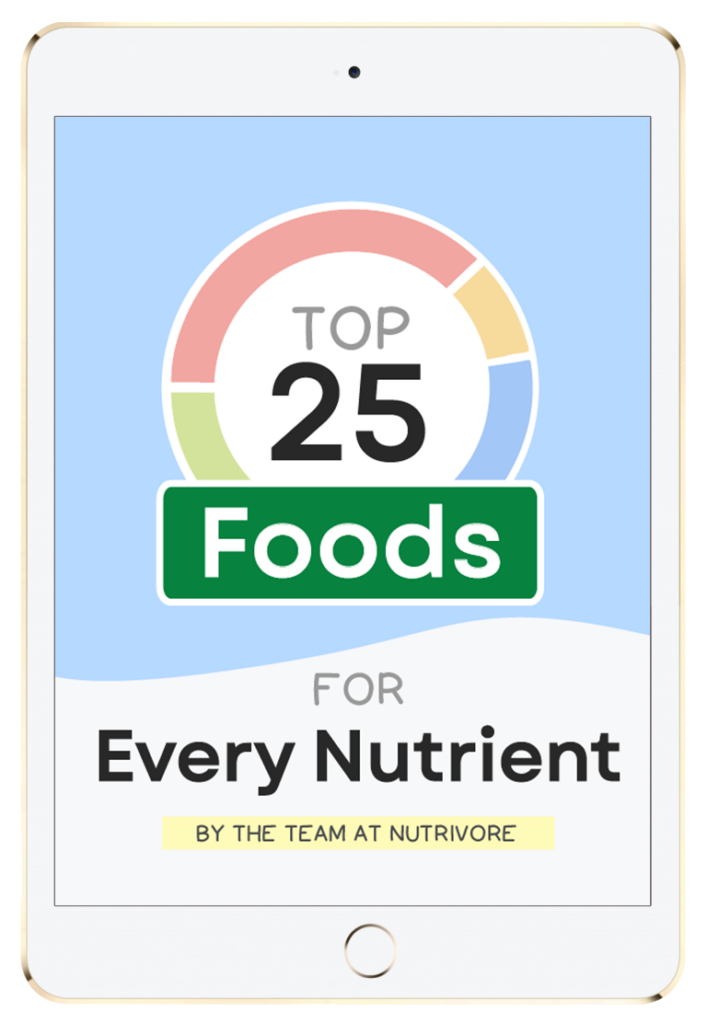 The Top 25 Foods for Every Nutrient
The Top 25 Foods for Every Nutrient e-book is a well-organized, easy-to-use guide to help you choose foods that fit your needs of 42 important nutrients while creating a balanced nutrient-dense diet.
Get two "Top 25" food lists for each nutrient, plus you'll find RDA charts for everyone, informative visuals, fun facts, serving sizes and the 43 foods that are Nutrient Super Stars!
How Much Chives Should We Eat per Day?
Herbs (like chives) are often solely used as garnish but in actuality provide the perfect opportunity to deliver a health-promoting boost of flavor and nutrients to any dish.
The health benefits attributed to herbs and spices, and particularly their phytonutrient content and volatile oils, are incredibly vast. In general, herbs and spices have been shown to have powerful antioxidant activity, exhibit anti-cancer effects (especially due to polyphenols, terpenes, vanilloids, and organosulfur compounds), reduce inflammation (for example, basil, bay leaves, sage, thyme, licorice, and oregano have been shown to improve cytokine profiles), and reduce cardiovascular disease risk.
There is evidence from human clinical trials showing that adding spices and herbs to our diet can improve serum lipid profiles (HDL cholesterol, LCL cholesterol and triglycerides) as well as glycemic control, blood pressure, inflammation, and oxidative stress. For example, a 2022 study added a mere 6.6 grams per day per 2100 calories of herbs and spices (that's about a teaspoon of seasonings throughout the whole day) to the diets of adults with risk factors for cardiovascular disease, with a crossover design comparing to a 3.3 grams of herbs and spices phase as well as a <0.5 grams herbs and spices phase. After four weeks consuming the higher level of herbs and spices, the participants had significant improvements in gut microbiome composition including growth of bacteria associated with reduced cardiovascular disease risk. A 2021 study by the same research group showed reductions in blood pressure after a single day of higher intake of herbs and spices. And a follow-up 2022 study showed reduced markers of inflammation after four weeks of the higher spice intake diet, including reduced fasting plasma IL-6 and postprandial plasma IL-1β, IL-8, and TNF-α. All in all, this makes a compelling case for aiming for a teaspoon of dried herbs and spices (or 1 tablespoon fresh) or more per day added to our meals! Learn more about herbs and spices here.
Not only are chives a popular herb but they are also a member of the allium family. Studies show that overall consumption of alliums (like chives) is linked with improved cardiovascular health and lower risk of cancer. In fact, a variety of studies have shown allium consumption is associated with a lower risk of: colorectal cancer (up to 22% lower risk), endometrial cancer (up to a 24% lower risk; 59% lower risk in premenopausal women), gastric cancer (up to a 46% lower risk), ovarian cancer (up to an 21% lower risk), prostate cancer (up to a 49% lower risk), and upper aerodigestive tract cancer [including oral cavity, pharynx, larynx, & esophagus] (up to a 21% lower risk).
Since the health benefits attributed to herbs (like chives) are credited to the diverse array of phytonutrients and volatile oils found within different herbs and spices, it is important that we strive for variety when incorporating these foods in our diet. Not only when it comes to herbs, but in general it's always best to mix up the veggies you eat day to day (aiming for a wide variety of different vegetables and fruits throughout the week).
Easily track your servings of Nutrivore Foundational Foods!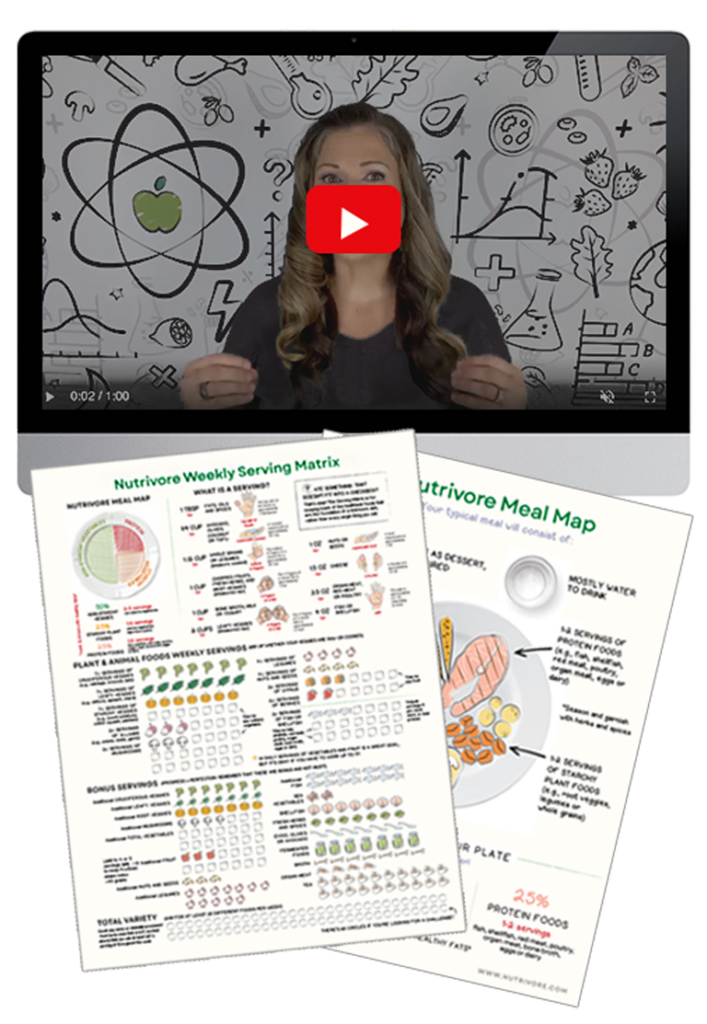 The Nutrivore Weekly Serving Matrix
The Nutrivore Weekly Serving Matrix digital resource is an easy-to-use and flexible weekly checklist designed to help you maximize nutrient-density and meet serving suggestions of Nutrivore foundational foods, all without having to weigh or measure your foods!
Includes a 1-hour video tutorial and downloadable interactive guides.
Citations
Expand to see all scientific references for this article.

Beretta HV, Bannoud F, Insani M, Berli F, Hirschegger P, Galmarini CR, Cavagnaro PF. Relationships Between Bioactive Compound Content and the Antiplatelet and Antioxidant Activities of Six Allium Vegetable Species. Food Technol Biotechnol. 2017 Jun;55(2):266-275. doi: 10.17113/ftb.55.02.17.4722. PMID: 28867958; PMCID: PMC5569348.

Fineli Finnish Food Composition Database: Chives

Phenol-Explorer: Chives, fresh

USDA Food Central Database: Chives, raw

Watanabe T, Kioka M, Fukushima A, Morimoto M, Sawamura H. Biotin content table of select foods and biotin intake in Japanese. Int J Anal Bio-Sci. 2014. Vol 2(4):109-125.