Table of Contents

[Hide]

[Show]
Health Benefits of Berries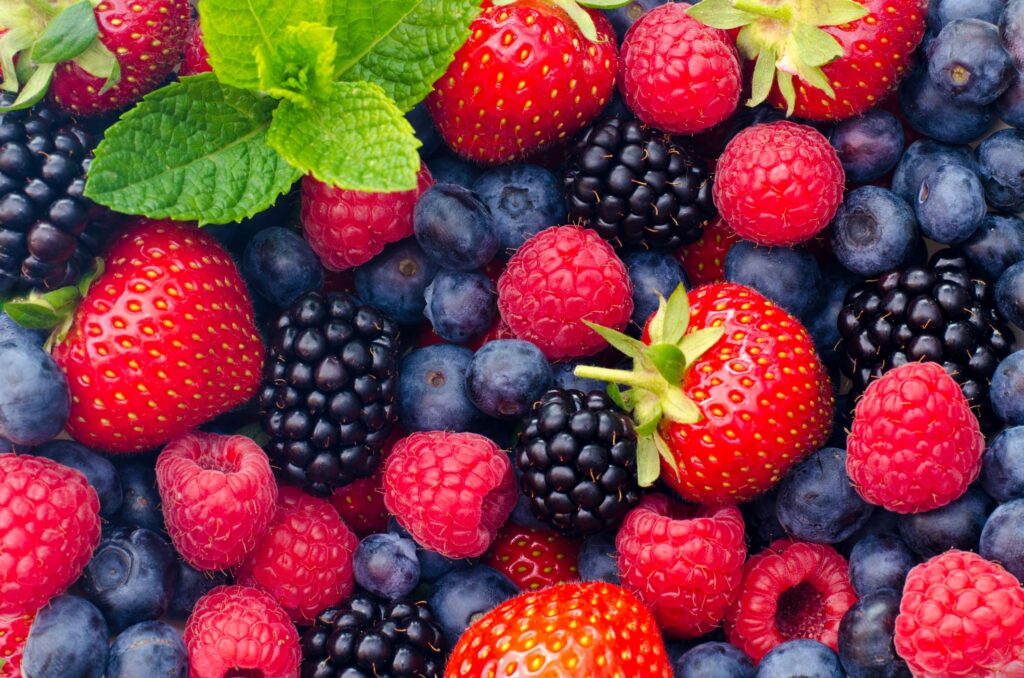 Berries are well known for their nutrient density, tend to be high in fiber, while also being relatively low in calories and containing a range of micronutrients. Even more impressive is the array of phytonutrients present in berries. Certain polyphenols (especially anthocyanins) and carotenoids are what give berries their unique colors. These fruits also contain phenolic acids, organic acids (such as citric acid, malic acid, oxalic acid, tartaric acid, and fumaric acid), flavonols, stilbenes, phytosterols (including sitosterol and stigmasterol), and tannins, which collectively contribute to their famous health benefits. And because berries are usually consumed fresh, their beneficial bioactive compounds generally remain intact and are not lost through cooking.
Abundant research has examined the benefits of berries and their compounds on human health! For example, 2017 systematic review, which included data from 95 studies, evaluated the dose response relationship between fruit and vegetable intake and health. The analysis showed that eating 100 grams of berries (about two-thirds of a cup) per day on average led to an 8% decrease in all-cause mortality, a general measure of health and longevity.
In both animals and humans, berries may help protect against a variety of cancers – including breast cancer, colon cancer, and esophageal cancer. Ellagic acid found in strawberries, raspberries, blackberries, and cranberries has been shown to exhibit antiviral and antioxidant activity, potentially protecting against lung cancer, colon cancer, and esophageal cancer. Gallic acid, also found in berries, inhibits cell proliferation in prostate cancer and has significant antioxidant activity (three times greater than vitamin E or C!). Extracts from several blackberry cultivars, black currants, red currants, black raspberries, and red raspberries have demonstrated high scavenging activity towards chemically generated superoxide radicals—free radical scavengers are super important because they remove oxidants (a.k.a. reactive oxygen species or free radicals) before they can damage vital components of a cell.
In fact, the bioactive components in berries have been shown to exert anti-cancer effects through a variety of mechanisms, including:
inducing metabolizing enzymes,
modulating gene expression,
repairing DNA oxidative damage,
modulating nuclear receptors,
affecting cell proliferation,
inducing apoptosis, and
modulating subcellular signaling pathways.
A 2018 systematic review and meta-analysis showed a beneficial effect from the consumption of berries on the control of cardiovascular disease risk factors. Intake of berries was shown to reduce total cholesterol, LDL "bad" cholesterol, triglycerides and blood pressure, while increasing the level of HDL "good" cholesterol.
A 2002 Finnish study evaluating flavonoid intake and risk of chronic diseases, evaluating 10,054 men and women, showed a 26% decreased risk for type 2 diabetes with consumption of berries (when comparing top and bottom quartiles, i.e., those who ate the most berries versus those who ate the least).
A pooled analysis of two American cohort studies, examining 129,617 health professionals, showed a 23% decrease in risk for Parkinson's Disease with berry consumption (highest quintile compared to lowest). A similar effect was seen with consumption of anthocyanins (24% decrease). Yes, berries are absolute rock stars when it comes to our health.
Everything You Need to Know about Berries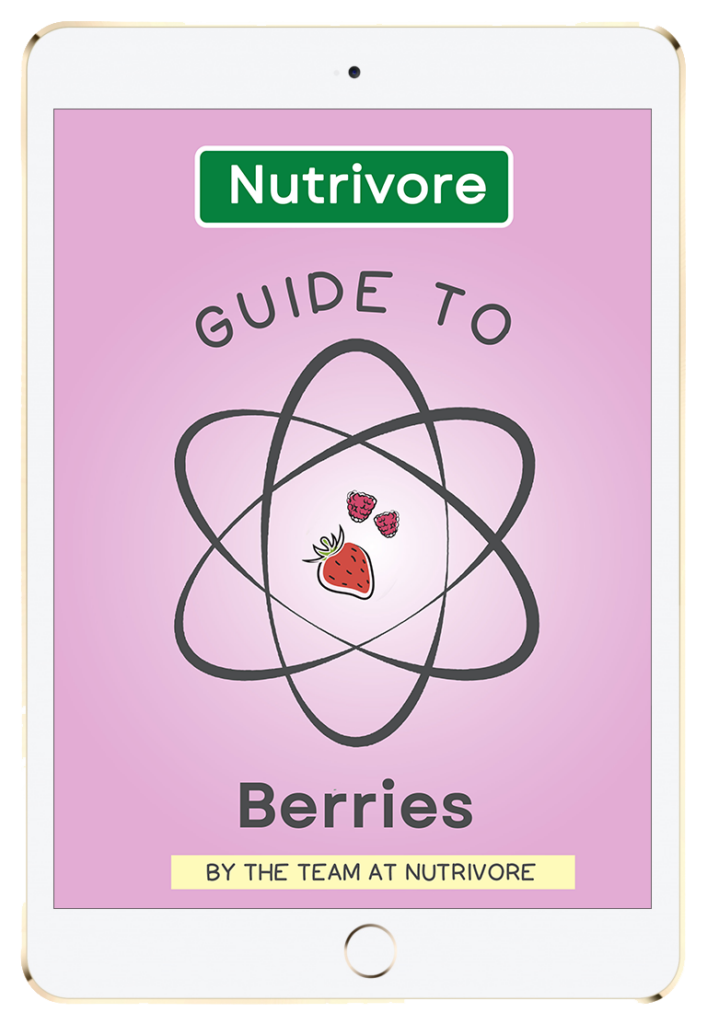 Nutrivore Guide to BeRRIES
The Nutrivore Guide to Berries e-book explains everything you need to know about berries and gives you a dozen awesome recipes to reap all the benefits of this foundational food family!
Plus, you'll 12 tasty recipes featuring berries to help you incorporate more of these awesome fruits into your weekly meal plans!
Examples of Berries
açaí
blackberry
blueberry
cloudberry
cranberry
currant
elderberry
goji
gooseberry
huckleberry
lingonberry
loganberry
mulberry
muscadine
Oregon grape
raspberry
salmonberry
strawberry
Nutrients in Berries
Easily track your servings of Nutrivore Foundational Foods!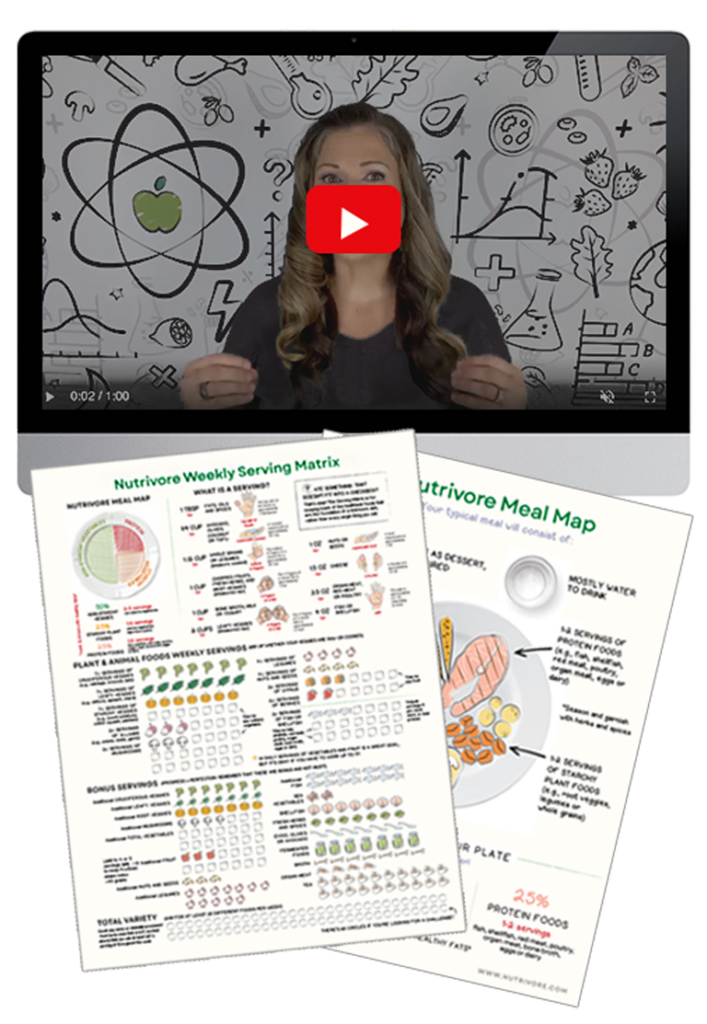 The Nutrivore Weekly Serving Matrix
The Nutrivore Weekly Serving Matrix digital resource is an easy-to-use and flexible weekly checklist designed to help you maximize nutrient-density and meet serving suggestions of Nutrivore foundational foods, all without having to weigh or measure your foods!
Includes a 1-hour video tutorial and downloadable interactive guides.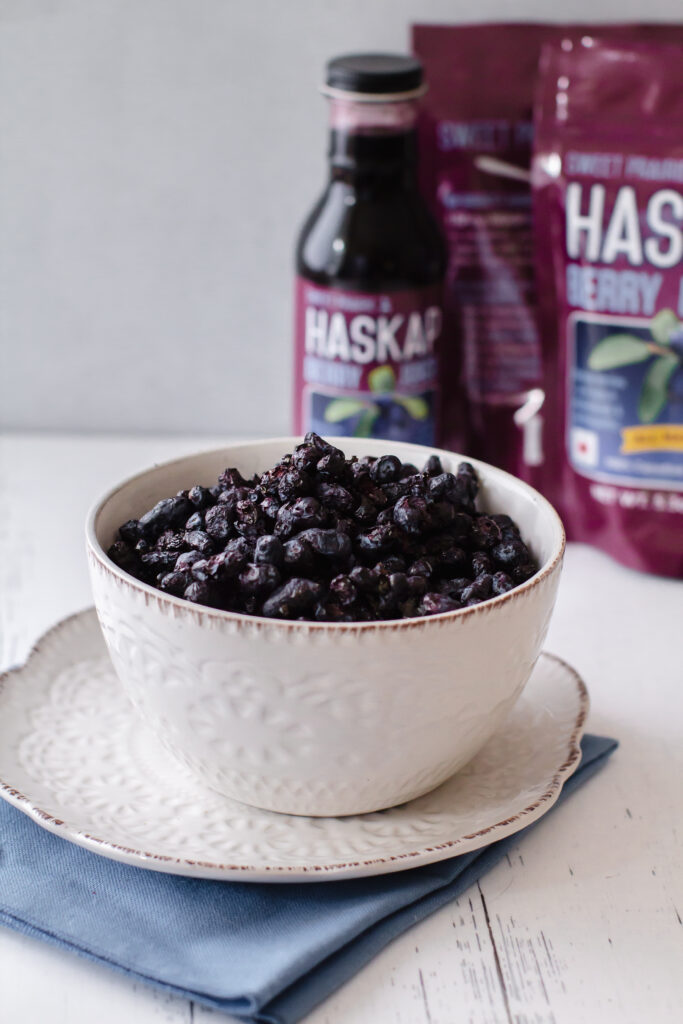 Have You Tried Haskap Berries?
Haskap berry juice and powder
6X more anthocyanins than blueberries
No additives, gluten-free, non-GMO and Vegan
Add to sparkling water, smoothies, desserts, dressings and sauces
Help me to keep building Nutrivore.com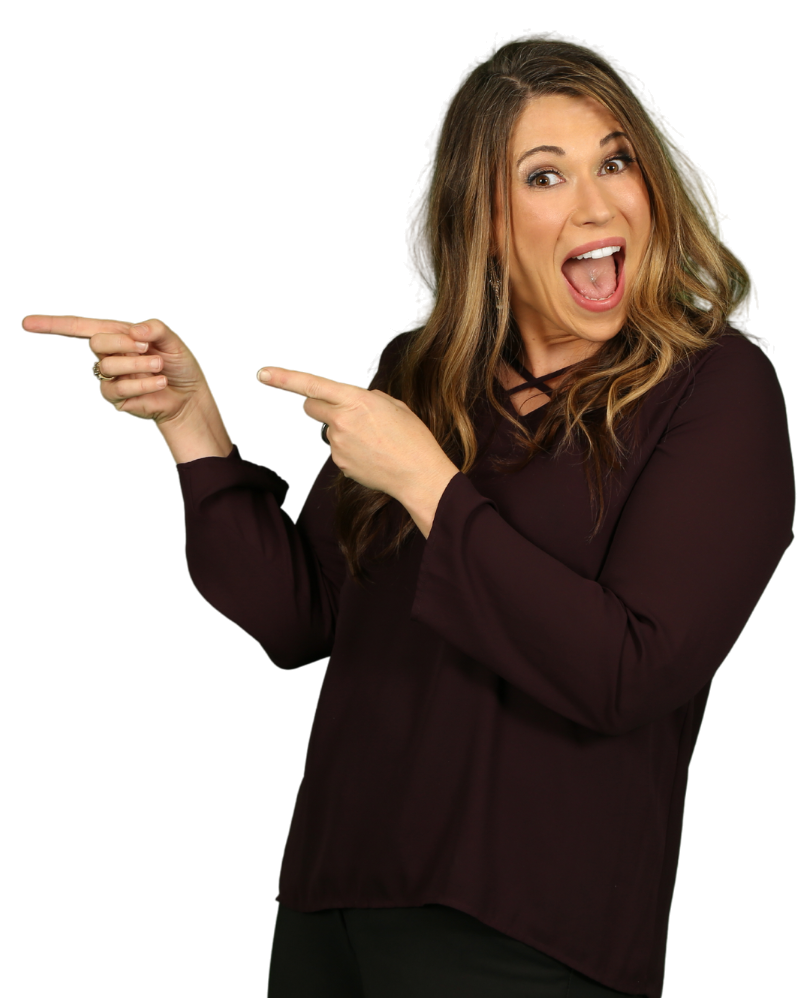 I'm working on writing more awesome articles on this topic to be featured right here on this webpage. If you're enjoying the content my team and I have created thus far and would like to see more, you can support our efforts to keep building out this site by joining the Nutrivore community on Patreon!
Plus, you'll gain exclusive access to the monthly Nutrivore Podcast, a NEW e-book every single month on a Nutrivore foundational food group, including 12 recipes, plus the entire, browsable Nutrivore Score database, and you can ask me all your Nutrivore questions directly! Sign up now and also get 5 free Nutrivore guides as a welcome gift! Win-win!
Citations
Expand to see all scientific references for this article.