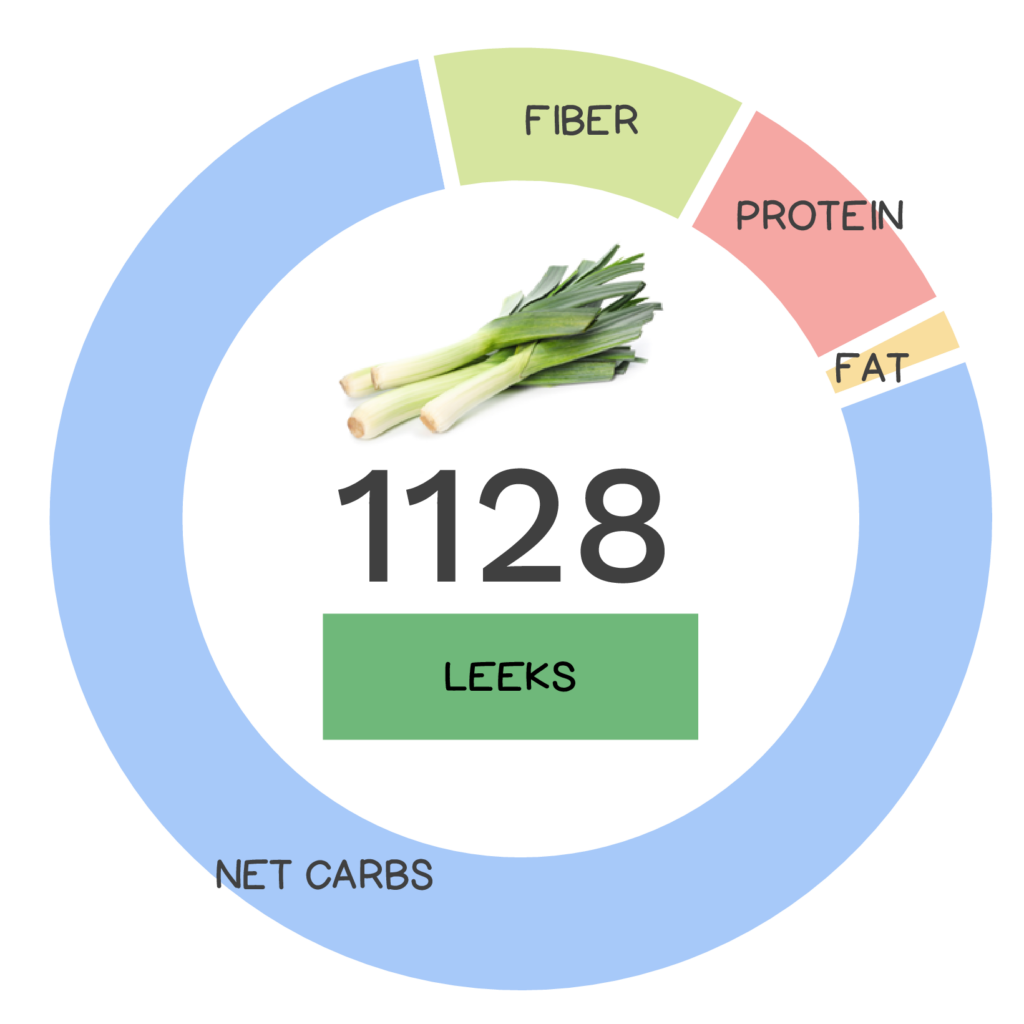 Well-know as a key ingredient in Vichyssoise (a cold soup made with leeks, potatoes and cream), leeks are members of the Allium family (also known as the onion family!), which includes over 900 different species widely located across the globe, although the ones we're most likely to see on a dinner plate are onions (duh!), garlic, chives, scallions, and shallots. Alliums are among the oldest cultivated vegetables used for food and were also used ornamentally or for medicinal purposes. The word "allium" is believed to derive from the Greek ἀλέω (or aleo), which means "avoid," and refers to the potent odor of these vegetables! (Indeed, alliums contain an enzyme called alliinase that produces volatile sulfur compounds when their plant tissue gets damaged, leading to their characteristic aroma and taste. (These compounds also help keep the plants safe from pests!)
Leeks (Allium ampeloprasum) which are a bundle of leaf sheaths rather than a tight bulb like onions, have a mild, oniony taste and can be eaten raw or cooked. Humans have been cultivating leeks from at least the second millennium BC. Dried specimens were found at archaeological sites from ancient Egypt, as well as carvings and drawings, and there is evidence they were grown in Mesopotamia as well. Despite their current status, in Ancient Rome leeks were regarded as superior to garlic and onions! In fact, they were the favorite vegetable of Roman Emperor Nero, earning him the nickname "Porrophagus" which means "leek eater." The word 'leek' itself, derives from the Old English word 'leac' which means onion.
Leeks are a key ingredient in Welsh cuisine as the leek is considered one of the national emblems of Wales. As such, this veggie was included on the coronation gown of Queen Elizabeth II, alongside other floral emblems of Commonwealth countries such as the English Tudor Rose, the Scottish thistle, the Irish shamrock, the Indian lotus and the Canadian maple leaf! I bet she looked "on f-leek!" (Hyuck)
Everything You Need to Jump into Nutrivore TODAY!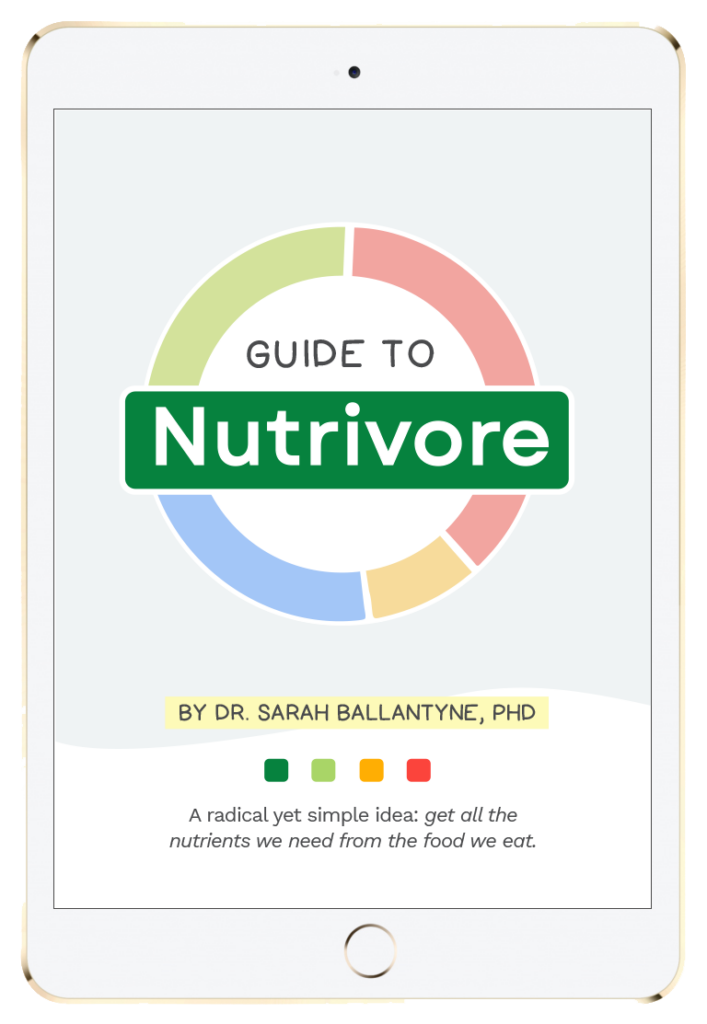 Guide to Nutrivore
The Guide to Nutrivore e-book explains why and how to eat a Nutrivore diet, introduces the Nutrivore Score, gives a comprehensive tour of the full range of essential and important nutrients!
Plus, you'll find the Top 100 Nutrivore Score Foods, analysis of food groups, practical tips to increase the nutrient density of your diet, and look-up tables for the Nutrivore Score of over 700 foods.
Nutrivore Score for Leeks – 1128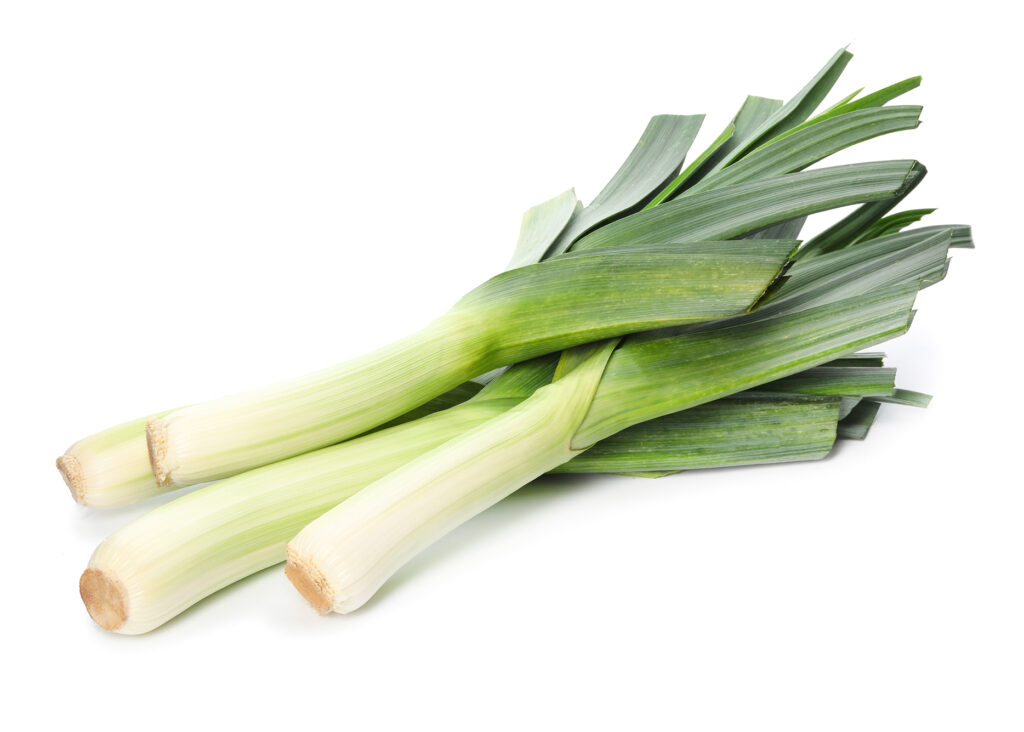 Leeks have a Nutrivore Score of 1128, making them a super nutrient-dense food! Plus, they are a low-carb and low-calorie-density food; the calorie count of leeks is just 54 calories per cup!
Per serving, leeks are a best source (>50% daily value) of thiosulfinates; an excellent source (20-50% daily value) of carotenoids and vitamin K; and a good source (10-20% daily value) of copper, iron, manganese, vitamin B6 (pyridoxine), vitamin B9 (folate), and vitamin C.
Want to Know the Top 100 Nutrivore Score Foods?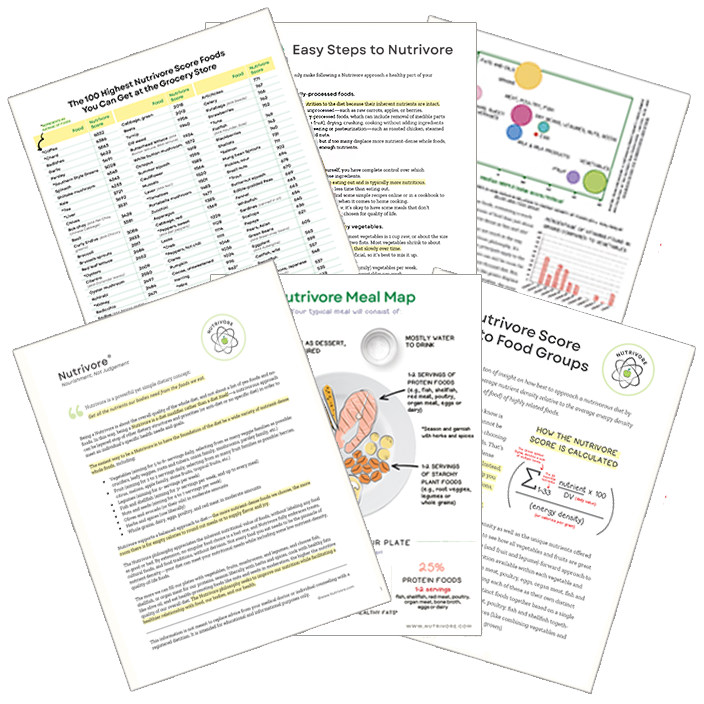 Get it Directly in Your Inbox!
The Nutrivore Newsletter is a weekly email that delivers bite-size fun facts, practical tips, recipes and resources. Sign up now and get 5 free guides directly to your inbox:
Easy Steps to Nutrivore 4-page guide
Nutrivore Foundational Foods 6-page guide
Nutrivore Score Guide to Food Groups 3-page guide
Nutrivore Meal Map
Top 100 Nutrivore Score Foods
Leek Nutrition Facts
One serving of leeks is standardized to 1 cup or about 89 grams (3.1 ounces). A typical leek also weighs 89 grams, which means: 1 leek is equivalent to 1 serving. When you cook leeks, they reduce in volume: 1 cup raw leeks is equivalent to a little more than 2/3 cup boiled leeks.
Leek Nutrition Facts Per Serving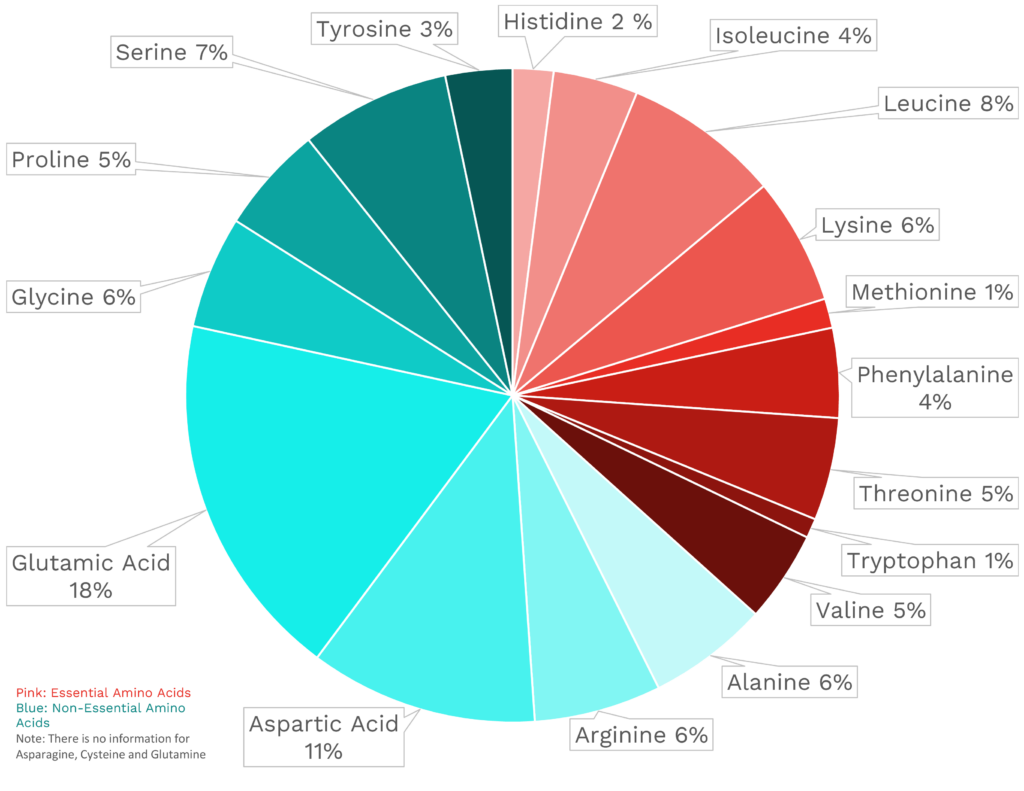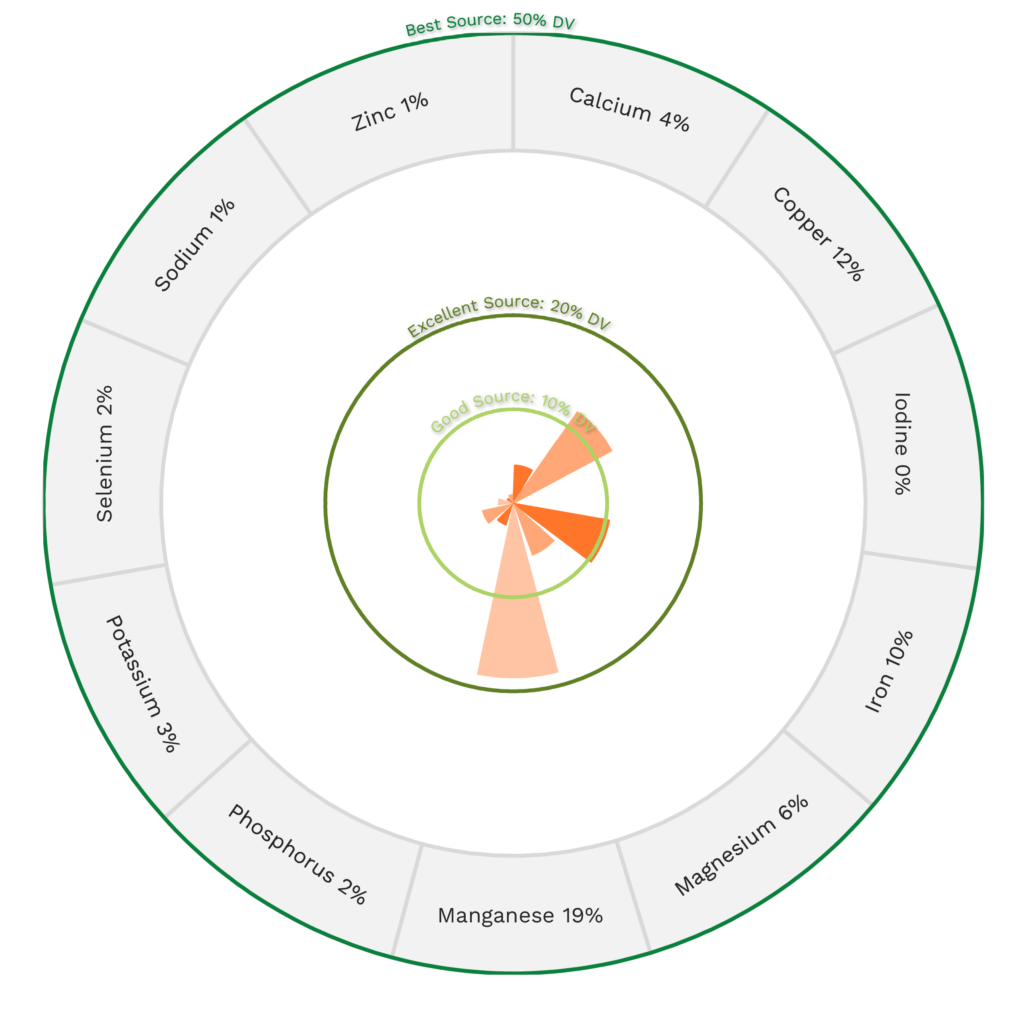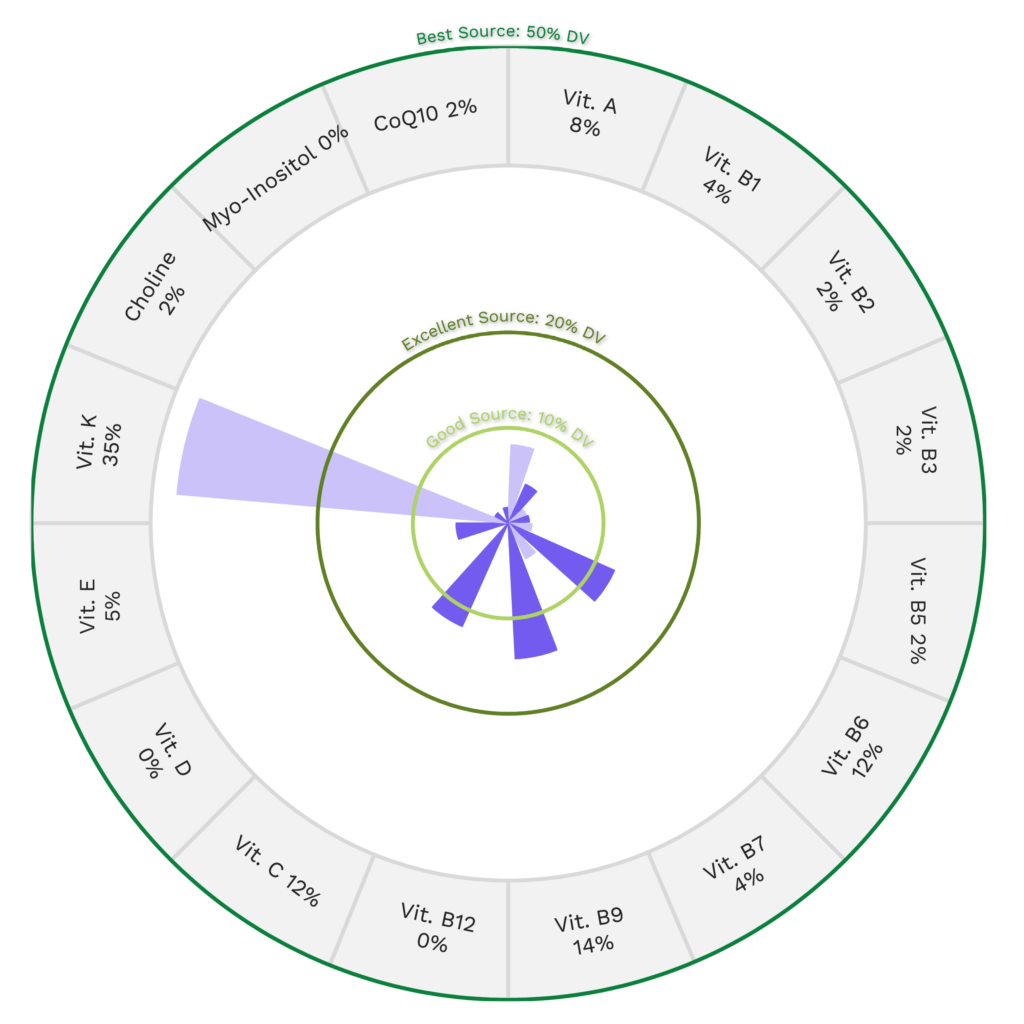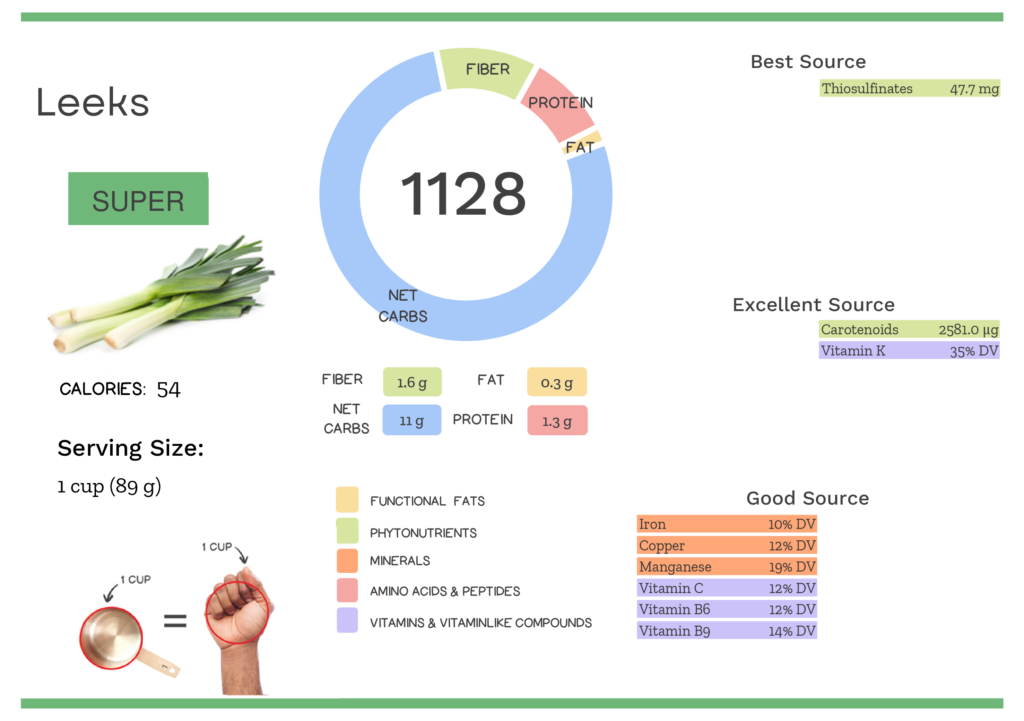 Leek Nutrition Varies With Cooking and Processing
The Nutrivore Score of leeks varies depending on how it has been processed and the method of preparation.
| | NUTRIVORE SCORE |
| --- | --- |
| Leeks, bulb and lower leaf-portion, boiled, drained, with salt | 1121 |
| Leeks, bulb and lower leaf-portion, boiled, drained, without salt | 1121 |
| Leeks, bulb and lower leaf-portion, freeze-dried | 1177 |
| Leeks, bulb and lower leaf-portion, raw | 1128 |
Think this veggie is on "fleek"? Maybe your friends will too!
Health Benefits of Leek Nutrients
Let's take a closer look at all of the best and excellent source of nutrients found in a 1-cup serving of leeks and see how they benefit our health.
Leeks Provide 47.7 mg of Thiosulfinates
Leeks are an incredible source of thiosulfinates, providing a whopping 47.7 mg of thiosulfinates per 1-cup serving.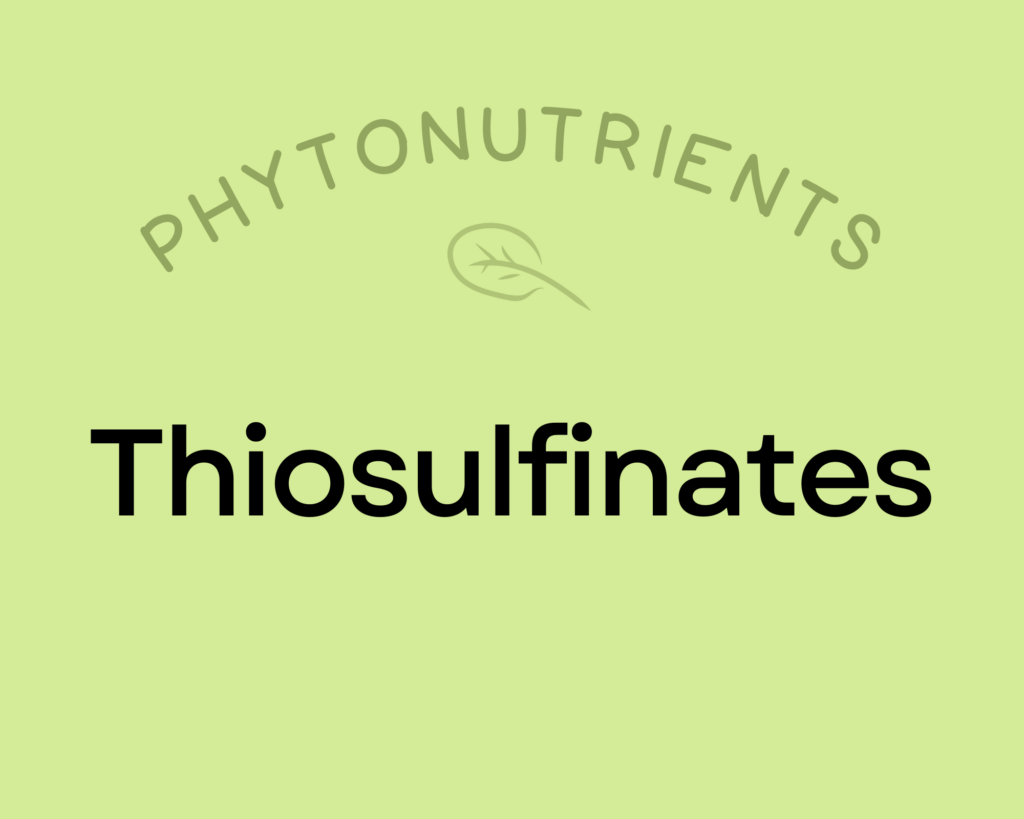 Thiosulfinates are the compounds responsible for the distinctive pungent flavor of allium vegetables (such as onions, garlic, shallots, and leeks). Thiosulfinates provide diverse beneficial effects, including powerful anticancer properties as well as antioxidant, anti-inflammatory, and antithrombotic effects. In general, thiosulfinates exert their effects by modulating important enzymes (like the cytochrome P450 superfamily and glutathione S-transferases) that help detoxify carcinogens and prevent DNA adducts from forming. Learn more about thiosulfinates here.
Leeks Provide 35% DV Vitamin K
Leeks are an excellent source of vitamin K, providing 35% of the daily value per 1-cup serving!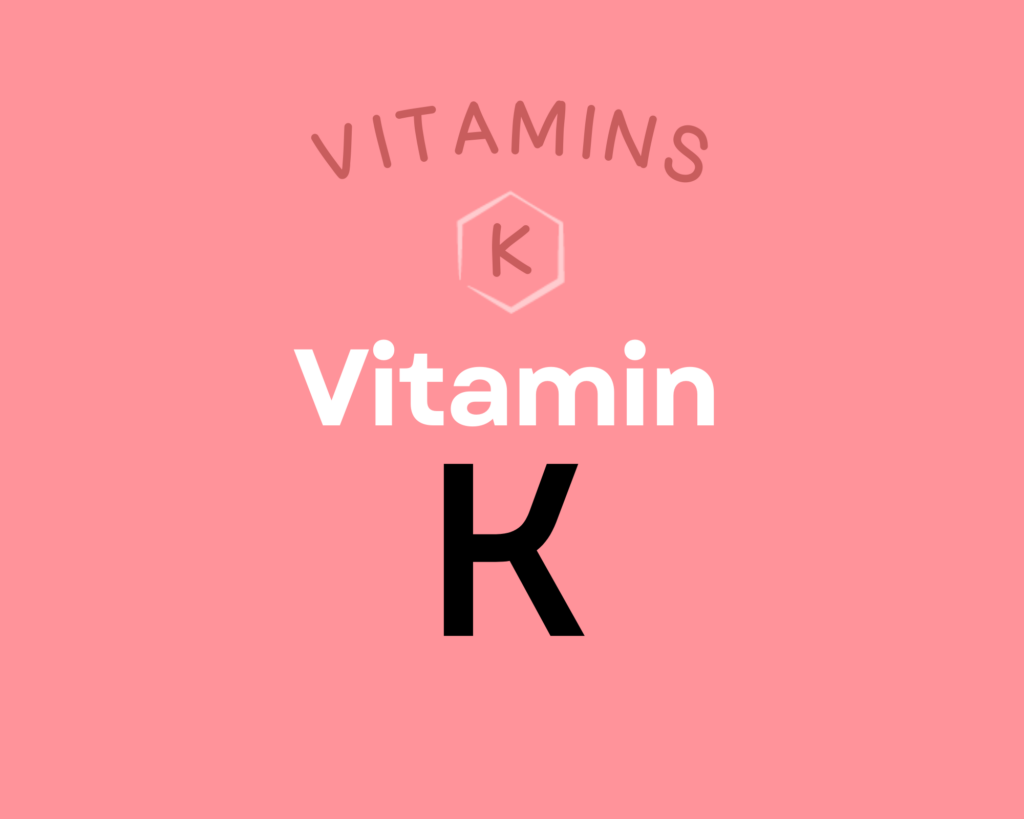 Vitamin K is actually a group of fat-soluble vitamins with a similar molecular structure, existing as K1, multiple isoforms of K2, and the synthetic form K3. This nutrient plays a vital role in coagulation, due to serving as a cofactor for proteins needed for blood clotting; it's also essential for bone metabolism, cellular function, and the prevention of soft tissue calcification. Getting enough vitamin K2 can help protect against cardiovascular disease, may improve bone mineral density and skeletal health, and may even support endocrine function and brain health; there's also some limited evidence it has anti-cancer and anti-inflammatory properties. Learn more about vitamin K here.
Leeks Provide 2581.0 μg of Carotenoids
Leeks are also an excellent source of carotenoids, providing an impressive 2581.0 μg of carotenoids per 1-cup serving.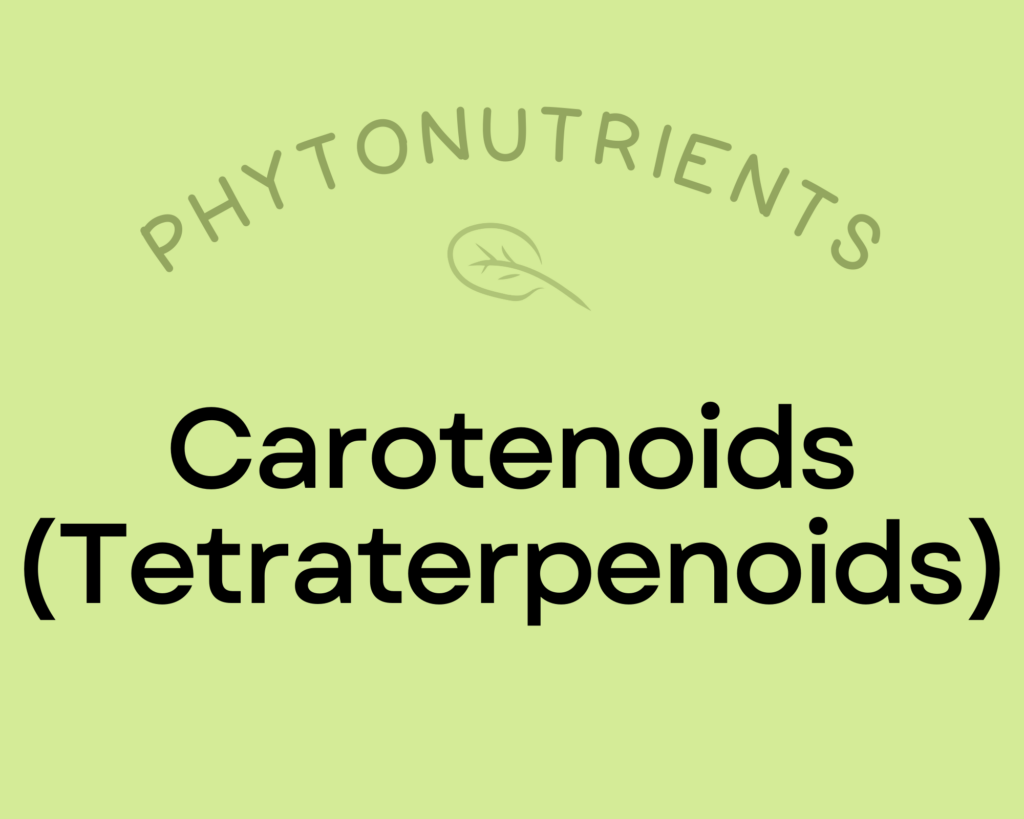 Carotenoids are a diverse group of phytonutrients that are responsible for giving fruits and vegetables vibrant red, orange, and yellow pigmentation. They were one of the earliest phytonutrients ever investigated by scientists (with research dating back to the 1800s!). Across studies, eating foods high in carotenoids appears to reduce the risk of head and neck cancers, supports vision health (particularly age-related eye diseases), may protect against metabolic syndrome and diabetes, and can reduce inflammation. Carotenoids have strong antioxidant properties, and help facilitate communication between cells by promoting the synthesis of connexin proteins, which create gap junctions in cell membranes that allow small molecules to be exchanged (which is part of how cells "talk" to each other!). Consuming carotenoids with fat significantly increases their absorption. Learn more about carotenoids here.
Learn What Foods Are the Best Sources of Every Nutrient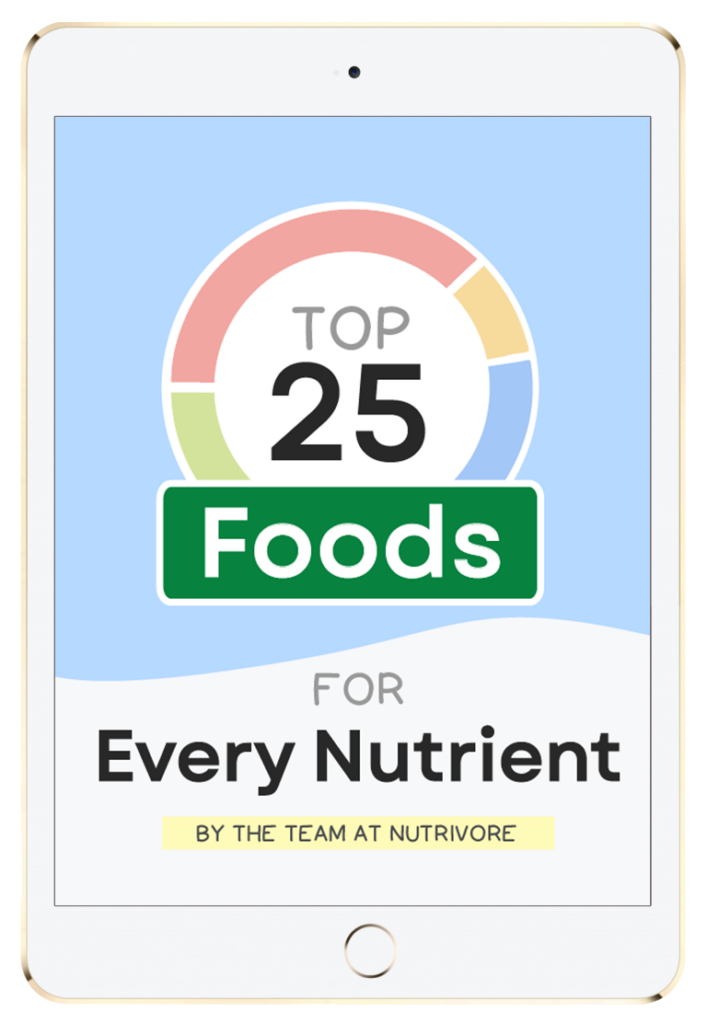 The Top 25 Foods for Every Nutrient
The Top 25 Foods for Every Nutrient e-book is a well-organized, easy-to-use guide to help you choose foods that fit your needs of 42 important nutrients while creating a balanced nutrient-dense diet.
Get two "Top 25" food lists for each nutrient, plus you'll find RDA charts for everyone, informative visuals, fun facts, serving sizes and the 43 foods that are Nutrient Super Stars!
How Much Leeks Should We Eat Per Day?
Not only do members of the allium family (like leeks) offer a unique and irreplaceable flavor for our food, they're also fantastic for supporting whole-body health!
Every serving of fresh, whole vegetables or fruit we eat daily reduces the risk of all-cause mortality by 5% to 8%, with the greatest risk reduction seen when we consume eight or more servings per day. In fact, consuming 800 grams of vegetables and fruits daily reduces all-cause mortality by 31% compared to eating less than 40 grams daily. A 2017 meta-analysis showed that 2.24 million deaths from cardiovascular disease, 660,000 deaths from cancer, and 7.8 million deaths from all causes could be avoided globally each year if everyone consumed 800 grams of veggies and fruits every day.
Eating vegetables and fruit in abundance lowers risk of cancer, cardiovascular disease, type 2 diabetes, obesity, chronic kidney disease, osteoporosis and bone fragility fractures (including hip fracture), cognitive impairment and dementia (including Alzheimer's disease), neurodegenerative diseases, asthma, allergies, chronic obstructive pulmonary disease, age-related macular degeneration, cataracts, glaucoma, depression, ulcerative colitis and Crohn's disease, rheumatoid arthritis, inflammatory polyarthritis, non-alcoholic fatty liver disease, acne, seborrheic dermatitis, and lowers markers of inflammation. Learn more in Importance of Vegetables and Fruit.
Covering half of your plate with a variety of vegetables (and three quarters of your plate if your starchy food is a root vegetable or winter squash) at each meal is a simple way to easily achieve the goal of 800 grams daily (about 5 to 8 servings depending on the vegetable).
Studies show that, overall consumption of allium vegetables (like leeks), is linked with improved cardiovascular health and lower risk of cancer. In fact, a variety of studies have shown allium vegetable consumption is associated with a lower risk of: colorectal cancer (up to 22% lower risk), endometrial cancer (up to a 24% lower risk; 59% lower risk in premenopausal women), gastric cancer (up to a 46% lower risk), ovarian cancer (up to an 21% lower risk), prostate cancer (up to a 49% lower risk), and upper aerodigestive tract cancer [including oral cavity, pharynx, larynx, & esophagus] (up to a 21% lower risk).
It's always best to mix up the veggies you eat day to day (aiming for a wide variety of different vegetables and fruits throughout the week), and leeks definitely have a place at the table.
Easily track your servings of Nutrivore Foundational Foods!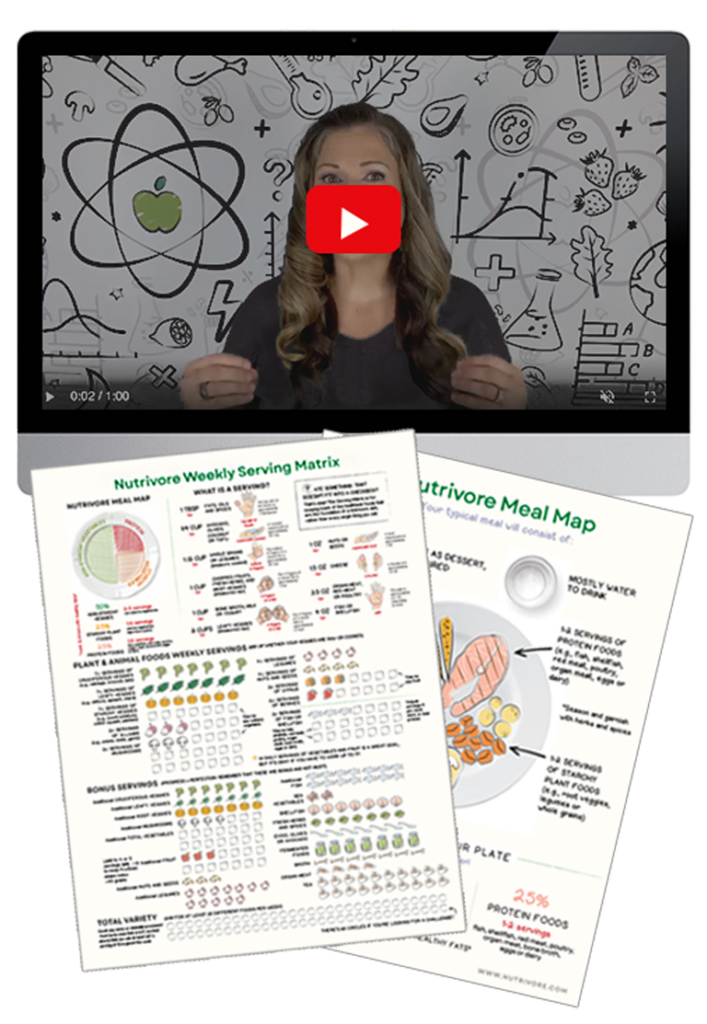 The Nutrivore Weekly Serving Matrix
The Nutrivore Weekly Serving Matrix digital resource is an easy-to-use and flexible weekly checklist designed to help you maximize nutrient-density and meet serving suggestions of Nutrivore foundational foods, all without having to weigh or measure your foods!
Includes a 1-hour video tutorial and downloadable interactive guides.
Citations
Expand to see all scientific references for this article.

Beretta HV, Bannoud F, Insani M, Berli F, Hirschegger P, Galmarini CR, Cavagnaro PF. Relationships Between Bioactive Compound Content and the Antiplatelet and Antioxidant Activities of Six Allium Vegetable Species. Food Technol Biotechnol. 2017 Jun;55(2):266-275. doi: 10.17113/ftb.55.02.17.4722. PMID: 28867958; PMCID: PMC5569348.

Malgorzata EZ, Witkowska AM. Antioxidant Potential and Polyphenol Content of Selected Food. International Journal of Food Properties. 2011. Vol 14(2):300-308. doi: 10.1080/10942910903176584

Piironen V, Toivo J, Puupponen-Pimia R, Lamp AM. Plant sterols in vegetables, fruits and berries. Journal of the Science of Food and Agriculture. 2003. Vol 83(4):330-337. doi:10.1002/jsfa.1316

Pravst I, Zmitek K, Zmitek J. Coenzyme Q10 contents in foods and fortification strategies. Crit Rev Food Sci Nutr. 2010 Apr;50(4):269-80. doi: 10.1080/10408390902773037. PMID: 20301015.

USDA Food Central Database: Leeks, (bulb and lower leaf-portion), raw

Watanabe T, Kioka M, Fukushima A, Morimoto M, Sawamura H. Biotin content table of select foods and biotin intake in Japanese. Int J Anal Bio-Sci. 2014. Vol 2(4):109-125.