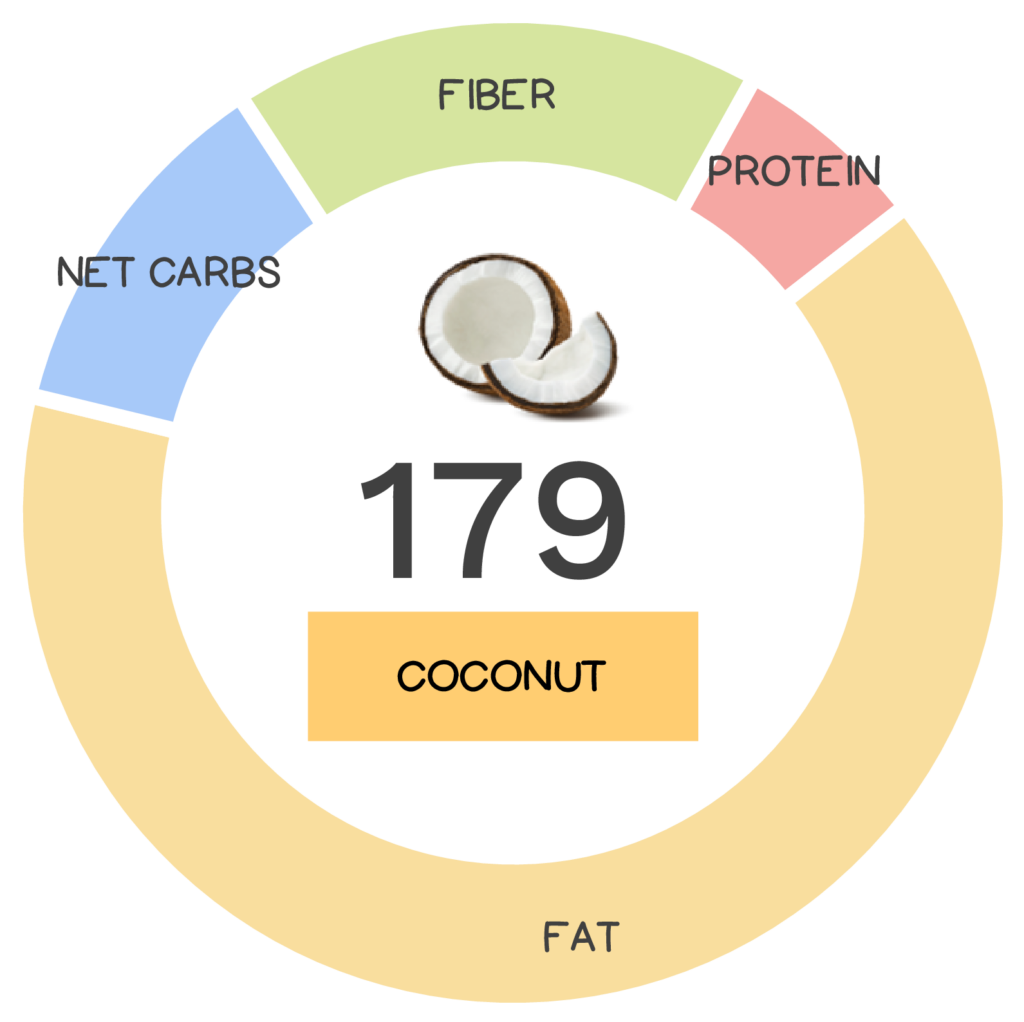 A cultural icon of the tropics, the coconut, with its distinctive flavor, is delicious in savory and sweet foods, adding a creaminess and richness that makes everything taste better! However, for years coconut was vilified for its high content of saturated fat but no more! Thanks to its unique nutrient composition which contributes to a diverse range of health benefits, and its phenomenal versatility (there are countless coconut products on the market!) the coconut is enjoying a well-earned revival!
The coconut tree (Cocos nucifera) is a type of palm tree (more closely related to grasses than other trees) that is native to India and Southeast Asia, but can now be found on every subtropical coastline on the plant. Coconuts earned their name from the Spanish and Portuguese word "coco", which means skull or head and refers to the similarity of the coconut husk, with its three indentations, looking a bit like a head! This fruit can be divided into two genetically distinct groups: the Pacific group, originating between Melanesia and Maritime Southeast Asia and the Indo-Atlantic group from Southern India and related regions. Pacific coconuts were domesticated by Austronesian peoples who spread them around the world during their seaborne migrations. These coconuts have a rounder shape with a thinner husk and have higher levels of coconut water. Indo-Atlantic coconuts resemble wild coconuts; they are more triangular in shape, with a thicker husk and are overall, more buoyant and suited for ocean dispersal. However, scientific models have proven that coconuts wouldn't have been able to traverse the world independently in this manner without human intervention (though they would have been able to independently travel between closely related islands).
A single coconut tree can produce up to 75 fruits per year, though usually it will produce less than 30. The trees are so tall (reaching 100 ft or 30 m) that they are most commonly harvested using long poles or by skilled workers who can climb the trees, though in Thailand and Malaysia farmers have been using trained pig-tailed macaques to harvest coconuts for 400 years! Even though coconut has "nut" right in its name, coconuts are not actually nuts, botanically speaking. They are in fact seeds of the tree's palm fruit which is a drupe, or stone fruit, as it is more commonly known. The coconuts we are likely to come across at our local grocery store have had their husk removed, resulting in the naked coconut shell we are all familiar with (think coconut bra!). But, if you were to purchase a coconut in a coconut-producing country it would look totally different. Here, they are sold wrapped in the husk, which substantially increases shelf-life but is too cumbersome for export shipping. Today coconuts are grown in 80 countries around the world but three quarters of the world's supply is produced by India, Indonesia and the Philippines combined.
Since the coconut tree is one of the most useful trees in the world, its name in many languages reflects this versatility. In Sanskrit the word for coconut means "the tree which provides all the necessities of life" and in Malay "the tree of a thousand uses," while in the Philippines it is referred to as the "tree of life". It's true, we'd be better off listing things that coconut cannot be used for, as opposed to all that this fruit/nut/seed provides. Amazingly, coconut water can even be substituted for blood plasma and was used for emergency transfusions in tropical regions during World War II! (In this instance, definitely earning its "tree of life" status!)
Everything You Need to Jump into Nutrivore TODAY!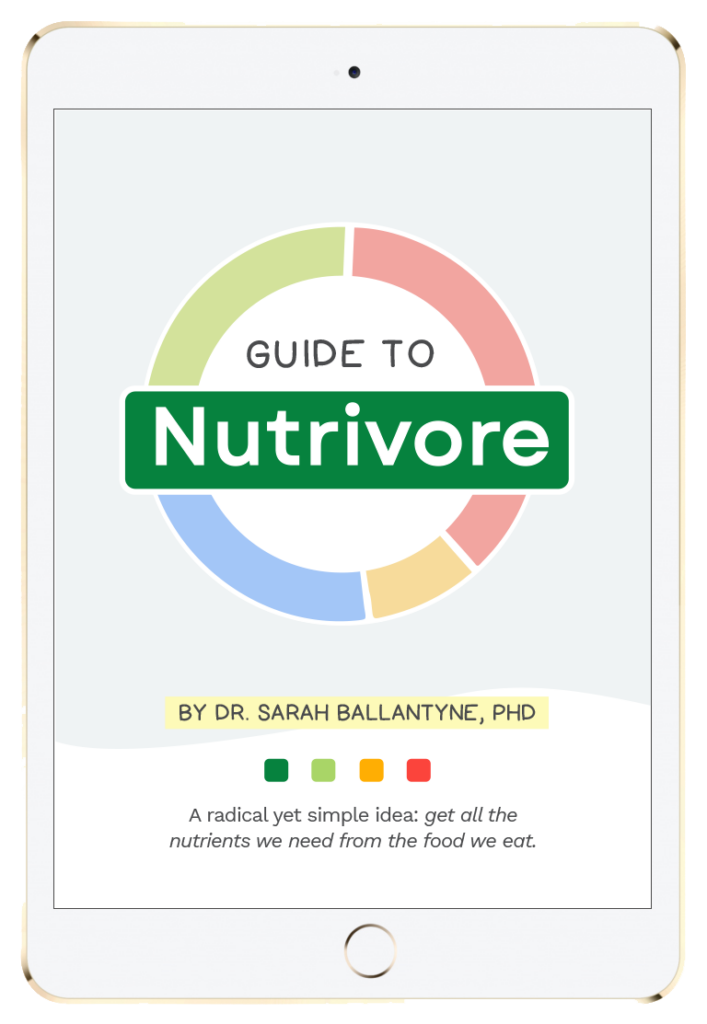 Guide to Nutrivore
The Guide to Nutrivore e-book explains why and how to eat a Nutrivore diet, introduces the Nutrivore Score, gives a comprehensive tour of the full range of essential and important nutrients!
Plus, you'll find the Top 100 Nutrivore Score Foods, analysis of food groups, practical tips to increase the nutrient density of your diet, and look-up tables for the Nutrivore Score of over 700 foods.
Nutrivore Score for Coconut – 179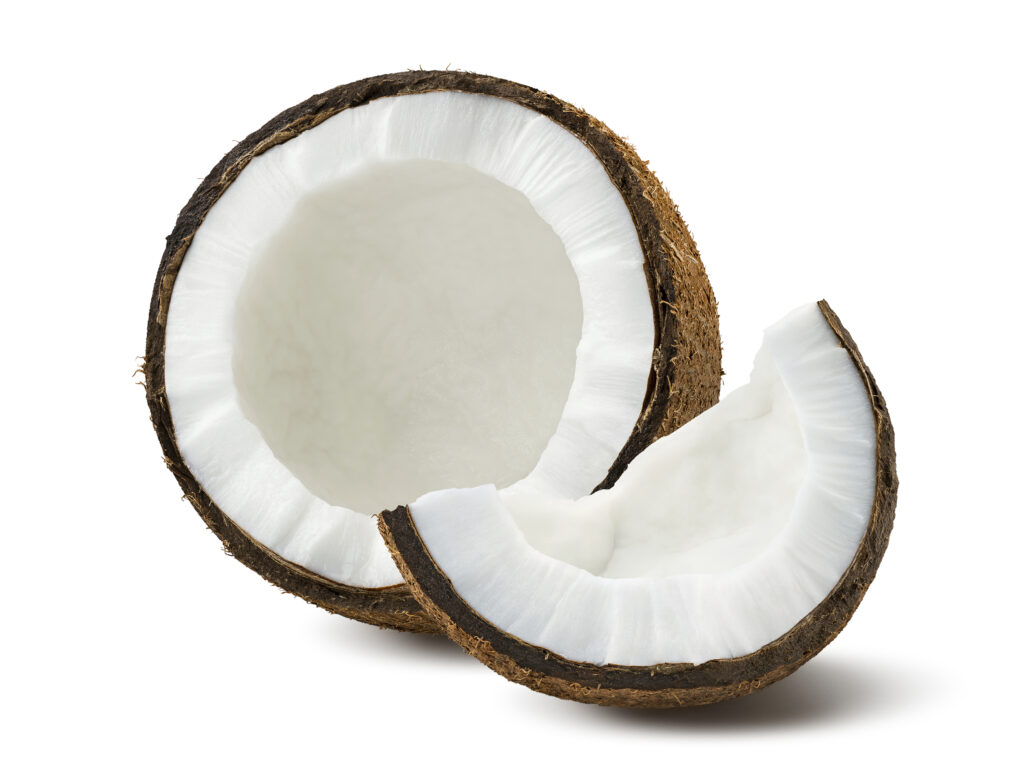 Coconut has a Nutrivore Score of 179, making it a medium nutrient-dense food! Plus, it is a low-carb food; coconut has 1.7 grams of net carbs per 1-ounce serving!
Per serving, coconut is a best source (>50% daily value) of medium chain triglycerides (MCTs); and a good source (10-20% daily value) of copper and manganese.
Want to Know the Top 100 Nutrivore Score Foods?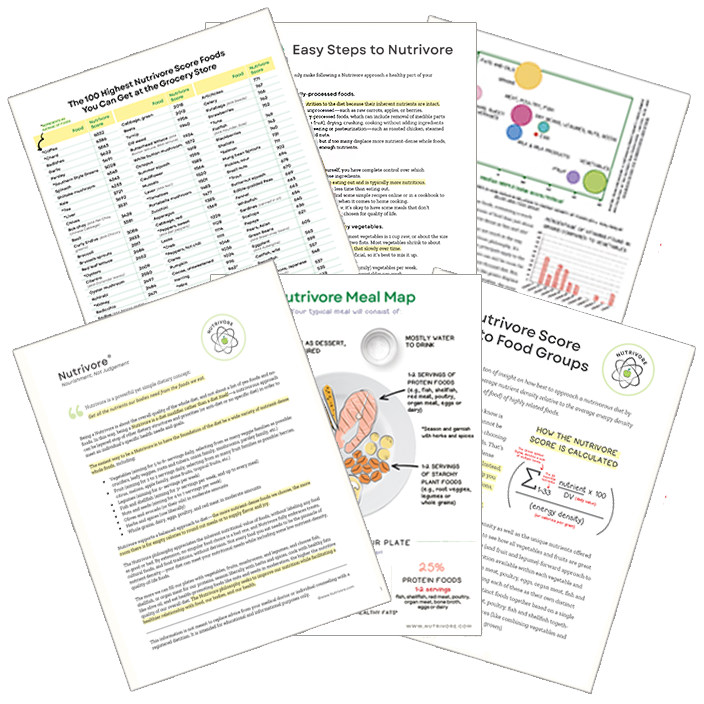 Get it Directly in Your Inbox!
The Nutrivore Newsletter is a weekly email that delivers bite-size fun facts, practical tips, recipes and resources. Sign up now and get 5 free guides directly to your inbox:
Easy Steps to Nutrivore 4-page guide
Nutrivore Foundational Foods 6-page guide
Nutrivore Score Guide to Food Groups 3-page guide
Nutrivore Meal Map
Top 100 Nutrivore Score Foods
Coconut Nutrition Facts
One serving of coconut is standardized to 28 grams (1 ounce). A typical medium-sized coconut weighs 397 grams which means: one medium-sized coconut is roughly equivalent to 14 servings of coconut. When it comes to shredded coconut: one serving of coconut is roughly equivalent to a little more than 1/3 cup shredded coconut.
Coconut Nutrition Facts Per Serving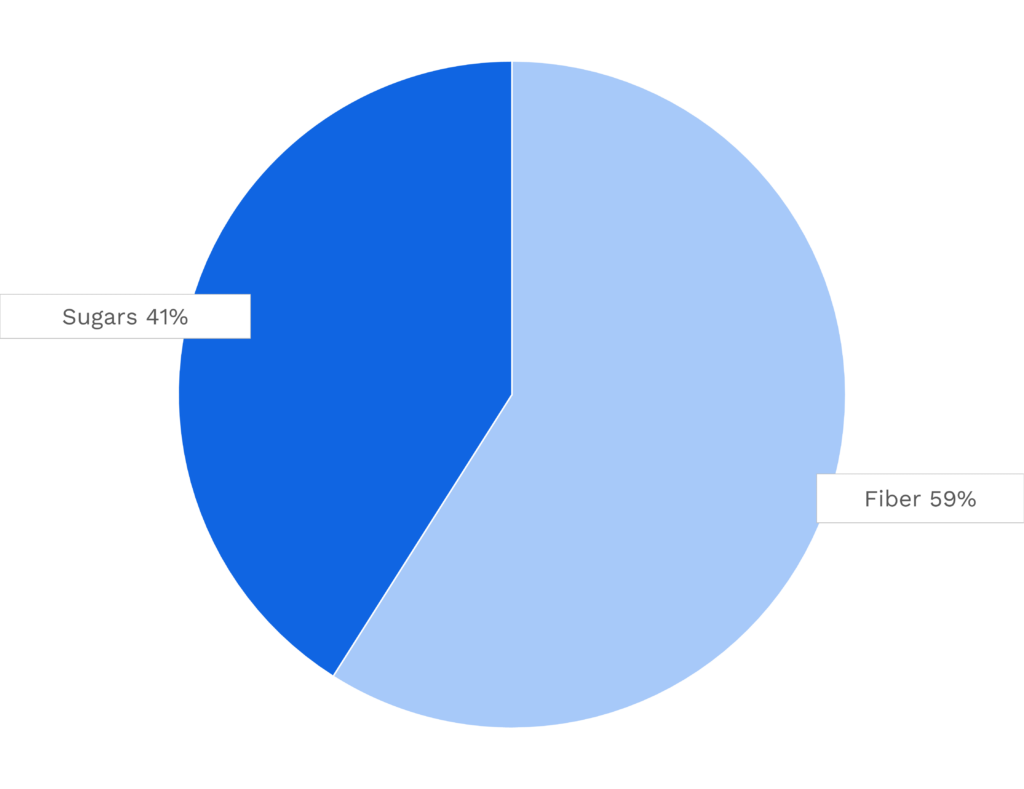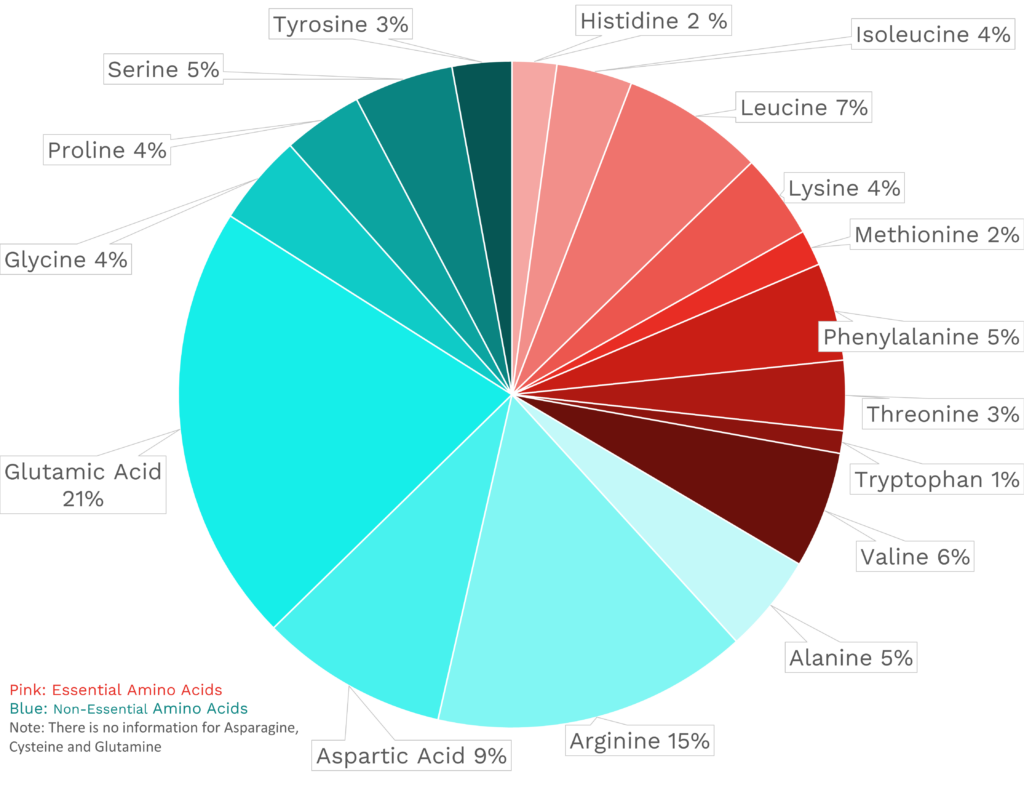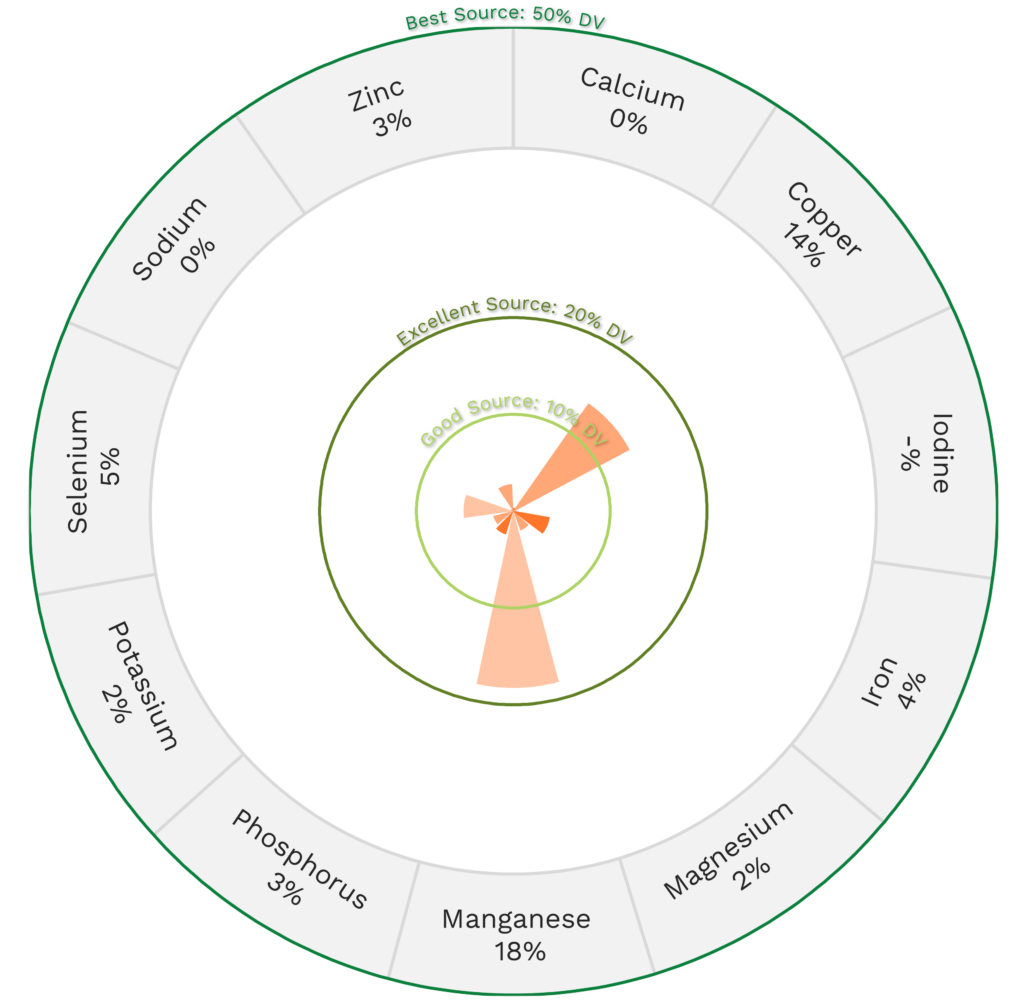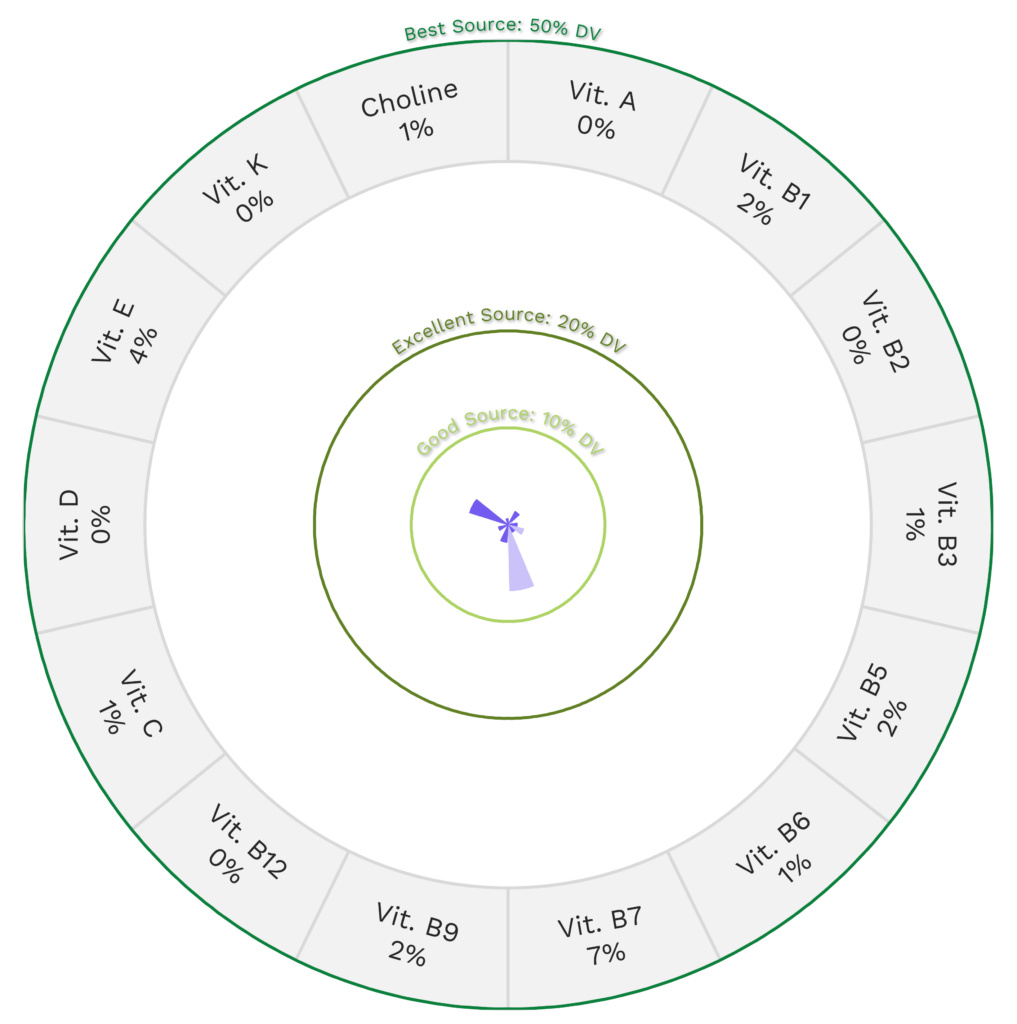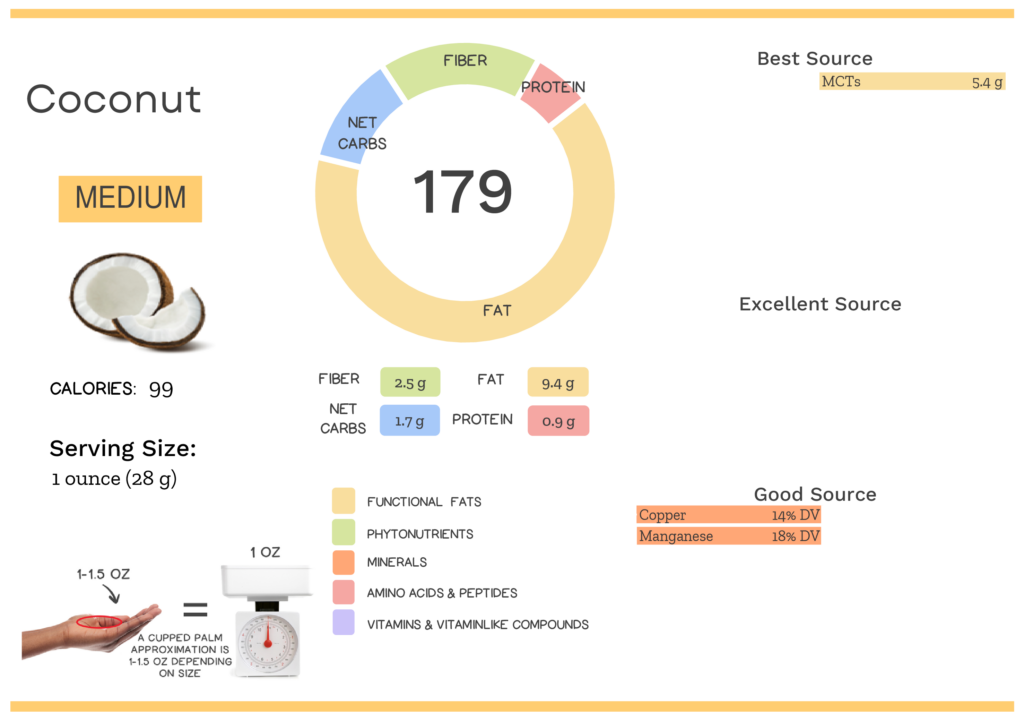 Coconut Nutrition Varies With Processing
Coconut is amazingly versatile! There are countless coconut products available on the market suited for different uses, ranging anywhere from beverage (coconut water) to baking ingredient (coconut flour and coconut oil). Not only does each of these products have its own unique use-case, they also have differing flavors and nutrient profiles, which means their Nutrivore Scores also vary.
| | NUTRIVORE SCORE |
| --- | --- |
| Coconut cream, raw (liquid expressed from grated meat) | 165 |
| Coconut flour | 1391 |
| Coconut meat, dried (dessicated), creamed (aka coconut butter) | 162 |
| Coconut meat, dried (dessicated), not sweetened | 170 |
| Coconut meat, dried (dessicated), toasted | 1401 |
| Coconut meat, raw | 179 |
| Coconut milk, canned (liquid expressed from grated meat and water) | 184 |
| Coconut milk, frozen (liquid expressed from grated meat and water) | 169 |
| Coconut milk, raw (liquid expressed from grated meat and water) | 171 |
| Coconut oil | 112 |
| Coconut water (liquid from coconuts) | 271 |
1Nutrivore Score of 140 is likely higher since 25 to 50% of data is missing.
Impressed by all the NUT-rition in coconut? Maybe your friends will be too!
Health Benefits of Coconut Nutrients
Let's take a closer look at all of the best and excellent source of nutrients found in a 1-ounce serving of coconut and see how they benefit our health.
Coconut Provides 5.4 g of Medium Chain Triglycerides (MCTs)
Coconut is a best source of medium chain triglycerides (MCTS), providing 5.4 g of MCTs per 1-ounce serving!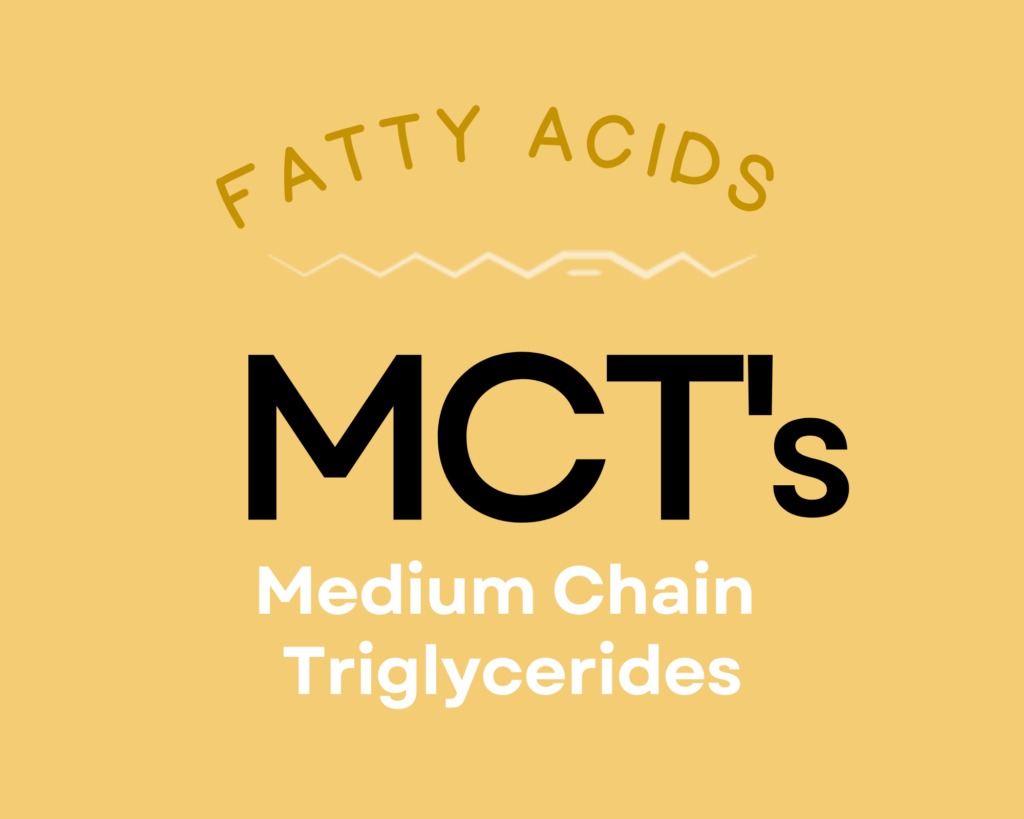 Medium-chain triglycerides (MCTs) are a type of saturated fat composed of at least two medium-chain fatty acids. Their exceptionally rapid and direct absorption (straight from the intestine to the liver) allows them to be quickly burned for fuel. The earliest use of MCTs was to help treat epilepsy, but they also possess benefits for weight loss and body composition—including by spontaneously reducing appetite and food intake, and by increasing resting energy expenditure via thermogenesis (heat production). MCTs may also help increase insulin sensitivity among diabetics, improve memory and cognition in Alzheimer's patients, improve exercise performance, and boost gut health. Learn more about MCTs here.
Learn What Foods Are the Best Sources of Every Nutrient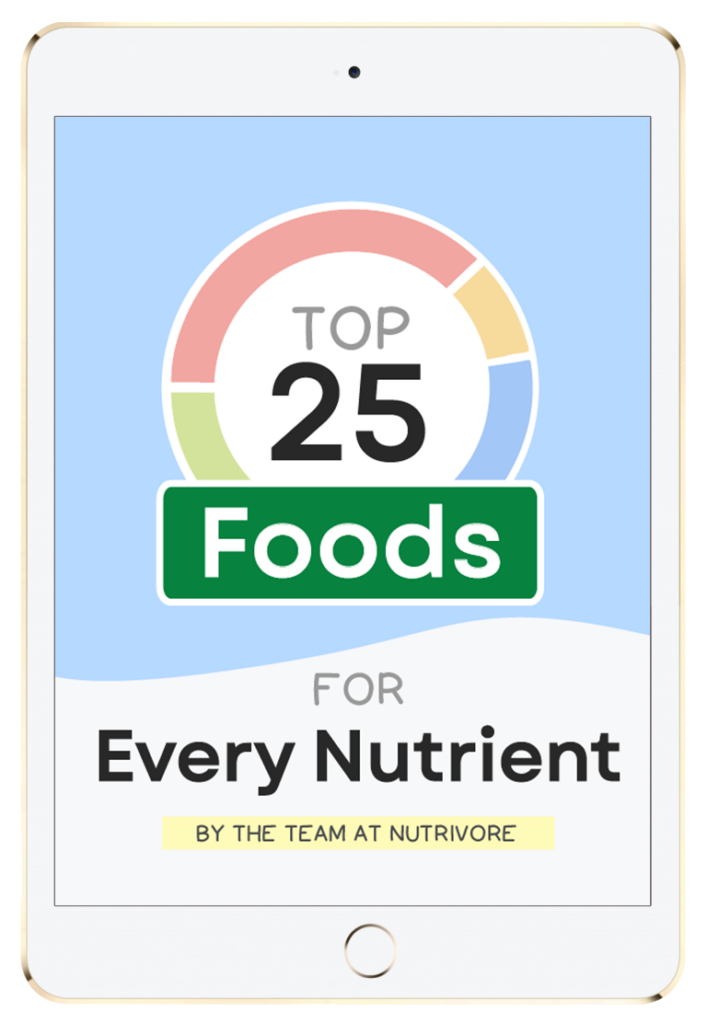 The Top 25 Foods for Every Nutrient
The Top 25 Foods for Every Nutrient e-book is a well-organized, easy-to-use guide to help you choose foods that fit your needs of 42 important nutrients while creating a balanced nutrient-dense diet.
Get two "Top 25" food lists for each nutrient, plus you'll find RDA charts for everyone, informative visuals, fun facts, serving sizes and the 43 foods that are Nutrient Super Stars!
How Much Coconut Should We Eat Per Day?
After years of being shamed for its high saturated fat content, coconut is enjoying a much-earned revival! And for good reason: this unique food is packed full of benefits.
Nuts and seeds are some of the most nutritious, whole-food healthy fat sources out there! They have been associated with lower rates of a variety of chronic diseases and all-cause mortality. In a study of adults at high risk of cardiovascular disease, eating more than three servings of nuts per week resulted in a 39% reduced risk of death from all causes. Nut and seed consumption is also associated with lower body mass index, lower waist circumference, and lower occurrence of type 2 diabetes.
In a meta-analysis encompassing 354,933 total participants, one serving of nuts per day was associated with a 27% reduced risk of all-cause mortality and a 39% reduced risk of cardiovascular disease mortality, and the highest nut consumers saw a 14% reduced risk of cancer mortality. Additional research has shown that nut consumption is associated with lower risk of mortality from respiratory diseases (52% reduced risk), neurodegenerative disease (35% reduced risk), infectious disease (75% reduced risk), and kidney disease (73%).
However, there are some compelling reasons not to "go nuts" on nuts (hyuck, see what I did there?). Health benefits of nut and seeds consumption do not continue to increase beyond about 1 ounce (28 grams) per day, and there's some evidence that consuming large amounts of nuts daily can increase disease risk (at least for stroke). That means eating more than a palmful per day won't do us any favors (and may potentially undermine our health). And, nuts should be avoided by people with allergies or sensitivities (in which case, seeds can deliver comparable health benefits).
While not every nut or seed has been extensively studied, we can expect variety to be important. For instance, every nut and seed that has been evaluated in terms of its impact on the gut microbiome shows unique benefits. So again, mix it up as in "mixed nuts!" (Hyuck)
---
In studies, coconut in its various forms has shown some important health benefits. For instance, coconut oil consumption increases HDL ("good") cholesterol, often without impacting LDL cholesterol (though the results here are mixed among studies). Virgin coconut oil contains a number of phenolic acids that have anti-inflammatory properties, and in animal studies, appears to prevent diet-induced high blood pressure. Plus, coconut is great for gut health—although the evidence points in the direction of whole coconut being superior to coconut oil.
Easily track your servings of Nutrivore Foundational Foods!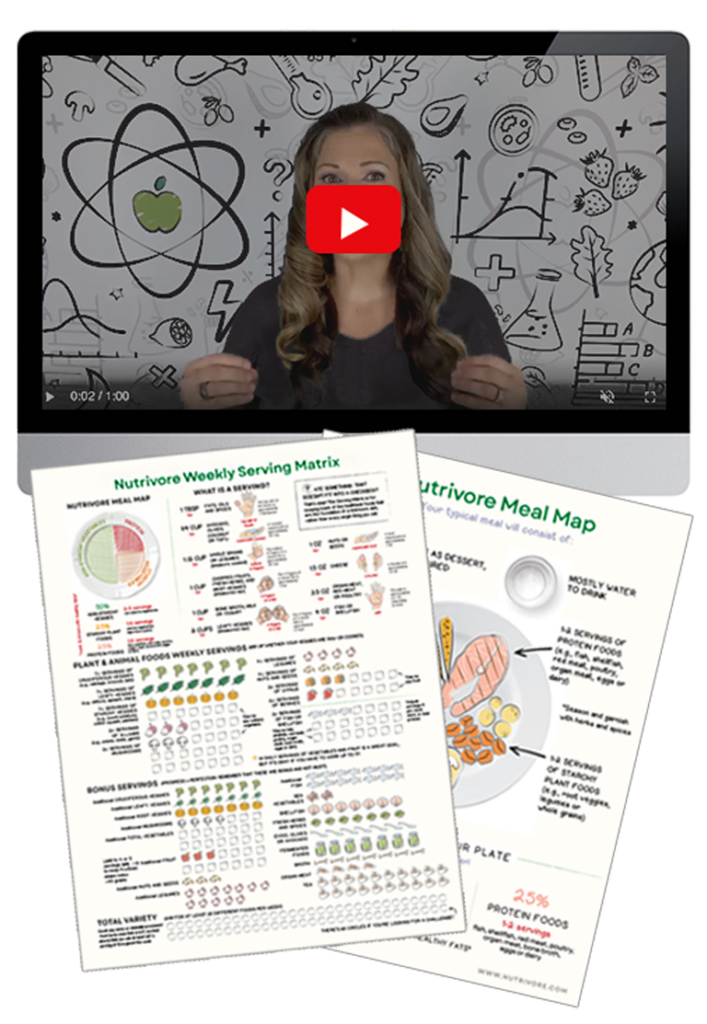 The Nutrivore Weekly Serving Matrix
The Nutrivore Weekly Serving Matrix digital resource is an easy-to-use and flexible weekly checklist designed to help you maximize nutrient-density and meet serving suggestions of Nutrivore foundational foods, all without having to weigh or measure your foods!
Includes a 1-hour video tutorial and downloadable interactive guides.
cITATIONS
Expand to see all scientific references for this article.