Table of Contents

[Hide]

[Show]
Health Benefits of Cruciferous Vegetables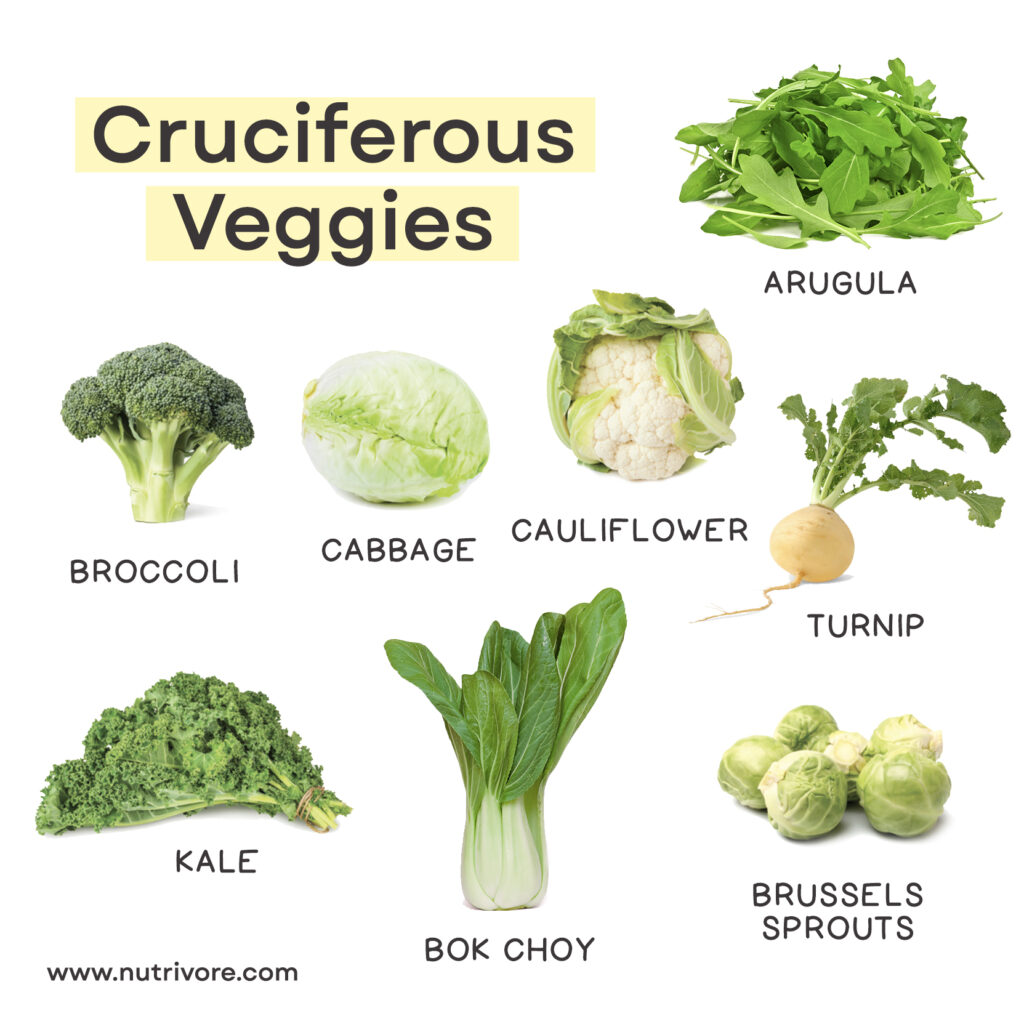 Cruciferous vegetables, also called Brassicas or the cabbage family, are members of the Brassicaceae family, many of which are actually cultivars of a single species (Brassica oleracea): cabbage, Savoy cabbage, cauliflower, broccoli, Brussels sprouts, collard greens, kohlrabi, gai lan, and kale! Additional crucifers include cultivars of Brassica rapa (turnips, napa cabbage, bok choy, and rapini), horseradish, watercress, garden cress, radish, daikon, collard greens, rutabaga, and mustard greens. The term "cruciferous" comes from the Latin cruciferae, which means "cross-bearing" and refers to the shape of these plants' flowers.
All of these veggies are powerhouses of nutrition and linked to numerous health benefits, including lower risks of all-cause mortality (general measure of health and longevity), cardiovascular disease and cancer. Cruciferous vegetables are high in dietary fiber and rich in vitamins and minerals, but even more impressive is the array of beneficial phytonutrients that crucifers are famous for (especially sulfur-containing glucosinolates).
Let's take a look at the health benefits associated with cruciferous vegetable consumption, in general!
Cruciferous Veggies Reduce Cardiovascular Disease Risk
A 2017 systematic review and meta-analysis, which included data from 95 studies that evaluated fruit and vegetable intake, showed eating 100 grams of cruciferous vegetables per day (about 1 serving), on average, led to an 18% decrease in ischemic stroke, a 17% decrease in hemorrhagic stroke, a 16% decrease in total cancer risk, and a 12% decrease in all-cause mortality and cardiovascular disease. Wow!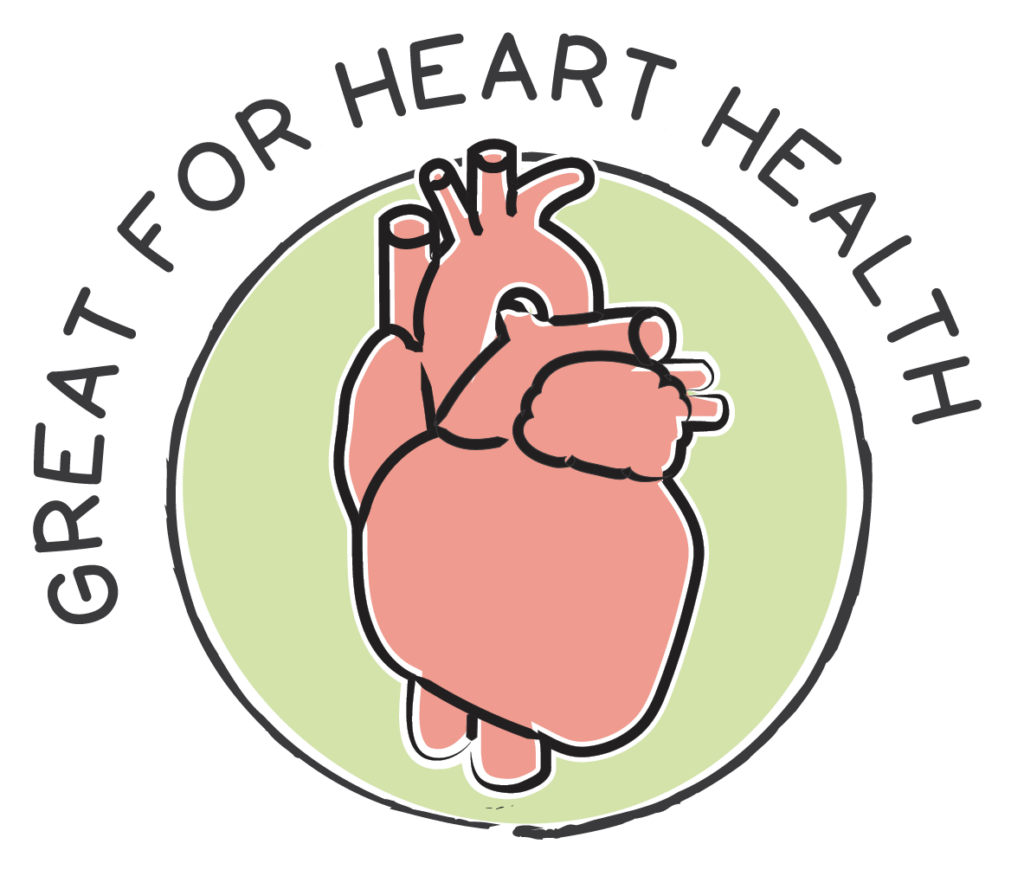 A 2011 analysis of the Shanghai Women's Health Study and Shanghai Men's Health Study (encompassing 134,796 adults) found a 31% reduced risk for cardiovascular disease mortality and a 22% reduced risk for total mortality among individuals who ate 1 or 2 servings of cruciferous vegetables daily (average of 166 grams per day for women and 208 grams per day for men) compared to those with the lowest cruciferous vegetable intake, only 1 or 2 servings of cruciferous vegetables per week (average 28 grams per day for women and 34 grams per day for men).
A 2019 meta-analysis showed that cruciferous vegetables were some of the most important fruits or vegetables to consume on a daily basis (root vegetables and green leafy vegetables were also important, as were mixing up eating raw versus cooked vegetables). For every 100 grams of cruciferous vegetables consumed daily, risk of cardiovascular disease decreased by 11% and risk of all-cause mortality decreased by 10%.
One 2014 human trial also found that eating a high-cruciferous-vegetable diet reduced some markers of inflammation associated with several disease states (particularly the inflammatory cytokine interleukin-6 [IL-6]), pointing to one mechanism through which cruciferous vegetables reduces cardiovascular disease risk.
Cruciferous Veggies Reduce Cancer Risk
Cruciferous vegetables are a unique source of a class of phytonutrients, called glucosinolates, which are particularly well-known for their cancer prevention benefits. Glucosinolates produce isothiocyanates when the vegetable is damaged (for example, sliced, crushed or chewed), and many of these are known to upregulate genes involved in protecting against DNA damage, inflammation, and oxidative stress, as well as increase the activity of phase II detoxification enzymes (such as quinone reductase and glutamate cysteine ligase) that help remove toxic substances and carcinogens from the body.
Given these unique nutrients, it's no surprise that a variety of prospective cohort and case-control studies have found that overall cruciferous vegetable consumption is associated with lower risk of:
bladder cancer (up to a 20% lower risk),
breast cancer (up to a 15% lower risk),
colorectal cancer (up to an 18% lower risk),
endometrial cancer (up to a 21% lower risk),
gastric cancer (up to a 19% lower risk),
liver cancer (up to a 27% lower risk),
lung cancer (up to a 25% lower risk),
ovarian cancer (up to an 11% lower risk),
pancreatic cancer (up to a 21% lower risk), and
prostate cancer (up to a 10% lower risk).
Yes, cruciferous vegetables are absolute rock stars when it comes to our health!
Everything You Need to Know about Cruciferous Veggies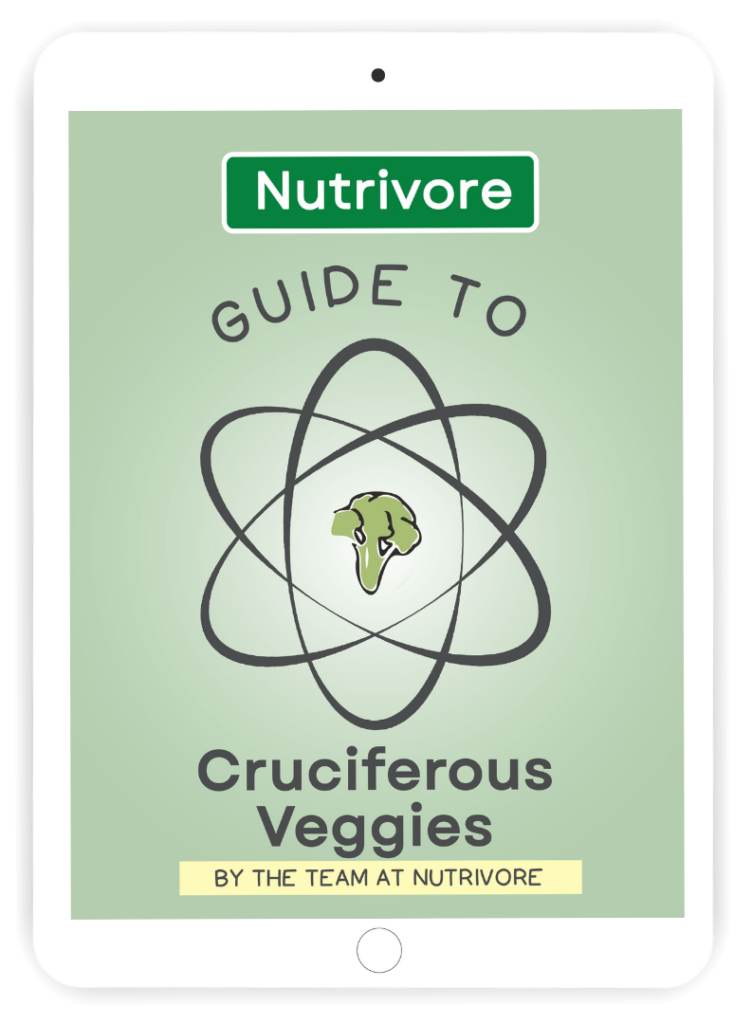 Nutrivore Guide to Cruciferous Veggies
The Nutrivore Guide to Cruciferous Veggies is a practical-focused e-book that explains everything you need to know about cruciferous vegetables so you can reap all the benefits of this foundational food family!
Plus, you'll 12 tasty recipes featuring cruciferous vegetables to help you incorporate more of these awesome veggies into your weekly meal plans!
Buy now for instant digital access.
Examples of Cruciferous Vegetables
arugula
bok choy
broccoli
Brussels sprouts
cabbage
cauliflower
Chinese broccoli
collard greens
daikon
horseradish
kale
kohlrabi
mizuna
mustard
radish
rutabaga
tatsoi
turnip
wasabi
watercress
Easily track your servings of Nutrivore Foundational Foods!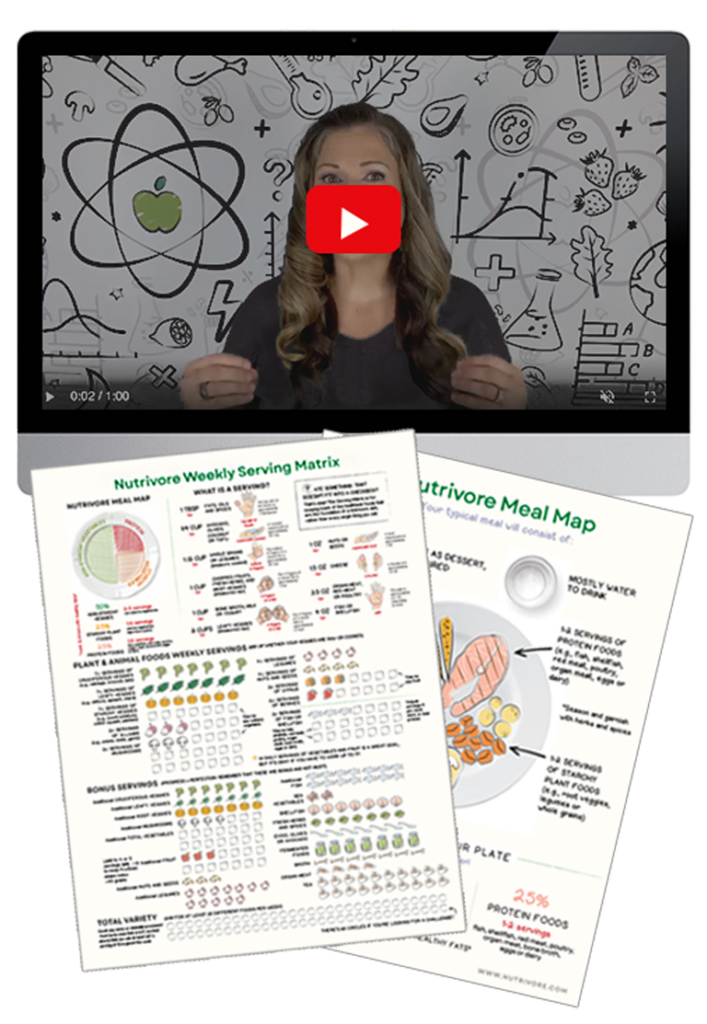 The Nutrivore Weekly Serving Matrix
The Nutrivore Weekly Serving Matrix digital resource is an easy-to-use and flexible weekly checklist designed to help you maximize nutrient-density and meet serving suggestions of Nutrivore foundational foods, all without having to weigh or measure your foods!
Includes a 1-hour video tutorial and downloadable interactive guides.
Buy now for instant digital access.
Nutrients in Cruciferous Vegetables
Help me to keep building Nutrivore.com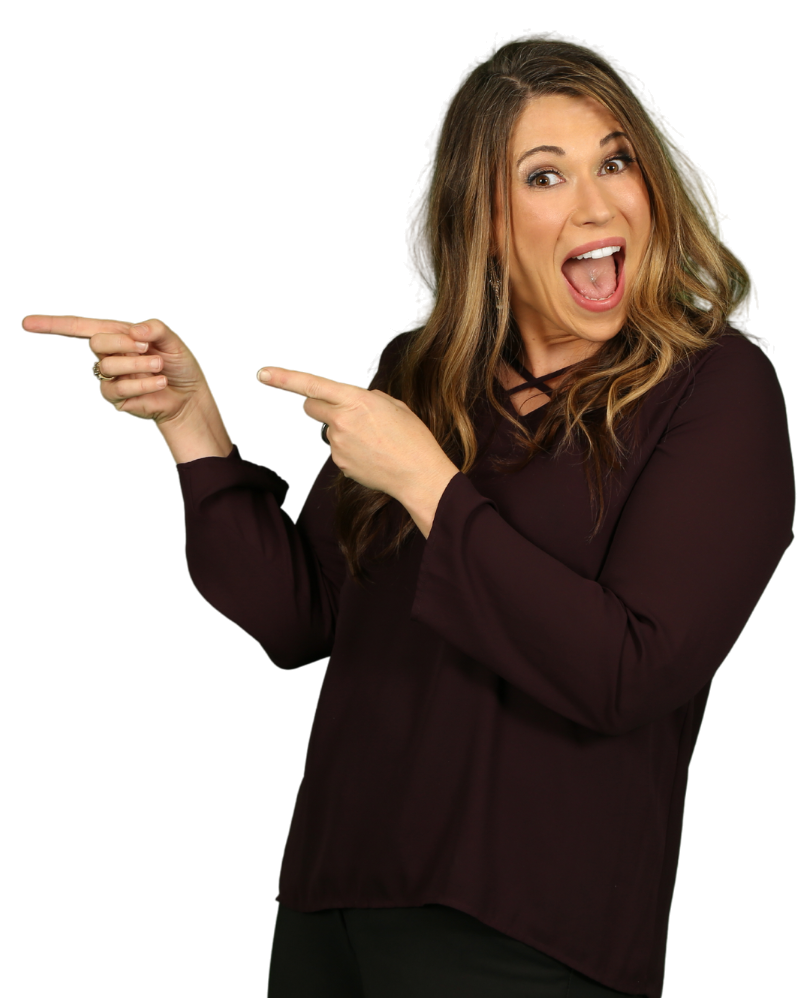 I'm working on writing more awesome articles on this topic to be featured right here on this webpage. If you're enjoying the content my team and I have created thus far and would like to see more, you can support our efforts to keep building out this site by joining the Nutrivore community on Patreon!
Plus, you'll gain exclusive access to the monthly Nutrivore Podcast, a NEW e-book every single month on a Nutrivore foundational food group, including 12 recipes, plus the entire, browsable Nutrivore Score database, and you can ask me all your Nutrivore questions directly! Sign up now and also get 5 free Nutrivore guides as a welcome gift! Win-win!
Citations
Expand to see all scientific references for this article.