The big secret to making tasty Brussels sprouts is to use any cooking technique besides boiling, with roasting being the best! So many people have a mental block when it comes to this nutrient-dense crucifer because they first tasted them boiled. Boiling Brussels makes them more bitter and can result in an up to 90% loss of sulforaphane, one of its antioxidant cancer-fighting compounds. Roasting Brussels Sprouts is very easy, very forgiving and very tasty.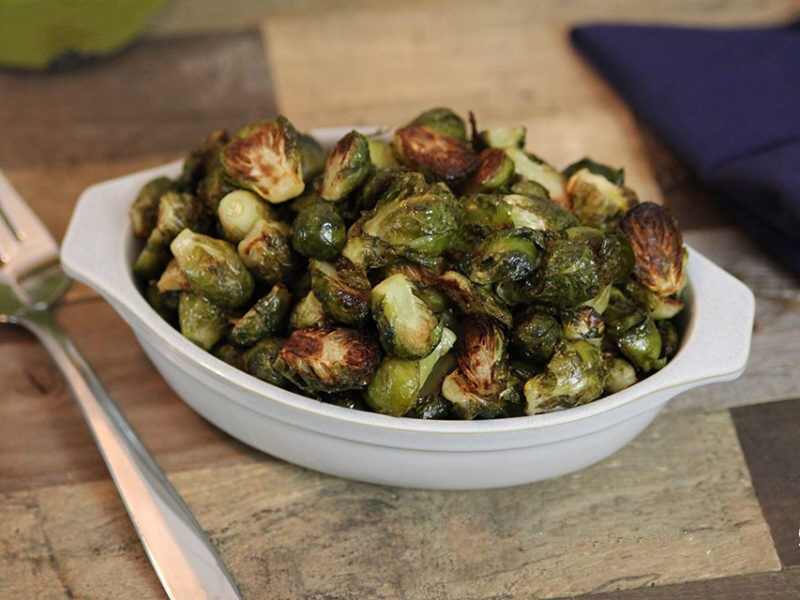 Roasted Brussels Sprouts
Instructions
Trim any brown parts off the Brussels sprouts. Slice in half if medium in size, slice into quarters if large in size, leave whole if they're small. Any leaves that fall off can get added to the pan.

Toss Brussels sprouts with melted lard (or other fat) and salt. Place on a rimmed baking sheet, spreading out to form a uniform layer.

Bake, stirring once about halfway through the cooking, for 30-35 minutes, until browned.
Nutrition
Nutrition Facts
Roasted Brussels Sprouts
Amount per Serving
% Daily Value*
* Percent Daily Values are based on a 2000 calorie diet.
Share this article: