Table of Contents

[Hide]

[Show]
Health Benefits of Seafood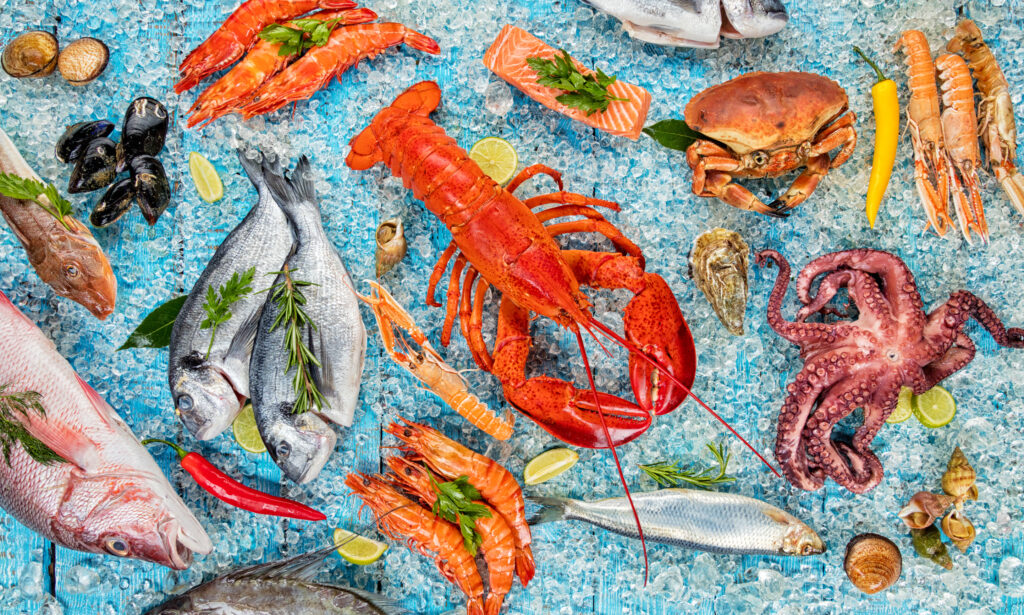 Of all the animal products, seafood has the most consistently positive track records in the scientific literature.
Oily cold-water fish like trout and salmon offer some amazing health benefits, including lowering risk of heart attack, hypertension, obesity, and diabetes. The omega-3 fats EPA and DHA, which are abundant in these types of fish, have been shown to reduce inflammation, lower blood pressure, protect against some cancers (including breast), increase insulin sensitivity, and improve endothelial function. The high selenium content of these fish can also help protect against some cancers, enhance bone health, maintain thyroid health, reduce the risk of infection, and assist in DNA production, and protect the body from free radical damage. Salmon and any fish with a similar salmon-pink or orange color also contain the antioxidant astaxanthin, which helps reduce LDL oxidation, boosts HDL levels, and protects against skin damage.
While whitefish might not get as much attention as omega-3-rich species, they still offer plenty of health benefits! In a meta-analysis of five prospective cohort studies, the high consumption of lean whitefish reduced the risk of stroke by 19% (which was even more than fatty fish intake, which reduced stroke risk by 12%). In Swedish women, three servings of lean fish per week reduced the risk of stroke by 33% compared to zero servings per week. And in Norwegian men, weekly lean fish consumption (including whitefish) was associated with lower risk of metabolic syndrome, lower triglyceride levels, and higher HDL cholesterol. A randomized crossover trial likewise found that simply adding 100 grams per day of whitefish (Namibia hake) to the diet significantly lowered waist circumference, diastolic blood pressure, and LDL levels! And, another trial found that eating 150 grams of cod per week caused significantly greater weight loss in young overweight adults, compared to a same-calorie diet without seafood.
There have been a few European studies showing a U-shaped response curve to fish consumption, where moderate fish consumption reduces all-cause mortality and cardiovascular disease risk but higher fish consumption increases risk of all-cause mortality. The authors of these studies have postulated that this may be due to increased exposure to some of the toxins that can accumulate in fish, including methylmercury, dioxins, and polychlorinated biphenyls (PCBs), discussed in more detail below. However, this isn't seen in studies of North American or Asian cohorts, where fish is equally as likely to contain these toxins. The authors of a rigorous 2017 meta-analysis proposed an alternate explanation for a U-shaped dose-response curve in Europe but a linear or curvilinear response curve elsewhere in the world: method of preparation. Traditional preparations of fish in many parts of Europe include deep-frying, pickling or salting, and it may be this high-salt and/or trans-fatty acid intake to blame for the higher all-cause mortality seen with higher fish consumption.
A 2017 meta-analysis showed that, compared with little or no intake, modest fish consumption (40 grams, or about 1.5 ounces, per day) results in a 9% decrease in all-cause mortality. This benefit was largely (but not entirely) attributable to DHA and EPA intake, which when analyzed separately, revealed a 7% lower risk of all-cause mortality for every 0.2 grams per day increase in dietary intake!
Examples of Seafood
anchovy
bass
catfish
clam
cod
crab
crawfish
hake
halibut
herring
lobster
mackerel
mahi mahi
mussel
octopus
oyster
prawn
sardine
scallop
shrimp
snapper
squid
tilapia
trout
tuna
Want to Know ALL the Easy Steps to Nutrivore?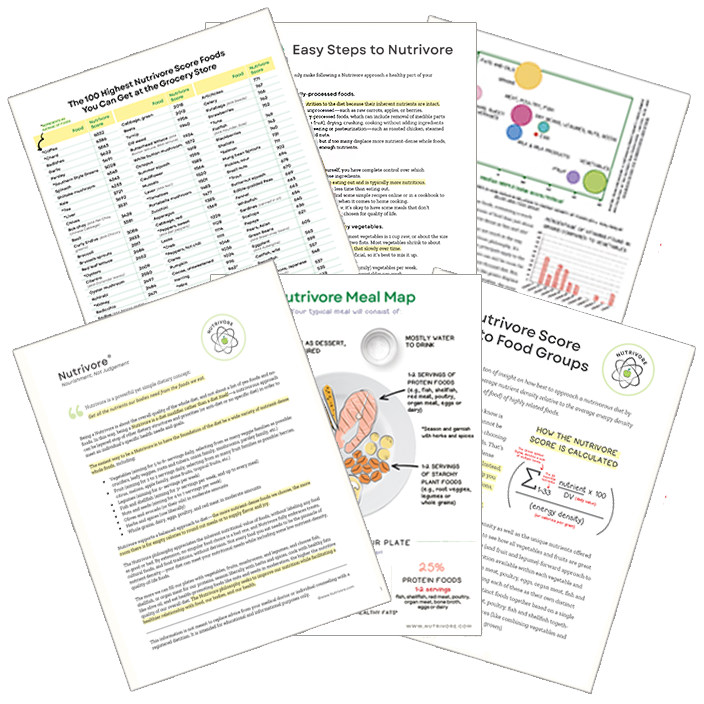 Get it Directly in Your Inbox!
The Nutrivore Newsletter is a weekly email that delivers bite-size fun facts, practical tips, recipes and resources. Sign up now and get 5 free guides directly to your inbox:
Easy Steps to Nutrivore 4-page guide
Nutrivore Foundational Foods 6-page guide
Nutrivore Score Guide to Food Groups 3-page guide
Nutrivore Meal Map
Top 100 Nutrivore Score Foods
Nutrients in Seafood
Everything You Need to Know about Fish and Shellfish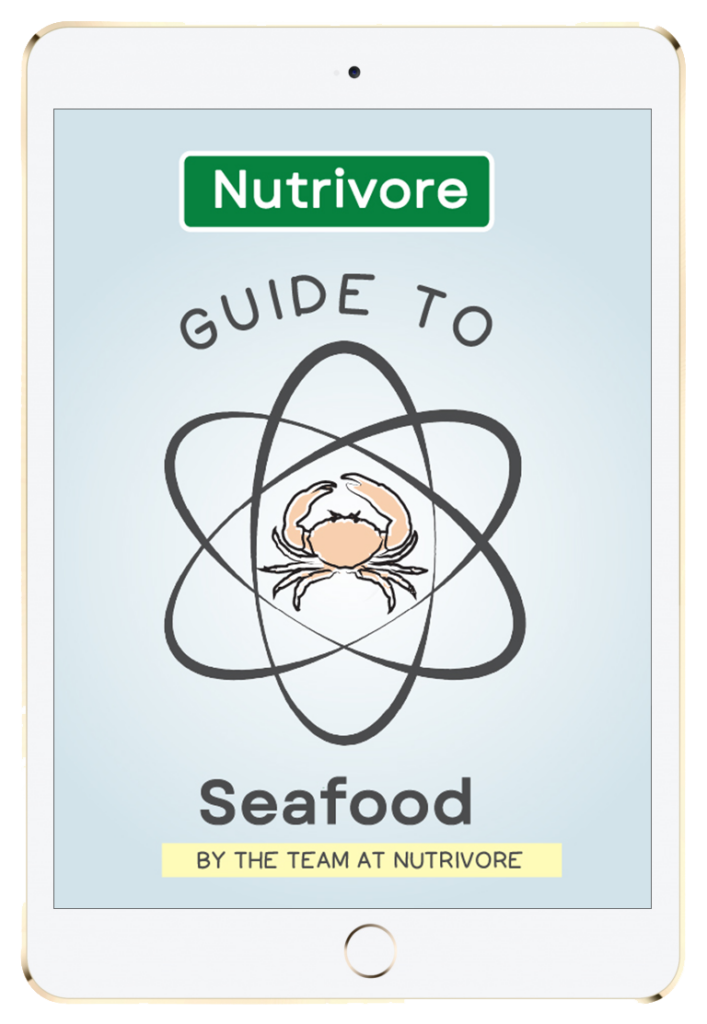 Nutrivore Guide to Seafood
The Nutrivore Guide to Seafood is a practical-focused e-book that explains everything you need to know about fish and shellfish so you can reap all the benefits of this foundational food family!
Plus, you'll 12 tasty recipes featuring seafood to help you incorporate more of these awesome foods into your weekly meal plans!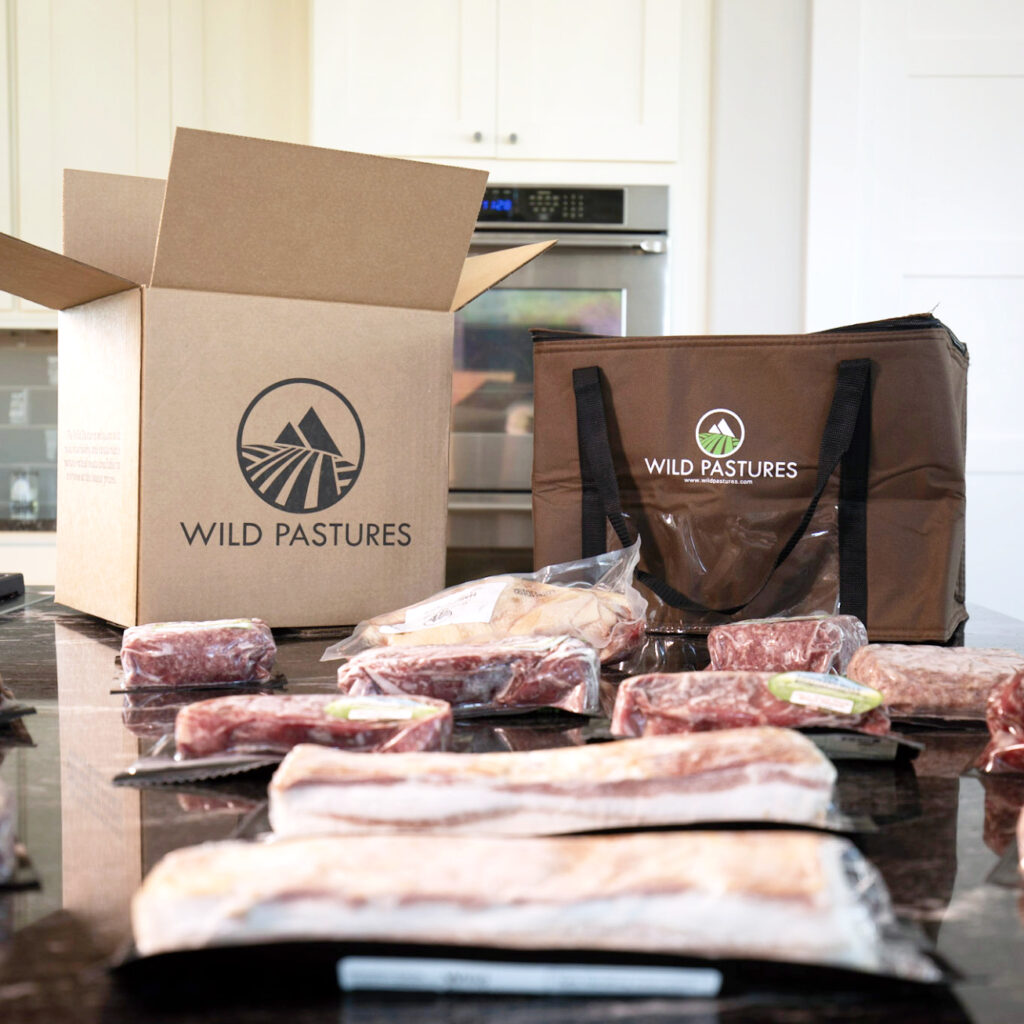 Quality Meat and Seafood
100% grass fed and finished beef, pasture-raised pork, pasture-raised chicken and wild-caught seafood
Raised on regenerative family farms in the USA
​​Fast delivery from our farms to your door
Save 20% off for life, plus $15 off your first box, no coupon required
Help me to keep building Nutrivore.com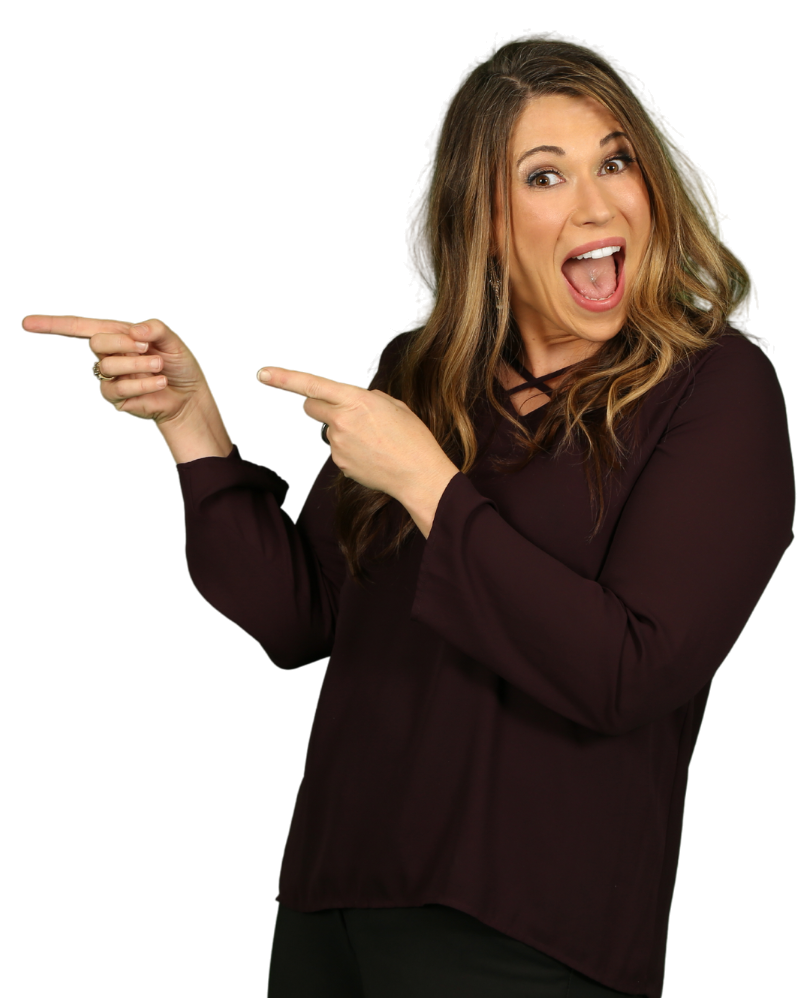 I'm working on writing more awesome articles on this topic to be featured right here on this webpage. If you're enjoying the content my team and I have created thus far and would like to see more, you can support our efforts to keep building out this site by joining the Nutrivore community on Patreon!
Plus, you'll gain exclusive access to the monthly Nutrivore Podcast, a NEW e-book every single month on a Nutrivore foundational food group, including 12 recipes, plus the entire, browsable Nutrivore Score database, and you can ask me all your Nutrivore questions directly! Sign up now and also get 5 free Nutrivore guides as a welcome gift! Win-win!
Citations
Expand to see all scientific references for this article.