Table of Contents

[Hide]

[Show]
Health Benefits of Stone Fruit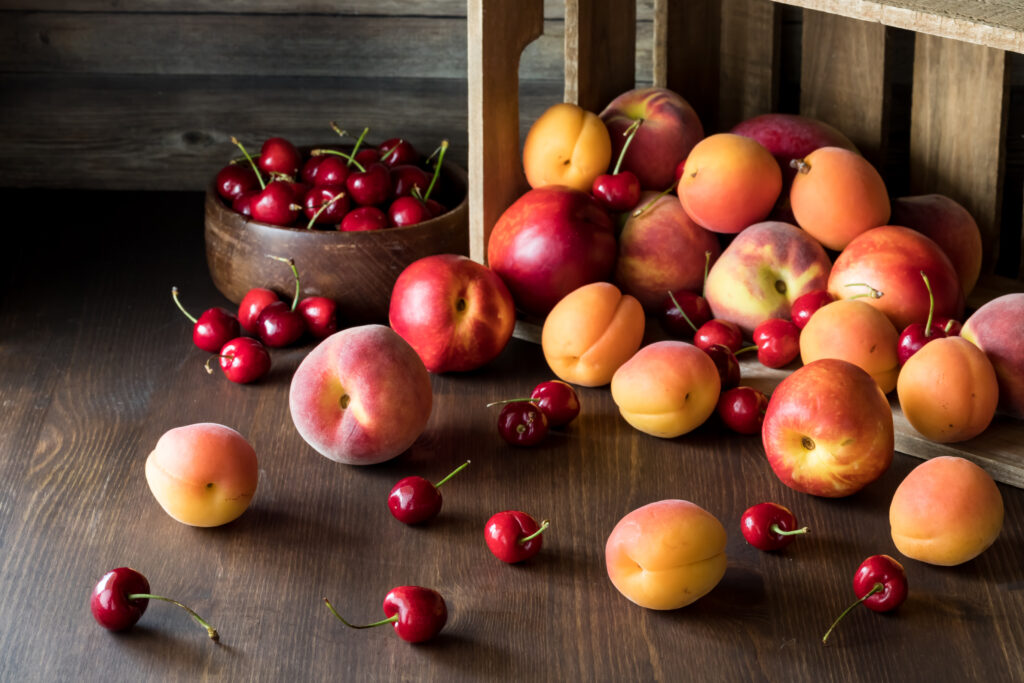 Stone fruits (also known as drupes) are fruits containing a single pit (or stone) surrounded by edible flesh.
Stone fruits grow around the world, and all have unique origins. For example, a genetic study showed that apricots were independently domesticated from their wild counterparts three different times (once in China and twice in Central Asia); in China alone, they've been grown since at least 1000 BC, and were traditionally preserved with salting and smoking. Meanwhile, peaches and nectarines are believed to have originated in China over 2000 years ago. Cherries were domesticated earlier than recorded history, and were named after the Turkish town of Cerasus (Turkey still produces more cherries than any other region in the world). And, plums were one of the first fruits domesticated by humans.
Stone fruits also offer an array of benefits for our health.
now available for pre-order!
Ditch diet culture and get the most nutrients from your food with the no-guilt, personalized, and exciting new science that will change how you think about food and nourishment, from New York Times bestselling author Dr. Sarah Ballantyne.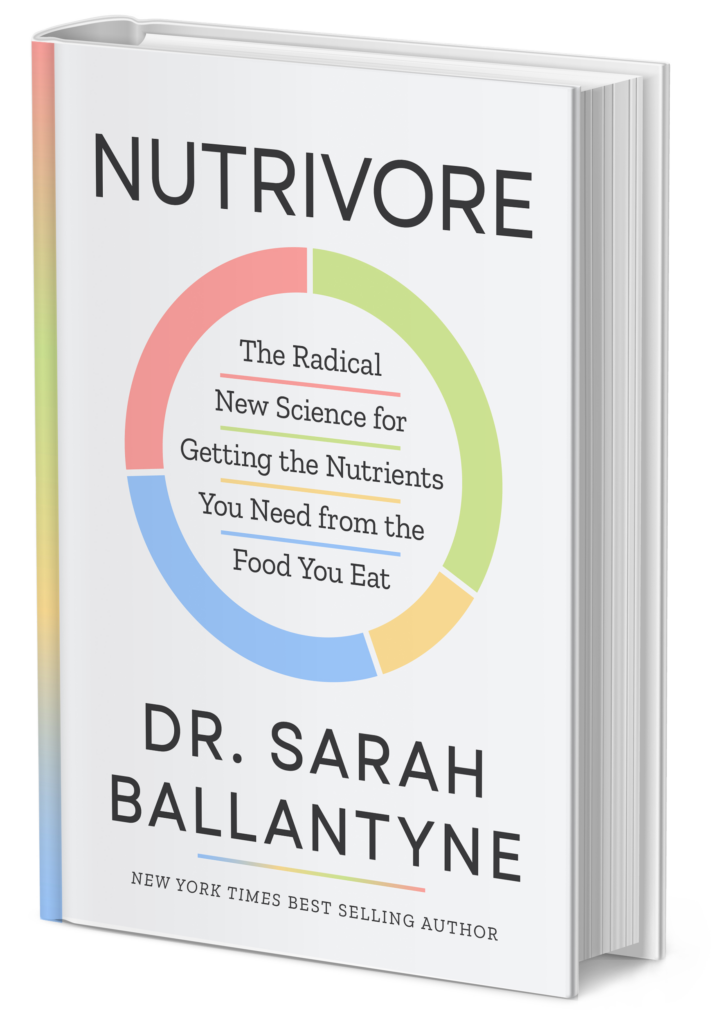 A systematic review found that dried plums are even more effective than psyllium for improving stool consistency and frequency, making them particularly helpful for constipation (in part due to the high fiber and sorbitol content of plums, as well as their natural serotonin content, which helps induce intestinal contractions). In fact, as far back as 1878, "medicated prunes" were advertised as a remedy for constipation and other gastrointestinal symptoms (particularly bloating, dyspepsia, heartburn, and flatulence). In postmenopausal women, dried plum consumption (100 grams daily for three months) increased markers of bone formation and may consequently boost skeletal health—particularly in a population susceptible to osteoporosis. This effect could be due to the numerous compounds plums contain that support skeletal health, including copper (which helps strengthen bone collagen fibrils), boron (which reduces the excretion of calcium and magnesium in the urine, and also boosts estradiol levels in post-menopausal women), and vitamin K (which supports bone mineralization). Plums have also been shown to contain compounds that act against cancer cells in vitro, including breast cancer cells. And, in animal studies, plum or plum juice consumption appears to improve working memory, learning speed, and anxiety, possibly due to their chlorogenic acid content.
Cherries have also been studied extensively for their health effects! In one study, consuming 280 grams of Bing cherries per day for 28 days resulted in significantly lower C-reactive protein and nitric oxide in the blood. Seven days of consuming juice from tart Montmorency cherries, which naturally contain melatonin, was shown to significantly increase melatonin levels in the body, increase sleep time, and enhance sleep efficiency in humans—making cherries a potential boon for disturbed sleep. Cherry polyphenols have also been shown to inhibit activity of cyclooxygenase II enzymes (COX II), which are pro-inflammatory and play a role in cell proliferation, angiogenesis, apoptosis, and carcinogenesis. In fact, anthocyanins from cherries have specifically been shown to reduce proliferation of human colon cancer cells, while tart cherry extract appears to inhibit tumor development in mouse models of colon cancer. In multiple rat studies, tart cherry consumption led to reductions in blood sugar levels, triglycerides, cholesterol, abdominal fat, and both system and local inflammation, suggesting a potential role for combatting metabolic syndrome. Additional studies have shown that in both animal models and humans, consuming tart cherry juice can minimize muscle pain following strenuous running, can reduce pain from arthritis, and can reduce symptoms of gout (due to affecting uric acid levels in the body).
Although apricots have been less heavily studied for their health effects, the research we do have is promising. Supplementing rats with dried apricot appears to have cardio-protective effects after they experience myocardial infarction-reperfusion. In addition, several studies found that in rats fed alcohol, dried apricots had liver-protective properties (including leading to lower levels of liver enzymes and inflammation markers) compared to rats fed only alcohol.
In a study of seven different fruits, peaches were found to have among the highest bile acid-binding capacities, suggesting a role for regulating cholesterol levels. Polyphenols from peaches have also been shown to inhibit the proliferation of breast cancer cells without harming healthy cells, at doses equivalent to eating two or three peaches per day for a 60 kg adult. And, some studies show that extracts of peaches and nectarines are able to inhibit LDL oxidation, potentially giving them a role in protecting against heart disease!
Want to Know ALL the Easy Steps to Nutrivore?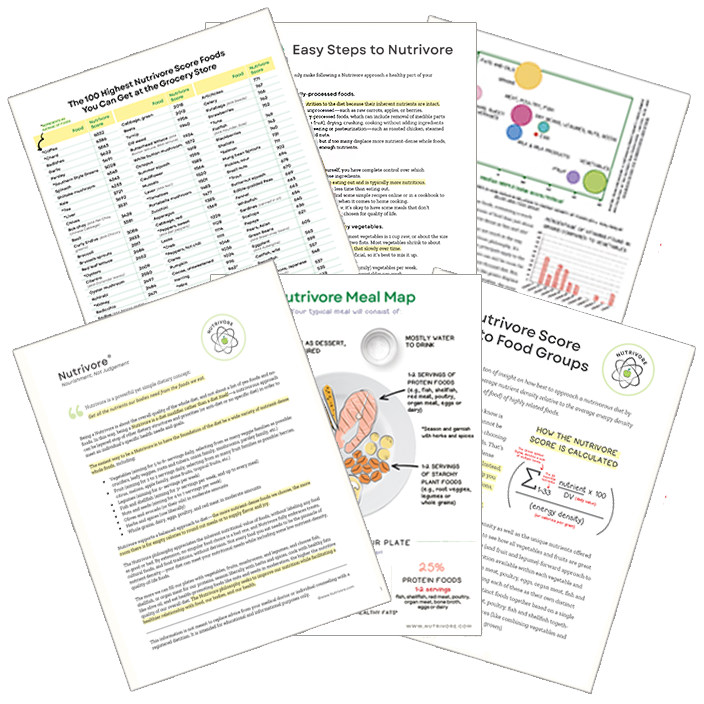 Get it Directly in Your Inbox!
The Nutrivore Newsletter is a weekly email that delivers bite-size fun facts, practical tips, recipes and resources. Sign up now and get 5 free guides directly to your inbox:
Easy Steps to Nutrivore 4-page guide
Nutrivore Foundational Foods 6-page guide
Nutrivore Score Guide to Food Groups 3-page guide
Nutrivore Meal Map
Top 100 Nutrivore Score Foods
Examples of Stone Fruit
apricot
apriums
cherry
chokecherry
greengage
hawthorn
loquat
nectarine
Nutrients in Stone Fruit
Easily track your servings of Nutrivore Foundational Foods!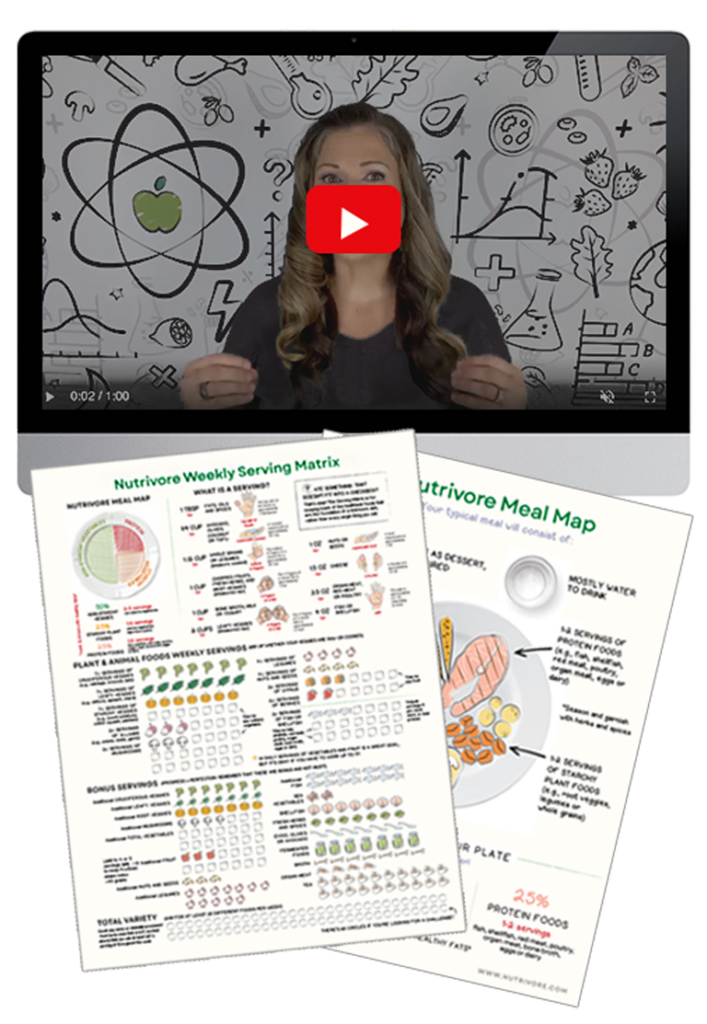 The Nutrivore Weekly Serving Matrix
The Nutrivore Weekly Serving Matrix digital resource is an easy-to-use and flexible weekly checklist designed to help you maximize nutrient-density and meet serving suggestions of Nutrivore foundational foods, all without having to weigh or measure your foods!
Includes a 1-hour video tutorial and downloadable interactive guides.
Buy now for instant digital access.
Help me to keep building Nutrivore.com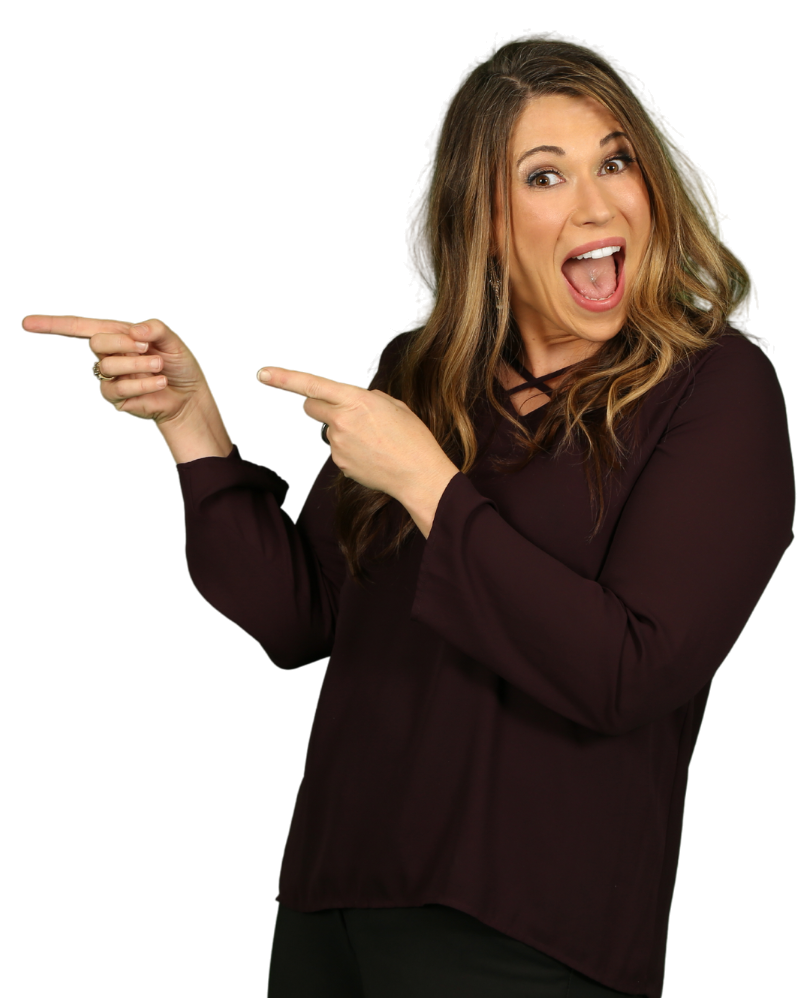 I'm working on writing more awesome articles on this topic to be featured right here on this webpage. If you're enjoying the content my team and I have created thus far and would like to see more, you can support our efforts to keep building out this site by joining the Nutrivore community on Patreon!
Plus, you'll gain exclusive access to the monthly Nutrivore Podcast, a NEW e-book every single month on a Nutrivore foundational food group, including 12 recipes, plus the entire, browsable Nutrivore Score database, and you can ask me all your Nutrivore questions directly! Sign up now and also get 5 free Nutrivore guides as a welcome gift! Win-win!
Citations
Expand to see all scientific references for this article.