Table of Contents

[Hide]

[Show]
Health Benefits of Offal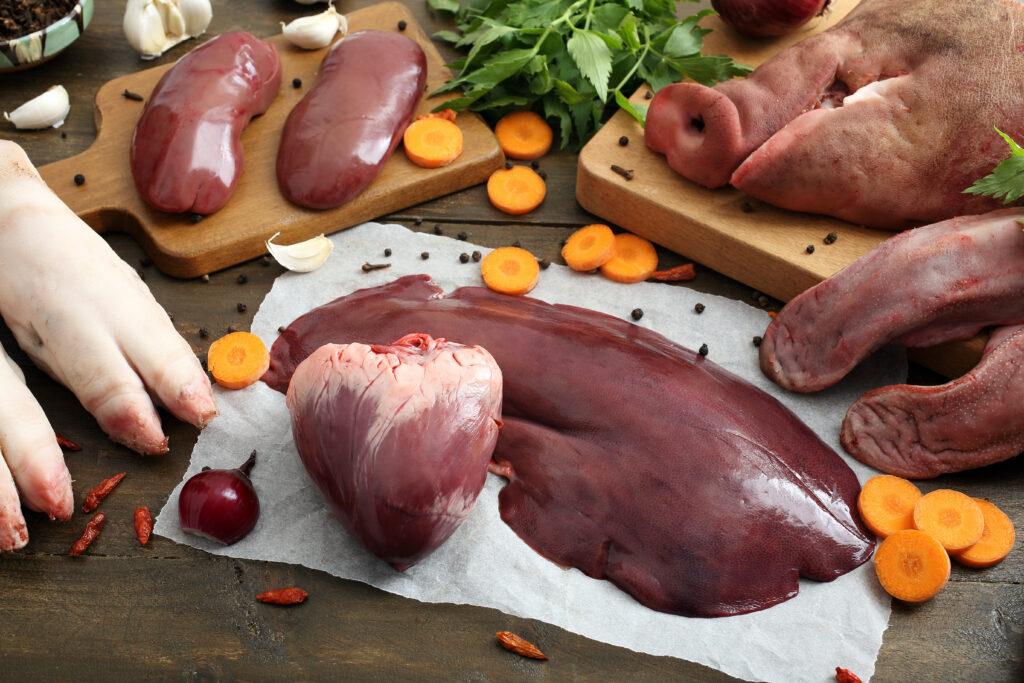 Offal is another term for organ meats (also known as variety meats because there is a variety of different kinds!). The word itself derives from 'off' and 'fall', literally referring to the parts of the animal that fall off during butchering. Organ meats are nutritional powerhouses. In fact, offal is one of the most concentrated sources of just about every nutrient out there, including important vitamins, minerals, healthy fats, and essential amino acids and nonproteinogenic amino acids and peptides. (Let's just say it's "offally" good for you! Hyuck). While there aren't many studies evaluating the health effects of eating offal, there's an enormous body of scientific literature showing benefits of all of the nutrients offal delivers in huge quantities.
Although organ meat may not be familiar to many of us today, organ meats have been part of the human diet since prehistory. Traditional cultures revered organ meats – they were treated like gold and reserved for the highest echelons of society (exactly who depended on the culture, sometimes it was saved for hunters, other times for pregnant women, sometimes the head of the family or tribe and other times for elders). Hunters and gatherers discard muscle meat in times of plenty and even animals value these meats above all else – in nature predators will often eat the liver of their prey first after a kill. Not only is snout-to-tail consumption good for our health, it's important for environmental sustainability and the ethical treatment of animals. It means consuming every part of the animal and translates to eating a ratio of organ meat to muscle that's similar to the animal's own ratio (roughly one-fifth to one-quarter of the meat we eat with no upper limit). These foods include liver, heart, kidney, blood, bone broth, brain, giblets, lips, tail, tongue, and tripe to name a few.
When it comes to organ meat, liver reigns supreme! Arguably the king of offal, liver is one of the top nutrient-dense foods on the planet! Fortunately, it's also one of the easiest of all organ meats to find. It is prized by cultures around the globe, famously prepared in a multitude of delectable ways – foie gras, pâté, liverwurst and more! If you're not a lover of liver (yet), let's change that "ick" factor into a "wow" factor! There are many types of liver, and depending on the animal and source (grass-fed versus conventional), both the taste and micronutrient content will vary, though in general liver tends to be very high in vitamin A, iron and all of the B vitamins. Overall, lamb liver is the most nutrient dense, closely followed by goose and beef, with pork and chicken lower in nutrient density but more or less equivalent.
No matter what animal it comes from – beef, chicken, lamb, or pork – heart is nutrient dense, though the micronutrient content will vary depending on the animal and source (grass-fed versus conventional). Overall beef and lamb heart are the most nutrient dense, followed by chicken and pork. In general, heart tends to be a concentrated source of coenzyme Q10 and is rich in copper. Lamb heart stands out for selenium, DHA & EPA, and vitamin B5, while beef is notable for vitamin B12 and DHA & EPA. Chicken heart is high in zinc, and vitamins B5 and B9, while pork stands out for vitamins B1, B2, B7, and vitamin C.
And, kidney tends to be particularly high in vitamin B12, copper, iron, phosphorus, selenium, and zinc. Overall lamb kidney is the most nutrient dense, followed by beef and pork. Lamb kidney is notable for vitamin B12 and DHA & EPA, beef for vitamin A and vitamin B9 (folate), and pork for selenium.
Want to Know ALL the Easy Steps to Nutrivore?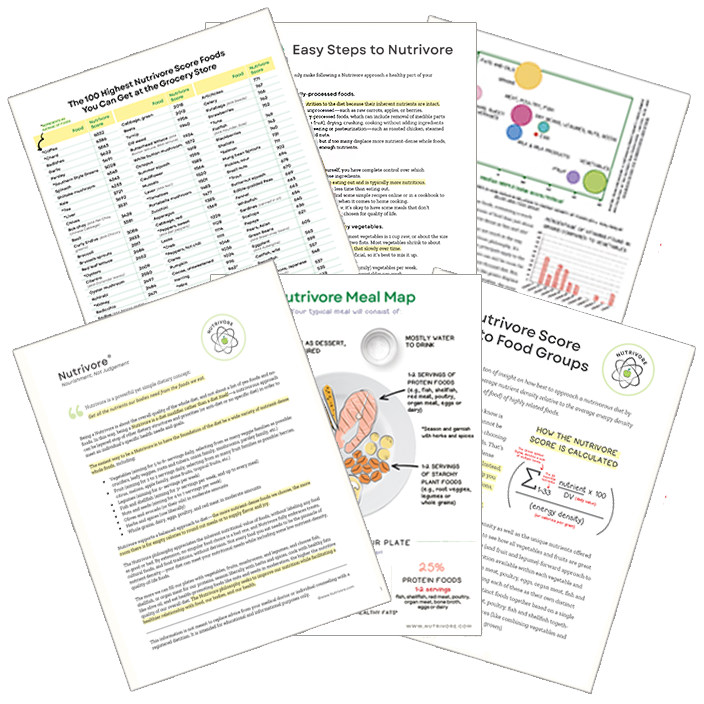 Get it Directly in Your Inbox!
The Nutrivore Newsletter is a weekly email that delivers bite-size fun facts, practical tips, recipes and resources. Sign up now and get 5 free guides directly to your inbox:
Easy Steps to Nutrivore 4-page guide
Nutrivore Foundational Foods 6-page guide
Nutrivore Score Guide to Food Groups 3-page guide
Nutrivore Meal Map
Top 100 Nutrivore Score Foods
Examples of Offal
blood
bone broth
bone marrow
brain
chitterlings and natural casings (intestines)
fats and other trimmings (tallow and lard)
fries (testicles)
head meat (cheek and jowl)
heart
kidney
lips
liver
melt (spleen)
rinds (skin)
sweetbreads (thymus gland or pancreas)
tail
tongue
tripe (stomach)
Nutrients in Offal
The THREE Easiest WayS to Eat Organ Meat
Freeze-dried grass-fed beef liver capsules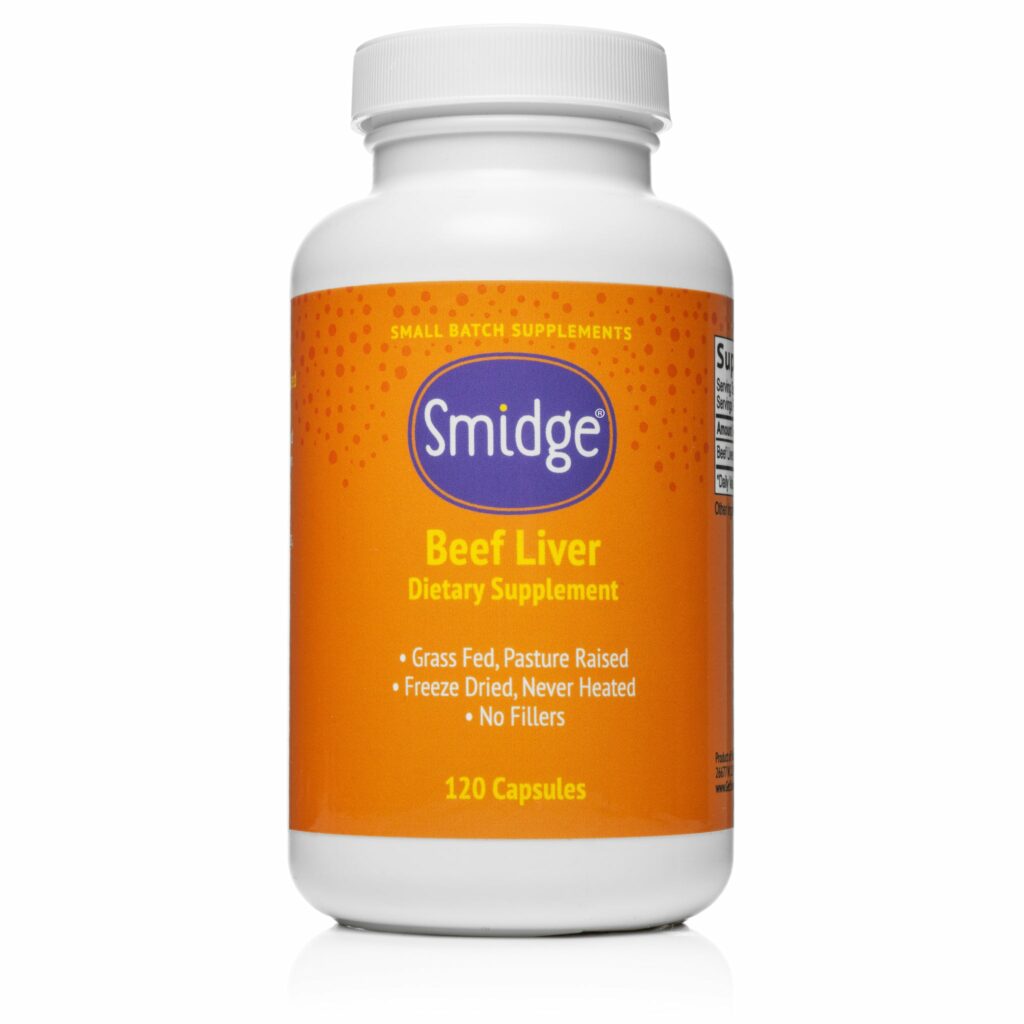 Freeze-dried, grass-fed beef heart, liver and kidney capsules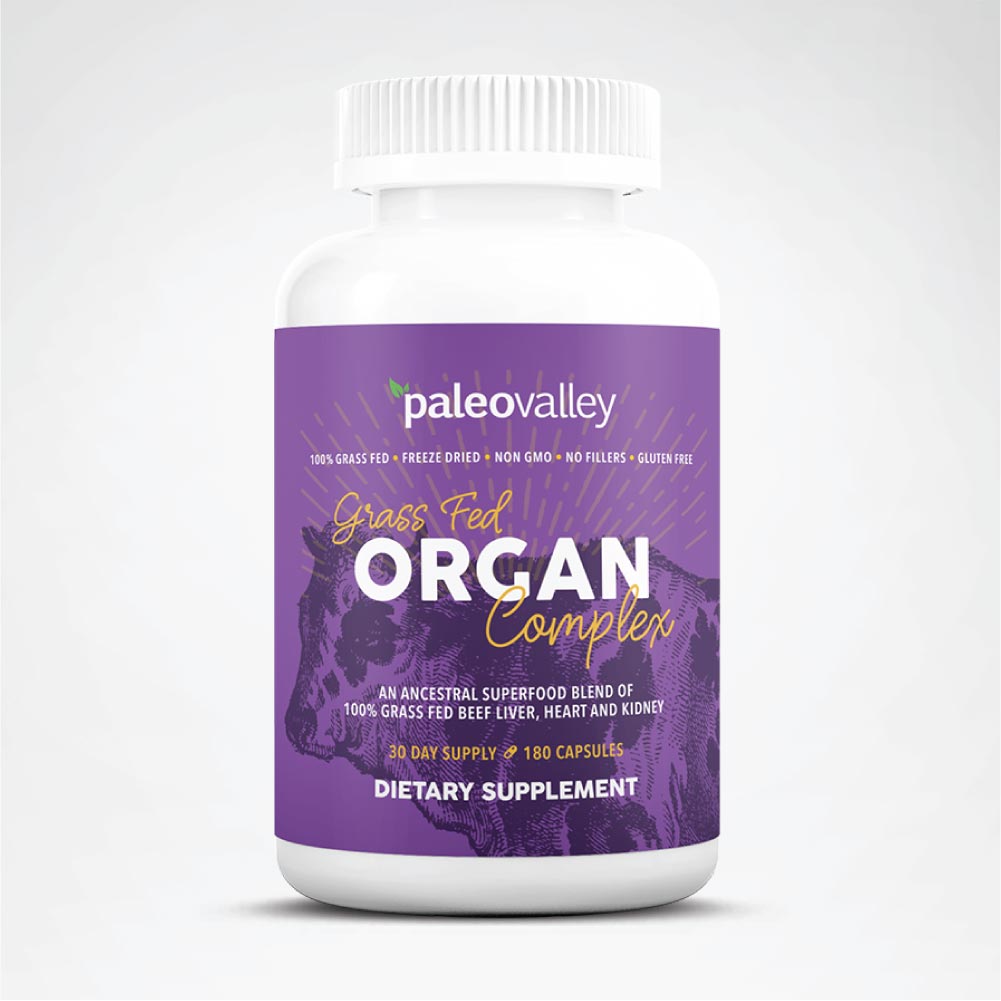 Delicious spice blends that sneak in grass-fed beef organ meat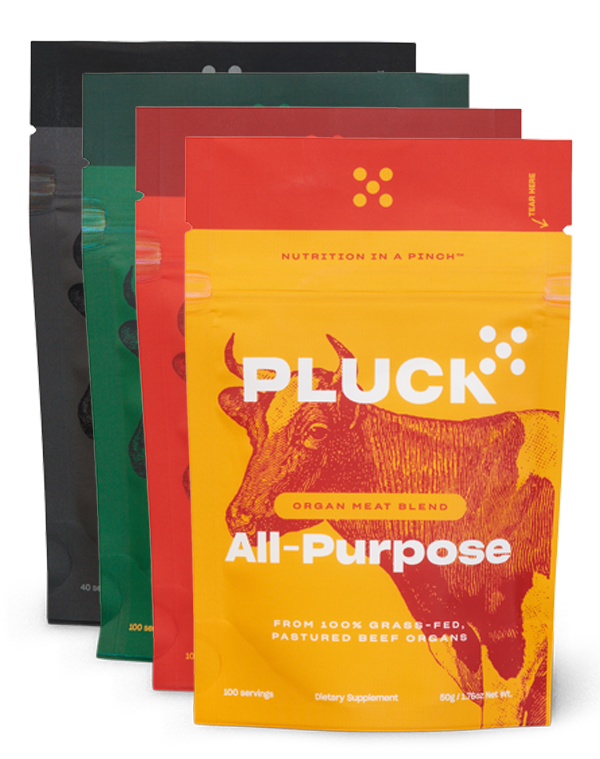 Help me to keep building Nutrivore.com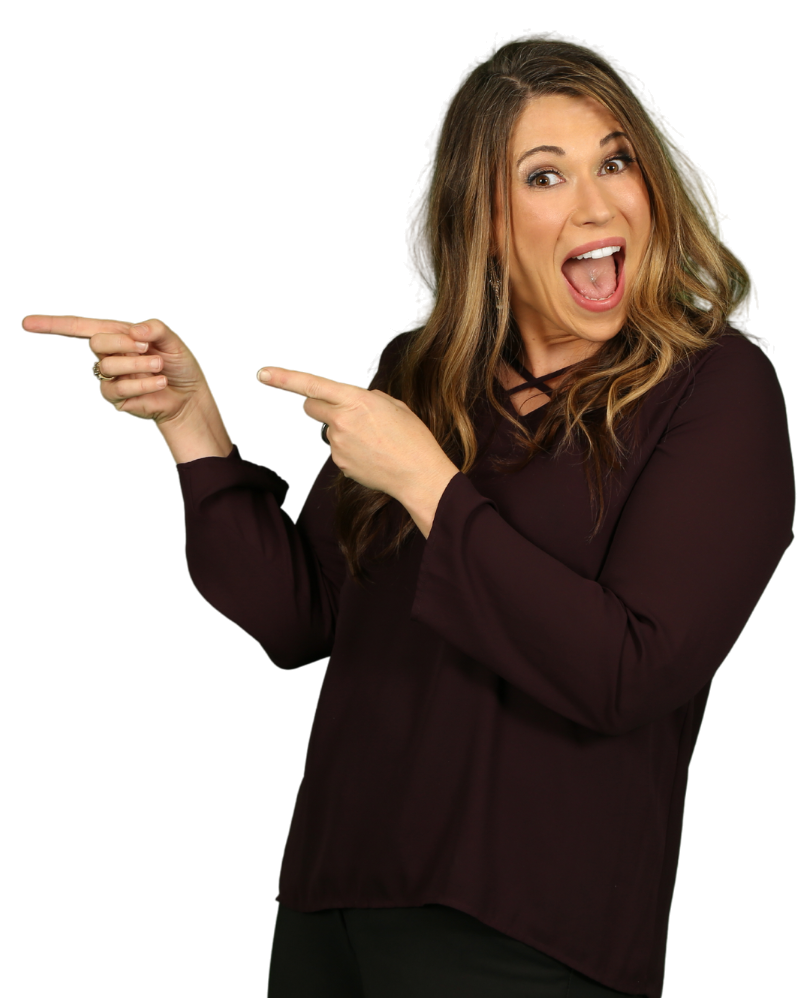 I'm working on writing more awesome articles on this topic to be featured right here on this webpage. If you're enjoying the content my team and I have created thus far and would like to see more, you can support our efforts to keep building out this site by joining the Nutrivore community on Patreon!
Plus, you'll gain exclusive access to the monthly Nutrivore Podcast, a NEW e-book every single month on a Nutrivore foundational food group, including 12 recipes, plus the entire, browsable Nutrivore Score database, and you can ask me all your Nutrivore questions directly! Sign up now and also get 5 free Nutrivore guides as a welcome gift! Win-win!
Citations
Expand to see all scientific references for this article.