---
FREE LIVE WEBINAR: Tuesday October 3rd, 2023
Achieving Optimal Nutrient Density through Food and Supplementation
with Dr. Sarah Ballantyne, PhD and Chris Kresser, MS, LAc
---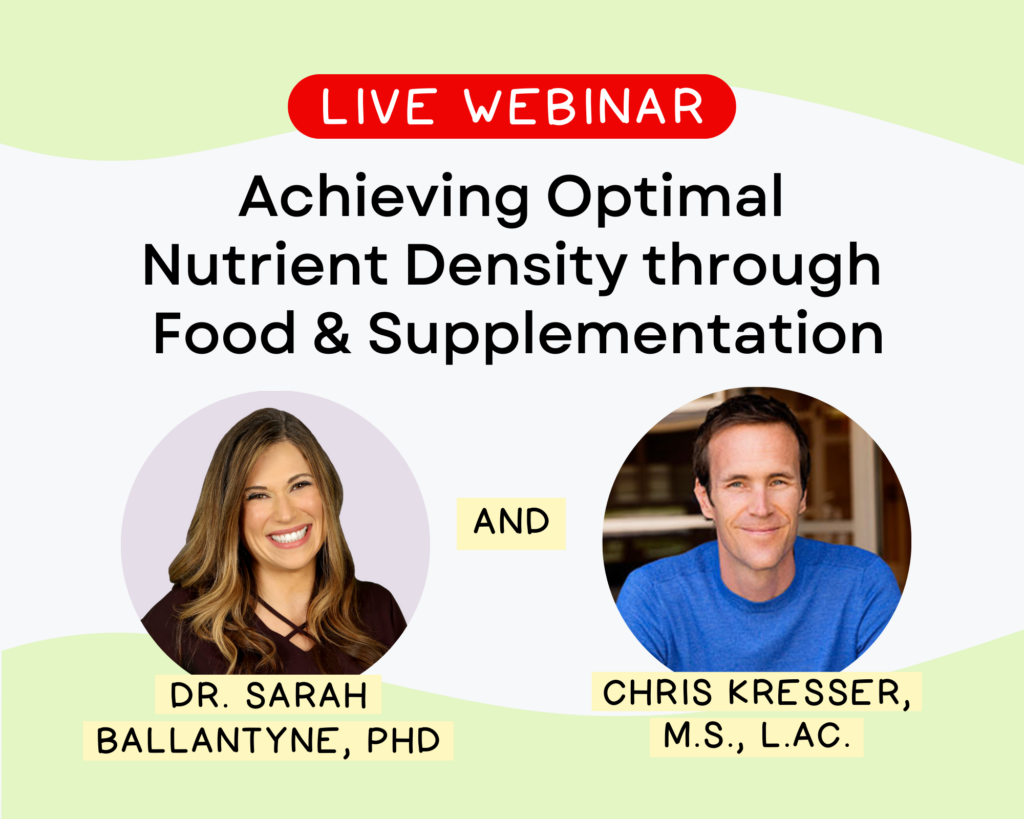 The work of both Dr. Sarah Ballantyne, PhD and Chris Kresser M.S, L.AC is now centered on a mission to raise awareness about how nutrient deficiencies are increasing chronic disease, destroying our quality of life, and shortening our lifespan. The latest statistics suggest that most Americans are falling short on not one but several essential vitamins and minerals. These are not small gaps—they're at levels that have been conclusively shown to increase the risk of chronic disease and shorten lifespan.
Come join Chris and Dr. Sarah on Tuesday October 3rd for a conversation answering the most frequently asked questions about what nutrients our bodies need, what foods are best to supply them, and how supplementation plays into achieving optimal nutrient density.
Save your seat for this free live virtual event using the form below.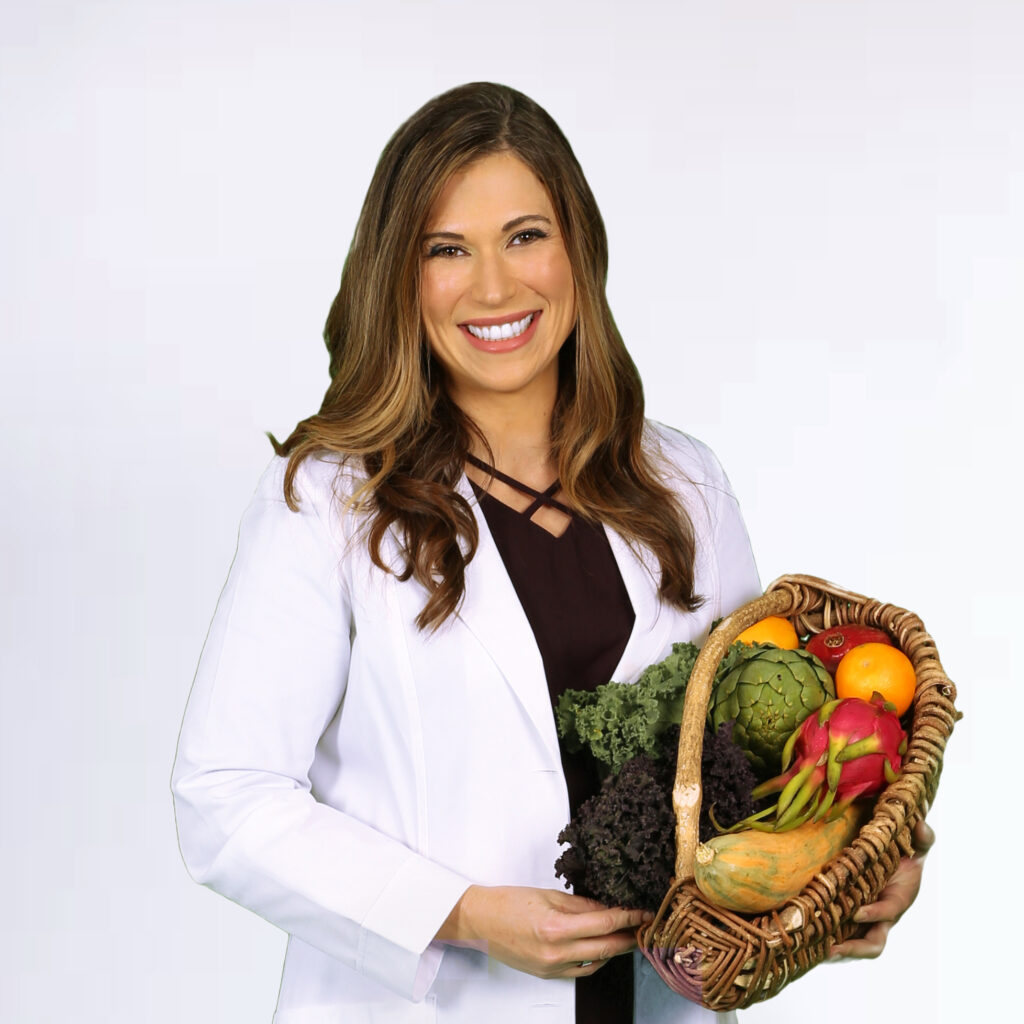 About Dr. Sarah
Dr. Sarah Ballantyne, PhD is the founder of Nutrivore.com. She creates educational resources to help people improve their day-to-day diet and lifestyle choices, empowered and informed by the most current evidenced-based scientific research. Dr. Sarah began her career as a science communicator and health educator when she launched her original website in 2011. Since then, Dr. Sarah has continued to follow the science—diving deep into immune health, metabolic health, gut microbiome health, nutritional sciences, and the compelling evidence for health at any size—while also observing the harm of healthism, diet culture, dogmatic misinformation and predatory marketing. With Nutrivore, Dr. Sarah seeks to create a positive and inclusive approach to dietary guidance, based in science and devoid of dogma, using nutrient density and sufficiency as its basic principles: Nourishment, not judgment.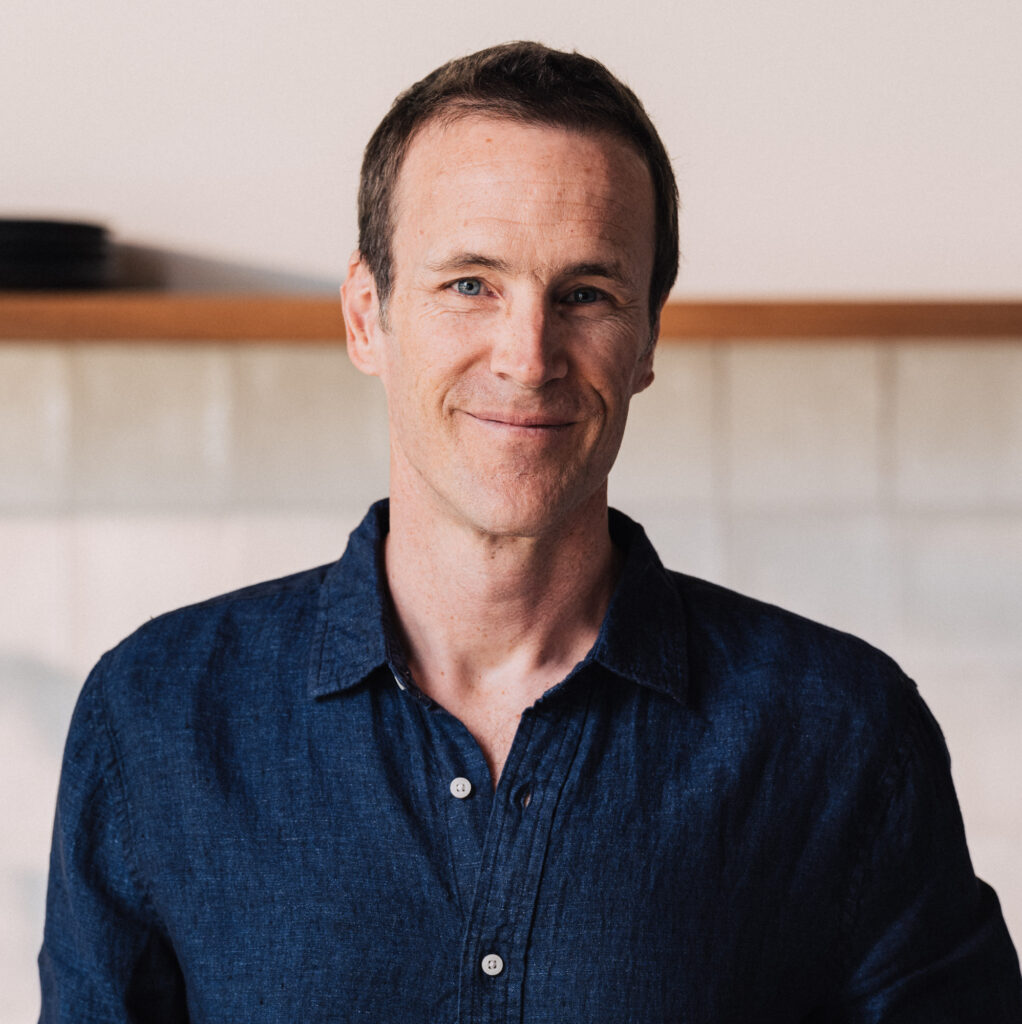 About Chris Kresser
Chris Kresser M.S., L.Ac. is the co-founder of the California Center for Functional Medicine, the founder of Kresser Institute, the host of the top-ranked health podcast Revolution Health Radio, the creator of ChrisKresser.com, and the New York Times best-selling author of The Paleo Cure and Unconventional Medicine. He is one of the most respected clinicians and educators in the fields of Functional Medicine and ancestral health and has trained over 2,000 clinicians and health coaches from >50 countries in his unique approach. Chris was named one of the 100 most influential people in health and fitness by Greatist.com and has appeared as a featured guest on Dr. Oz, Time, The Atlantic, NPR, Fox & Friends, and other national media outlets. He lives in Park City, UT, with his wife and daughter.
What Is Nutrivore?
Nutrivore is the radical yet simple idea: get all of the nutrients our bodies need from the foods we eat. The guiding principles of Nutrivore help us to choose foods such that the total of all the nutrients contained within those foods adds up throughout the day to meet or safely exceed our daily requirements for the full complement of essential and nonessential (but still very important) nutrients, while also staying within our caloric requirements. When we eat a diet replete in nutrients, we reduce our risk of future health problems while alleviating many of the symptoms we're currently facing. Nutrivore is a balanced approach to choosing foods, with a permissive dietary structure rather than a restrictive one. We focus on the positive, those foods that support our health by supplying the essential and important nutrients that our bodies need to thrive.
Learn more about Nutrivore here.
Why Adapt Naturals?
All Adapt Naturals supplements are backed by high-quality, peer-reviewed research and the extensive clinical experience of the founder, Chris Kresser. Masterfully formulated to help you feel and perform your best, all of the ingredients are food-based, naturally occurring, or bioidentical—and without gluten, dairy, soy, or GMOs. Adapt Naturals products can help close the nutritional gaps and ensure that you're getting all of the nutrients you need to thrive—not just survive—and live a long, healthy life.