Table of Contents

[Hide]

[Show]
Health Benefits of Red Meat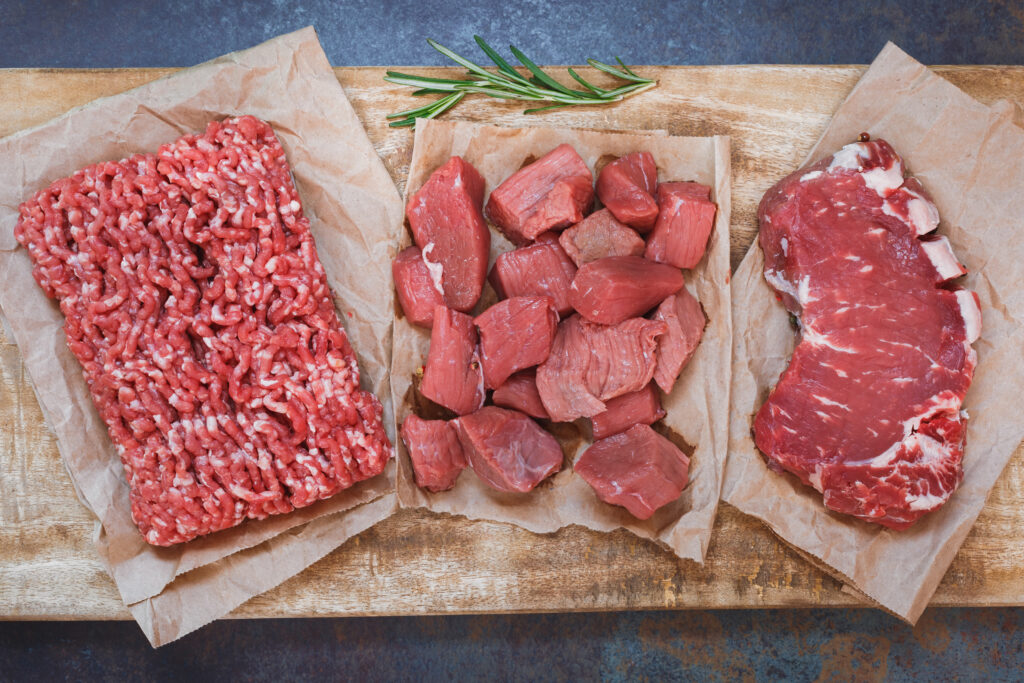 While studies indicate that red meat is best consumed in moderation, it's still a nutritionally valuable food.
The most valuable foods nutritionally are whole and minimally-processed foods. While humans are omnivores and require both nutrients predominantly or exclusively found in plant foods and nutrients predominantly or exclusively found in animal foods, we don't need equal volumes of these foods in order to meet our nutritional needs. Instead, a diet that emphasizes a wide diversity of plant foods with moderate consumption of meat and seafood, most easily meets our nutritional needs.
The nutrients predominantly or exclusively found in animal foods include: pre-formed vitamin A (retinol), vitamin B12, vitamin D3, vitamin K2, heme iron, zinc, high-quality protein, creatine, taurine, carnitine, carnosine, anserine, hydroxyproline, DHA (docosahexaenoic acid), EPA (eicosapentaenoic acid), and CLA (conjugated linoleic acid).
What makes red meat red in color is an iron-rich protein called myoglobin. Myoglobin binds to oxygen similarly to hemoglobin, providing additional oxygen for muscles when demand is higher than what can be supplied by the blood, for example during very intense exercise or when you hold your breath! The more myoglobin, the redder the meat when raw (and the higher the iron content). The nutritional definition of red meat is as any meat that contains more myoglobin than white meat, with white meat defined as any non-dark meat from poultry or fish. Yes, even though you may have heard pork described as "the other white meat", scientifically speaking it's really red. The most common sources of red meat in Western countries are beef, pork, lamb, and bison.
Beef provides complete, easily-digested protein, as well as being a good source of iron, phosphorus, selenium, zinc, B vitamins – including being a particularly valuable source of vitamins B3, B6 and B12 – taurine, creatine, carnosine, carnitine and coQ10. And, pork is a great source of easily-digested complete protein, as well as phosphorus, selenium, zinc, B vitamins, coQ10, taurine, carnosine, carnitine, creatine and also contains some ergothioneine.
Carnosine is a dipeptide that helps slow aging in cells, particularly by protecting against oxidation and DNA damage and slowing the rate of advanced glycation end-product (AGE) formation. It appears to protect against the buildup of atherosclerotic plaque.
Creatine is a non-proteinogenic amino acid that helps supply energy to cells, especially muscle cells. It may help increase muscle strength, boost functional performance, and reduce DNA mutation.
Taurine is a non-proteinogenic amino sulfonic acid that supports neurological development, serves as a major component of bile, and plays a role in water and mineral regulation within the blood (including through membrane stabilization and calcium signaling). It also plays a role in cardiovascular function and the development of skeletal muscle.
Carnitine is an ammonia-based compound, carnitine transports long-chain fatty acids into mitochondria to be oxidized for energy production, while also helping to remove metabolic waste products out of the mitochondria. It has been shown to improve insulin sensitivity and improve cardiovascular health.
CoQ10 is a potent antioxidant and a cofactor in the electron transport chain for the production of ATP. It may be helpful in treating or preventing heart and blood vessel conditions, diabetes, gum disease, muscular dystrophy, chronic fatigue syndrome, and breast cancer.
Examples of Red Meat
antelope
beaver
beef
bison/buffalo
camel
caribou
deer
elk
goat
hare
horse
kangaroo
lamb
llama
moose
mutton
rabbit
Want to Know ALL the Easy Steps to Nutrivore?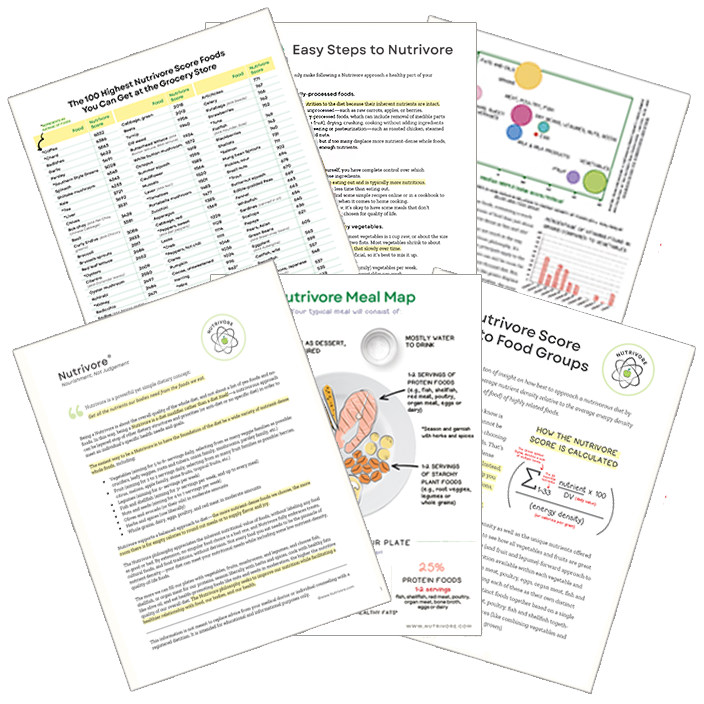 Get it Directly in Your Inbox!
The Nutrivore Newsletter is a weekly email that delivers bite-size fun facts, practical tips, recipes and resources. Sign up now and get 5 free guides directly to your inbox:
Easy Steps to Nutrivore 4-page guide
Nutrivore Foundational Foods 6-page guide
Nutrivore Score Guide to Food Groups 3-page guide
Nutrivore Meal Map
Top 100 Nutrivore Score Foods
Nutrients in Red Meat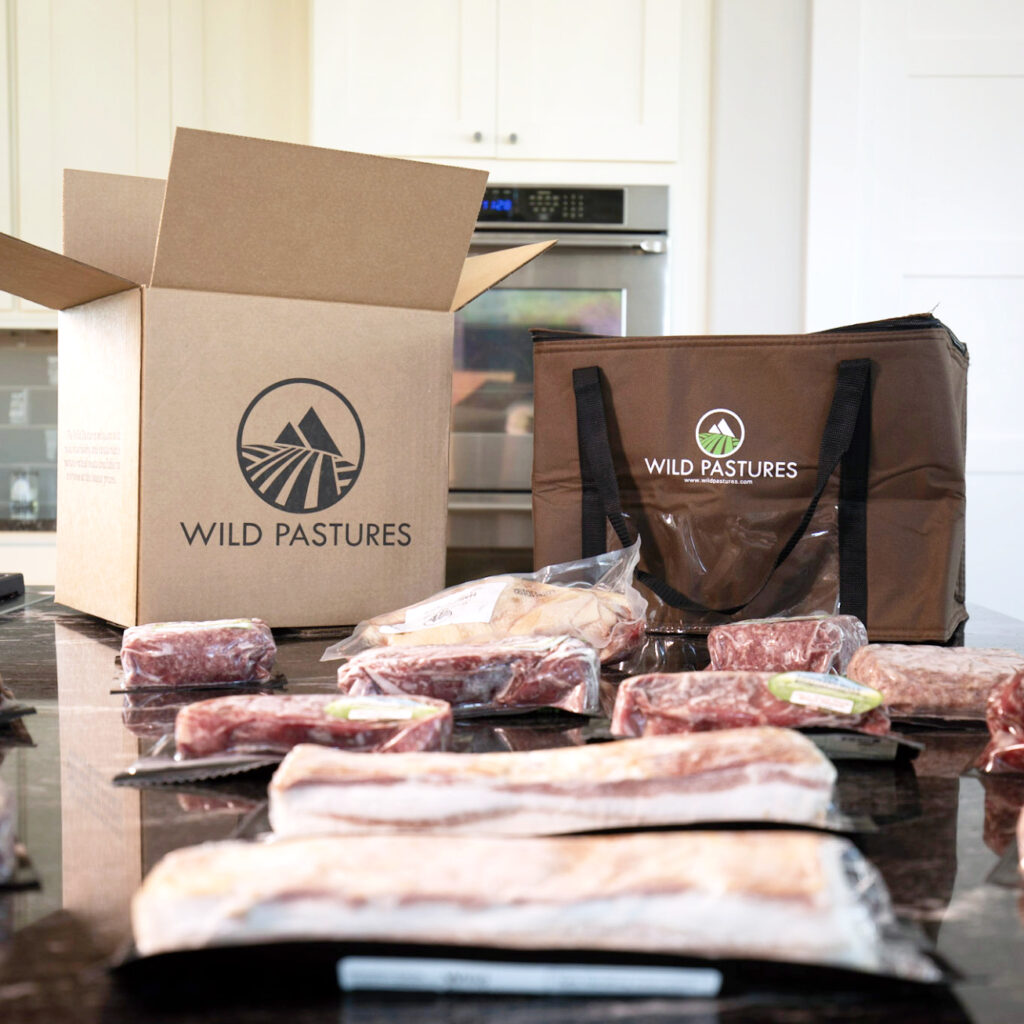 Quality Meat and Seafood
100% grass fed and finished beef, pasture-raised pork, pasture-raised chicken and wild-caught seafood
Raised on regenerative family farms in the USA
​​Fast delivery from our farms to your door
Save 20% off for life, plus $15 off your first box, no coupon required
Help me to keep building Nutrivore.com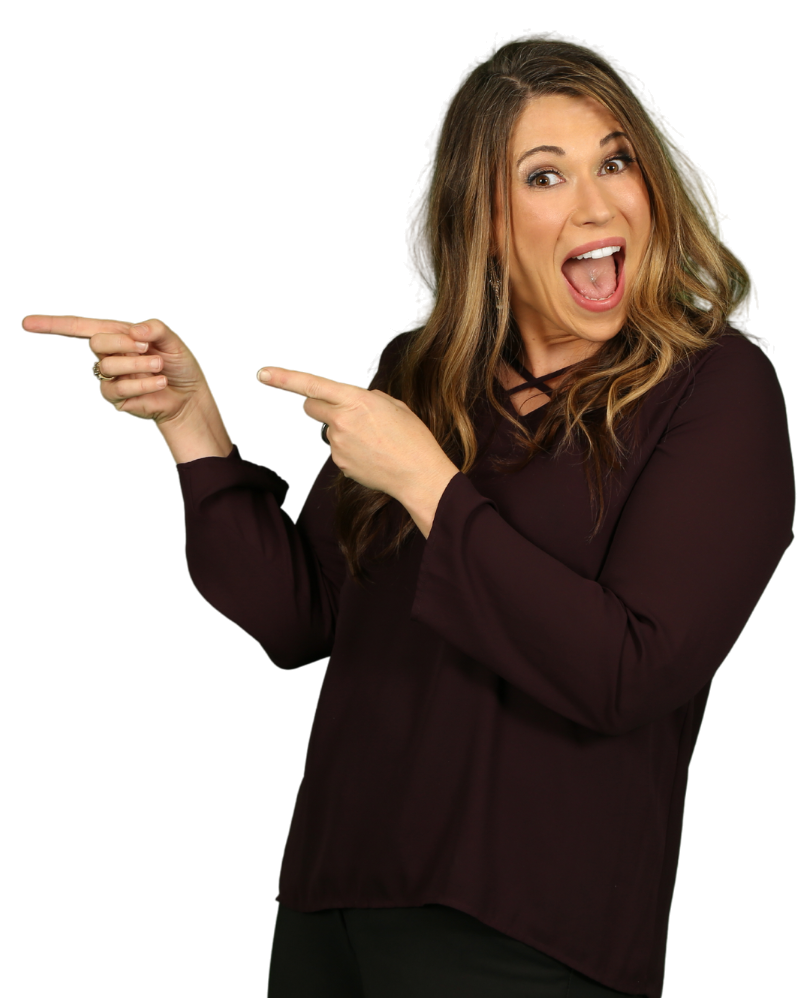 I'm working on writing more awesome articles on this topic to be featured right here on this webpage. If you're enjoying the content my team and I have created thus far and would like to see more, you can support our efforts to keep building out this site by joining the Nutrivore community on Patreon!
Plus, you'll gain exclusive access to the monthly Nutrivore Podcast, a NEW e-book every single month on a Nutrivore foundational food group, including 12 recipes, plus the entire, browsable Nutrivore Score database, and you can ask me all your Nutrivore questions directly! Sign up now and also get 5 free Nutrivore guides as a welcome gift! Win-win!
Citations
Expand to see all scientific references for this article.

Badger M. "Pasture and Feed Affect Broiler Carcass Nutrition." American Pastured Poultry Producers Association (APPPA). 22 Apr 2015.

Balder HF, et al. "Heme and chlorophyll intake and risk of colorectal cancer in the Netherlands cohort study." Cancer Epidemiol Biomarkers Prev. 2006 Apr;15(4):717-25.

Chen X, et al. "Effects of outdoor access on growth performance, carcass composition, and meat characteristics of broiler chickens." Poult Sci. 2013 Feb;92(2):435-43.

Clement FJ, et al. "A Selective Sweep on a Deleterious Mutation in CPT1A in Arctic Populations." Am J Hum Genet. 2014 Oct 23;95(5):584-589.

Cortinas L, et al. "Influence of the dietary polyunsaturation level on chicken meat quality: lipid oxidation." Poult Sci. 2005 Jan;84(1):48-55.

De Filippo C, et al. "Impact of diet in shaping gut microbiota revealed by a comparative study in children from Europe and rural Africa." Proc Natl Acad Sci U S A. 2010 Aug 17;107(33):14691-6.

"DL-Proline: Compound Summary." National Center for Biotechnology Information. PubChem Compound Database. Accessed April 20, 2016.

Funaro A, et al. "Comparison of meat quality characteristics and oxidative stability between conventional and free-range chickens." Poult Sci. 2014 Jun;93(6):1511-22.

Giacometti T. "Free and bound glutamate in natural products." Glutamic acid: advances in biochemistry and physiology. New York: Raven Press, 1979:25–34.

Guillén-Sans R & Guzmán-Chozas M. "The thiobarbituric acid (TBA) reaction in foods: a review." Crit Rev Food Sci Nutr. 1998 May;38(4):315-30.

Halton TL & Hu FB. "The effects of high protein diets on thermogenesis, satiety and weight loss: a critical review." J Am Coll Nutr. 2004 Oct;23(5):373-85.

Hannan MT, et al. "Effect of dietary protein on bone loss in elderly men and women: the Framingham Osteoporosis Study." J Bone Miner Res. 2000 Dec;15(12):2504-12.

Hawkins RA. "The blood-brain barrier and glutamate." Am J Clin Nutr. 2009 Sep; 90(3): 867S–874S.

Haywood RM, et al. "Detection of aldehydes and their conjugated hydroperoxydiene precursors in thermally-stressed culinary oils and fats: investigations using high resolution proton NMR spectroscopy." Free Radic Res. 1995 May;22(5):441-82.

Jaksic T, et al. "Plasma proline kinetics and concentrations in young men in response to dietary proline deprivation." Am J Clin Nutr. 1990 Aug;52(2):307-12.

Kang DW, et al. "Reduced incidence of Prevotella and other fermenters in intestinal microflora of autistic children." PLoS One. 2013 Jul 3;8(7):e68322.

Koeth RA, et al. "Intestinal microbiota metabolism of L-carnitine, a nutrient in red meat, promotes atherosclerosis." Nat Med. 2013 May;19(5):576-85.

Kuhnlein H & Turner N. "Traditional Plant Foods of Canadian Indigenous Peoples: Nutrition, Botany and Use." (Food and Nutrition in History and Anthropology). 2001: Taylor and Francis.

Kurihara K. "Glutamate: from discovery as a food flavor to role as a basic taste (umami)." Am J Clin Nutr. 2009 Sep;90(3):719S-722S.

Mikkelsen PB, et al. "Effect of fat-reduced diets on 24-h energy expenditure: comparisons between animal protein, vegetable protein, and carbohydrate." Am J Clin Nutr. 2000 Nov;72(5):1135-41.

Monro JA, et al. "The risk of lead contamination in bone broth diets." Med Hypotheses. 2013 Apr;80(4):389-90.

Moya MC, et al. "Analytical evaluation of polyunsaturated fatty acids degradation during thermal oxidation of edible oils by Fourier transform infrared spectroscopy." Talanta. 1999 Sep 13;50(2):269-75.

Murray S, et al. "Effect of cruciferous vegetable consumption on heterocyclic aromatic amine metabolism in man." Carcinogenesis (2001) 22 (9): 1413-1420.

Nakamura E, et al. "Physiological roles of dietary free glutamate in gastrointestinal functions." Biol Pharm Bull. 2008 Oct;31(10):1841-3.

Pannemans DL, et al. "Effect of protein source and quantity on protein metabolism in elderly women." Am J Clin Nutr. 1998 Dec;68(6):1228-35.

Pickering MV & Newton P. "Amino acid hydrolysis: Old problems, new solutions." LC/GC. 1990;8(10):778-81.

Piette G, et al. "Influence of extraction temperature on amounts and quality of rendered chicken fat recovered from ground or homogenized skin." Poult Sci. 2001 Apr;80(4):496-500.

Pitt D, et al. "Glutamate excitotoxicity in a model of multiple sclerosis." Nat Med. 2000 Jan;6(1):67-70.

Ponte PI, et al. "Influence of pasture intake on the fatty acid composition, and cholesterol, tocopherols, and tocotrienols content in meat from free-range broilers." Poult Sci. 2008 Jan;87(1):80-8.

Ponte PI, et al. "Restricting the intake of a cereal-based feed in free-range-pastured poultry: effects on performance and meat quality." Poult Sci. 2008 Oct;87(10):2032-42.

Prabhu HR. "Lipid peroxidation in culinary oils subjected to thermal stress." Indian J Clin Biochem. 2000 Aug;15(1):1-5. doi: 10.1007/BF02873539.

Price W. "Chapter 5: Isolated and Modernized Eskimos." Nutrition and Physical Degeneration. 1939: Paul B. Hoeber, Inc.

Prudden JF & Balassa LL. "The biological activity of bovine cartilage preparations. Clinical demonstration of their potent anti-inflammatory capacity with supplementary notes on certain relevant fundamental supportive studies." Semin Arthritis Rheum. 1974 Summer;3(4):287-321.

Rosen HN, et al. "Chicken soup revisited: calcium content of soup increases with duration of cooking." Calcif Tissue Int. 1994 Jun;54(6):486-8.

Sales J. "Effects of access to pasture on performance, carcass composition, and meat quality in broilers: a meta-analysis." Poult Sci. 2014 Jun;93(6):1523-33.

Samraj AN, et al. "A red meat-derived glycan promotes inflammation and cancer progression." PNAS January 13, 2015 vol. 112 no. 2 542-547.

Schwick HG & Heide K. "Immunochemistry and immunology of collagen and gelatin." Bibl Haematol. 1969;33:111-25.

Shinohe A, et al. "Increased serum levels of glutamate in adult patients with autism." Prog Neuropsychopharmacol Biol Psychiatry. 2006 Dec 30;30(8):1472-7.

Tangvoranuntakul P, et al. "Human uptake and incorporation of an immunogenic nonhuman dietary sialic acid." Proc Natl Acad Sci U S A. 2003 Oct 14; 100(21): 12045–12050.

Veldhorst M, et al. "Protein-induced satiety: effects and mechanisms of different proteins." Physiol Behav. 2008 May 23;94(2):300-7.

de Vogel J, et al. "Green vegetables, red meat and colon cancer: chlorophyll prevents the cytotoxic and hyperproliferative effects of haem in rat colon." Carcinogenesis 2005;26:387–93.

Walters D, et al. "Cruciferous vegetable consumption alters the metabolism of the dietary carcinogen 2-amino-1-methyl-6-phenylimidazo[4,5-b]pyridine (PhIP) in humans." Carcinogenesis 2004;25(9):1659-1669.

Wattenberg L & Loub W. "Inhibition of Polycyclic Aromatic Hydrocarbon-induced Neoplasia by Naturally Occurring Indoles." Cancer Res (1978) 38: 1410.

Westerterp-Plantenga MS, et al. "High protein intake sustains weight maintenance after body weight loss in humans." Int J Obes Relat Metab Disord. 2004 Jan;28(1):57-64.

Westerterp-Plantenga MS, et al. "Dietary protein, weight loss, and weight maintenance." Annu Rev Nutr. 2009;29:21-41. doi: 10.1146/annurev-nutr-080508-141056.

Wu GD, et al. "Linking long-term dietary patterns with gut microbial enterotypes." Science. 2011 Oct 7;334(6052):105-8.